If you need a back panel/battery back door of Mi Max 2, we have it available for you. It is harder to find this spare part in the local market, but on Touch LCD Baba, you can order the back panel, and we'll deliver it to your doorstep. Please note that Mi Max 2 and Xiaomi Mi Max 2 refer to the same model.
Many customers looking for Mi Max 2 battery back door are dealing with a bent or scratched back panel. Sometimes, due to wear and tear, the back panel gets into such a bad shape that you may want to replace it immediately.
The phablets having a bigger screen like Mi Max 2 are no longer available, and lots of customers don't want to ditch out the phone just yet, but it still does pretty much everything. So the replacement of the back panel will furnish a brand new look to the phone. That's why people often search for Mi Max 2 back panel, but sometimes it can be harder to find locally as it doesn't sell like hotcakes.
Why do you need to replace the Mi Max 2 Back Panel?
The back panel's replacement is rarely an essential requirement, but it is mostly related to ornamental issues. If you have used your phone for several years, you'll surely have lots of scratches and dents on the back panel. The color also fades of a bit, and it creates a sense that you are using an ancient phone.
Some people want to keep their phone in 100% pristine condition and it really makes sense. Several other customers replace the back panel due to other interconnected issues like a scratched camera glass or side buttons or a fingerprint scanner. You might also need to replace the back panel after an accidental damage to the phone because finding the display is relatively easy but getting the back panel is hard.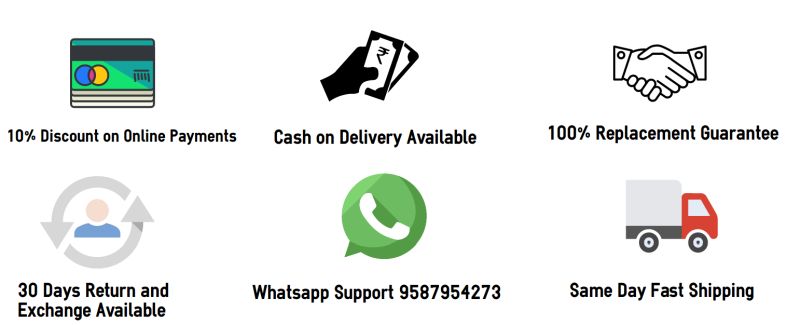 Mi Max 2 Back Panel Specifications
| | |
| --- | --- |
| | This is 100% original back panel / battery back door / back housing of Mi Max 2, model number MDE40 MDI40. |
| | The Mi Max 2 Battery Back Door comes with camera lens, fingerprint scanner and side buttons. |
| | It is exactly the 100% original back panel, the same as you get along with a brand new phone. |
| | It fits properly and the back side of your phone gets into its brand new shape. |
| | The back panel consists all the required parts and you don't need to fit old parts into this. |
| | Our QC team manually verifies the condition of back panel before dispatch. |
| | If you are having fingerprint issues, the fingerprint scanner is a standard part of the back panel. |
| | You also get the side buttons (Power and Volume Up/Down) along with the back panel. |
| | We supply 100% original, verified and brand new products. |
| | The back door is readily available in stock and shipping time is very fast. |
| | You can order the product using Cash on Delivery or Online Payments. |
Questions and Answers
Q: What is the price of the Mi Max 2 Back Panel in India?
The price of a 100% original Mi Max 2 Battery Back Panel/Back Door replacement is around Rs 1600-1800. A duplicate back panel will never do justice to your phone because of its cheap quality.
Q: What are the common use cases of Mi Max 2 Back Panel?
The back panel of Mi Max 2 is sought by many customers who essentially can't use their phones properly because of back panel issues. Sometimes the back panel goes out of shape, and then even the power and volume buttons won't work properly. Here are the most common use cases of Mi Max 2 back panel :
The back panel is scratched, curved, or bent after an accident.
You can't capture clear photos because the camera lens is scratched.
The white flashlight part is missing from the back door.
You've issues with the fingerprint scanner and want to replace that.
The side buttons are no longer working as desired, and you want to replace them.
All the above issues can be easily rectified by replacing the Mi Max 2 Back Panel. It is easy to replace the back panel at home, and all you need is a set of screwdrivers and some basic skills.
Q: I found a Mi Max 2 back panel for Rs 500. Why is yours costly?
The web is a perfect place for finding good deals as well as all sorts of duplicate products. Many companies often list duplicate products for sale and customers think like they have got the best deals. When they order the product and actually get it, they realize that it is completely different than they saw it in the photos.
If you purchase online, it frequently happens because customers want cheap stuff, and vendors need business. At Touch LCD Baba, we never compromise on the price and at the same time, what we show is what we sell. You'll get the same part as shown in the photos.
There is only one way to sell for low prices: reducing product quality or selling counterfeit products. So if you get some cheap stuff over the Internet, don't get excited because you are just about to buy a nightmare for yourself.
Q: How does the duplicate back panel feel like?
Third-party manufacturers craft the duplicate back panels, and all the components are duplicate. The camera lens is made of very cheap glass, and that is also manually installed by someone. The flashlight is duplicate and never works, and the side buttons are skinny and lousy.
We have seen all products ourselves, and if you also compare them side by side, you can easily get the difference. The original back panel is sturdy, while the duplicate is very flimsy and made of a skinny metal. It bends easily, the colors fade off in a jiffy, and you actually get into a worse situation than before.
Q: How can I differentiate between the original and duplicate back doors?
It is self-evident to figure out what is original and a copy without diving into the technicalities. If you are a customer and come to our shop and compare both products side by side, you can easily see these differences :
The original back door is thicker while the copy one is slimmer.
If you are purchasing the back panel for the camera glass problem, the duplicate camera glass is even more blurry in itself.
The fitting of the counterfeit back panel is nowhere near to the original.
If you drop both the back panels on the floor one by one, the original sounds solid, and the duplicate sounds very hollow.
The original back panel's side buttons are perfectly fitted, while the buttons in a duplicate back panel wobble a lot.
Q: Can I replace the back panel myself at home?
It is certainly a possibility and not an overly technical job. Before you jump on replacing the back panel yourself, please watch a relevant video on YouTube, create a outline in your mind and then start. We hope you should be able to complete it very easily.
Mi Max 2 Battery Back Door / Back Panel Photos
These images show the actual product you get after placing the order. This is the actual back panel of Mi Max 2 which you can use to replace a broken/damaged/shattered back panel or camera lens or fingerprint scanner. If you have any further questions about it, please feel free to contact us.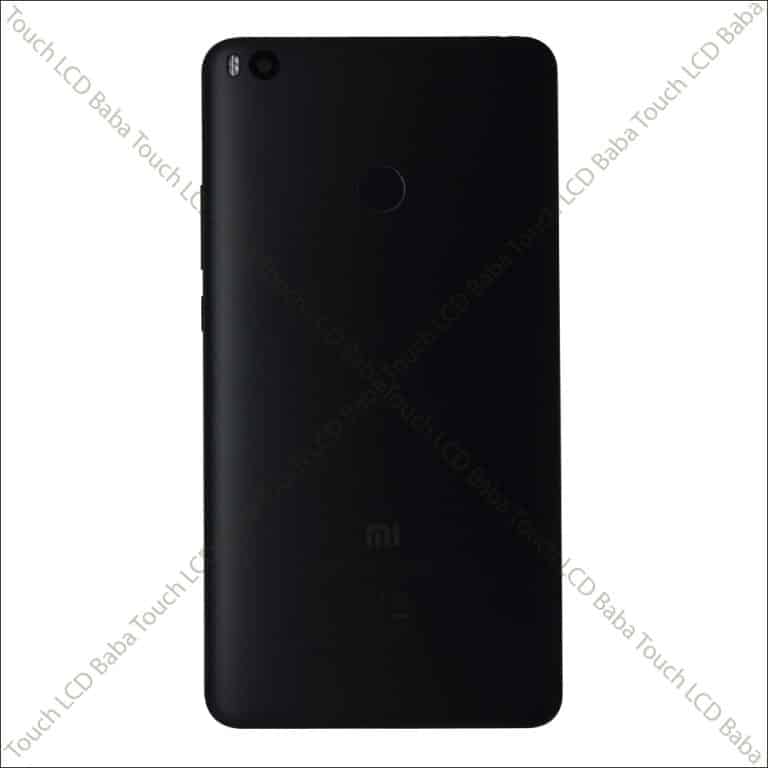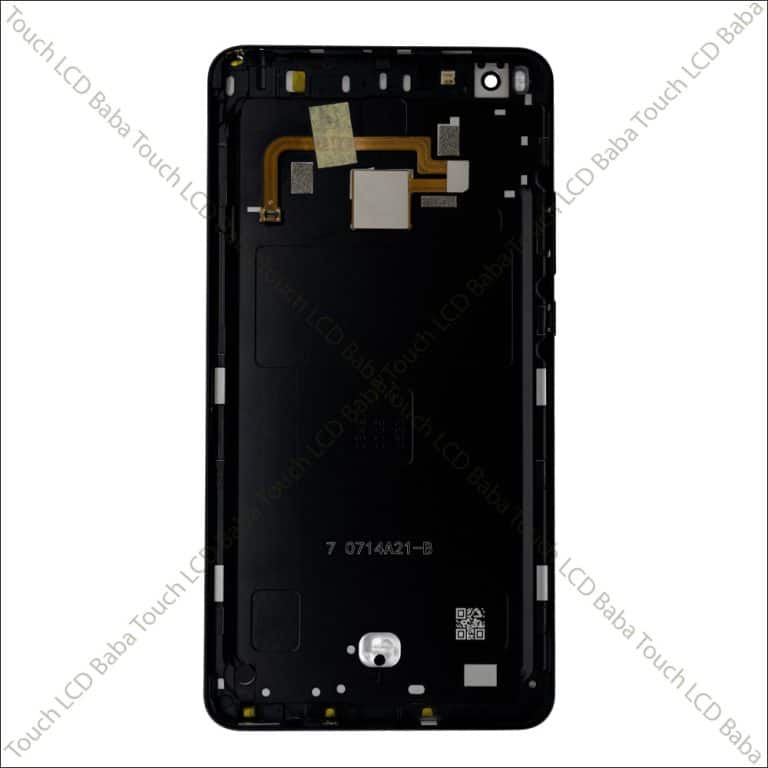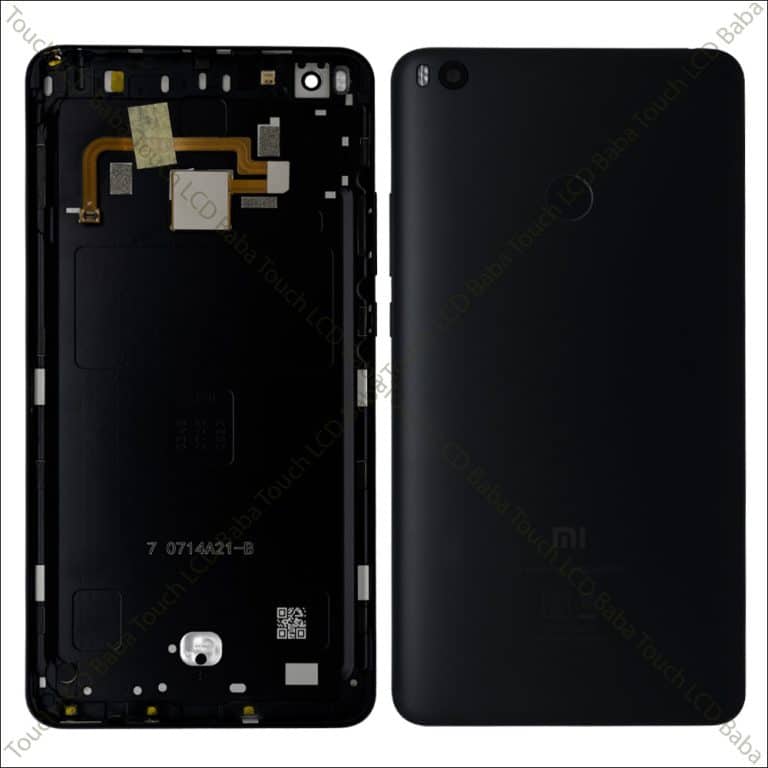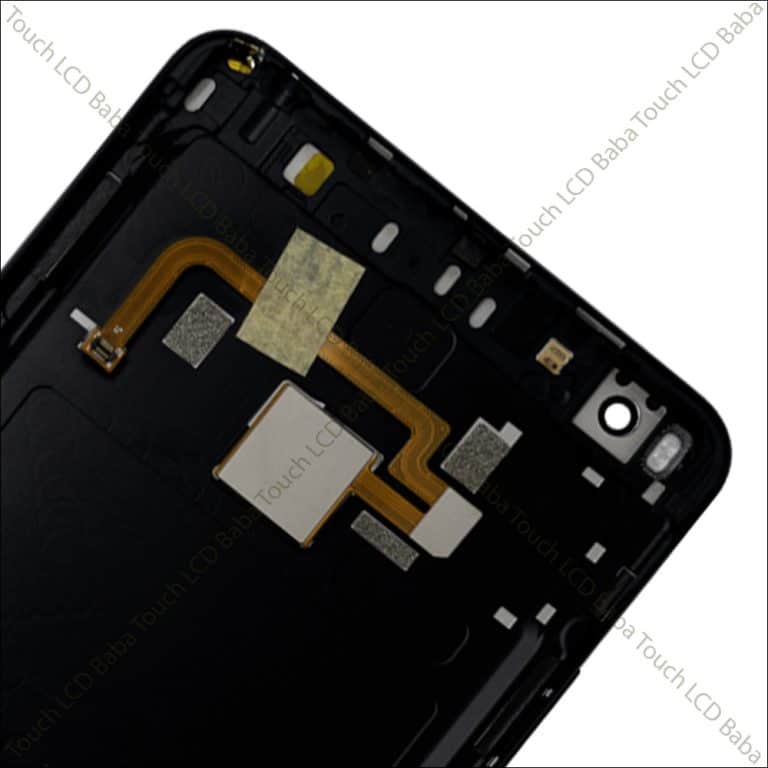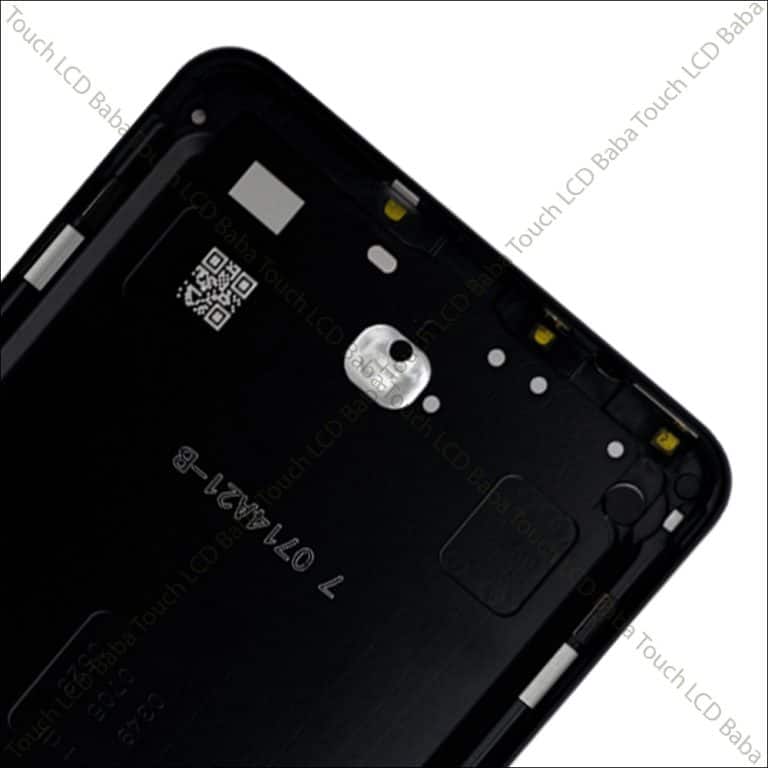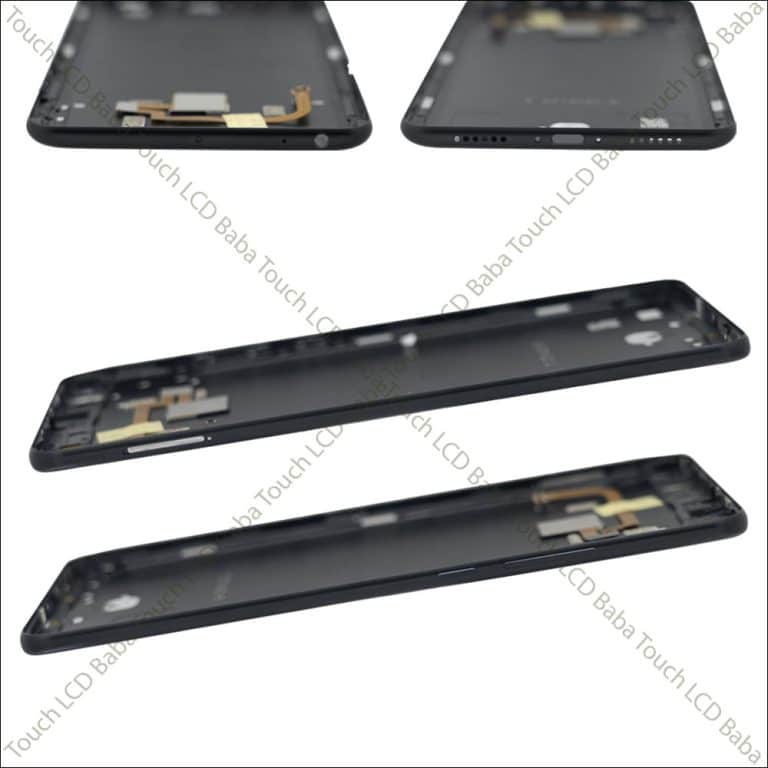 Shipping, Return and Refund Policy
All the products supplied by us come with 30 days return, refund, and replacement guarantee. To return a product, It should be in the same condition as we sent. You can't use or fix the items If you want to return. For complete details about Shipping and Returns, please click here.