You don't need to look further if you found Touch LCD Baba while searching for the Motorola Edge 20 Pro battery replacement. A customer needs a battery replacement for many reasons, including a worn-out battery or if you've damaged the battery during screen replacement. We've seen cases when customers try to replace the display at home and damage the battery during this procedure. Most customers buy a battery because of standby and backup time issues, and we can greatly help you in that regard.
A mobile phone battery is the core of your phone, as without a healthy battery, you have to charge your phone multiple times a day. If the battery drains too fast, you never know when your phone will turn off in an emergency, and you'll not even have ready access to the charger. If your phone's battery is not in good condition, you should consider replacing it rather than lingering on it. You never know when a worn-out battery suddenly stops working, and you can't find the battery anywhere in your locality.
Motorola Edge 20 Pro Battery Specifications
| | |
| --- | --- |
| | This battery is 100% original, fresh, tested for full capacity, and suitable for Moto Edge 20 Pro (Battery Model MT45). |
| | The Motorola Moto Edge 20 Pro battery's model number is MT45, and the capacity is 4520mAh. |
| | Max Voltage 4.48V. |
| | Nominal Voltage 3.89V. |
| | Rated Capacity 4230mAh |
| | Typical Capacity 4520mAh |
| | The original battery can easily resolve all the battery issues. |
What are the most common problems with a worn-out battery?
A mobile phone's battery never goes bad suddenly, but its performance will gradually slow down and stop working. You'll get around 2-3 months to replace the battery, which should be enough for everyone. Most customers ignore the battery problems and charge it several times daily to meet their requirements, but this is incorrect. If the battery doesn't work as desired and you know it drains too fast, you should look for a replacement. Here are some of the most common problems with a depleted battery :
The battery drains quickly, losing battery power in 2-3 hours.
The battery percentage suddenly drops by a huge margin, from 100% to 60%.
You see a random charging percentage every time you lock and unlock the device.
You can feel a bulge inside the phone because the battery has puffed up.
The battery percentage significantly drops if you charge the phone to 100% levels and leave it overnight.
You've connected the charger, but the battery is not taking charge.
The charging percentage is stuck at a certain level and doesn't increase.
Your phone automatically turns off after a certain charging percentage.
The phone reboots randomly while using it or switches off automatically.
If you are facing one of the above or similar problems, you should consider replacing the battery immediately. Please note that you shouldn't face these problems with new batteries unless you've opened the phone for some repair. The above problems are more common with phones at least two years old or older.  Battery issues generally don't appear in new phones except for rare exceptions.
Never buy duplicate batteries with an impractical guarantee.
If you're thinking about what is wrong with buying a new battery with a guarantee, you must understand this concept. Local brand batteries with a guarantee are all duplicates and don't offer enough backup time. To promote the sales of such products, the shopkeepers would offer a guarantee because everyone thinks that a product with some guarantee is undoubtedly worthwhile. In this case, the guarantee promotes sales, and the product will not work like the original, and you'll never be happy with such a product.
You might argue that if the battery doesn't work, you'll replace it under guarantee. It is right that you can replace a mediocre quality product with another similar product, but that won't resolve the underlying problem. Replacing a local battery with another similar battery will not improve the performance. You'll need to open the device repeatedly to replace the battery, and that's not how the battery replacement works. Always buy an original battery replacement on the first attempt and avoid all the problems.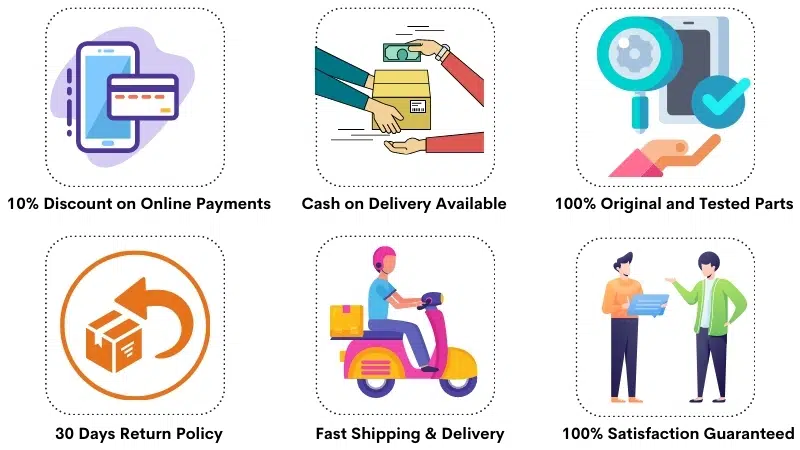 Frequently Asked Questions
Q: How much does buying a new Motorola Moto Edge 20 Pro battery cost in India?
A 100% original Motorola Moto Edge 20 Pro battery replacement costs around Rs 1800-1900. Please note that the original battery's quality is impeccable, and you can't get a comparable quality with duplicate batteries. As you're using a premium phone, you shouldn't install fake batteries in your system and risk the device. Always use the original battery when you can easily buy it.
---
Q: What's so special about the original battery that a duplicate doesn't have? 
An original battery is manufactured using the best quality material. It goes through strict quality testing procedures, so the manufacturer uses this battery to assemble it into a brand-new phone. The original battery is incomparable with local products, which is true for all industries. If you buy local shoes (or any other low-quality product), you'll not get the feeling and benefits of the original product, and that's a fact.
You can buy a branded or locally-made battery in the mobile phone battery segment. Local batteries don't provide optimum back time, overcharge protection, and fast charging support. So, you can solve a problem using an unbranded battery, but you'll not get satisfaction. That's why around 90% of customers buy original batteries for a hassle-free experience.
---
Q: Is this battery as good as the original battery?
Yes. It is as good as the original factory-fitted battery. If you carefully inspect your factory-fitted battery, you'll see a specific manufacturer name on the battery who makes them for the parent company. So factories that make and supply original batteries are called OEM manufacturers. You can match the manufacturer name on both batteries to identify the original product. In some cases, more than one manufacturer makes original batteries so that the factory name can differ, but the quality will be the same.
---
Q: Do you recommend installing the Moto Edge 20 Pro battery at home?
We don't recommend self-installation because most customers are not qualified for that. If you don't know the basics of battery replacement, things could go wrong, and it is impossible to predict the consequences. The old battery is pasted inside the phone, and if you don't know how to remove it safely, you could prick and explode it. Therefore, always seek a professional's help to avoid any problems. A technician would charge around Rs 200-300 to safely replace the battery, and that's reasonable.
---
Q: How can I check the battery health?
You can quickly check the battery health in Settings-->Battery section of your phone. This section provides all the vital information about your phone's battery and usage statistics. You can check how long the battery lasts, how long it takes to charge the battery, and which apps consume the most battery power. It would be best to keep an eye on the battery graph, and the decline in battery percentage should always be gradual unless you're doing something resource-intensive.
Motorola Edge 20 Pro Battery Photos
If you want to visualize the Motorola Moto Edge 20 Pro battery, please refer to the images below and let us know if you've any questions. We've posted actual product photos, and you'll receive the product exactly as you see in the photos. You can call us at 9587954273 in case of any concerns.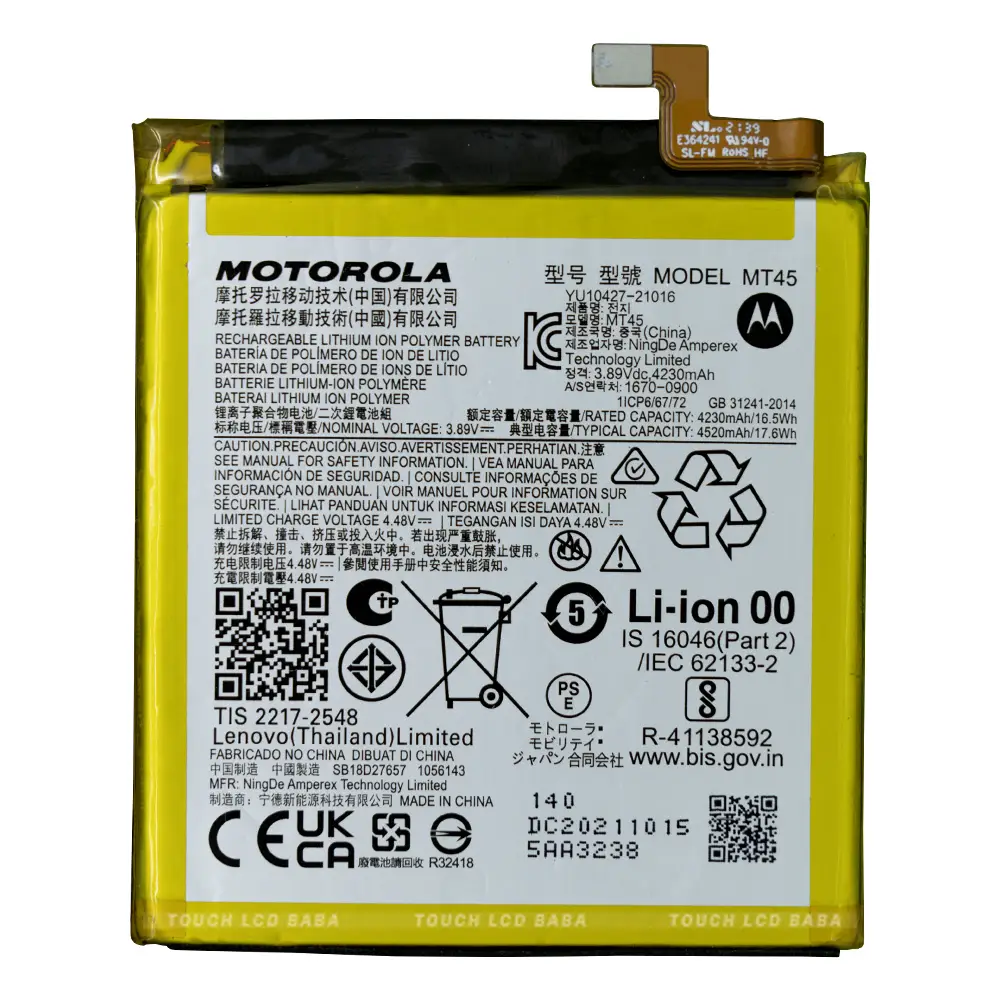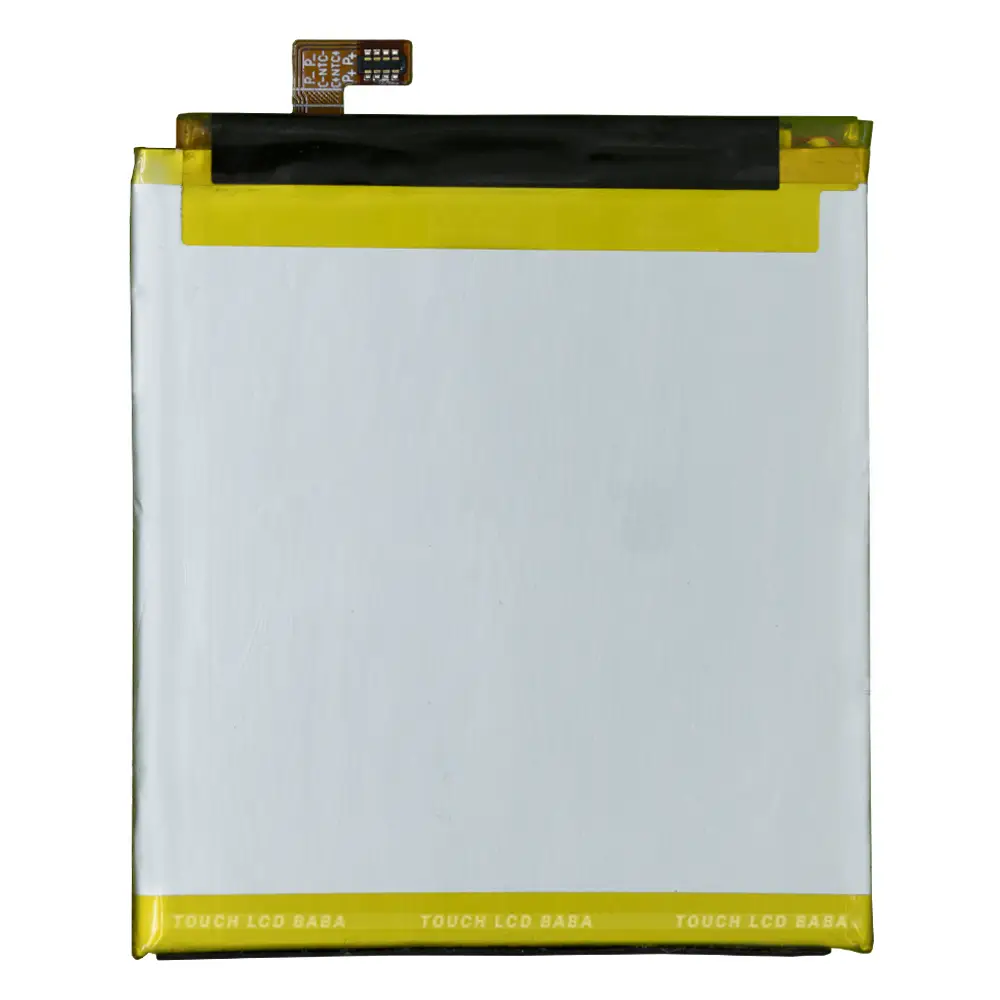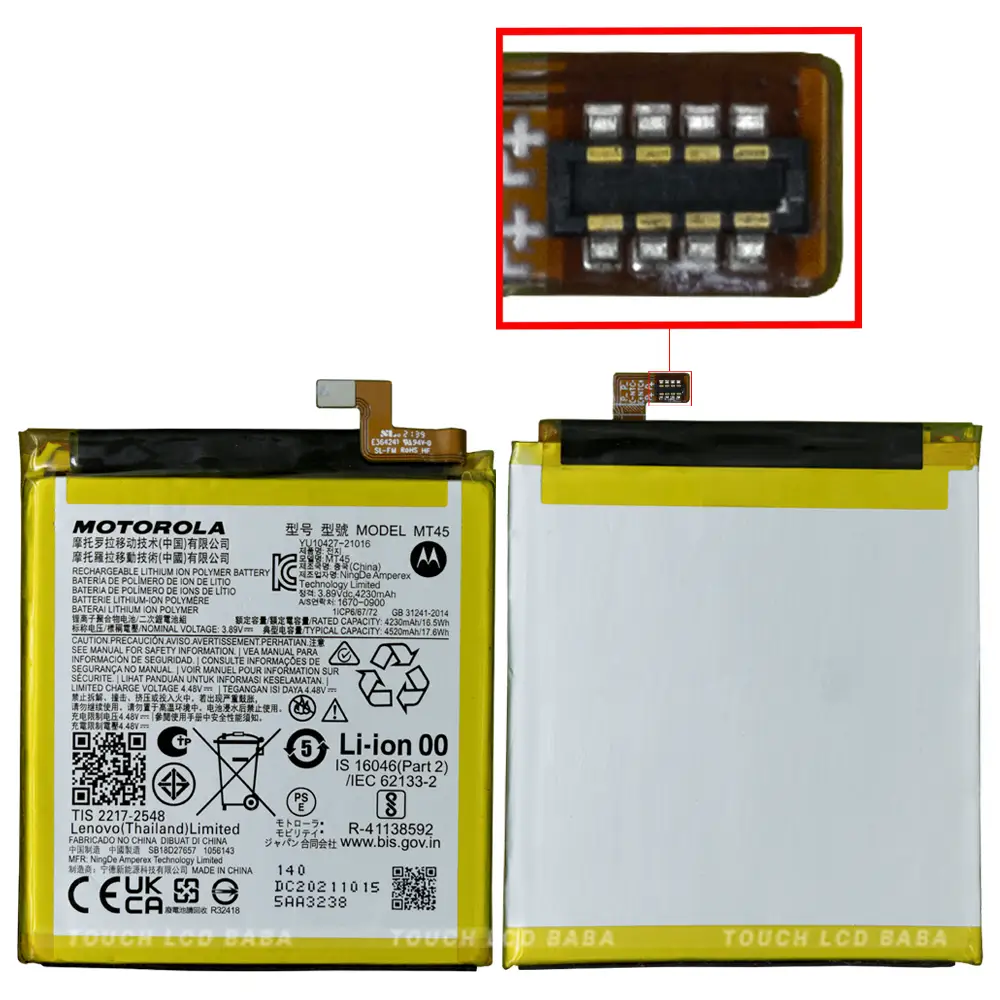 Shipping, Return, and Refund Policy
All our products come with 30 days return, refund, and replacement guarantee. To return a product, It should be in the same condition we sent. You can't use or paste the new Motorola Moto Edge 20 Pro battery if you want to return it. For complete details about Shipping, Returns, and warranty, please click here.