If you need a 100% original display replacement for Motorola Moto G3, you've come to the right page. On this page, we offer a 100% original and brand new display replacement for Moto G3 (also called Moto G 3rd Generation). It is a complete display and touch screen glass combined into one and is widely used by everyone to replace the broken display or touch screen glass.
The Moto G3 phone was launched in 2015, and still, many customers use the phone because they appreciate its features and compact size. The phone is straightforward to use, can comfortably fit inside your pocket, and still, it is a good phone for basic functions. Many customers replace the display because they need a standby phone for themselves or the kids or older adults who need only basic functions.
Motorola G3 Display Specifications
| | |
| --- | --- |
| | The Moto G3 display size is 5.0″, the display type is IPS LCD and the resolution is 720 x 1280 pixels, model number XT1550. |
| | It is a complete combo of display and touch screen glass combined into one. |
| | The main touch screen glass comes with Corning Gorilla Glass 3 protection. |
| | You can use this display to replace a broken display or touch screen glass. |
| | We test each display for 100% perfect working before dispatch. |
| | We source our stock from OEM manufacturers so that you can enjoy 100% original quality. |
| | To test the display, we use an actual motherboard of Motorola G3. |
| | It is very easy to test the new display before installing it permanentally. |
| | We offer 100% hassle-free returns, refunds and replacements. |
| | The display is readily available in stock and shipping time is very fast. |
| | We offer both, Cash on Delivery and Online Payments. |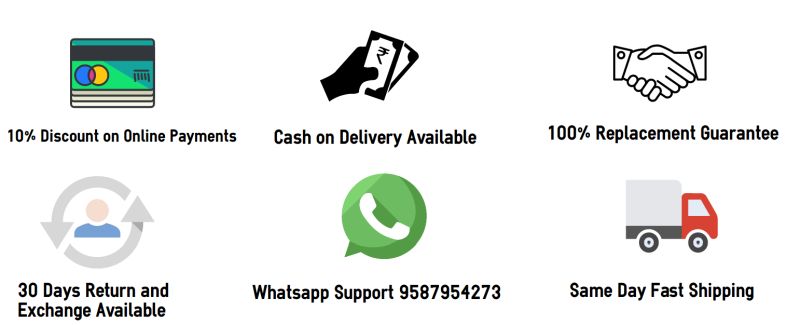 What is the meaning of Motorola Moto G3 Display Combo/Folder?
The easy meaning of a combo is a display, and a touch screen glass merged into a single unit. This unit is often called a combo/folder or a display assembly. It becomes effortless to replace a broken display because it is like replacing a broken part with a brand new part. The combo is not like repairing the broken display but replacing the part with new ones.
If you take your device to the service center, it is exactly how they restore your phone's working condition. When you purchase the original display, there is no chance of any quality degradation because the broken part and the new part are 100% identical and come from the same manufacturer.
What about alternative methods of replacing the broken screen?
Customers often consider alternative methods of replacing a broken screen because they want to save some cash. As the phone gets older, it gets devalued in the customer's mind, and they want to spend as less as possible; and the alternative methods are :
Purchasing a duplicate low-quality screen replacement
Such screens are often called first copy screens, available for low prices in the local market. These screens are actually duplicates and offer very low brightness, dull colors, and stiff working touch screen glass. These are actually low-grade products, and you can't expect the same original quality as before. These products are not durable, can go bad at any time, and we don't recommend these due to obvious issues.
Purchasing only glass replacement
If you dropped the phone and broke only the touch screen glass, you might want to reuse the old display. This method is called replacing only the touch screen glass, and this method is sloped towards repairing the broken display anyhow rather than replacing it. The only touch screen glass replacement is risky and often ends up with the destruction of the display. The technician tries to separate the display from the touch screen glass, and it ends up miserably.
Please note that alternative methods are not genuine methods of screen replacements but designed by technicians to make easy money by selling duplicate products. Such products never last long, and mechanics easily get repeat customers because other viable options are not available.
Common Customer Questions
Q: How much does it cost to replace a broken Motorola G3 display in India?
The price of a 100% original Motorola G3 display replacement is around Rs 1800-2000. If you buy a first copy screen replacement, then the combo costs about Rs 900-1100 in India. You may have to pay additional repairing charges on top of the display's price to a mechanic.
Q: There are no visible screws in the phone. How to open it?
Please note that the Moto G3's design is different, and everything is fixed under the display. You can open the phone only from the front side, and for that, you must decouple the display first. So when you want to replace the broken Moto G3 display, please follow these steps :
First of all, please blow hot air all over the screen to soften the adhesive.
Then use a pry tool and insert it a little inside to cut the adhesive from all the corners.
Don't lift the display hurriedly because you still need to unlock the display jack and pull out the old display's flex.
After disconnecting the old display, you can connect the new display and turn on the phone.
You can easily test the new display like it is assembled over your phone.
When you are satisfied that the new display works fine, you can finally paste it.
It is effortless to replace the display at home, and even newbies can do that. You can watch the teardown or repairing videos on YouTube to get a general idea and then do a DIY repair.
Q: How do you test the new Moto G3 display before shipment?
We take a new Motorola Moto G3 display, connect the flex cable to our phone's motherboard, and turn on the phone to test and verify the new display. This process is foolproof, and we can easily verify the display in the same way our client will do. That's why you always get a working product.
Q: Do you also provide doorstep installation services?
We are sorry, but we don't provide installation services at this time. Before you order the Moto G3 combo, please consult with a technician who will install the display for you and then order the product. That would be much more convenient for you.
Q: What if the new display doesn't work after delivery?
You get an interim testing period of 30 days after receiving the product. It means that even after the delivery, you get a 30 days time window to test the product, and if you face any issues, you can easily opt for a return, refund, or replacement. Please note that if you paste or use the display on your phone, it is not returnable. The policy is valid only for unused products during the phase of testing. If you paste/install the product, it clearly means that you verified the display for working and then pasted it.
Motorola G3 Display Photos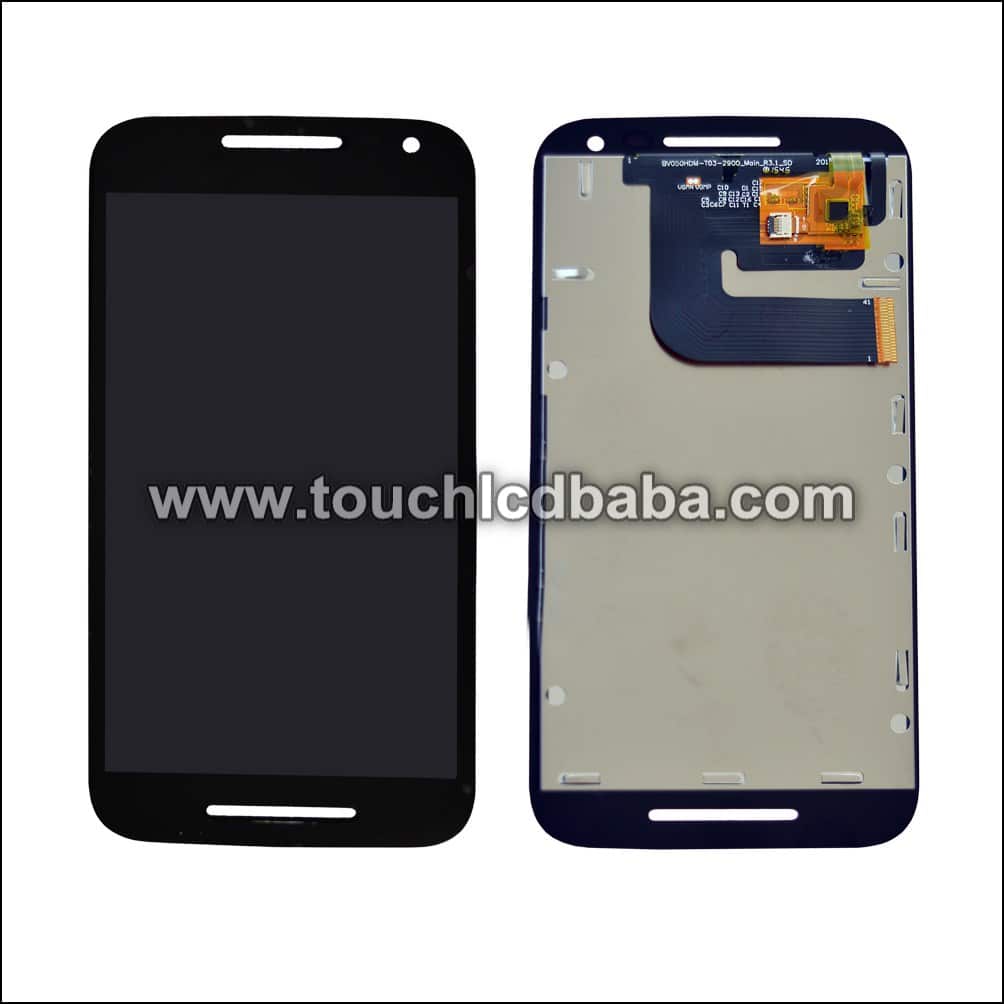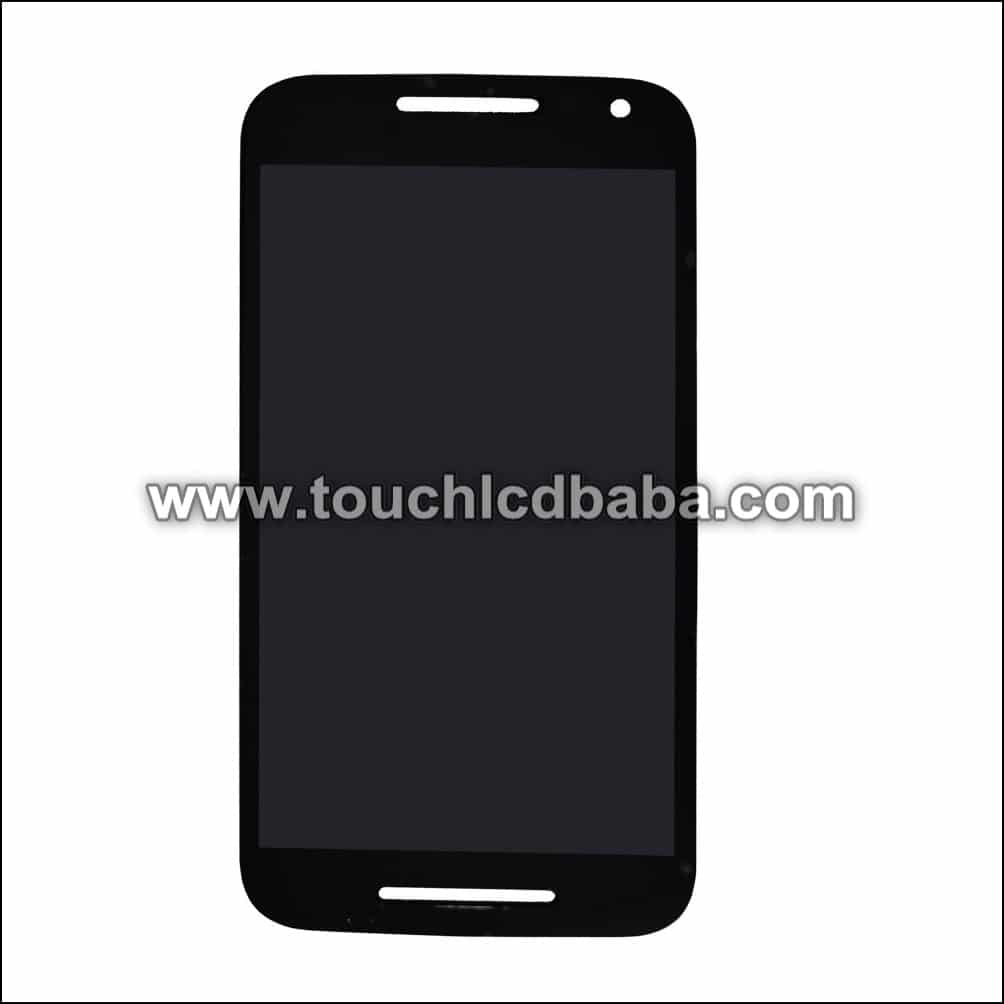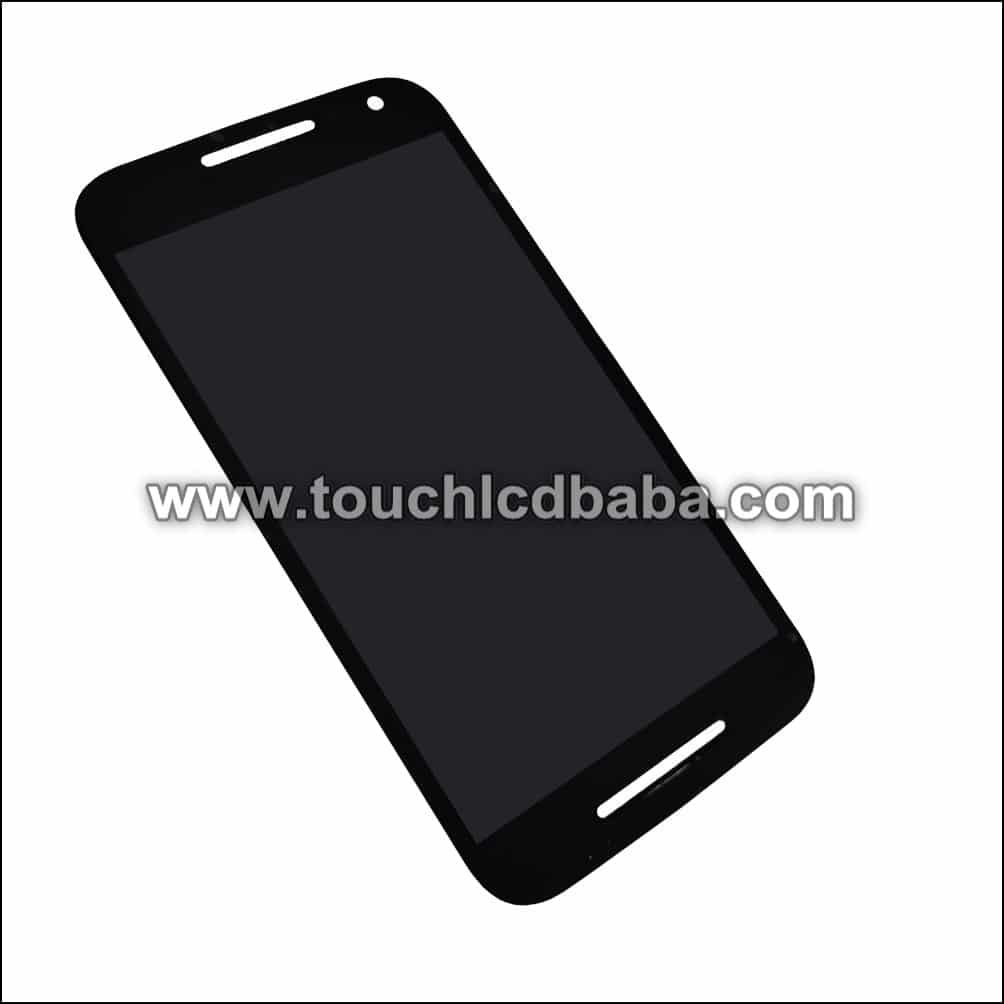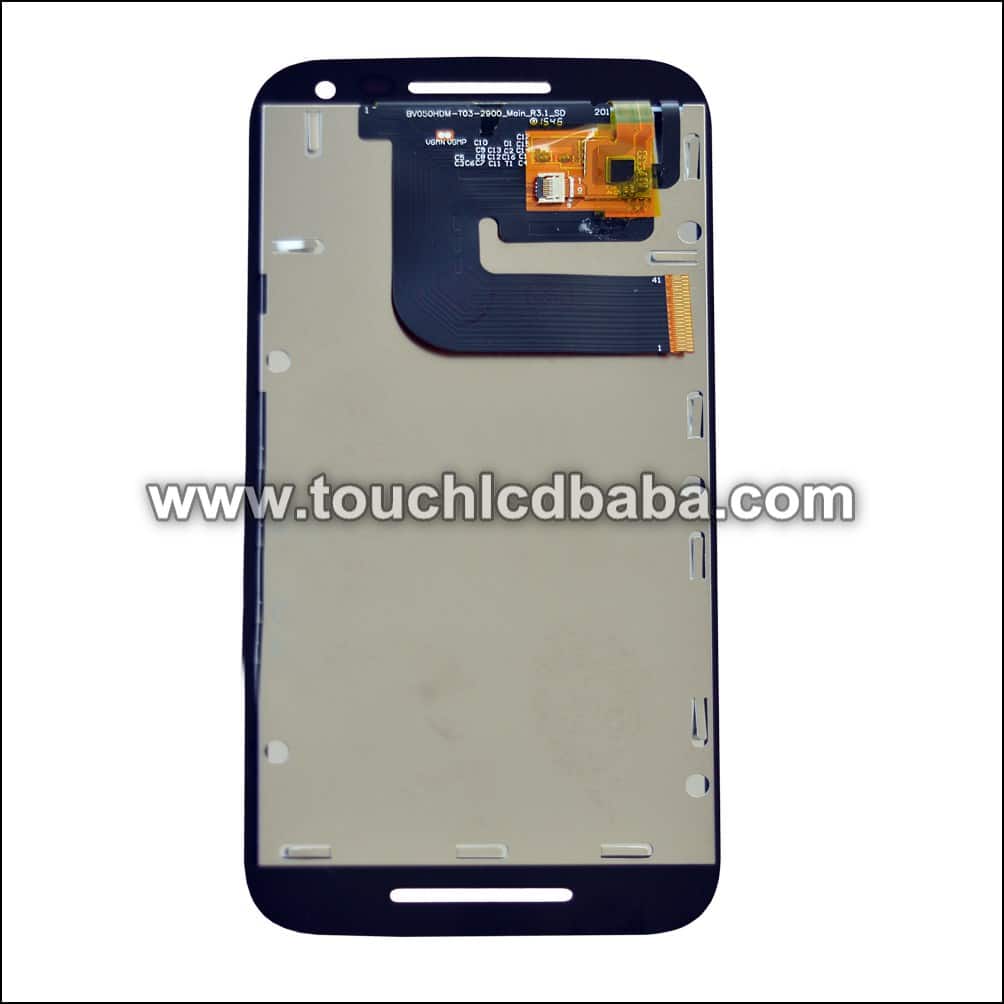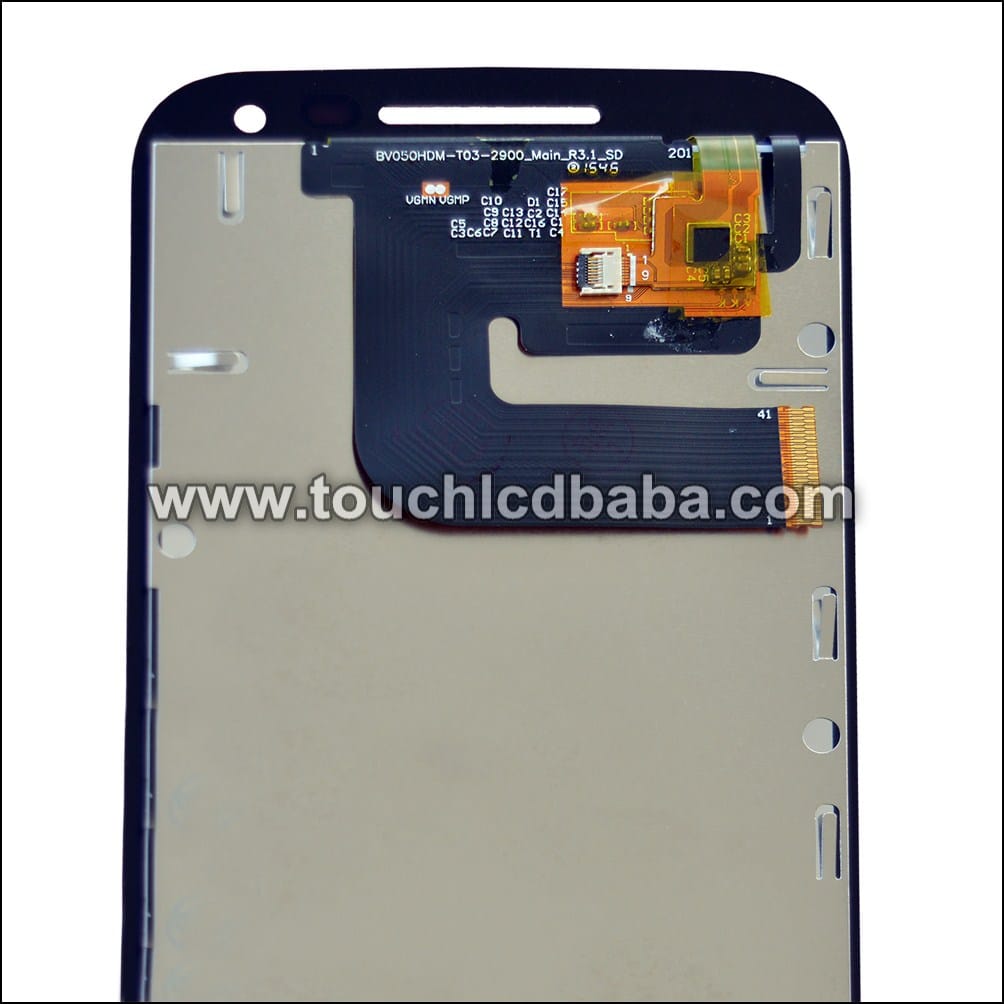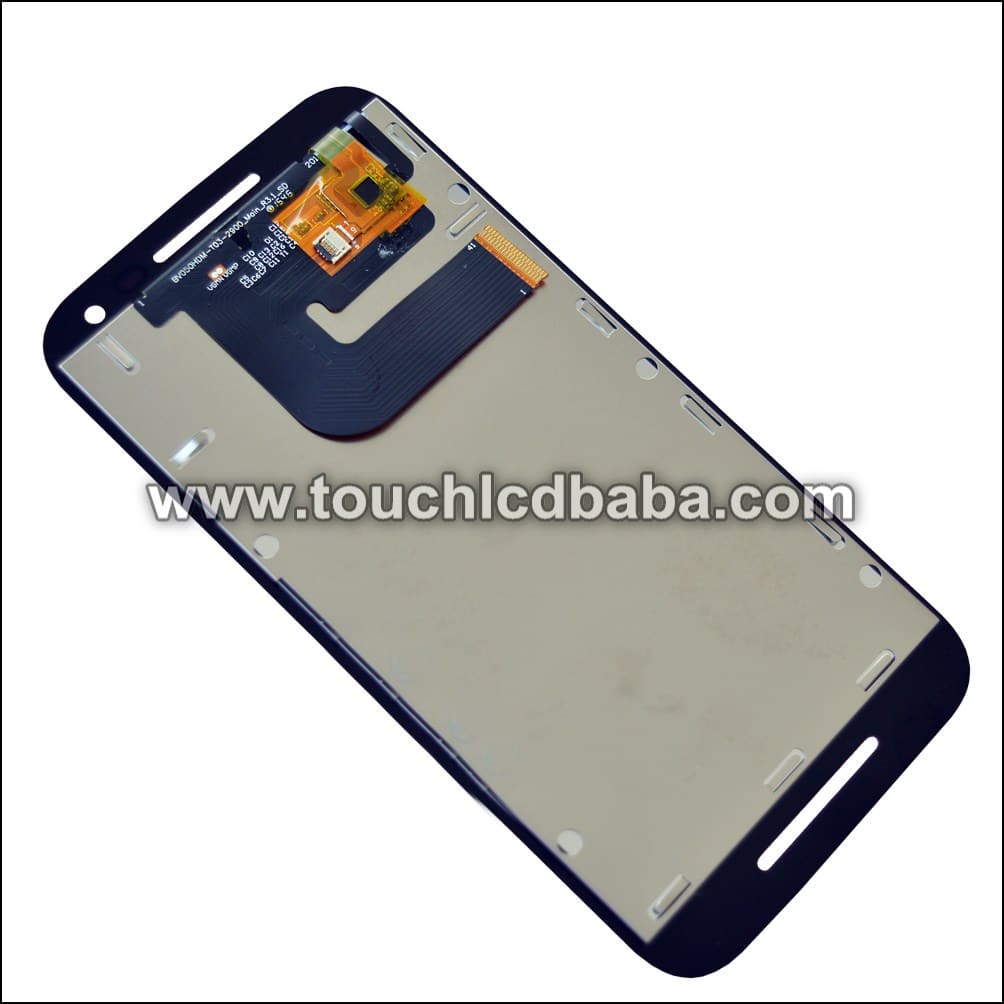 Shipping, Return and Refund Policy
All the products supplied by us come with 30 days return, refund, and replacement guarantee. To return a product, It should be in the same condition as we sent. You can't use or fix the product if you want to return it. For complete details about Shipping, Returns and Warranty, please click here.