If you are dealing with a broken screen and looking for Moto M display price, you have just arrived at the right web page. On this page, we offer a 100% original display replacement for Moto M, and that is what you exactly need to overcome the broken display issues. The Moto M display combo is a brand new spare screen that is suitable for all the display and touch screen damage cases.
The model number of Moto M is XT1662 and Xt1663. So before you place an order, you should always double-check the model number. To ascertain the model number of your phone, please navigate to Settings-->About section of your phone. You can find the model name and model number mentioned there.
What to do with a broken Moto M Display Combo?
Please note that Moto M display assembly comprises two components, the IPS LCD and the touch screen digitizer glass. Both these parts are glued together using LOCA glue, and both parts work together as a whole. It simply means that after a scratched touch screen glass or display, you can't replace them individually, but you need to replace the complete combo of Moto M.
If you try to decouple the broken display from the frame, you'll see that display will also come out with the touch screen glass. You can understand it as two fragile glasses get combined into one, and we don't suggest replacing them individually.
Can I replace only the glass as the display is fine?
The first thought in the customer's mind after a broken Moto M display is replacing only the touch screen glass. We understand that customers want to repair a broken phone in the least possible money and fully incline towards affordable solutions. The glass replacement is such an option, but the outcome of glass replacement is extremely poor. Logically, you can not expect original screen quality for the price of peanuts.
The local market is a hotspot for replacing only the glass, and you'll find all technicians favor the glass replacement. The reason behind this conspiracy theory is the profit mechanics can make on glass replacement. If the procedure is successful, they can easily charge up to Rs 1500 from the customers. The only glass costs them Rs 60, and they can easily take Rs 1500 from the customer, including the repairing charges. So whatever you are paying is a pure profit for them, and that's why they always vouch for glass replacement.
Will I get the same display quality after glass replacement?
You need to forget about the display quality if you opt for only glass replacement. First of all, glass replacement is seldom successful because the display also breaks during the separation process. In some cases, if the technician can decouple the glass from the display, he will paste a duplicate glass over it, and the outcome will be completely different from what you had before.
We have noticed numerous times that after glass replacement, the display quality takes a nosedive. The brightness tint changes completely, and colors are extremely dull if you compare it with the original display. You'll see lots of dust particles and other impurities inside the display, which often seem very distracting. We always suggest our customers replace the complete Moto M Display combo to avoid such issues.
If the glass replacement was the right option, wouldn't the service center do that? The truth is, the glass replacement is never even talked about in the official service center because that is not the right way to repair a broken screen. The official service center will always replace the complete display assembly just as we recommend. If you want a long-term solution for the broken display problem, always opt for complete combo replacement.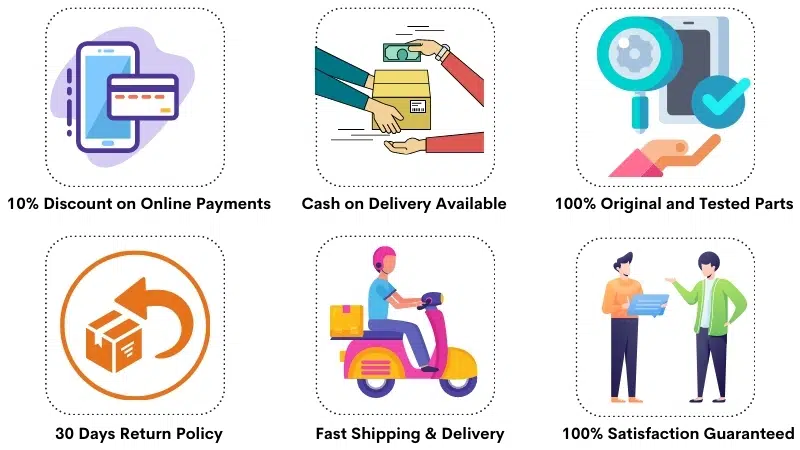 Moto M Display Specifications
| | |
| --- | --- |
| | It is a 100% original, tested and brand new screen replacement for Moto M (Model Number : XT1662/XT1663) |
| | Moto M display size is 5.5″, the display type is IPS LCD and screen resolution is 1080 x 1920 pixels. |
| | The spare part available in this page is a complete unit of display and touch screen glass combined into one. |
| | The top layer of touch screen digitizer glass is protected by Corning Gorilla Glass 4. |
| | You can use this combo to replace a broken inner display or top layer of touch screen glass. |
| | We buy our stock from the OEMs who provide us 100% pure original and brand new products. |
| | We test each display on an actual motherboard of Moto M for 100% flawless working and then dispatch it. |
| | The screen replacement comes with a replacement, return and refund guarantee of 30 days. |
| | We can delivery and pickup the parcels from your doorstep. |
| | The Moto M display is available in three colors, Black, White and Golden. |
| | You can order the display using Cash on Delivery or Online Payment. |
Frequently Asked Questions
Q: How much is the price for a new Moto M display combo in India?
The price of a 100% original Moto M  display replacement is around Rs 2800-3000. If you buy a first copy screen replacement, then the combo costs about Rs 1300-1500 in India. The repairing charges don't include in this price, and you will need to pay the technician who will fix it for you.
Q: Do you also send the adhesive along with the display?
We don't send the adhesive with the display because most customers prefer to repair the phone by a mechanic. Still, in case you want adhesive, you can inform us after placing the order, and we'll include one for no extra charge.
Q: How do you verify the working condition of new Moto M screens? 
We send lots of screens to our customers every day, and we don't send any screen without testing. Whenever we receive a new batch of screens, we test them one by one and keep them in an isolated place. Whenever we receive an order, we take one from the tested ones and ship them to our customers.
To test each display, we keep a spare Moto M phone in our quality control office.  We use this phone to check each screen manually one by one, and it is indeed a tedious process, but after testing, we are so sure about the working condition of our product. Our customers also love to buy from us because our Moto M screens work in one go and are entirely free from any defects.
Q: Which color's display should I purchase?
Please note that Moto M phone comes in three different colors, Black, White, and Golden. Therefore, you should purchase the display according to the color you are using. If you are using a Golden color phone, then buy the display having the golden color or vice versa.
Q: Would you recommend fixing the Moto M display at home?
Please note that Moto M is not an overly complicated phone to repair, but still, we wouldn't suggest replacing the display at home. It is because the inside structure of a phone can overwhelm a newbie, and if you do not have any prior experience, just don't try this at home. We suggest that you simply visit a mechanic's shop and have him replace the display for you. He will charge you for Rs 150-200, but it will be a completely hassle-free experience for you.
Q: Do you have the lower grade screens available for low prices?
We don't sell first copy duplicate screens, and that's why our prices are way higher than our competitors. Our business goal is to sell 100% genuine identical parts as customers get with their brand new phones. We are not offering parts for deal hunting customers, but we want to serve the customers who understand the value of original spare parts.
We know that all customers can't afford the original screens, but this theory doesn't stop us from selling original Moto M display replacements. For the customers who actually can't afford the prices, lots of cheaper viable options are available in the market. Those options will not cater to the quality requirements of a customer, but still, you can use your phone for the time being.
Q: How can I differentiate between an original and a local display? 
Every day lots of customers ask this question as they want to master the trade of original and duplicate screens. The customers who ask this question have zero experience of mobile phone parts, and they want to crack the code just over a WhatsApp message or a phone call.
Please note that mobile phone parts are manufactured by many different factories, each one of them having a unique identity in their parts. The original Moto M display comes directly from the OEM manufacturer, and you must have the knowledge of that particular manufacturer and their identity mark on the display's flex cable and reflector.
There are hundreds of different models and manufacturers, and still, you are trying to solve this puzzle over a phone call, which is certainly not possible. It sounds very ludicrous to us when people having exactly 0% knowledge try to teach us about the spare parts. If you have faith in Touch LCD Baba, you are most welcome to order, and If you have a skeptical mindset, you are most welcome to take your business elsewhere.
Q: What If the new display doesn't work on my phone?
We take pride in testing all the screens one by one an so far, a Moto M display sold by us has never proven defective. Still, we offer a 30 days return, refund and replacement policy if you face any compatibility issues with the display assembly. If you have any further questions, please call us at 9587954273.
Moto M Display Photos
These are actual photos of the product. As you can see. It is a combined part of the display and touch screen both. This is the only part that can be replaced after a broken display in Moto M.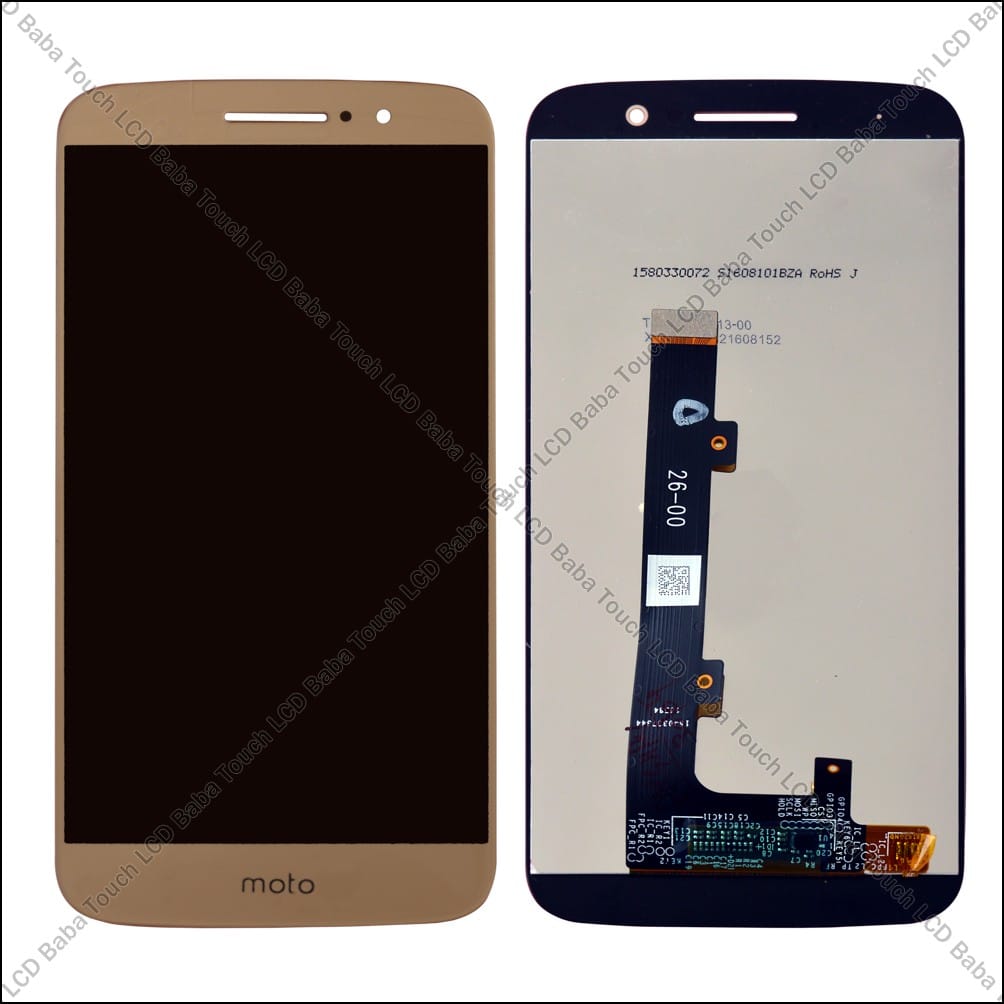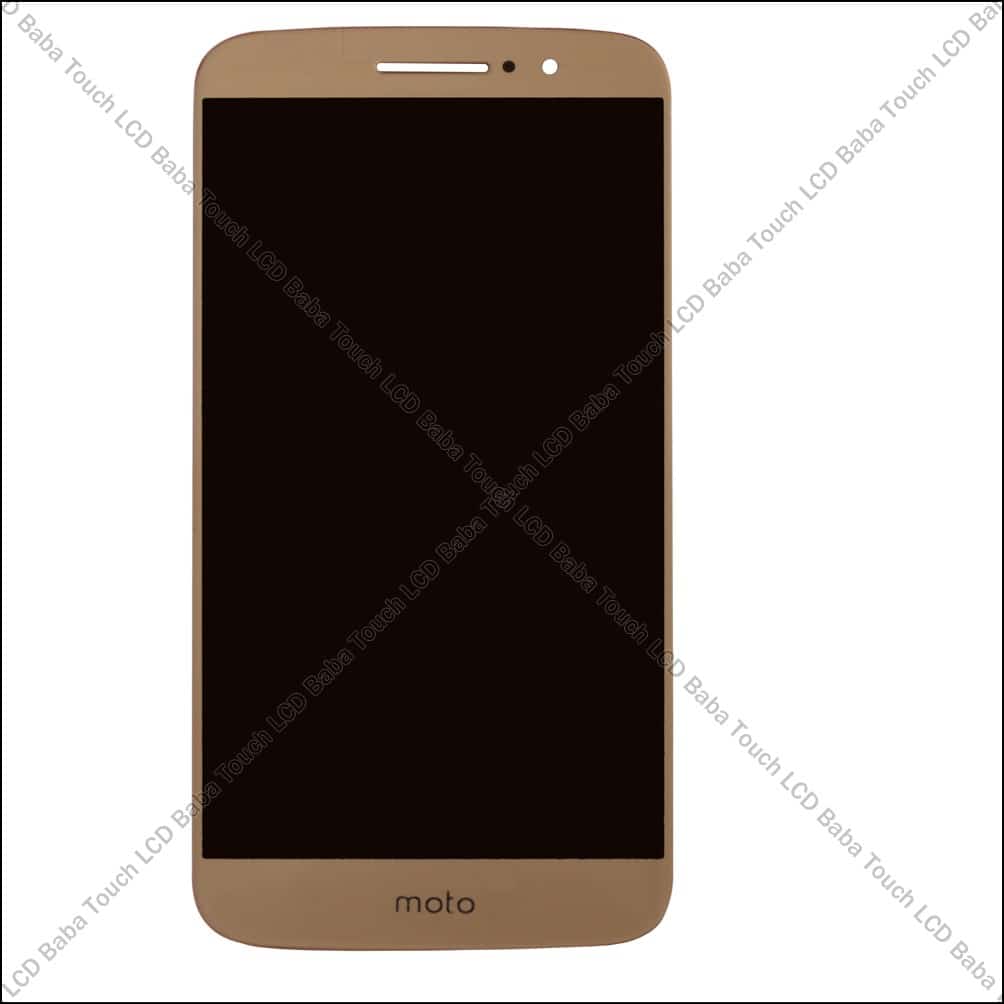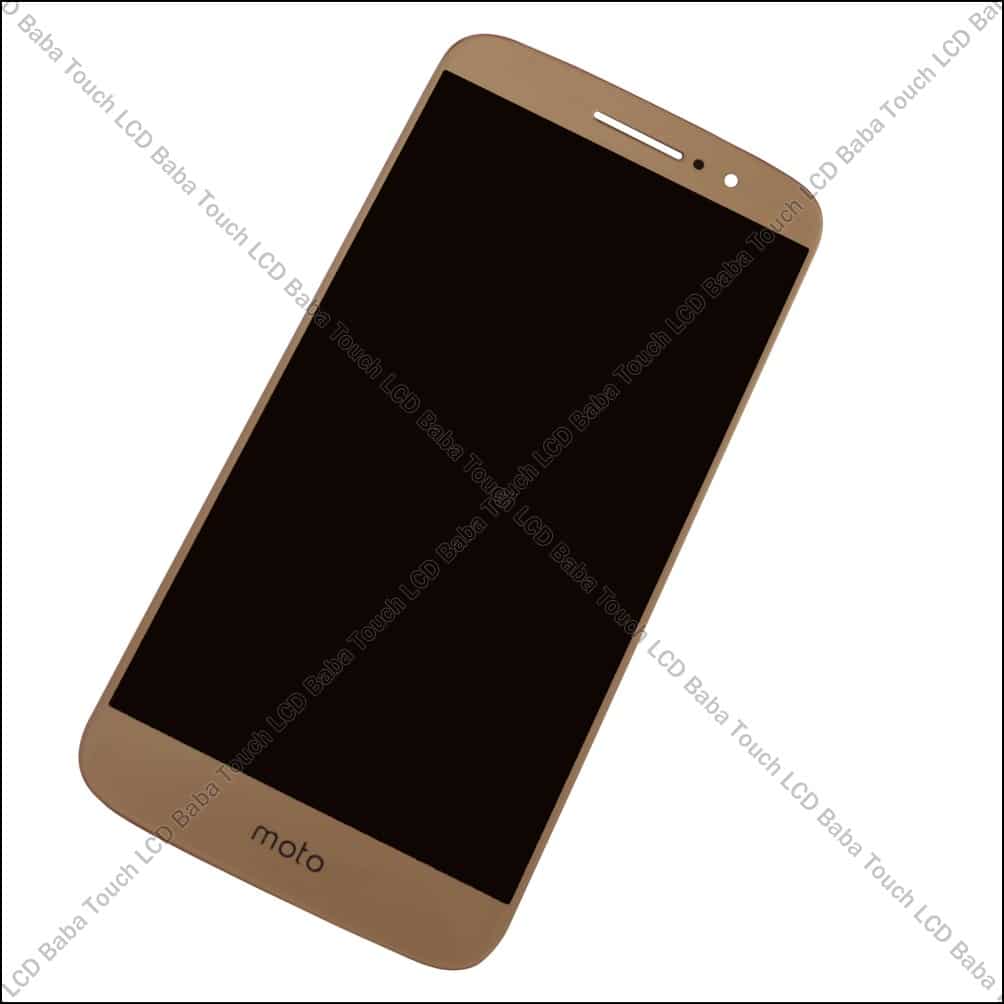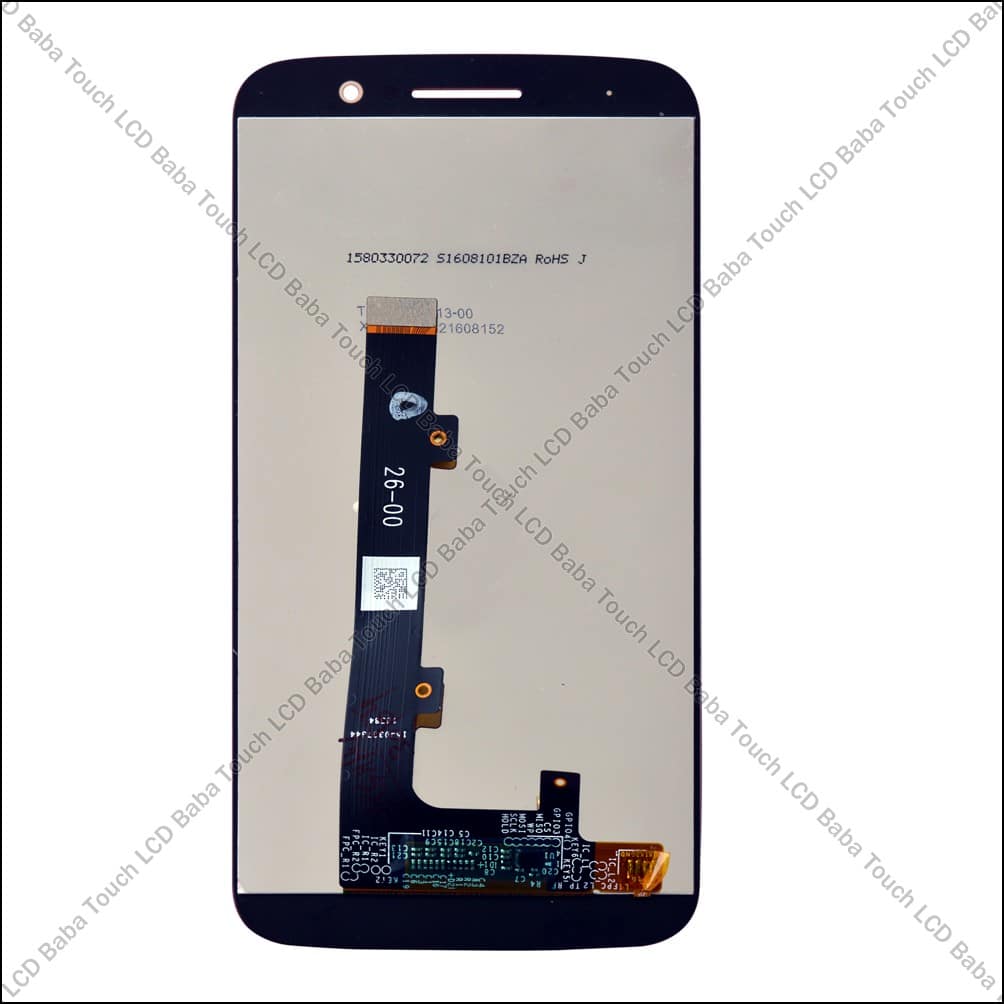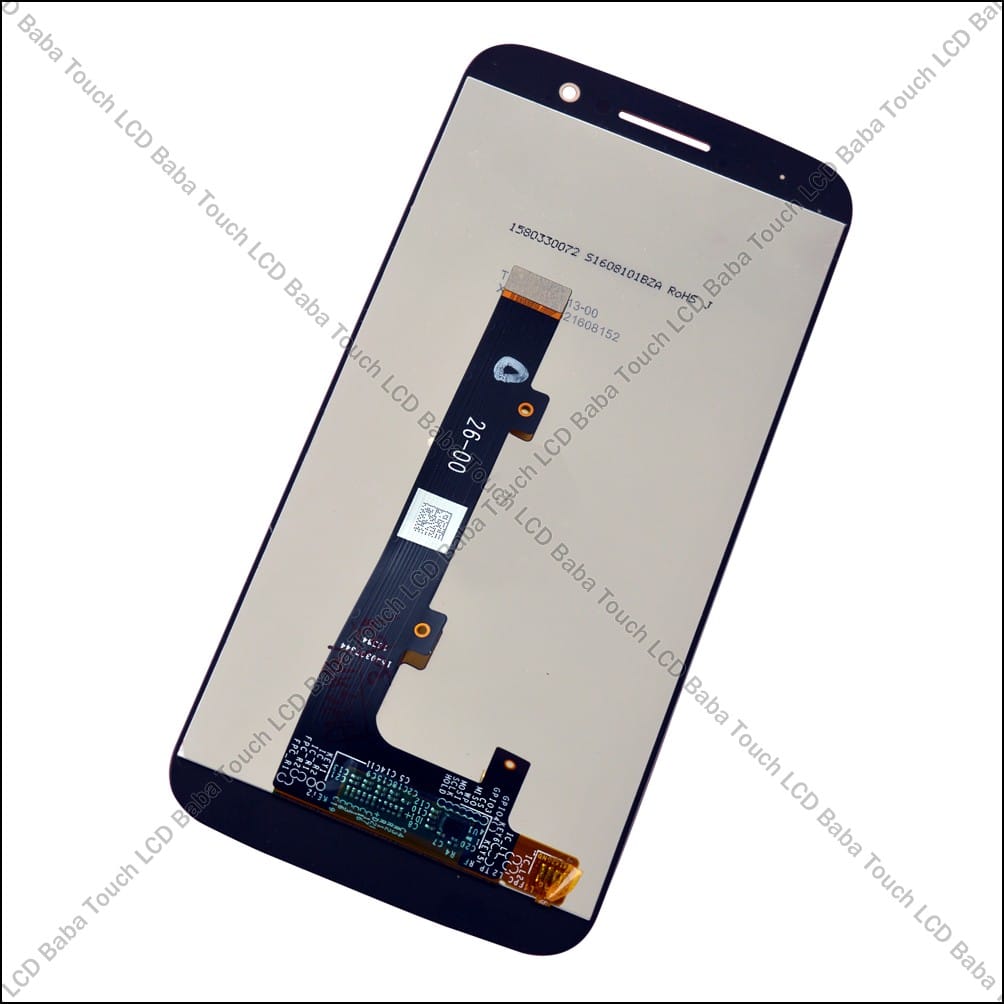 Shipping, Return and Refund Policy
All the products supplied by us come with 30 days return, refund, and replacement guarantee. To return a product, It should be in the same condition as we sent. You can't use or fix the items If you want to return them. For complete details about Shipping, Returns and Warranty, please click here.