Motorola G4 Play is a trendy model, and if you need a display replacement for this phone, you are on the right web page. On this page, we offer a brand new display and touch screen digitizer glass for Moto G4 Play, model number XT1602. Please note that this screen suits only Moto G4 Play phone and will not work in other models.
Mobile phones are essential for us as they have become an integral part of our daily life. We use them for playing games, connecting with family and friends, making payments, and even for the time pass. So it isn't possible to live with a broken G4 Play display, and you need to replace it as soon as possible. If the display still works after breakage, you can use it, but a broken screen makes a bad impression on other people. On this page, we'll discuss all the nitty-gritty of the display replacement.
Moto G4 Play Display Specifications
| | |
| --- | --- |
| | This display is 100% original, tested and suitable for Moto G4 Play, model number XT1602. |
| | The Moto G4 Play dislay size is 5.0″, the display type is IPS LCD and resolution is 720 x 1280 pixels. |
| | This part is a complete unit of display and touch screen glass combined into one. |
| | You can use this display unit to overcome a broken display and/or touch screen glass. |
| | We buy our stock from OEM manufacturers to ensure 100% original quality. |
| | The new display offers 100% identical quality as you get with a brand new phone. |
| | We test the Motorola G4 Play display on the motherboard and then send to you. |
| | We back our products with a 30 days return, refund and replacement guarantee. |
| | The display is readily available in stock and shipping time is very fast. |
| | You can also test the display on your phone before installing it. |
| | You can order the product using Cash on Delivery and Online Payments. |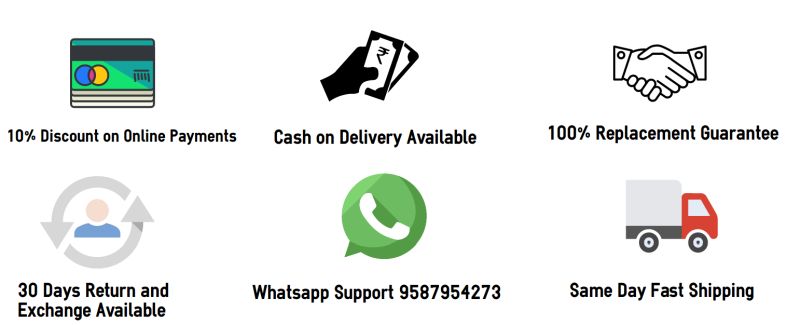 What is the meaning of the Moto G4 Play Combo?
Please note that the display and the touch screen are combined in Moto G4 Play, and you can't replace them separately. It means that even if only the touch screen glass scratches, you will still need to replace the complete display unit. The top layer of screen glass comes in conjunction with the inner display, and if you try to separate them, both parts will eventually break.
A display combo is a spare unit which is used by everyone to replace the broken screens. It is a ready-made part, and you need to take off the broken display from your phone and install the new one. The combo replacement is fast, easy, secure, and guarantees perfect results.
What about only the glass replacement and recycling of old display?
Many customers stress that they don't want to replace the complete combo when only the touch screen glass is broken. Here, we want to clarify that as both parts are closely combined, It is not recommended to replace only the touch screen or try to replace the parts individually.
Please see the photos of the actual product below to understand the structure of a complete folder. You'll see that both parts are combined, and you always need to replace a combo as suggested. All you need to do is take out the broken part and replace it with a new one. The only glass replacement is possible but it offers very poor quality results afterward and we always suggest to refrain from this solution.
Common Customer Questions
Q: How much does it cost to replace a broken Moto G4 Play display in India?
The price of a 100% original Moto G4 Play display replacement is around Rs 1800-2000. If you buy a first copy screen replacement, then the combo costs about Rs 1000-1200 in India. The installation charges are additional and need to be paid separately.
Q: Can I use the same display in Moto G4 Plus?
No. The Moto G4 Play and Moto G4 Plus Display are different, and you can't use the same display in both models. The Moto G4 Plus display comes with a square hole at the bottom of the touch screen glass because the fingerprint scanner is mounted on the front side, while there is no such thing in Moto G4 Play. The display on this page is suitable only for Moto G4 Play.
Q: Is it a must to decouple the broken display to test the new display?
No. It is not essential to decouple the broken display first and then test the new display. Some technicians do this incorrectly when they remove the broken display first when that is not mandatory. From our perspective, you should always test the new display first and when everything works perfectly, only then decouple the old broken display.
In some cases, we've seen that technicians decouple the broken display first (which is actually working to some extent), and upon testing, the new display doesn't work at all. Now the old working display is gone, and the new display is also not working, so the customer is now standstill without having any solution in hands. We always test our screens very well, so that's generally not a case with our products, but we suggest this more from a practical point of view because removing the broken display first doesn't make any sense.
Q: How to test the new Moto G4 Play display without fitting it?
It is effortless to test the display, and you should always go for a dummy run before installing the product. To do that, first, you need to open up the back panel and then take off the broken display's connection from the motherboard. At the same place, connect the new display's connection and turn on the device.
The new display will start to function like it is fitted on the phone and try everything. The display in open condition should be tested gently, so place the phone in a static position and do easy testing. When you are assured that it accommodates your requirements, you can head for final installation.
Q: Do you have only the LCD of Moto G4 Play?
We don't sell mobile phone parts individually but sell in a way that actually makes sense to the buyer. We know that some people need only LCD or only the touch screen glass, but it is not how the display replacement works from a practical perspective. You can think anything in your mind, and that's fine, but this industry doesn't follow the standards you think about.
Q: Which model numbers are compatible with this display?
The Moto G4 Play phone sells in different countries, and the model numbers are different. You can still know if this display will work with your device or not by matching these model numbers. These are the supported model numbers :
XT1604 (Europe)
XT1602 (Europe, India, Australia)
XT1607 (USA, Canada)
XT1609 (USA)
XT1601 (LATAM, Mexico)
XT1603 (Brazil)
If you are using a phone showing any of the above model numbers, this display is suitable for your phone. The model number of the Moto G4 Play phone can be different depending on the origin country, but the same display works with all the models.
Q: What if the display gets damaged during transit or doesn't work upon testing?
We always send off tested parts to our customers and assure you about their working condition. Still, you can always test the display yourself and do your own assessment, and that's fine. A display can be easily tested before fitting, as we outline above on this page. Still, if you face any problems while testing the product, you are protected by our 30 days return, refund, and replacement guarantee. You can test the part freely but don't assemble/paste it on your phone before verifying it yourself. After pasting the display and tearing off the warranty films, you can't replace it.
Furthermore, the damage during transit is never a case because we take strict precautions to protect the content. We use hard plastic boxes to pack the products and also use several other layers of protection. Still, if you are stressed about a broken product, you should always record and unboxing video when you open the package. If you find any damaged content inside, we'll gladly replace it for no charge.
Moto G4 Play Display Photos
These are actual photos of the product. As you can see. It is a combined part of the display and touch screen both. This display can be used in Moto G4 Play to replace a broken display or touch screen.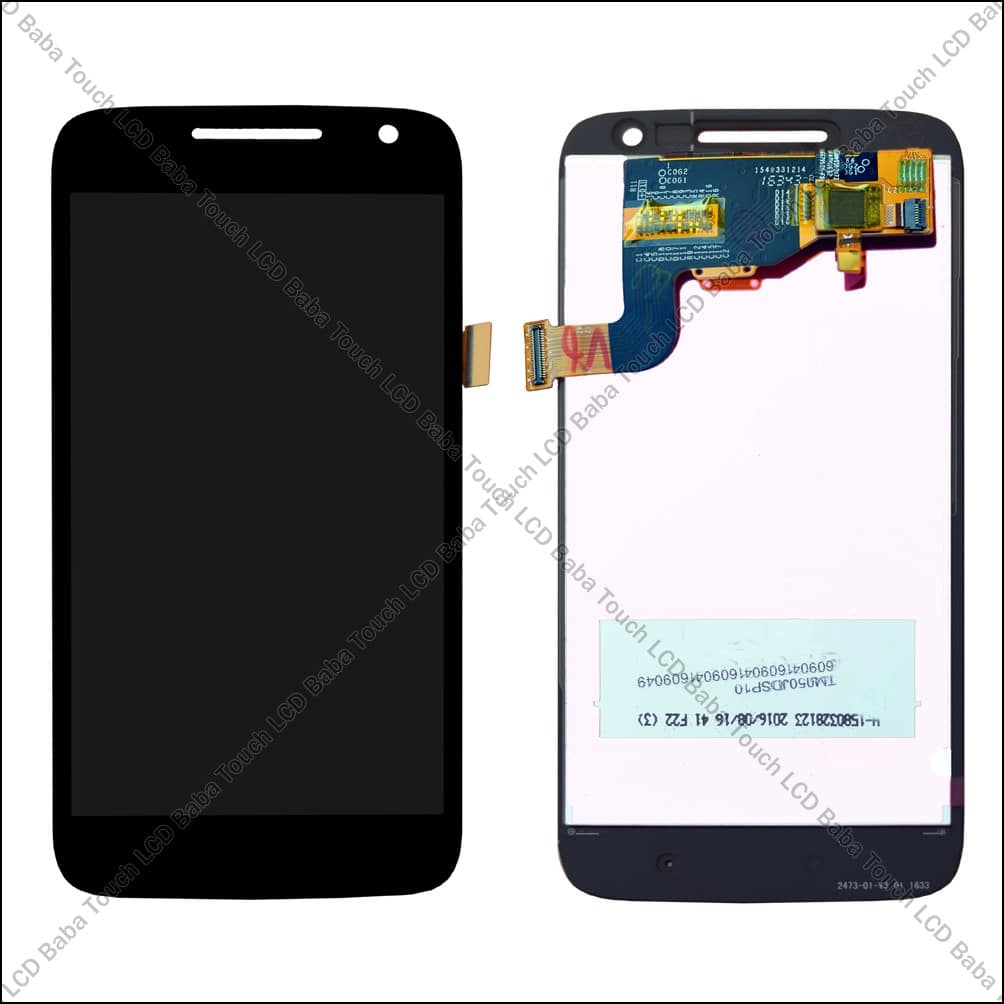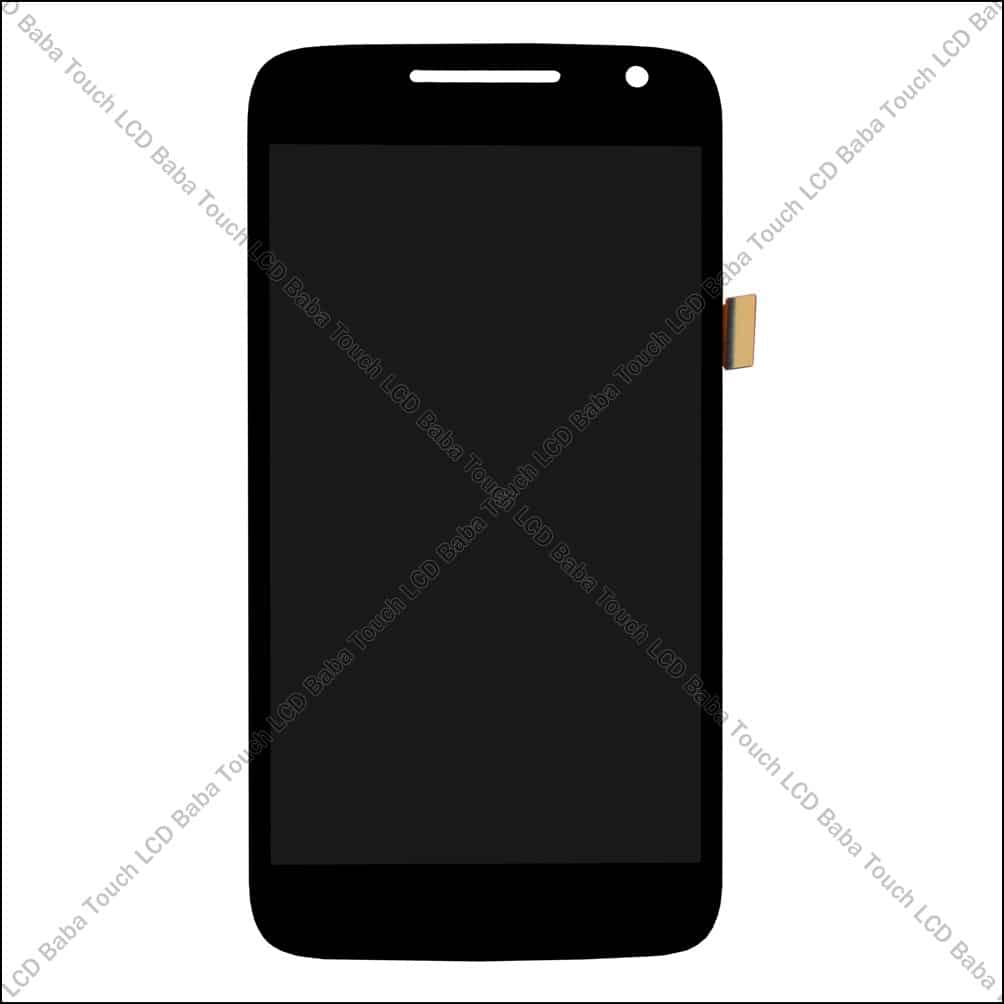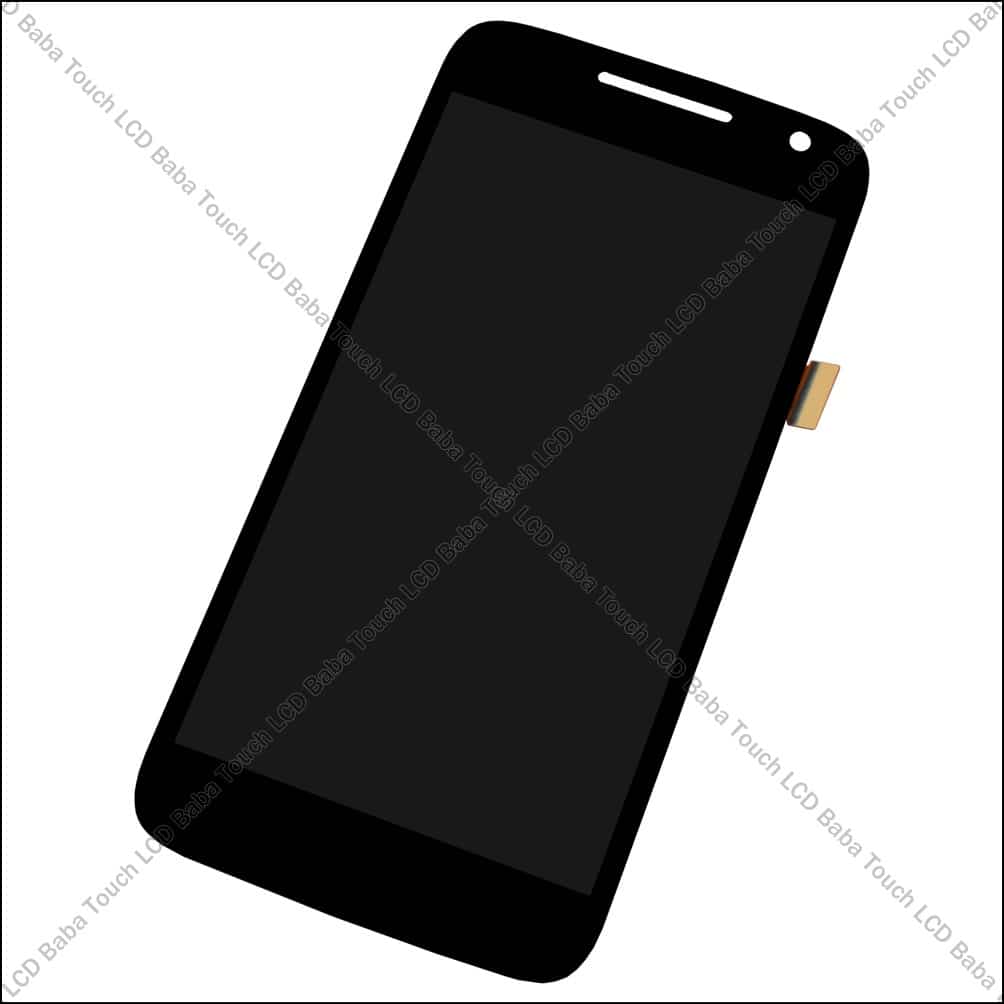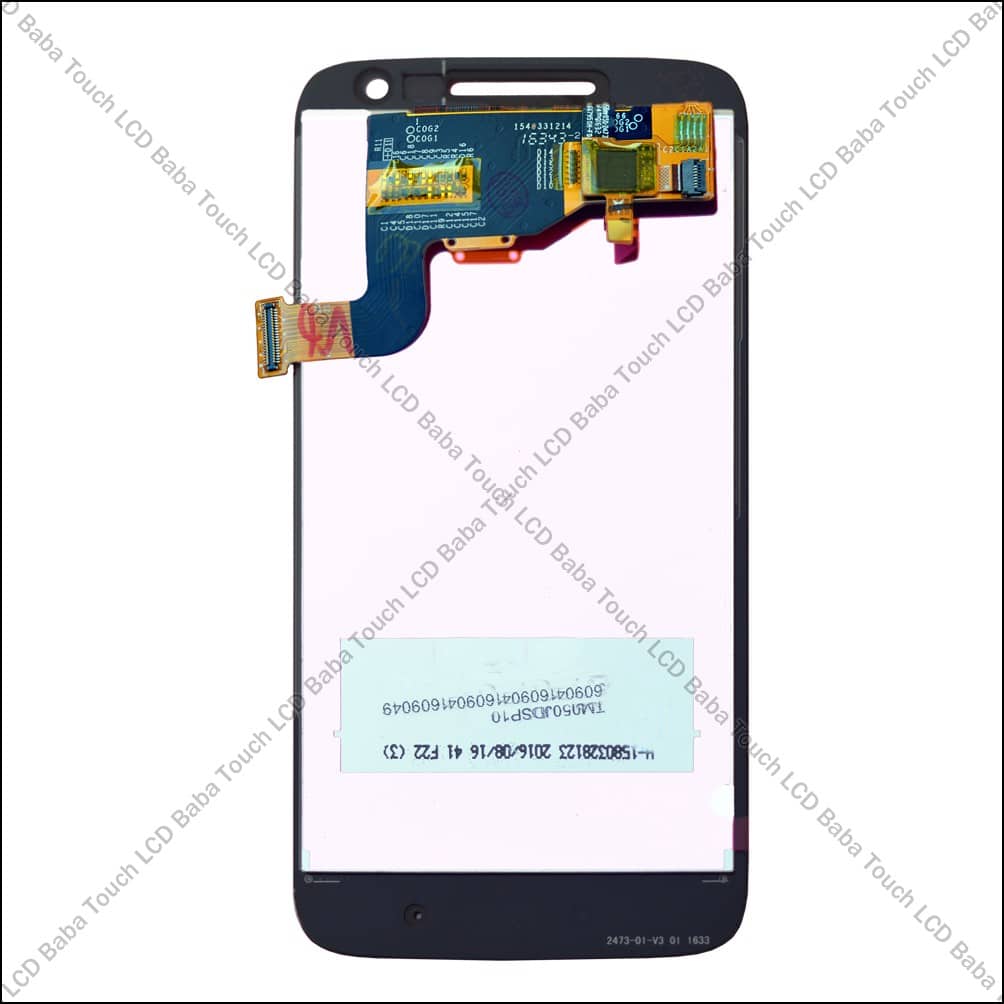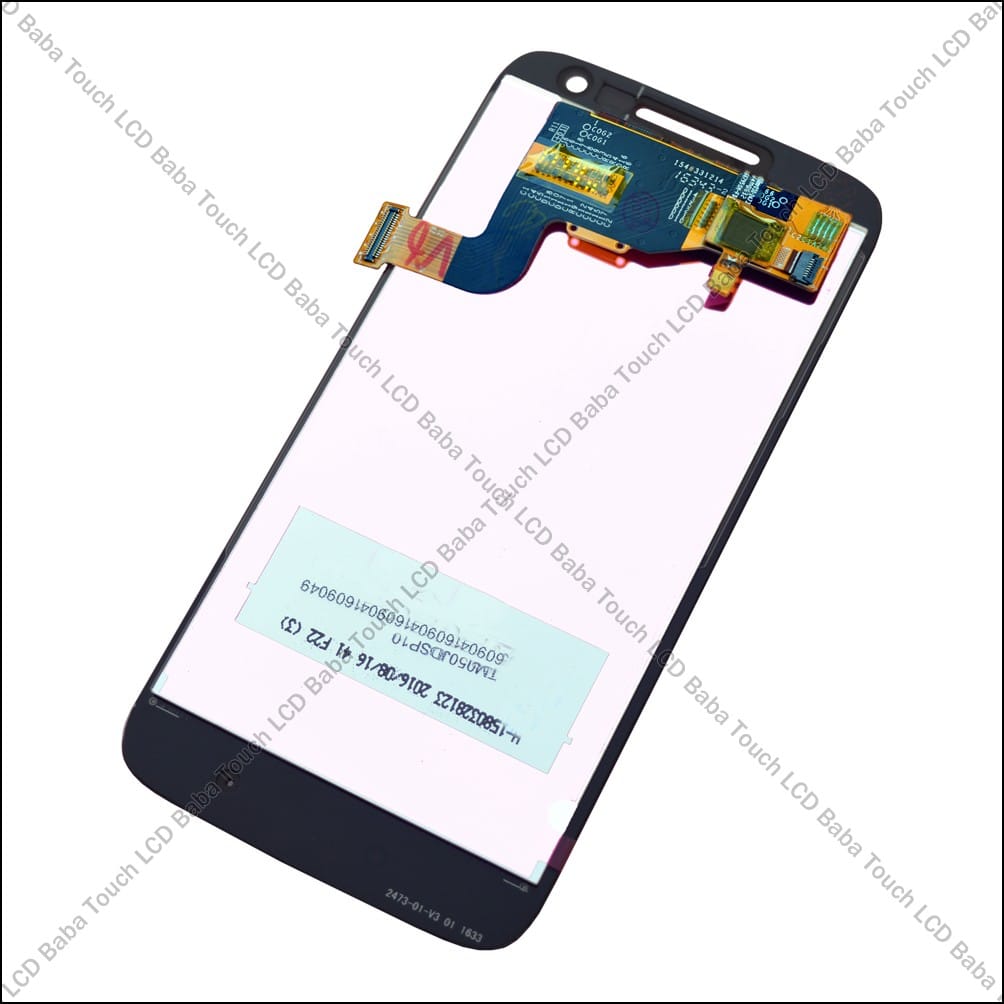 Shipping, Return and Refund Policy
All the products supplied by us come with 30 days return, refund, and replacement guarantee. To return a product, It should be in the same condition as we sent. You can't use or fix the items If you want to return. For complete details about Shipping, Returns and Warranty, please click here.