The Moto G40 Battery is probably the most vital part of your phone because you can't use a phone without a proper battery. A mobile phone's battery is the most dependable part of the phone, and the chances of failure are extremely rare. Your mobile phone's complete functionality always depends on a good battery. If you want to replace the battery for low-back time or other reasons, you must always purchase the original battery without a second thought. If you purchase a local battery, the related problems will never resolve even after spending money.
After buying a new mobile phone, you'll not face any issues with the battery life for an average of two years. For some customers, a battery works for three years as they use the phone moderately. These days most customers use the phone for 6-7 hours every day and need to charge the battery more than once daily. The battery's life depends on its charging and discharging cycles. The more often you charge the battery, the lesser its life becomes because each 100% charge takes away one full charging cycle. You can buy a 100% original Moto G40 Fusion battery on this page, and we'll answer all your questions.
Moto G40 Fusion Battery Specifications
| | |
| --- | --- |
| | This battery is 100% original, fresh, tested for full capacity, and suitable for Moto G40 Fusion (Battery Model MC50) |
| | The Motorola Moto G40 Fusion's battery model number is MC50, and the capacity is 6000mAh. |
| | Max Voltage 4.45V. |
| | Nominal Voltage 3.87V |
| | Rated Capacity 5640mAh |
| | Typical Capacity 6000mAh |
| | You can easily resolve battery problems with this fresh battery. |
How to identify the Moto G40 Fusion battery problems?
We know by experience that battery problems are not easy to recognize, and in most cases, customers misidentify the problem and try to find other irrelevant solutions. For example, your phone's battery charges very slowly, and you change the data cable to see if the problem resolves. Mobile phone technicians also take advantage of this perplexing problem and even change other parts of the phone just because they suspect that the problem can be the charging board of the phone. In reality, the problem lies in the battery. Here are some precursors to identify a bad battery :
Your phone's battery doesn't last long as it used to, and you need to charge it more often.
The standby time has reduced dramatically, and the battery drains itself without using the phone.
You charge the battery to 100% levels, and it drains automatically overnight.
The battery has puffed up, and you feel a bulge inside your phone.
The remaining battery percentage randomly moves up and goes down without charging the phone.
After a certain battery percentage, say 20%; your phone shuts down while you were expecting it to work for some more time.
The battery works fine but drains quickly (3-5 hours), while it used to last for a whole day with the same usage pattern.
You've all the original accessories but the battery charges very slowly and doesn't hold the charge.
The battery shows that it is charging the percentage doesn't go up.
You cannot use the phone if you don't keep it connected to the charger.
Your phone restarts randomly, and you don't know why it happens.
Please note that all the above issues indicate a battery problem, but one caveat is that the battery should be at least two years old. All the problems we've mentioned above rarely appear with new batteries. If you want a complimentary one-on-one consultation with us, you can always contact us at 9587954273, and we'll surely help you with all your questions.
Should I linger over the battery-related problems?
Most customers ignore battery problems to the point they can manage their usage anyhow. Some would charge the phone multiple times a day, and others would buy a power bank when they need to charge the phone more often and need some source to charge it. Please note that such solutions can somewhat mitigate the problem but can't solve it. In the long term, you'll still need to replace the battery.
If a battery starts to decline, there is no way to repair or revive it. The battery's life depends on its charging and discharging cycles, and most batteries have 600-800 full charging cycles in the latest mobile phones. One charging cycle is over when your phone charges to 100% levels, and that's how it works. Once the charging cycles are over, the battery works for some time with low performance, and that's the right time to replace the battery. Please note that you can run into software issues if your phone restarts abruptly and lose all the data on your mobile phone that way.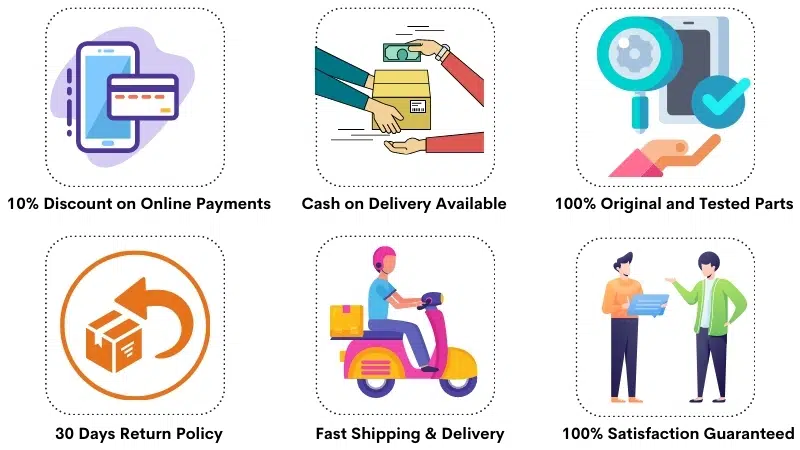 Frequently Asked Questions
Q: How much does buying a new Moto G40 battery cost in India?
A 100% original Motorola Moto G40 Fusion battery replacement costs around Rs 1600-1700. You can get a 100% original battery for this price, identical to a new phone's in-built battery. You can match the product photos with your phone's existing battery, and let us know if you've any questions. Please note that original batteries are unavailable for low prices, and you should buy them cautiously.
---
Q: What is the difference between an original and a local battery?
A local battery is a product sold under an individual's name. You'll find hundreds of manufacturers who make local batteries and supply them to the local shopkeepers in the market. Local shopkeepers promote their products but reap benefits, but the battery's quality is never up to the mark.
To promote sales of mediocre quality products, you'll get a six months warranty, which commonly happens in the market. You probably don't know that warranty is only to promote sales and the actual product is not worth it. Here are the significant differences between the original and the duplicate one :
A duplicate battery's standby/backup time is 40% less than the original battery, hence the price difference.
Original batteries are always safe for your phone because they come from reputed factories; duplicate batteries are not good.
If your phone supports fast charging, a duplicate battery might not support that feature.
A local battery often overheats the phone and strains other hardware components of your phone.
You must replace a duplicate battery once a year, while the original one easily lasts for at least two years without any bumps.
Please note that original batteries offer tons of benefits, and saving money, in this case, would be a self-hurting decision. Always aim for original products because you don't want to wake up with issues daily and repent that it would have been much better if you had bought the original battery.
---
Q: How can I replace a built-in battery? Is that possible?
Some have asked this question because they think a built-in battery can't be accessed and replaced. As they can't see the battery, how they would replace it and that's a small doubt in a few customers' minds. Please note that a built-in battery is like a normal one but assembled inside the phone; nothing else is special.
To replace a built-in battery, you need to open the phone's back panel appropriately, remove the worn-out battery and install a new one. That's how the replacement works, and it is quite easy to replace the battery. Please note that the battery is always stuck on the frame; caution is advised when removing it.
---
Q: Are Moto G40 and Moto G40 Fusion two different models?
No. They are not two different models but refer to the same model. Some customers omit the word Fusion and call it Moto G40 only, while others also use it. We know that small things create confusion in customers' minds, so we thought about clarifying this fact.
---
Q: Is this battery 100% original and suitable for my device?
Yes. This battery supports all variants of the Motorola Moto G40 Fusion phone. The battery is 100% original, and we source it from the same manufacturing factory that makes original batteries for Motorola. We understand that you don't want to compromise the quality; otherwise, the purpose of replacing the battery gets defeated.
Please note that saving Rs 200-400 and buying compatible batteries is never a good idea. A customer will always make a price comparison and fall for the lowest price, but compatible products are not equal in quality when you compare them with the original battery. We know this, so you should always purchase the original battery.
---
Q: How good is the new battery's overall performance?
This battery is identical to what is assembled into a new phone, and there is no need to be concerned about performance or quality. The new battery will give you the same backup time, charging time, and performance. After replacing the battery, all the battery-related issues will automatically resolve, and you can use your phone with the same original performance.
Moto G40 Fusion Original Battery Photos
Please refer to these images to see what the real Moto G40 Fusion battery looks like. If you've any questions about the product, please call us at 9587954273, and we'll answer all the related questions.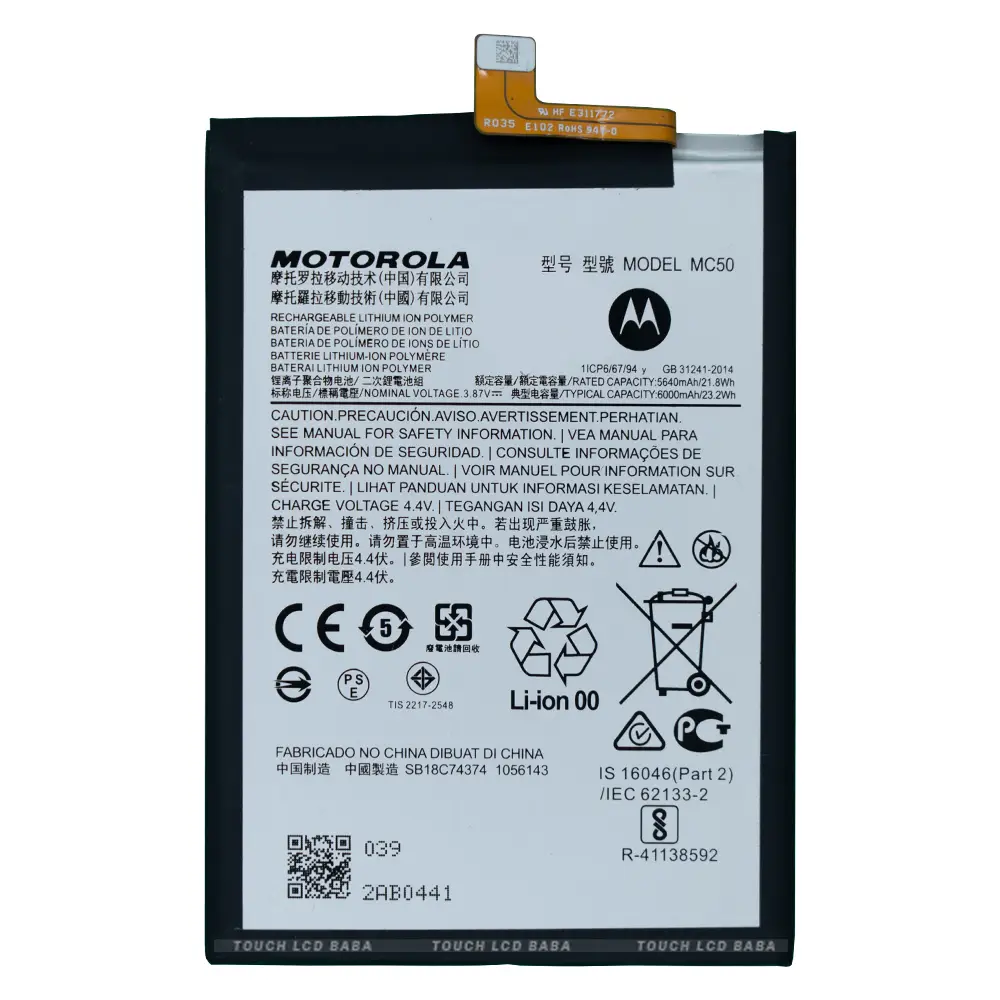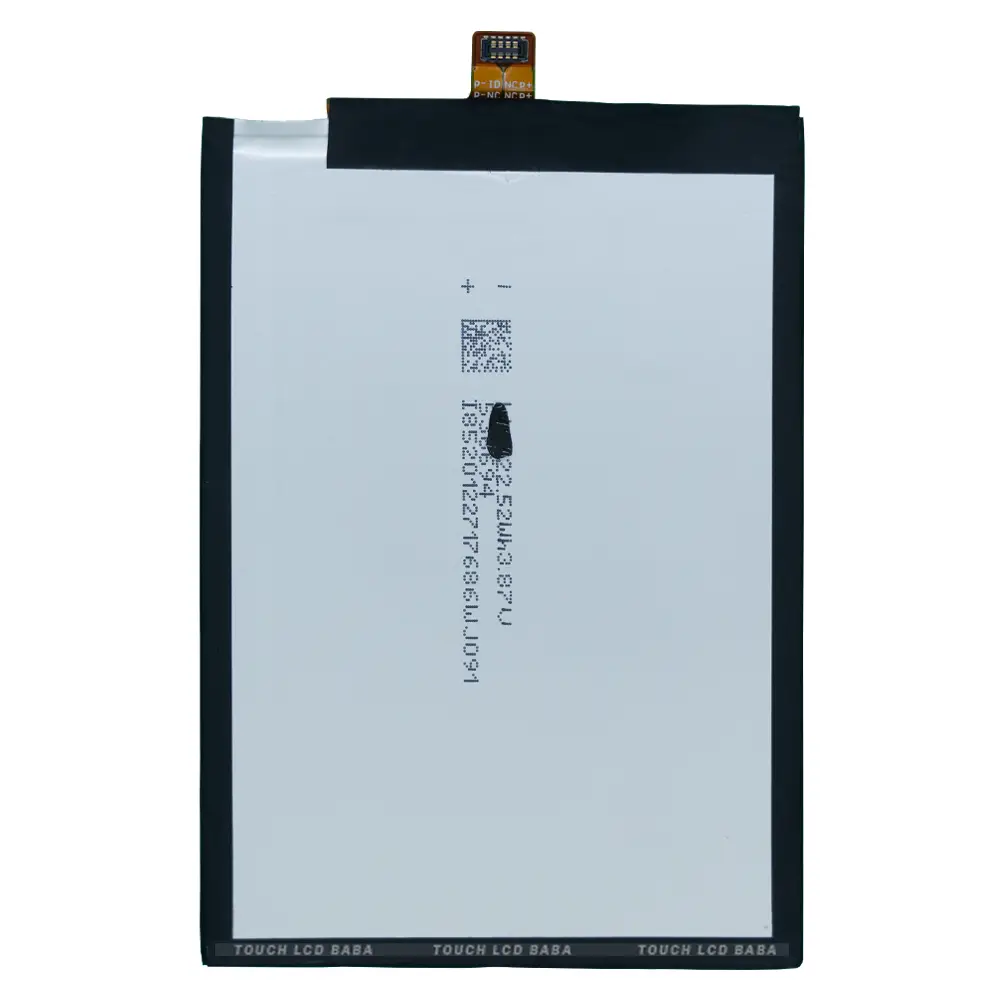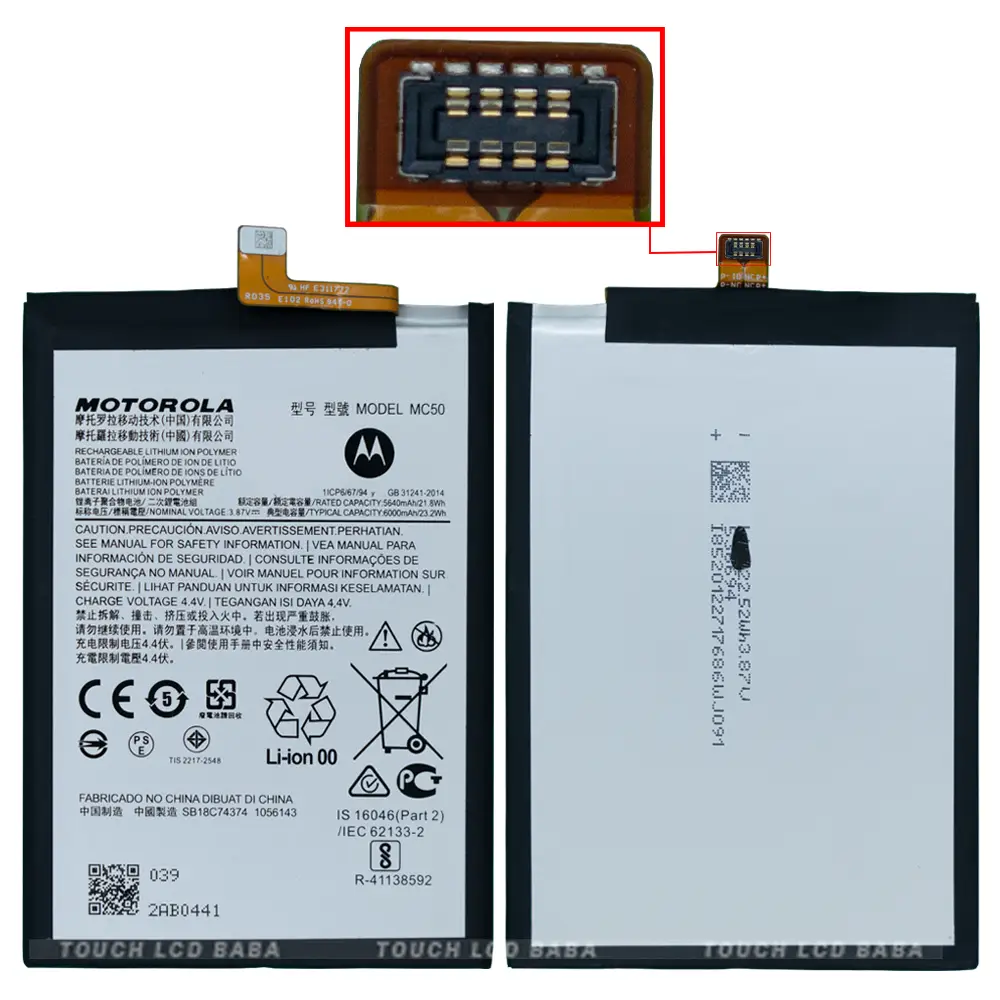 Shipping, Return and Refund Policy
All our products come with 30 days return, refund, and replacement guarantee. To return a product, It should be in the same condition we sent. You can't use or paste the new Moto G40 battery if you want to return it. For complete details about Shipping, Returns, and warranty, please click here.