If you own a Moto G42 and the display is broken, it can be a very distressing experience. The first thing to do is assess the damage; most screen damage cases can be easily fixed by replacing the display combo. In most cases, only the touchscreen glass will crack, but as the glass is an integral part of the display, it is not advisable to replace it alone. As you already know, the display is closely attached to the touchscreen glass, and any attempt to separate both parts will result in damage.
As soon as you drop the phone, the touchscreen glass will crack in most cases, but the phone will continue to function well. Most cracks are moderate, and you get enough time to buy an original display replacement. If the display and touch screen stopped working, the drop was harsh, and you needed to replace the broken part immediately. It would be a great decision if you replaced the cracked display unit with an original product and enjoyed long-term quality benefits.
Which parts do a Moto G42 display combo consist of?
The Motorola Moto G42 display combo consists of an AMOLED display and touchscreen glass. You might think that the display unit is a standalone, but it comprises two parts: an AMOLED display and touchscreen glass. While manufacturing a new mobile phone, the manufacturer combines the display and touchscreen glass into a single unit called a combo.
The structure of a display combo disallows individual parts replacement, i.e., replacing the display or touch screen individually. The design of a display combo prohibits individual parts replacement, but you'll still find many local technicians offering makeshift solutions. Customers don't want to invest money in quality spare parts and prefer buying cheap solutions to repair the phone.
Is it safe to buy the display replacement online?
Some customers think that buying a display can be very risky and their money can go waste. This theory is planted in a customer's mind by friends or local technicians who don't want customers to move to the online marketplace. That's because if he once bought a product online and liked it, he is not going to the local market again. There is absolutely no risk in purchasing a display replacement online as long as you buy it from a reputed seller who deals only in original spare parts. So many technicians buy original screens online when they can't get them in the offline market.
If you want to buy a 100% original display for Moto G42, you don't need to worry a bit because we send screens after testing them. After delivery, you also test and verify the product and install it on your phone. A technician will temporarily connect the display's flex cable to your phone, test the display to his satisfaction, and then install the product. Buying the display replacement online is 100% safe, but you should certainly test and verify the product before installing it on your phone.
Motorola Moto G42 Display Specifications
| | |
| --- | --- |
| | This display is 100% original, tested, and suitable for Motorola Moto G42, model number XT2233-2. |
| | The Motorola Moto G42 display size is 6.4 inches, the display type is AMOLED, and the resolution is 2400 x 1080 Pixels. |
| | You get a unit of inner AMOLED display and a front layer of touchscreen digitizer glass. |
| | We scrutinize each display for 100% flawless working before dispatch, and you'll never get defective products. |
| | It is easy to test the new display before assembling it, and there is no risk. |
| | We buy our stock from OEM manufacturers to ensure our clients have 100% original spare parts. |
| | The new display will offer the same colors, quality, and brightness as before. |
| | We offer 100% original screen replacements with confidence and unbeatable accuracy. |
| | You get 30 days to test and verify the working condition of the new display after delivery. |
| | The combo is readily available in stock and the turnaround time is very fast. |
| | You can order the product using Cash on Delivery or Online Payments (additional 10% discount). |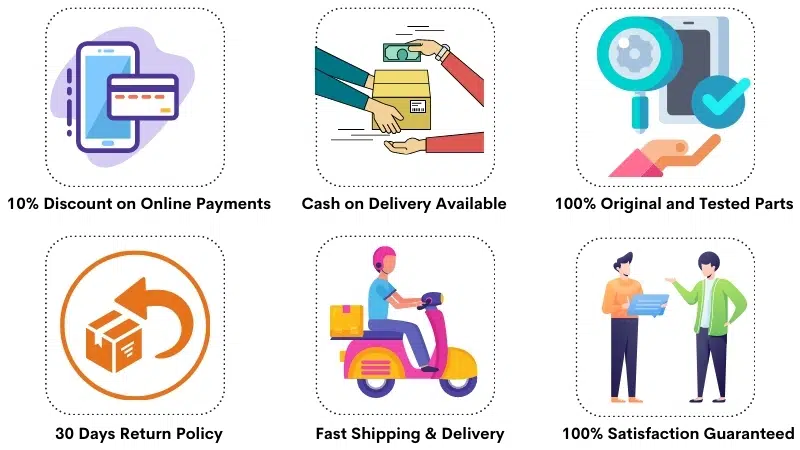 Frequently Asked Questions
Q: How much does replacing a broken Motorola Moto G42 display in India cost?
A 100% original Motorola Moto G42 display replacement costs around Rs 5800-6000, and this price is valid for an AMOLED display. You can purchase duplicate TFT/IPS screen replacements for low prices, but their quality is nowhere near the original screen replacements. Therefore, purchasing the original folder is the only way if you don't want to compromise the quality.
Q: Is this a Super AMOLED display or any other quality?
We offer a 100% original display replacement, a super AMOLED display. We don't sell compatible products, and that's why there is no question of offering other qualities. If you buy a local display from the local market, you can get cheaper products, but they are duplicates. Such screens are IPS/TFT quality screens that offer much lower brightness and dull colors. You can't even use the touch screen properly, and most customers buying such products always feel like they've wasted their money.
Q: I have broken only the touchscreen glass. What to do?
Many customers don't want to replace the entire display unit because that requires a significant investment. Instead, customers want to replace only the broken glass to reuse the salvaged display and save money on the replacement. It is possible to replace only the glass, but the success of glass replacement is never guaranteed.
If you take a broken mobile phone to the local market, you can find many technicians who offer their services to replace the broken glass. However, they will inform you beforehand that glass replacement can fail, and they don't owe any responsibility for its failure. If the display also cracks during replacement, they will hand over the broken phone to you, and that's all. If the display also cracks during glass replacement, you must purchase the entire display combo to restore the working condition of your phone.
Q: I found the original display for Rs 2000. Why would I pay more to you?
Some customers call us and first ask about the price of the original display. When we quote the price, they would say that their friend (or relative) has promised to source the original display for Rs 2000, and we are overcharging them. We always wish all the best to such customers because we know they will get deceived. Original spare parts are not available for such low prices.
We've explained this several times to our customers that original screen replacements are always costly, but they don't seem to understand this fact. The greed of getting the original display for a low price is so spellbinding that customers' can't see anything beyond that. Once they get the product and realize their mistake, now they can't do anything because they've paid the price in overconfidence.
You can source the original Moto G42 display from several sources but always ensure that unrealistic prices are never possible in this business. If someone quotes such a low price that you were not expecting, you should be very careful while dealing with them because you're on the verge of losing money.
Q: I'm willing to buy an original display, but what is your return policy?
Our return policy is apparent and disallowed used returns, and that's all about it. We deliver brand-new, original, and tested screen replacements to you and will not accept any returns after installation. If you face any issues while testing the new display, you can surely opt for a return, refund, or replacement as per your desire.
Once you've verified that the new display is perfect and has no flaws, you can proceed with the installation, and that's the end of our responsibility. After your verification, we don't owe any liability because that would be more like insurance. We supply original screens, which you can verify before installation, but you can't return a display after installing/pasting it on your phone.
Q: Where is the official Motorola service center in my city?
We want to clarify that we are not affiliated with the official service center and don't have a ready list of service centers. Some customers want to contact the service center, but they call us and ask if we are speaking from the official service center. We politely deny and can't help with the service center's address as that is out of our service's scope.
Q: I want a six-month warranty after installing the display. Do you provide?
No. We don't provide any warranty on the display after installing it because that would be insurance. You can easily test and verify a product's working condition before installation, so you verify the product yourself without any confusion. Most customers break screens, ruin them during installation and then try to take advantage of a warranty that never covers such cases.
Please note that once you test and install the display, our responsibility toward the display is finished. After installation, you are responsible for keeping the product safe and protecting it from drops and damages. A mobile phone display never goes bad automatically unless something happens and we can't take responsibility for someone else's actions. We've seen customers call us and say that they bought a display from us six months back and today it broke automatically when the phone was sitting idle on the table, enough said.
Motorola Moto G42 Display Photos
If you want to see the actual photos of the Moto G42 display combo, please refer to the images below. You get a complete unit, and you can easily replace the broken part to restore the fully functional condition of your phone.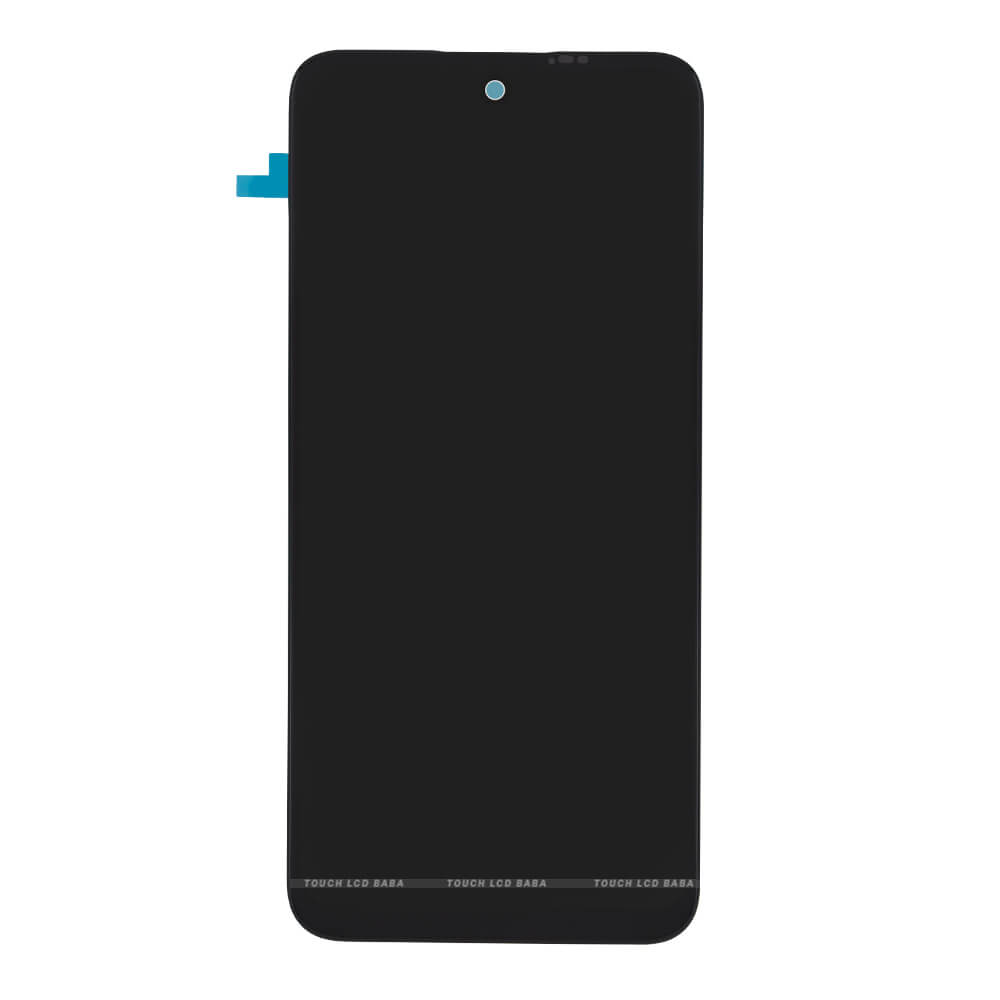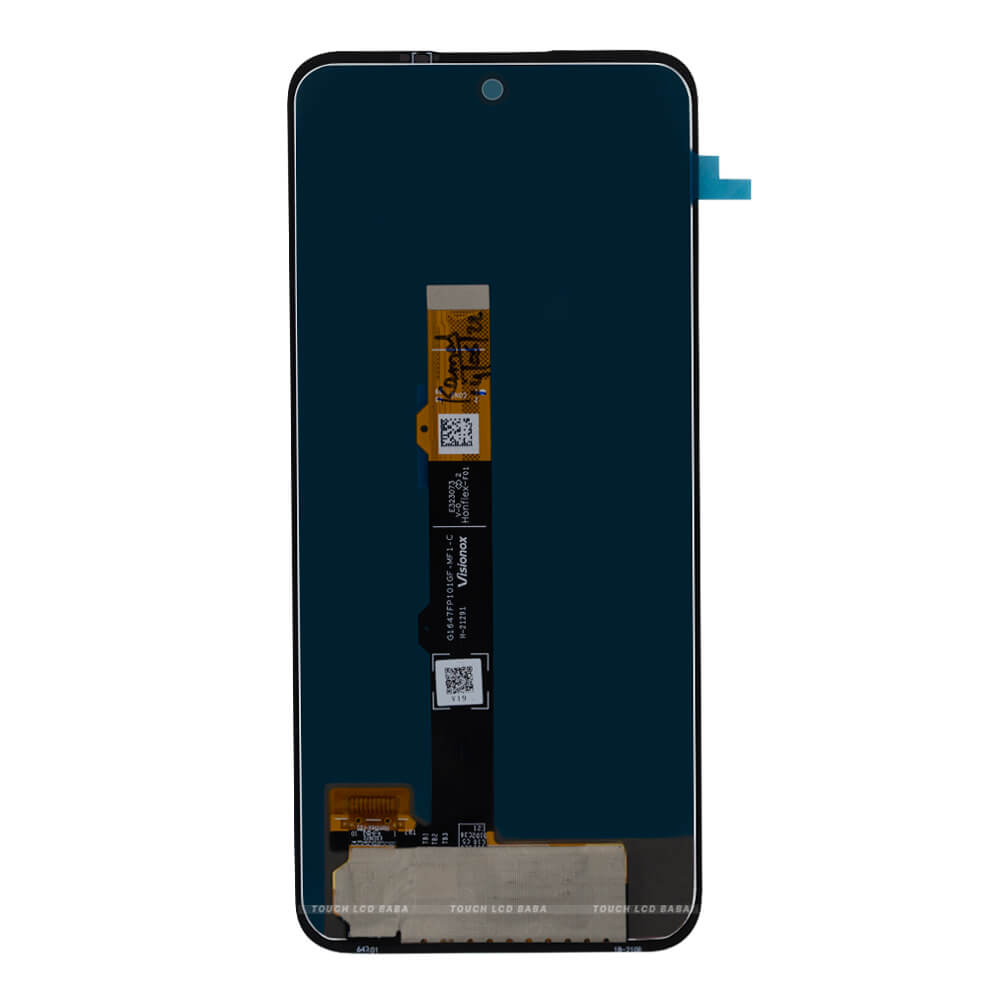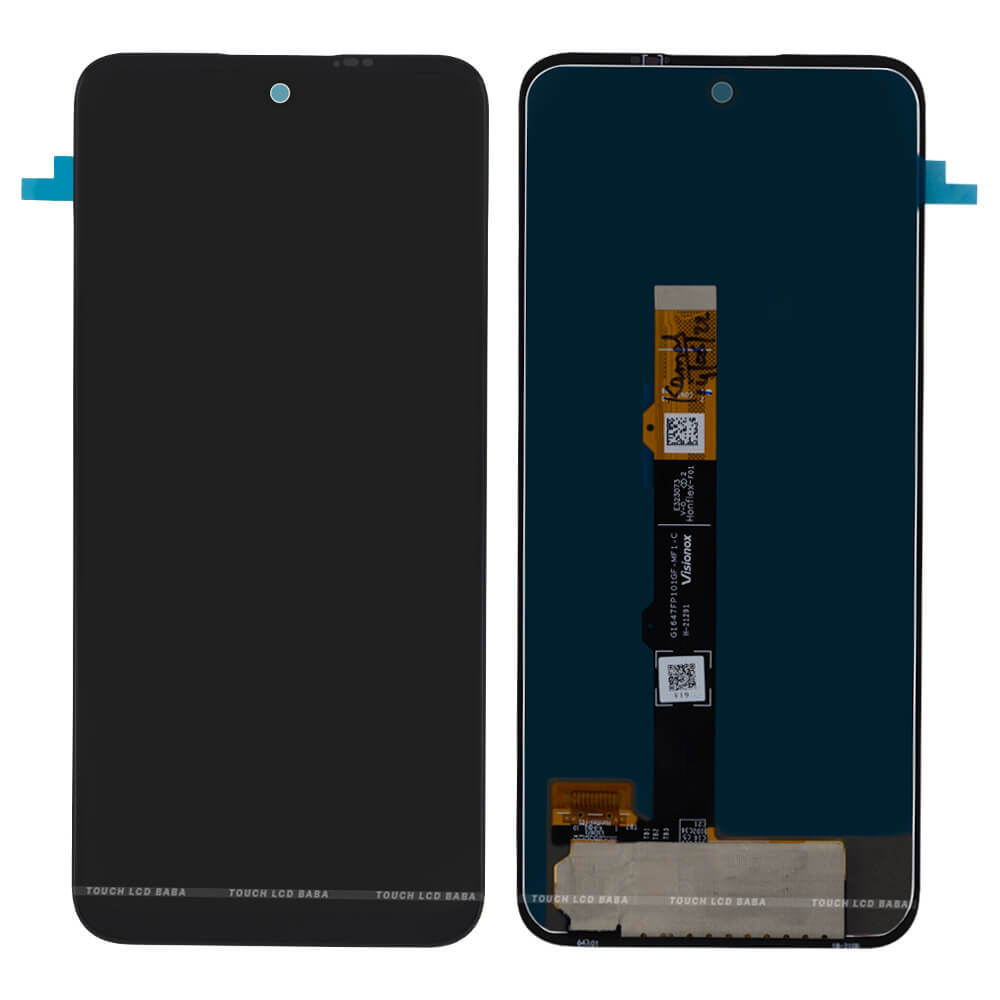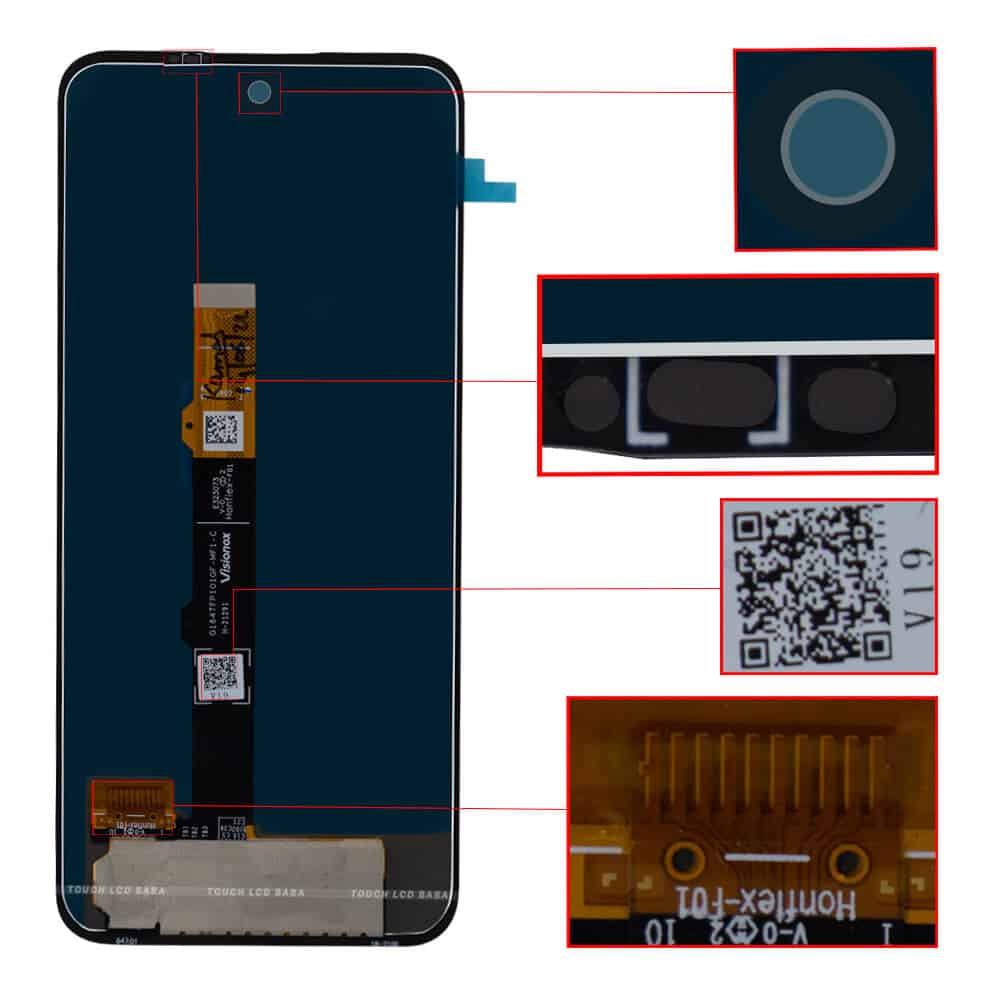 Shipping, Return and Refund Policy
All our products come with 30 days return, refund, and replacement guarantee. To return a product, It should be in the same condition we sent. You can't use or fix the new Motorola Moto G42 display if you want to return it. For complete details about Shipping, Returns and Warranty, please click here.