Moto Z2 Play is a trendy phone of its time, and if you are looking for a Moto Z2 Play display and touch screen, we can help. We offer a 100% original combo of Moto Z2 Play on this page, which you can use to replace a broken display or touch screen glass. This combo is 100% OEM, the same as it comes with a brand new phone.
Please also note that the display and touch screen both parts are combined in Moto Z2 Play. It merely means that you will always need to replace the complete combo of display and touch screen regardless of what is damaged. Moto Z2 Play phone has no screws to open, and the display will be taken off from the front side. You need to blow hot air all around the screen using a hot air gun (or a hairdryer) to soften the adhesive, and then you can take it out slowly. To affix a new display, you need to apply glue all over the frame and then paste the new screen carefully.
How can you verify the working condition of the new display?
Many customers are also worried about what will happen If they get a non-working or defective combo of Moto Z2 Play. To overcome this doubt, always make sure to test the display before you fix it permanently. There is no need to fix the display directly without testing it first. Just connect the new display to your phone in an open condition and check it thoroughly. When you are satisfied with the new screen's working condition, you can glue it permanently on your phone.
It is essential to test the display because you get the confidence and verify the quality yourself. Some mechanics may tell you otherwise that it is impossible to test the display without fitting but ignore them as It is certainly possible.
Our products work all the time perfectly, and even if you face any issues due to problems with your phone, you can easily replace or return it if you have not used it yet. That is why you should always make sure to test the product before you fix it permanently. As after fixing, we can't do replacement due to the nature of the business. You can not return used products in any business, and the same is applicable to mobile parts.
How Do We Test The Moto Z2 Play Display?
If you are looking to purchase Moto Z2 Play display replacement online, you are certainly worried about receiving a defective product. It happens in many cases because the seller is not doing the required testing on the parts, and customers receive a defective product and not working.
At Touch LCD Baba, we test each display before we ship it to the customer. We don't want any defective product to go into the customer's hands as that would be a bad experience. This video shows how we test each display of Moto Z2 Play for flawless working before sending it off to our customers. Watch the video, and you can replicate the same process to test a display on your phone.
Motorola Moto Z2 Play Display Specifications
These are the actual specifications of the Moto Z2 Play screen (display and touch screen) you want to buy. If you still have any question which isn't answered here, please contact us at 9587954273.
| | |
| --- | --- |
| | This combo is 100% original and suitable for Moto Z2 Play, model number XT1710-10. |
| | Moto Z2 Play display size is 5.5″, display type is super AMOLED with Corning Gorilla Glass 3 protection. |
| | The display resolution of Moto Z2 Play is Full HD, 1080 x 1920 pixels, 16:9 ratio (~401 ppi density). |
| | It comes with a combined module of display and touch screen. |
| | This product is 100% OEM and guaranteed to provide 100% same colors, quality and brightness. |
| | It offers 100% same brightness as you original display. |
| | We test the Moto Z2 display on an actual motherboard for 100% working before dispatch. |
| | We offer 30 days replacements and Comes with Full Replacement Warranty For Manufacturing Defects. |
| | The product comes with 100% Hassle Free Returns, Refund, and Replacement. |
| | We have its Ready Stock Available and turnaround time is very fast. |
| | We also accept Cash on Delivery as a payment method. |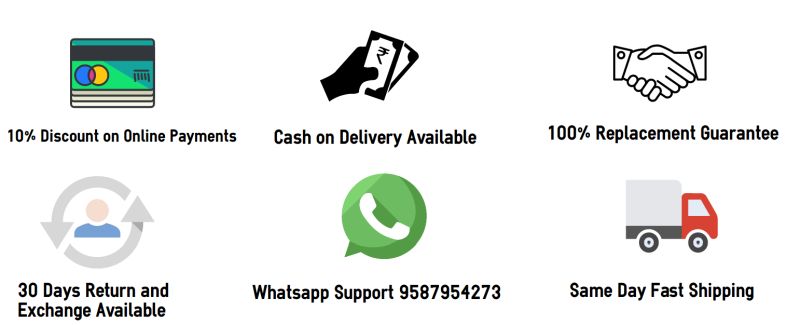 Frequently Asked Questions
Q: How much does it cost to replace a broken Moto Z2 Play display in India? 
The price of a 100% original Moto Z2 Play AMOLED display replacement is around Rs 5000-5500. . If you purchase the low-quality first copies, you can buy them for as low as Rs 2200-2500. The first copy display offers dull colors, brightness, and subpar touch screen performance.
Q: Do you offer the 100% original AMOLED display of Moto Z2 Play? 
Yes, the display we offer is the original one that offers 100% the same colors, quality, brightness, and touch screen experience. It is the same in every aspect as it comes fitted in a brand new phone. Even after replacing the display, you won't even realize that you've replaced it. The product comes from OEM Vendor after rigorous quality testing, and quality is guaranteed.
Q: What's your take on replacing only the touch screen glass? 
Many customers consider replacing only the touch screen glass as, according to their viewpoint, the display is excellent, and they don't need to replace it. However, the display and touch screen combo are designed in such a way that if you replace them separately, you will lose a big chunk of the overall display quality.
When the company makes the handset, they use the best possible technology to combine the display and touch screen glass. That is why the colors, quality, and sharpness are so good in Moto Z2 Play because it is a Super AMOLED display. Now when the screen is damaged, you try to replace only the glass, and there can be several consequences.
First of all, only glass replacement of Moto Z2 Play is rarely successful. Even If it is successful, you will have a refurbished display that doesn't have the Gorilla glass protection and other goodies that never come with the glass replacement. You will also see dead pixels, and white spots inside the display, which will distract you. In most cases, the display and touch screen will automatically destroy when you try to separate them. So, in that case, you will also need to replace the complete combo. The conclusion is, that combo replacement is the best and most hassle-free option to replace a broken screen. All other solutions are considered a workaround to repair the broken touch screen glass to save money.
Q: What is the difference between a first copy and an original display? 
The name first copy itself implies that it is something duplicate and low quality. If you purchase a brand new Moto Z2 Play phone, It comes with an AMOLED display. A first copy display is not an actual AMOLED display but is a cheaper version of it, offering around 50% brightness and colors of the original display. In some cases, you will find a TFT version of the display, which is very bad in quality and color reproduction.
Please note that copy versions come with lots of issues like reduced battery performance, dull colors, lagging touch screen response, and other similar issues directly related to the user experience. If you purchase the first copy, you will surely spend less money, but the hassle is not worth the savings. Imagine having a phone which never works perfectly, and you have to feel bad because you bought a low-quality spare part.
Q: What to do if the Moto Z2 Play display is damaged during transit? 
We make sure to pack your products with extreme care in hard plastic boxes and use additional protection layers so that in-transit damage is never a case. Still, you can always record an unboxing video, and we replace any physical damage that happens during transit. Please note that we are fully aware of how we pack the parcel, so any deceitful behavior will not work.
Q: Can I replace the display myself at home? 
It is certainly possible to replace the display at home, but only If you know how the screen replacement works. Please don't repair the phone at home If you are a total first-timer and have never done this before. Although the screen replacement is straightforward, yet Super AMOLED display is very delicate, and a wrong move can render the part in useless condition.
We have customers who always do the display replacement themselves, but it is not a good idea to try this stuff at home for the majority of customers. Visit a technician and pay him installation charges to get this done.
Q: Why are your prices higher than most of the competitors?
As a rule of thumb, Original parts are always pricey if you compare them with the first copies. Many online vendors are offering first-copy screens online, and customers feel like they are buying gold for silver prices. We recommend you stop believing that original AMOLED screens are cheap because they are not. If you purchase a Moto Z2 Play display for low prices, be ready for a quality compromise.
Our customers inform us that they are getting a better deal elsewhere, which we don't care about. Our business model is not geared towards offering deals but rather towards offering 100% original products. So the price comes secondary to us, and our first aim is providing quality, which our customers will remember for the years to come.
Q: Why If I don't like the quality of your product?
We take pride in doing our work in a 100% professional way, and our customers always appreciate the quality of our products. You can also verify the product's quality before fixing them, and If you don't like the product, you can return them for a refund. Just make sure that you don't use the product or tamper with it; otherwise, It can't be returned. You are free to test the product, but don't paste or use it in any way.
Moto Z2 Play Display Photos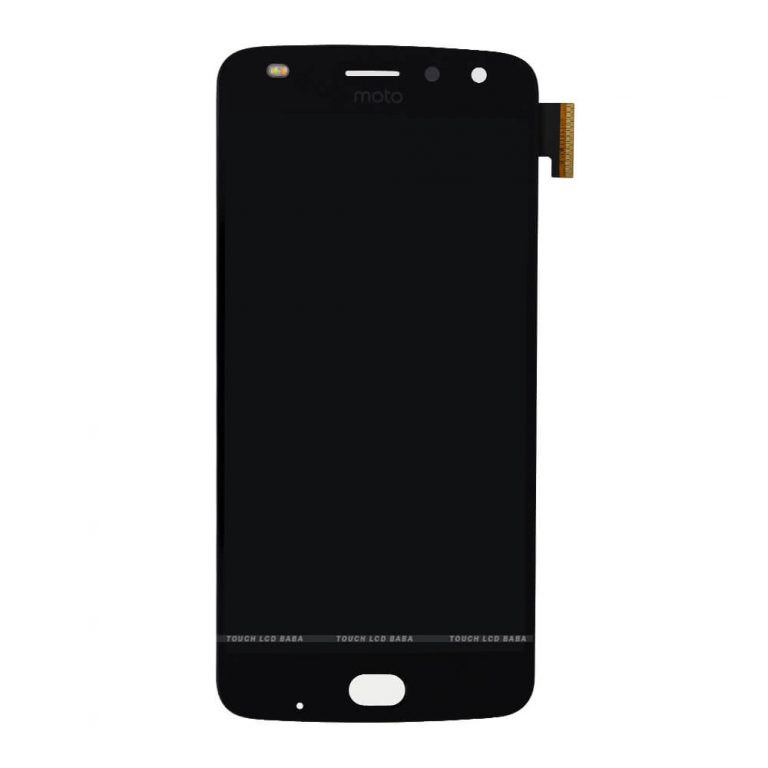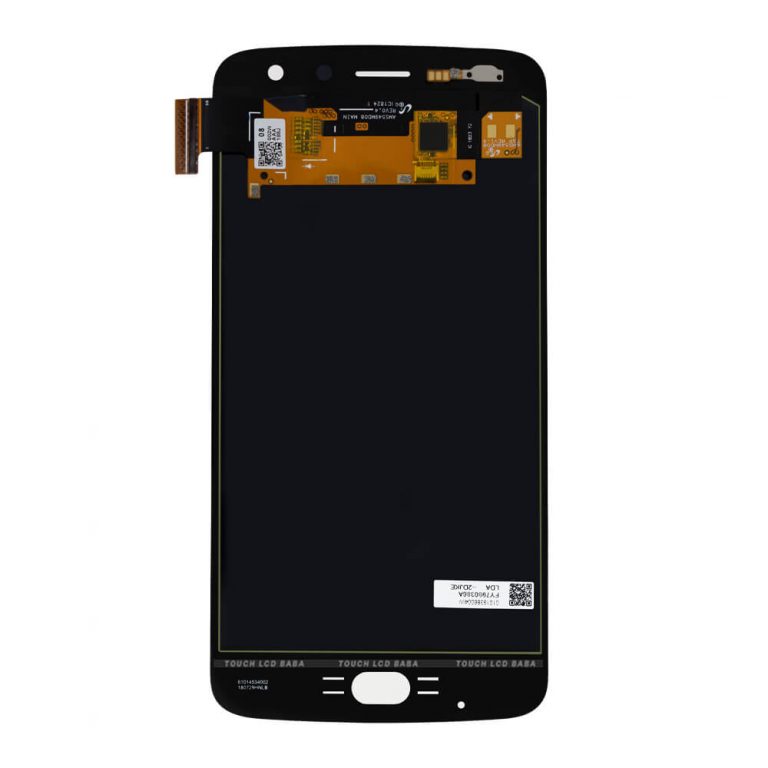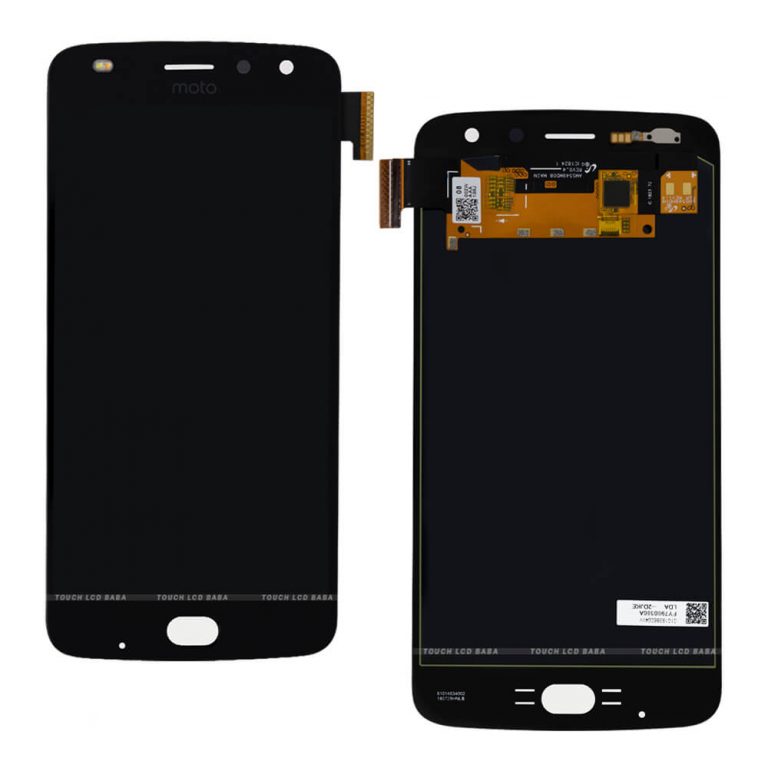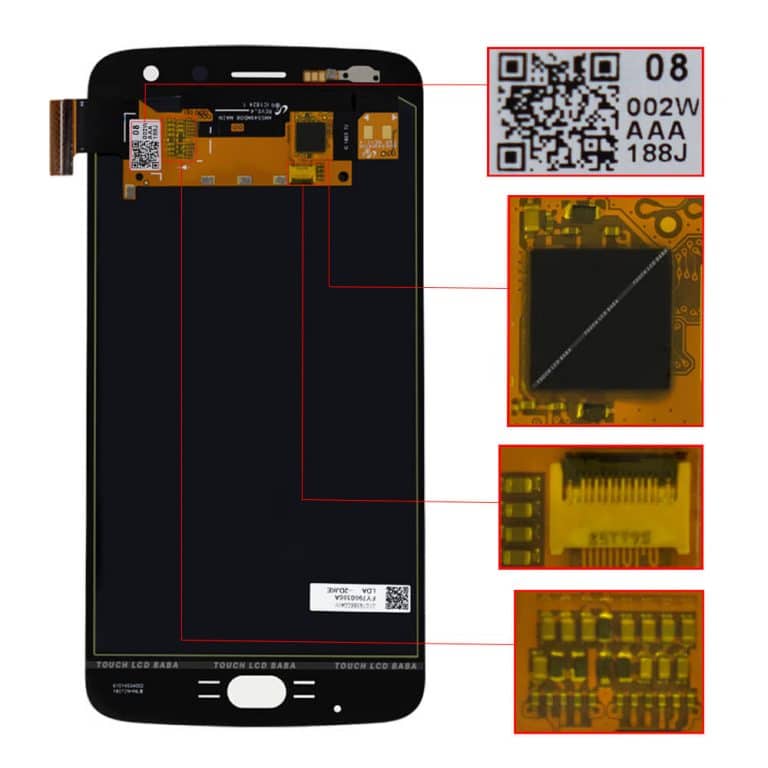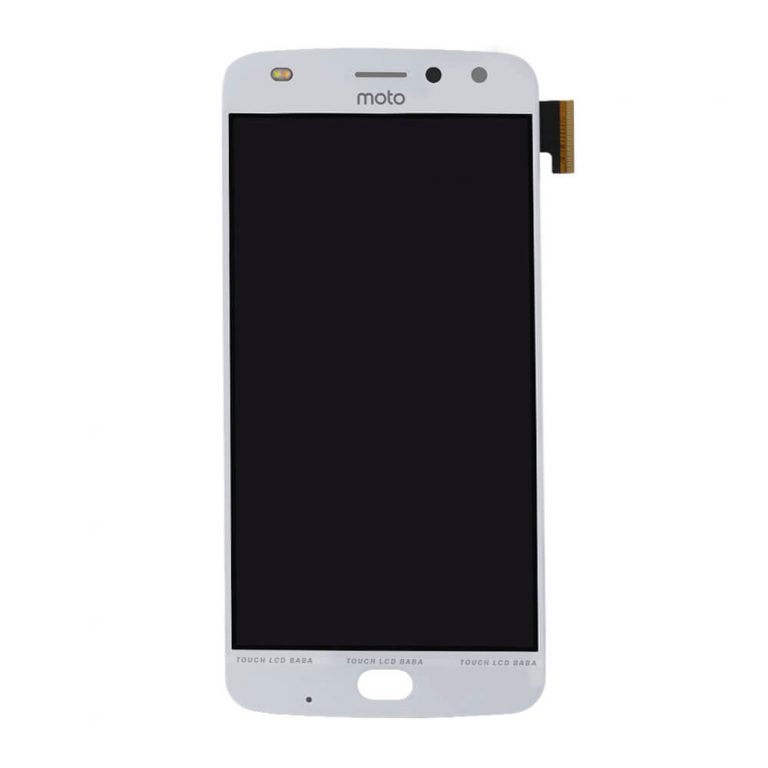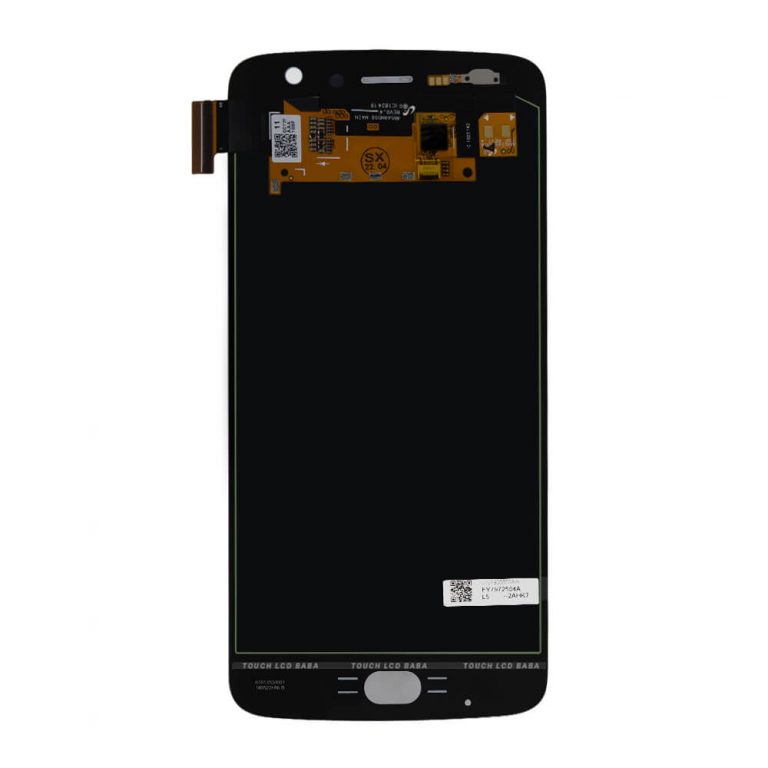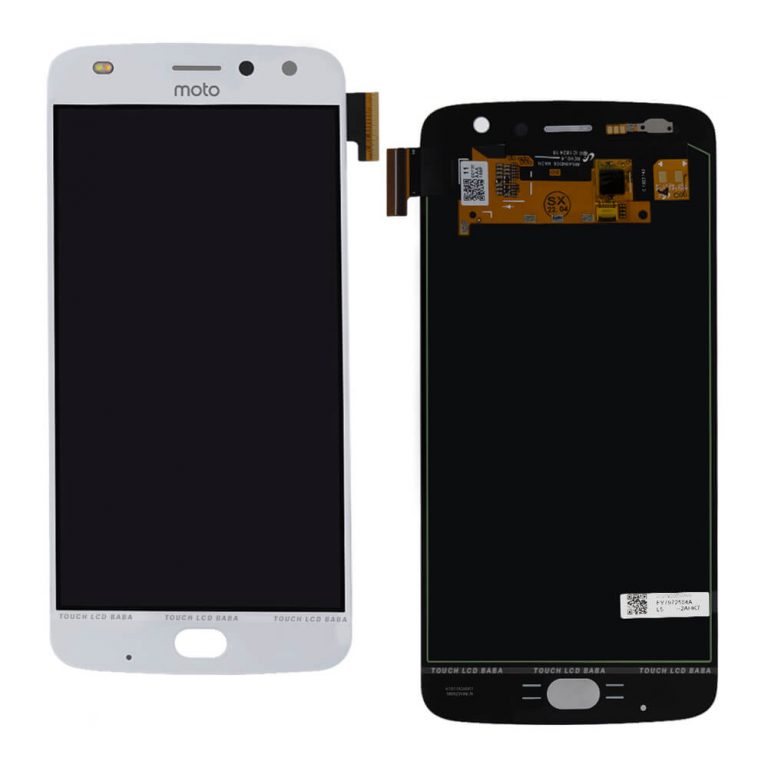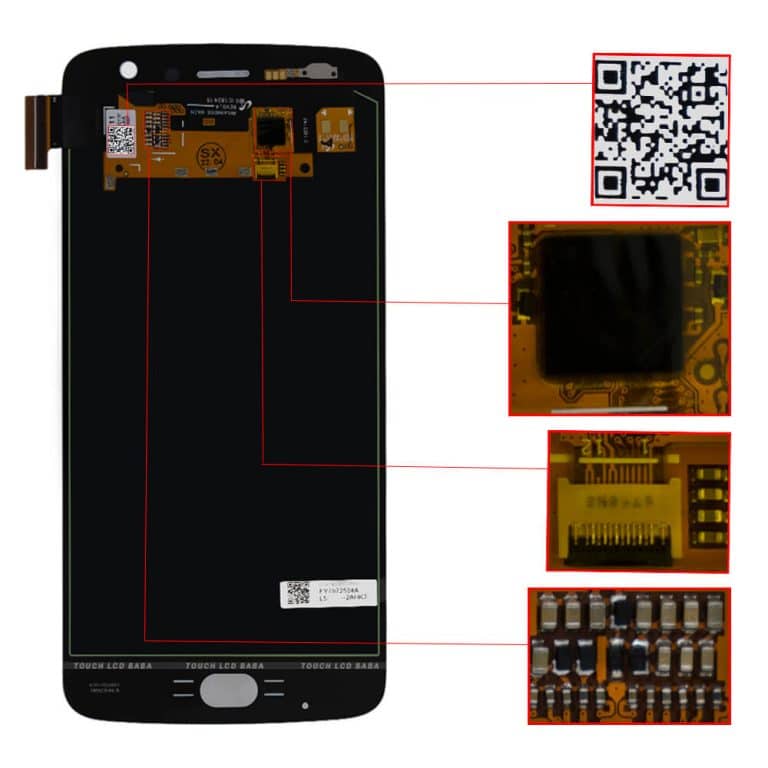 Shipping, Return and Refund Policy
All the products supplied by us come with 30 days return, refund, and replacement guarantee. To return a product, It should be in the same condition as we sent. You can't use or fix the new Motorola Moto Z2 Play display if you want to return it. For complete details about Shipping, Returns and Warranty, please click here.