The Motorola Moto G6 display is always required to be in its best condition to function smoothly. It would be a complete tragedy if you accidentally broke the display of the Moto G6 and you have a lot of data stuck in your phone. All the customers who have a broken display try to find a replacement option, but the money often goes down the drain on the wrong products without proper guidance.
On this page, we sell the Moto G6 display and touch screen assembly, which is 100% original, tested and guaranteed to provide the same display quality as before. Surely, we don't offer the best prices on the web, but we offer 100% original parts not available elsewhere.
Why is the original screen replacement hard to find?
The mobile phone spare parts market in India concentrates on low-priced products, and the quality of the actual product is never considered. The big vendors import low-cost duplicate screens from China, supply them to retailers, and thus the end customers are left with poor-quality products.
For your information, It is not true that the original display of Moto G6 is not available anywhere except the service center. The truth is shopkeepers always stock low-cost duplicate products for these reasons :
Minimize the investment and stock more models.
Make a good profit on duplicate screen replacements.
Attract more buyers with low prices as it is a customer's weakness.
As duplicate screen replacements never last long, more returning customers are returned.
You'll often find technicians and shopkeepers discouraging you from original products simply because they don't have them. They often poison your mind with many shallow gimmicks, and you easily become a victim of duplicate screens. The original display of the Moto G6 is hard to find because it costs more money, and finding the OEM vendor is difficult and takes a lot of expertise. If you need a 100% original display, you can depend on us without any doubt.
Moto G6 Display Specificiations
| | |
| --- | --- |
| | This display is 100% original, tested, and suitable for Moto G6, model number XT1925-13. |
| | The Moto G6 display size is 5.7″, the display type is IPS LCD, and the resolution is 1080 x 2160 pixels. |
| | The main touchscreen glass is protected by Corning Gorilla Glass 3. |
| | It is a complete unit of the display and touch screen digitizer glass combined into one. |
| | We test each display unit for 100% flawless working before dispatch. |
| | We buy the display from an OEM manufacturer, so our prices are higher. |
| | Our QC team tests each display on an actual motherboard of Moto G6. |
| | The new display comes with a full replacement, return and refund guarantee for defects. |
| | We offer 100% Hassle Free Returns, Refund, and Replacement. |
| | The stock is readily available, and the turnaround time is very fast. |
| | We offer both Cash on Delivery and Online Payments. |
What is the meaning of Moto G6 Combo or Folder?
These days all mobile phones are made upon folder technology, which means that display and touch screen glass are combined. Now, if you break the touch screen glass and want to replace it individually, that is not the right approach. The combo replacement is the only way to restore your phone to its original condition.
The Moto G6 combo replacement is recommended by everyone who focuses on selling quality merchandise to their clients. We are not selling low-quality spares, so you might have noticed that our prices are higher.
What are your options for replacing the broken display?
The market is flooded with display replacement options, and customers have a larger variety. However, the customer should be cautious as the display options in the market are available at meager prices, which will attract the customer instantly. Still, these cheap products are mostly duplicates of the original display products.
These products are low costing because they are made of low-quality material and do not offer the same high-quality projection as the original. Many customers are unwilling to settle for duplicate products on the one hand and don't want to spend money on the other hand. So if you think you'll get the original display for a throwaway price, that will not happen anytime soon.
Your Moto G6 will lose all its glory if you install a local product from the market. The duplicate screen will offer poor brightness, dampened colors, different color tints, and touch screen malfunction issues. You can opt for these options :
Visit the official service center.
This option is guaranteed to provide you with a 100% original display, but spare parts availability is always an issue. You might not have an easily accessible service center. If you live in a village where the population is low, you might need to travel to find the service center, which is a huge pain. Many customers don't prefer this option due to unimaginably high prices because even the phone is not worth the display's price.
Repair in the local market.
The first copy screens of Moto G6 are easily available in the local markets, and if your sole focus is buying cheap products, this option will be the best for you. The technician will source a low-quality display and install it on your phone.
The display's overall quality will completely vanish, but you can still use the phone for basic purposes. This method's main drawback is degraded display quality and repeated investment because duplicate screens never last long. You'll have to replace the display now and then, wasting additional money.
Buy an original display replacement online.
You can buy the original display from trusted Vendors like Touch LCD Baba and then have a local technician install it on your phone. Please note that we guarantee our products' quality, but online shopping from an average website is not a good idea.
If you have a mindset of comparing the prices and then appeasing your mind that you've found the best deal, that will turn into the worst experience. Everyone knows that only replica products are sold for low prices online, and the original display will always require additional investment.
Why do mechanics in the local markets prefer Only Glass Replacement?
As a customer, you should know that only glass makes money for the mechanics. Nothing is wrong with earning money, but the glass replacement business provides the worst quality to the clients and extorts the maximum amount.
The only touch screen glass replacement is always more beneficial for a mechanic than for you. Currently, the only glass replacement is growing exponentially with the help of your hard-earned money, which you pay without knowing the procedure and the actual cost to the mechanic. The touchscreen glass of Moto G6 costs Rs 130 in wholesale markets, and technicians easily charge up to Rs 1000 for that. Why wouldn't they prefer it all the time?
The glass replacement is entirely focused on making a living and not on providing real quality to the customers. If the replacement is successful, you pay the desired money, and if they carelessly break the stuff during separation, there is no responsibility. Customers are easily convinced of glass replacement due to low prices, which should change if you want quality products.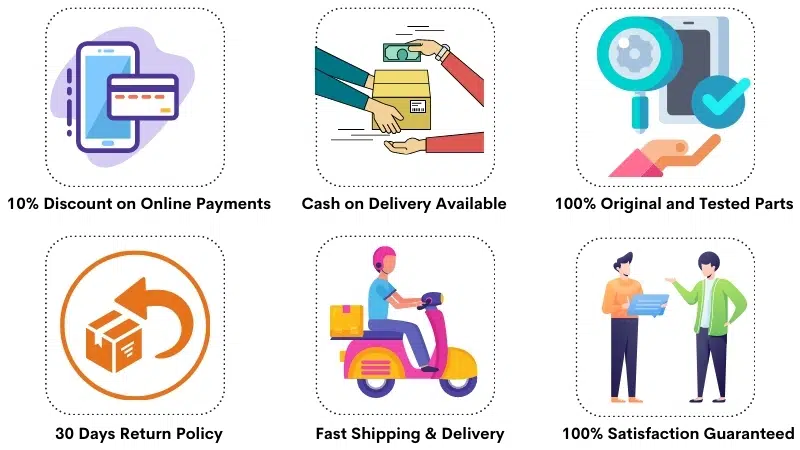 Questions and Answers
Q: How much does it cost to replace a broken Motorola Moto G6 display?
The price of a 100% original Motorola Moto G6 display replacement is around Rs 2800-3000. The combo costs about Rs 1300-1500 in India if you buy a first copy screen replacement. You may have to pay additional repair charges on top of the display's price to a mechanic.
Q: Does the new display come with gorilla glass protection?
Yes, the new Moto G6 display comes with a pre-installed Gorilla Glass 3, and it is the same as you get with a brand-new phone. If you purchase a first-copy duplicate display for low prices, you'll not get the gorilla glass protection, and that's why the duplicate screens break so easily. Gorilla Glass plays a vital role with minor drops and protects the touch screen glass from damage.
Q: Why the almighty gorilla glass can't save the screen damage?
It would help if you considered Gorilla Glas as an extra layer of protection that comes pre-installed by the factory on the main touch screen glass. Gorilla Glass is like the seat belt for a phone's display. It cannot guarantee 100% protection, but it saves the display from minor damages by absorbing them and being at the forefront.
If the damage's impact is quite prominent, it will pierce through the Gorilla Glass and damage the original display screen. Any smartphone that does not have Gorilla Glass protection will get its display cracked even with minor drops. In contrast, smartphones with Gorilla Glass installed can take much more pressure and still keep the original screen of your smartphone intact and safe.
Q: How do you verify the working condition of the display before dispatch?
To verify the working condition of a display, we use an actual motherboard of Moto G6 because that is the only way to test the products. If we don't verify the product, there is a huge chance of a defective product. Even the original screens are defective sometimes, and we don't want our clients to take the pain for no reason.
For this reason, We have an entire team that tests the displays, and this team consists of some of the best technicians with years of experience in this field, and they use various to test these displays. We do not want our customers to face any inconvenience, so our team tests even the minor details of our display to provide our customers with flawless products.
Q: Can I use the same display in Moto G6 Plus?
No. You can't. Please note that Moto G6 and Moto G6 Plus are different models with different screens. Many customers assume and place wrong orders and later realize that screen is not suitable for their phone. For this reason, please always double-check your device's model number and model name before placing an order.
Q: Do you also send the technician to install the new display on my phone?
We don't offer installation services at this time. If you purchase a Moto G6 display from us, please make the necessary arrangements in advance to install the display. A local technician will charge you no more than Rs 250 to install the display on your phone. Please don't try self-installation, as It can be self-hurting in many cases.
Moto G6 Display Photos
These are actual photos of the Moto G6 Display and Touch Screen combo. As you can see, It is a combined part of the display and touch screen both. It is the right part to replace when your mobile phone's display or touch screen is broken. As you can see, there are two flex cables. One is for display, and the other is for touch screen glass. If you have any questions about the Moto G6 combo, please feel free to call us.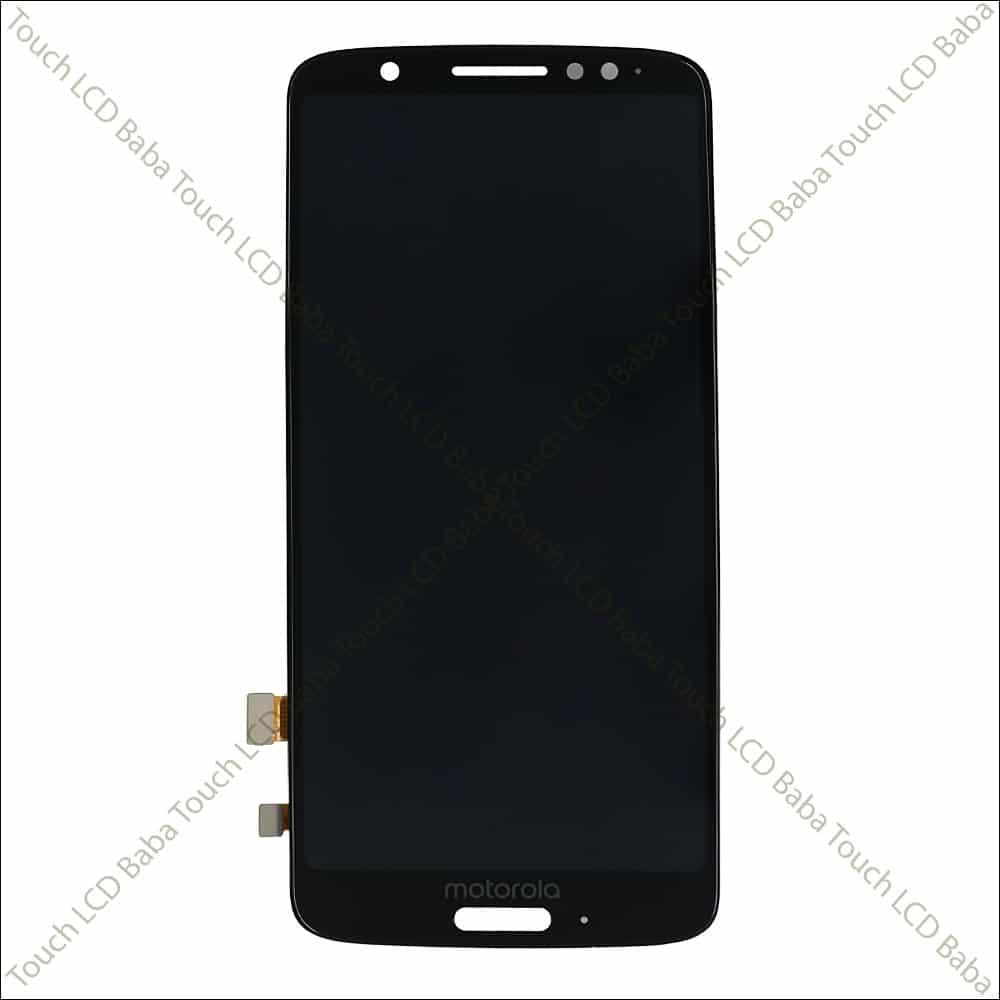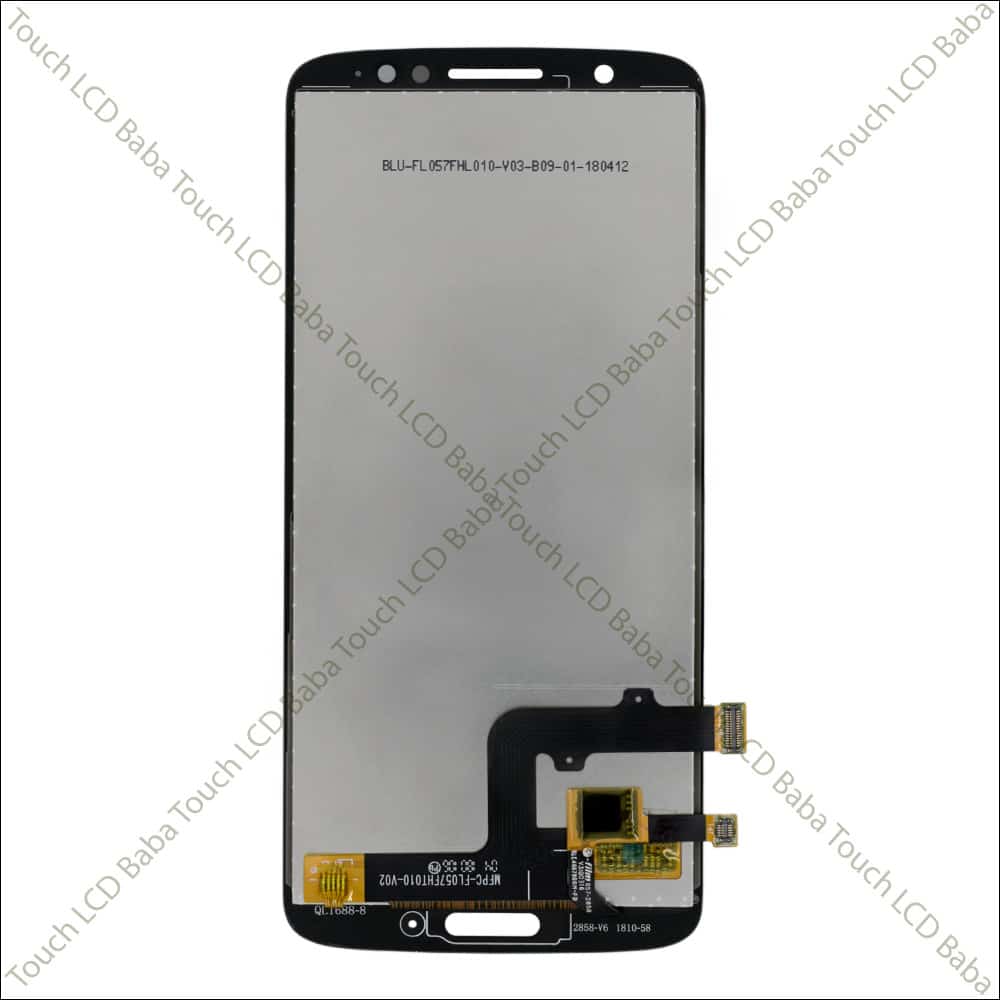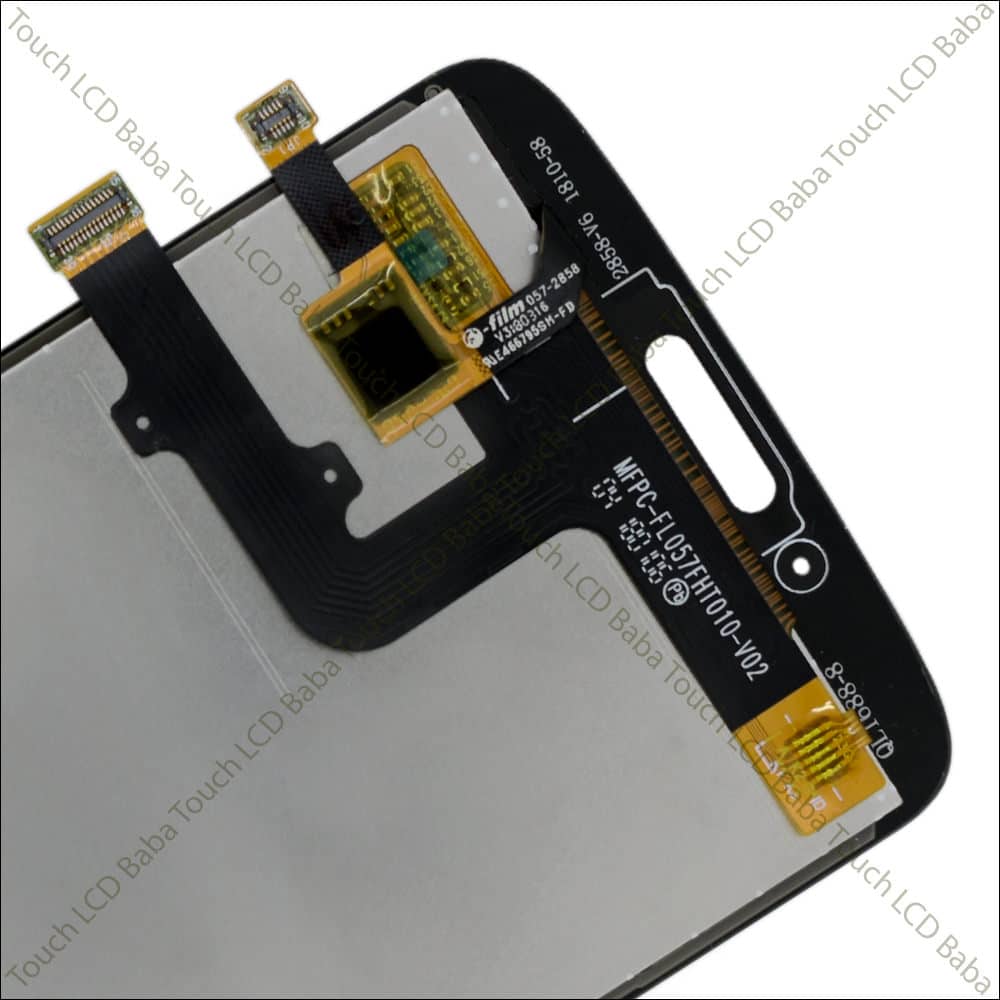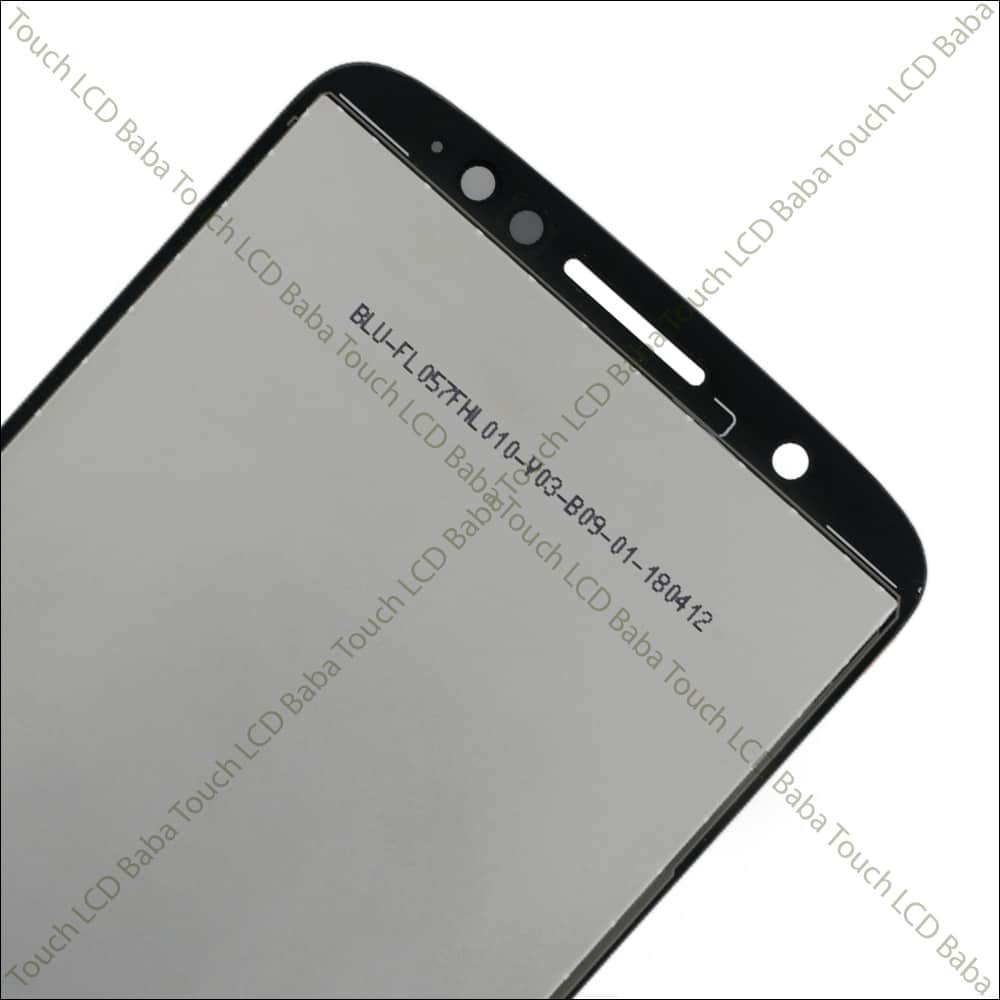 Shipping, Return and Refund Policy
All our products come with 30 days return, refund, and replacement guarantee. To return a product, It should be in the same condition we sent. You can't use or fix the new Moto G6 display If you want to return it. For complete details about Shipping, Returns and Warranty, please click here.