Nokia 4.2 is a budget phone, and on this page, we offer a 100% original display replacement for the same. If you dropped the phone and broke the display or touch screen digitizer glass, you can purchase a brand new display unit from Touch LCD Baba. You can use this brand-new display to replace the broken one and restore your phone's full functionality.
It is easy to drop the phone, and you never know when this will happen. You might feel very distressed after a broken display or touchscreen glass, but luckily you can easily replace the display with a new one. The original screens are separately available and widely used to restore broken phones. Here, we offer a 100% original display replacement which might not be cheap but offers 100% original display quality as before. On this page, we'll discuss all the aspects of the Nokia 4.2 display replacement so that you can easily make an informed decision.
What is the meaning of the Nokia 4.2 display combo?
A display combo's simple meaning is a complete assembly of display and touch screen digitizer glass combined into one. The display combo is a standard format for replacing a broken display or touchscreen digitizer glass. If you take your shattered phone to the official service center, they use the same spare part to replace the broken touchscreen glass or the display.
Please note that duplicate screens exist, so don't assume all screens are original. You might get duplicate screens (often called a first copy) for a much lower price in the local market, but original screen replacements are never available for low costs. The combo we offer here comes from the same factory that supplies original screens to the company.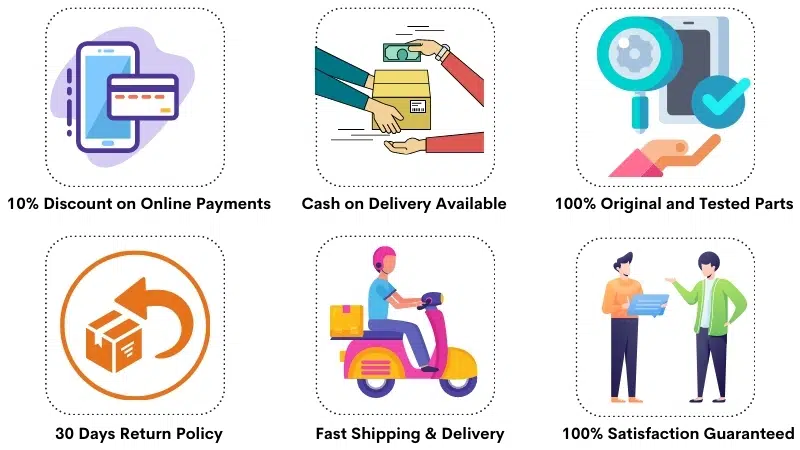 How can I replace only the broken touchscreen glass?
When you drop the phone, the inner display will not break in most cases, but only the touch screen glass will scratch. In such cases, customers often think about replacing only the top layer of glass and reusing the same display. Many customers even go to the service center and ask them to replace only the touchscreen glass, but the official service center turns down such solutions without any discussion. All the official service centers refuse to replace the touch screen glass because it is completely out of their screen replacement protocol.
The touch screen glass replacement is suggested only in the local market because it allows technicians to make easy money. On the one hand, customers want the replacement display to be 100% original, and on the other hand, they want the lowest price. Remember that low prices and original quality products never workout together. If you shift your focus towards glass replacement, you can buy duplicate spare parts in the local market, but the outcome will not equate to the original display's quality and fluidness.
The official service center always denies the glass replacement because they know the consequences of such solutions. The only glass is always a duplicate product; after replacement, the display becomes more fragile and can't withstand the slightest drops. We suggest you invest in quality products for long-term durability and peace of mind.
Nokia 4.2 Display Specifications
| | |
| --- | --- |
| | This display is 100% original, tested, and suitable for Nokia 4.2, model number TA-1152 DS. |
| | The Nokia 4.2 display size is 5.71″, the display type is IPS LCD, and the resolution is 720 x 1520 pixels. |
| | A combo combines a complete unit of display and touch screen glass. |
| | This spare part can replace a broken display or touch screen digitizer glass on your phone. |
| | We buy our stock from the OEM manufacturer to ensure 100% original quality without any flaws. |
| | Our display combo supports all the gestures and multi-touch features as the original. |
| | We back our products with a 30 days return, refund, and replacement guarantee. |
| | We send insured parcels, and you don't need to worry about in-transit damage. |
| | Our display combo is the same as you get with a brand-new phone. |
| | The display is readily available in stock and the turnaround time is very fast. |
| | You can order the product using Cash on Delivery or Online Payment (additional 10% discount). |
Frequent Asked Questions
Customers always have questions before they finally decide to purchase a product. In this section, we will try in the best possible way to answer the questions asked by customers :
Q: How much does it cost to replace a broken Nokia 4.2 display in India?
The price of a 100% original Nokia 4.2 display replacement is around Rs 2600-2800. The combo costs about Rs 1200-1300 in India if you buy a first copy screen replacement. Please note that a duplicate screen never equates to the original one in any aspect.
Q: What is the price of the Nokia 4.2 display replacement in the service center?
Many customers inquire about the price of a new display in the official service center, but we don't keep track of that. If you want to know more about the total charges of display replacement in the service center, you might visit the official service center personally in your locality or browse the service center's details on Nokia's official website.
Q: Can I replace the broken display in the official service center warranty?
Some customers assume that a broken display is covered under warranty for one year, but that's not true. The official one-year warranty applies to manufacturing defects only and doesn't cover any physical, water, or other damage, which is solely the customer's responsibility. You can repair your phone via the service center, but you've to pay a hefty price as per their official price list.
Q: Why do the local market screens offer 40% quality of the original?
Customers usually buy cheap screens from the local market, referred to as first-copy screens. The word first copy (or OG quality) is a synonym for a 100% duplicate display, and such screens never last long. The local market technicians sell such products under sugary names to make easy money, but such products never solve any purpose.
It is not hard to find the screen replacement for Nokia 4.2 locally, but it is tough to find the original replacement when heaps of duplicate screens are available in the market. Often customers make a price comparison after inquiring about the price in different shops and buy from the one that offers the lowest price. This theory is a 100% perfect recipe for getting a duplicate screen for your phone.
Once you opt for such a product, the new display will work, but its quality will be way down than what you had before. You'll notice a considerable difference in colors, quality, and brightness when you compare it with your former display. The OEM manufacturers never sell original spare parts for cheap, so you can't find them for low prices.
Q: How can I identify the original display myself?
Many customers want to identify the original display because they have serious trust issues. If you are one of them, you can't identify the display yourself as you'll always make flawed judgments because of your lack of knowledge. We have seen numerous cases when newbie customers try to teach others that an original display should have these properties, but all those are their guesswork.
You must do your homework to recognize an original display because it requires expertise to identify the original products. If you think we can share foolproof secrets with you over a phone call to identify the original Nokia 4.2 display, that's impossible. The best way for you is to trust the seller or not buy the product. We want to avoid skeptical (and ignorant) customers at any cost because they waste our time and resources.
Q: Where can I replace only the touchscreen glass and reuse the same display?
We are sorry, but we don't sell only the touch screen glass. If you want to go for only touch screen glass replacement, you might want to visit the local market because you can find many mechanics doing such jobs.
Please note that glass replacement is not recommended to fix the broken display unit, but many customers still take this route because they want to save money. The glass replacement often results in a completely damaged display as well. Even if successful, you can't enjoy the original display quality because the glass replacement process dampens the display and touch screen quality.
Q: What is the difference between a first copy and an original display?
Please note that first-copy screens come from third-party manufacturers who make duplicate screens. Such screens are available for low cost but don't offer the same original quality as before. Such copy screens are widely available in the local market and target customers who want to pay less and don't care much about the quality. The first copy display offers around 40-50% quality of the original, and that's why available for cheap.
On the other hand, original screens come from OEM manufacturers who make these screens for the company. Such screens are not easily available and cost much higher, but the quality is identical to what comes assembled with a brand-new phone. You get the same touch screen experience, durability, and fluidity with original screen replacement, and that's why we sell only original products on Touch LCD Baba.
Q: What is the price of only touch screen glass, and how much do technicians charge?
The wholesale price for only touch screen glass is around Rs 25, and technicians easily charge around Rs 800-1000 to replace this glass for you. We hope you can understand why all the technicians suggest the glass replacement. It is a risk-free money-making procedure for them, and even if the display breaks during the separation process, they don't owe any responsibility. They will hand over the broken phone to you, and now you've to purchase the complete combo.
Nokia 4.2 Display Photos
This is a complete combo of the display and touchscreen glass of Nokia 4.2. As you can see in the photos, the display and touchscreen glass are combined and form a single unit.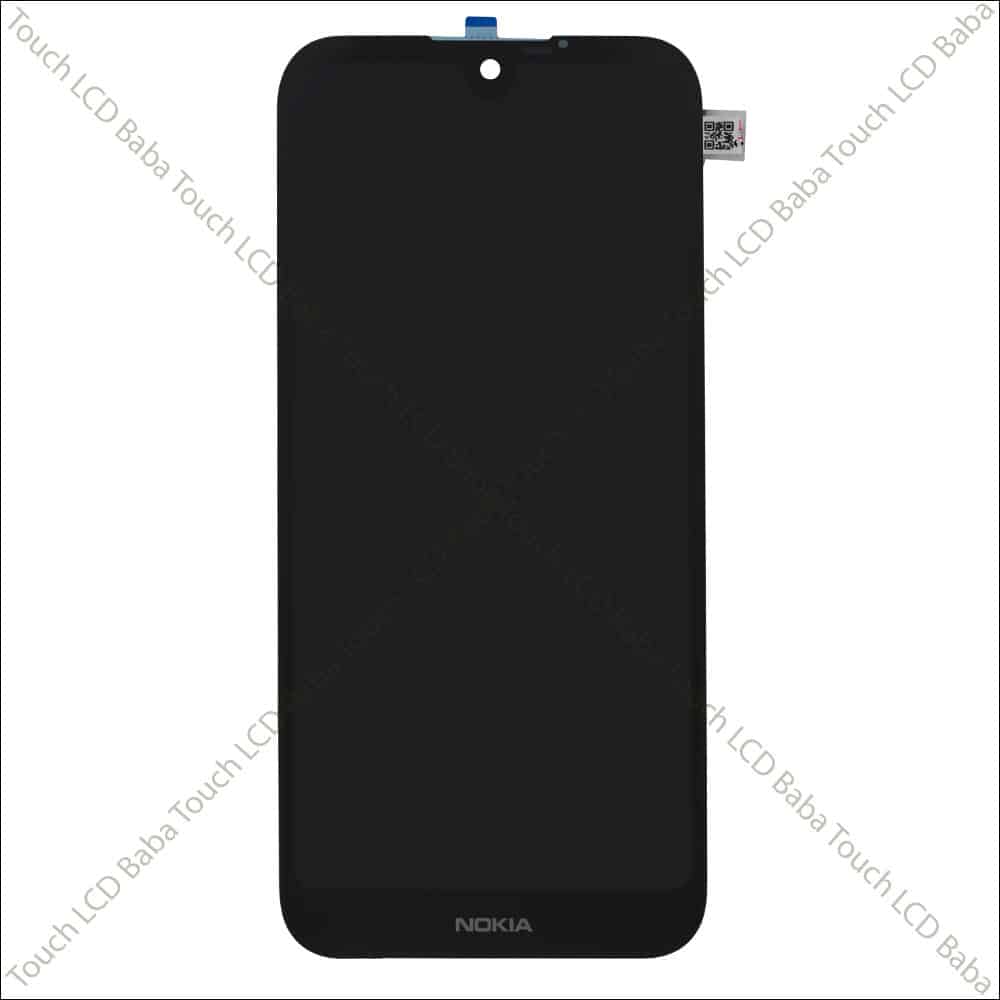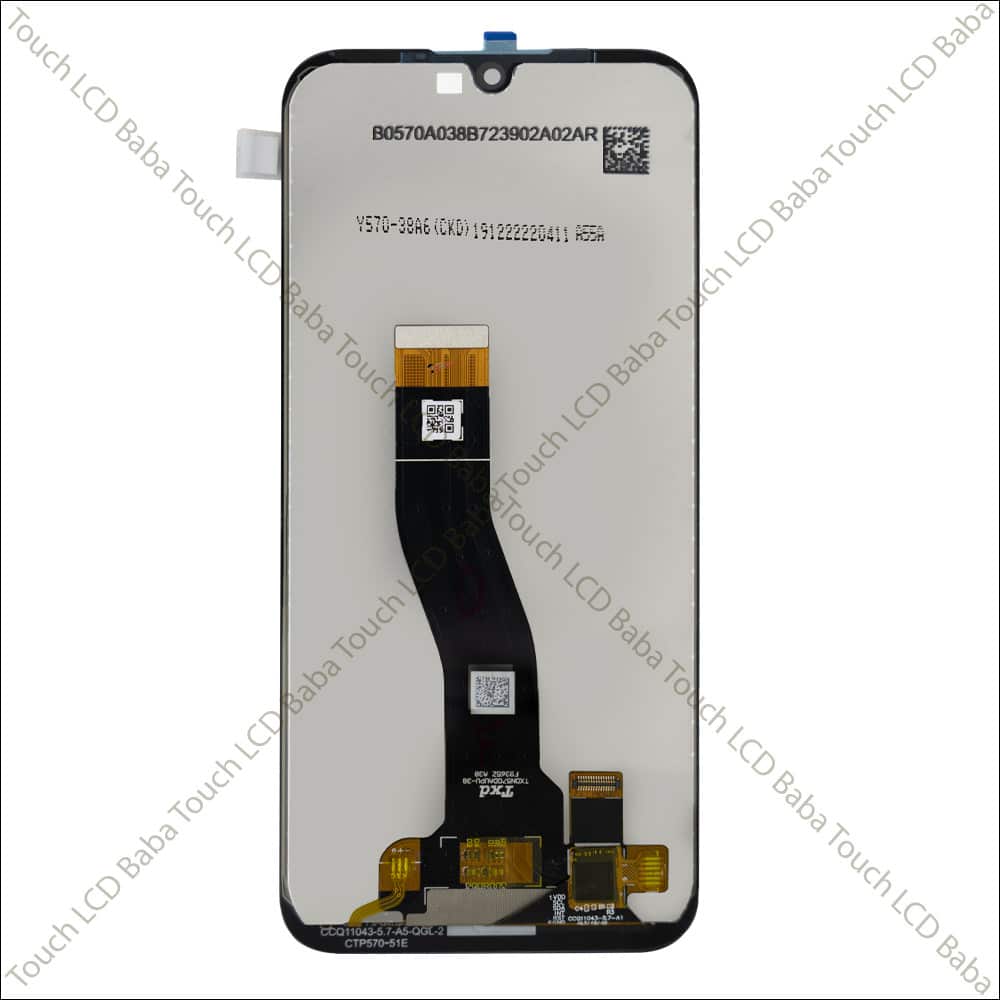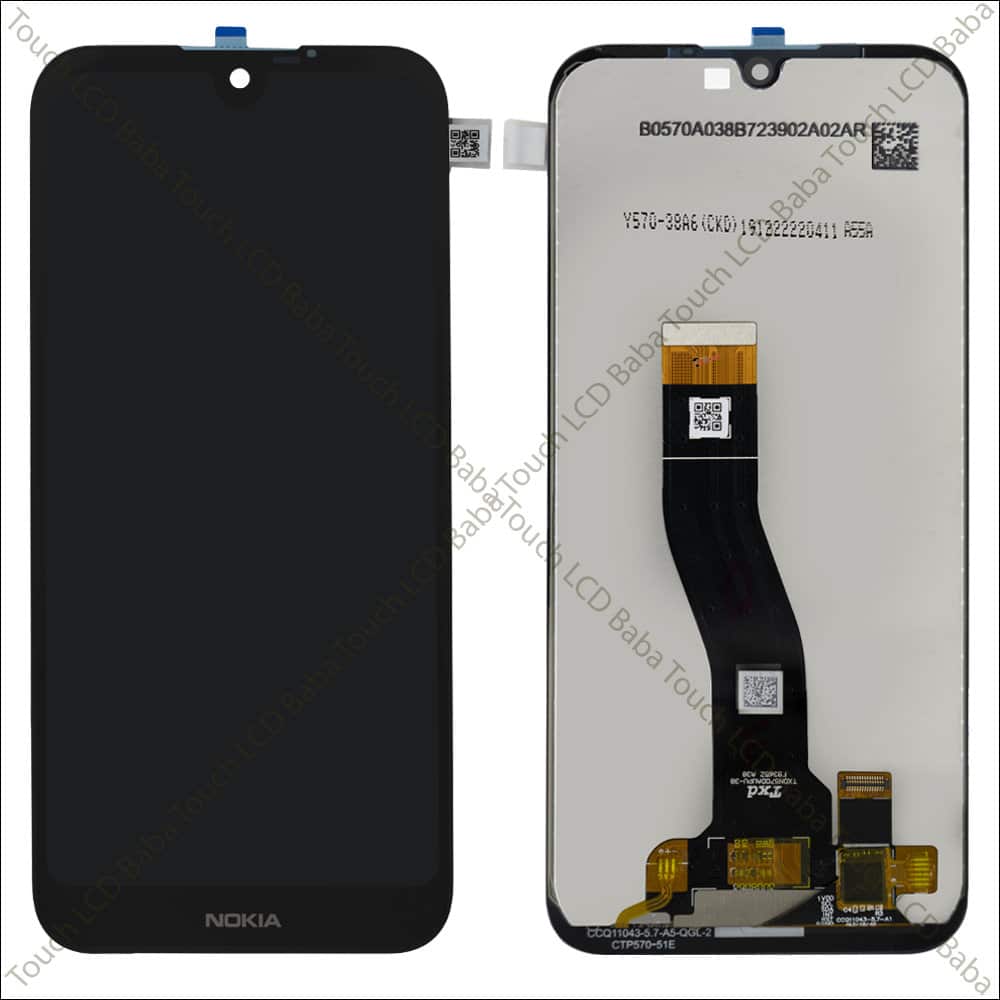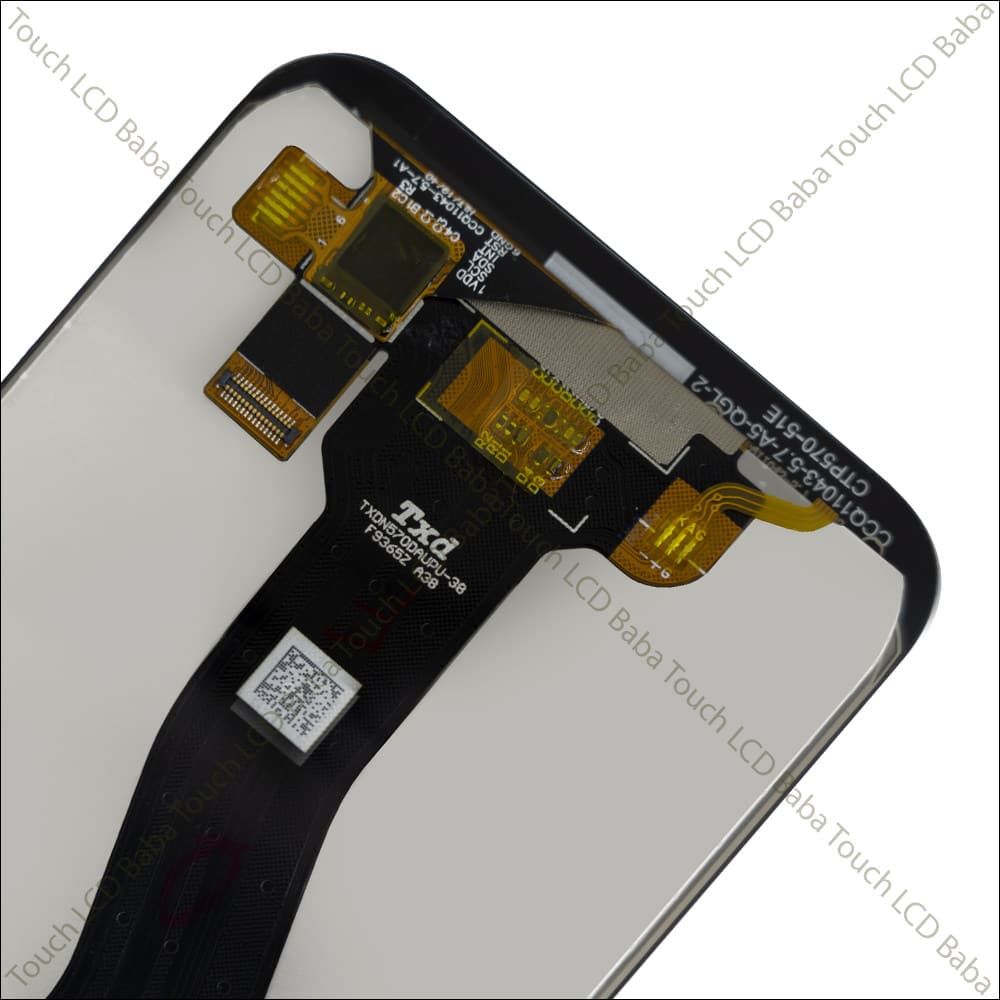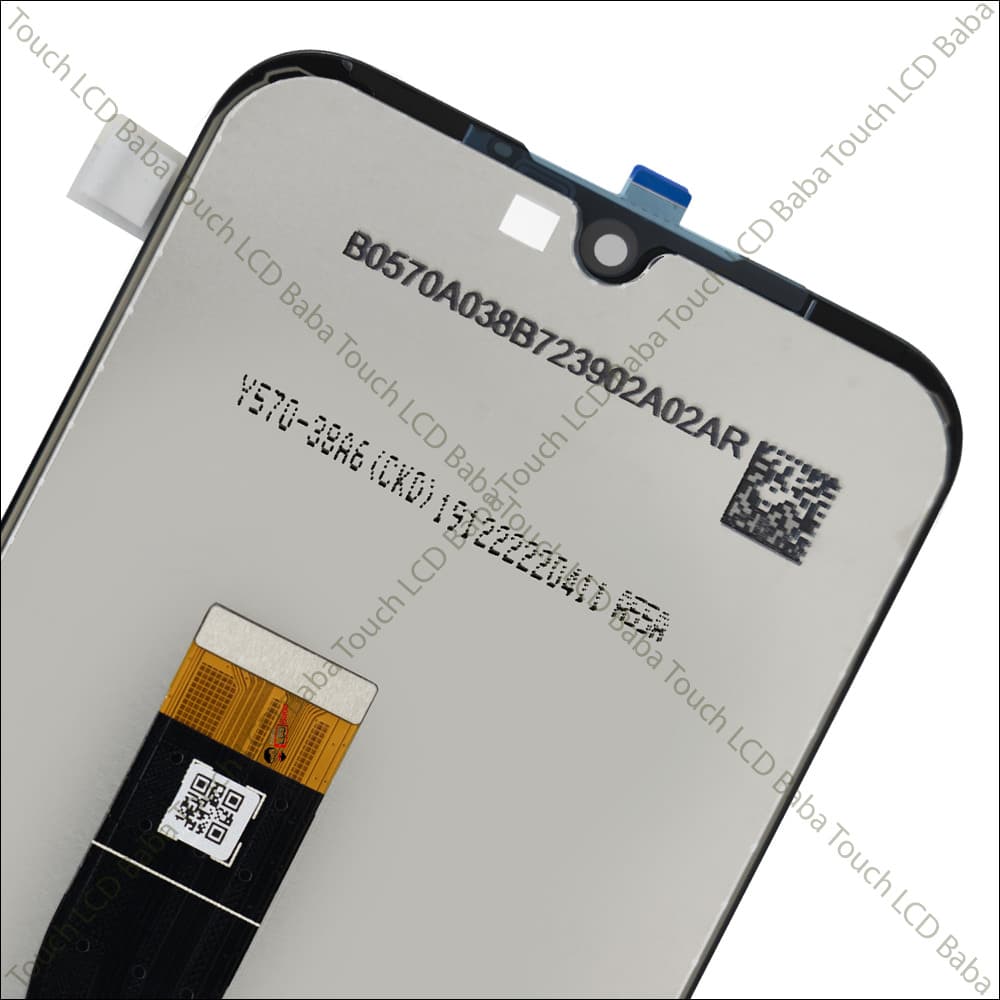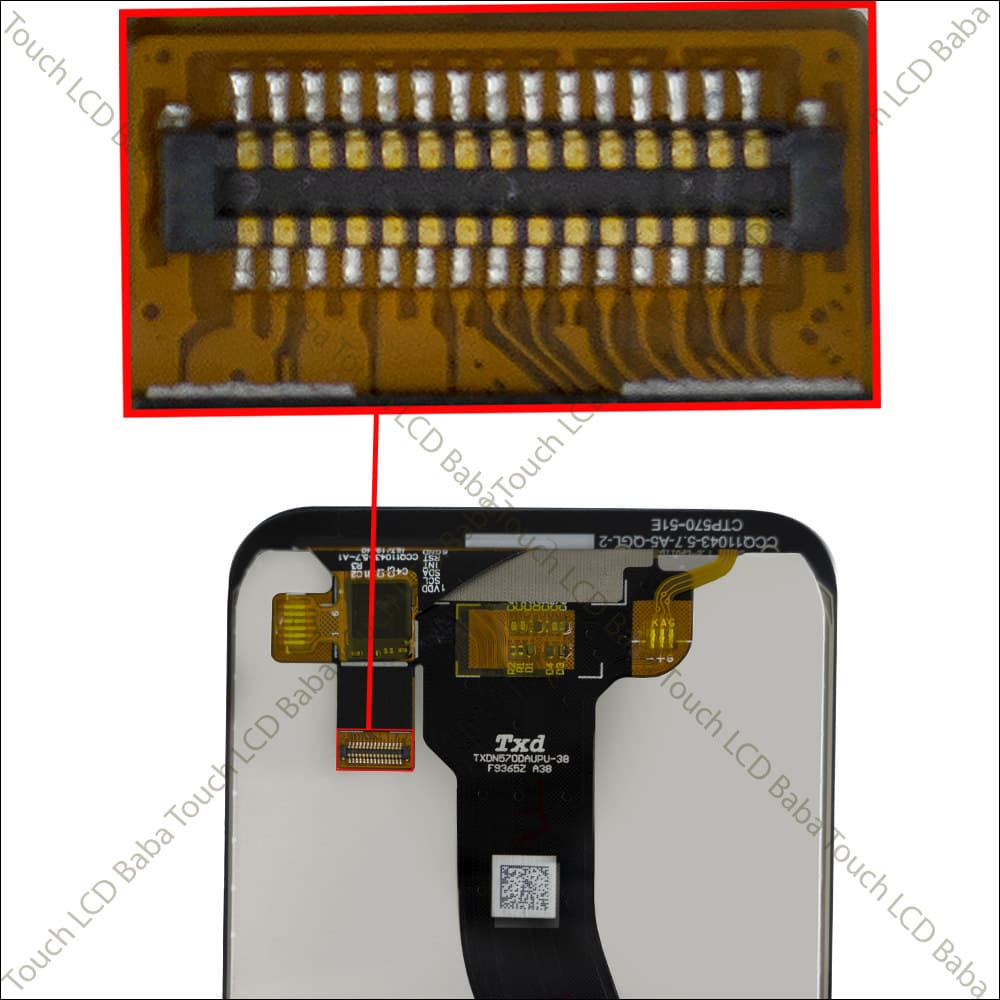 Shipping, Return and Refund Policy
All our products come with 30 days return, refund, and replacement guarantee. To return a product, It should be in the same condition we sent. You can't use or fix the new Nokia 4.2 displayif you want to return it. For complete details about Shipping, Returns and Warranty, please click here.