It is extremely saddening to see the display of your Nokia 2.1 break by accident, but unfortunately, a broken screen is a prevalent incident. A smartphone needs a display and touch screen glass in perfect condition to function properly, and both these parts are quite fragile. Each of us is very careful while handling the phones and apply all sorts of protective measures on the screens, but the damage is still inevitable.
Once this happens, you need to find the right solution to replace a cracked screen, and lots of fixes are available in the market. The most important aspect of screen replacement is purchasing the original parts to avoid any hassle in the long run. We, at touch LCD Baba, offer the original display replacements for reasonable prices. Our price is not the lowest, but we offer you original parts without any compromise.
Nokia 2.1 Display Specifications
| | |
| --- | --- |
| | This display is 100% original, tested and suitable for Nokia 2.1, model number TA-1086 DS. |
| | The Nokia 2.1 display size is 5.5 inches, the display type is IPS LCD and resolution is 720 x 1280 pixels. |
| | The main touch screen glass comes with Corning Gorilla Glass 3 protection. |
| | It is a complete unit of display and touch screen glass combined into one. |
| | You can use this product to overcome all the display and touch screen related issues. |
| | It offers 100% the same colors, quality and brightness as your original display. |
| | We test each display on the actual Nokia 2.1 motherboard for flawless working before dispatch. |
| | You can also test the display easily before installing it on your phone. |
| | We back our products with 30 days return, refund and replacement guarantee. |
| | The display is readily available in stock and turnaround time is very quick. |
| | You can order the product using Cash on Delivery or online payments. |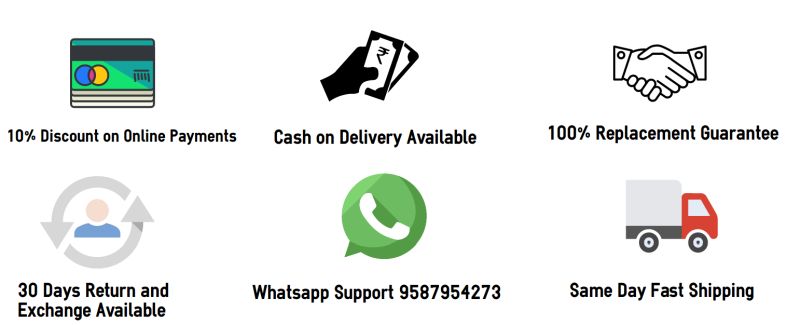 What is the Nokia 2.1 display combo?
These days all mobile phones come with a pasted display and touch screen module. It simply means that the touch screen is combined with the display using LOCA glue, and both parts form a single unit called Combo or Folder. Now when only the touch screen glass breaks, the customer thinks about replacing only glass to save some money. However, only glass replacement is just another step towards destroying the overall quality and experience of using a phone.
We always recommend replacing the complete Nokia 2.1 Combo because it's quick, easy, and very durable. The outcome of the Nokia 2.1 combo replacement is 100% perfect without any flaws. The quality of your phone stays up to the 100% mark, and thus you can enjoy the long term quality benefits of the original screen. It is worth mentioning that Nokia 2.1 display price depends on the actual screen quality, and an Original display will cost around Rs 2450. You can easily find cheaper duplicate screens for half price, but their quality is also 50% of the original. One rule applies to all online shopping; you get what you pay for. Don't expect marvelous results If you are just into buying cheap displays.
What cheap alternatives are available for replacing a broken display?
As soon as the Nokia 2.1 display breaks, lots of customers start looking for cheap alternatives and head for solutions that are very low in quality. Such solutions are very fragile and a customer needs to replace the display or touch screen glass repeatedly. These low-quality solutions are :
1. Replacing only the touch screen glass
The first option is replacing only the glass, and this is feasible when only the touch screen glass is broken, and the display is intact. The local technicians recommend this low-quality solution to gain more customers by offering the lowest prices. Here is why they recommend it: the technicians use a Rs 100 glass and easily charge around Rs 700-800 from the customer. This is how the glass replacement business works, and it is probably the worst solution to a broken screen issue.
Surely, the glass replacement is possible, but you will not get the same display quality as before. You'll see white spots, dead pixels, and yellow spots in the display. The overall appearance of the display becomes completely whacky because of the manual replacement process.
2. Buying a Local first copy
Another option is purchasing a duplicate display from the local market, which costs less, but the quality is around 40% of the original. So if you pay less money, the resultant product will be equally bad because you can't purchase the same quality product at a low price. The first copy screens cost less, and that's why these are not considered a long-term solution. These products are top-rated in the local market because customers do not have other options, so they purchase whatever is available with ease. That's why copy screens are so prevalent in this business.
Frequently Asked Questions
Q: How much does it cost to replace a broken Nokia 2.1 display in India?
The price of a 100% original Nokia 2.1 display replacement is around Rs 2500-2600. If you buy a first copy screen replacement, then the combo costs about Rs 1100-1300 in India. You may have to pay additional repairing charges on top of the display's price to a mechanic.
Q: How is it possible to test the new display without fitting it on the phone?
As a general customer, you surely don't have an idea of how the display replacement works. You just hand over the phone to a technician and you don't know what happens behind the scenes. Every time a technician installs a display on the phone, he verifies its working condition first and it is called testing the display in an open condition.
Any mobile phone display can be tested without fitting by connecting its flex cable with the motherboard. For example, if you want to test a Nokia 2.1 display, simply connect its flex cable with your phone's motherboard and turn on the device. You can see that the new display will boot up and you can actually use it. This is how the testing is possible in an open condition. You should use the display for a few minutes and when you are satisfied, now it's the right time to install the product.
Q: What if the new display does not work properly?
We make sure to test every single piece throughout before we ship it to you. We don't want to make a bad impression in the customer's eyes and pay utmost attention to testing the product. In our eyes, It is nearly impossible that our customer will get a non-working display but still, we offer a 30 days return, refund and replacement guarantee on our products.
If you encounter any issues while testing the product, please report to us and we'll certainly take the necessary steps to arrange a replacement or a return for you as per your desire. One thing we especially want to mention and that is, the 30 days return policy is valid only on unused products. Once you test a display and fit it on your phone, you can't return it anymore. If you face any problems while testing the display, you can certainly opt for a return or a replacement. We will do anything in our hands to make our clients happy.
Q: I bought a local display before but the quality was very poor. Is this different?
The quality of a mobile phone screen fully depends on its manufacturer. If you purchase an OEM product that comes directly from the factory that makes for Nokia, you'll get an original product. On this flip side, If you buy third-party made duplicate screens, then you'll get low quality. If you purchase a display for around Rs 1000-1100, you shouldn't expect much out of it.
Nokia 2.1 Dislay Photos
This is the actual folder of Nokia 2.1 and as you can see, the display and touch screen glass are combined and function as a single unit. The flex of the touch screen glass is directly connected to the display's flex and function as a single part. If you've any questions, please contact us at 9587954273.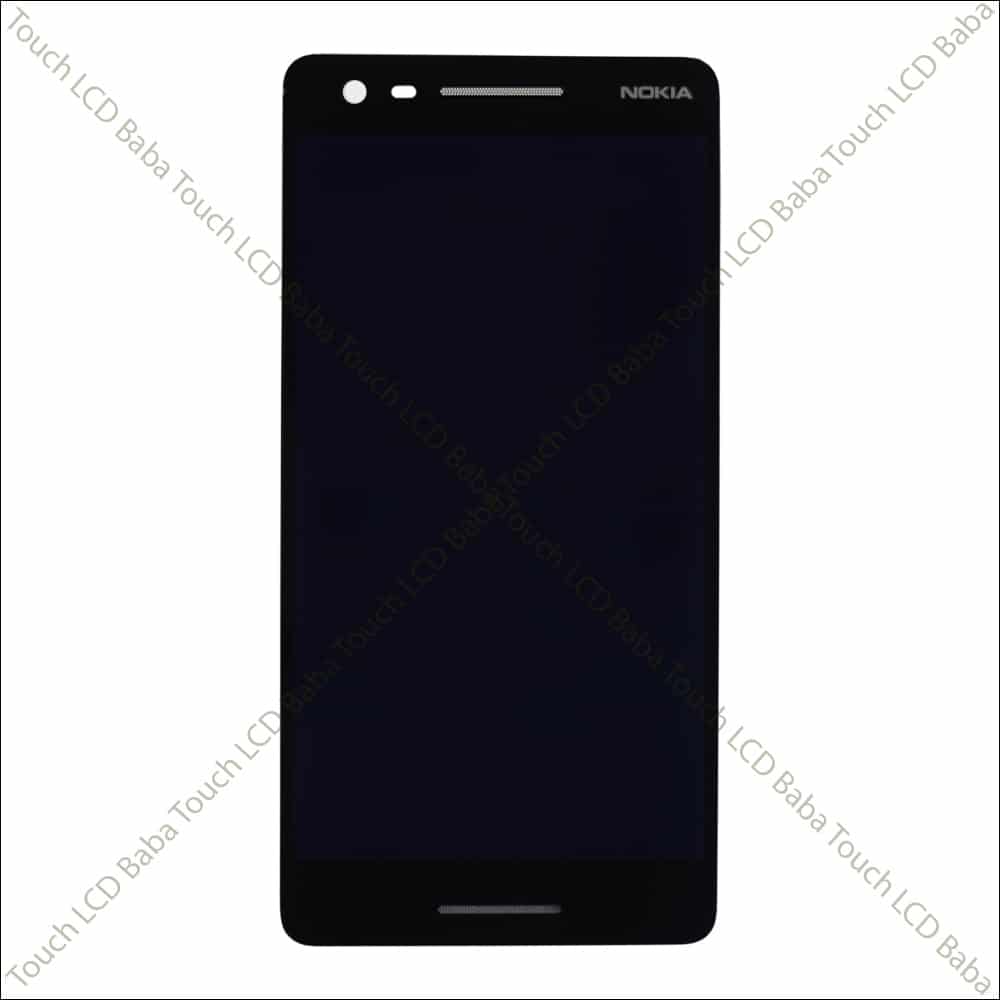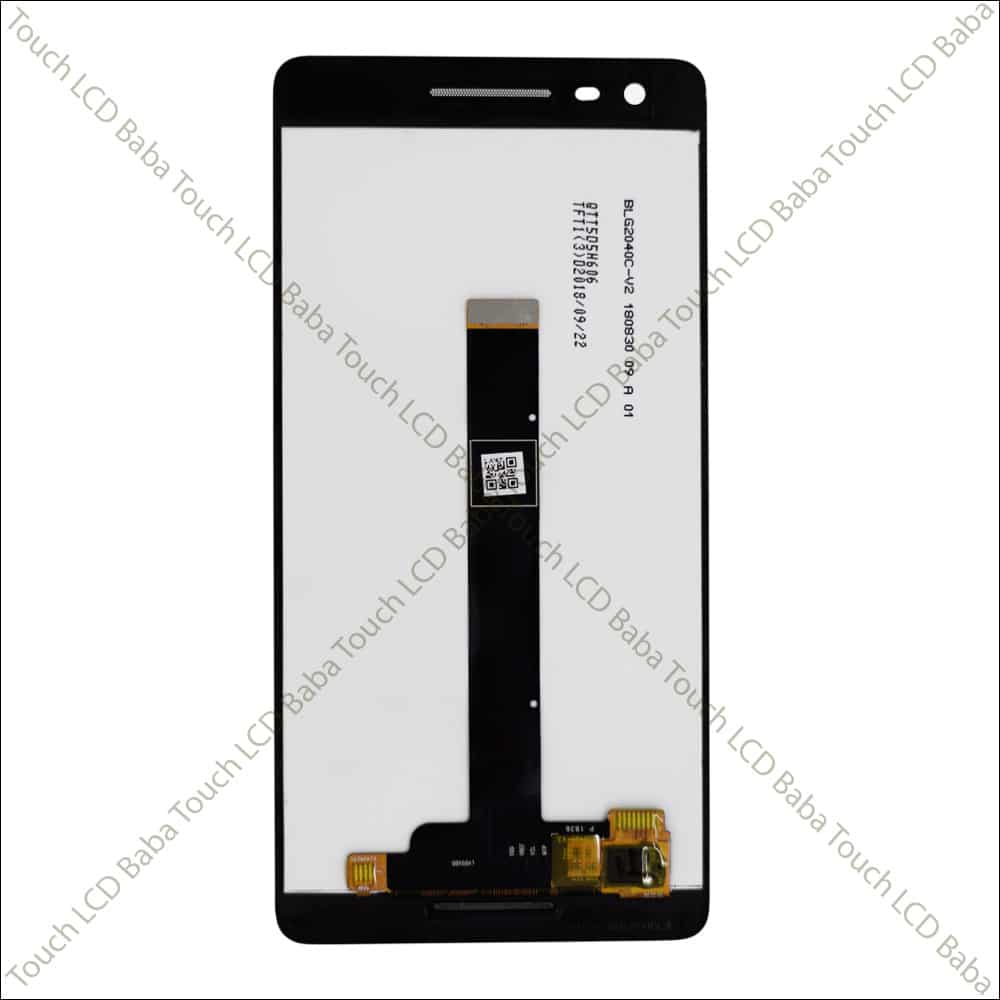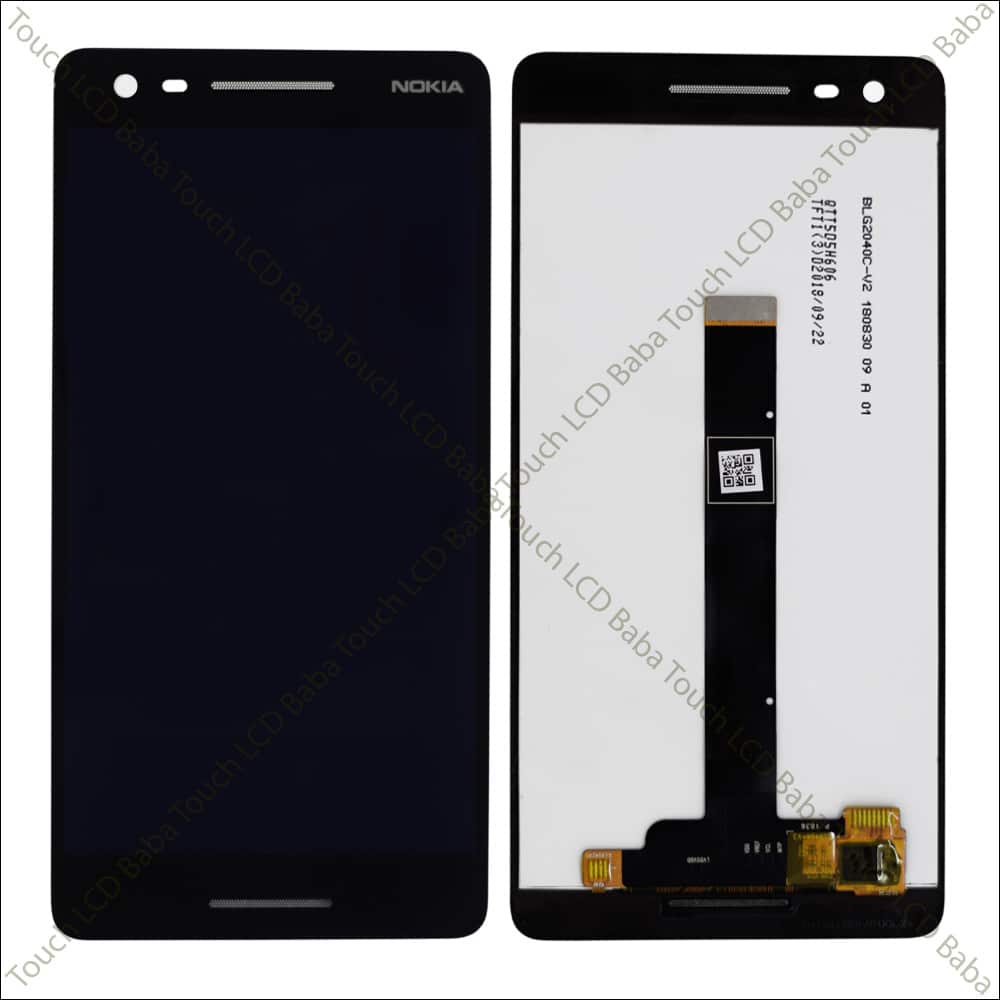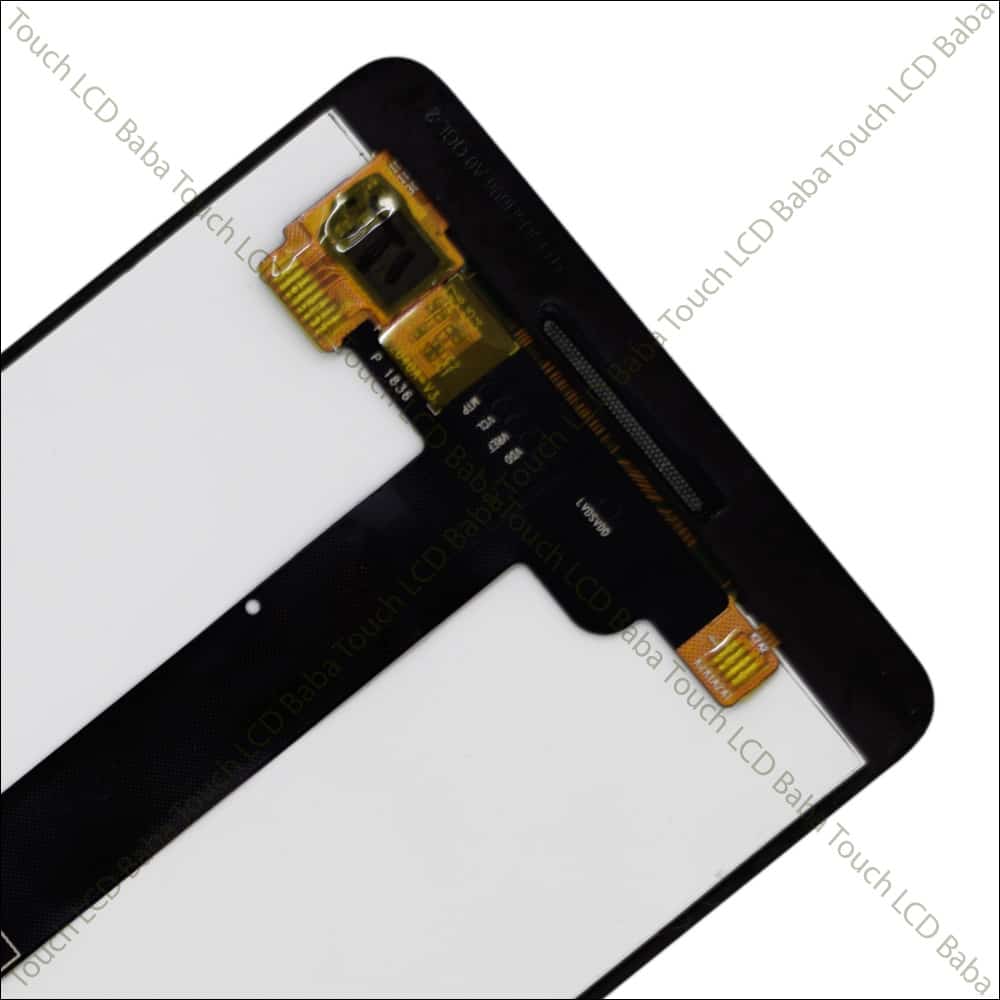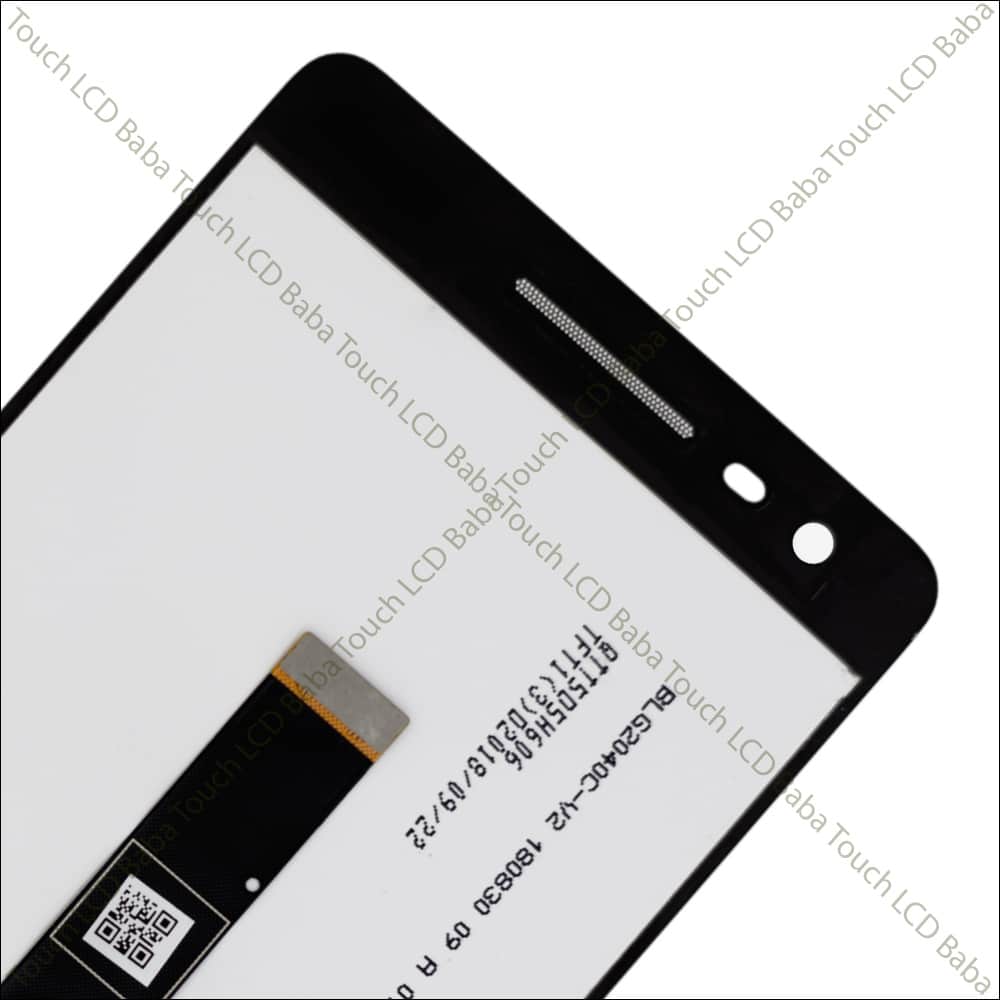 Shipping, Return and Refund Policy
All the products supplied by us come with 30 days return, refund, and replacement guarantee. To return a product, It should be in the same condition as we sent. You can't use or fix the items If you want to return. For complete details about Shipping, Returns and Warranty, please click here.