It is impossible to predict just when or how your Nokia 8.1 display screen could get damaged. Nevertheless, when it happens it is frustrating especially if you are afraid of not getting a 100% original display, the same as the one you got with the brand new phone. But all the same, you have to find a solution to solve your Nokia 8.1 display issue.
At Touch LCD Baba, we sell 100% original products that you can use to replace a broken display or touch screen glass. We source the display combo from the same factory who makes for the company so you can expect 100% original color reproduction, quality, and brightness as you authentic display. If you replace the broken display with the combo provided by us, we guarantee exactly the same experience as before.
What is the Nokia 8.1 display combo?
Nokia 8.1 display combo is designed to come to your aid once your phone's display gets damaged. The meaning of combo is a whole unit of display and touch screen combined into one. When you hear the word combo, you can clearly understand that you are getting the display and touch screen both in a single unit and you can easily resolve all the display related issues with this combo.
If you visit the official service center, they will also suggest replacing the combo because you can't get the same quality with alternative screen replacement methods like only glass replacement.
Original Combo Vs First Copy Combo
Every day, we talk with lots of customers and many of them are looking for low prices. Such customers usually try all the other options before searching for the display online. They have already visited the service center and the local market to know the screen replacement price.
If you are also struggling to choose the best option, we can help. The prices are really very high in the service center so that option might not be suitable for you. If you visit the local market, you can find the Nokia 8.1 display for a low price but you will not get the same quality as before. The shopkeepers in the local market are selling first copy duplicate screens for exaggerated prices.
We are fully aware that customers are not worried about paying the money but they are worried about getting a counterfeit display. The local market is filled up with first copies and that's why prices are cheap there. If you just love low prices and anything works for you, you can purchase the first copy there.
There is a huge difference in the display quality when you compare the first copy and the original one. The variation in quality is nearly 40% and the first copy display results in low brightness, dull colors, stiff working of touch screen and other similar problems. That's why we recommend buying the original display for long term durability and hassle-free experience.
What are the model numbers of Nokia 8.1?
Nokia 8.1 Phone is available all over the world but model numbers are dissimilar in different countries. So you might have a Nokia 8.1 phone and the model number can be different from what is listed on this page. The supported model numbers are :
TA-1099
TA-1113
TA-1115
TA-1131
TA-1119
TA-1121
TA-1128
Nokia 8.1 is Called as Nokia X7 in China.
If you recently emigrated from a foreign country to India and having a Nokia 8.1, we have the display replacement available for you. Please make sure that your phone's model number matches to one of the model numbers listed above. If you have any questions or confusion, please call us at 9587954273.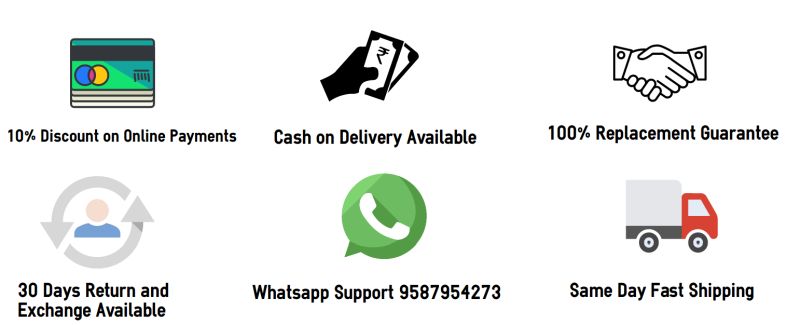 Nokia 8.1 Combo Specifications
| | |
| --- | --- |
| | This combo is 100% original, brand new and suitable for Nokia 8.1, model number TA-1121. |
| | Nokia 8.1 display size is 6.18″, display type is Full HD+ IPS LCD and display resolution is 1080 x 2280 pixels. |
| | It is a complete unit of display and touch screen pasted together. |
| | The Nokia 8.1 combo offers 100% original color reproduction, brightness and contrast. |
| | The touch screen glass is protected by NEG DINOREX technology. |
| | We make sure to test the part on Nokia 8.1 motherboard before we ship to the customer. |
| | We offer 30 days replacement, refund and return guarantee on our products. |
| | The parcels are insured during transit and any in-transit damage is our responsibility. |
| | You can order from anywhere in India and we'll send a parcel to you. |
| | The stock is readily available and shipping time is very fast. |
| | You can order the product using Cash on Delivery or Online Payment. |
Frequent Asked Questions
Customers always have questions in their minds before they finally decide to purchase a product. In this section, we will try in the best possible way to answer the questions asked by customers :
Q: How much does it cost to replace a broken Nokia 8.1 display in India?
The price of a 100% original Nokia 8 display replacement is around Rs 2800-3000. If you buy a first copy screen replacement, then the combo costs about Rs 1300-1500 in India.
Q: Does the Nokia 8.1 display come with a Gorilla Glass?
For your information, Nokia 8.1 phone was launched without the Gorilla Glass protection. The touch screen is protected by NEG DINOREX glass and our display also comes with the same protection. Nokia 8.1 phone never had the Gorilla Glass protection since its inception but it is having the said protection which is very similar to the Gorilla Glass.
Q: Can you deliver the display anywhere in India? 
Yes! It really doesn't matter from which state you belong to as we can deliver anywhere in India. You just need to place an online order and our customer support representative will call you for confirmation.
Q: Can I change only the front glass for my Nokia 8.1 phone?
Yes, it is possible to change only the glass but it is a workaround, not a solution. The new glass used to replace the broken one is always duplicate and sold for Rs 60 in wholesale markets.
Mechanics use this cheap quality glass to repair your phone and it is so fragile that It breaks again very easily. As our business motive is not selling duplicate parts, we don't sell or recommend glass replacement due to quality issues.
Q: Do you test the new display combo before dispatch?
We always ensure the quality of our products before they reach our customers. We use an actual Nokia 8.1 motherboard to test the screens before shipping them. Once the display is tested, there is no chance for it to be defective.
Still, if a customer faces any problem or defects with the screen, we have a 30 days return and replacement policy in place. If you are having any issue with the newly supplied display, please feel free to contact us and we'll do our best to resolve the issue.
Q: Is there any warranty for a broken screen? 
Accidents happen to phone at the least expected times and turn to be such bad headaches. They could fall severely or get knocked by something hard and eventually break. Sadly there is no way to prevent such unfortunate things.
Once the display gets damaged, it cannot be fixed under warranty because it only covers any defects that result from its manufacturing. No accidental damage is covered by warranty.
Q: Can I do the self replacement at home?
Apparently, many customers opt to do the replacement of the Nokia 8.1 display at home. This act is not advisable especially if you have less or no skills required to do the replacement.
Another reason is the device might develop other malfunctions and cost you more than you expected. That's why we suggest you visit a technician and pay him installation charges to fit the display on your phone.
Q: How can I test the Nokia 8.1 display before installation?
Testing the display not only saves you double work but also keeps you aware of the condition of the display so that you could return it to the seller earlier if it fails to work.
To test the display, simply connect it to your phone's motherboard in open condition. At this point, you don't need to assemble the phone completely but just test the display. When you are satisfied with the working condition of the product, you can get it fixed permanently.
Q: What If I receive a damaged display?
We know that displays are fragile and could get damaged in transit. We pack the products very carefully in hard plastic boxes and so far, there is no case of in-transit damage.
Still, you can record an unboxing video and if you find any damages inside the parcel, you can simply forward the video to us to claim the replacement. Any in-transit damage is our responsibility and customer will get a new display for free.
Q: What If I need to return the parcel?
We do accept returns provided you return it in original, unused condition. If you've pasted a display permanently in your phone and later you want to return it, that's simply beyond our return policy.
Q: Is the data contained in my phone safe while the phone is being serviced?
Yes, the data on your phone is totally safe. The data is stored in the motherboard and there is no connection between the display and the data. After display replacement, everything will stay the same as before.
Q: Is the Nokia 8.1 display combo durable?
The original screen is durable but it still depends on your ability to take care of it. Constant falls knocks against a hard place can damage it easily leaving you no other choice but to buy the complete combo once again.
Q: Should I paste the display using double tapes or Glue?
While the display is being installed there are two options when it comes to pasting. You can use 3M double-sided adhesive tape or glue to paste the display. We recommend using the glue as it is stronger than tapes.
Q: Who will install the display on my phone? 
We don't install the display on your phone and before you order, we suggest that you visit a technician and consult with him regarding installation. You can find lots of mechanics installing the display in the local market for like Rs 150-200.
Shipping, Return and Refund Policy
All the products supplied by us come with 30 days return, refund and replacement guarantee. To return a product, It should be in the exact same condition as we sent. You can't use or fix the items If you want to return. For complete details about Shipping and Returns, please click here.