If you need a 100% original display for Oppo A1k, you are on the right web page. The Oppo A1k is a popular phone and many customers bought this phone because it offered so many features for a reasonable price. If you also have this phone and broke the Oppo A1k display, you don't need to worry as we offer a 100% original display for this phone, which you can use to replace a broken display or touch screen glass.
The model number of Oppo A1k is CPH1923, so please make sure to match the model number before you place the order. It is always a good idea to double-check the model number to avoid any issues later because if you order the wrong model, you have to go through a return request and then buy the right model. That's why It is always sensible to check the model number/model name twice.
Oppo A1k Display Specifications
| | |
| --- | --- |
| | This display is 100% original, tested, and suitable for Oppo A1k, model number CPH1923. |
| | The Oppo A1k display size is 6.1 inches, the display type is IPS LCD and resolution is 720 x 1560 pixels. |
| | The main touch screen glass comes with Corning Gorilla Glass 3 protection. |
| | You can use this combo to replace a broken display and/or touch screen glass. |
| | We manually test each display for 100% flawless working before dispatch. |
| | The display offers 100% same colors, quality and brightness as you original display. |
| | We buy our stock from the OEM manufacturers who make these screens for the company. |
| | We back our products with a 30 days return, refund and replacement guarantee. |
| | You can also test the display before installing it permanently on your phone. |
| | The display is readily available in stock and shipping time is very fast. |
| | We offer Cash on Delivery and Online Payments. |
What is the meaning of Oppo A1k Display Combo?
The combo's simple meaning is a complete unit of display and touch screen glass combined into one. It means that if you drop the phone and break only the touch screen glass, you can't separate them for individual replacement. Whenever you drop the phone and break the display or the touch screen glass, you'll need to replace the complete display combo/folder consisting of the display and touch screen glass.
What about only glass replacement and first copy duplicate screens?
Many customers don't want to spend money on purchasing original screens because either they need cheap products or their pocket doesn't allow them to do so. For this reason, you'll find several workarounds in the market for a low price, and glass replacement is one of them, and replica screens are another such solution.
A) The Glass Replacement
Many customers don't have a fully broken display, but only the touch screen glass is scratched. In such cases, customers often say that they want to replace only the glass and reuse the same display. So this process is called glass replacement, and it is the most thriving job in the local market. If you go to the local market, almost all technicians are doing this because it makes them money.
The price of only glass is around Rs 100-120, and they can easily charge Rs 500-600 from you. The glass used for replacement is a duplicate one and never lasts long. You'll also face touch screen issues and other problems you never had with the original touch screen glass. The display will often break during the glass replacement, and then you must purchase the complete combo. After replacing only the glass, the display's quality will also reduce to 50-60%, and you'll face problems with brightness, colors, and contrast. All in all, the glass replacement is a very low-quality solution to the problem.
B) Purchasing First Copy Duplicate Screens.
If the glass replacement fails, you'll find another option in the market, and that is duplicate screens of Oppo A1k. These screens are often called OG, first copy, 99% quality, and other similar names. These are essentially duplicate screens that offer 50% quality of the original display, and that's why the price is half. If you purchase a duplicate display of Oppo A1k, even the full brightness will not be satisfying. The common problems with copy display are low-quality touch screen glass, poor brightness, stiff working of touch screen, and dull colors. Such duplicate screens break very easily, and you've to replace them again and again.
Frequently Asked Questions
Q: How much does it cost to replace a broken Oppo A1k display in India?
The price of a 100% original Oppo A1k display replacement is around Rs 2200-2300. If you buy a first copy screen replacement, then the combo costs about Rs 1100-1200 in India. The installation charges are not included in the display's price.
Q: How can I test the display before installing it?
It is effortless to test the display, and you should always test a screen before installing it permanently. This is because mobile phone parts always come with a testing guarantee only, and if you paste a display on your phone without testing it, you can't return it later. Therefore always take a trial and install the display only after 100% satisfaction.
To test the display, please connect the new display's flex cable to your phone's motherboard and turn on the phone. At this point, you should keep the display in an open condition without installing or pasting it on your phone. This way, you can test the display and verify if it is working or not.
Q: What if the new display doesn't work on my phone?
If you have ordered the display for the right model, there is practically no chance that a display supplied by us will not work. We take pride in testing each display one by one, and that's why our screens are not defective. If we send you a display, It means we have tested it beforehand.
Still, we take customer complaints very seriously, and we'll be more than happy to see the problem. You can always share a video of the problem with us on our WhatsApp support number 9587954273, and we'll be more than happy to provide you a replacement or a refund as per your desire.
Q: The price in the local market is Rs 1200. Why is your price high?
Please note that original screens are not available in the local markets because customers want low prices. These screens are the copy ones, and while these screens work, the quality is not the same as you get with a new phone. These screens come from 3rd party manufacturers who make duplicate screens so that people looking for low prices can buy them. The original screen costs much more, but the quality is exactly like a brand new phone. So if you pay less money, the display quality will be horrible also.
Q: Why do other websites offer such low prices?
The price of the Oppo A1k display depends on the quality you purchase. So the first copy screens are cheaper in online and offline markets while the original screens are costly. You'll not find many sellers selling authentic products because customers are looking for low prices.
Many websites understand the customer's mind, and they know that if they offer low prices, they will get more customers. But once you buy the display and install it on your phone, you'll run into so many issues. Such screens break very easily, and that's why we don't want to sell them because that results in unhappy customers. We know all the sources of cheap replica parts, but we are not into that kind of business.
Q: How can I check the original display myself?
Many customers want to know the secrets of scrutinizing an original display themselves, but if you are a newbie having no knowledge of the parts, you can't do it. The simplest way of doing this is by actually testing the display before installation. The original display will offer the same quality as before, while the copy display will offer very low brightness and dull colors. The original display glass will be Gorilla Glass 3, while the copy display will have a very slim and fragile glass. So always turn on the display and test it to see the differences yourself.
Oppo A1k Display Photos
These images show the actual Oppo A1k display you get after your order. This is a complete combo consisting of a display and touch screen digitizer glass. You can buy this Oppo A1K Combo and easily replace it yourself or with a mechanic's help.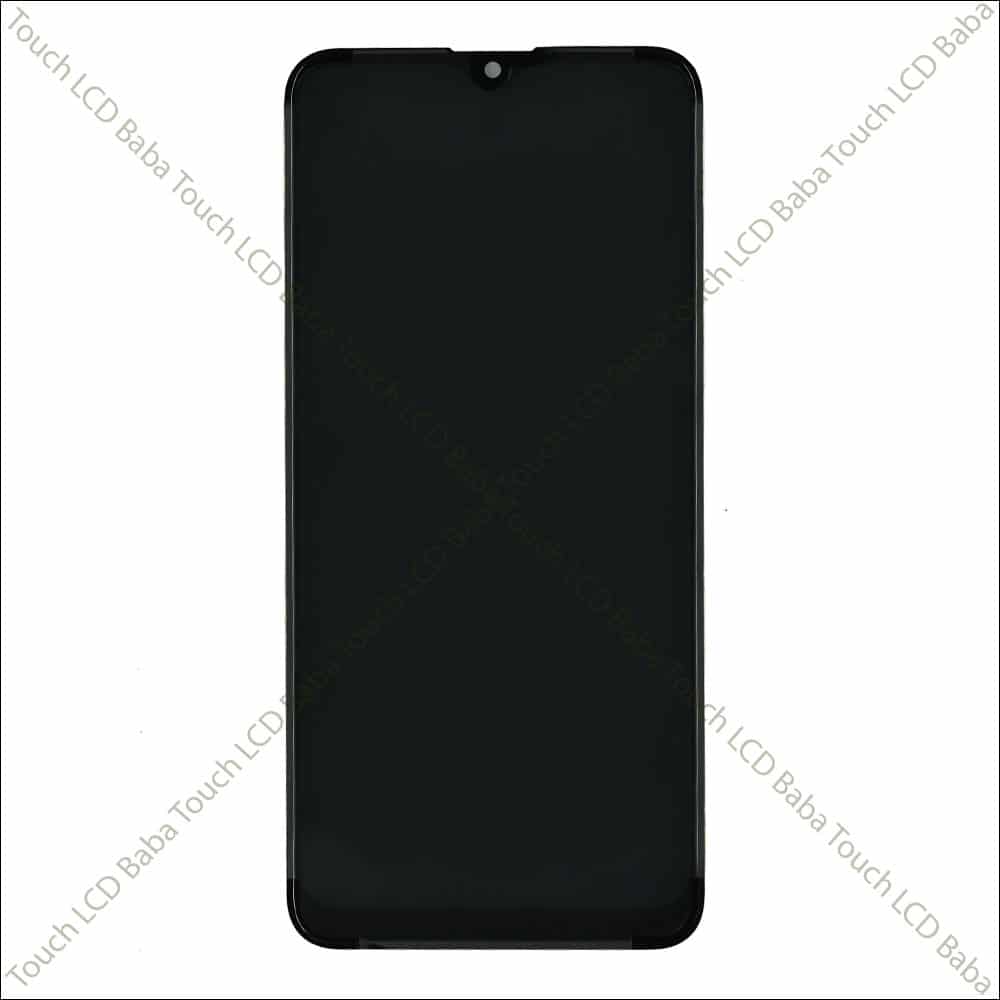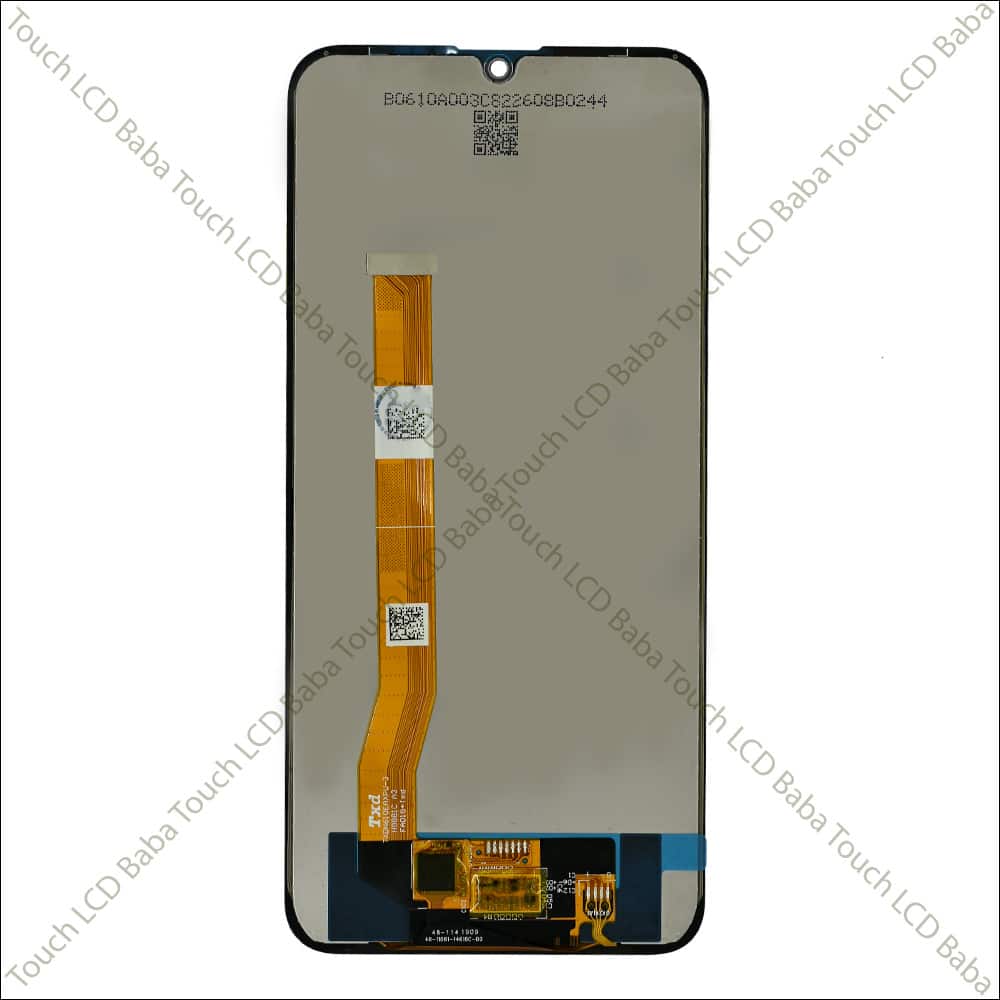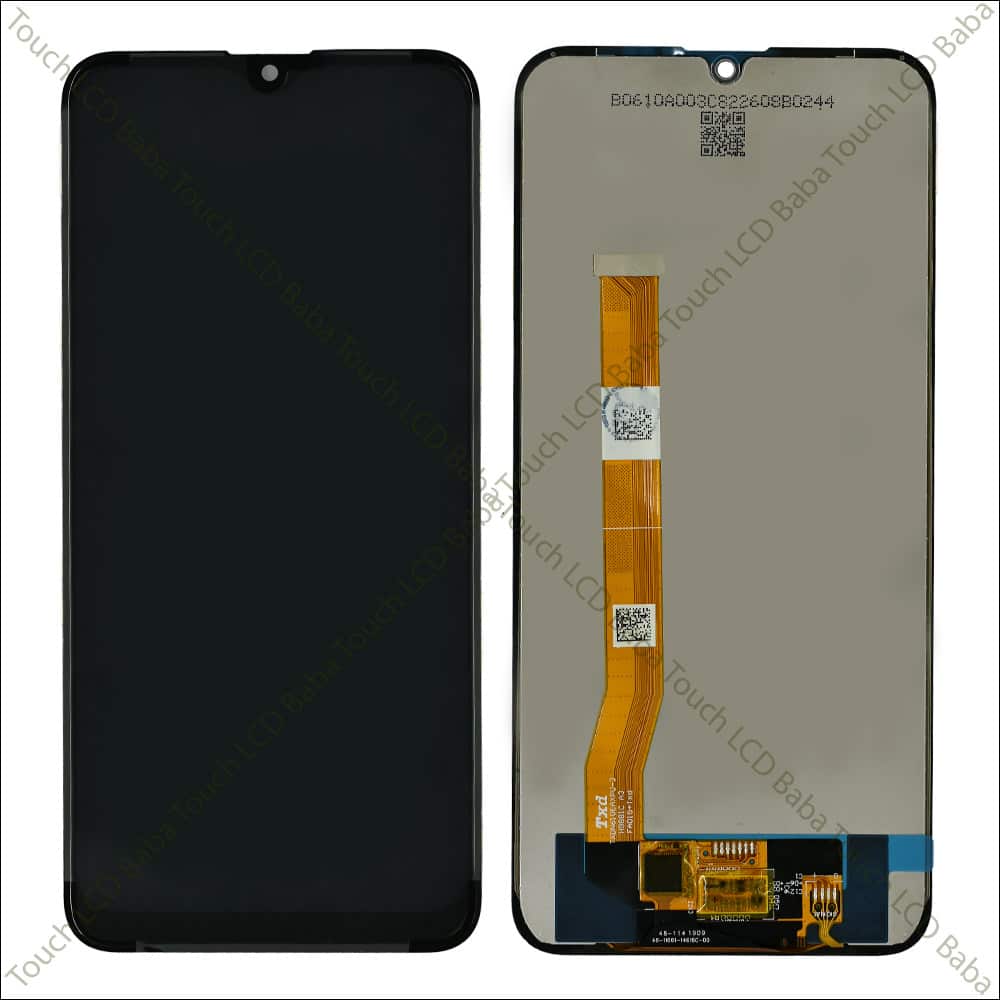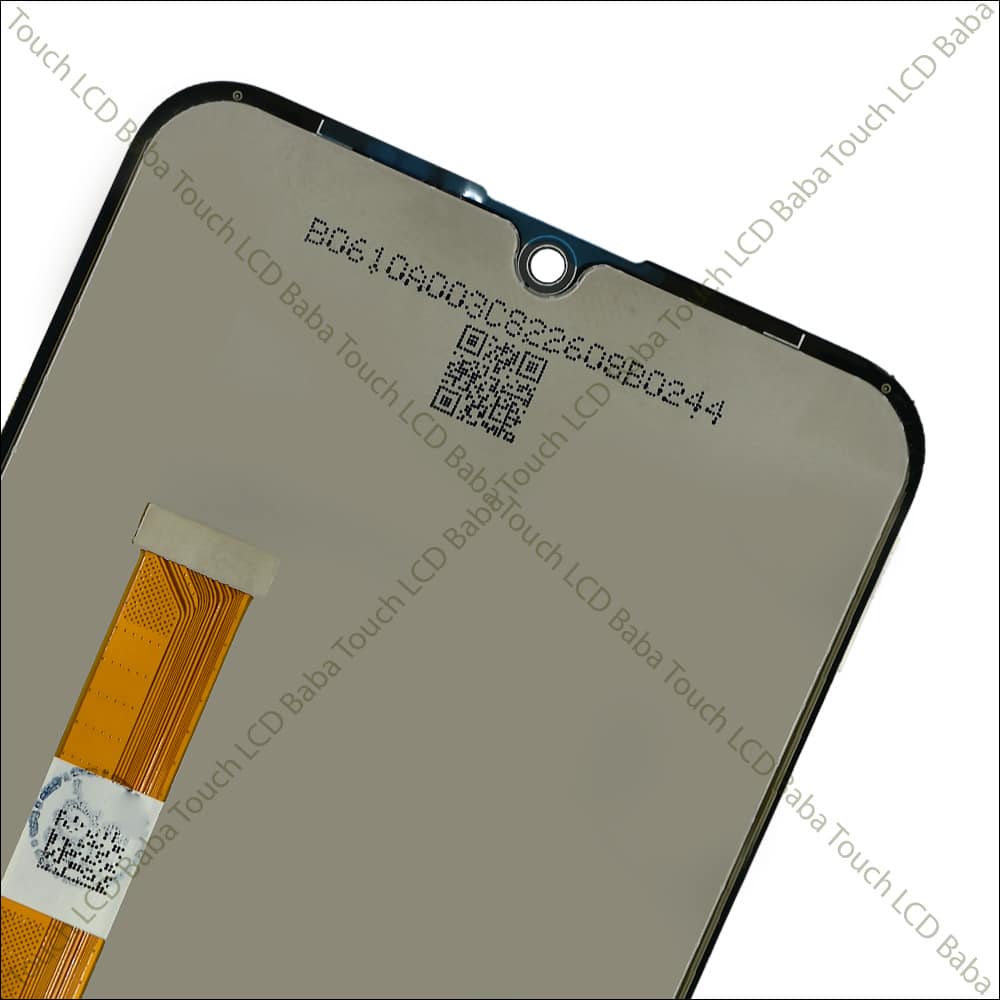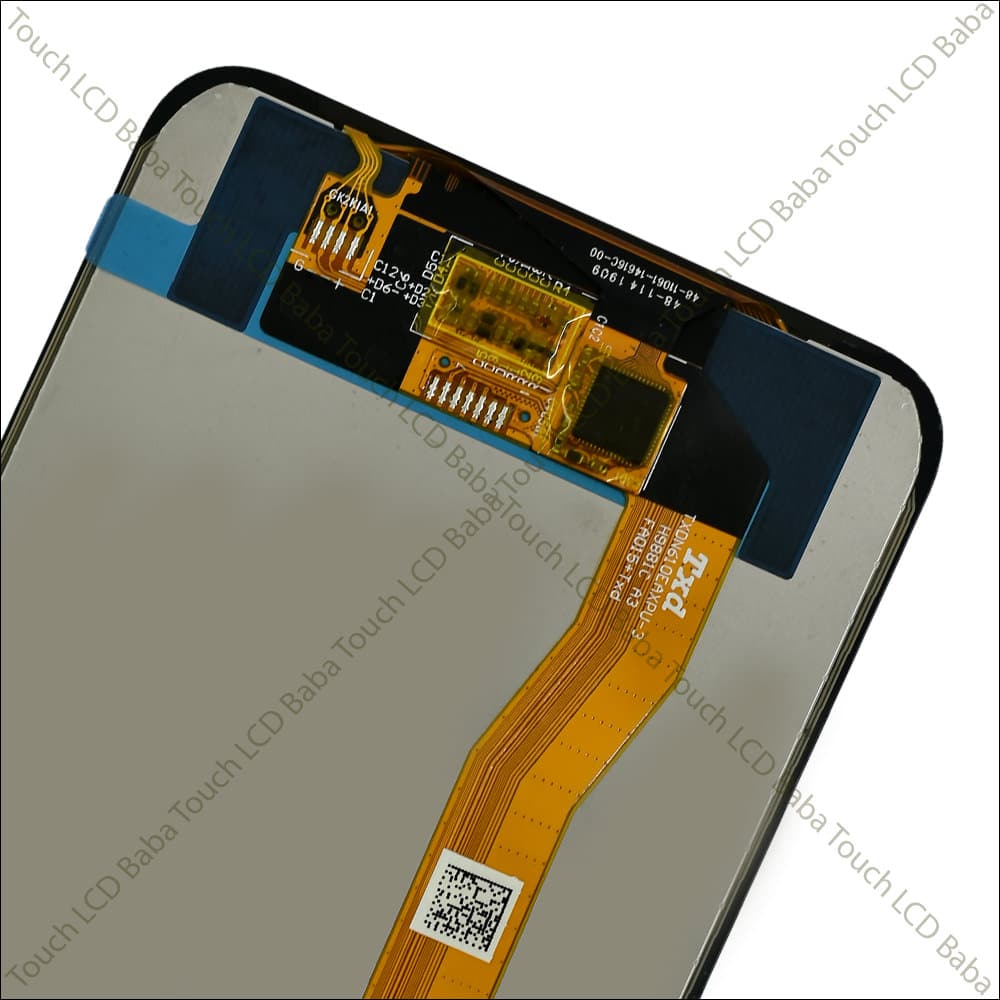 Shipping, Return and Refund Policy
All the products supplied by us come with 30 days return, refund, and replacement guarantee. To return a product, It should be in the same condition as we sent. You can't use or fix the new Oppo A1k display if you want to return it. For complete details about Shipping, Returns and Warranty, please click here.