Mobile phone screens are the need of the hour, and if you want to purchase a display replacement for Poco C31, we have it available here. Mobile phones are essential for us, and if the display or touch screen glass breaks on one unlucky day, you must replace it as soon as possible to continue using the phone. Replacing the display is easy, and you can find a new display for your phone almost anywhere, but have you ever thought about the quality of the display you purchase?
Before you spend money, first and foremost, you should decide about the quality you want to purchase. You should decide if you want to purchase the original display replacement or if you're happy with a duplicate one. We at Touch LCD Baba deal only in original display replacements for Poco C31. We'll discuss all the aspects of the screen replacement on this page, and you'll have a clear understanding of how this all works.
Poco C31 Display Specifications
| | |
| --- | --- |
| | This display combo is 100% original, tested, brand new, and suitable for Poco C31, model MZB0A0KIN. |
| | The Poco C3 display size is 6.43″, the display type is IPS Display, and the display resolution is 720 x 1600 pixels. |
| | You get a complete display unit consists of IPS LCD and touch screen digitizer glass. |
| | This combo helps you resolve all the display and touch screen glass related issues. |
| | The top layer of touch screen glass comes with Panda Glass protection. |
| | We buy our stock from the OEM manufacturer to ensure you get a 100% original display. |
| | We always test and verify each display one-by-one to ensure its working condition. |
| | You can also test the new display easily before you permanently install it on your phone. |
| | We back our products with a 30 days return, refund, and replacement guarantee. |
| | The Poco C31 display combo is available in stock and the turnaround time is very fast. |
| | You can order the product using the Cash on Delivery or Online Payments (additional 10% discount). |
What is the use of a Poco C31 display combo?
A Poco C31 display combo helps you overcome all the display and touch screen glass-related issues. If you wonder what a display combo is, it is a unit of inner display and outer touch screen glass. Whenever the display or touch screen glass breaks, you can easily resolve the problem by replacing the combo.
Please note that original combos are costly, while duplicate (or first copy) screen replacements are cheap. If you purchase a counterfeit product, you can't expect the same colors, quality, and brightness as the original. The price difference between the original and duplicate display equals the quality difference between both products. We believe that 99% of screen replacements available in the local market are duplicate ones.
Is purchasing the original Poco C31 display essential?
It is not essential to purchase the original display because you repair your phone using duplicate products. Purchasing original or copy displays is an individual customer's preference. Here are the main differences between both products :
A copy display breaks again very easily while the original one lasts long.
You'll get 50% of colors and brightness levels compared to an original display.
A copy display feels very different because of its low-quality characteristics.
The touch screen doesn't work correctly, and mistyping issues are common with duplicate touch screens. Such issues never appear with the original touch screen glass.
You can't see much on the duplicate display in direct sunlight because its brightness is very low, and such problems never appear with original screens.
The decision to purchase a duplicate or an original product depends on many factors. We've provided this information so that you don't get deceived in the market. The local markets are full of duping vendors who sell counterfeit products and market them as the original. Many customers have faced this problem after installing the display, and they can't do anything.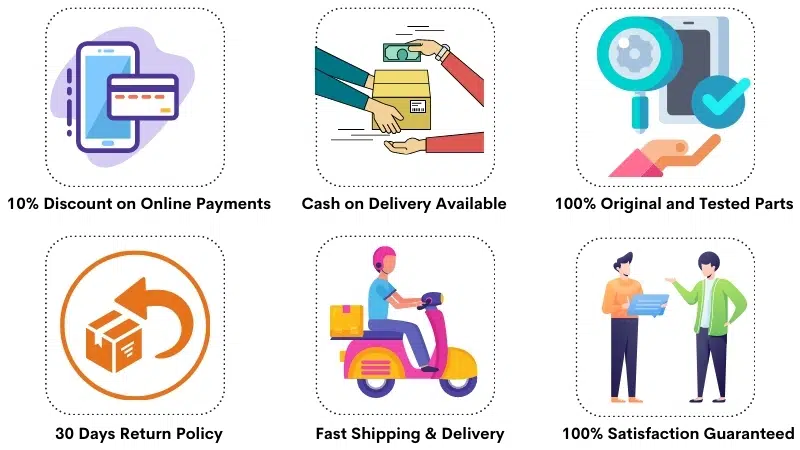 Frequently Asked Questions
Q: How much does it cost to replace a broken Poco C31 display in India?
The price of a 100% original Poco C31 display replacement is around Rs 2800-3000. If you buy a first copy screen replacement, the combo costs about Rs 1400-1600 in India, but you will not get the same original quality.
Q: How can I identify the original display myself?
Many customers want to identify the original display themselves, which is practically impossible. For us, it is possible to identify the original and a duplicate display (even without testing it) because we know about the manufacturers who make original screens. The best way to identify the original and copy display for an average customer would be to test the display in real-time.
Before installing the new Poco C31 display replacement, you should test its colors, brightness, and other vital aspects. If you try it, you can easily identify the duplicate display because the brightness will be very poor, the colors won't be accurate, and the touch screen glass won't work perfectly. We are sorry if you were looking for some shortcuts to identify the original display because that's not as easy as one may think.
Q: My display is fine. Tell me how to replace only the glass?
When you replace only the glass, you override the set standards of display replacement. According to the set norms, if a display or touch screen glass breaks, you should replace the complete combo for maximum quality and durability. To save costs, in the local market, you can find many vendors replacing only the touch screen glass to make money for themselves.
If you opt for glass replacement, a technician will take off the original glass and replace it with a duplicate glass which costs Rs 50. To replace that glass, they will charge you around Rs 500-700, and that's a 10x profit on investment. That's why glass replacement has become so popular, but such repaired screens never last long and soon break. You can go to local market technicians to replace the glass.
Q: Why is the only glass replacement bad?
The glass replacement is considered a temporary solution because it uses counterfeit spare parts (a duplicate touch screen glass in this case). These problems are very prevalent with glass replacement :
The display quality won't stay the same after glass replacement.
You'll see dust spots, white spots, and other anomalies inside the display.
Your phone will feel like a second-hand device once you install a duplicate / glass-replaced display unit.
A copy glass breaks very easily, and you need to replace it repeatedly.
Q: Do you also provide services to install the display?
We don't provide display installation service as that's quite easy, and you can get this done almost anywhere. Some customers think installing the display is a big problem, but it isn't. Installing the Poco C31 display is a basic undertaking, and an average technician can do that easily. The normal installation charges are Rs 150-200, and installation hardly takes 20-25 minutes.
Q: I want the best price deal. Can you offer that?
Customers who ask for the best price are looking for the cheapest deals, and honestly, such deals are possible only with duplicate products. We offer a 100% original display on our website, and we try to provide it for a reasonable price, but that won't be the best price. You can get lower-quality duplicate products for abysmal prices because the price directly reflects the quality of the product.
Q: How can I test the Poco C31 display before installation?
It is important to test a display before installation, and everyone should do that. Testing a display before installation helps you isolate any issues with the product. We test the display on our end and ensure it is free from all defects; we believe that customers should do the final testing. To test the new display without installing it, please follow these steps :
Dismantle the back panel of your phone and open all the necessary screws to access the motherboard.
Eject the old display's flex cable from the motherboard and connect the new display's flex in the right direction.
Turn on the phone, and you should be able to see graphics on the new display.
Test the display for a few minutes like you regularly use your phone.
Once you've completed testing the display and are satisfied with its performance, you can go for the final installation of the product. If you face any issues while testing the display, it is easy to return/replace the product.
Q: Can I return Poco C31 display after using/pasting it?
As you can't return anything used after purchasing it from the market, the same goes for mobile phone screen replacements. You can't return a used product because we supplied it to you in brand new condition. If you return a used product, even in working condition, we can't sell it to another customer because everyone wants fresh unused products. Therefore, you can never return a display after pasting it on your phone, and that's against our terms of service.
Poco C31 Display Photos
The product you see here is the complete display unit of Poco C31, consisting of the inner display and top layer of touch screen digitizer glass. If you've any further questions, please contact us at 9587954273.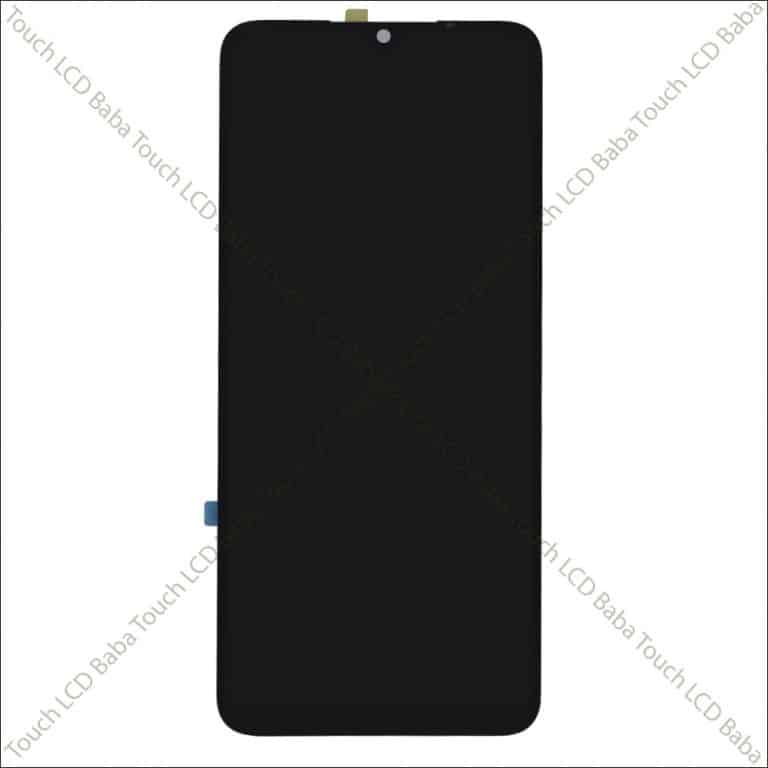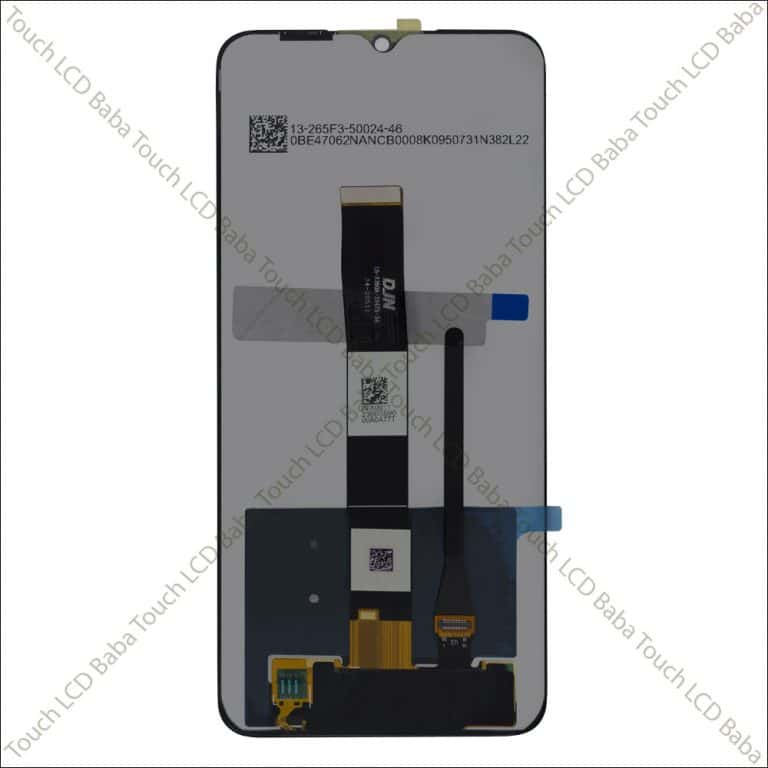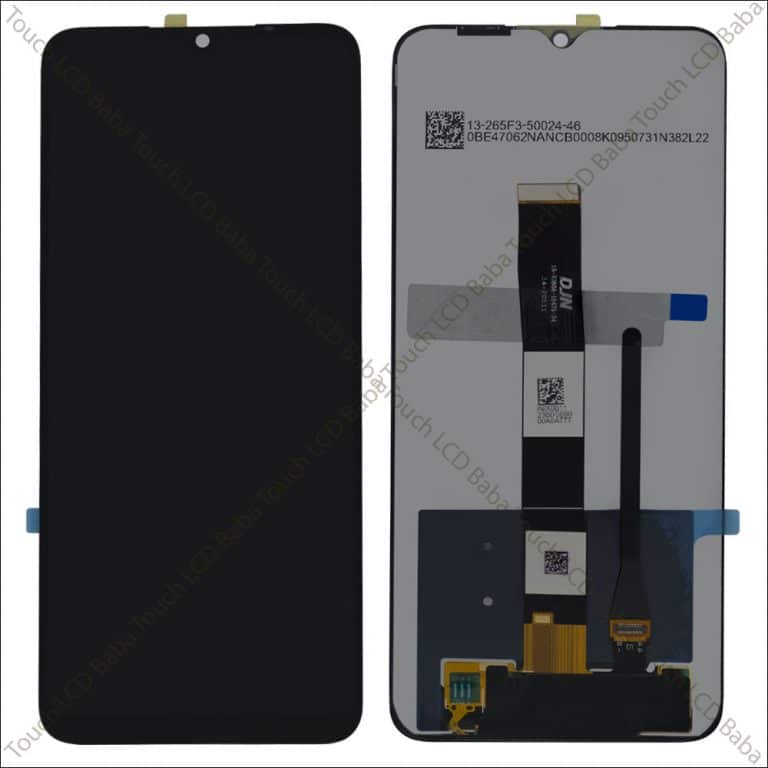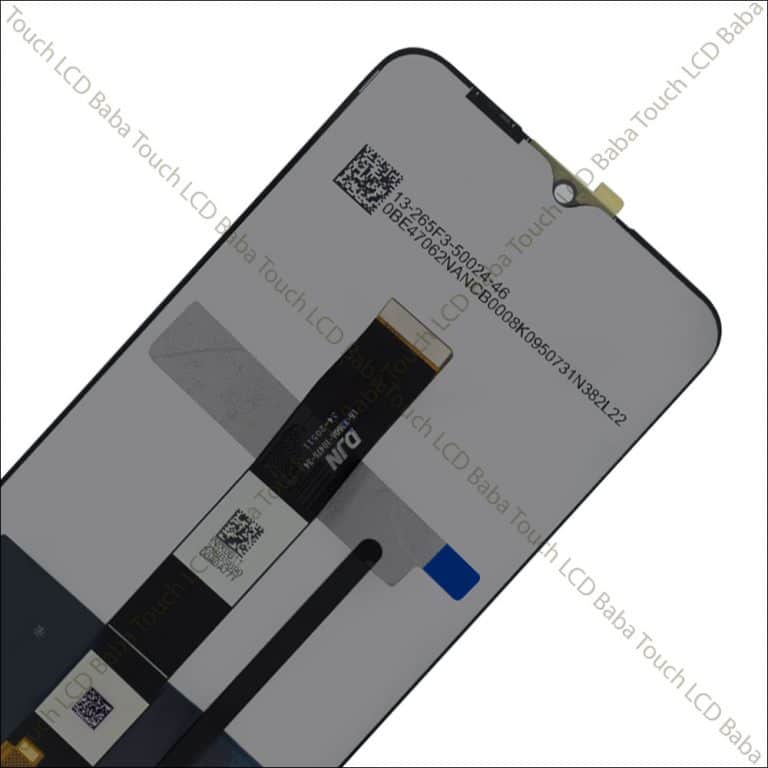 Shipping, Return and Refund Policy
All the products supplied by us come with 30 days return, refund, and replacement guarantee. To return a product, It should be in the same condition as we sent. You can't use or fix the Poco C31 display if you want to return it. For complete details about Shipping, Returns and Warranty, please click here.