It is impossible to live with a broken mobile phone screen because it looks bad and you can't use your phone correctly. You are on the right web page if you found Touch LCD Baba while searching for Poco M3 Pro display replacement. Here you can find answers to all the related questions and buy a 100% original display replacement for your Poco M3 Pro 5G phone.
What is the definition of a Poco M3 Pro 5G display combo?
A display combo describes a complete unit of IPS LCD and touch screen digitizer glass. A mobile phone display essentially has two components, the inner display, and touch screen glass. When combined using LOCA glue, the resulting unit is called a display combo. The meaning of LOCA glue is Liquid Optical Clear Adhesive. It allows to combine/paste the display and touch screen while maintaining 100% transparency, which is why it's called optically clear.
If you wonder how a broken Poco M3 Pro display gets replaced, that is possible only by using a display combo. When a mobile phone company launches a new phone, they keep a massive stock of spare screens. Later, when a customer needs a new display, these spare screens are utilized, and that's how it all works.
Poco M3 Pro 5G Display Specifications
| | |
| --- | --- |
| | This display combo is 100% original, tested, brand new, and suitable for Poco M3 Pro 5G. |
| | The Poco M3 Pro display size is 6.5″, the display type is IPS Display, and the display resolution is 2400 x 1080 Pixels. |
| | You get a complete display combo consisting of the inner display and front layer of touch screen glass. |
| | Each display goes through manual testing to ensure its 100% working condition before dispatch. |
| | The front layer of touch screen glass comes with Corning® Gorilla® Glass 3 protection. |
| | We buy our stock directly from the OEM to ensure 100% original display quality. |
| | We routinely test each incoming display for 100% perfect working before shipping to customers. |
| | The new display guarantees 100% the same colors,quality and brightness as your initial display. |
| | You don't need to worry about minor drops because a original display can easily take that. |
| | The Poco M3 Pro 5G display is readily available in stock and we can ship very fast. |
| | You can order the product using the Cash on Delivery or Online Payments (additional 10% discount). |
Do I get the same Poco M3 Pro display combo everywhere?
No. You don't get the same display combo everywhere because the quality varies. All customers don't have the same budget, and to cater to the needs of all customers, one can mainly find two types of display combos in the market, and the quality of these screens decides the selling price.
A) Duplicate Display Combos (also called OG quality, first copy, diamond quality, and other catchy names)
If you visit the local market to buy a display for your phone, you'll only get a duplicate display replacement because that's what sells there in abundance. You can find a small centralized market for mobile repairs in every city. These markets offer only duplicate screen replacements for low prices, and that's what you've been purchasing for years.
Rarely you'll find a shopkeeper in the market focusing on original screens, but the prices would be steep. The duplicate screens go for low prices, like Rs 1500-1700, including the installation charges. These screens are not original, and third-party manufacturers make such cheap screens using low-quality raw material. Such screens break easily, and customer satisfaction is miles away from such products.
B) Original Display (100% original)
The original screens are rarely available in the market, which we offer here on Touch LCD Baba. The OEM factories that supply original screens to the company manufacture these screens, and that's why their quality is magnetizing. Such screens are costly, hardly available, and not many customers want to purchase them. However, the quality and durability of original screens are paramount and justify the investment.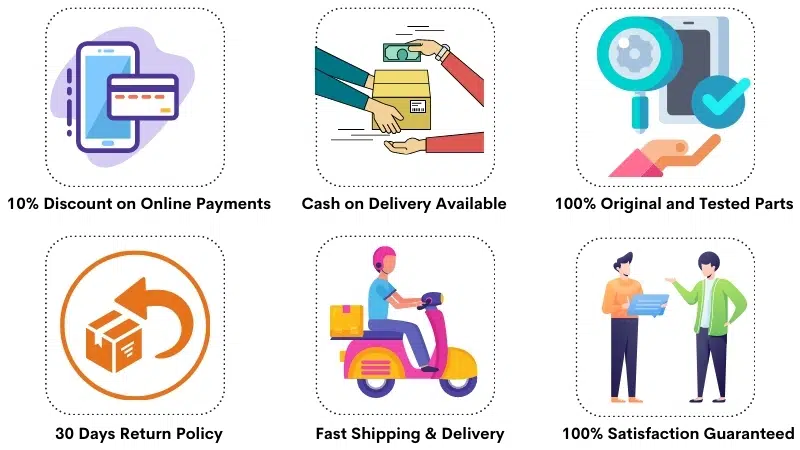 Frequently Asked Questions
Q: How much does it cost to replace a broken Poco M3 Pro 5G display in India?
The price of a 100% original Poco M3 Pro display replacement is around Rs 2800-3000. If you buy a first copy display replacement, the combo costs Rs 1400-1600 in India. Please note a first copy (or diamond quality/OG quality) display doesn't offer the original quality as before, and you've to compromise on quality.
Q: Is only glass replacement possible without replacing the inner display?
If you broke only the front layer of glass and the inner display is intact, you might think about replacing only the glass. While it is possible to replace only the glass, you will not get the original display quality again. The glass replacement is a cheap workaround that never lasts long because it depends on a duplicate touch screen glass.
When the technician replaces only the broken glass, he will always use a duplicate glass because original glasses are never available separately. If a technician claims that he has got an original glass, that's a lie. Also, technicians use several chemical solutions to separate the display and touch screen glass, and the display quality dampens a lot during this process. That's why we don't recommend glass replacement.
Q: The price of the new Poco M3 Pro display is high. Do you have a duplicate display?
Some customers are stunned by our asking price for the Poco M3 Pro 5G display and need an alternative low-quality solution. The customers who get surprised by the price are the ones who have always bought duplicate screens from the local market for throwaway prices. For some customers, purchasing duplicate screens is a convention, and they can't afford the originals.
If you also need a budget-friendly solution, we suggest visiting the local market. You can easily find a duplicate Poco M3 Pro display in the local market for a low price, which would be the best way for you. Surely, the display will be substandard, and the quality will be nowhere close to the original display.
Q: Can you also install the display on my phone?
We don't provide display installation services but only sell original screens. To install the display on your phone, you need to visit a technician in the local market. Usually, the installation charges vary from Rs 150-250, and it hardly takes 30 minutes to install the display on your phone. Therefore, you should discuss with a technician to make necessary arrangements in advance and then order the display.
Q: Is the Poco M3 Pro 5G an Amoled display?
No. Please note that the Poco M3 Pro display is an IPS quality display, not AMOLED. You can check the original specifications of the phone, and you'll find this phone consists of an IPS display. Some customers falsely believe that this phone has an AMOLED display, but that's a misconception.
Q: Is this Poco M3 Pro display 100% original?
Yes. The display you see on this page is 100% original that offers the same quality as you get with a brand new phone. You might get a display for a low price, but that would certainly be a first-copy display. The price of the duplicate display is typically half of the original one. Therefore, buying the display from this page is beneficial only if you want a 100% original display. If you need a cheaper one, you might search for the lowest price on other websites.
Q: How can I verify that the new display is functional?
You can easily test the new display before pasting it on your phone, and that's a convention. All mobile phone technicians first test the display and then install it on the phone. You can easily test the new display in an open condition without fixing it on your phone. Here is how it works :
First of all, please open the back panel of your phone to access the motherboard.
Open the relevant screws and eject the old display's flex cable.
Then connect the new display's flex cable in the right direction and turn on the phone.
Now, you can test the new display like it's assembled on your phone and verify everything.
When you are satisfied that everything is working perfectly, you can finally install the display.
We always test and verify the display's working condition before dispatch, and you should also do that. Please note that it is not possible to return/replace a display after installation, and testing before installation is necessary. Once you install the display, our responsibility towards the display replacement ends.
Q: Where is the official Poco service center in my city?
We are sorry but we don't have any affiliation with the service center. It would be better to visit the Poco India website and search for the relevant information there. You can also search for Poco's toll-free number online and contact their support personnel for assistance.
Poco M3 Pro 5G Display Photos
Please refer to these images if you want to see the actual product you'll get. You can also match the flex cable and the overall structure of this display to your phone's broken display. Sometimes, customers are confused about a particular model's display, and these product photos help in such cases.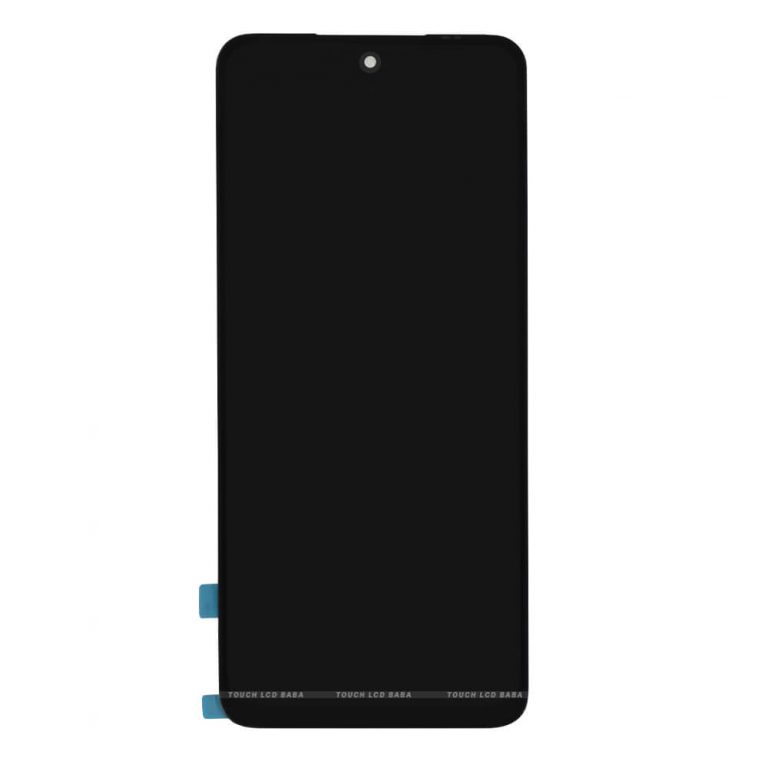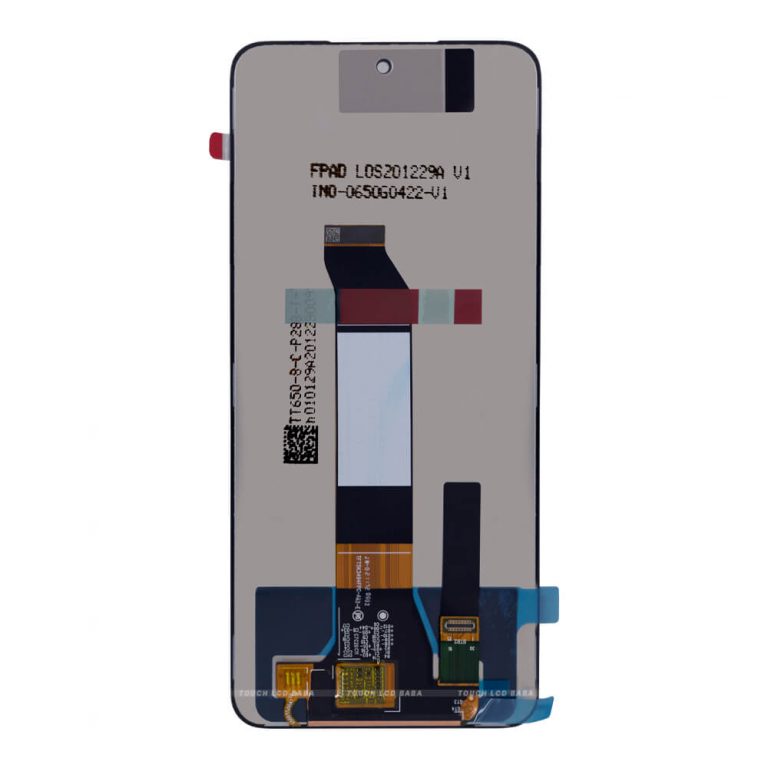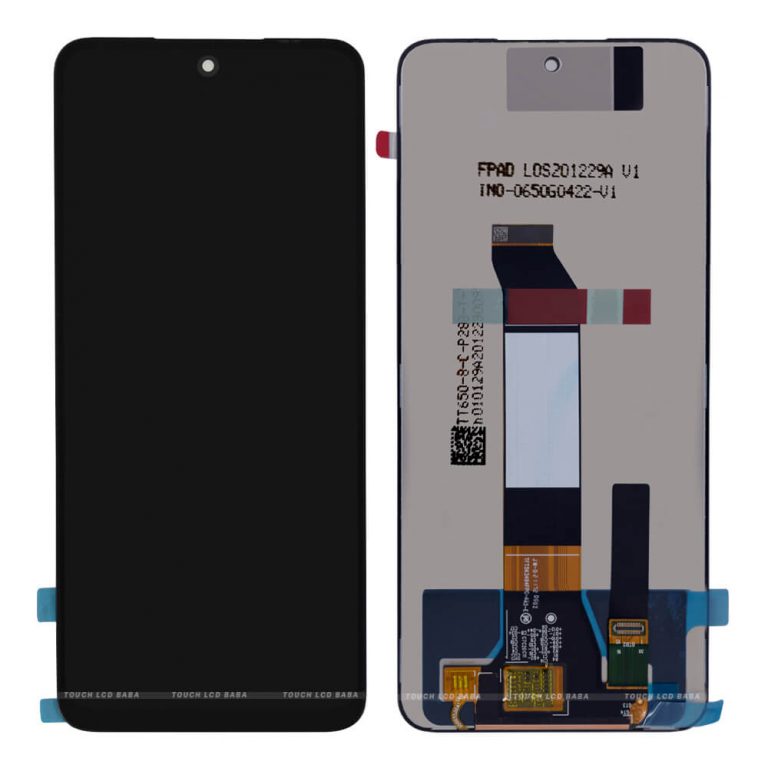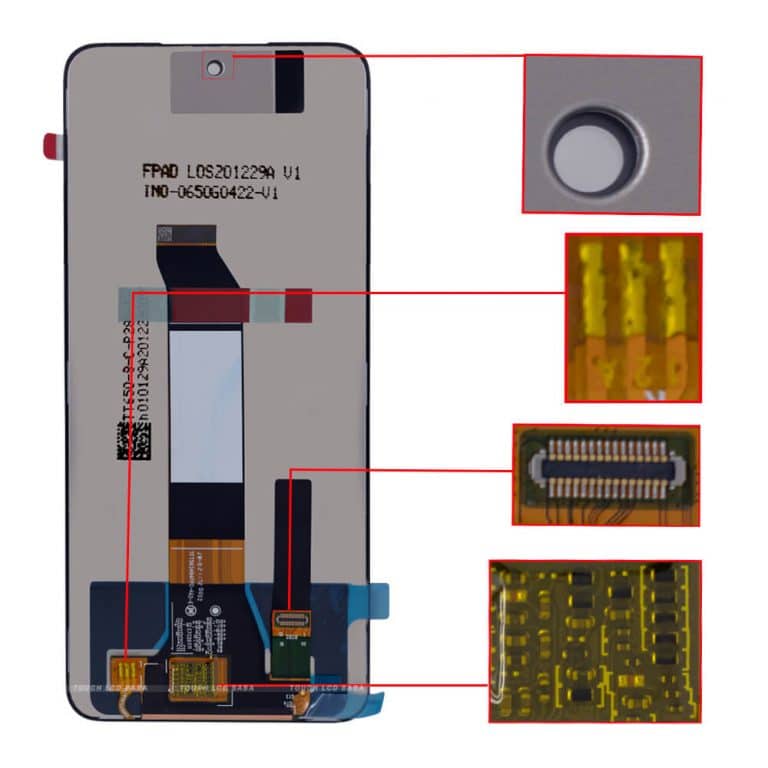 Shipping, Return and Refund Policy
All the products supplied by us come with 30 days return, refund, and replacement guarantee. To return a product, It should be in the same condition as we sent. You can't use or fix the Poco M3 display if you want to return it. For complete details about Shipping, Returns and Warranty, please click here.