Welcome to Touch LCD Baba, and if you are looking for a 100% original display replacement for the Poco X3 Pro phone, our website should be the final destination, and we won't disappoint you.
Before we provide more information, you should know that Touch LCD Baba provides only 100% original parts, and we don't have the best deals. Therefore, if you are looking for the best deal for a broken Poco X3 Pro display, we are not the right choice for you because we don't sell copies, and obviously, only fake products can be cheap.
Poco X3 Pro is a very popular device, and customers love this phone because of its quality features. As soon as you drop the phone, you start worrying because you know that finding an original display is not easy. When everyone in the local market sells crap, you can't find the original display that easily.
Touch LCD Baba is a life savior in such cases because you can order original display replacements from anywhere in India, and we'll deliver them very quickly. On this page, you can find complete information regarding the Poco X3 Pro display and make a wise and informed decision for the long term.
What is the meaning of the Poco X3 Pro display combo?
A Poco X3 Pro display combo is a fancy name for the display unit. The meaning of combo is a complete set consisting of the inner display and front layer of touch screen digitizer glass. When you drop the phone and scratch its display or touch screen glass, you can replace the combo and restore everything to its earlier state.
You should know the combo replacement is very easy, fast, and provides 100% accurate results. It is also worth mentioning that all mobile phone combos are not original and around 90% of products in the market are fake because customers prefer low-quality solutions. Later on this page, we'll discuss various display qualities available for this phone.
Is buying the original display important?
Customers often ask if buying the original display is mandatory or settle for a duplicate one. Well, the answer to this depends on how you perceive your phone's value. The original display costs twice the first copy display, and the quality difference between both products is massive.
If someone tells you that the difference is only 10% between both products, that's a lie. The quality difference between an original and a fake display is around 50% in terms of colors, brightness, and other vital aspects like touch screen smoothness and accuracy.
A duplicate display degrades your phone's performance and makes you feel like using a lousy device. On the other side, the original display helps you maintain the quality and integrity of the device.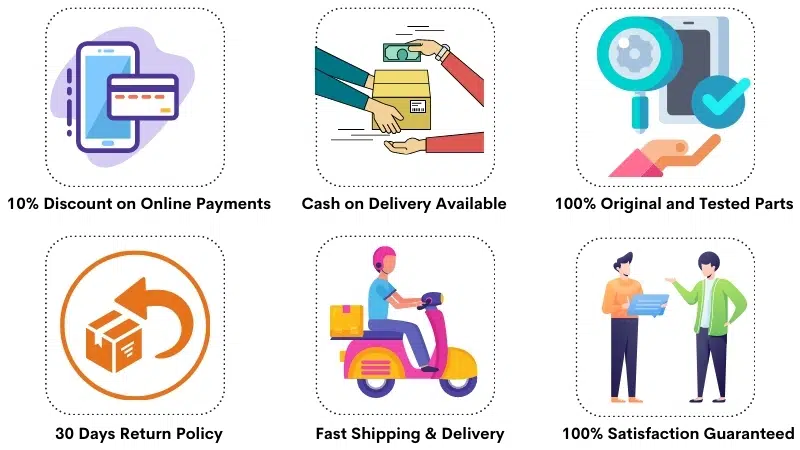 Poco X3 Pro Display Specifications
| | |
| --- | --- |
| | This combo is 100% original, tested, brand new, and suitable for Poco X3 Pro. |
| | The Poco X3 Pro display size is 6.67″, the display type is IPS Display, and the resolution is 1080 x 2400 pixels. |
| | The display supports a 120Hz refresh rate, HDR10, and brightness is 450 nits (goes up to 631 nits). |
| | It is a 100% OEM display, exactly the same as you get with a brand new phone. |
| | The main touch screen glass comes with Corning Gorilla Glass 5 protection. |
| | The camera quality including the selfie camera will stay 100% same and accurate as before. |
| | We test each display manually for 100% flawless working before dispatch. |
| | You can also test the new display easily before installing it on your phone. |
| | We back our products with a 30 days return, refund, and replacement guarantee. |
| | The Poco X3 Pro combo is readily available in stock and the turnaround time is very fast. |
| | You can order the product using the Cash on Delivery or Online Payment method (additional 10% discount). |
Frequently Asked Questions
Q: How much does it cost to replace the Poco X3 Pro display in India?
The price of a 100% original Poco X3 Pro display replacement is around Rs 4300-4500. If you buy a first copy screen replacement, the combo costs Rs 1500-1800 in India. The installation charges are extra and need to be paid separately to a technician of your choice.
Q: Does the new display support the 120hz refresh rate?
Yes. The new display supports the 120Hz refresh rate. You can also change the refresh rate as per your preference, and everything will work smoothly. An original display keeps away tens of unforeseen issues which are very common with duplicate screens.
Q: I had an awful experience with another website. What to do?
Many shady websites falsely claim that they have a 100% original display. Under the hood, they sell a fake product to the customers, and thus a customer loses his confidence in online purchases. We are sorry if this has happened to you because those who do this shady stuff offer products for very low prices, which is why they can trap the customer.
A seller should indeed specify the product's quality accurately, and it is equally important that you don't believe in unrealistic prices as a buyer. If you have a phone worth Rs 20000, you should expect to pay around 4k rupees for the original display. If someone offers you a product for Rs. 1500, you'll surely get a duplicate one.
Q: How to identify the original Poco X3 Pro display myself?
Many customers ask about papers and certificates of the original display, but in reality, nothing such exists. We understand you might be overly worried about receiving a bad product because you had issues with some other company before. However, we are different, and here is how we protect you :
We supply all products with a 30 days return guarantee in unused condition.
You can test the new display on your phone and return it if you don't like the quality.
We provide fast and efficient customer support via several mediums, including WhatsApp.
You can always ask us to send a real image of the actual product to you on WhatsApp, and we'll do that.
We are 100% honest and fair in all our dealings. We are always delighted to serve customers who are willing to pay money for the original display. We understand that you are looking for 100% quality and won't let you down. For a layperson, it is impossible to recognize a product by its looks because it takes years of experience.
Q: What about replacing only the touch screen glass?
When your phone's touch screen glass breaks, you might want to repair it for the lowest price. If so, then a man of affairs will trap you in marketing tactics and suggest the glass replacement. That commonly happens in the market; you opt for a solution even without knowing all the aspects. These are the drawbacks of glass replacement nobody will tell you :
The glass replacement is based on using a duplicate touch screen glass.
Degradation in display quality is a very common side effect of glass replacement.
The brightness and other vital aspects of the display take a nosedive.
You'll see dust, white spots, dead pixels on a glass changed display.
A glass changed display is three times more prone to future damage.
As you know, glass replacement relies on replacing the original Gorilla Glass 5 display with an ordinary one. The outcome of a glass replacement will always fall short of your expectations, and that's why you shouldn't go for this solution.
Q: Is it bad to purchase duplicate screen replacements?
It is not necessarily bad to purchase a fake display if you are low on budget and can't invest in original spares. Many customers opt for low-quality solutions because of budget issues or don't care much about the quality.
However, it is very bad when you pay for the original product and get a duplicate one. That's what typically happens in the local market, where you are trapped and get a duplicate display for such a high price. If you pay money for the original Poco X3 Pro display, you should get one, and that's our business motive.
Q: How can I test the display without installing it?
Customers often ask that we tell them to test the display on one side, and on another side, they can't install the display on their phone. So the question is, how is it possible to test the display without installing it?
Please note that testing the display in an open condition is certainly possible without pasting it. Here is how to do that :
Decouple the back panel and open relevant screws to access the motherboard.
Gently eject the old display's connection and connect the new display at the same place in the right direction.
Turn on the phone, and you can simulate the testing process.
It is very easy to test the display, and you don't even need to take off your broken display for that. You can easily test the display on the backside of your phone, and that's how it works. If you've any confusion, please call us, and we'll explain it step by step.
Poco X3 Pro Display Photos
The display offered on this page is 100% original and suitable for Poco X3 Pro. If you purchase the original display, you'll never feel like you've replaced the display before. That's because an original display works the same as your stock display.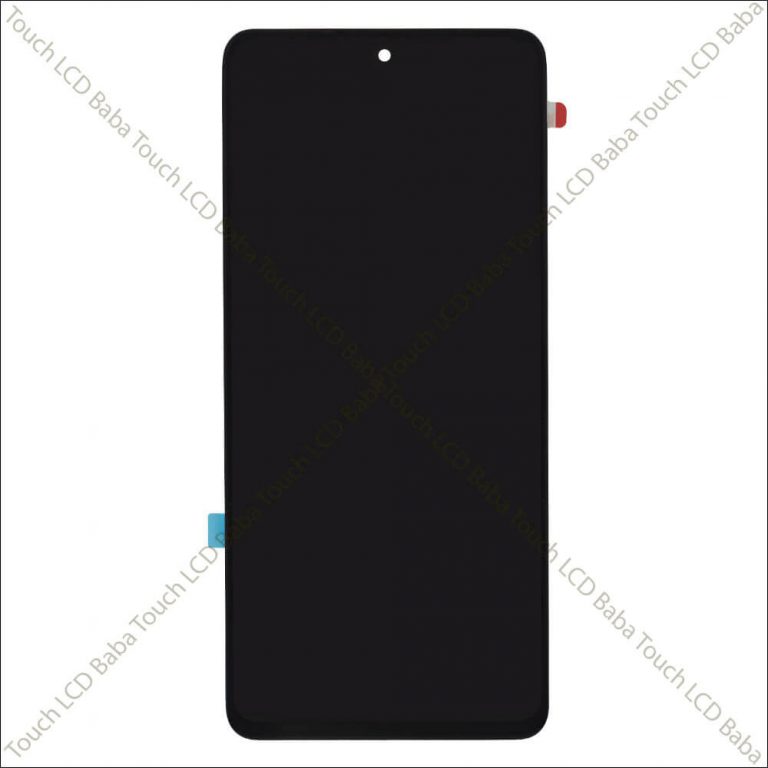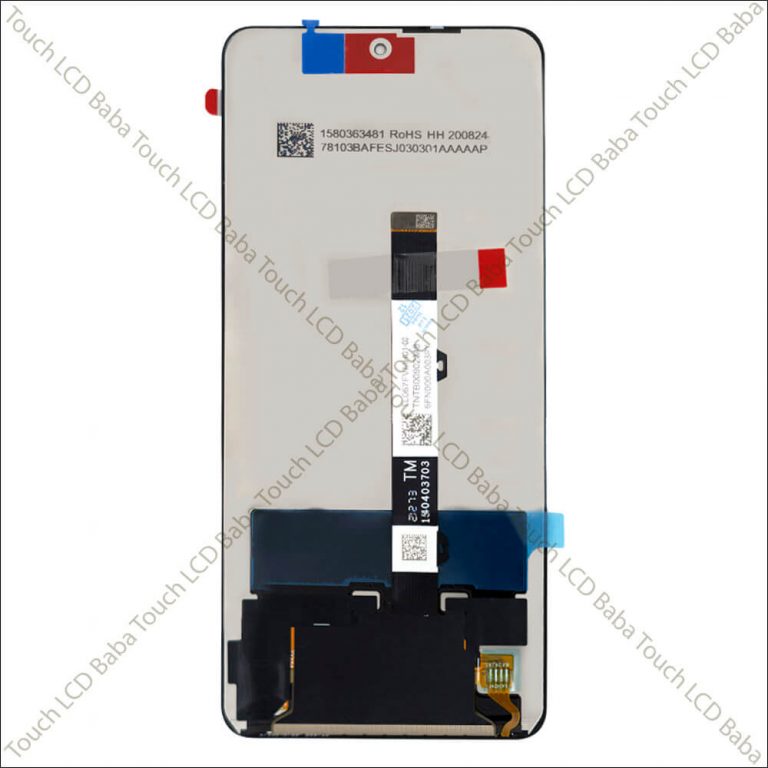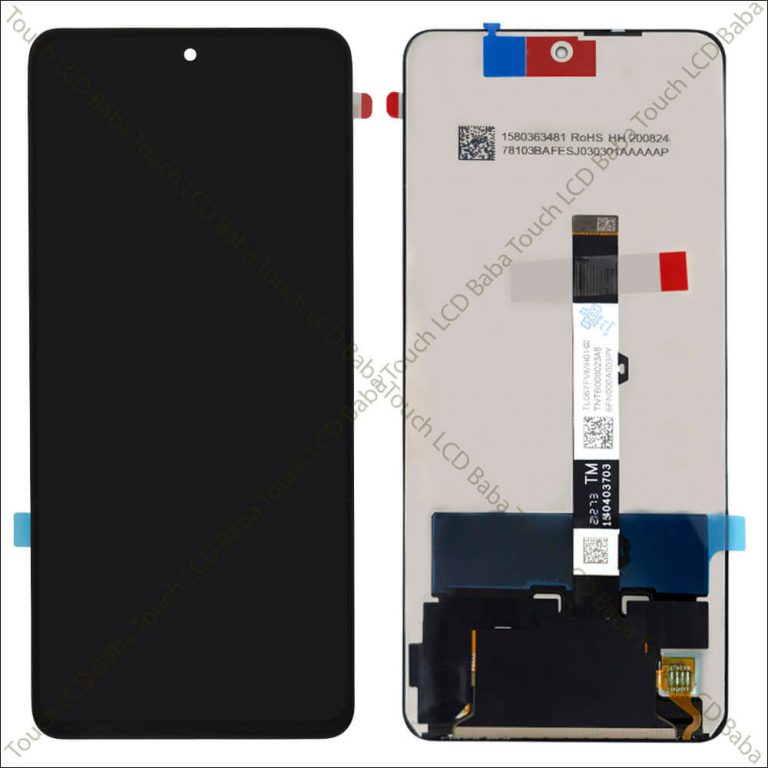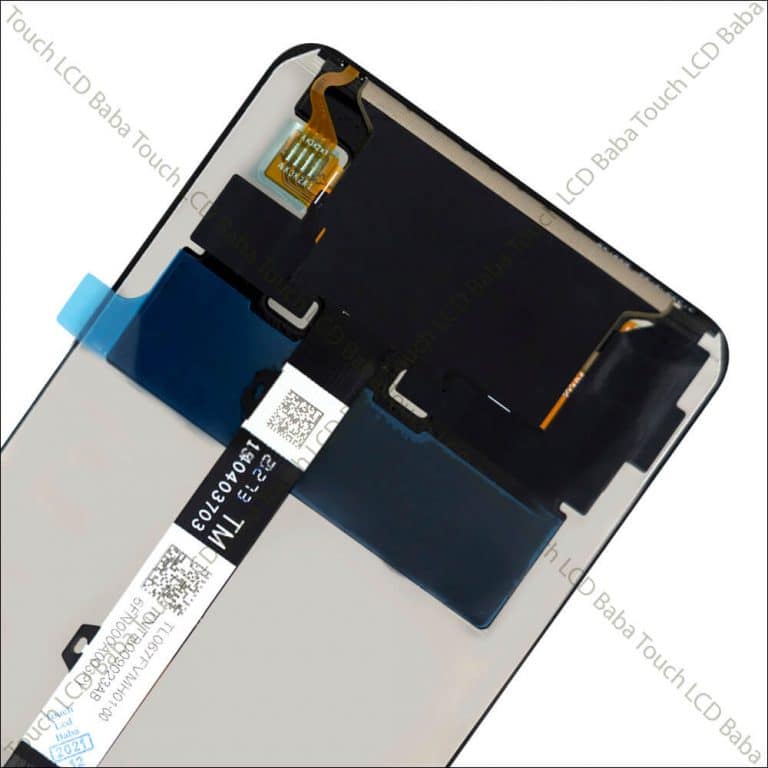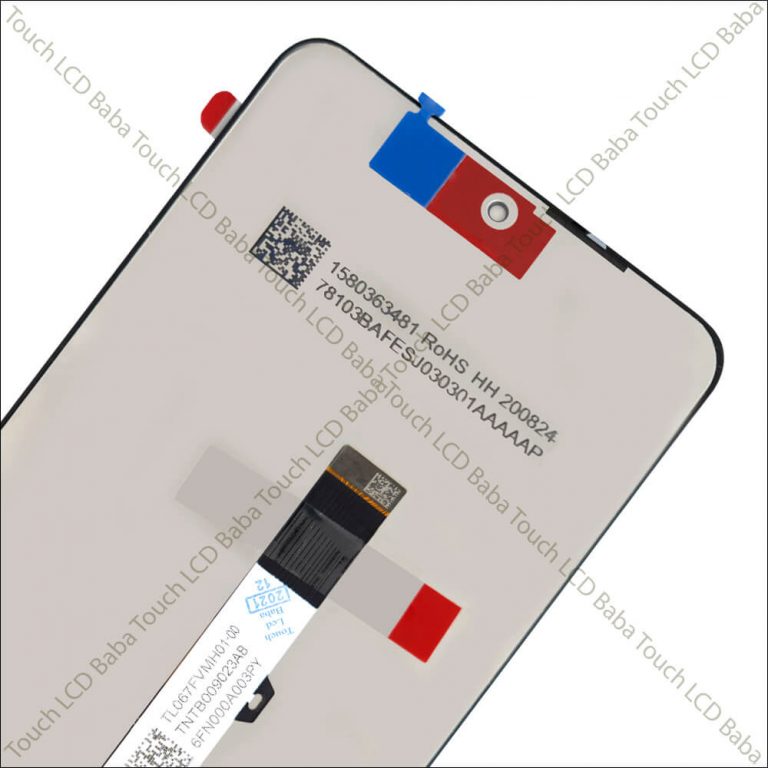 Shipping, Return and Refund Policy
All the products supplied by us come with 30 days return, refund, and replacement guarantee. To return a product, it should be in the same condition as we sent. You can't use or fix the new Poco X3 Pro display if you want to return it. For complete details about Shipping, Returns and Warranty, please click here.