We know that a broken Poco M4 Pro 5G display (or touch screen glass) is painful, but unfortunately, a cracked display is a part of everyone's life. These days, mobile phones are no less than a family member because they take a large chunk of our everyday life. We use a mobile phone for social media, photos, movies, and payments. If the display cracks and the touch screen becomes unresponsive, you can't do anything with your phone until you replace the cracked display with a new one.
Please note that purchasing a new display for Poco M4 Pro is tricky because you can get duped in the market. To get the same original display quality, you must buy the original display for your phone, which is typically unavailable in the local markets. You can easily find a first copy/duplicate display in the market, but almost no one sells an original display because of its high price. That's where Touch LCD Baba comes in handy and guarantees 100% original spares for your phone without compromising the quality. If you want to restore your phone to its 100% level, you can't get better quality parts anywhere else.
What is the Poco M4 Pro 5G display combo?
A display combo refers to a display and touch screen glass unit. A similar combo comes pre-installed on your phone, and once you break it, you need to replace it with a new one. You can also understand the combo as a spare display unit used to overcome broken parts. The mobile phone technicians and service centers rely on brand new display combos to replace the broken touch screen glass or the display.
You should know that all display combos are not equal in quality and low-quality products are far more popular in the market. Most customers shy away from original screen replacements and purchase duplicate products to save money. You can purchase a display combo of your choice depending on your budget but never assume that original display replacements are available for low prices.
Poco M4 Pro 5G Display Specifications
| | |
| --- | --- |
| | This display combo is 100% original, tested, brand new, and suitable for Poco M4 Pro 5G, model MZB0BGYIN. |
| | The Poco M4 Pro 5G display size is 6.6″, the display type is IPS Display, and the display resolution is 2400 x 1080 Pixels. |
| | It is a complete display unit consisting of the inner display and front layer of touch screen glass. |
| | You can use this combo to overcome all the display and touch screen glass related issues. |
| | We test and verify each display for 100% flawless working before shipping to customers. |
| | We sell OEM screen replacements which are 100% original, the same as a brand new phone. |
| | You will never face any quality degradation issues with our products. |
| | You can also test the new display easily before you permanently install it on your phone. |
| | We back our products with a 30 days return, refund, and replacement guarantee. |
| | The Poco M4 Pro 5G display combo is available in stock and the turnaround time is very fast. |
| | You can order the product using the Cash on Delivery or Online Payments (additional 10% discount). |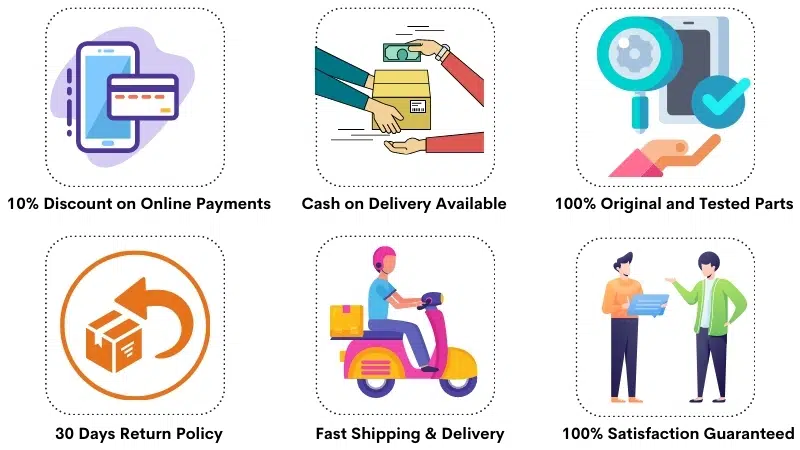 Frequently Asked Questions
Q: How much does it cost to replace a broken Poco M4 Pro 5G display in India?
The price of a 100% original Poco M4 Pro 5G display replacement is around Rs 3600-3700. If you buy a first copy screen replacement, the combo costs about Rs 1400-1600 in India, but you will not get the original quality. You should know that original screen replacement is never available at low prices, and you shouldn't even try.
Q: Can I use this display for Poco M4 Pro 4G variant?
Please note that the Poco M4 Pro phone sells in two different variants, 4G and 5G. As both models are different, the display is different and not interchangeable. The product available on this page is suitable only for the 5G variant. The 4G variant display is AMOLED, and the 5G variant display is IPS LCD.
Q: I have trust issues when ordering a display online. Can you please help?
We are sorry, but trust issues are primarily a mindset problem, and there is nothing much we can do about it. Some customers are always skeptical and expect sellers to convince them by providing proofs, certificates, and everything else. We also refrain from doing business with such customers because if we need to sell a product, a customer also needs to buy the product.
There is no way we would try to convince you unnecessarily. We surely want to do business with all customers, but we can't sell our souls for that and can't demoralize ourselves just because the person on the other side thinks his way. We are sorry if it sounds harsh to you; we'd better invest our energy in returning customers who blindly trust us whenever they need a display replacement.
Q: How can I probe whether the display is original or a copy?
Many customers want to identify the original display without knowing anything about the business. They have no idea of anything, and probably this is the first time they are dealing with a broken display, but they want to recognize the original display themselves. Please note that there is no such surefire way for layman customers to recognize the parts.
If you have the necessary knowledge, you can easily know the product's quality by looking at the product photos. That's because there is no secret information that we must reveal, and all the information is already available on the rear side of the display unit. If you know your way, you can recognize it; otherwise, that needs a lot of knowledge and experience. We request you trust our expertise, and you'll not be disappointed. In real life, we trust a doctor for our health issues, and in the same manner, if you leave it up to us, you'll get the desired products without needing to probe into details.
Q: Is it good to replace only the touch screen glass?
Please know that replacing only the touch screen glass is not equal to purchasing a brand new display. If your phone's inner display is fine and only the glass has cracked, you can replace it alone in the local market. But after glass replacement, the display quality will not be equal to what you had before. These are the most common problems with glass replacement :
In many cases, the display also breaks during the operation, and then you must replace the complete combo.
The display becomes patchy and wrinkly after replacing the glass.
You'll see small dead pixels, dust spots, and other abnormalities on the display.
A glass-replaced display breaks very easily on the next drop.
The duplicate touch screen glass costs Rs 100 but technicians charge around Rs 700-800.
All in all, glass replacement can't yield the original display's quality and that's a fact everyone knows about. You can still use the phone after replacing the original glass but the cheerfulness of using the phone will reduce considerably.
Q: I found a display for a low price on another website. Why should I purchase from you?
Please note that low-cost screens are neither a miracle nor you got lucky. These are fake screens that are always available for cheap and the websites that offer low prices sell these types of screens only. If you assume that you've found the original display for such a shallow price, that's just a misconception. You shouldn't trust local products because later you'll face quality and usability issues.
Q: Is the official service center a good option to replace the display?
Yes. The official service center is a good place to replace the display. You'll always get original spare parts but the prices can be a little high. Sometimes all spare parts might not be available and you've to leave your phone in the service center for a few days. The service centers are not easily accessible in small cities and towns and that's why many customers don't even consider this option.
Q: I want to purchase the display offline only. Do you have any shops?
We are sorry but we don't have any shops in the local markets. That's because local markets are a good place to get the products for the lowest prices but selling original parts in such a marketplace is difficult. Most customers rush to purchase the local products because they are in an unreal hurry and need to use the phone as soon as possible. We've seen some customers asking for delivery in a few days when they are thousands of miles away from us.
If you are in hurry, you shouldn't purchase the display online because delivery will take time. There are no such express options that allow us to deliver the pack in a few hours. In case you need the product urgently, you can try finding the desired product in the local market. If you want to get a 100% assured original product and wish to purchase from us, you'll need to wait for a few days for delivery.
Q: Should I install the display myself at home?
We don't suggest self-installation of the display because that's not possible to accomplish without expertise. If you dismantle the phone using out-of-the-way techniques and tools, you might damage other vital parts of your phone. Therefore, please exercise caution because later you'll repent of your decision of self-replacement. Don't hesitate to pay installation charges to a local technician because that would save you from lots of hassles.
Q: Do you accept returns?
Yes. We offer 30 days returns for all customers and to be eligible for that, the product should be in 100% unused condition. You should keep the product in the exact same condition as received without changing anything in any way. Returns are extremely easy provided you don't override the guidelines at your will.
It is not possible to return the product after removing the screen guard or after using the product in any way. Please note that our policy is very strict in this regard and we don't accept any violations of the policy. You can't simply say that you've removed the screen guard and it's just film and just apply it again. When we are saying everything beforehand, there is surely a purpose and you always need to follow the guidelines properly.
Poco M4 Pro 5G Display Photos
If you want to see the actual Poco M4 Pro 5G display and touch screen combo, please refer to the below images. It is a brand new and 100% original display replacement for your phone which helps you overcome all the display and touch screen-related issues.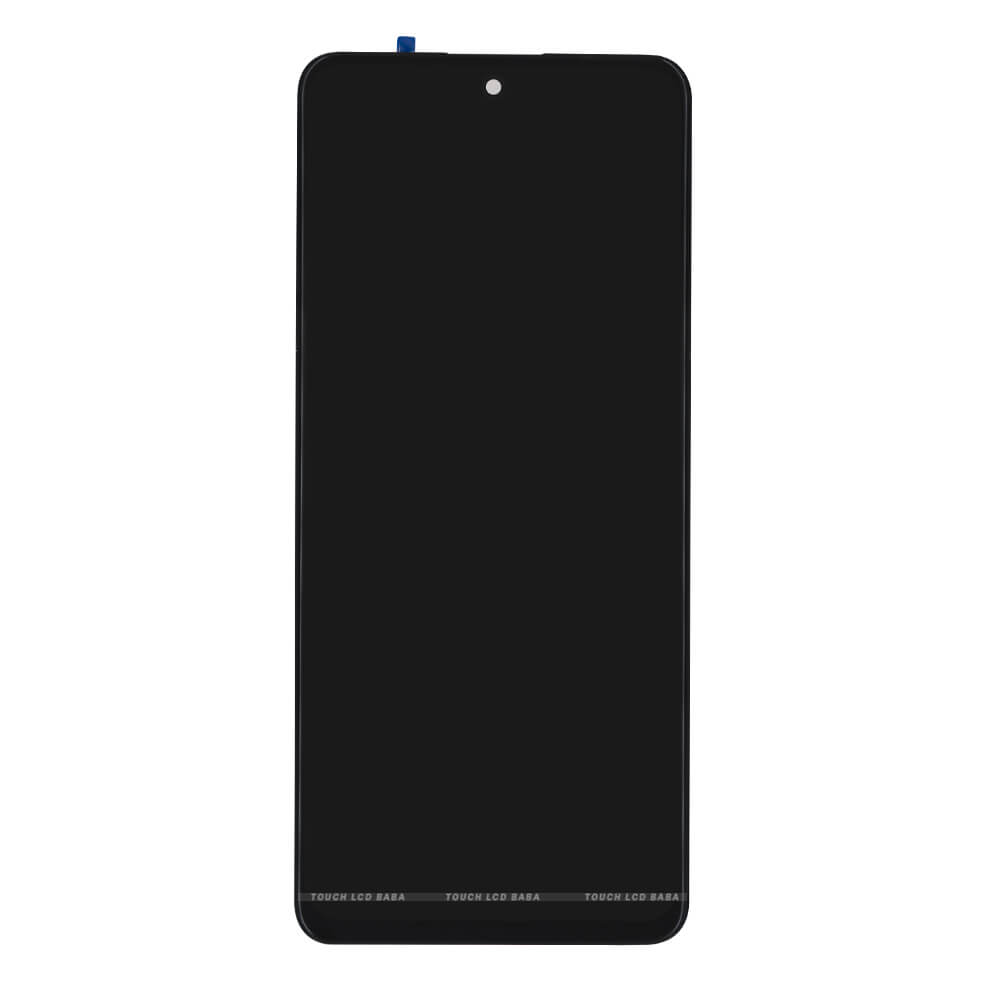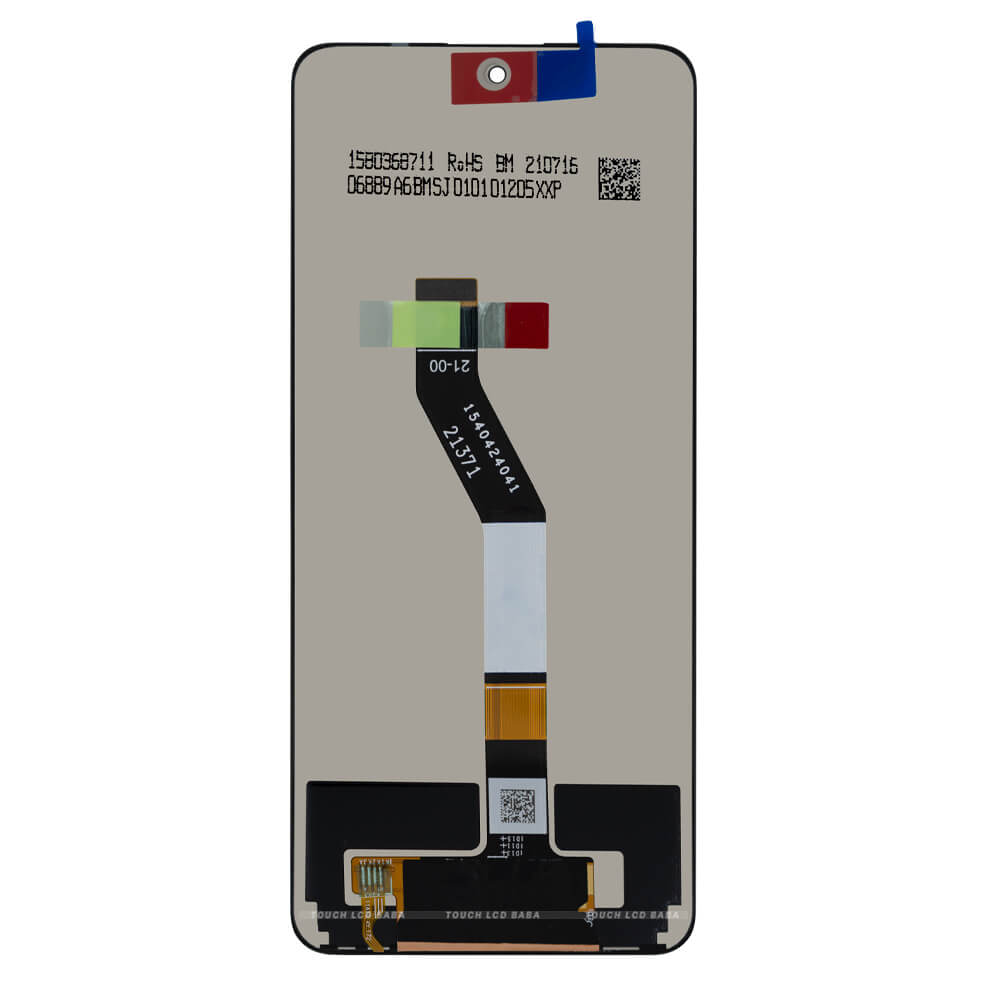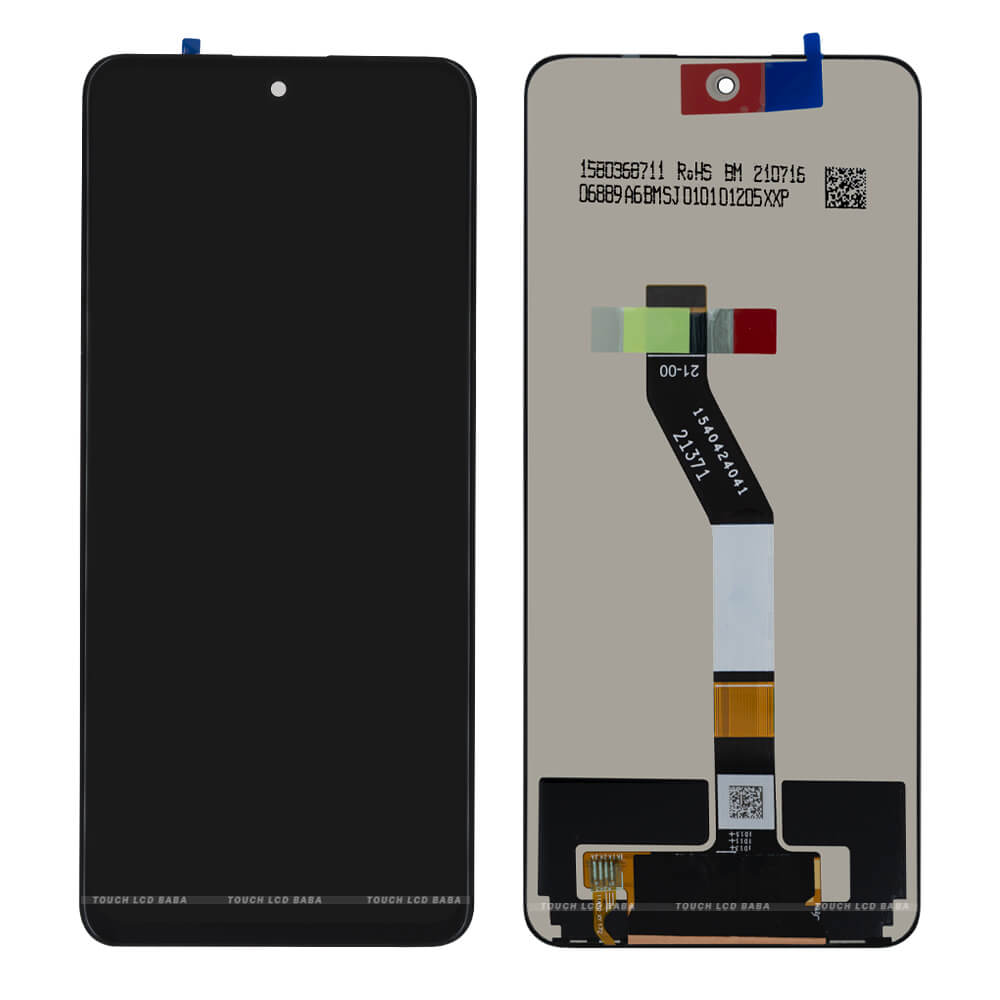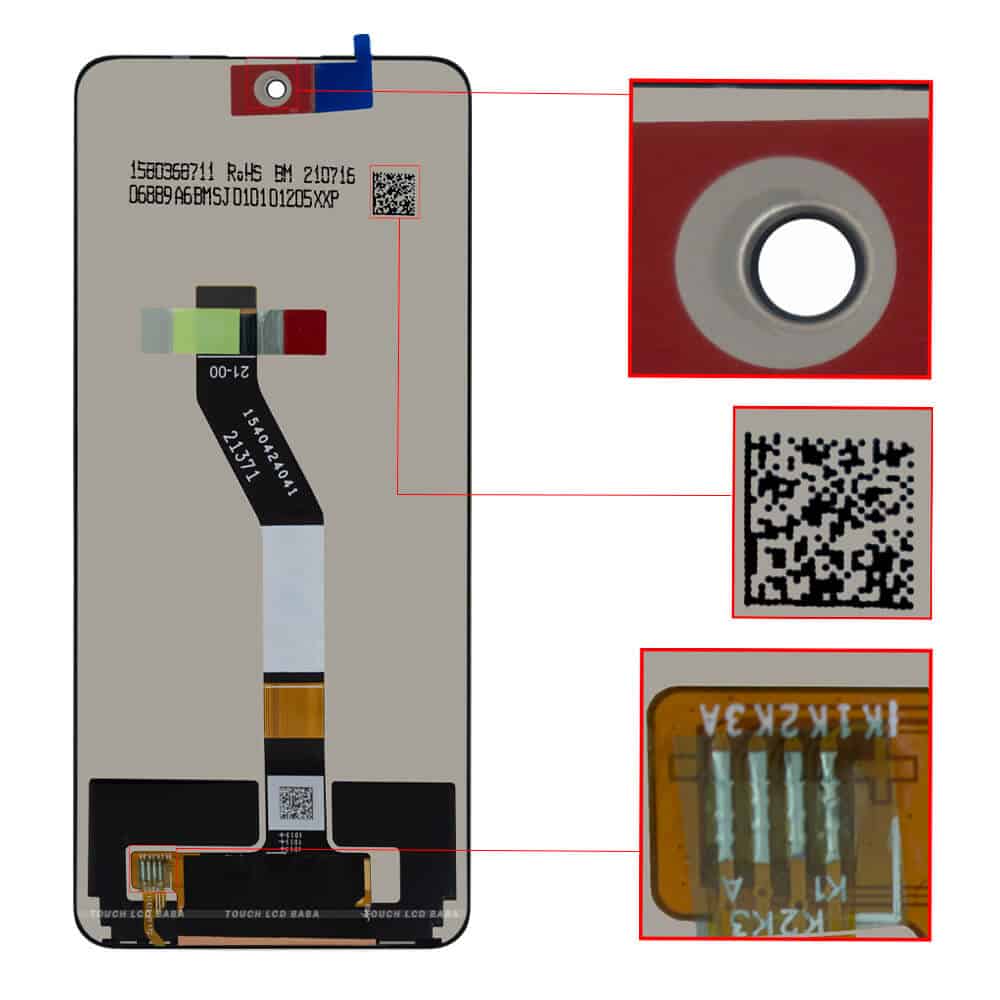 Shipping, Return and Refund Policy
All the products supplied by us come with 30 days return, refund, and replacement guarantee. To return a product, It should be in the same condition as we sent. You can't use or fix the Poco M4 Pro 5G display if you want to return it. For complete details about Shipping, Returns and Warranty, please click here.