It is upsetting when we accidentally break the display of our Realme 6i phone. A smartphone's display and touch screen are two very delicate yet essential parts of the display-assembly, and therefore they should be handled with care at all times. You might think of taking your phone to the Official Realme Service Center to replace the broken display as quickly as possible; however, you might also have a second thought about the cost because service centers charge a lot. If you need a 100% original display replacement at low prices without sacrificing quality, we have the right solutions available for you.
The quality of the Realme 6i display is impeccable, and breaking it would be soul-crushing. We do not break our smartphone's display on purpose, but dropping things is a part of our nature as human beings. If you have accidentally broken the display screen of your Realme 6i, you might panic right now because you do not know which would be the ideal option for you. On this page, we'll thoroughly discuss the Realme 6i display replacement options so you can make an informed decision.
We provide 100% original screens that will bring your smartphone back to its pristine condition as before. The original screens are not cheap, and you might think why to use our display when the markets have tons of options available for lower prices than ours, and that is understandable. The products which sell for cheap are always duplicate and cannot match the potential of the original Realme 6i Display. We want to provide you some useful insights so you can invest your money wisely.
What is the meaning of a Realme 6i Display Combo?
A combo is an abbreviation for combination, composed of different yet interlinked products. The Realme 6i display comprises the IPS display and touch screen glass, and we call it a Combo. Some people also call the combo as a Folder, and it is a combination of both parts (display and touch screen).
The display and touch screen are two separate components, and mobile phone screen manufacturers combine both products into one by using Liquid Optical Clear Adhesive. This adhesive is optically clear, and even when the display merges with the glass, you won't realize that. But when you try to take out the broken touch screen glass, the display will also pop out because it is attached to the glass. For this reason, it is not advisable to replace the part individually. If you wonder why the combo is a preferred solution, here is why :
The combo is very durable and provides a wonderful quality display, which is not possible with individual parts.
You get better screen quality because dust and other impurities can't make their way between the display and glass.
The touch screen layer merges with the display, so even if the glass breaks, the touch screen won't stop working.
In most cases of accidental damage, you can continue to use the phone for some time.
A few years back, as soon as you dropped the phone, the touch screen will stop working completely. That was because the touch screen functionality was fused with the glass, but now it is fused on the display layer. That's why all modern mobile phone's touch screen continues to work after damage.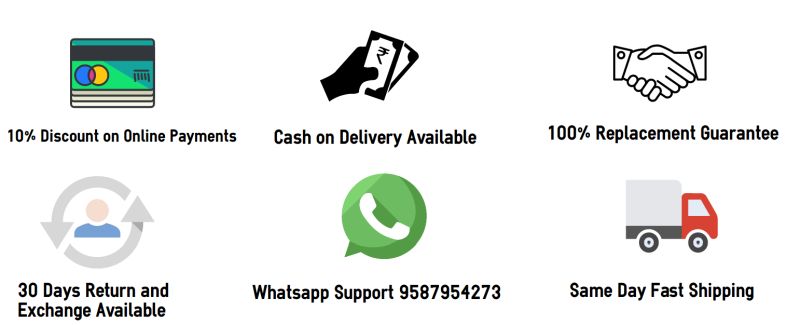 What is the difference between the first copy and the original display?
A first copy is a low-quality version of the original display product, and therefore it will always cost less than the original. These duplicate display costs less because the material used to make it is of poor quality. You might have observed that duplicate screen breaks easily while the original one lasts long. The combo which comes from the OEM manufacturer is the original product, and third-party manufactured products are duplicate ones.
The local shopkeepers market the duplicate products are first copies, and such products provide the worst quality experience. When purchasing a complete combo, always ask for the combo which comes from the OEM manufacturer. The original Realme 6i display also comes with Gorilla Glass 3 protection, and it is exactly what we sell on Touch LCD Baba. Here are the major differences between the original and duplicate product :
The quality of duplicate touch screen glass is terrible, and that breaks easily while the original comes with Gorilla Glass 3 protection.
The overall color reproduction of duplicate display is nearly 40% of the original, and that's a massive drop.
If you try to use the phone in the direct sunlight, because of poor brightness, you can't see anything on the duplicate display while no issues will appear in the original.
For the customers who play games, the duplicate touch screen doesn't support multi-touch while the original one does.
You'll have to replace the duplicate display nearly 3 times a year, while one original display will last much longer.
The original screen is expensive, while the duplicate one is always much cheaper. The glass used in the original display is the actual Gorilla Glass 3, and that's why it is so durable, smooth, and perfect. A duplicate product might look exactly like the original, but it does not have the same standards of quality. Therefore, don't be surprised when you get a Realme 6i display for a low price because you are getting a counterfeit product. So you always get what you pay for.
What are the disadvantages of Only Glass Replacement?
Many customers prefer only glass replacement because they want to reuse the same display and save money. It is a much cheaper and thriving option in the local market, so people often choose this over complete combo replacement to save some bucks. They are unaware of the hazardous nature of this method. The glass replacement involves the replacement of only the top layer of glass, which seems more straightforward but comprises a lot more risk and effort than you think.
The Realme 6i display and the touch screen glass are stuck together tightly using glue, which makes them come out as one unit rather than two. Now to replace only the touch screen glass, you need to separate these two parts, and this is risky for your phone. If the procedure is not done correctly, it can damage both the parts. This method is rarely successful; it also makes you risk the entire working of your phone.
If you are lucky enough and somehow get the display replaced successfully, then also you will not have the functionality and display quality as before. The only glass replacement costs much less than the combo replacement only because it replaces only the top layer of touch screen glass.
If you think you are saving money by choosing this option, you should know that it would cost you much more than the combo replacement in the long run. This method does not last long and the glass breaks again in no time. Your display will malfunction, leading you to get another display replacement, eventually adding up to the cost and making it more expensive than the onetime original display replacement.
Realme 6i Display Specifications
| | |
| --- | --- |
| | This Combo is 100% Original, brand new, and suitable for Realme 6i, Model Number RMX2002. |
| | The Realme 6i display size is 6.5 inches, the display type is IPS LCD, and resolution is Full HD+ 2400 x 1080 Pixels. |
| | The main touch screen glass comes with damage and scratch-resistant Corning® Gorilla® Glass 3. |
| | We sell 100% original screen, exactly the same as it comes with a brand new phone. |
| | All the multi-touch features and gestures work perfectly with the new Realme 6i display. |
| | Our QC team tests each display and only after that, we ship the part to the client |
| | The screen replacement is readily available and delivery time is fast. |
| | You can order the display using Cash on Delivery or Online Payments. |
| | We can ship your order via Bluedart, Ecom Express, Delhivery and other couriers. |
| | We can deliver and pickup the parts from your doorstep in case of any issues. |
| | To avoid any in-transit damage, we pack your products in rigid plastic boxes. |

Frequently Asked Questions
Q: How much does it cost to replace a broken Realme 6i display screen in India?
The price of a 100% original Realme 6i display replacement is around Rs 3200-3500. If you buy a first copy screen replacement, then the Combo costs about Rs 1600-1800 in India. You may have to pay additional repairing charges on top of the display's price to a mechanic.
Q: I play games on my phone. Should I purchase the first copy?
We would never recommend that. A duplicate display product can completely ruin the entire gaming experience. A duplicate display cannot give the same output as the original. There will be latency issues and touch screen issues that will cause significant trouble when you play.
A duplicate product is a money-saver, but that's it. It has no other benefit, and when gaming takes most of your smartphone usage time, we would always suggest that you get an original Realme 6i Display and touch screen because that will be the best for you and your phone.
Q: Why can't the mighty gorilla glass save the screen damage?
A Gorilla Glass is not an indestructible piece of glass. You should consider it like a seatbelt or an airbag for the smartphone. A belt and an airbag are safety measures that can save a person from maximum damages. That does not mean that people are not harmed if they wear a seatbelt, but it minimizes the damage to some extent. The Gorilla Glass also works; similarly, it does not guarantee you with 100% display protection all the time, but it saves the smartphone screen from significant damages.
Smartphones without the Gorilla Glass can quickly get their displays damaged by drops. Here, a Gorilla Glass protected display will not crack up that easily. However, there are conditions in which the phone goes through some extreme damages, and by that time, the Gorilla Glass can probably break. These scenarios include the phone falling from a great height or something substantial is placed on the display.
Q: 
Do you test the display before shipment?     
Touch LCD Baba does not just provide you with a product which we buy from some random market and directly sell it to you. We make sure that every display is of top quality, and we run all the required tests on it to make sure it works smoothly.
We have an entire team of experts who test these products through many techniques to be 100% sure that no inconvenience is caused to our customers after buying a display from us. One of our methods includes using an actual Realme 6i with a working motherboard to test our product. This way, we can experience the display ourselves and encounter problems beforehand. We buy our stock from the OEM manufactures, and that's why we are so sure about the new Realme 6i display.
Q: Is the new display equipped with gorilla glass?
Yes. We know that when a customer needs a display replacement, he needs a perfect one. An ideal display replacement includes the replacement of all the essential parts that accompanied the original. As the Realme 6i comes with a Gorilla Glass 3, the combo we supply also comes with the same protection. The top layer of the touch screen comes with Gorilla Glass 3 protection.
Q: What can I do if the new display is not working?
Any display that you purchase from LCD Baba will always work because we do not send damaged/defective displays to our customers. To make sure no faulty display product goes out, our team tests every display using many techniques. It is highly unlikely that we send a defective Realme 6i display and touch screen glass combo.
However, if you end up getting a display product that does not work, please contact the Support Team, and we will help you in all the ways we can. We offer a 30 days protection policy on our products under which we will either replace your product or refund your money. This policy only covers o unused products, so make sure you do not use the display or stick it to your phone. Do not remove the protective film off before testing the product.
Q: Can I do the self-replacement at home?
You can perform a self-replacement at home, but if you are an experienced technician, we wouldn't recommend it if you have no professional training in the field. A touch Screen Glass is fragile, and it requires proper skill to install it correctly because one wrong step and the display is gone. Instead, we would advise you to appoint a professional technician who has experience with smartphones and touch screens. If you nominate a technician, it would barely cost 250-300 rupees, and that way, your money is safe.
Realme 6i Display Photos
These are the actual product photos of Realme 6i. It is exactly the same product which you get after your order. If you have any questions, please feel free to contact us.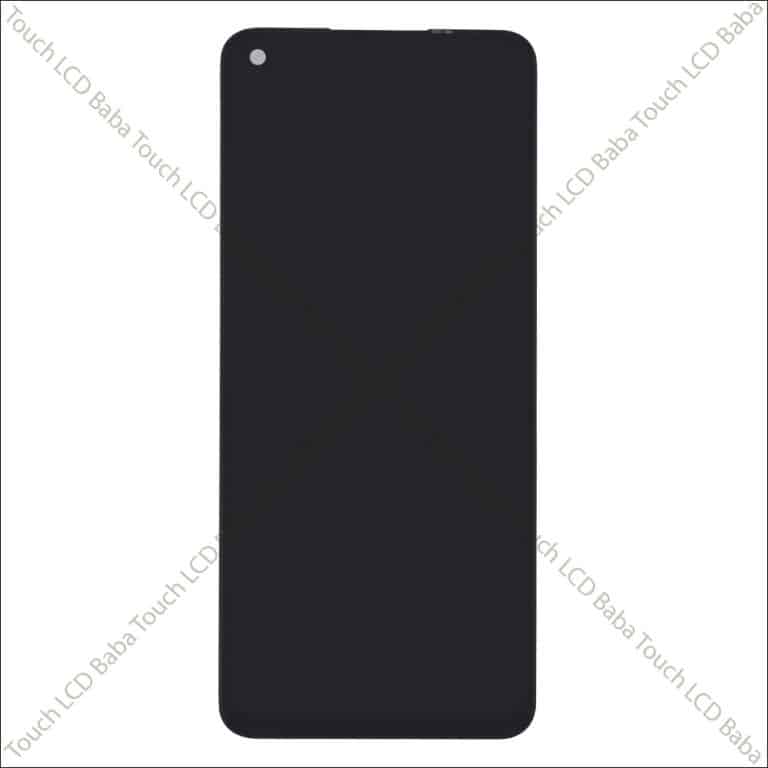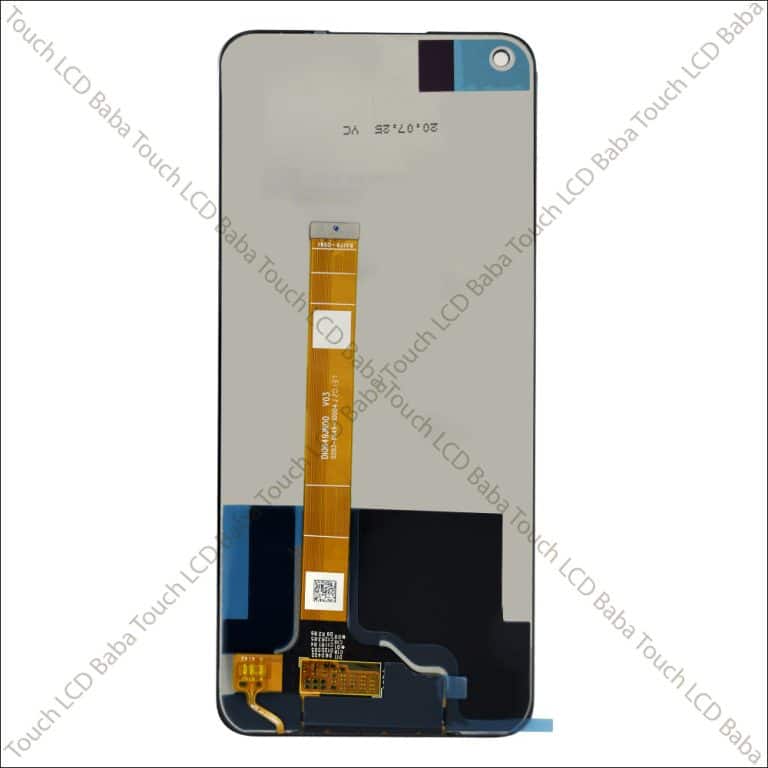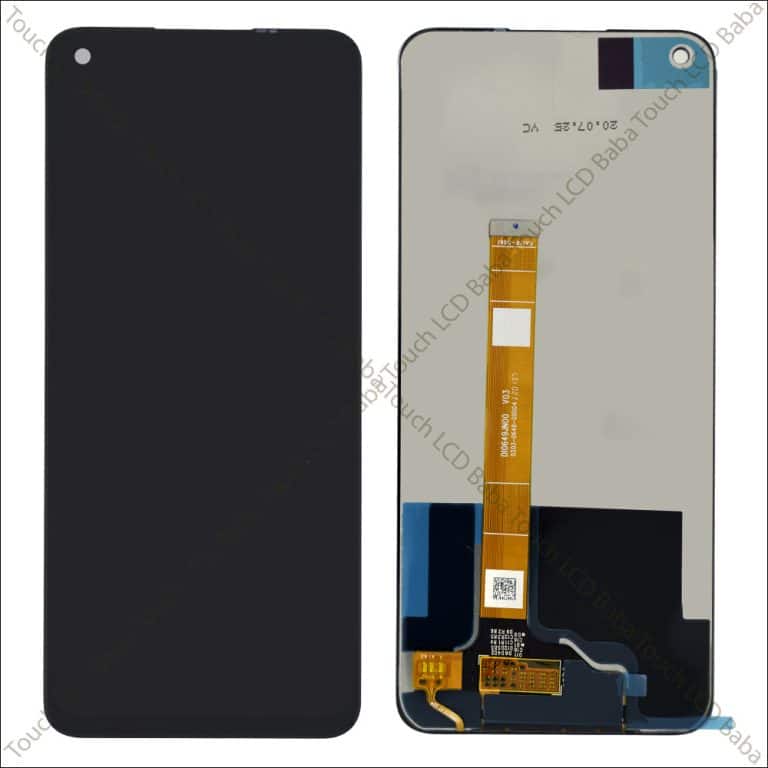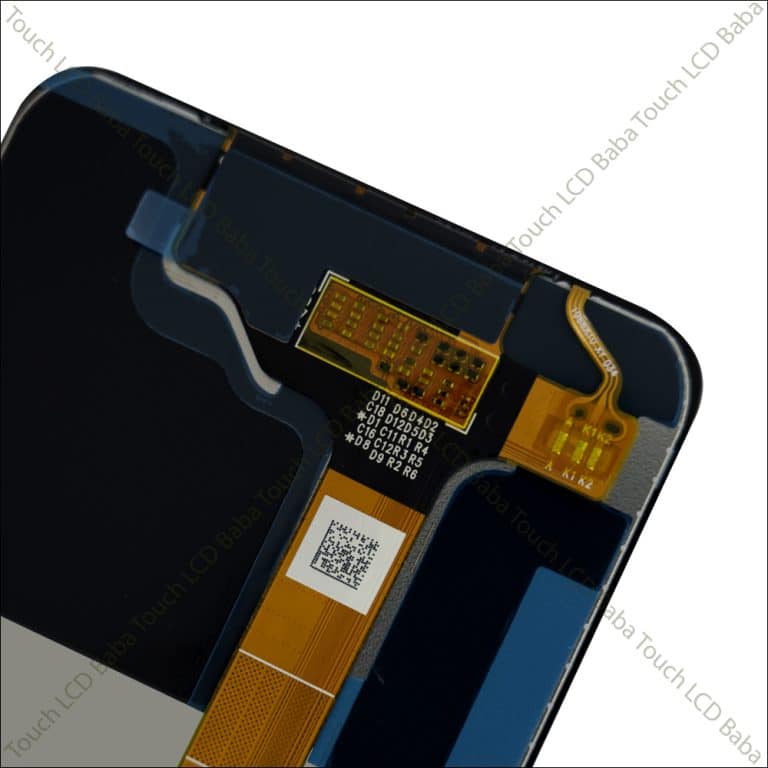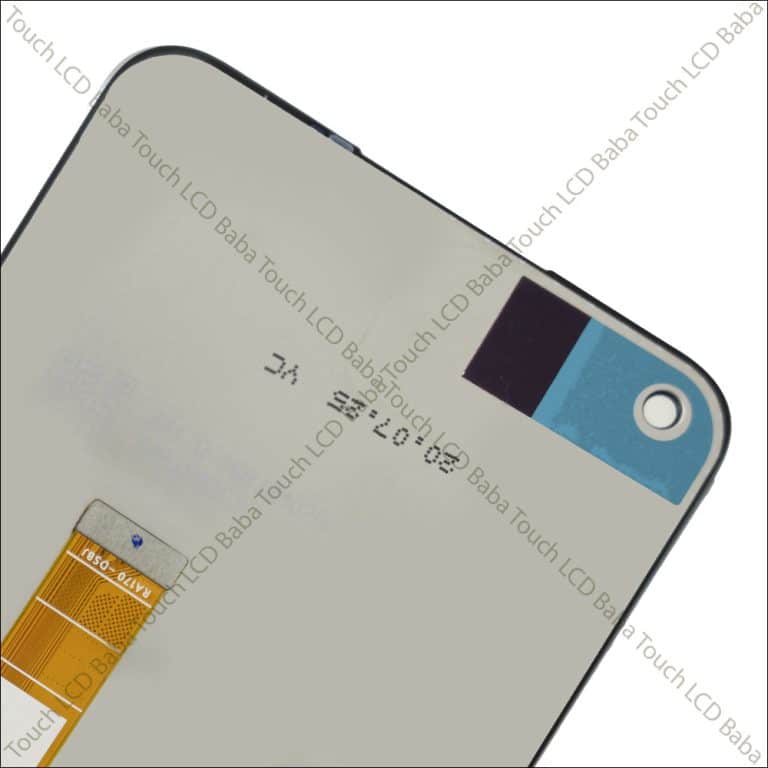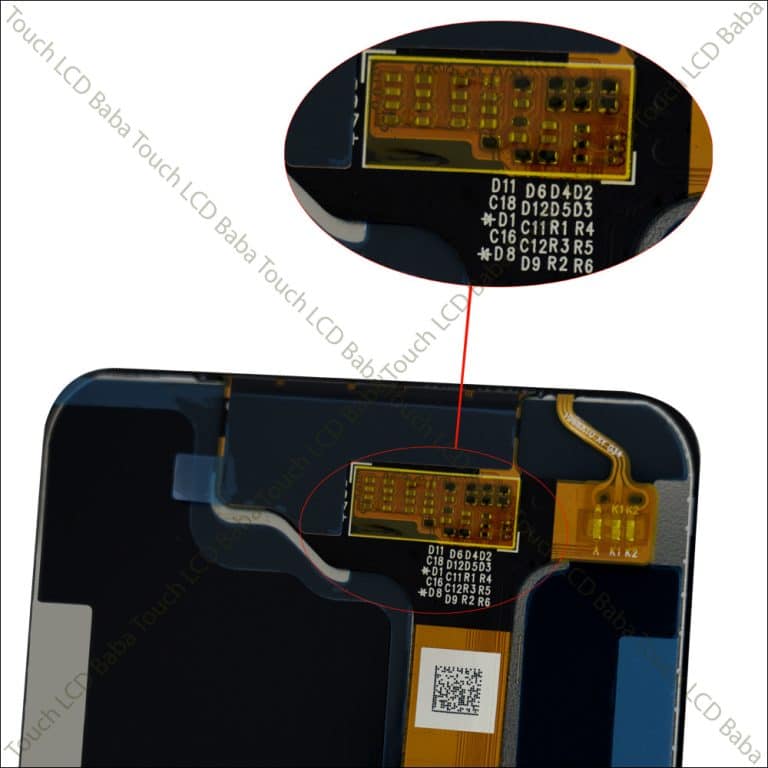 Shipping, Return and Refund Policy
All the products supplied by us come with 30 days return, refund, and replacement guarantee. To return a product, it should be in the same condition as we sent. You can't use or fix the items if you want to return. For complete details about Shipping and Returns, please click here.