If you damaged the Realme Narzo 50 display and need a display, Touch LCD Baba can help you get a 100% original display replacement in the comfort of your home. You can easily replace a broken display with another original display if you are willing to invest the necessary amount for the product. Many buyers try to find original displays for the lowest prices ever, and that's why they never get the desired quality product. If you are a customer looking for an original display for a low price, that approach will never get the original display.
After damage, you might get depressed because the phone was perfect without any issues. To retain the original display quality, you must install an original display replacement, or you can't enjoy the same quality as before. If you install a copycat display, the display's quality, colors, and brightness levels will drop significantly. Our products best fit your needs if you need a 100% original display because we don't sell duplicate screen replacements.
What does a Realme Narzo 50 display combo consist of?
A display combo consists of IPS LCD and touchscreen glass. These two parts are essential for a mobile phone; it is impossible to use the phone if either doesn't work as desired. The Realme Narzo 50 display combo helps you when the display or touchscreen glass has cracked. To replace the broken part, you need a brand new display unit, and that's the role of the Realme Narzo 50 display combo.
Please note that several different quality products are available in the market, and all combos are not equal. In the local market, duplicate screens sell very fast because of their low price, but you can't get optimum quality output and hence can't enjoy your phone. Therefore, always buy the original display combos to avoid any problems.
Why should you always purchase the original screens?
You surely don't want to give up on the quality of your display after buying a duplicate display replacement. You often get attracted to a bad-quality display because it costs Rs 1000 less, and without a second thought, you buy a duplicate display and have no idea about the drawbacks. Most people who buy and install local screens remorse later because the new display doesn't work well, and when the phone goes completely out of shape, you'll feel like you've wasted the money.
First, duplicate screens are unreliable and stop working extremely soon or even break inside the pocket. The material used in duplicate screens is of the lowest quality, and you can't use such cheap products for a long time. Even a minor drop will damage the touchscreen glass (or display), so you must invest more money to replace it. If you buy a duplicate display two times a year, you've already spent more than the original display and sacrificed the quality. That's why you should always refrain from wasting your money.
Realme Narzo 50 Display Specifications
| | |
| --- | --- |
| | This combo is 100% original, tested, brand new, and suitable for Realme Narzo 50, model number RMX3286. |
| | The screen size is 6.6″, the display type is an IPS LCD, and the resolution is 1080 x 2412 Pixels. |
| | You get a complete display unit consisting of an inner display and a front layer of touchscreen glass. |
| | The new display offers a 120Hz refresh rate, and the maximum peak brightness is 600 nits. |
| | You can easily test and verify the flawless condition of the new display before installing it. |
| | Our testing team tests each display to verify its clean condition and then ships the product to the customers. |
| | The new display replacement is 100% identical to the factory-fitted original display. |
| | After replacing the display, you won't face any degradation in the display quality. |
| | We pack the products cautiously in hard plastic boxes with additional protection. |
| | We buy our stock from the OEM manufacturers who make and supply original screens to the company. |
| | You can order the product using Cash on Delivery or Online Payments (additional 10% discount). |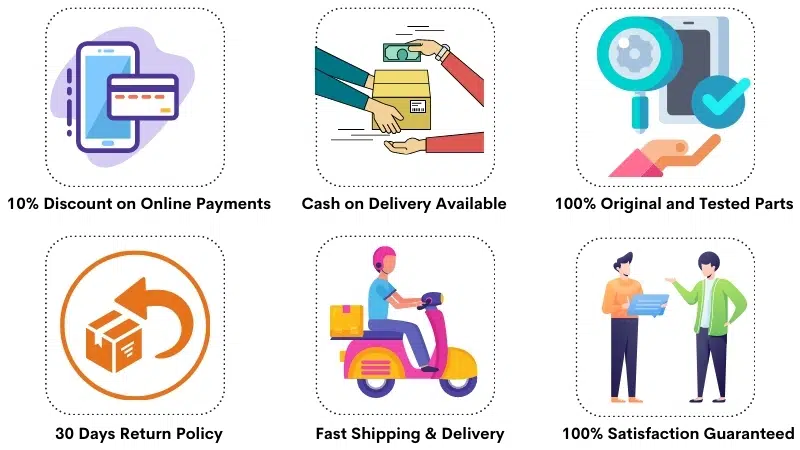 Frequently Asked Questions
Q: How much does replacing a broken Realme Narzo 50 display in India cost?
The price of a 100% original Realme Narzo 50 display replacement is around Rs 3300-3500. If you purchase a duplicate display (first copy/diamond quality ), the combo costs Rs 1500-1700 in India. The quality difference between the original and a first-copy display is massive.
Q: I never bought a display combo online before. Is this safe and worthy?
If you want an original display replacement for your phone, it is undoubtedly safe and worth buying a display online. Please ensure you don't fall into low-pricing traps; otherwise, you'll not get an original display. If you search for a display online, you'll find many different websites and prices that will confuse you. Many customers get confused and can't make a quick decision.
Please note that all low-priced screens are counterfeit and offer 50% quality of the original display. You can easily get a duplicate display for cheap, and if that is what you need, you better take your business to the local market, where duplicate screens are available for competitive prices. Buying online from Touch LCD Baba is beneficial when you don't want to compromise the display quality. If you are happy with a duplicate screen, you'll surely feel that our prices are excessive as you don't want to allocate the necessary budget for the screen replacement.
Q: What if the new Narzo 50 display doesn't work on my phone?
We understand your concern and want to assure you that we test all the screens one by one before shipping them to you. We understand that a new display can be defective, and we want to avoid such occurrences at any cost because a defective display will result in more operational costs when we arrange a pickup and send another working piece to the customer. To eliminate this problem, we test the display before shipping, and we are 100% sure that this display will work on our client's phone.
All Realme Narzo 50 phones have the same display; if a display works on our phone, it is bound to work on the customer's phone. That's how testing the display works, and testing the display on a Realme Narzo 50 motherboard is the only foolproof way. That's why we always follow the best practices and our customers are always satisfied with our products.
Q: What is the probability of facing incompatibility issues?
There is no chance of any incompatibility issue because all Realme Narzo 50 screens are the same and pre-verified for working. Some customers think that a particular screen might not work specifically on their device, and they will face incompatibility issues. However, all such assumptions are wrong, and as long as you have a good working phone, you'll not face any issues.
You can face problems with the new display only if you have a faulty motherboard or other similar issues with your phone. For example, you have a water-damaged phone, and you think only replacing the display will resolve the display issue. In reality, water can easily damage the motherboard, and no new screens will work into that. If you just dropped the phone and broke the display, there is no chance of incompatibility.
Q: How can I test the new Realme Narzo 50 display before installation?
You can easily test the new display by connecting it to the motherboard. The act of testing the display before installation is known as open-condition testing, and you can follow these easy steps to test and verify the display :
First, you must dismantle the phone and open the required screws to access the motherboard.
Then identify the display's cable connected to the motherboard and gently eject it.
Now, please connect the new display's flex with the motherboard in the same direction as the old display was connected.
Turn on the phone, and you can easily test the new display in real time.
Please note that you don't need to depart the broken display from your phone to test the new display. You should leave the broken display as it is and connect the new display's flex cable to your phone's motherboard in the open condition to test the new display. It is very easy to test the new screen, and all technicians are fully familiar with this process.
Q: What is your return policy if the new display doesn't work?
You can easily return the display to us in the same condition you received it. We supply fresh, brand-new products and will not accept any used returns.  Therefore, please follow all the terms and conditions, and we don't accept any excuses that violate the return policy. You are free to test the display by connecting its flex cable to your phone, which doesn't damage the display.
Some customers peel off the protective films, install the screens into their phones and then want to return them. Our return policy forbids such returns, and you can't override them or come up with excuses. We never want any customer to suffer any loss, so our return policies are 100% clear without any ambiguity. Always maintain the brand-new condition of new products, and you will never face issues.
Realme Narzo 50 Display Photos
Please refer to the images below if you want to see actual product images of the Realme Narzo 50 display replacement. If you've any questions about the product, please don't hesitate to call us at 9587954273.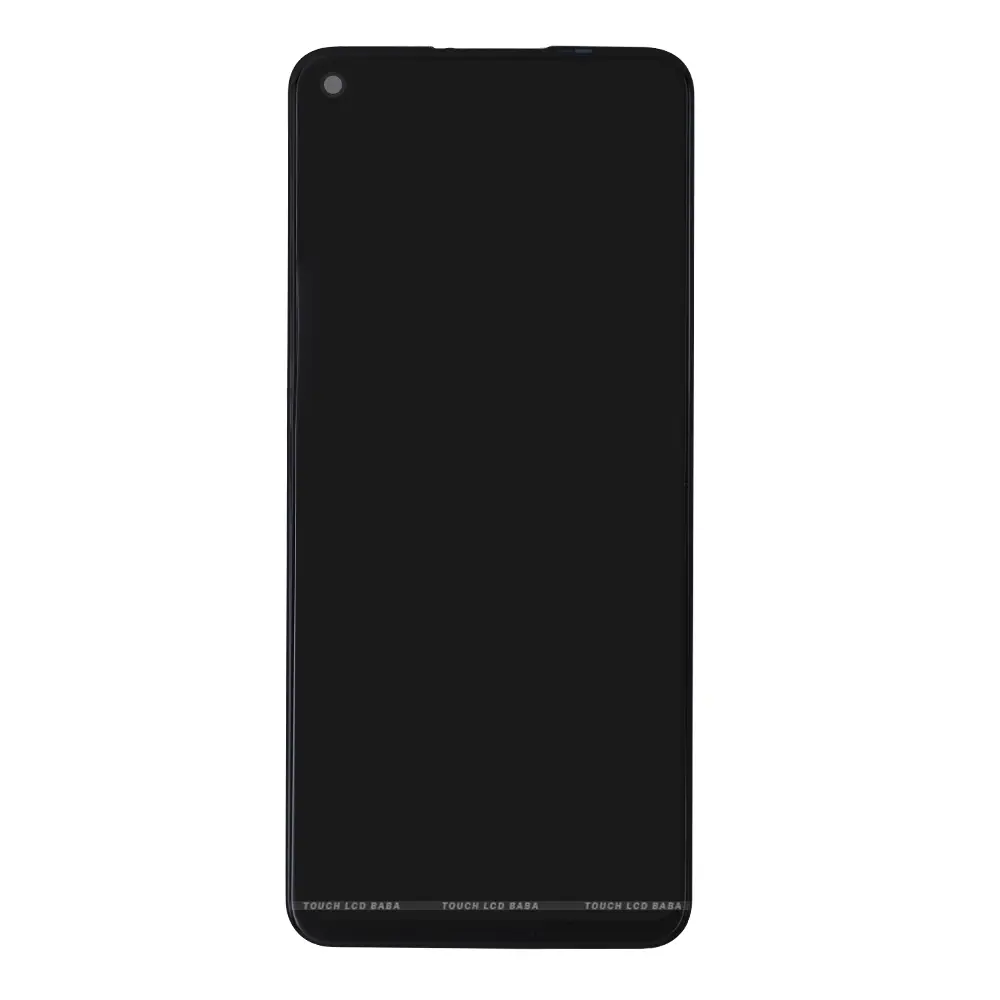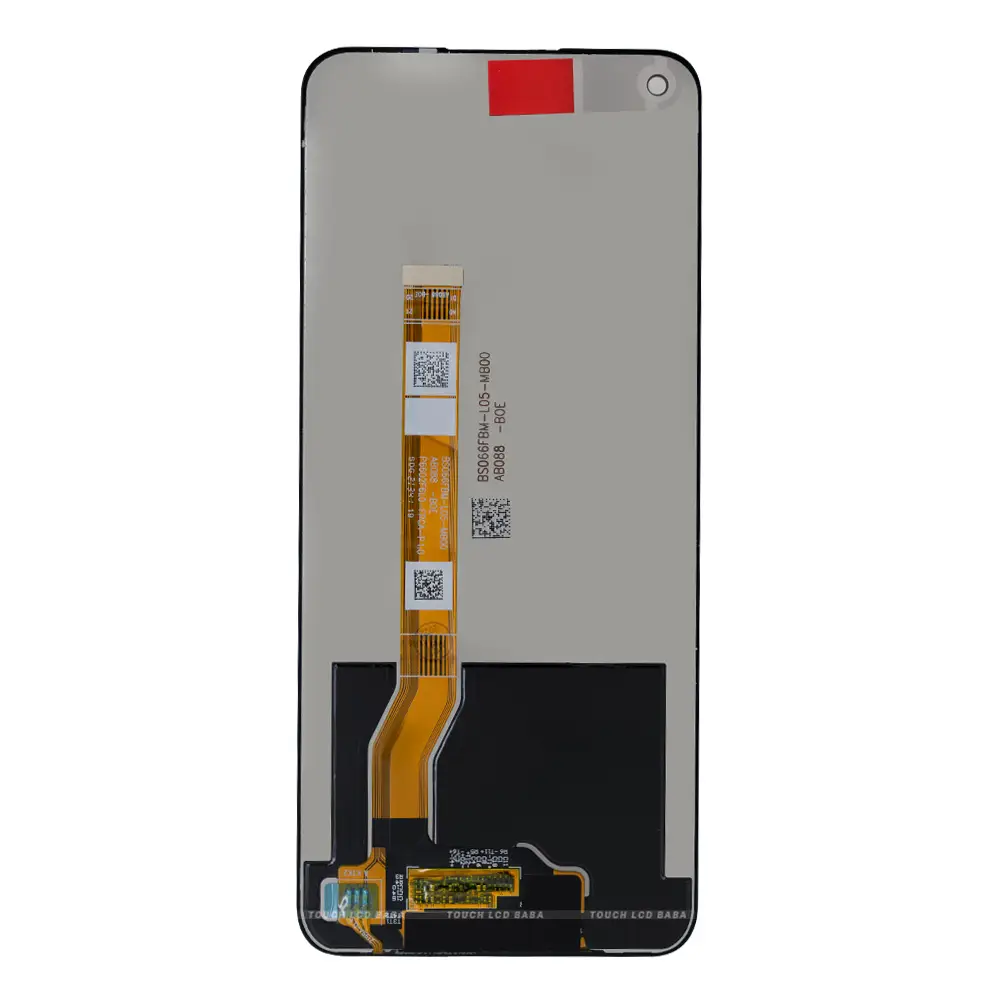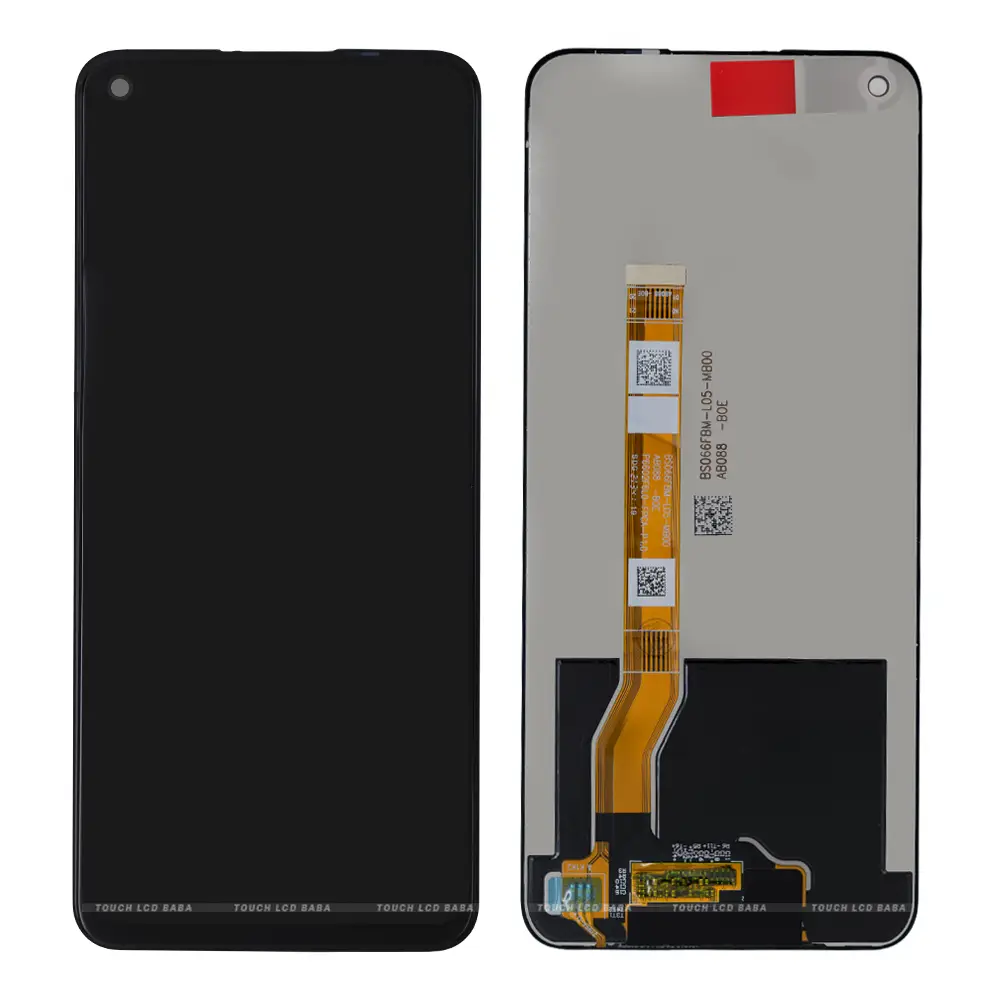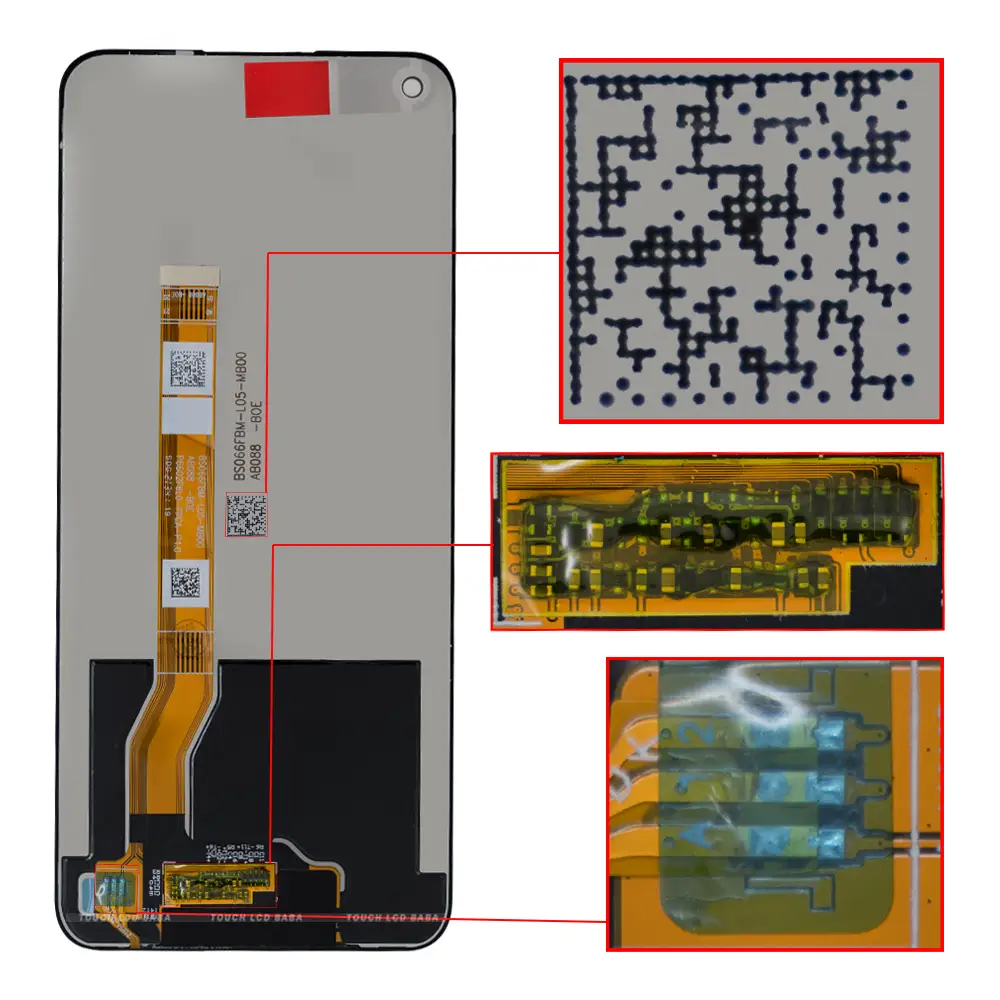 Shipping, Return and Refund Policy
All our products come with 30 days return, refund, and replacement guarantee. To return a product, It should be in the same condition we sent. You can't use or fix the new Realme Narzo 50 display if you want to return it for any reason. For complete details about Shipping, Returns and Warranty, please click here.