It is extremely disheartening when we accidentally break the display of the Realme XT phone. The Realme XT is an amazing smartphone that comes in a mid-range price category but offers the finest and premium features, design, and AMOLED display. The display is so vibrant and smooth that it is like a hot knife and butter. The in-display fingerprint is probably the biggest attraction of this phone, and if you drop the phone and damage the display, you certainly need to get a display replacement.
If you accidentally broke this Realme XT's glorious display, you will certainly get disappointed because the Super AMOLED screens are never available for low prices. You might also have budget issues and worries about what happens next. On this page, we'll answer all the Realme XT display replacement questions so that you can make an informed decision and invest your money wisely. It is essential to understand how the display replacement actually works and how local screens can't fulfill the quality requirements. So let's dive in and discuss how to replace the Realme XT display in the best possible way.
Realme XT Display Specifications
| | |
| --- | --- |
| | This combo is 100% original, brand new and suitable for Realme XT, RMX1921. |
| | The Realme XT display size is 6.4″, display type is AMOLED and resolution is 2340 x 1080 Pixels. |
| | The main touch screen glass comes with Corning® Gorilla® Glass 5. |
| | Our display replacement comes directly from the OEM and supports in-display fingerprint functionality. |
| | We verify each screen of Realme XT before it goes out to our customers. |
| | As we sell strictly original parts, you won't see any degradation in screen quality. |
| | The proximity sensor also works perfectly without any flaws. |
| | You can connect the display temporarily to your phone and easily verify the quality. |
| | We pack our products in hard plastic boxes with additional layers so that everything stays safe during transit. |
| | We also try registering the fingerprints to verify the in-display fingerprint functionality before sending the product. |
| | You can order the products using Cash on Delivery or Online Payments (10% additional discount). |
What are the viable options to replace the broken Realme XT display?
There is no doubt that the markets offer a plethora of cheaper options but are they worth visiting or even considering? We don't think so, and there is a reason behind that. Most of the local markets' products are merely duplicates of the original products, and such products are known as TFT quality displays.
If you wonder what the TFT quality display is, It is a lower grade display with 30-40% quality of the original and comes for a lower price. Here are your options to replace the damaged Realme XT display :
A) The official Service Center
If you've got a service center within easy reach, you can visit the official service center, and you'll surely get original parts. However, the prices may be much higher in the service center, or many cities don't have any service centers. Traveling here and there to repair the phone might not suit everyone. Sometimes, the spare parts are not ready, and you need to wait until the parts are available. So this option is suitable for some customers and vice-versa.
B) Local Market Repairs
As duplicate screens cost very low, customers are quickly attracted, but these products will be a nightmare. Unfortunately, this is exactly what happens with the local market repairs. Mostly all vendors have duplicate products, and these are nowhere close in terms of quality output.
Your smartphone's display quality will degrade instantly if you install a duplicate display on it. On top of that, the fingerprint scanner never works with TFT quality screens, and this is what 99% of vendors are selling locally. So beware of cheap replacements as you get what you pay for.
C) Buy a new display online.
We can vouch for our products if you purchase from us, but we don't suggest you blindly trust other online vendors. Many online sellers sell fake screens on big branded websites, and they call it OG quality. These are copy screens, and if you need a duplicate one, don't buy from us and even don't buy online. Instead, visit the local market, and you'll get a better deal along with the installation.
If you need a 100% original one, then you can purchase it from us. Surely, we don't offer the best bargains on the Internet, but we offer 100% original screens guaranteed to provide 100% satisfaction. So you'll get true value for your money, and all the display features like the in-display fingerprint scanner will continue to work.
What are the different display qualities available for Realme XT?
If you visit a technician, they will try to entangle you with so many different qualities that you'll literally get confused. You'll often hear several words like 99% quality, 90% quality, OG quality, best quality, first copy, but all these words are sugarcoated as the sellers don't want to say straight that they have got a junk duplicate product. If you want to purchase a Realme XT display, mainly you'll find two qualities :
1. The original AMOLED Realme XT Display
This is exactly what we sell, and this is an AMOLED quality display, the same as it comes with a brand new phone. All the display features like the proximity sensor, the in-display fingerprint will continue to work flawlessly. In addition, the AMOLED display offers very vivid colors, amazing sharpness, and fluidness. That's why customers prefer original spare parts because saving some money and deteriorating the display quality doesn't make any sense.
2. The First Copy / OG Quality / Best Quality / 99% Quality
When the technician doesn't have the courage to say that they have got a 100% original product and try to use other names, consider that display will be 100% duplicate. They use good-sounding names for duplicate products so that you are fooled into buying the product. Such products come with a huge quality compromise, and we don't suggest buying such screen replacements for your Realme XT. The fingerprint scanner never works in such products.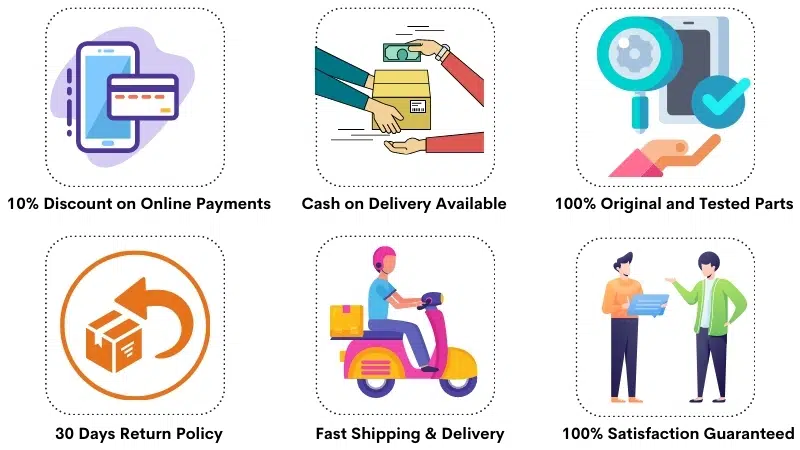 What are the disadvantages of Only Glass Replacement?
Many customers damage only the top layer of touch screen glass and seek only the glass replacement. Unfortunately, the only glass replacement is a method for repairing the existing display by using low-quality techniques. So when you choose the glass replacement, you repair the broken display anyhow and do not buy anything new with your money.
The only glass replacement is a thriving job in the market because it makes a boatload of money for technicians. The only glass of Realme XT costs less than Rs 100, and try inquiring in the market and see how much money you are asked for. We are not talking about the tempered glass here; we are talking about the main touch screen glass, which gets broken when the phone drops accidentally.
This procedure can be done at a small price, and therefore the demand for it is quickly rising, and customers are inclining more towards it as the days pass. Customers avoid the complete combo replacement, which is much more expensive.
Here are the Disadvantages of only glass replacement :
First, the entire procedure of only glass replacement is risky, from start to finish.
You'll never get the same display quality again with such repaired screens.
It is tricky to separate the display and touch screen, and in most cases, both will break eventually.
The brightness tint will completely change, the colors will start looking weird, and the feel of using the phone will change completely.
After glass replacement, you'll see dust spots, dead pixels, black spots, and yellow spots inside the display.
The glass used to replace the broken one is copied, and your phone is no longer protected by Gorilla Glass 5.
Your phone is 5 times more prone to damage now, and you'll need to replace the glass several times a year.
What are the differences between the first copy and the original display products?
The first copy means a duplicate screen, and there are lots of differences. Always keep in mind that if you get something for lower prices, there is a catch, and you might not realize it instantly, but you'll certainly notice later when you start using the phone after repairs. Here are the main differences :
The original display is Super AMOLED, while the duplicate display is TFT quality.
The display quality reduces by 40% compared with the original one in terms of colors, quality, and brightness.
You'll see a round transparent circle and several other transparent figures on the backside of the original display.
A duplicate screen will never have any transparent section in the display because there is no provision.
The in-display fingerprint scanner never works in duplicate TFT screens as there is no option for that.
The proximity sensor never works with the TFT display, and the screen always stays on, even during the calls.
A first copy display costs around Rs 2000, while the original AMOLED display of Realme XT costs around Rs 7000.
We supply 100% Original Realme XT Display. The In-Display Fingerprint scanner and Proximity Sensor Both Works Perfectly.

Questions and Answers
Q: How much does it cost to replace a broken Realme XT display in India?
The price of a 100% original Realme XT display replacement is around Rs 6800-7000. If you buy a duplicate TFT screen replacement, then the combo costs about Rs 2000-2200 in India, but the in-display fingerprint scanner will no longer work.
Q: Can I use the in-display fingerprint unlocking feature after replacement?
This feature works only with the original AMOLED screens of Realme XT. So if you purchase a duplicate TFT screen replacement, this feature will no longer work. However, if you purchase the original display on this page, the in-display fingerprint scanner will normally work.
Even after replacing the display, you can register new fingerprints and use new/existing fingerprints to unlock the device. Thus, the original screen replacement never changes the phone's basic features, but everything stays intact.
Q: I have so many trust issues with Online Sellers. What about that?
We know that many customers have trust issues because they have burned their hands on counterfeit products before. However, in our opinion, those trust issues arise from customers' own bad decisions when they try to find cheap deals/offers and order without a second thought. If they are cheated via their own actions, they try to show their distrust to others next time, which actually doesn't make any sense.
We talk with so many customers, and some of them are very skeptical about buying online but still do it in compulsion. They explain that a site offered a 60% discount, ordered the product, and got the wrong/fake one. So don't be entrapped by offers but such things actually never exist.
Q: What if the new Realme XT display doesn't work?
We make sure to examine each display for flawless working before dispatch. It would be really very surprising for us if the display doesn't work for you, and we'll be more than happy to provide you with a return or replacement. However, almost all such cases are connected to a faulty motherboard or the technician not doing things properly.
In our testing facility, we test each combo, one by one, and only after that goes out to our clients. If our testing team and the customer are using the same phone, how come it is possible that the display works on our phone and doesn't work on the client's phone.
So such things are generally not possible unless you've some issues with your device itself. Still, Our team will take your issue forward and offer you the 30 days policy for replacement or refund, which is available on all our products. Under this policy's guidelines, if a customer returns the product within 30 days of its delivery, then the customer can ask for another replacement or a complete refund in exchange for it.
However, the guideline also mentions that the display product must be completely unused when returned because we cannot take unused products. Therefore, make sure that you do not even remove the protective film before testing the product.
Q: Can I do the self-replacement at home?
The procedure of display replacement can only be performed by someone who is a master in this field and has years of experience with smartphones. This procedure needs precision, and even a small mistake could probably ruin the entire smartphone. Therefore, if you are not a professional technician, you should most certainly avoid self-replacement at home. You might end up damaging the display and the functionality of your smartphone completely. If not done right, the phone and the money both could go down the drain. You should avoid taking such a big risk.
Please also note that the latest phones having the in-display fingerprint scanner are not easy to install. The bezel's fingerprint scanner and the transparent circle in the display should be perfectly aligned; otherwise, the scanner will not work. So there are certain tricks that average customers do not know. We suggest you appoint a technician and pay Rs 250-300 to him to install the display.
Q: Do you test the new display before shipment?
Absolutely. Touch LCD Baba makes sure that all the products are thoroughly tested before they are shipped for delivery. We have hired some of the top technicians and experts from our locality who test the screens one by one.  They make sure that minor details are checked, even the tiniest flaws are caught, and defective screens never go into customers' hands.
Realme XT Display Photos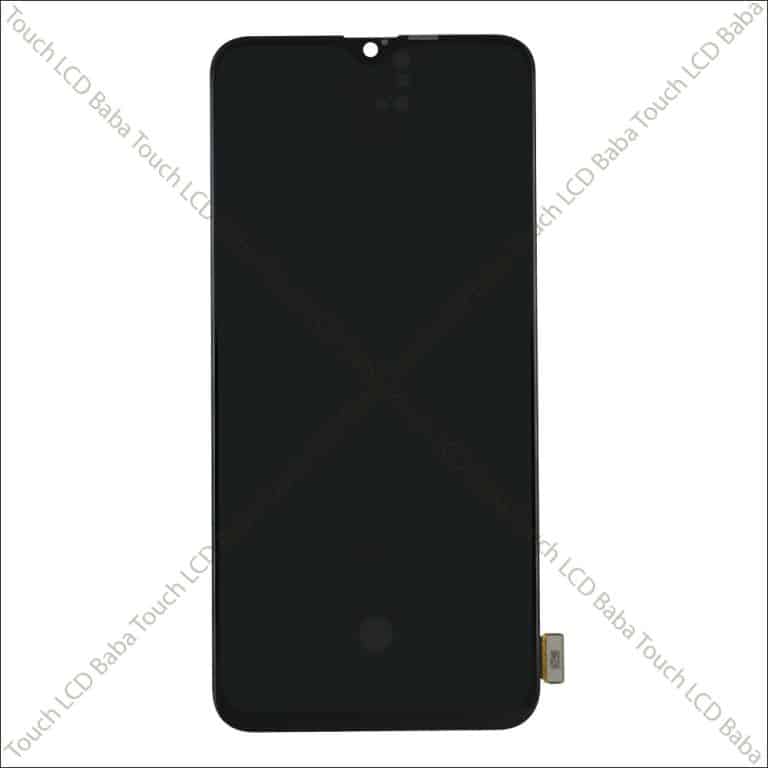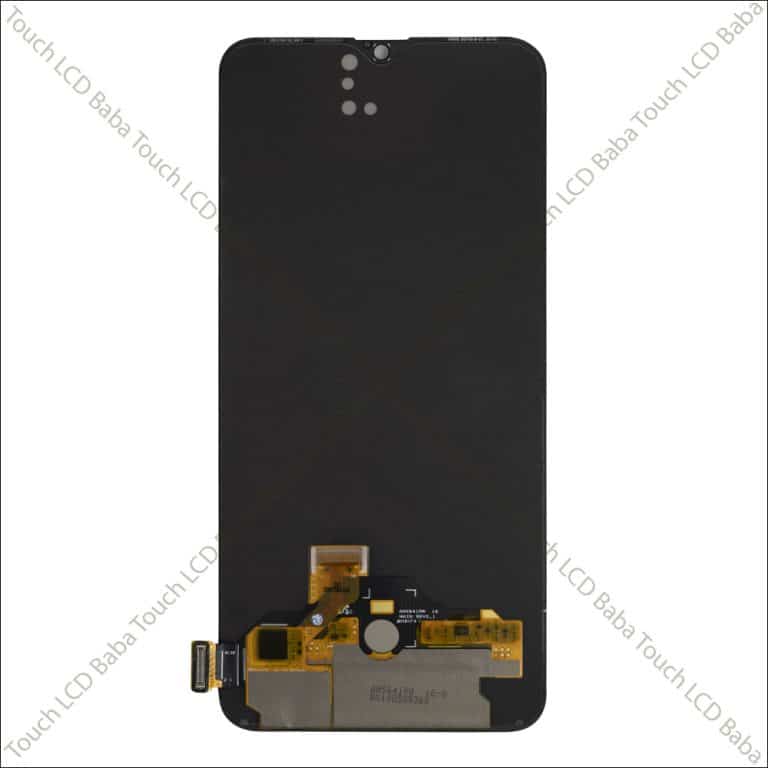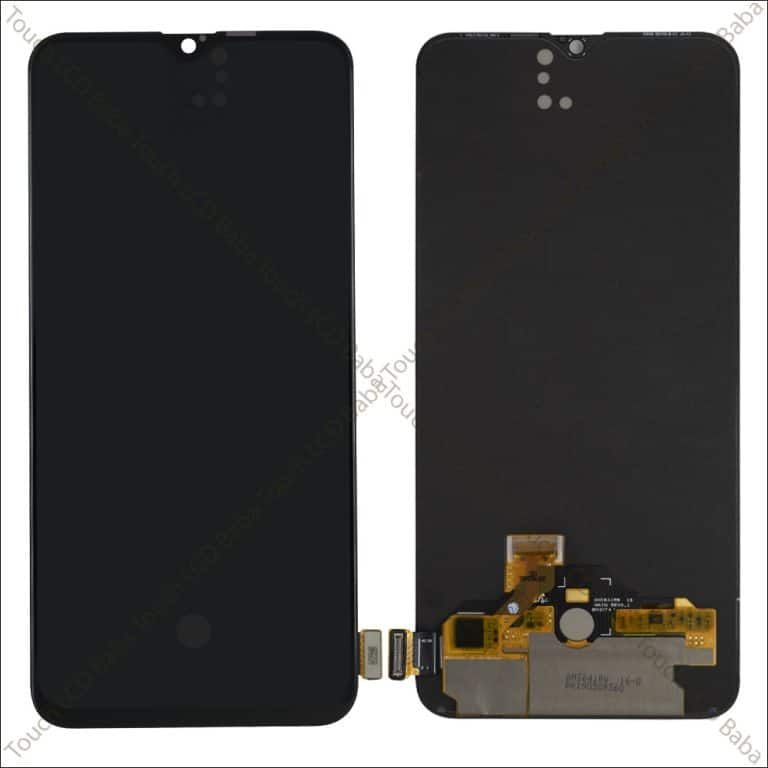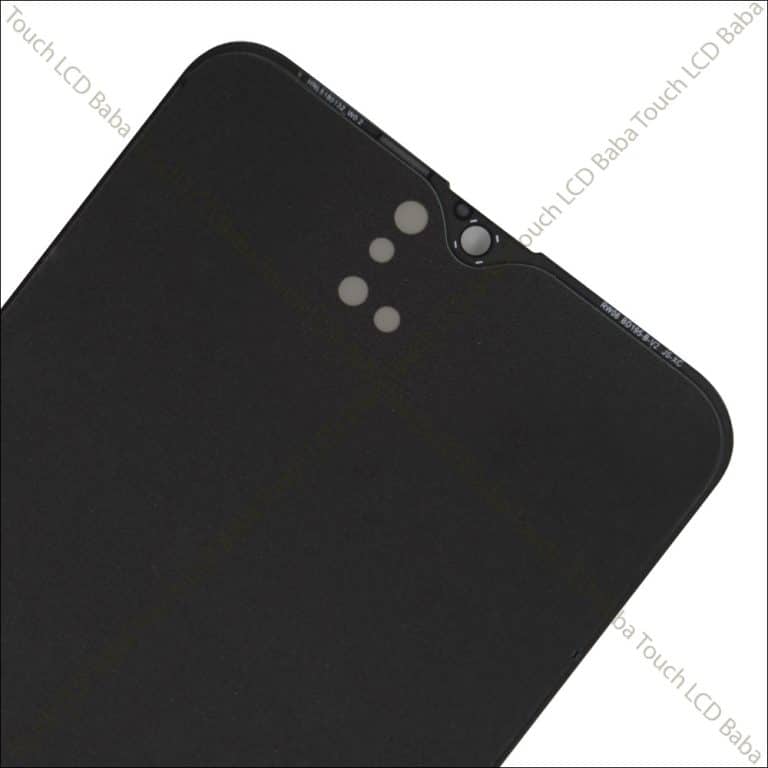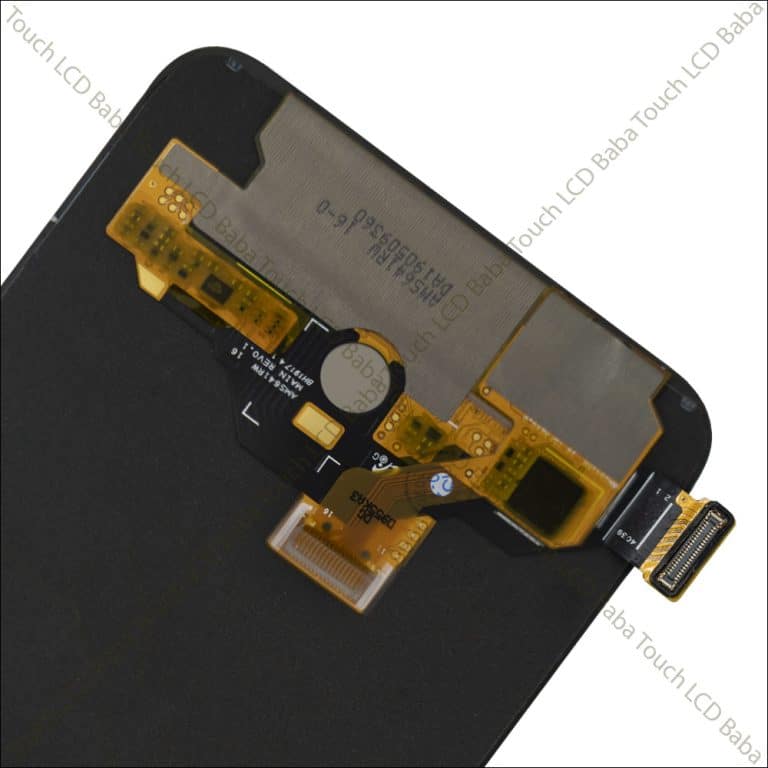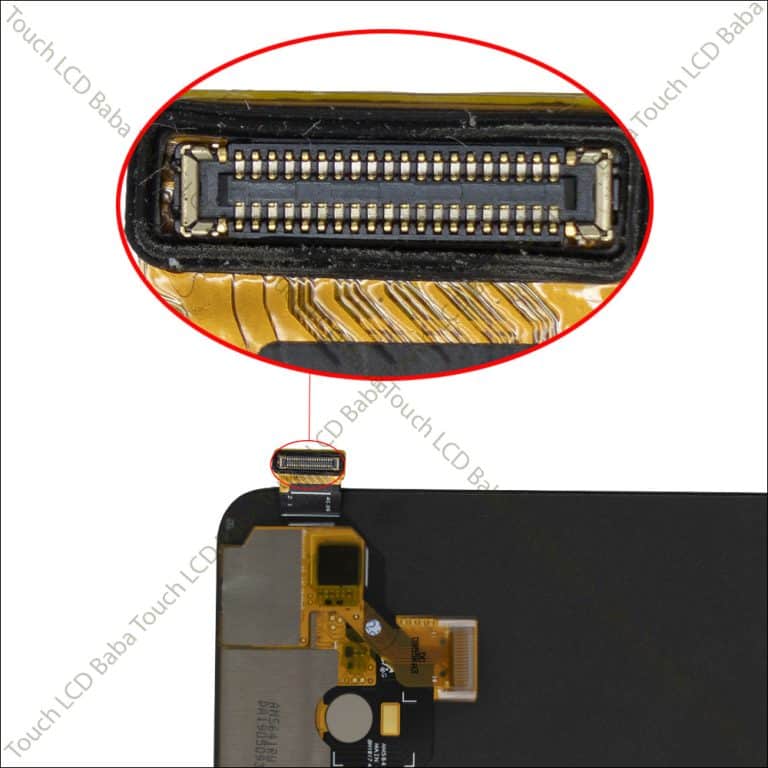 Shipping, Return and Refund Policy
All the products supplied by us come with 30 days return, refund, and replacement guarantee. To return a product, It should be in the same condition as we sent. You can't use or fix the display if you want to return them. For complete details about Shipping, Returns and Warranty, please click here.