If you have broken the Redmi 10 display and need a 100% original replacement, we offer original spare parts a customer loves to buy. After display or touch screen damage, you surely don't want to give up on the quality of your phone and need the best screen replacements. However, if you buy low duplicate products, you must sacrifice the display quality and can't enjoy your phone as before. Many customers buy fake screens from the market and later realize they have wasted their money. Please note that duplicate screens are not a good solution, and you should always prefer original screen replacements.
Finding an original display from the market is difficult because local vendors always focus on duplicate products. If you are a customer trying to find a display for the lowest price, you'll never get the desired display quality. Please note that original screens are unavailable for low prices, and you will need to invest a considerable amount in original products. We offer a 100% original display on this page, and you can order the product from anywhere in India. If you've any questions, please contact us at 9587954273, and we'll be happy to assist you further.
Why buying an original Redmi 10 display is a worthy investment?
If you buy a duplicate product, you can save a thousand rupees at maximum, and that's when you start facing problems. Everyone uses their phone for almost 4 hours daily for social media, entertainment, and other similar purposes. If the touch screen doesn't work correctly or the colors on display are patchy, you'll surely get frustrated, and that's why you should always invest money in original spare parts. The saving you made for a duplicate display is not worth it because you can't use your phone without getting frustrated.
Please note that anyone who can afford a mobile phone can afford an original display, but it is just a saving mindset problem for customers. Just imagine you can buy a phone but can't buy its display and need a cheaper alternative. That doesn't make sense, and hunting for the lowest prices will always yield low-quality spare parts. Invest once, but always invest in quality products to enjoy the phone without boundaries.
What are the common issues with a duplicate/first-copy display?
We don't offer fake products; this section will enlighten you about duplicate screen replacements. If you found a display for Rs 1500, that's normal for non-original screens, and these issues are very common with such products. Before you buy and install a duplicate display, you should know that these issues are forthcoming :
Low brightness, and you can't enjoy multimedia content or movies anymore.
The display dims in direct sunlight, and you can't use your phone.
Even on maximum brightness levels, the brightest will not increase.
A duplicate touchscreen glass breaks very easily with subtle pressure.
The touch screen will sometimes lag, and typing input will need many corrections.
You can use the phone with a basic display, but the fluidness and screen quality feels like a burden to the owner. We've seen numerous customers who bought a duplicate display and later realized it was not worth the investment. If you want to verify these issues yourself, test a duplicate display before installation, and you can verify these problems yourself.
Redmi 10 Display Specifications
| | |
| --- | --- |
| | This display combo is 100% original, tested, brand new, and suitable for Redmi 10, model MZB0B6OIN. |
| | The Redmi 10 display size is 6.7″, the display type is IPS LCD, and the resolution is 1650 x 720 Pixels. |
| | You get a complete display and touchscreen digitizer glass merged into one. |
| | We test each display manually for 100% flawless working and then ship it to our customers. |
| | You can enjoy 100% original colors, quality, and brightness, similar to the factory-fitted display. |
| | We offer OEM screen replacements which are sourced directly from the manufacturers. |
| | You will never face any quality degradation issues with our products because they are 100% original. |
| | You can also test the new display before permanently installing it on your phone. |
| | We back our products with a 30 days return, refund, and replacement guarantee. |
| | The Redmi 10 display combo is available in stock, and the turnaround time is very fast. |
| | You can order the product using Cash on Delivery or Online Payments (additional 10% discount). |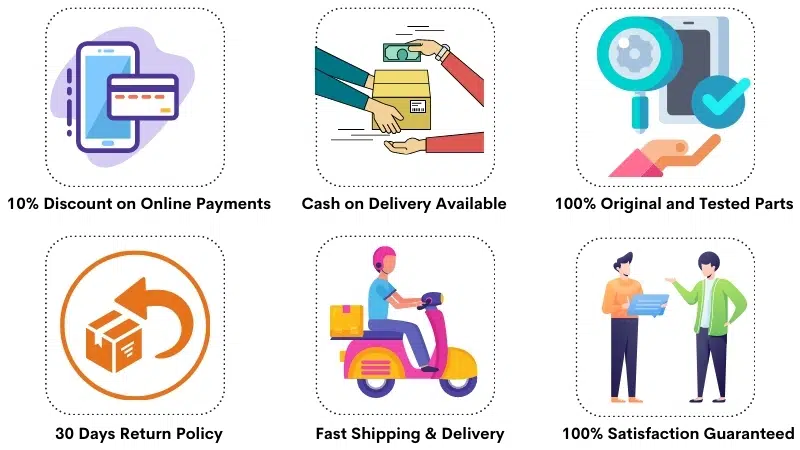 Frequently Asked Questions
Q: How much does replacing a broken Redmi 10 display in India cost?
The price of a 100% original Redmi 10 display replacement is around Rs 2500-2800. A fake display costs Rs 1000-1200, and you can easily buy it from the local market. The price difference between the original and duplicate displays confirms an equivalent quality difference, a well-known fact. To retain the original quality, you should always buy original display replacements.
Q: Do I also get the outer frame as shown in the product photos?
Yes. The display comes pre-assembled in the frame, and you don't need to affix the display manually. You don't need glue or double tape to stick the display manually. Many customers prefer a with-frame display because of its immaculate finishing, which is impossible with duplicate products.
Typically, a technician would assemble the display in the frame using glue or double tapes, and you'll always see remaining glue inside the frame, which looks a bit messy. This display is a dream come true if you want immaculate fitting and finishing. It is durable because the display never bulges out of the frame.
Q: Can you briefly explain your return policy?
You get a 30-day interim period to return a delivered product, and you should ensure returning it in the same condition as you received it. You can test the display by connecting its flex to your phone's motherboard, but you shouldn't remove the screen guard, warranty stickers, and other coverings. If you tamper with the product, you can't return it. To be eligible for our return policy, you must return within 30 days and in unused condition (the same as we supplied).
Q: Should I buy this display if the outer frame isn't cracked yet?
Of course. When you buy a Redmi 10 display, as shown on this page, you buy the front half of the phone in new condition. You need to shift the hardware parts like the motherboard, battery, and other components from the old frame into the new frame, and that's all. This is how the official service center fixes broken phones without leaving marks of repair.
If you swap the broken display combo with this one, you'll completely renew the front side portion of your phone. You'll also get a new earpiece mesh pre-installed in the frame, and after installation, you'll not even realize if you've replaced the display. If you don't want to downgrade the experience of using a phone, you can buy this product without a second thought.
Q: I don't have enough money to buy this display and need a cheaper one. Do you have one?
We are sorry, but we don't offer compromised solutions as the price can only be lower. You can easily find low-quality solutions in the local market along with the installation. So if you're low on budget or don't want to spend money on the phone for any reason, you're free to take your route. Sometimes, you don't need an original display when you don't intend to use the phone for a long time, and that's fine.
Q: How do you verify the working condition of the new display?
We believe you want to know about our testing procedure for the new display, and we'll surely discuss that in detail. Here are the steps we take to test the new Redmi 10 display :
We connect the new spare part to a working motherboard of the Redmi 10 phone.
Then we turn on the phone, and the new display starts working normally.
We test the touch screen, colors, brightness, and other vital aspects of the product.
After that, we dispatch the product to the customer.
Please note that we rely on testing the display in open condition and don't assemble or fit the display in our phones. That's how we maintain the display's brand-new condition and test its flawless condition. We hope you understand that installing the display isn't necessary to test it. You can easily test the display in open condition by connecting it to the motherboard in an open condition.
Q: Is this also display suitable for Redmi 10 Prime phone?
No. This display is suitable only for Redmi 10 model and not for Redmi 10 Prime. Before you order the product, please ensure the model number of your device because similar model names can easily confuse you. We have included this question in the FAQ section because some customers have mistakenly ordered this display for Redmi 10 Prime.
Q: What is the difference between a service center display and this product?
There is no difference between a service center display and this product, as both are 100% equivalent. The official service center also provides display installation services while we only sell the product. If you buy from us, you need to visit the local market and find a technician to install the display on your phone. We believe that mobile phone technicians are easily available all over India and you shouldn't face any problems.
Service centers are unavailable in numerous cities and villages, and customers don't have a reliable source for original screens. It doesn't matter if you live in a very small village; you can still order the original display and install it in your locality.
Redmi 10 Display Photos
The product underneath represents the actual product you'll get after your order. It is a 100% original display, the same as it comes with a brand-new phone. If you've any questions, please get in touch with us at 9587954273 and get the answers you're looking for.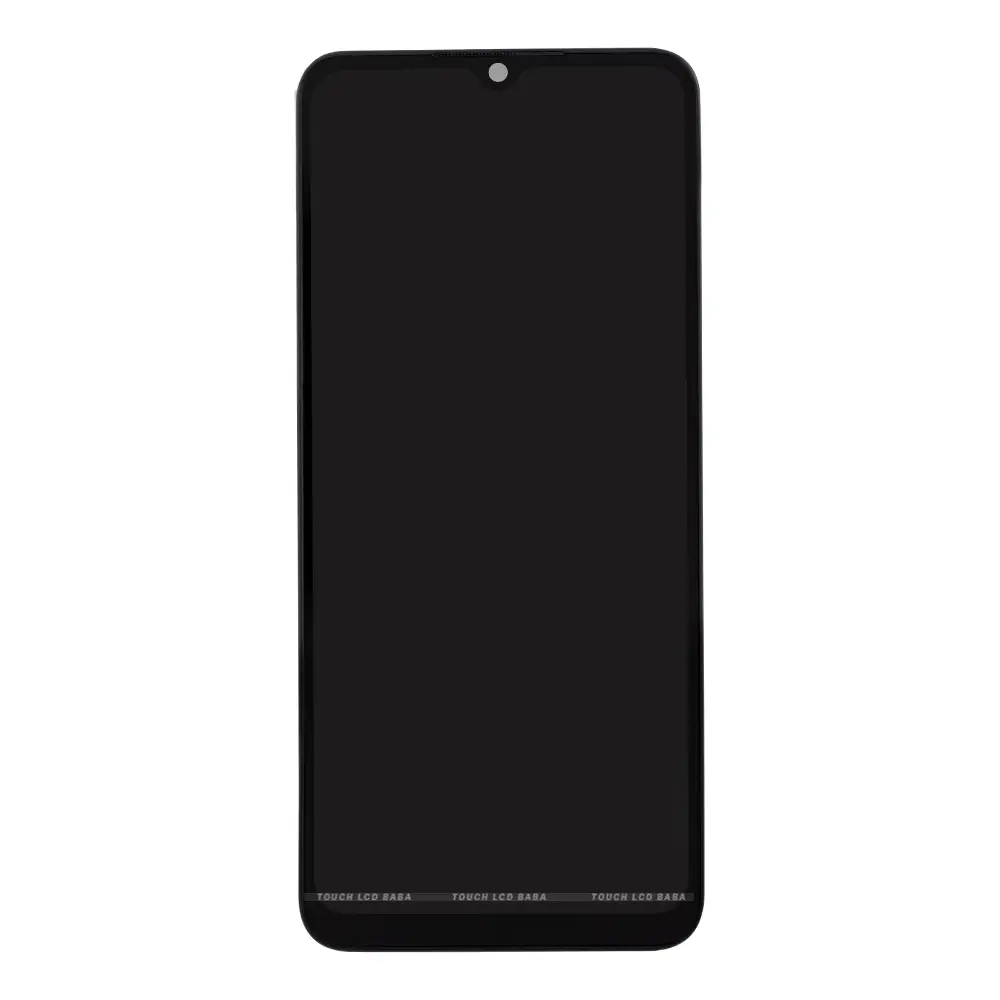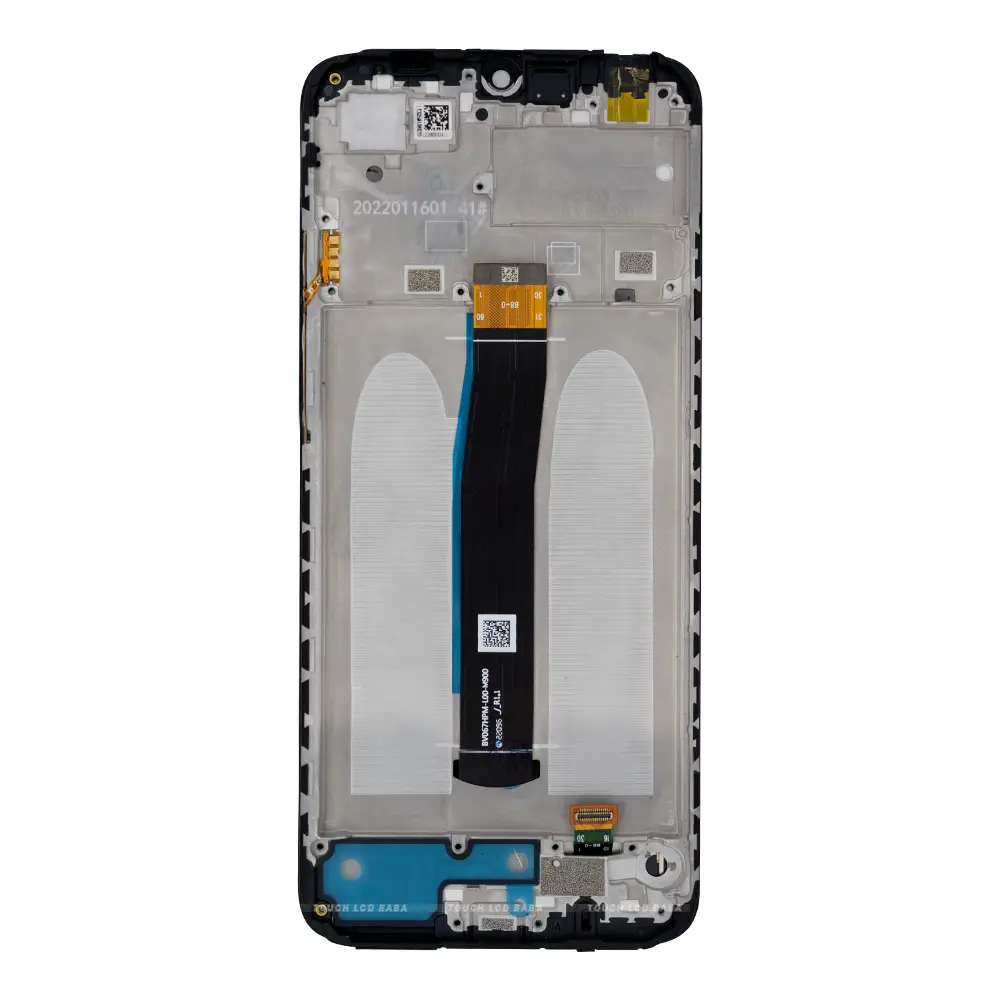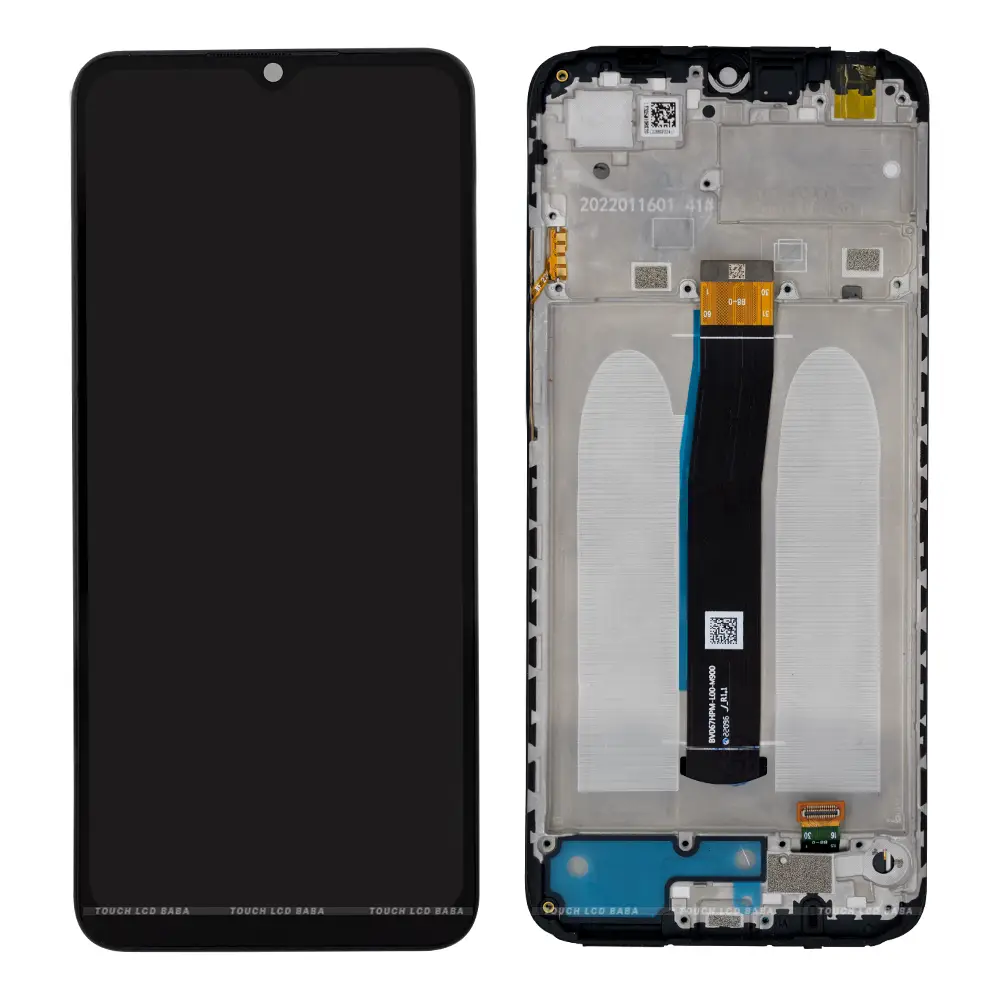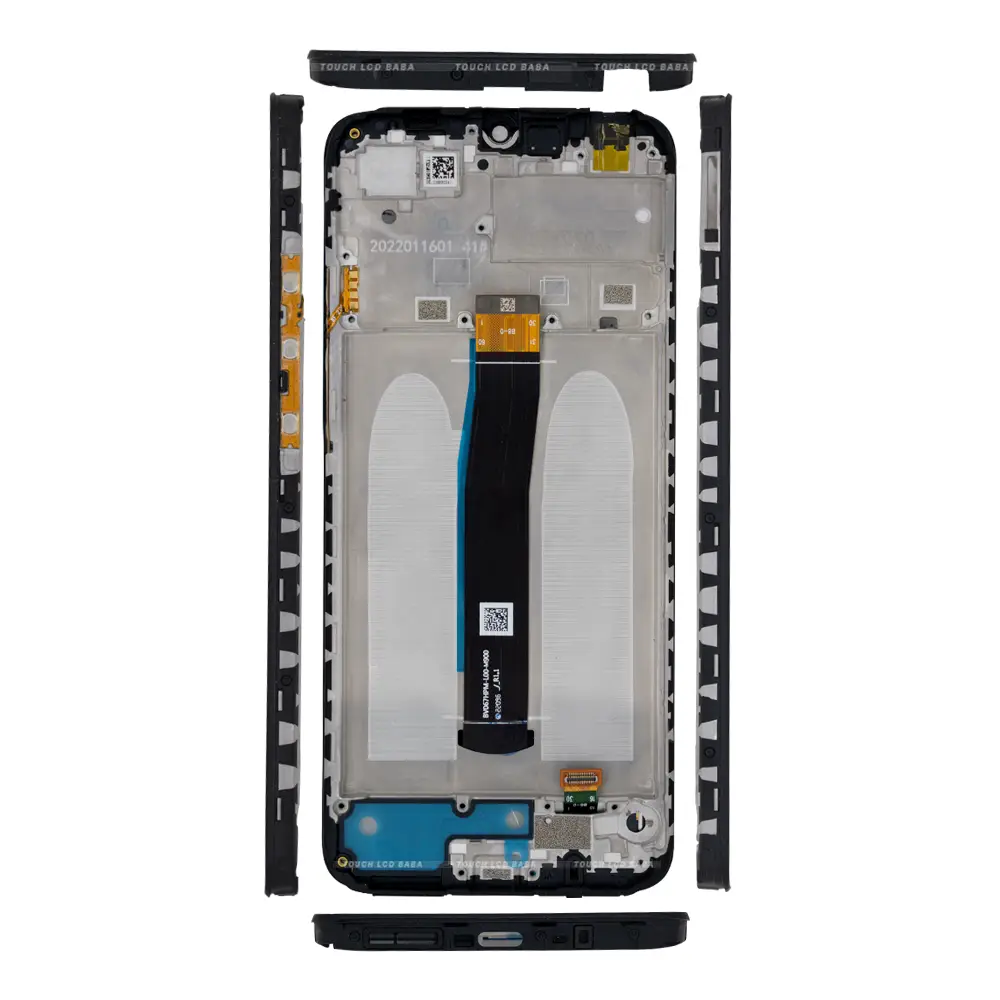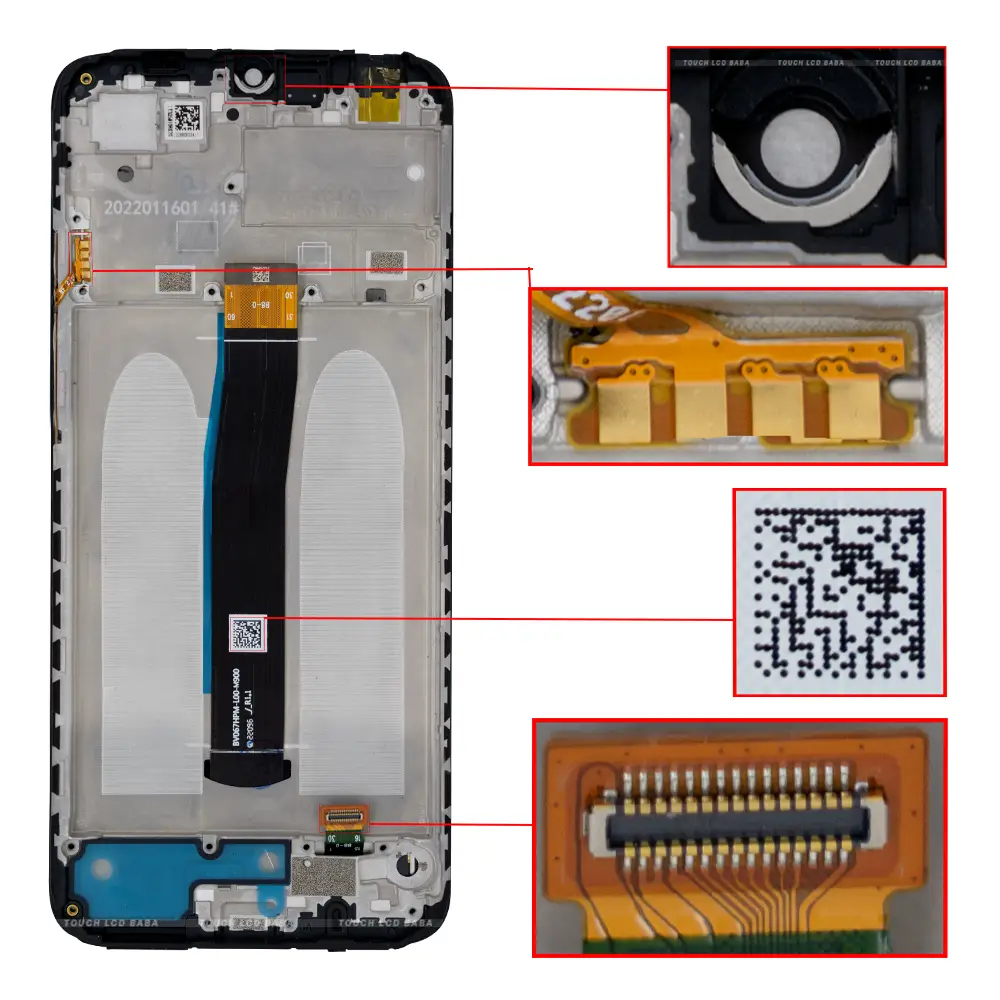 Shipping, Return and Refund Policy
All our products come with 30 days return, refund, and replacement guarantee. To return a product, It should be in the same condition we sent. You can't use or fix the Redmi 10 display if you want to return it. For complete details about Shipping, Returns and Warranty, please click here.