Are you dealing with a raddled Redmi K20 Pro battery and facing daily issues? It can be frustrating to deal with a worn-out battery because the phone switches off itself when you urgently need to use it. For example, you are watching your favorite show on YouTube, and suddenly your phone reboots without any warning or apparent reason. Many customers face strange issues when the battery is no longer in good condition, and at first glance, it is impossible to understand the issue precisely.
If your phone reboots itself and you take it to a local repair shop, most technicians will perceive it as a software problem. They will ask you to update the software or reset the device to solve the issue; even if you do, the problem will persist. You'll lose valuable data, and the problem will keep popping up like before. We've seen many frustrated customers who never thought it could be an issue with the battery.
How can you identify a raddled Redmi K20 Pro battery?
A raddled Redmi K20 Pro battery shows some early symptoms of its unhealthy condition. If you understand these indications well, you can resolve the problem much faster without entangling yourself in other solutions that will never address the actual problem. If you are facing one of these issues, most likely, you are dealing with a worn-out battery :
Your phone turns off or reboots without any apparent problem.
The battery drains much faster than before, while you didn't install any new applications recently.
You felt about the poor battery performance because you had to charge the battery more often.
The battery has puffed up and shows clear signs of its demise.
Your phone completely discharges overnight, even without actively using it.
The battery has stopped taking charge, and the battery percentage is standstill.
The charging percentage randomly jumps from 50% to 25%, to and fro.
After charging the battery to 100%, the battery life is very short-lived, and you must charge it again.
All these problems indicate a bad battery, and you should replace the battery as soon as possible. One rule of thumb you should always remember is that the existing battery must be more than 1.5-2 years old because battery issues are uncommon if your battery is relatively new.
Is it easy to replace an inbuilt Redmi K20 Pro battery?
Yes. An in-built battery is a normal battery but assembled inside the phone. When you face issues with the battery, it becomes essential to replace it; to do that, you need to dismantle the phone. The battery replacement was easy on old phones, where you could easily open the back panel and insert a new battery.
Now the battery is assembled inside a sealed phone, and to replace the battery, you need to dismantle the phone. The battery is firmly glued to the frame, and you can't remove it easily. You'll need some tools and expertise to remove it; otherwise, you could damage other parts of your phone. We won't say replacing it is extremely easy, but an expert technician can easily replace the battery in less than 20 minutes.
Redmi K20 Pro Battery Specifications
| | |
| --- | --- |
| | This battery is 100% original, fresh, tested for full capacity, and suitable for Redmi K20 Pro. |
| | The Redmi K20 Pro battery model number is BP40 the capacity is 4000 mAh. |
| | Max Voltage 4.4V. |
| | Nominal Voltage 3.85V |
| | Rated Capacity 3900mAh |
| | Typical Capacity 4000mAh |
| | You can resolve all the battery issues by using this product. |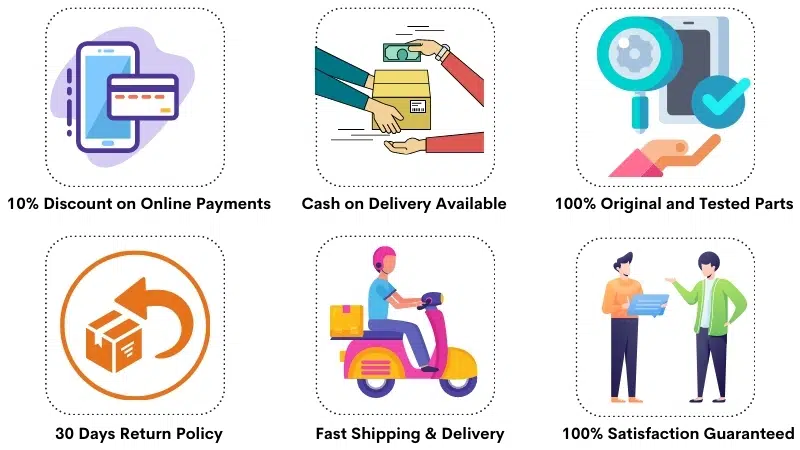 Common Customer Questions
Q: How much does replacing an exhausted Redmi K20 Pro battery cost in India?
A 100% original Redmi K20 Pro battery replacement costs around Rs 1300-1400. You can purchase compatible batteries cheaply, but their standby time is 50% of what you get with the original one. We suggest you don't try to save money while buying a battery because it is a core component of your phone.
---
Q: Should I replace the battery myself at home without any help?
We don't recommend replacing the battery at home because, as a first-timer, you could mess up things and damage other phone components. To replace the battery, you need expertise as well as some tools. Even if you have the tools and don't have the expertise, you shouldn't try self-replacement. The battery is hardly glued to the frame, and a small mistake can turn fatal for other parts because the flex cables erupt very easily. Therefore, it is always a good idea to seek a professional technician's help to install the battery.
---
Q: Is this battery equivalent to the factory-assembled original battery?
Yes. It is the same battery as you get with a brand-new phone. We strictly sell 100% original batteries, which is why the price might not be the best on the Internet, but our quality surely beats everyone else. You get the same durability, quality, and backup time without hassle. We test each battery and ensure its quality to get full value for your investment.
---
Q: Does the new battery support fast charging?
Yes. The new battery supports fast charging, and if you buy a compatible battery, this feature will not work.  Customers buy an original battery to enjoy all the benefits, and that's why saving a small amount and buying duplicate batteries will make your life much harder. Customers don't want to give up on the fast charging features and that's why buying oriignal batteries becomes a must.
---
Q: I found a Redmi K20 Pro battery for around Rs 800 on another website. Is that good?
If you purchase a local battery, you'll not be satisfied with its quality. You can easily buy a compatible battery for around Rs 600-800 in the local market or online. These batteries are not original, and their performance will make you feel like you wasted money. Even after replacing the battery, the problem will remain the same. You'll face issues with the standby time, which you want to avoid at any cost.
Also, when you replace the battery, you've to open the phone, and if you do that repeatedly, the back panel or other parts of your phone will break at some point. It is never a good idea to dismantle the phone repeatedly because if you break the back panel, you must invest additional money to correct the problem. Buying original spares might be costly at first sight, but you will surely save yourself from any future issues.
---
Q: What are the best practices to enhance battery life?
Following the best battery usage practices is essential to use the battery for a long time without any disruption. Always keep in mind the followings :
Always use the original charger and data cable. Stay away from duplicate products.
Don't leave your phone in overnight charging.
Don't use non-branded power banks to charge your phone.
Drain the battery completely once a week and then charge the phone.
If you have charging connector issues, don't buy duplicate charging PCBs, which will spoil your device.
If you follow the best battery usage practices, a battery will last longer, furnish good backup time, and you can proudly maintain your phone's immaculate condition.
Redmi K20 Pro Battery Photos
If you want to see the actual images of the Redmi K20 Pro battery, please refer to the product photos below. We buy our stock from OEM manufacturers who make original batteries, and such products' quality is extraordinary. If you've any questions, please get in touch with us at 9587954273.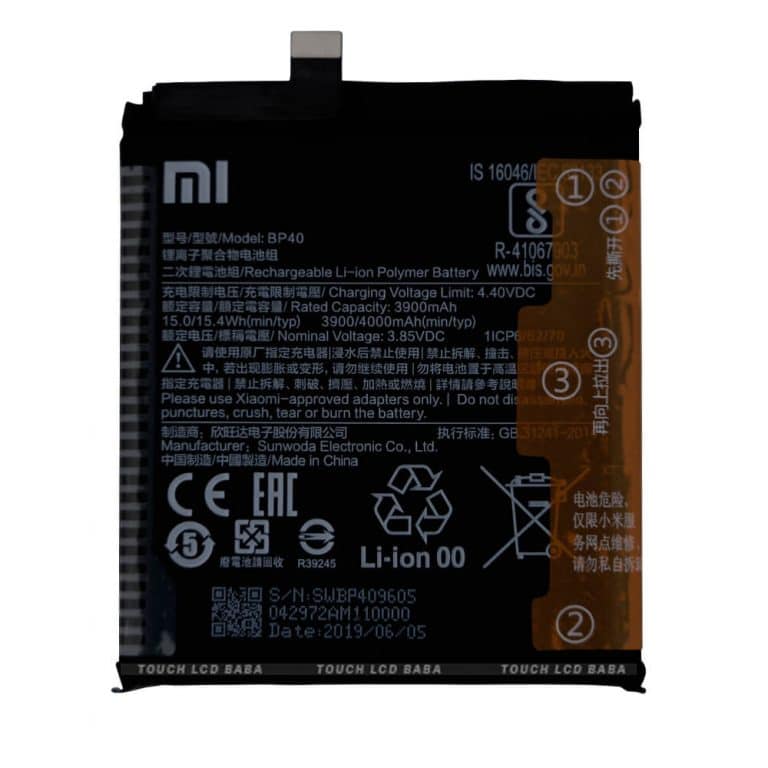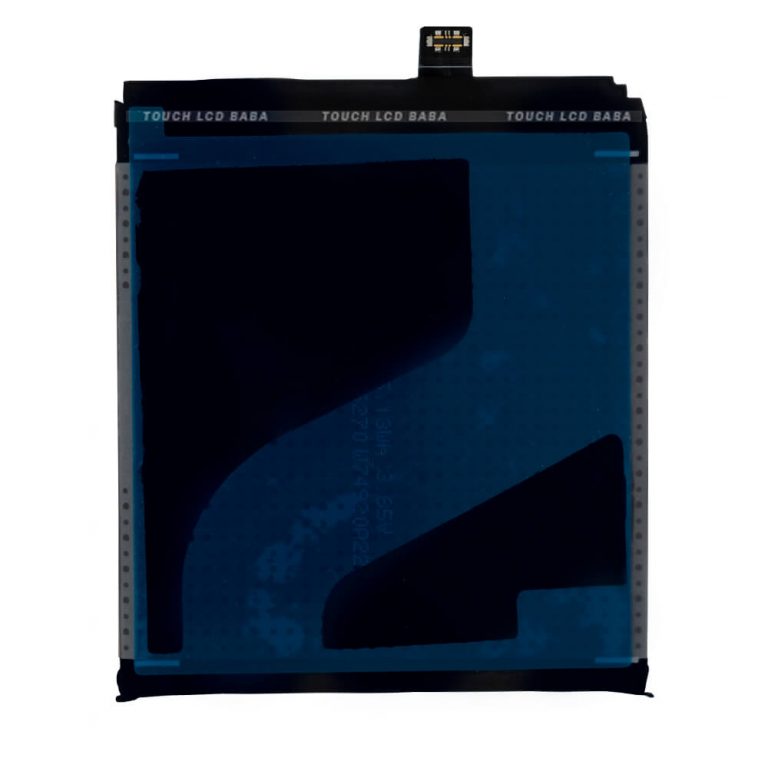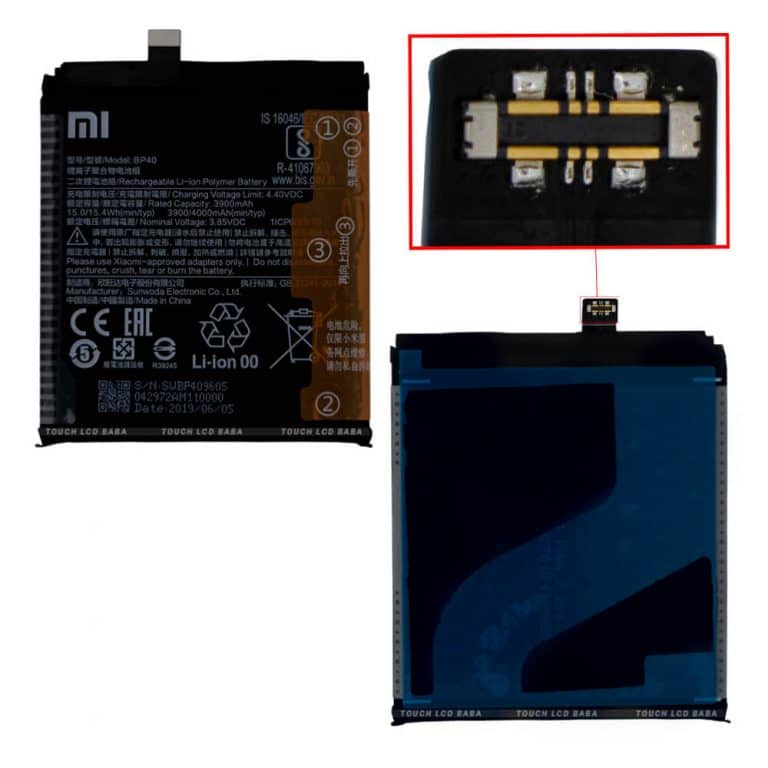 Shipping, Return and Refund Policy
All our products come with 30 days return, refund, and replacement guarantee. To return a product, It should be in the same condition we sent. You can't use or paste the new Redmi K20 Pro battery if you want to return it. For complete details about Shipping, Returns and Warranty, please click here.