If you're facing issues with the Redmi Note 8 Pro battery and need an original replacement, we've got the desired spare part for you. Battery problems are common after using the phone for almost 3 days, and you'll start noticing performance degradation. If the battery used to last for a full day on a single charge, it will now last only half a day, and then you must charge it again. Customers notice these problems quickly because charging the phone several times daily is not their habit, but they linger on as long as the phone works without issues.
After a month or so, battery problems will intensify, and the backup time will reduce even further. If you keep ignoring the problem, you'll reach a point when your phone will not even turn on without connecting the charger. Therefore, you should replace the battery when you recognize the problem because a bad battery can cause much more trouble. If your phone reboots at random intervals because of a bad battery, you should replace it immediately because you can run into software issues and lose all the data on your phone.
Redmi Note 8 Pro Battery Specifications
| | |
| --- | --- |
| | This battery is 100% original, fresh, tested for full capacity, and suitable for Redmi Note 8 Pro. |
| | The Redmi Note 8 Pro battery model number is BM4J, and the capacity is 4500 mAh. |
| | Max Voltage 4.4V. |
| | Nominal Voltage 3.85V |
| | Rated Capacity 4400mAh |
| | Typical Capacity 4500mAh |
| | You can resolve all battery-related issues by using this product. |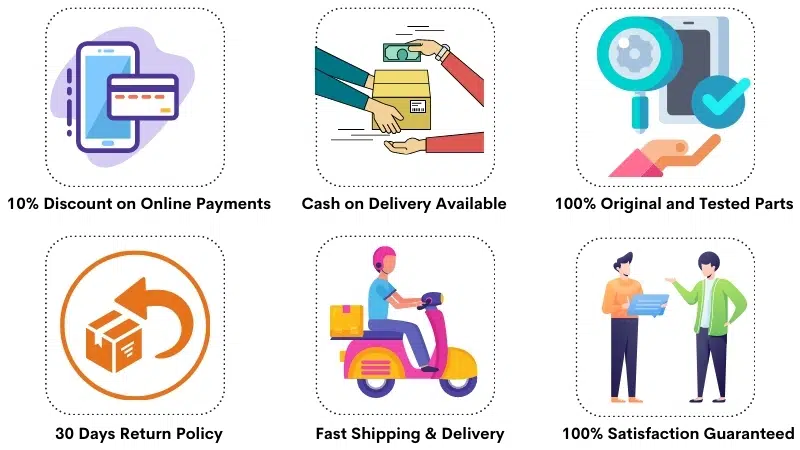 What are the most common problems faced with a raddled battery?
A mobile phone battery is not an everlasting component and automatically degrades with time. Some customers think a battery can never go bad using the original charger, but that's not true. Using original accessories is always beneficial but doesn't prevent the natural decomposition process. According to what our customers report, these are the most common problems with a depleted battery :
The battery's backup time has significantly reduced.
Charging the battery several times daily is necessary to keep up with your usage habits.
Your phone overheats while charging it or while using it intensively.
The phone reboots suddenly and then functions normally.
Even before the battery is fully discharged, the phone turns off.
If you leave your phone idle, the battery will continuously drain.
The battery has puffed up, and you can feel a bulge inside your phone.
You see random battery percentages up and down automatically.
The charging percentage is stock and doesn't move further.
The battery doesn't charge after connecting the charger.
Customers face these most common problems; other problems can be closely related to the battery. If you're facing issues with the backup time and have already used the battery for approximately 3 years, you should replace the battery without considering other aspects. Most customers consult the problem with a technician, and wrong advice leads to unnecessary installation of other spare parts unrelated to the problem.
Is replacing the Redmi Note 8 Pro battery easy?
As you already know, the Redmi Note 8 Pro battery is assembled inside the phone, and you can't replace it easily. To replace the battery, you must dismantle the phone, which isn't possible for most customers. We also suggest you shouldn't open the phone at home if you're not an expert. Please note that a built-in battery is not hanging loose inside the phone but is tightly pasted on the frame. So, just opening the phone is not enough, as other operations also require skills.
If your battery has pulling tapes and you know how to pull it, it is easy to remove the battery. However, if your battery doesn't have pulling tapes, you'll need tools and specialized liquid to remove the battery from your phone without bending it. You might not know how this works, so battery replacement isn't easy.  If you try at home and damage other parts of your phone, that would be a considerable loss for you, and that's why you should always seek a professional technician's help for installation.
Frequently Asked Questions
Q: How much does buying a new Redmi Note 8 Pro battery replacement cost?
A 100% original Redmi Note 8 Pro battery replacement costs around Rs 1600-1700. This investment gets you a truly OEM battery identical to what comes assembled with a brand-new phone, and you can enjoy the same original backup time and all the related perks. You can also buy duplicate batteries from the market, and their price is as low as Rs 500-600, but their backup time is very bad, and your actual problem will not be resolved by buying such products.
---
Q: How much would a technician charge to replace the battery?
A technician would charge around Rs 150-200 to replace the battery, and you can use this opportunity to repair or clean other parts of your phone. For example, you can ask the technician to clean the camera lens or the speaker section if you face slight problems. So replacing the battery is easy, and you can easily find a technician in the market.
---
Q: How do you source the original battery? I couldn't find it anywhere in my locality.
Likely, you couldn't find the original battery anywhere in your local area, and that's normal. In most places, mobile phone technicians mainly promote local brands to maximize profit for two reasons. First, it is easy to sell a monopoly battery and charge a high amount for a fake product, and second, finding actual original batteries is not that easy. That's why local brands are so prevalent in the market that you even get a 6 months warranty to compensate for the product's low quality.
The original Redmi Note 8 Pro battery comes from the OEM factory that makes and supplies the original battery to the company. These batteries come from specific manufacturers designated to manufacture original batteries, and that's our source. You can see the manufacturer's name prominently printed on each battery. These batteries are expensive, and selling them for low prices is impossible.
---
Q: I found an original battery for Rs 700 on another website. Is that good?
All these websites claiming to offer original products for a throwaway price are a trap; once you fall into that trap, you'll get a fake battery, which always happens. You'll get a product but that will not meet your expectations. Some customers are easily lured by seeing a low price and don't even think if it is practically possible. So, you can see someone advertising an original battery for a low price, and all such scams easily occur because of customer greed. Therefore, please don't assume that original batteries are available for throwaway prices, and stay safe.
---
Q: The manufacturing factory name on my original battery doesn't match yours. Why is that?
Several OEM manufacturers make original batteries, and it's not all about only one manufacturer. Typically, 3-4 factories make original batteries, and their respective names would be mentioned on the battery. So if the manufacturer's name on our battery differs, that doesn't mean it is fake. You can search for the factory name on Google and find the details.
Most customers think that if their battery is made in India and if they get a made-in-China battery, that's a duplicate one. It is a misconception because around 95% of original batteries are manufactured in China. To establish this fact, you can watch teardown videos of various phones on YouTube and see the battery make. We always suggest that you don't do any guesswork without having practical knowledge and jude products wisely. All original batteries perform like the original, and that's the main identification of an original product.
Redmi Note 8 Pro Battery Photos
If you want to see the actual images of the Redmi Note 8 Pro battery, please refer to the product photos below. We buy our stock from OEM manufacturers who make original batteries, and such products' quality is extraordinary. If you've any questions, please get in touch with us at 9587954273.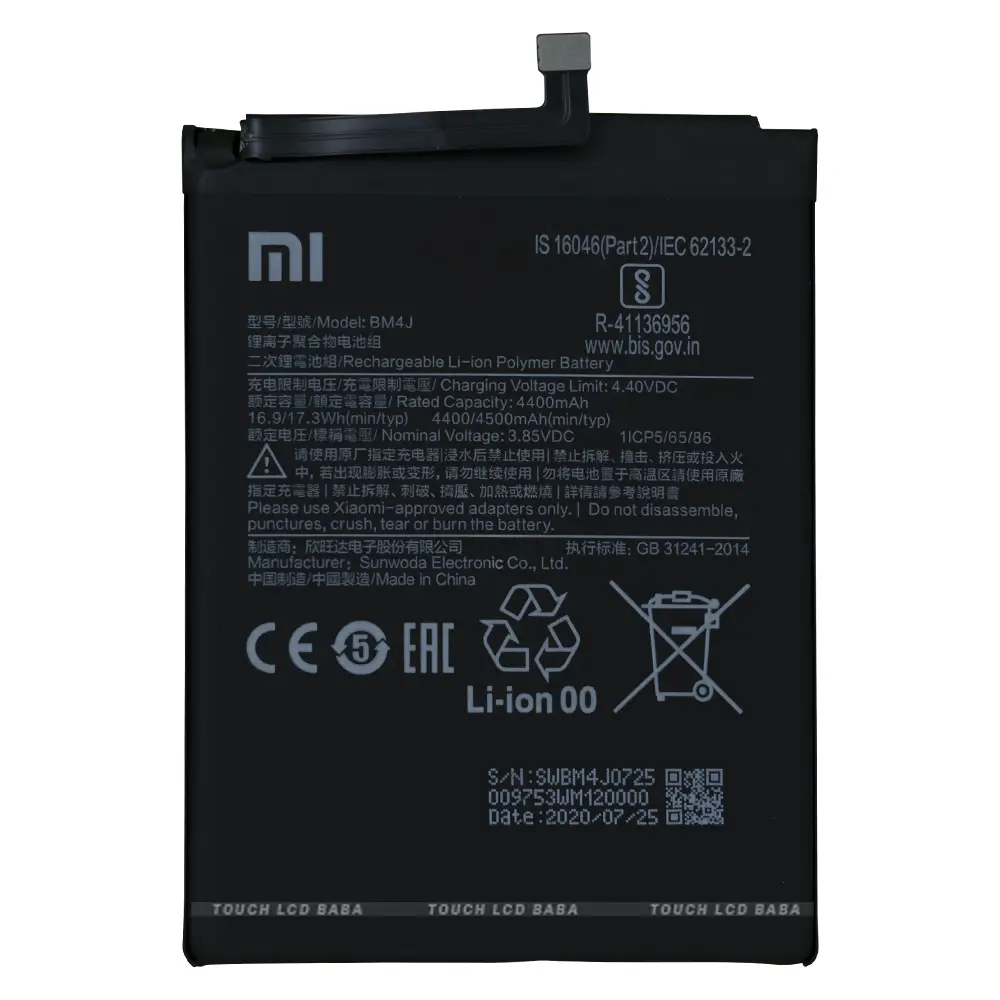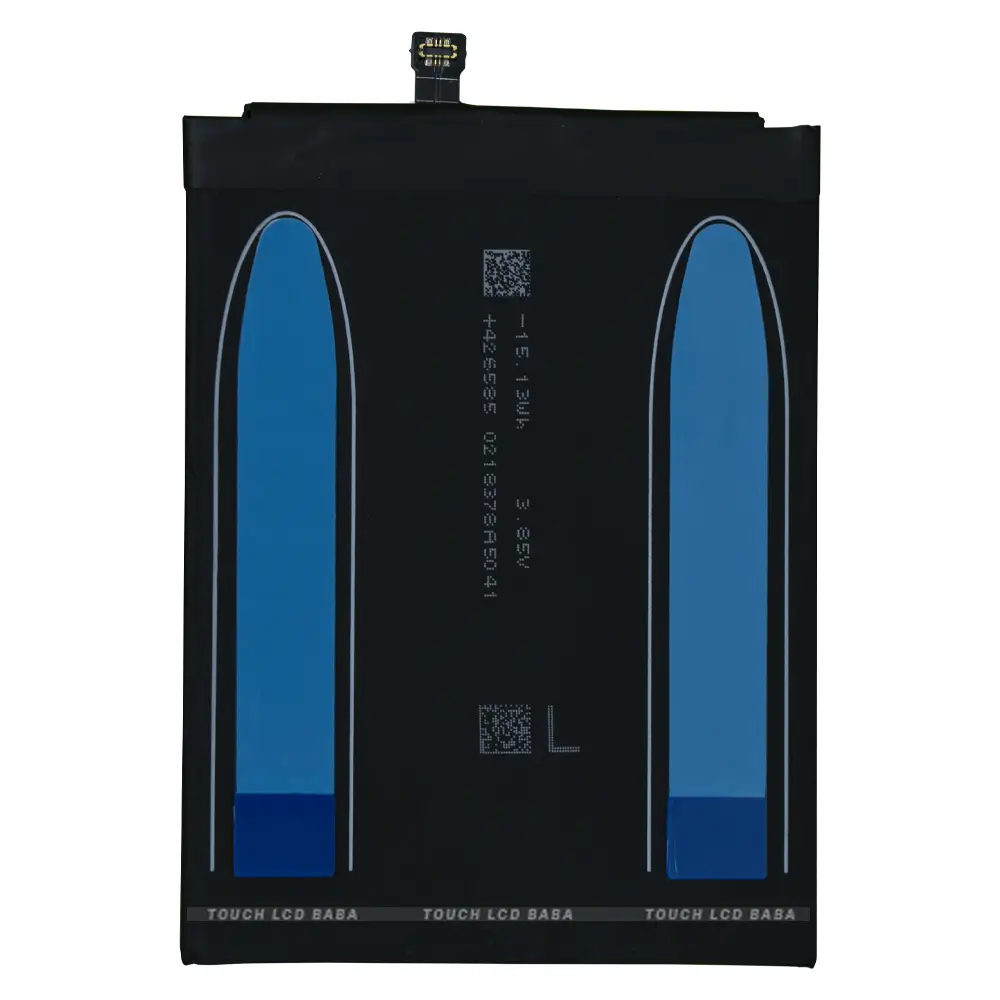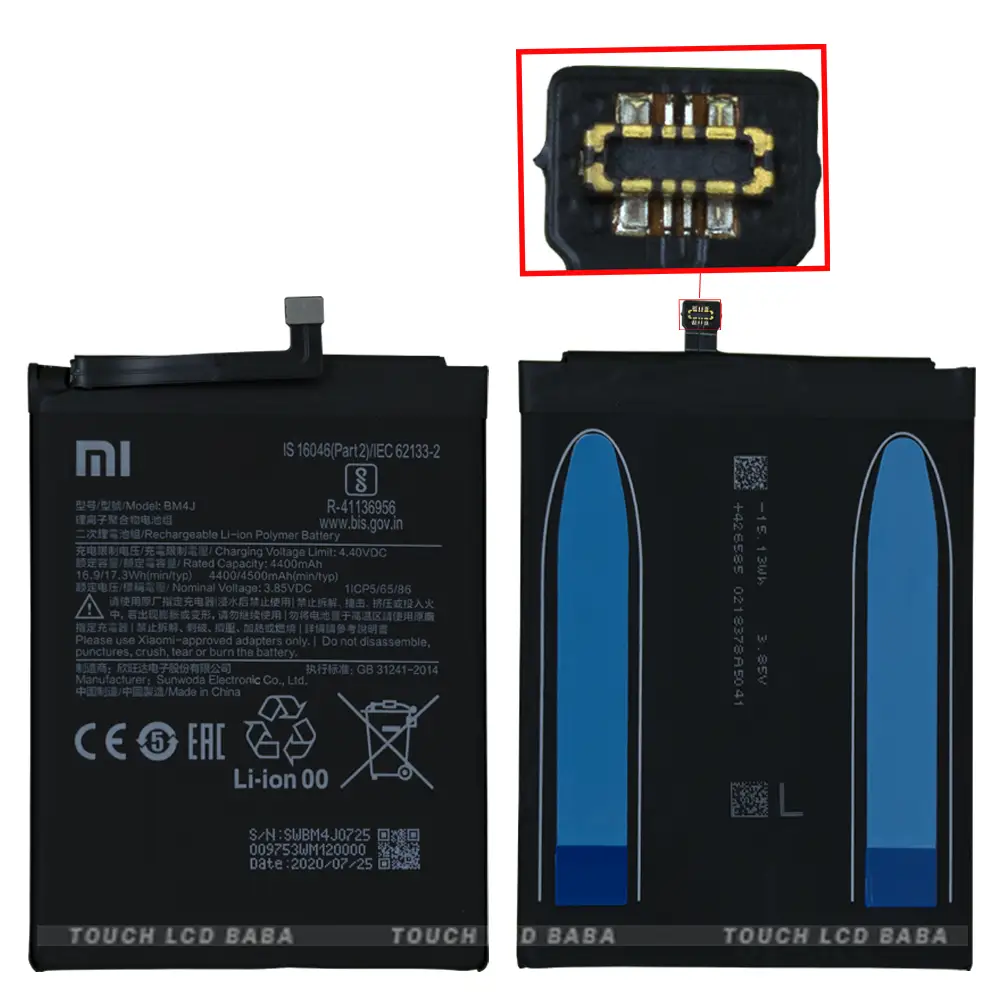 Shipping, Return, and Refund Policy
All our products come with a 30-day return, refund, and replacement guarantee. To return a product, It should be in the same condition we sent. You can't use or paste the new Redmi Note 8 Pro battery if you want to return it. For complete details about Shipping, Returns, and Warranty, please click here.