If you need a new original display replacement for Vivo T1x, you can easily buy one from Touch LCD Baba. You should know that it is a 100% original display for Vivo T1x and not a compatible display. Hence, you should never compare an original display's price with another low-quality compatible product when making price comparisons because the comparison base would be wrong. If you make unfair comparisons, you get flawed results.
If you want to spend less on display replacement and buy the cheapest product, we suggest you purchase local duplicate screens from the market. You can easily find low-quality screens for around Rs 1200-1300, and you can easily repair the phone. For all quality-loving customers who are not hesitant to invest money into an original product, you can buy a Vivo T1x display replacement from Touch LCD Baba with 100% confidence.
How much does replacing a broken Vivo T1X display cost in India?
The price of a 100% original Vivo T1X display replacement is around Rs 3200-3300. You should always purchase a genuine spare part to maintain the same quality and flawless experience of using the phone. You can save money buying duplicate screen replacements, but your phone's display quality will turn shallow. You can't use your phone to take good-quality photos or watch multimedia content because display quality becomes dull.
The first copy targets low-price income groups and enable them to repair their phones without spending a fortune. A duplicate product is not meant for you if you can afford the original display. Many customers buy a fake display after crafty marketing from the shopkeeper and waste their money. After installing a local display, you'll feel the difference in all aspects, but you can't do anything about that.
How does a new combo help with a broken display?
Once you drop the Vivo T1x phone and break its display or glass, you need to replace it with a new spare display called a combo. It is impossible to replace the broken display without having a new display unit in hand, so display combos are so popular. All mobile phones have separate spare parts, and the display combo is one of them.
A display combo consists of IPS LCD and touchscreen glass pasted together. You need to remove the broken display unit from the phone and install a new one after testing it properly. These new display units are readymade products, and you can easily find them in mobile phone spare markets or online. If you want an original display, you are most welcome to order from Touch LCD Baba.
Vivo T1X Display Specifications
| | |
| --- | --- |
| | This display is 100% original, tested, and suitable for Vivo T1X, model number Vivo V2143. |
| | The Vivo T1X display size is 6.58″, the display type is IPS LCD (Full HD+), and the resolution is 2408 x 1080 Pixels. |
| | You get a complete unit of IPS LCD and touchscreen digitizer glass fused into one. |
| | It is a 100% original display unit, the same as you get with a brand-new phone. |
| | Our QC team tests each display for 100% excellent working before dispatch. |
| | You can easily test the new display in an open condition before pasting it on your phone. |
| | The new display offers 100% the same colors, quality, and brightness as your factory-fitted display. |
| | We buy our stock from the OEM manufacturers to ensure 100% original quality for you. |
| | We pack products safely in hard plastic boxes to avoid any transit damage. |
| | Our delivery service is available all over India, and you will also get the tracking details. |
| | You can order the product using Cash on Delivery or Online Payments (10% additional discount). |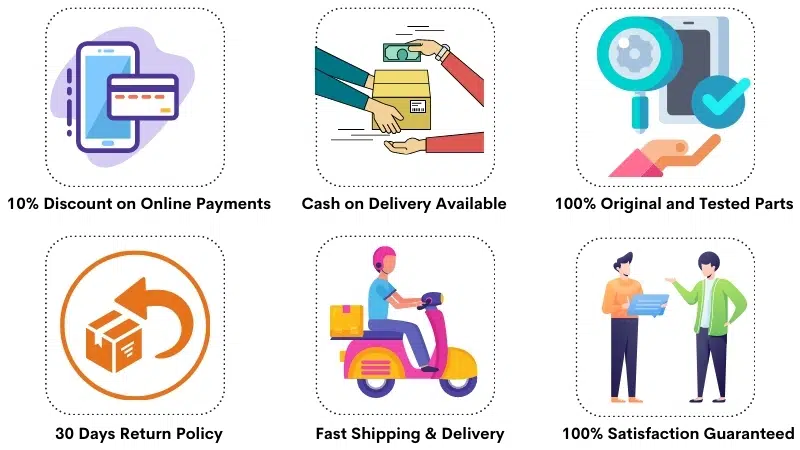 Frequently Asked Questions
Q: I'm getting the original display for Rs 1200. Why is your price high?
If you intend to buy an original display replacement for Vivo T1X, first, you should be a bit realistic. You are not alone because many customers feel good when someone says you'll get an original display for Rs 1200, but that's not even possible. If you pay Rs 1200, you'll get a fake display because the original display's price is beyond Rs 3000. Many websites use low-price tactics to fool customers into buying their products.
Many customers say they bought the display from another website and got duped. We believe that most customers become a victim because of their wish to get an original display for Rs 1200, and you should never believe these things. You can surely get a duplicate display for this price, which you'll get later.
Q: What If I receive the wrong model's display?
It often happens when a customer can't find a proper display replacement in the market after trying many shops. Then he'll try to find the display online but with a skeptical mindset because he couldn't find the display locally. If you think that way, there is no correlation between the local market and our inventory. Many models are extinct in the local market but easily available because everyone maintains their inventory.
So if you can't find a display locally, it doesn't mean you should think that a particular display isn't available anywhere because it doesn't work like that. It is 100% possible that a specific vendor has some stock for a display and another doesn't. The chances of receiving a wrong model's display are impossible, and that's just a negative mindset of the customer. If you face any issues, a 30 days return policy always protects you, but you shouldn't bind yourself with imaginary thoughts.
Q: Can I install the Vivo T1X display myself at home?
We don't have a clear answer to this question because that depends on your skills. It is certainly possible to install the display at home because you don't need dozens of tools. You can use a hot air gun, a pry tool, a screwdriver, and adhesive to complete the operation. We don't suggest installing at home without any skills as you might damage other components of your phone while dismantling the phone.
If you doubt your skills, there is still nothing to worry about. You can easily find a technician in a mobile phone repair shop, and they install screens for a nominal charge of Rs 150-200. They have all the necessary tools to decouple the display and assemble the new one. Always test the new display before you install/paste it permanently on your phone.
Q: How can I identify the original Vivo T1x display?
If you don't know much about screen replacements, you'll always worry that someone will sell a duplicate display to you under the name of the original. This fear is a reality because the whole local market business model relies on this technique only. Customers have wasted so much money on the fake claims made by the sellers, and then they supplied a counterfeit display with horrible quality output.
Please note that we sell original screen replacements with a 30 days return period. As a customer, we always protect your money because you can easily test the display before installation, and its mesmerizing quality will 100% satisfy you. We are sure about our offerings and have got nothing to lose. We aim for 100% customer satisfaction because when you pay a premium price, you'll certainly expect a quality outcome, and we fully understand this fact.
Q: Can I test the new display and return it If I don't like it?
All our products come with a 30 days return, refund, and replacement period. We buy our stock from OEM manufacturers and are confident about their quality. After delivery, you can easily test our display's quality, brightness, and color reproduction, and if you are not satisfied, we'll gladly take it back.
We are confident because we test these screens on the actual motherboard of Vivo T1X and send them to you only after testing them properly. We even measure the brightness using a LUX meter, and that's why you can never go wrong with Touch LCD Baba.
Q: Who makes the original and duplicate Vivo T1x display replacements?
We don't make these displays in-house but buy them from the OEM manufacturer. OEM manufacturer is a factory that makes original screens for the company, and anyone willing to pay a premium price can buy spare stock from them. All mobile phone manufacturers assemble OEM screens into brand-new phones known as the original. If you install an OEM display after damage, you'll not face any quality issues.
A duplicate display doesn't come from the OEM manufacturer but from a third-party factory that makes duplicate screens. These duplicate screens are manufactured using the lowest quality glass, light reflectors, and display components. That's why duplicate screens exhibit low light and dull colors and break easily. These screens are cheap but poor quality and break easily on the next drop.
Q: What are the major differences between local and original screens?
The original display costs twice the duplicate display, so most customers buy a first-copy display hoping for a good outcome. You can use the phone with a duplicate display, but you can't avoid these major differences :
A duplicate display's brightness is very poor, 50% of the original.
You get a flimsy touch screen glass which is bound to break again momentarily.
Your phone will always overheat, and the battery will drain much faster after installing a duplicate display.
The touch screen response will dampen, and typing mistakes will occur frequently.
If you play games, the touch screen will lag, and you'll run into many strange issues.
The display's light will leak from the corners because the duplicate touchscreen glass is thinner than the original.
If you do the long-term math, a duplicate display costs more than the original display. You must replace the duplicate display at least three times a year, and if you sum up all the small investments, you've already spent more than the original display's price and still faced trouble. That's why original screen replacements are always the right choice, even if it initially requires a little higher investment.
Vivo T1x Display Photos
These are the actual product photos, and we've captured these photos in-house. You'll receive a 100% original, tested and working display for Vivo T1X. If you've any confusion about the product, please feel free to call our customer service at 9587954273.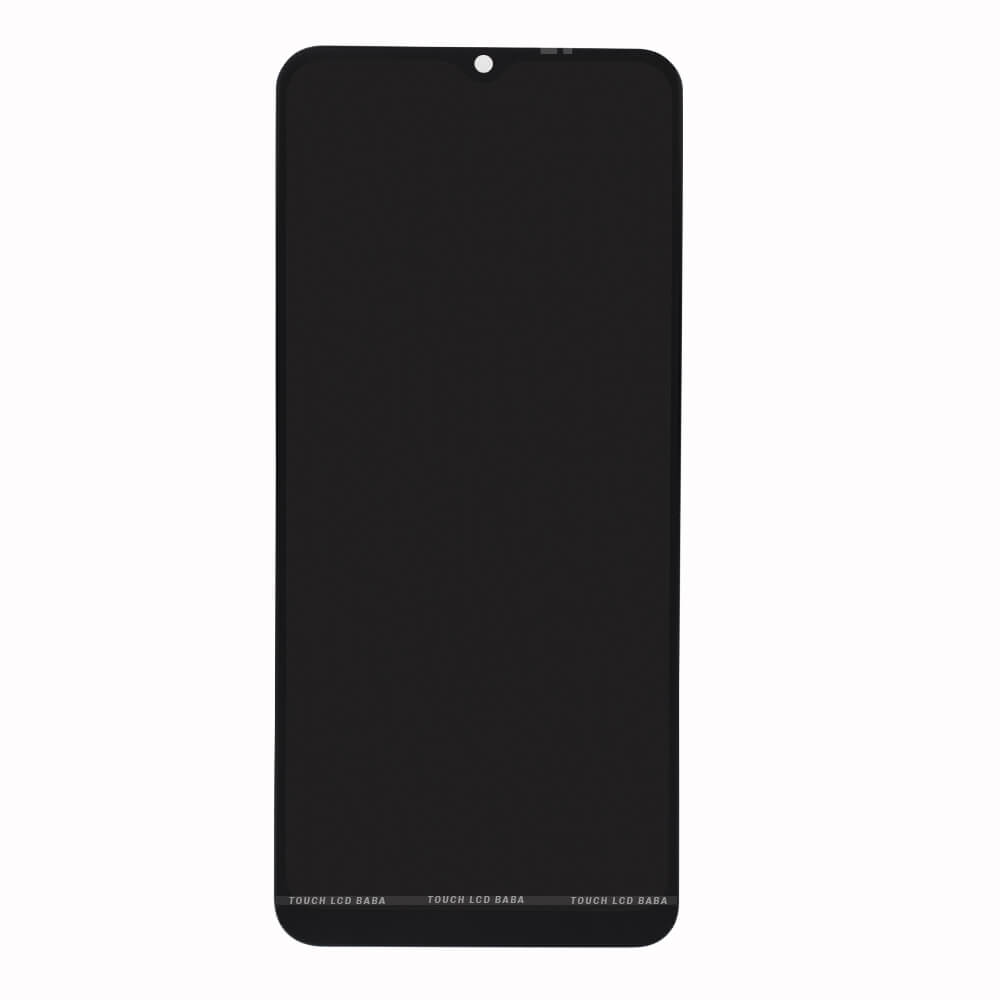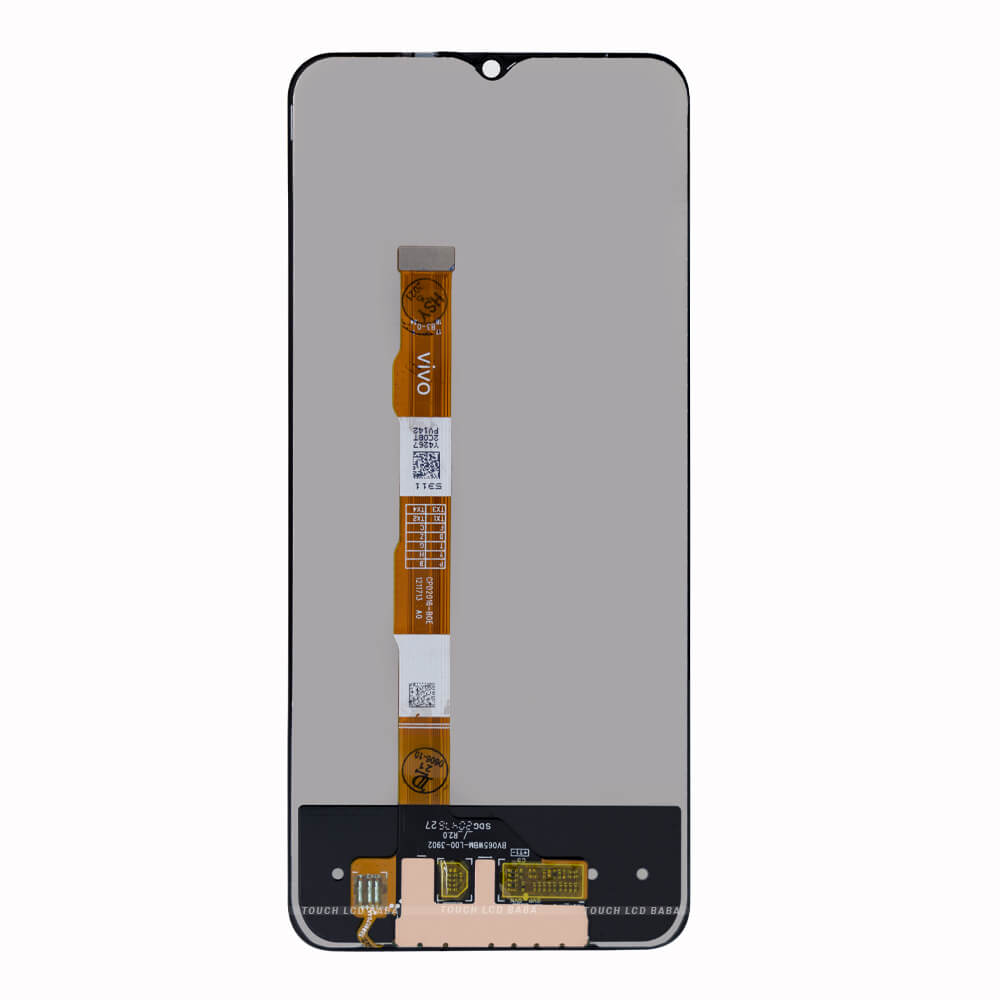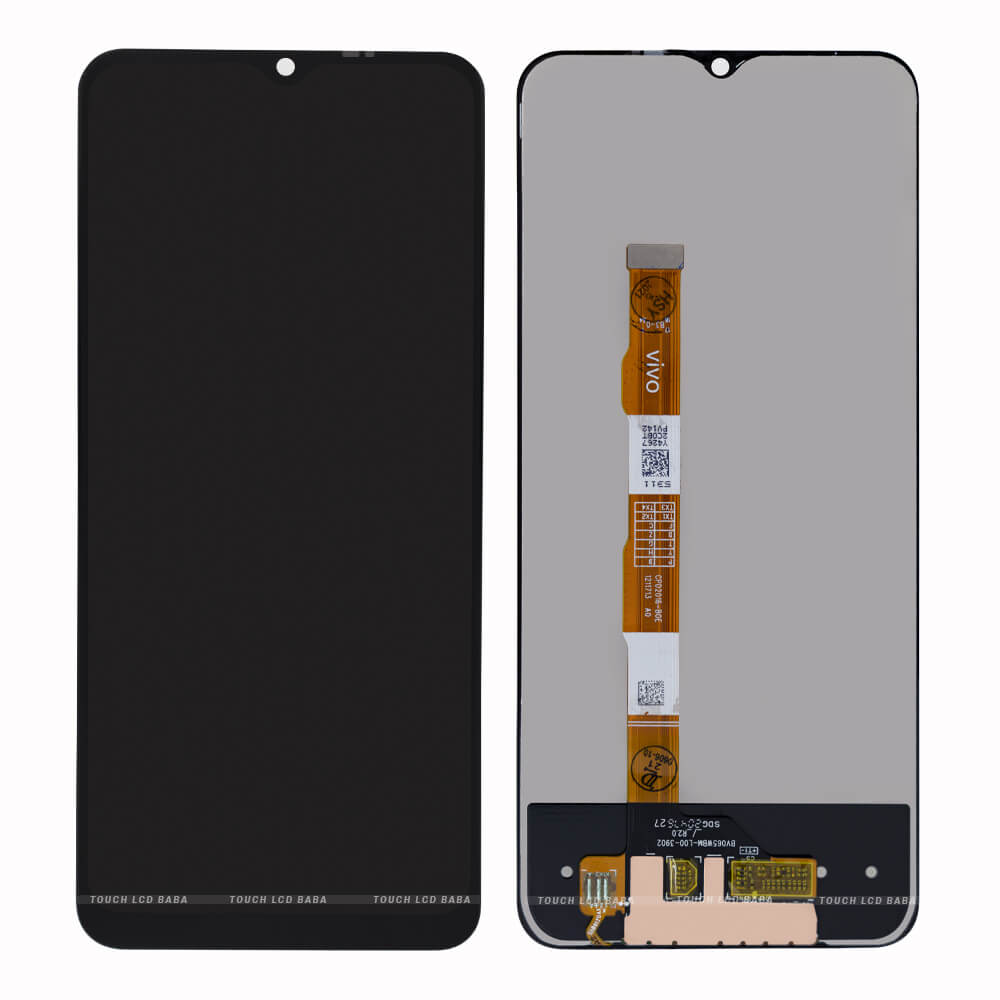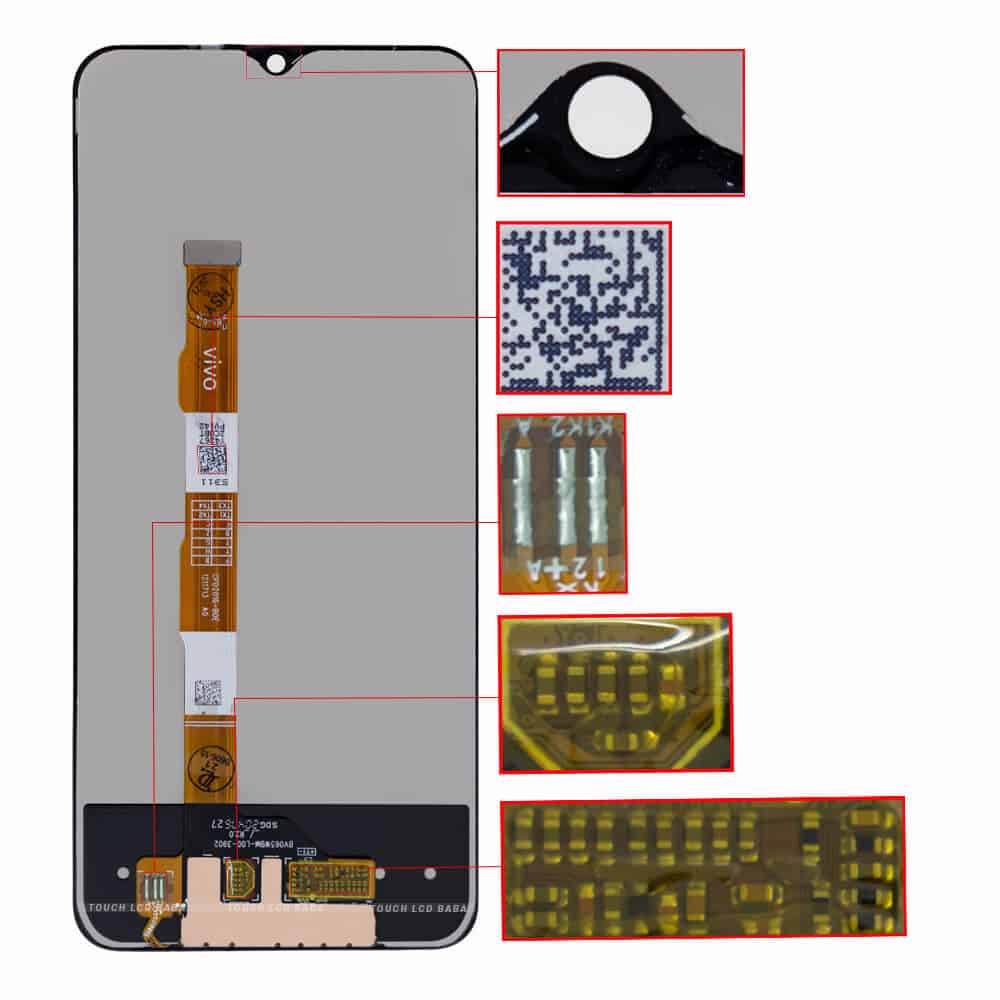 Shipping, Return and Refund Policy
All our products come with 30 days return, refund, and replacement guarantee. To return a product, It should be in the same condition we sent. You can't use or fix the new Vivo T1 5G display if you want to return it. For complete details about Shipping, Returns and Warranty, please click here.