In today's world, living with a broken mobile phone is nearly impossible. The situation gets even worse when the touch screen is not working at all, and you are fully dependent on your phone for calling your friends, booking cabs, and doing online banking.
If you are facing such problems due to a broken Vivo U10 display, we can help you to get a 100% original display replacement. We suggest that you always use authentic parts to overcome the broken screen issues; otherwise, you could run into further unforeseen problems. The first copy screens available in the local market will not satisfy you because their quality is poor, and their lifespan is way too short.
Just consider a situation when you will need to replace the display once every two months because you bought a duplicate display. Instead, if you buy an original display, It will serve you for a long time without any additional hassle, and you don't need to replace the display repeatedly.
What is the meaning of the Vivo U10 display combo?
The simple and most understandable meaning of a combo is a complete set of display and touch screen glass. It is neither the only display nor the only glass. It is a complete display unit comprising both parts, and this is how the mobile phone service center repairs the phone.
We offer original spare parts to our customers who need to repair a broken display or touch screen glass.  A fractured screen is annoying as you cannot fully enjoy the functionality of your phone. If you are facing a display issue, do not get frustrated, as we offer an original display combo that will fix your problem once for all. Our screen combos are 100% original and long-lasting, meaning our customers get full value for their money.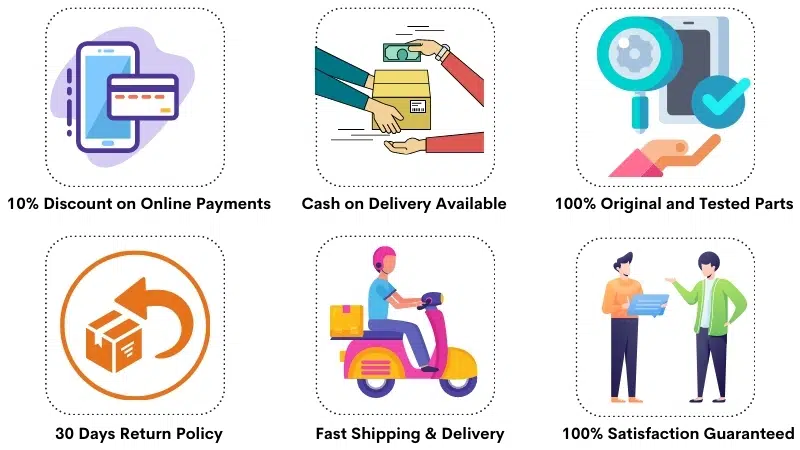 How to replace the Vivo U10 broken display?
Repairing your phone's display is not a tough job, and you can do it on your own. However, we recommend that you hire a technician to reduce the risk of breaking the new screen during installation.  By hiring a technician, you will spend like Rs 150-200, but you get the guarantee that your phone will be functional again without any issues.
The best way to repair your broken display is by buying the folder online and hiring a local technician to fix it for you. If you want first copy duplicate screens for low prices, you might want to go to the local market for that. Some customers also prefer repairing their phones from the service center, but charges are usually very high there, and you can get the same part for half price from reputable websites like Touch LCD Baba.
What should you do if your Vivo U10 display is not working?
The Vivo U10 display cannot withstand a lot of pressure and can break rather easily. But there is nothing to worry about because you can easily buy an original display replacement and replace it quickly. A broken display is never a problem and can be easily resolved with a similar new screen. If the display is broken and the phone is still working fine, you can replace the combo, and everything else will be back on track.
Sometimes, you may have accidentally dropped your phone, causing severe internal damages.  Such internal damages can cause your phone to stop functioning. In such cases, then the problem is not directly related to the display, and you should consult a technician to ascertain whether your phone has display issues or internal damages.
If the technician examines your phone and concludes you ought to replace your broken display, then you can order one from us. In case you dropped the phone in water, oil or milk, first, you need to make sure that the phone is still in working condition, and only after that you should order the screen. Because If there is some internal fault and you order the screen, It will not solve the problem.
Vivo U10 Display Specifications
| | |
| --- | --- |
| | The display is 100% original, tested and suitable for Vivo U10 (Model Number : Vivo 1916) |
| | The display size of Vivo U10 is 6.35″, the display type is IPS LCD and display resolution is HD+ 720 x 1544 Pixels. |
| | You can use this display unit to replace a broken display or touch screen glass issue. |
| | We source display directly from the OEM manufacturer who makes screens for the company. |
| | Our QC team tests each piece for 100% perfect working before dispatch. |
| | The display is guaranteed to offer 100% the same colors, quality, and brightness as your original display. |
| | Our QC team has tested the screen with all variants of Vivo U10 and it worked flawlessly. |
| | We back our products with a solid 30 days return, refund, and replacement guarantee. |
| | We can deliver the product to your doorstep anywhere in India. |
| | The stock is readily available and shipping time is very fast. |
| | We offer Cash on Delivery and Online Payments. |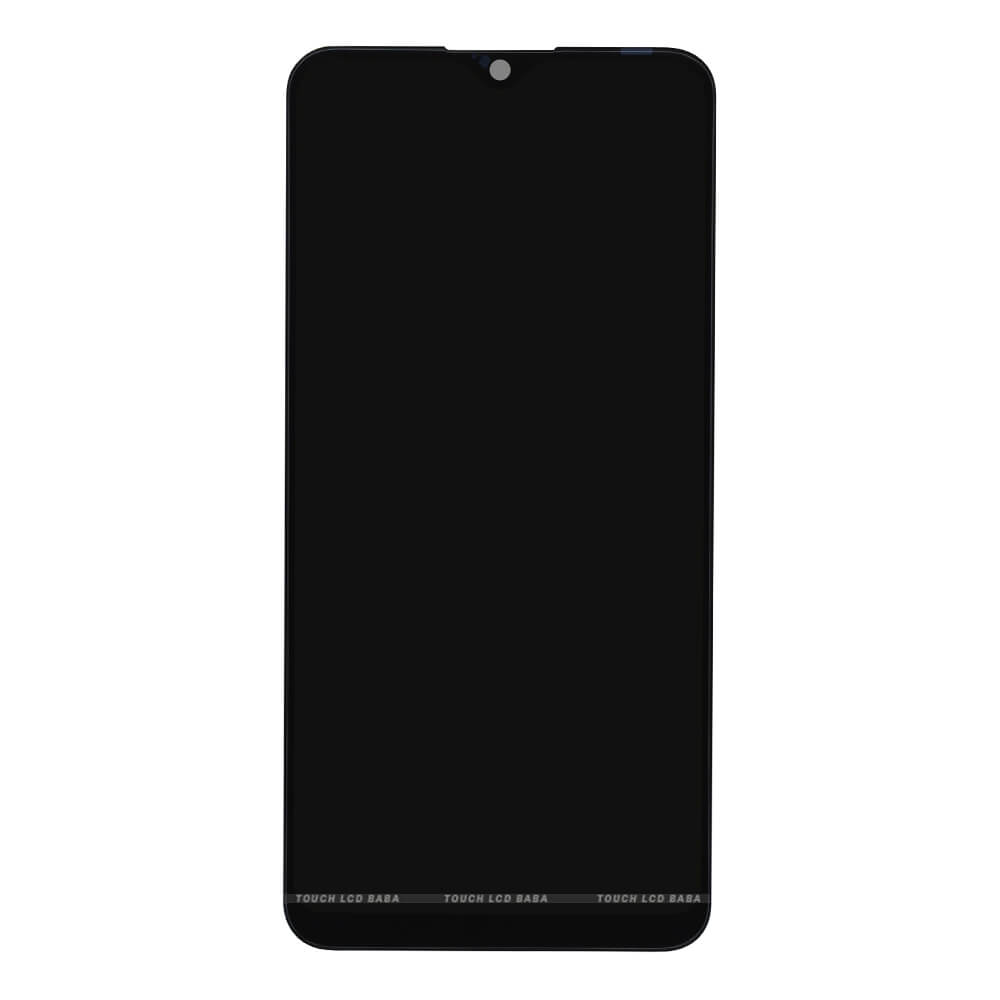 Frequently Asked Questions
Q: What is the cost of repairing Vivo U10 display issues in India?
The price of a 100% original Vivo U10 display replacement is around Rs 2400-2600. If you buy a first copy screen replacement, the combo costs about Rs 1300-1500 in India. You will also need to pay extra charges to install the display from a local technician.
Q: What types of screens are available for replacement?
Mainly, you will find two types of screens available for replacement. The first type is a first copy screen offered on sale in the local market at low prices, like 1200-1300. The second type is the original display, which is costly in terms of price but the same as you got with a brand new phone.
The original display ranges from Rs 2400 to 2600. On the other hand, first copy products are cheaply priced and cost you between Rs 1300-1500. The difference between the prices brings variation in quality. Our original combo is a bit expensive than first copy display products, but you get a durable product that will leave your phone feeling completely new once again.  First copy combos are cheap because they offer low brightness and dull screen colors.
Q: Can I change only the front glass to fix the display issues?
We advise our customers not to waste their time and rupees on cheap solutions like only glass replacements. Many customers opt to replace only the front glass only without having a full insight. The moment you reach out to a technician looking to replace the front glass only, you signal them you are looking for something temporary.
In other words, you show the technician that you are not ready to spend money on a quality product. The mechanic is supposed to charge you less than Rs 300, but he will extort up to 1000-1500 rupees. That is, even when you've not bought anything new, you just paid for a glass that costs Rs 60 in the wholesale markets.
Please note that repeated display problems can frustrate you, and even after replacing only the front glass, the problems will persist. You will lack peace of mind as you paid for a product that was not worth 1500 rupees.
We urge our customers to avoid replacing only the glass and instead opt for the complete combo replacement. We offer a 100% original combo for a reasonable price, or you can buy an original combo from the official service center for a much higher price.
Q: Do you test the new display combo before shipping?
Yes, we test all our products before dispatch. In our store, we have established a testing unit that has a similar phone to the one you have broken. We use the motherboard of Vivo U10 to test our combo before shipping. Our teams of able engineers make sure they manually test all products before dispatch to make sure they are functional. We also have a 30 days replacement and return policy for our customer's satisfaction.
Q: Can I claim a broken screen under warranty?
Unfortunately, you cannot claim a broken display warranty. A broken screen arises due to the negligence of the user, and to fix the problem, one has to buy another combo. Luckily, we have ready stock and can deliver it to you very quickly. We don't offer a broken screen warranty, and even the official service center never allows anyone to claim a broken display in a year's warranty.
Q: Why do I see a huge price variation online on different websites?
Various online sellers are offering the display combo at different prices. Some combos go for extremely low prices because they are first-copy items.  Such first-copy combos are available all over the local markets; thus, there is no point in ordering online.
Most customers believe that genuine products can be bought for low prices online, but practically speaking, this is not true. Most sellers who offer cheap products claiming their goods are original, but you will end up disappointed. We are not into such shady practices, and that's why we can't offer low prices.
Q: Can I replace the display myself without hiring a technician?
Yes, you can replace the display by yourself as long as you know what you are doing. However, we advise our customers to hire a technician to avoid mistakes.  The screen replacement exercise is straightforward, but it requires some technical expertise and special tools to carry out. Buying these tools can be expensive for a one-time repair. The best option, in this case, would be hiring a technician as you only get to spend Rs 200.
Q: Is it possible to verify the working condition of the combo before fixing it?
Yes, it is possible to connect the new display to your phone without fixing it. We even encourage all customers to test the screen before fixing it, and It is a routine practice among all the technicians.
Always make sure to test the screen before you fix it permanently. It will boost your confidence in the product, and in case you've any problems with your device, you can easily return the product. Please don't remove any screen guards or tamper with the product when you are testing it. Always keep the item in its original condition unless you've completely tested it and verified the working condition.
Q: Can I get a discount on the listed price?
The price is not negotiable, but we offer a 10% discount for the customers who pay via online payment methods. This discount automatically applies to every customer who pays to us via any online payment method. The discount is not applicable on Cash on Delivery.
Shipping, Return and Refund Policy
All the products supplied by us come with 30 days return, refund, and replacement guarantee. To return a product, It should be in the same condition as we sent. You can't use or fix the new display if you want to return it. For complete details about Shipping, Returns and Warranty, please click here.