If you own a Vivo V20 SE phone and broke its display, you can purchase a new display replacement from this page. The mobile phone industry has grown exponentially, and now life is almost impossible with these gadgets. If the mobile phone skids off your hands, its display or touch screen glass will likely break, and then you must purchase a display replacement.
A mobile phone display is always prone to damage, even if tempered glass protects it. Many customers assume that tempered glass protection on display is a solid foundation to protect the display from damage, but that's partially true. Tempered glass protects the display only from minor drops, but a harsh drop will get across the protective glass. Once that happens, it will also break your phone's main touchscreen digitizer glass. It is common, but you easily overcome the damage by replacing the display combo.
Vivo V20 SE Display Specifications
| | |
| --- | --- |
| | This display is 100% original, tested, and suitable for Vivo V20 SE, model number Vivo V2022. |
| | The Vivo V20 SE display size is 6.44″, the display type is Full HD+ AMOLED, and the resolution is 2400 x 1080 Pixels. |
| | It is a complete combo of the inner display and front layer of touchscreen digitizer glass. |
| | Replacing the combo can overcome all the display and touchscreen glass issues. |
| | It is an AMOLED display and supports the in-display fingerprint scanner without problems. |
| | Each display goes through manual testing and gets verified before dispatch. |
| | You can also test the new Vivo V20 SE display before installing it on your phone. |
| | This display supports all the variants of Vivo V20 SE (Special Edition). |
| | We securely pack the Vivo V20 SE display in hard plastic boxes to avoid any damage during transit. |
| | You can order the display from any location in India, and we'll deliver it to your doorstep. |
| | You can order the product using Cash on Delivery or Online Payments (10% discount). |
What is a Vivo V20 SE display combo?
The most simple meaning of a display combo is a set of display and touch screen digitizer glass merged into one. When you accidentally break the inner display or touch screen digitizer glass, you need a new part to replace it, and that's what the combo signifies.
The front layer of touchscreen glass and the inner display merge to craft a new combo. The combo is a one-stop solution for all display or touchscreen glass problems. In case of damage to the display or the touchscreen glass, you always need to replace the complete display combo.
Is it possible to replace only the touchscreen glass?
Replacing the broken touchscreen glass is not a complete replacement, but it is like repairing the broken display. You take your broken phone to a technician, who will normally advise that you replace only the touch screen glass, which is a biased recommendation. The touch screen glass allows technicians to make huge money, and they install a duplicate touch screen glass worth Rs 100 on your phone and charge around Rs 2000 from you. That's the sole reason behind the popularity and recommendation of only touch screen glass replacement.
Replacing only touch screen glass never yields the desired quality results for a customer. The display often breaks during the separation process, leaving you with nothing. Even if the glass replacement is successful, you will lose all the original glory (brightness, color reproduction, etc..) of the display. Therefore, you can opt for the touchscreen glass replacement if you are not concerned about the display quality and its other vital aspects.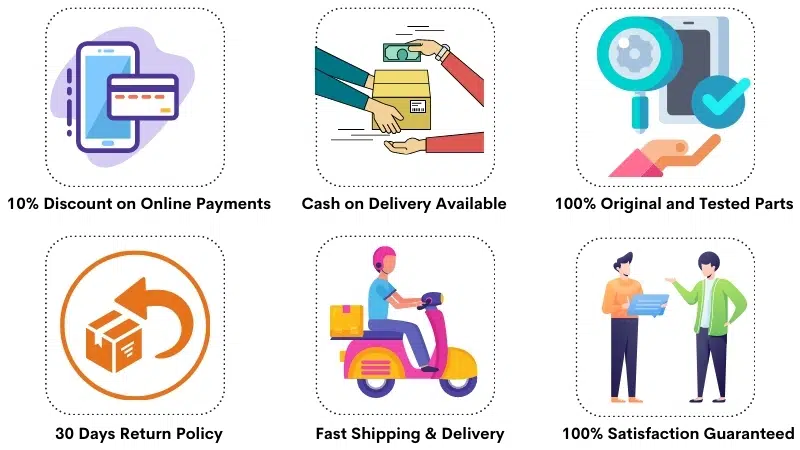 Frequently Asked Questions
Q: How much does it cost to replace a broken Vivo V20 SE display in India?
The price of a 100% original Vivo V20 SE display replacement (model number Vivo V2022) is around Rs 6000-6500. If you are low on budget, you can also purchase duplicate screens from the local market in your city, but their quality is around 40% of the original, and you can't use the in-display fingerprint scanner.
---
Q: How long does it take to receive the package after ordering? 
We typically ship the order on the same day if the parcel is Prepaid. Some orders need extra verification, and we hold the order for a day before shipment. After a confirmed order, you'll receive delivery in Metro locations in 3-4 days and 5-6 days in villages and other remote areas. We also provide the tracking details to track the shipment yourself.
---
Q: Do you offer only the touchscreen glass without the display? 
We assume you want to purchase only the touchscreen glass because the inner display is still functional. If so, you should know that an individual touchscreen glass is a low-quality spare part, which we don't offer. You can find such low-quality products on many other websites. Please don't purchase the touch screen glass yourself but leave it up to the technician to replace the glass. He'll arrange the glass himself and install it.
---
Q: Is purchasing cheap quality duplicate screens helpful?
Please note that cheap quality Vivo V20 SE display is not helpful because you'll get stuck into a loop of repeated display replacements. When you break the original display and purchase a subpar product, it will damage or start malfunctioning quickly, and then you must replace it again. That's why we don't suggest purchasing duplicate screens because their lifespan is very short, and while using them, you've to face many random issues.
---
Q: Can I install the new Vivo V20 SE display at home?
The self-installation of the Vivo V20 SE display is a possibility but not the recommended approach. In any business, you need the expertise to carry out operations; if you don't have any prior experience, you shouldn't try this at home. Always see a local market technician and pay him a small amount of Rs 150-250 to install the display on your phone.
---
Q: How to check if the new display works or not?
You should always test and verify the working condition of a new display before installing it. Many customers want to know how they can test the new display and verify whether it works up to their satisfaction levels. To do that, please follow these steps :
First, dismantle the phone and locate the old display's connection on the motherboard.
Gently eject the old display's connection from the motherboard.
Then plug in the new display to the motherboard in the right direction.
After that, turn on the phone, and you can test the new display like it's assembled on your phone.
Once you've tested and verified everything, you can finally install the display on your phone.
Please note that open condition testing is rigidly accurate, and you can scrutinize the part yourself. You can easily identify any problems with the new display even without installing it on your phone, and how cool is that!
---
Q: Can I install/fix the display and then return it?
Some customers don't want to take responsibility for their actions but want to slander the seller. You should be aware that we are not liable for anything that happens after installing the display, and keeping the display safe is your responsibility. Once you have verified that everything is in order, that's the end of our responsibility.
In 1% of the cases, customers/technicians make one of these (or similar) mistakes :
Overbending the display's flex during installation.
Excessive use of glue to paste the display, which goes inside the display's flex.
Use of overly tight rubber bands to fasten the display in place.
Hurried installation without paying attention to the delicate portions of the display.
Damaging the flex with nails and erupting the display's flex cable.
Many anomalies can happen during installation, and customers later try to blame their failures on us. A common occurrence is when a particular person tries to do stuff that he can't and when something bad happens, let's blame others. That's not going to work as we strictly follow our policies.
---
Q: Can I use the in-display fingerprint with this display?
Yes. This new Vivo V20 SE display allows you to use the in-display fingerprint easily. You can use the previously registered fingerprints for convenient unlocking of your device. We send the display only after verifying all the aspects of a display, and you don't need to worry about a defective part.
---
Q: Can I return the display if something is wrong with my phone?
We do accept returns but in the same condition as we delivered. Please note that it is impossible to return a display after installing it or changing its original form. If you have issues with the phone, you can return the product to us, but it must be in working condition without any forgery attempts from your side. Remember that we can easily identify if a customer tries to do something abnormal and reject the return request. We always welcome honest customers and cooperate to 100% levels.
Vivo V20 SE Display Photos
If you want to see the actual photos of the Vivo V20 SE display, please refer to the product images underneath. A 100% original AMOLED quality display replacement supports in-display fingerprint scanning. For any questions, you can always call us at 9587954273.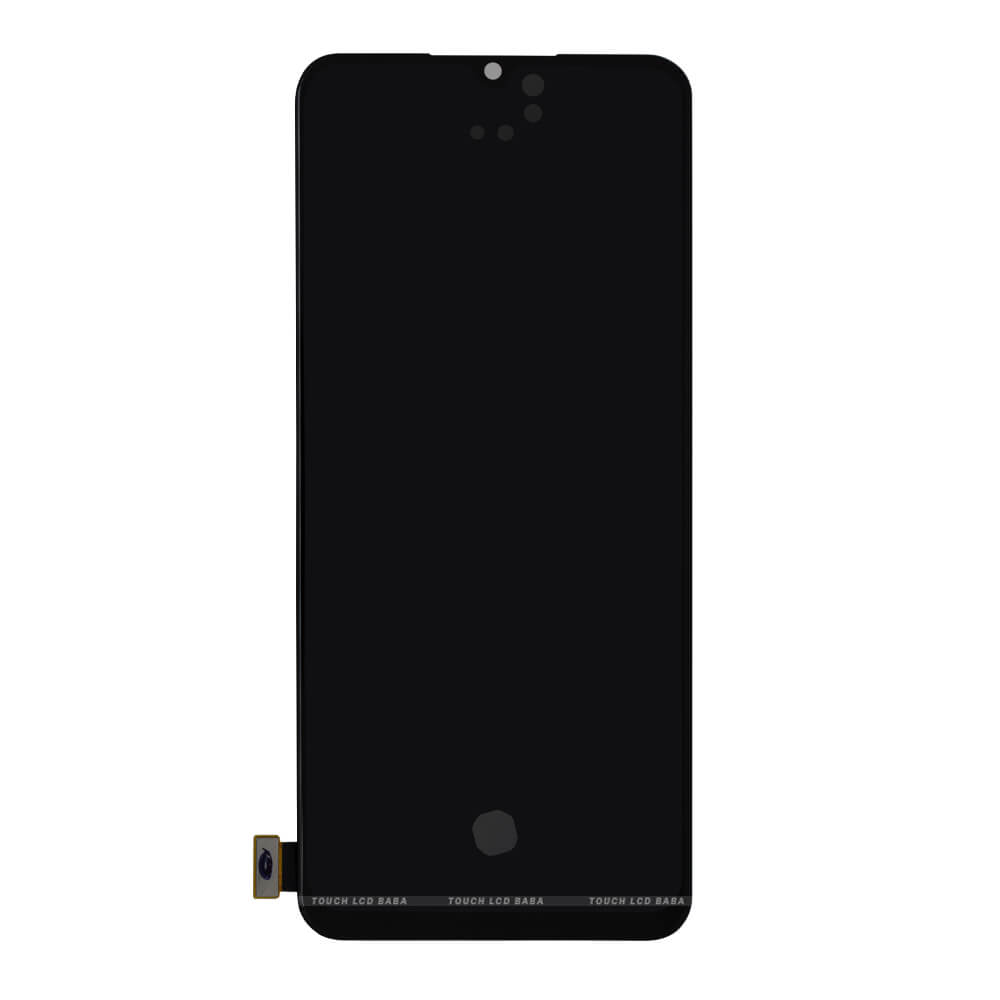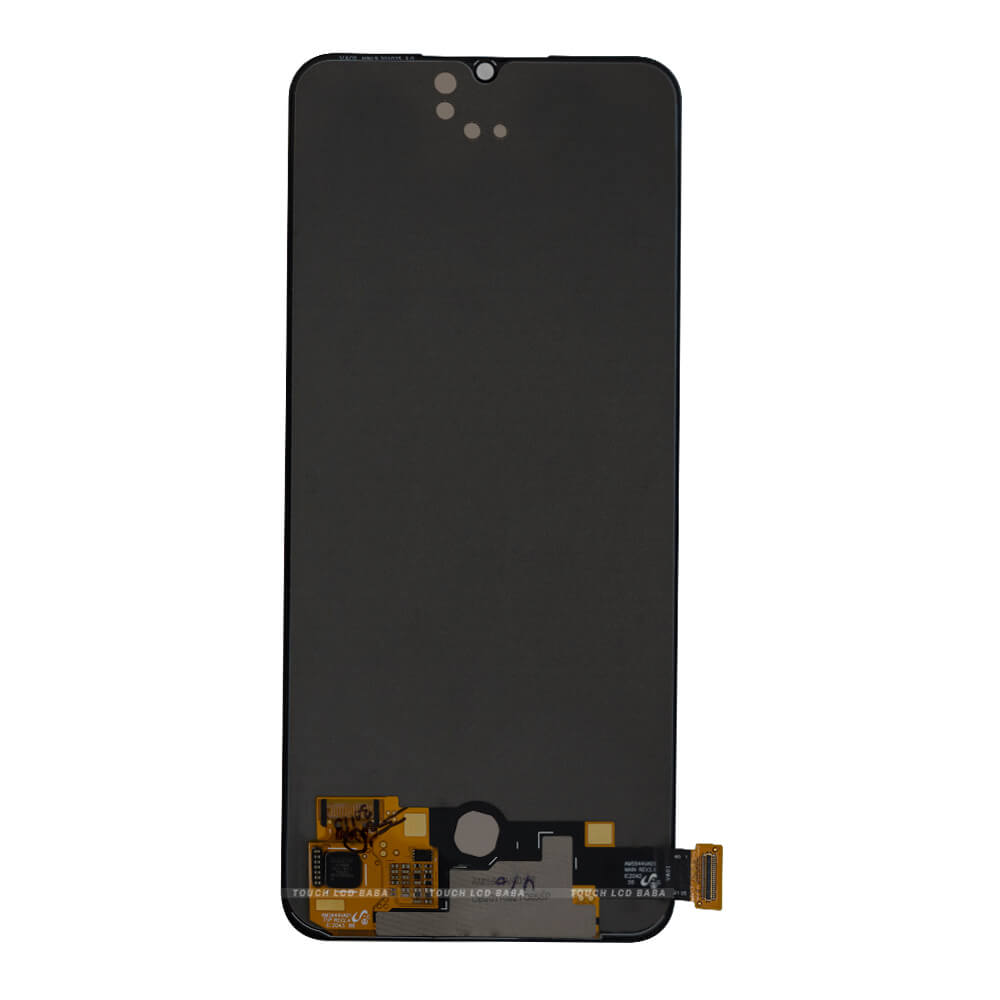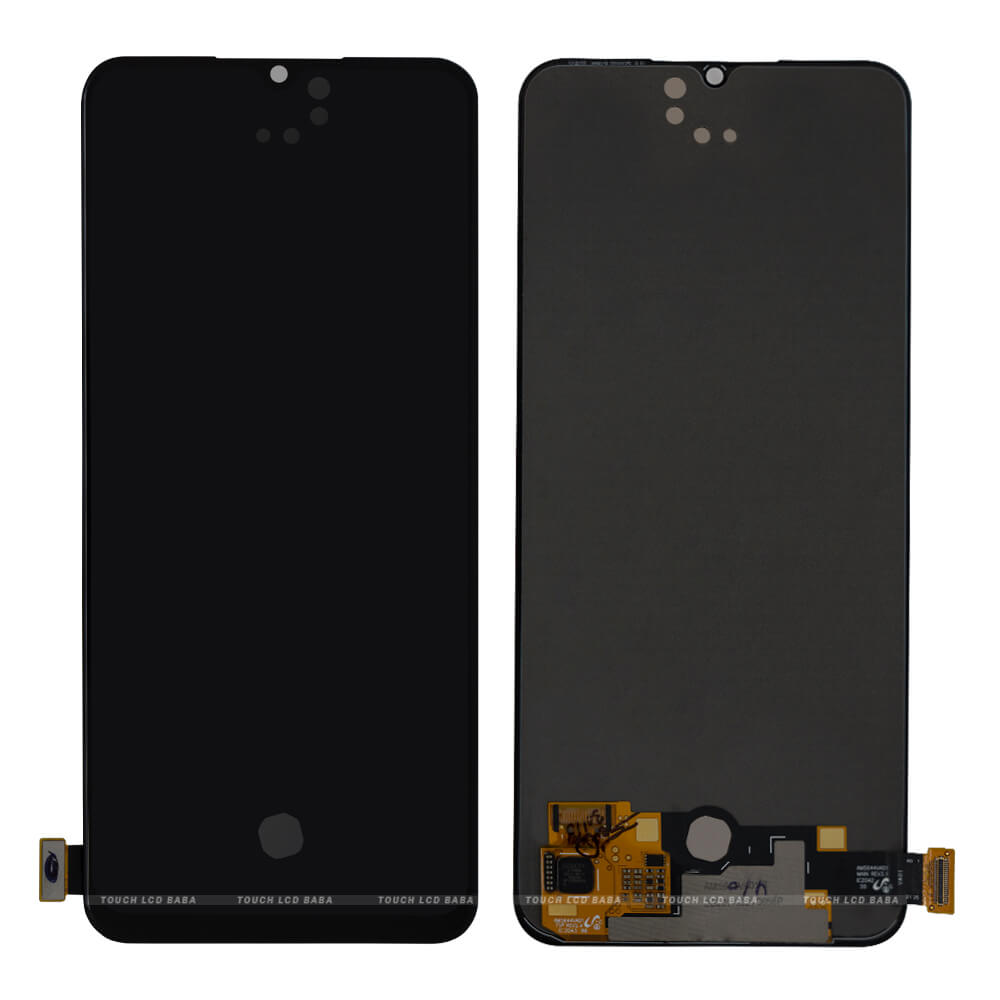 Shipping, Return and Refund Policy
All the products supplied by us come with 30 days return, refund, and replacement guarantee. To return a product, It should be in the same condition as we sent. You can't use or fix the new Vivo V20 SE display if you want to return it. For complete details about Shipping, Returns and Warranty, please click here.