If you want to purchase a 100% original display replacement for the Vivo Y12s phone, welcome to Touch LCD Baba. In the last few years, Vivo has become one of the most popular cell phone brands in India, and millions of customers have bought Vivo phones.
As you know, mobile phone screens are quite fragile, more and more customers need screen replacements regularly, which we offer here. Please note that buying from us is beneficial only if you need a 100% original display replacement for your Vivo Y12s phone and you don't want to compromise on quality.
If you want to purchase a display for the lowest possible price, you might want to visit other websites that deal only in duplicate spare parts. We want to clarify that no one can sell the original Vivo Y12s display for a throwaway price. If you assume that someone can magically offer you the lowest price and still provide the original display, we wish you the best of luck.
What is the meaning of the Vivo Y12s display combo?
The simple meaning of a display combo is a unit of display and touch screen digitizer glass combined into one. A display combo is an ideal way of replacing a broken display, and if you wondered how the official service center replaces the display, they also use a new combo to replace the broken part.
A combo is also called a folder or display assembly in the local market so don't get confused. An original combo is the best method to replace a broken display or touch screen digitizer glass. Here, it is worth mentioning that all combos are not equal in quality, and you would be very careful in selecting the proper Vivo Y12s display for your needs.
Vivo Y12s Display Specifications
| | |
| --- | --- |
| | This display is 100% original, tested and suitable for Vivo Y12s, model V2033 / V2069. |
| | The Vivo Y12s display size is 6.51″, the display type is IPS LCD and the resolution is 720 x 1600 pixels. |
| | This part consists of the inner display and top layer of touch screen digizier glass. |
| | We buy our stock from the OEM manufacturer to bring 100% original products for our customers. |
| | We have a separate team for testing the new screens for flawless working before dispatch. |
| | You can also test the new display for perfect working before installing it on your phone. |
| | The price of this product is high because it is not the duplicate display you buy locally. |
| | We offer a 30 days return, refund and replacement guarantee on all products (In unused condition). |
| | We back our products with a 30 days return, refund and replacement guarantee. |
| | The stock is ready and we can ship very quickly after a confirmed order. |
| | We offer Cash on Delivery and Online Payments (additional 10% discount). |
What is the actual meaning of a first copy display combo?
All customers can't afford original screen replacements, and that's why many third-party manufacturers make duplicate screen replacements. If you go to a local market to repair your phone anywhere in India, 99% of shopkeepers have duplicate screens, but they advertise them as first copy display. Some even lie and say that they have the original display while installing a duplicate one.
Suppose you go to the market to replace a broken Vivo Y12s display and come across the words OG Quality/Diamond Quality/First copy. In such cases, you should clearly understand that a duplicate product is being sold to you. Shopkeepers often claim that a first copy display offers 90% of the original display's quality, but that's a fake claim.
The price of a first copy Vivo Y12s display is half of the original, and the quality is also 50% of the original. If that is what your budget allows, there is nothing wrong with purchasing a duplicate display, but you shouldn't pay for the original and then get a duplicate one.
Why Touch LCD Baba deals only in original products?
We are fully aware that customers want the best prices when they purchase the product, but customers don't know that they are wasting their money. A duplicate display degrades all the experience of using a smartphone, and you've to replace the display every 2-3 months.
Duplicate screen replacements aren't sturdy and can't even take the slightest drops. You keep paying more money on every repeated replacement and still sacrifice the quality. We know that investing in a quality product feels overkill to many customers, but when you use the phone with a duplicate display, you realize the consequences of a first copy.
An original display fits seamlessly into your device, and you will not even realize if you've ever replaced the display. We want 100% satisfied customers, and that's why we deal only in original spare parts. If you need a lower-quality solution, you can use other websites for your purpose.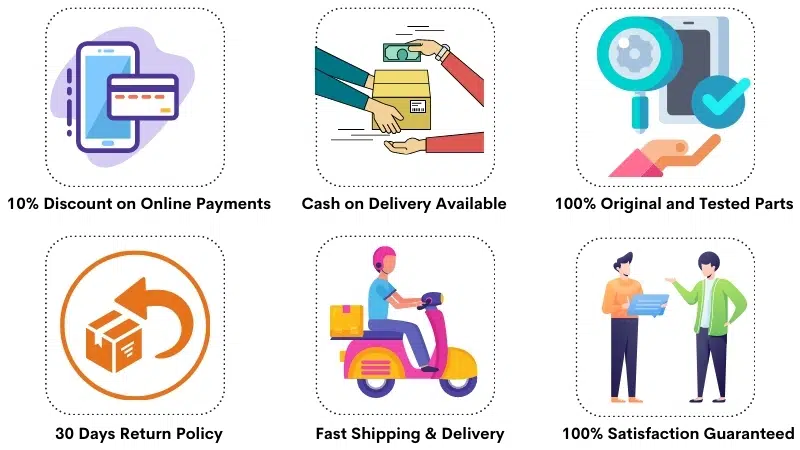 Frequently Asked Questions
Q: How much does it cost to replace a broken Vivo Y12s display in India?
The price of a 100% original Vivo Y12s display replacement is around Rs 3200-3500. If you buy a first copy screen replacement, the combo costs Rs 1500-1700 in India. The display's price doesn't include the installation charges, and we don't provide installation services to customers.
Q: Is there any prevalent display version problem with the Vivo Y12s phone?
If you tried repairing your phone in the local market, you might have encountered a problem that technicians refer to as a version problem. The truth is, there is no such version problem, and local market technicians try to use a duplicate universal screen with Vivo Y12s, which doesn't work as desired.
If you wonder what a universal screen is, you should know that when you purchase a duplicate display, a single display supports many models. Like one display covers 5-6 models of Vivo, and such screens are called universal screens. These are duplicates and don't work correctly with Vivo Y12s. If you connect an original display to your phone, you won't face any issues.
Q: What are the benefits of purchasing an original display replacement?
The benefits of purchasing an original display always outweigh the savings of a duplicate display.  Many customers search for authentic products when they get fully fed up with duplicates, and we suggest you the right route before wasting your money. Here are the benefits you can avail only with the original display :
The brightness of the original display is at 100% levels, while a duplicate display offers only 50%.
The touch screen glass is original and durable, which enables your phone to withstand small drops easily.
You can use the touch screen glass swiftly without any typing errors.
The original display consumes optimum battery power, while the duplicate display eats way more battery power.
You'll never face heating issues with the original display, which you will always face with a duplicate display.
The most critical aspect is peace of mind which isn't possible with duplicate spares. The final decision of buying an original display depends on your preference, budget, and the value of your phone from your perspective. If you need any further clarification, you can always contact our helpline.
Q: Why did a technician suggest the glass replacement as the best solution?
The glass replacement is the lowest quality solution often given paramount importance in the market. The reason is, technicians can make easy money with glass replacement which isn't possible with other original quality solutions.
When you have a broken touch screen glass but functional inner display, you'll often get suggestions to replace only the glass to preserve the original display. But you are not informed that glass replacement uses a duplicate touch screen glass, and the outcome is nowhere near the original.
The only touch screen glass costs around Rs 100 at maximum, and technicians charge around rs 600-800 for replacing that glass. All the amount they charge from you is their profit, and that's the sole reason for this biased recommendation.
If you visit the official service center, they don't even talk about the glass replacement. We also consider the glass replacement as a low-quality and temporary solution. You are free to opt for glass replacement if you want, but quality issues are prevalent with this method.
Q: How can I test the new display before installation?
If you also worry that the new display can be defective and might not support your phone, please read the detailed answer so that you understand the complete process. Before we ship a new Vivo Y12s display to you, we test it on the Vivo Y12s motherboard before dispatch. It means we test and verify the product so you get a product after proper quality testing.
When you get the product, you can also test the new display by connecting it with your phone's motherboard in open condition. To test the display, you don't need to assemble/paste it on your phone because open condition testing is accurate and allows you to verify everything before installing the product.
When you are satisfied with the product, you can finally install it on your phone. You should never decouple the broken display before testing the new display as it is a set guideline before installation. You can easily verify the new display by connecting its flex cable on the rear side of your phone.
Q: What if the new display doesn't work upon trial?
After receiving the product, you get 30 days time to test and verify the new display. If you face any issues while testing the display, you don't need to worry about anything because that is covered by our replacement and return policy.
The replacement process is very easy and you just need to make sure that the product is in unused immaculate condition as we supplied. Honestly, the chances of a defective product going out from our warehouse are non-existent because we've employed very strict procedures to test all the products.
Q: Is it possible for an average technician to install the Y12s display?
Yes. The Vivo Y12s is a very basic phone and anyone having a little experience with mobile phone repairing can install the display. Many customers order from remote areas where only a handful of technicians are available and they worry if the technician would be able to install it. We suggest that you don't worry because the installation of the display can be done almost anywhere.
Vivo Y12s Display Photos
These photos represent the actual product you'll get after your order. You can use this combo to overcome all the display and touch screen glass-related issues. If you've any questions about the Vivo Y12s display replacement, you can always contact us at 9587954273.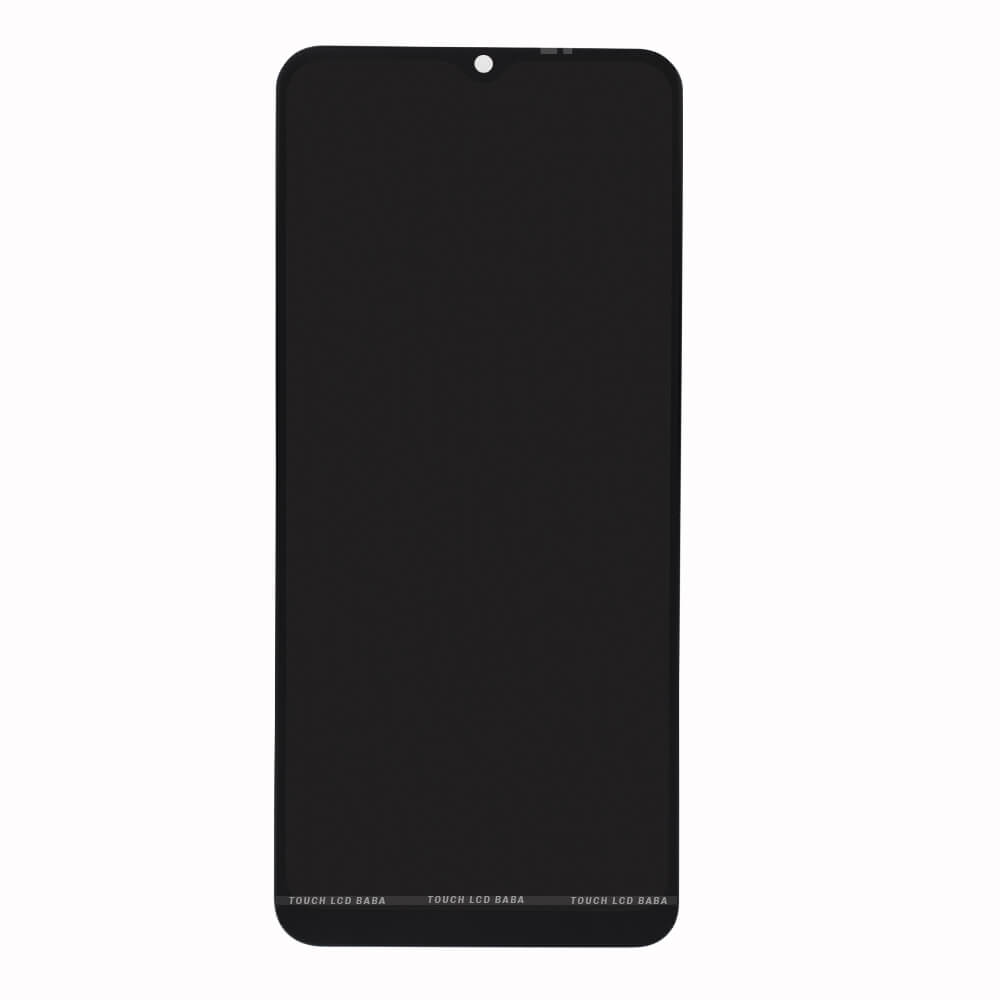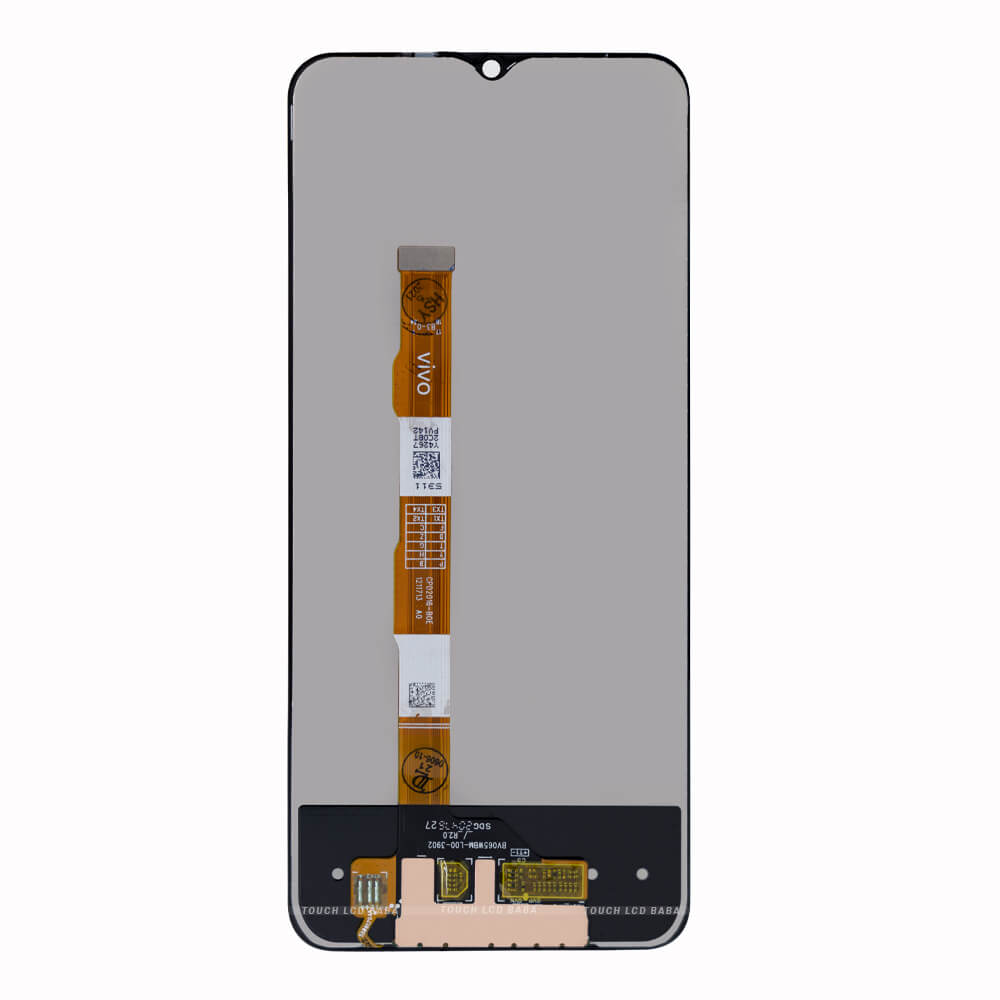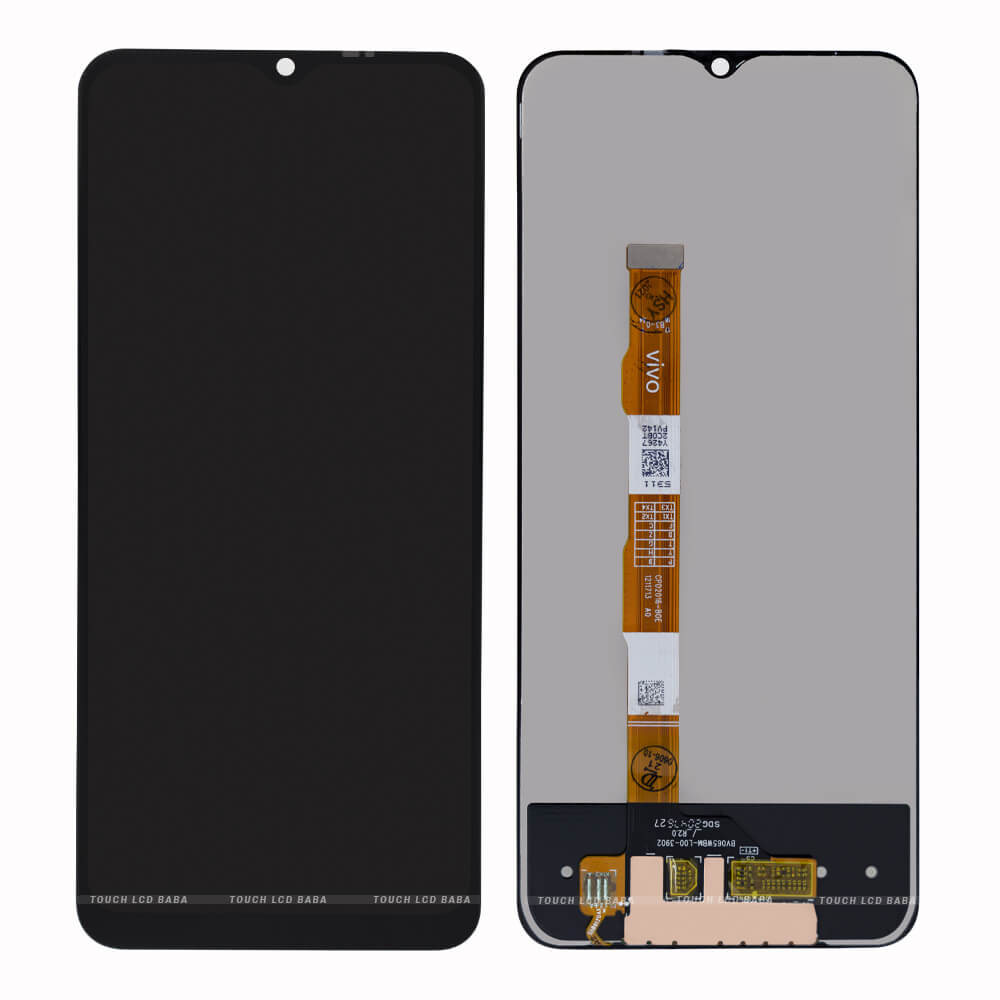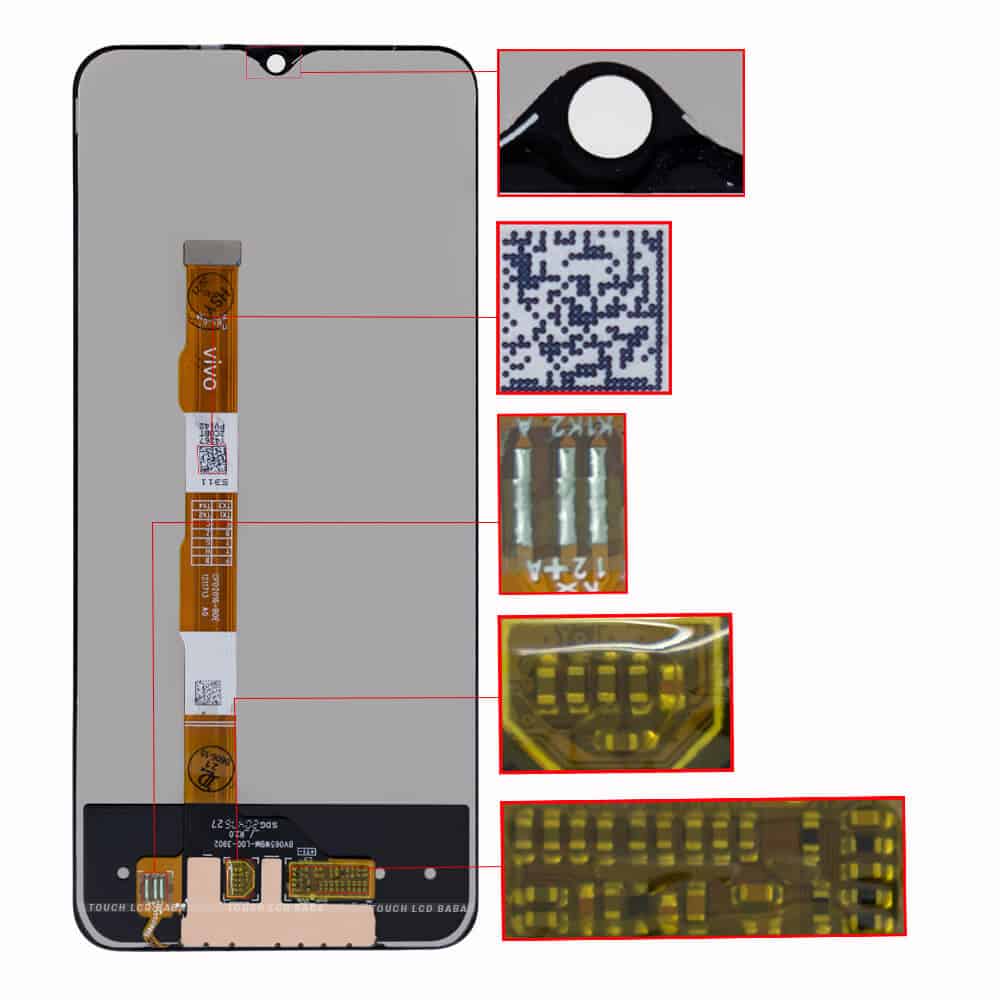 Shipping, Return and Refund Policy
All the products supplied by us come with 30 days return, refund, and replacement guarantee. To return a product, It should be in the same condition as we sent. You can't use or fix the new display if you want to return it. For complete details about Shipping, Returns and Warranty, please click here.