Customers are usually not worried about a broken Vivo Y20A display, but they worry more about how they will get an original display for their phone. The mobile phone market is full of duplicate screen replacements and finding an original Vivo Y20A display is like finding a needle in a haystack. In most cases, you won't be able to find a reliable vendor for the display replacement because everyone is involved in duplicate spares.
In such a situation, Touch LCD Baba comes in handy because we offer original display replacements, which you can order from the convenience of your home. After receiving the product, you can install the display with the help of a local technician. You should know that the original display offers the same joy as before without degradation in the display quality. Please go through the complete information on this page and let us know if you've any questions.
Why is the original Vivo Y20A display always beneficial?
You can purchase a low-quality display, but you can't enjoy the same original quality. The original display is beneficial in terms of durability, brightness, contrast, or the touch screen smoothness. After installing the original display, you won't notice any difference, and that's why people are interested in an original display replacement.
When a customer calls our helpline, his first question is whether he will get an original product or not. That's because everyone is aware of the inherent benefits of an original display. If you replace a broken display with a duplicate one, you'll get clung into a loop of repeated screen replacements.
A duplicate Vivo Y20A display breaks very easily, and that's why you've to replace it multiple times, say three times in a year.  If you replace the broken display with an original one, you don't need to spend money repeatedly, and that's why an original display is always beneficial.
Why are local products available for low prices?
Please note that local products don't perform like the original, so they are available for low prices. If an original display offers 100% colors, quality, and brightness, a local/first copy display offers 50% output of the original, and that's why you can get a counterfeit product for low prices.
If you purchase a local Vivo Y20A display from the market, you can use it, but it will be completely different from what you had used before. The colors will not be vivid, the brightness will be low, and the touch screen won't work as smoothly as before. When you sacrifice the quality, you can get a product for a low price, and that's all about it.
Vivo Y20A Display Specifications
| | |
| --- | --- |
| | This display is 100% original, tested and suitable for Vivo Y20A, model V2101. |
| | The Vivo Y20A display size is 6.51″, the display type is IPS LCD and the resolution is 720 x 1600 pixels. |
| | You get a complete set of inner display and front layer of touch screen digitizer glass merged into one. |
| | We buy our stock from the OEM manufacturer to ensure 100% flawless working product. |
| | Our testing engineers test each display for 100% flawless working before dispatch. |
| | After delivery, you can also test the display before installation. |
| | The display supports all models of Vivo Y20A without any issues. |
| | We back our products with a 30 days return, refund and replacement guarantee. |
| | We pack the parcels very carefully and security in hard plastic boxes accompanied by additional protection. |
| | The display combo is readily available in stock and turnaround time is very fast. |
| | You can place on order using Cash on Delivery or Online Payments (additional 10% discount). |
Frequently Asked Questions
Q: How much does it cost to replace a broken Vivo Y20A display in India?
The price of a 100% original Vivo Y20A (Model Number V2101) display replacement is around Rs 2800-3000. If you buy a first copy screen replacement, the combo costs Rs 1400-1500 in India. The display's price doesn't include the installation charges, and we don't provide installation services to customers.
Q: I feel that the price is very high. Can't it be lower?
The price is not high, but if you are used to purchasing low-cost first-copy screens, our price will seem sky-high. Many customers never purchase the original display again and settle for local products worth Rs 1500, including installation. Later, when they see the price of a display as Rs 3000, they feel like the seller is looting them, but that's not true.
A first copy display sells for Rs 1400-1500 in all parts of India, but you can't find original screens there. We supply original screen replacements that offer fantastic display quality, and that's why the price is high. If you can't afford an original display or don't want to buy it for other reasons, that's fine, but the original display's price is not high but justified.
Q: Will you also install the Vivo Y20A display at my doorstep?
No. We don't provide mobile repairing services at this time. If you purchase a display online, you'll need to find a local technician to install the display yourself. You will find a mobile phone repairing market in every city where many technicians provide their services.
You can contact one of them to install the display, and it costs around Rs 150-200. Most of us have connections in the market, so finding an appropriate person shouldn't be a big deal. It would help if you always stayed beside the technician during repairs so he couldn't do any shady. It hardly takes 20 minutes to install a display, which shouldn't be a problem.
Q: What do you suggest about replacing only the glass?
The only glass replacement is not the standard for repairing a broken display but an alternative method to save money. Glass replacement is popular in the local market, and customers easily embrace this option because of its low cost. You should know these facts before rushing for the glass replacement :
The glass used to replace the original glass is a duplicate one.
A duplicate touch screen glass costs Rs 40-50 in the local market, and you'll pay around Rs 500 for that.
The duplicate replaced glass will not stay strong for more than a month and break again.
After glass replacement, you'll get a defective display having white spots, dead pixels, and other similar issues.
The brightness tint, touch screen smoothness, and other vital aspects of a display will downgrade.
The glass replacement is a money-saving solution, and apart from that, there is nothing good about that. If you want to repair the phone for the lowest price and don't care about the quality, you can go for a glass replacement.
Q: The display turned black, but the touch screen still works. What should I do?
The display can show horizontal and vertical lines, start blinking, or burn black when you drop the phone. All these situations indicate a broken display which can be either internal or external. It would help if you didn't pretend as nothing happened and the display turned black by itself.
We've seen customers emphasizing that there is no single scratch on display and how it can stop working.  However, they very well know that they had dropped the phone and it happened after that. You should be aware that such excuses are not accepted anywhere. If you go to the service center with your lame excuse, you will not get the warranty benefit or a free replacement. If the display turns black, you must replace it, and that's all.
Q: Does replacing the display affect the data on the phone?
No. The display has no direct connection with the data on your device. The data stays in ROM on the motherboard, and you can replace the display numerous times without affecting the data. Please note that if the motherboard itself gets damaged, you might face data loss or other issues, and in such situations, the phone will no longer be repairable.
Q: Can I buy the display and touch screen glass individually?
The display and touch screen glass are not available separately. However, some shopkeepers who sell used or refurbished products can provide a display separately. The touch screen glass is available separately, but it's a counterfeit product, and you can't get the original durability with such a glass.
Q: I found a display for a lower price on another website. Why is your price high? 
First of all, you should understand that the price largely depends on the product's quality. If you purchase a duplicate product, you can easily purchase it for around Rs 1500, and that's normal. If you found a display priced close to Rs 1500, including the installation charges, that's normal and what you purchase in the local market is the first copy display which sells for cheap because its quality is abysmal.
At Touch LCD Baba, we strictly offer original products, and hence the price is high. If you want to purchase a 100% identical display, the same as you got with a brand new phone, you will need to spend a considerable amount of money, but the experience of using the phone will be excellent.
Vivo Y20A Display Photos
These photos represent the actual Vivo Y20A display you'll receive after your order. The product is 100% original, and we source it from the same OEM factory that makes original parts for the company.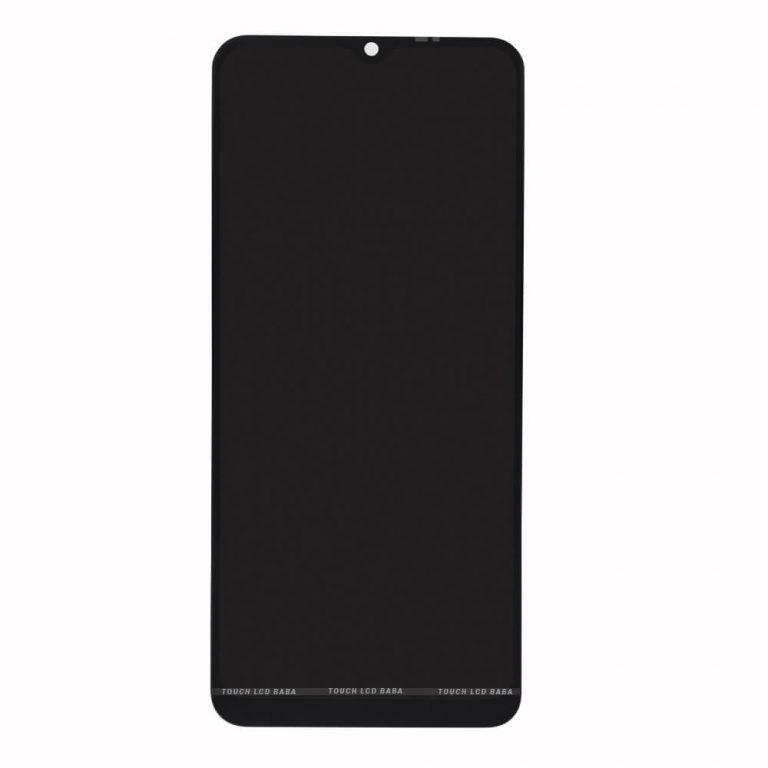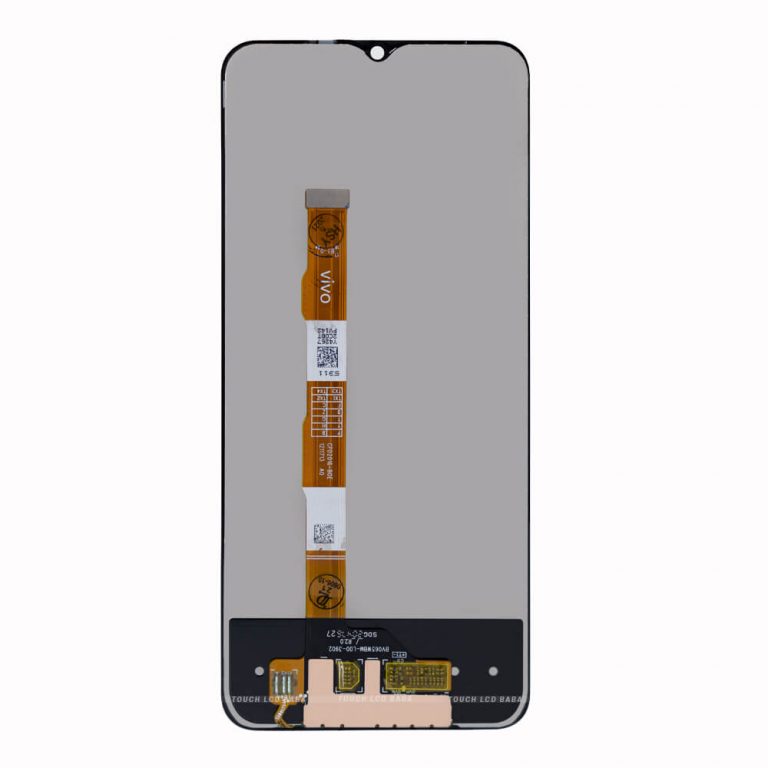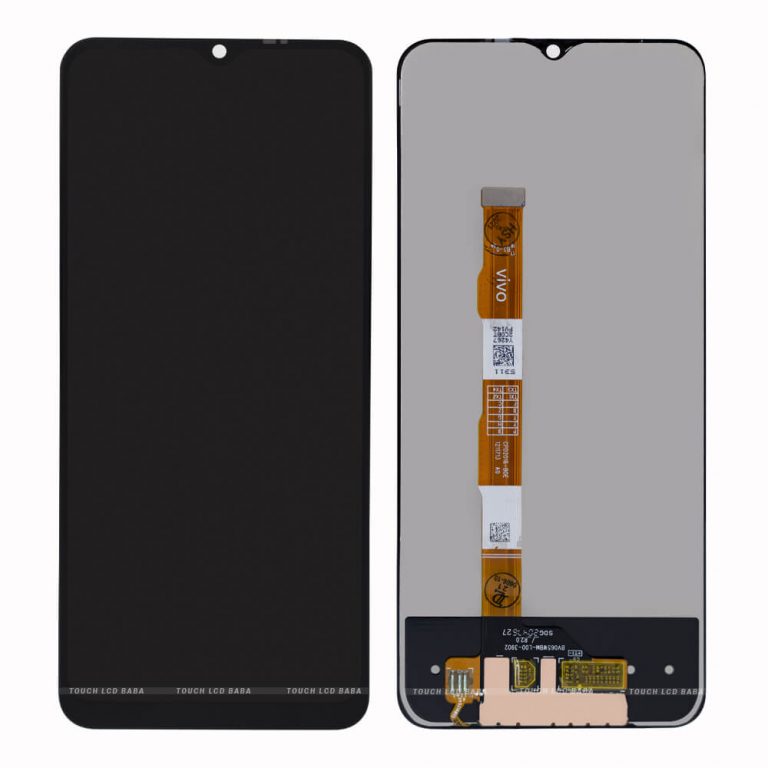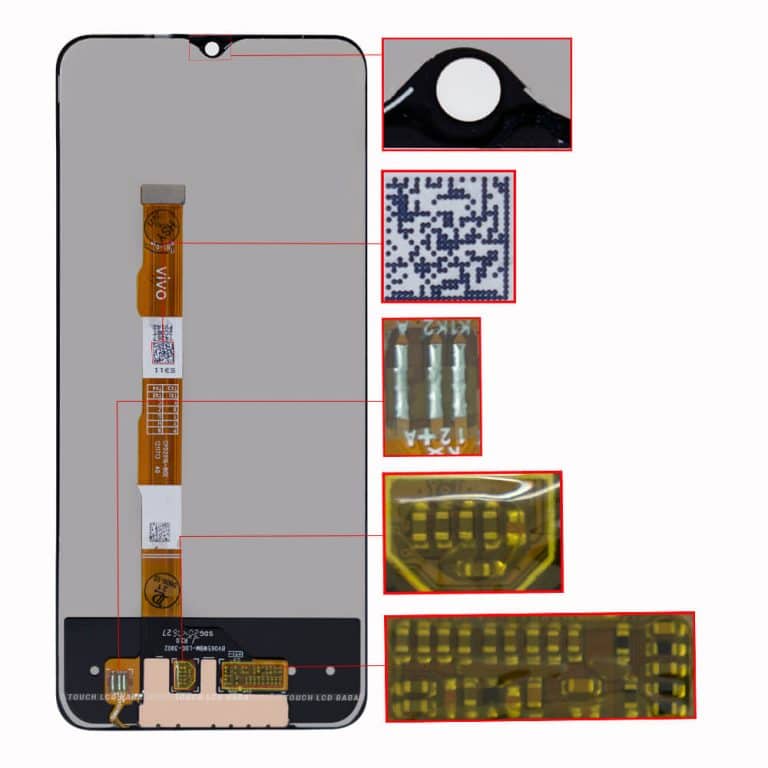 Shipping, Return and Refund Policy
All the products supplied by us come with 30 days return, refund, and replacement guarantee. To return a product, It should be in the same condition as we sent. You can't use or fix the new Y20A display if you want to return it. For complete details about Shipping, Returns and Warranty, please click here.