If you face display and touch screen issues with your Vivo Y90 and want to purchase a brand new original display, you are on the right website. On this page, we offer a brand new and 100% original combo of Vivo Y90, which is the best way to overcome a broken display or touch screen problem.
You don't need to fuss about the broken screen as it is a part of life now. Everyone with a phone will meet with a broken screen at some point, and an entire industry is working on screen replacements. You can easily find local mobile phone repairing markets in your city, and even service centers are widespread in India.
What is the meaning of the Vivo Y90 Display Combo?
Nowadays, people are looking for more straightforward solutions to fix display problems. And we all know it isn't easy to survive without a mobile phone since it connects us to the outside world and helps us communicate with our loved ones. But what if the phone spoils and the touch screen or the display stops working? What will you do? You will replace the broken display unit with a new one, which we call a Combo or Folder.
A Vivo Y90 combo is a completely brand-new unit having a display and touch screen in a unified form. It comes with the same characteristics as the authentic one, with nothing changed. You need to dismantle the broken screen from your phone and fix the new one in place of it. That's all.
What about replacing only the touchscreen glass?
Some people habitually replace only the touch alone and use the same display. That is like repairing the broken display and expecting the same quality, but that never happens. There is a thriving community in the market working for only glass replacements, but we strongly discourage such solutions due to poor quality outcomes.
Customers always prefer glass replacement because it costs less. However, glass replacement has many risks; the biggest risk is repeated repairs to the touch screen glass. If you replace the original glass with a duplicate one, you no longer have the Gorilla Glass protection on the main touchscreen glass.
All the mechanics use very cheap quality glasses to replace broken glass, and the lifespan of such glasses is very short. Many customers think they will buy the original glass but don't even understand that it is never available separately. All the glasses sold in the local market are duplicate ones. So if you buy a cheap glass replacement, expect it to break again in a few days with little or no pressure because such poor quality material can't withstand a long time. And that's where the beauty of a combo comes in. When you replace your damaged screen with an original Vivo Y90 combo, you'll save yourself from the future costs of repairing the phone. And also, your phone will look brand new without any future hassles.
What to do if the display and touch screen are both broken?
The display and touch screen glass will often stop working altogether. If the damage is severe and you dropped the phone from more than 3 feet of height, Both the display and touch screen parts will likely break off in no time.
When the display accidentally breaks,  you will see horizontal or vertical lines on the screen accompanied by disrupted colors. Most probably, everything will stop working altogether, and complete screen replacement will be the only option left for you. It would be best if you refrained from running after cheap solutions because they will do more harm than good.
Vivo Y90 Combo Specifications
| | |
| --- | --- |
| | This display is 100% original, tested, and suitable for Vivo Y90 (Model No. Vivo 1908). |
| | The Vivo Y90 display size is 6.22″, the display type is IPS LCD, and the display resolution is 720 x 1520 pixels. |
| | This combo can replace a broken display or touch screen digitizer glass. |
| | It is a complete display unit consisting of the touch screen glass and inner IPS LCD. |
| | The Vivo Y90 combo comes with 2.5D toughened glass, which protects the device from easy scratches. |
| | It offers 100% of the same brightness, colors, and sharpness as your original display. |
| | We test each combo on the actual motherboard of the Vivo Y90 for perfect working. |
| | The new display comes with 30 days return, refund, and replacement guarantee. |
| | We can deliver and pick up the spare parts all over India. |
| | The display is readily available in stock and the shipping time is very fast. |
| | You can order the product using Cash on Delivery or Online Payments. |
Frequently Asked Questions
Q: What is the Vivo Y90 display replacement cost in India?
A 100% original Vivo Y90 display replacement costs around Rs 2300-2600. The combo costs about Rs 1100-1300 in India if you buy a first copy screen replacement. After purchasing the display, you must also pay installation charges to a mechanic.
The price of screen replacement depends on where you take it for fixing. Some options are costly, while others are very cheap. Most buyers look for inexpensive solutions hoping they will serve them for a longer period, but It is not true. Such cheap solutions include buying a duplicate first copy or replacing the touchscreen glass.
If you purchase a Vivo Y90 display from the local market, It means you are buying the first copy, the duplicate version. There is always a rule in the market that says you get what you pay, which also applies to this industry. When you buy a first copy product, you will not spend much, but you will get an inferior quality replacement. On the other hand, going for an original item like our Vivo Y90 combo is a little bit more expensive than the duplicate. Our price is high because we source the product from an OEM manufacturer who makes it for the company. It is the same display you get with a brand new phone, and the quality is guaranteed to win your heart.
Q: What if the display breaks during shipment?
To ensure that our products arrive safely to the customer, we ensure proper packaging, and we also use bubble wrap accompanied by a hard plastic box, thermacol, and cartoon. Our packaging materials are of the highest quality, and a product can't break during shipping because we pack all the screen replacements into hard plastic boxes.
However, in rare cases, you are entitled to a free replacement if it happens due to an unforeseen problem. Make sure to record an unboxing video when you open the parcel to have solid proof. Send that video on WhatsApp to claim your replacement.
Q: Can I claim a broken screen under warranty?
We understand that the screen often breaks unknowingly, which is not your fault. However, even though it is an accident, you cannot claim a warranty on your broken screen. The official service center will not bear any losses for you. If you are buying a very costly phone, buying an insurance cover will be helpful for you. If you don't have insurance coverage, you can still ask the service center for the original display replacement, but you've to pay a hefty price. Sometimes, the price is so high that you won't be willing to go for that and prefer purchasing lower quality products.
Q: Do you test the products before shipping them to the customer?
Yes, we have a team of experts who individually test the screens. We know that customers need a guarantee that what they buy is original, durable, and tested. That's why we have purchased a brand new Vivo Y90 phone which we use to test our combos. Our suppliers test and verify the new screens before sending them to us. Still, we also test them one by one without leaving a single screen untouched, and there is no role of guesswork in our testing process.
We test each display and verify them individually to ensure their 100% perfect condition. After that, we keep these tested screens in a particular place and return all defective screens to the supplier. When we receive an order from a client, we take a screen we've already tested, pack it well and ship it to their specified location. Even after so much exercise, we offer a 30 days return and replacement guarantee for your satisfaction.
Q: Can I do a Vivo Y90 display replacement at home?
You can certainly do the screen replacement only If you have the necessary skills. For beginners, we don't recommend that you try this at home. The phone is a small device, but it has very complicated parts; if you mess with one of them, it will affect the overall functioning of your phone. Don't be convinced by someone that you can do it yourself since you can easily damage your device. Yes, it seems like an easy process, but It is not. It is always faster and safer to take it to a technician with the expertise and tools to replace your display.
Q: How long will the combo last?
The combo will last as long as you take good care of your phone. We proudly supply original spare parts, and they will never go bad automatically without any wrongdoing from the customer. Customers often act naive, and many say that the display cracked automatically without dropping the phone, which is a 100% false statement. Many customers buy a display, use it for six months, and then say that it broke automatically and they should get a free replacement.  The safety of your phone is your responsibility, and you can't blame anyone for that.
Q: Is there any difference between a first copy and an original product?
There are huge differences between these two products. First copies are duplicates of the authentic item, and their quality is inferior. They are also very cheap compared to the original one. Another reason is that they do not have toughened glass. The original products are pricey, but the quality is simply fabulous. You won't even realize that you have placed a new screen on your phone because the new display is identical to the one you broke. The choice is always yours if you want to buy a duplicate or an original display.
Vivo Y90 Display Photos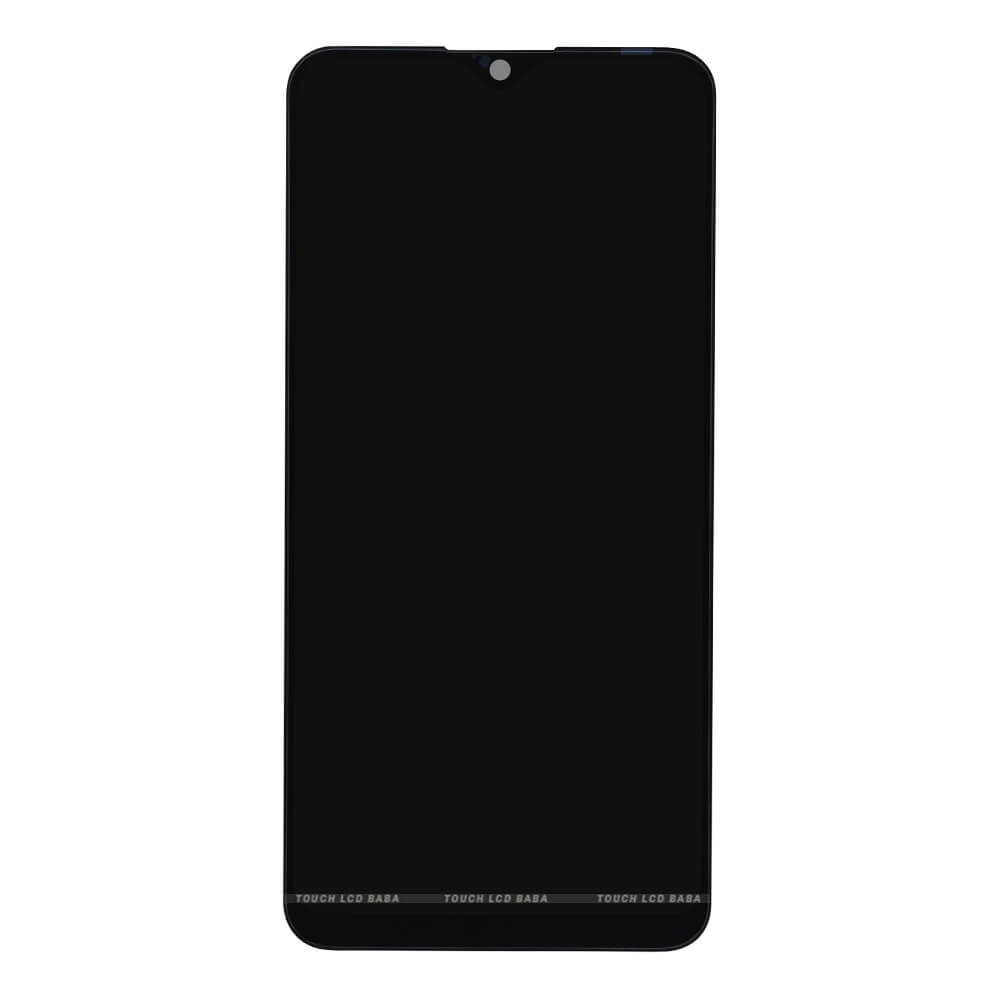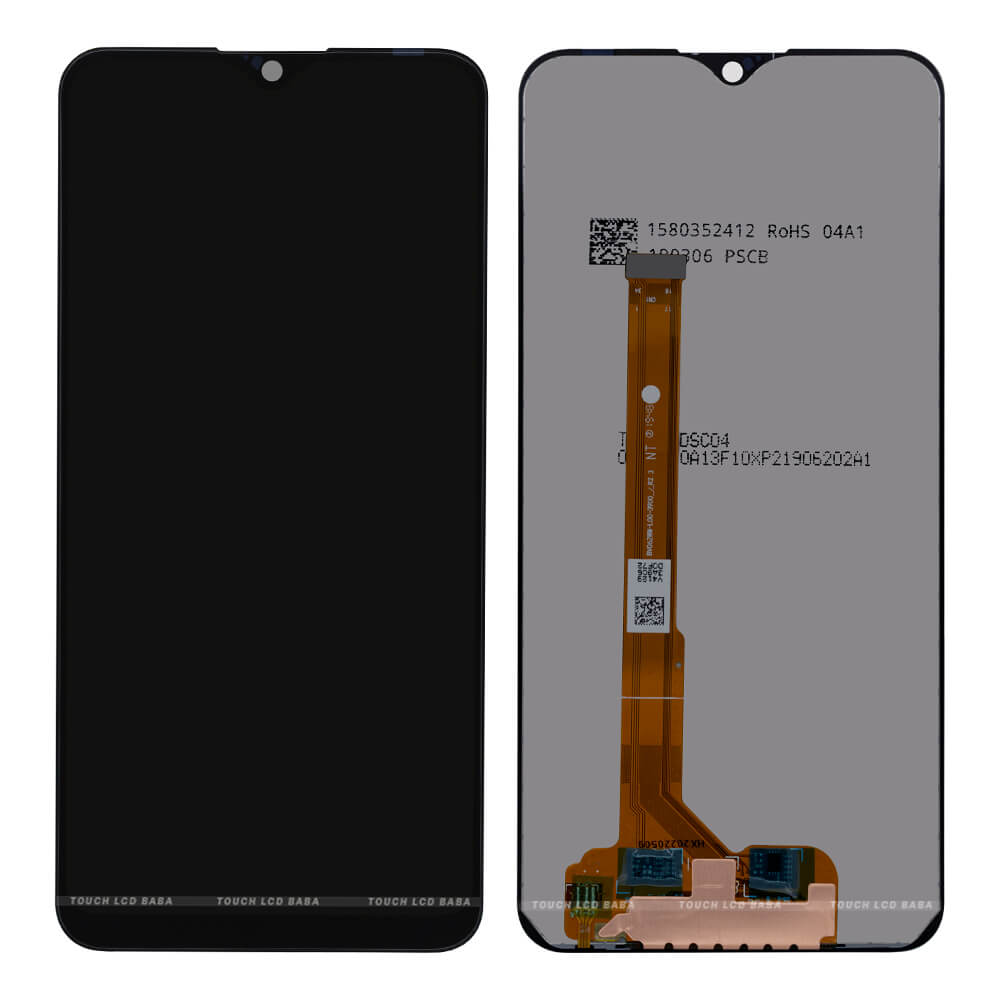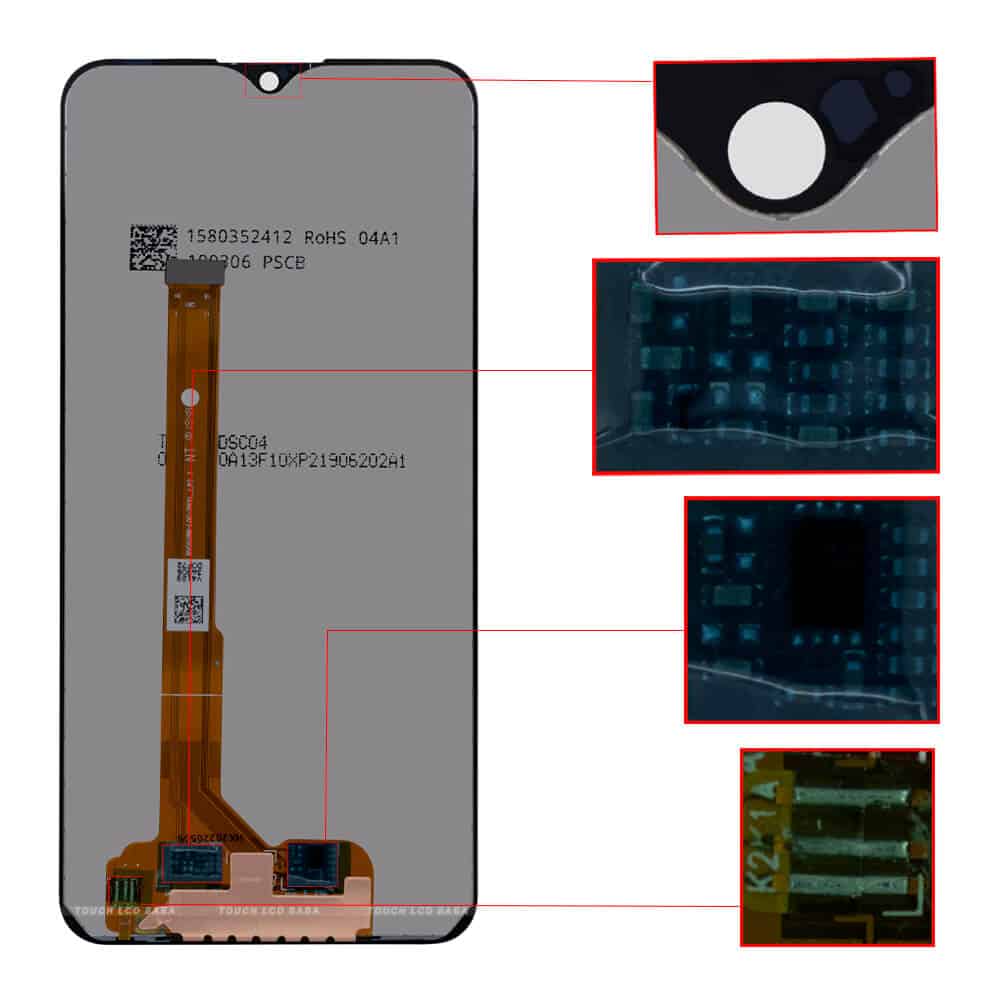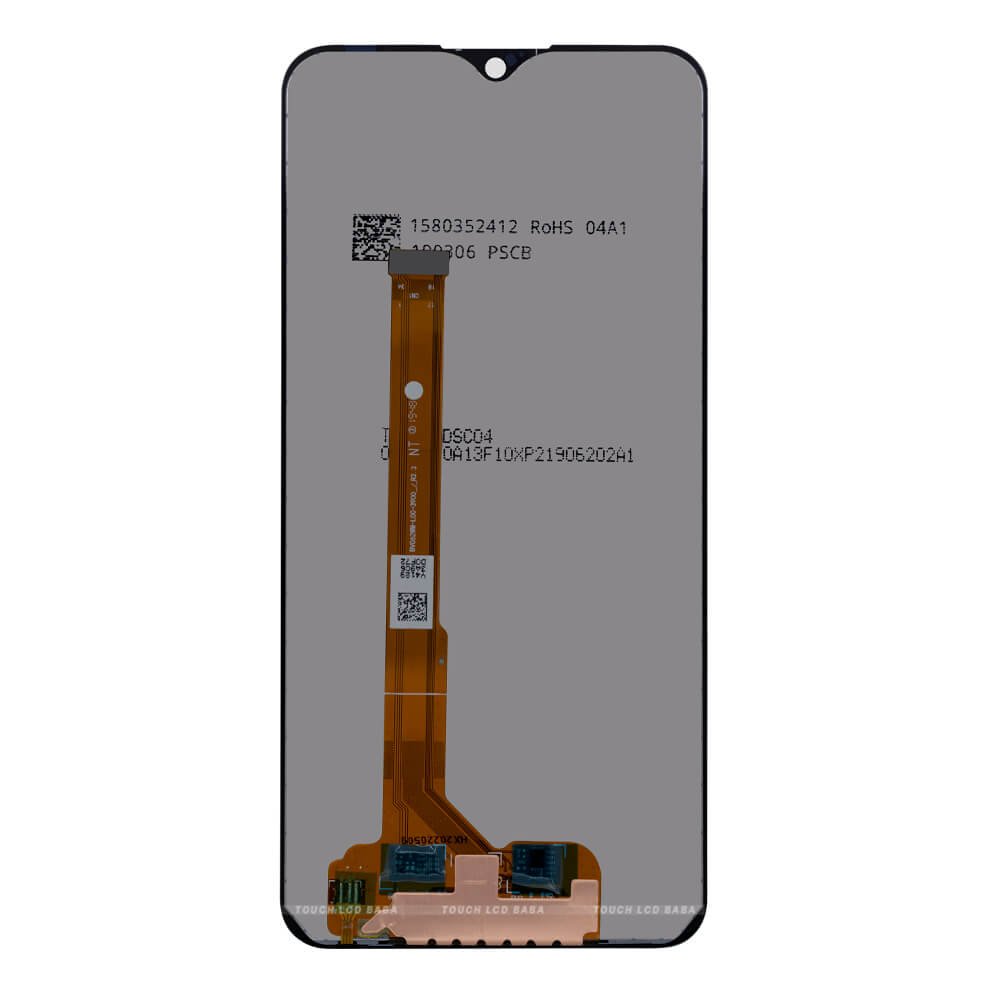 Shipping, Return and Refund Policy
All our products come with 30 days return, refund, and replacement guarantee. To return a product, It should be in the same condition as we sent. You can't use or fix the new Vivo Y90 display if you want to return it. For complete details about Shipping, Returns and Warranty, please click here.