If you accidentally dropped the phone and broke the Vivo Y93 display, you shouldn't worry too much about the damage. Living with a broken phone is not possible as It is a big part of your daily routine now. Whether watching movies or online shopping, you need the phone in perfect shape to utilize it for your everyday needs.
You can easily replace the broken touch screen glass or the display with a new one and restore the full functionality of your phone in no time. We offer Vivo Y93 complete display and touch screen combo on this page, which will certainly fulfill your needs. The combo is 100% original, brand new, and suitable for all display and touchscreen issues. All you need to do is, decouple the broken screen from your phone and fix a new one in place of that.
Vivo Y93 Display Specifications
| | |
| --- | --- |
| | This combo is 100% original, tested, and suitable for Vivo Y93 (Model Number: Vivo 1815) |
| | The Vivo Y93 screen size is 6.22″, the display type is IPS LCD, and the display resolution is HD+ 1520 x 720 pixels. |
| | We source our stock from the OEM manufacturer who makes for the company. |
| | It is a complete unit of display and touch screen glass combined into one. |
| | The new combo offers 100% original brightness, colors, and contrast as your stock display. |
| | As this display is 100% pure original, It offers the same durability as the original. |
| | We test each display on the Vivo Y93 motherboard for 100% perfect working before shipment. |
| | We back our products with a solid 30 days return, refund, and replacement guarantee. |
| | The display is readily available in stock, and the shipping time is speedy. |
| | We have tested the screen, and it works flawlessly in all variants of Vivo Y93. |
| | You can order the product using Cash on Delivery and Online Payments. |
Why the Vivo Y93 display breaks so easily?
For your information, the waterdrop display breaks somewhat more quickly because the screen is always outside the bezel (frame) of the phone. Some waterdrop displays are much more prone to breakage, and a single drop will obliterate them.
People like curvey screens having nice round edges as that feels so good, but such screens break more easily. When the phone slips off your hands, the touch screen glass hits the floor directly, and that causes an immediate scratch on the glass. Sometimes, It also depends on luck, and if the phone drops on the backside, the pressure will not hit the touch screen directly, and it might stay safe.
A broken Vivo Y93 display looks terrible, and you may feel embarrassed about taking out the phone in front of your friends or colleagues. You may also have issues using the phone properly, as the broken touch screen might not work correctly. That's why you need to replace the combo as soon as possible.
What is the meaning of the Vivo Y93 display Combo?
The simple meaning of a combo is a complete unit of display and touch screen combined into one. So when you hear the word combo, you can understand that you need to replace the entire display unit. Many people end up breaking only the touch screen glass while the display remains intact, but since the display comes attached to the touch screen glass, you always need to replace the complete display unit.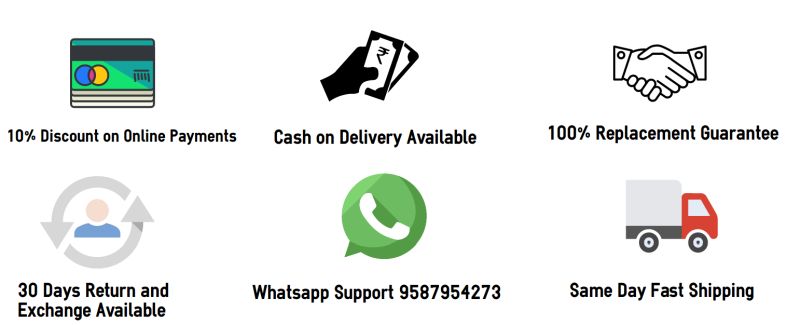 Is only touch screen glass replacement the right solution?
The solution of replacing only the touch screen glass is vastly adopted by customers who want to repair their phones at low prices. The glass replacement is not a solution but a temporary workaround to solve the broken display issue.
The only glass sold in the market is a duplicate, which costs Rs 60 to the technician. When a retail customer visits the shop with broken glass, he usually asks the technician to replace only the glass, which is the opportunity technicians eagerly await. They will quote around Rs 800-1000 for the glass replacement while the actual cost (including the labor charges and the raw material) is less than Rs 200.
On top of that, there is no guarantee of successful glass replacement. If the display also breaks during the glass replacement, now you must replace the entire combo and buy any low-quality product sold by the technician. The display repairing in the local markets is purely based on duplicate products; surely, you must have observed this many times till now.
We don't see glass replacement as a good solution because it is not. You are buying a duplicate product for an insanely high price, and such parts break again in no time, and then you've to go into a repeated loop of glass replacements again and again. We suggest you buy the original display replacement for one time and stay away from all the unforeseeable troubles.
Frequently Asked Questions
Q: How much does it cost to replace a damaged Vivo Y93 display in India? 
The price of a 100% original Vivo Y93 display replacement is around Rs 2400-2600. If you buy a first copy screen replacement, the combo costs about Rs 1300-1500 in India. You may have to pay additional installation charges of Rs 150-200 to a mechanic in your city.
Q: Where is the official service center of Vivo in my city? 
Many customers call us and ask if we are speaking from the service center. When we say No, customers say that they found the number online, and it must be right. So to clarify, we are not affiliated with Vivo in any way, and It is not the service center. If you're facing issues finding the official service center, please contact the Vivo Toll-Free number for more assistance.
Q: Can I claim a broken display in the official service center warranty? 
Some customers are extremely selfish, and they want everything to work according to their obscure theories. Such customers want to claim a broken display in the official one-year service center warranty, and their excuse is, that they didn't break the display intentionally.
If you put your finger in the boiled water intentionally or unintentionally, the result will be a cauterized finger. In the same way, If you break a display even without any intention and want to get it replaced, you've to pay the full price. You can't justify the damage in any way, and if you even try doing that, that shows your standard, and still, you'll not get anything for free.
Q: How can I identify the original Vivo Y93 display myself? 
You can't identify the original display because it is rocket science. It takes years of experience to understand the concept of original screens and how to identify them. If you thought you'd take a crash course and become a master after a 5 minutes call with us, we are sorry to disappoint you. Many dolt-type customers apply their nonsense theories and try to teach us while we are much more experienced and knowledgeable. Customers do this for ego purposes, and we don't even like to deal with skeptical customers because they are a real headache.
If someone asks us about the proof of the original display or documents or certificates, we can understand that customer is over-cautious and skeptical. Such customers try to apply their flimsy knowledge to the original screens and try to prove otherwise just because they are full of ego. We don't want such customers at any cost as we've got other much better things to do. Because if they had the required knowledge, they could have understood the product quality just by looking at the product photos on the website.
If you need proof/certificates and all such things, we want to reiterate that you are merely buying a display. The original screens are manufactured and sold just like potatoes and are not certificate-worthy. You may also want to find the authenticity certificates you got with the phone when you bought it new, and if you don't have any certificates, there is no need to create nonsense.
Q: Why do you talk such straightforwardly without convincing the customers?
Our business model is not flattering the customers to get more business. Some customers ask for more proof/certificates, or they will pay the COD amount after opening and fitting the display, but such things are impossible. If you ask us a question, we'll tell the truth, and we don't care what you think. If you are offended by that, we have absolutely no issues, and you can gladly take your business elsewhere.
We do our business with dignity and have grown to the point where customers wait for us to buy products because they don't want to buy from anyone else. Lots of items are mostly out of stock on our website because customers are on the waiting list, and we don't have enough supply of original parts to fulfill their needs. We are very grateful for our loyal customers, and we'll always keep them happy at any cost.
Q: Can I test the display without fixing it permanently?
Yes. You can test the display without fixing it permanently. To do that, you need to connect the new Vivo Y93 display to your phone's motherboard and turn it on. The display will light up, and you can also use the touch screen to test the display completely. At this point, you don't need to remove the screen guard or tamper with the product.
When you test the new display, please don't hold it in your hands because that interrupts the static touch screen supply. If you do that, the touch screen will not work. Always make sure to place the display on bubble wrap and then examine the display to your satisfaction. When you are fully satisfied with the performance of the new screen, you can finally fix it on your phone.
Q: How do you test the display before sending it off?
In our facility, we keep a motherboard of Vivo Y93 handy, and we use it to examine each display before it goes out. Our customers will follow the same process to test the new screen when they receive their parcel. So once we've simulated the testing process on the motherboard, we know that screen is 100% perfect and free from any defects. You don't need to request us to test the screen because that is a mandatory and routine procedure. We will never send out the display parts without testing them first. To test the display, you can also follow these simple steps :
First of all, take off the back panel and open relevant screws to access the motherboard.
Eject the old display's connection from the motherboard.
Connect the new display's flex to the motherboard and turn on the phone.
You can thoroughly examine the display and use the touch screen to verify all its aspects.
After being satisfied with the new display, you can finally install it on your phone.
Q: Do you accept returns in case of any issues?
Yes. We do accept returns. To be eligible for a return, you've to return the product to us in the same condition as we supplied. We don't accept any returns when you've pasted the product or removed the screen guard from it. To us, returns are never a problem, but you can't return a product after breaking its seals or changing its condition. If you keep it in the same condition as it arrived, you've got 30 days to return the product.
Shipping, Return and Refund Policy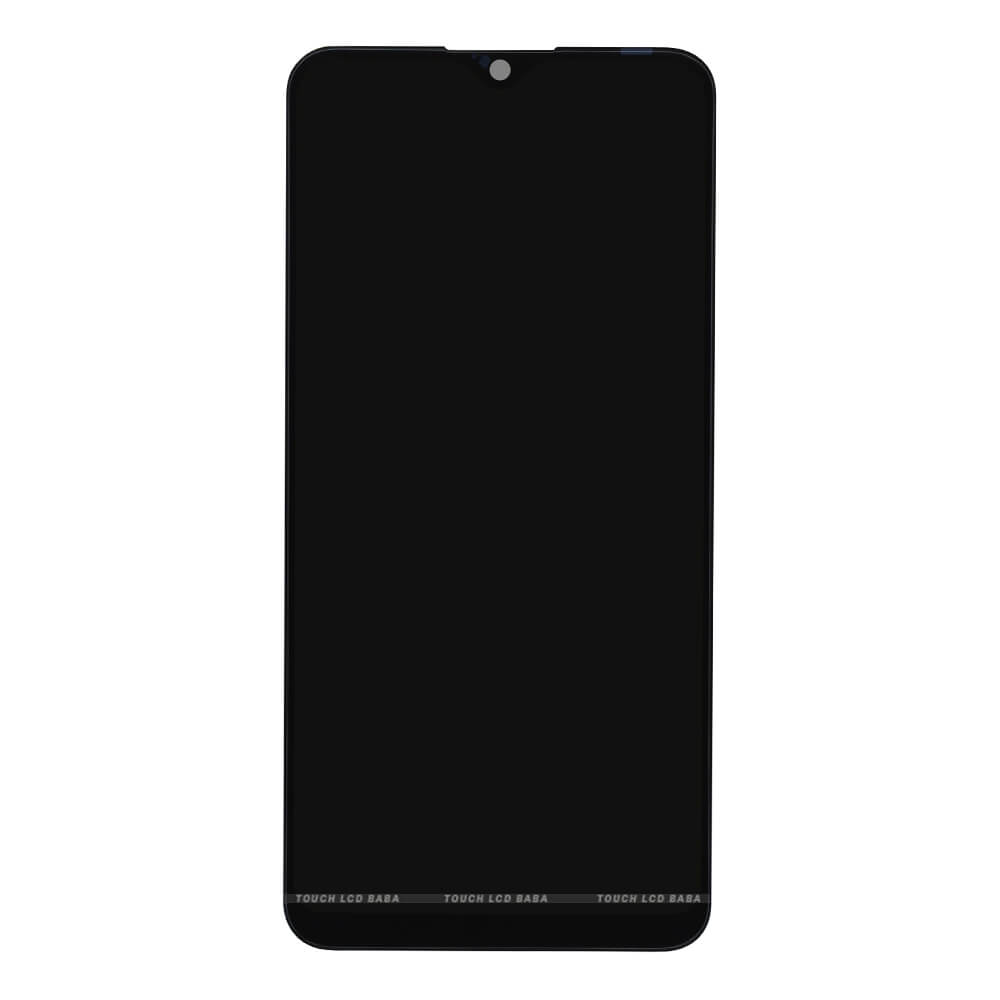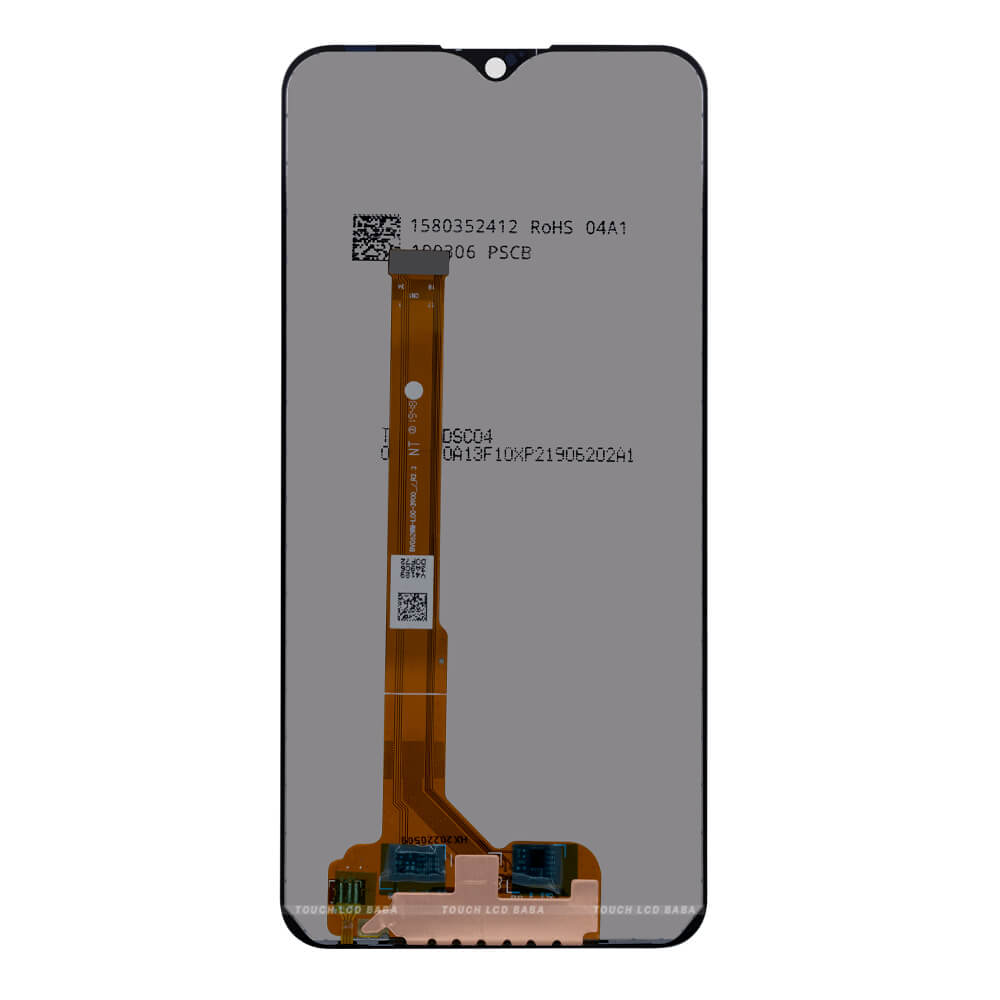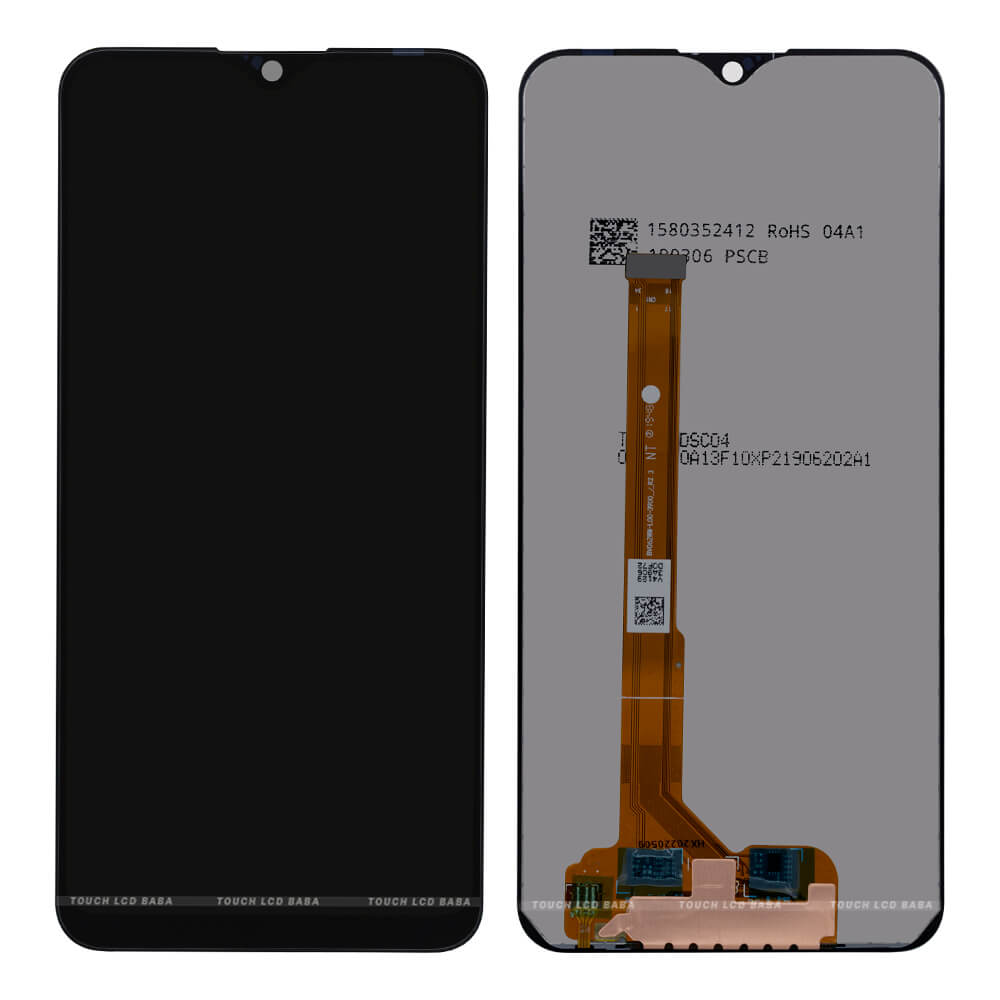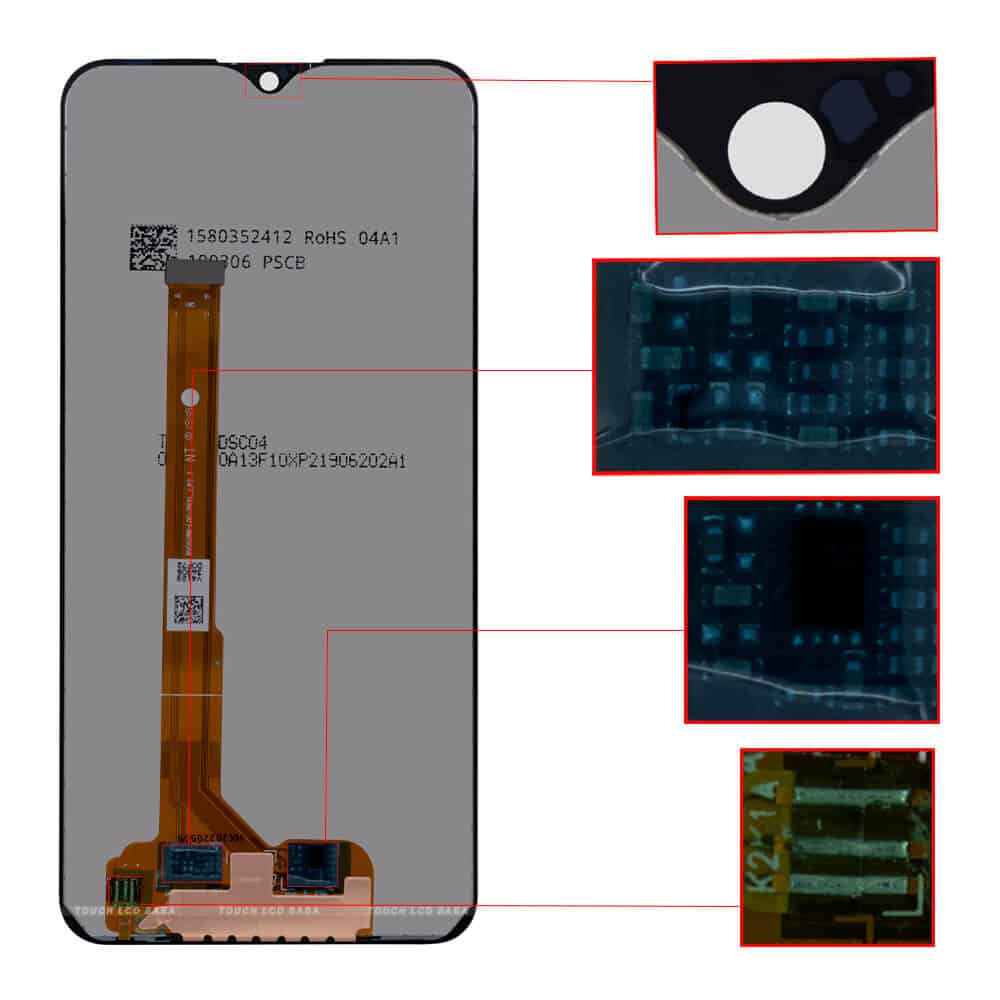 Shipping, Return and Refund Policy
All our products come with 30 days return, refund, and replacement guarantee. To return a product, It should be in the same condition we sent. You can't use or fix the new Vivo Y93 display if you want to return it. For complete details about Shipping, Returns and Warranty, please click here.