The required spare part is available on this page if you are considering buying a Redmi 10 Prime display with a middle frame. If you accidentally drop the phone and break the display, you can buy a display combo and easily replace the broken part. However, things become more complicated when the front chassis that holds the display also cracks or bends. Typically, the outer frame doesn't break or bend on moderate drops, and only intensive strikes will deform the front side frame. If that happens, a without-frame display is no longer helpful for you.
You need additional parts to repair the phone when the damage is beyond normal. If the middle frame cracks, you need a new middle frame and display combo to resolve the problem. Here, we offer a 100% original display replacement for Redmi 10 Prime with the outer frame. The display combo comes pre-installed in the frame, and you only need to assemble the part into your phone. You will be delighted to know that the Redmi 10 Prime display combo with a frame is very easy to assemble and completely renews your phone.
What is the use of a middle frame, and how does it help?
The middle frame of your phone holds the display combo in place, also called a front panel or front chassis. If you don't have a base to paste the display or if the base itself is deformed, you can't assemble a new display inside it. We hope you understand that the frame acts as a base to hold the display firmly in place, and it is impossible to assemble the display without a proper structure.
Due to accidental damage or wear and tear, the frame bends, or its corners start chipping off over time. The outer frames are plastic; dust and other impurities enter the middle frame if one corner chips off. Later dust and moisture can go inside the phone and progressively damage the motherboard and other components. Therefore, the outer body of your phone should be in good shape. You can't assemble a new display inside a cracked frame, so you need a display with an outer frame.
It is very easy to assemble a display with an outer frame.
The Redmi 10 Prime display with the outer frame makes the installation a breeze. You don't need to go through the hassle of manually pasting the display using glue or double tape. If you paste the display manually, that often leaves openings on the front side, and the display's light shines from several places in the frame. Many customers complain that the display's light leaks from the corners of the frame and looks very bad. This situation happens when the display is not pasted evenly inside the frame.
The with-frame display allows you to avoid all the hassle, and you need to shift over parts from your phone into the new display combo. You need to dismantle the phone and move the motherboard, battery, and other components into the new frame, and you're good to do. You don't need any glue to assemble the display because it comes pre-assembled. Additionally, we supply factory-fitted screens for Redmi 10 prime, and the installation is 100% perfect. After replacing the display, your phone becomes completely new.
Redmi 10 Prime Display With Middle Frame Specifications
| | |
| --- | --- |
| | This display is 100% original, brand new, tested, and suitable for Redmi 10 Prime, model number 21061119BI. |
| | The Redmi 10 Prime display size is 6.5″, the display type is IPS LCD, and the resolution is 1080 x 2400 Pixels. |
| | You get a complete display and touch screen combo pre-assembled in the outer frame / middle frame. |
| | We test and verify each display for 100% perfect working before shipping. |
| | You don't need to use glue/double tapes to install the display manually in the frame. |
| | We buy our products from the OEM manufacturers that make original screens for the company. |
| | You can easily install the display at home with basic mobile repairing skills. |
| | Before installation, you can easily test the new Redmi 10 Prime display by connecting it to your phone. |
| | Our packing team security packs your parcels for maximum in-transit safety. |
| | The display combo is readily available in stock and the turnaround time is very fast. |
| | You can place your order using Cash on Delivery or Online Payment (additional 10% discount). |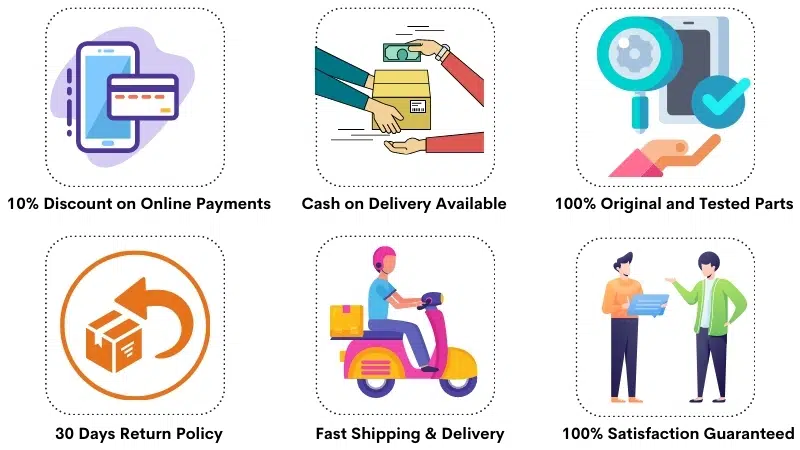 Frequently Asked Questions
Q: How much does replacing a broken Redmi 10 Prime display with the middle frame in India cost?
A 100% original display replacement of Redmi 10 Prime with middle frame costs around Rs 3750-3800. If you buy a first copy screen replacement without the middle chassis, the folder/combo costs Rs 1300-1400 in India. A duplicate display offers very low brightness and dull colors, which you'll certainly not appreciate.
Q: Can't I buy the display combo and the frame separately and then combine them?
If you buy a Redmi 10 Prime display combo and frame separately and combine them, it would be like reinventing the wheel. If you buy a display and frame separately and combine them, the final fitting will not be equivalent to a factory-fitted display. Additionally, you'll get a duplicate frame and display combo from the market, so the desired outcome will not be equal to the original display. If you save a trivial amount and face long-term issues, that certainly doesn't sound like a great deal.
We believe buying a display and frame individually is not a good idea. If you don't have the earpiece dust filter (which you'll not get with a duplicate frame), that's an additional burden. If you assemble the display without the dust mesh, dust will clog the ear speaker and create other issues. We suggest you spend extra money for once, but they stay problem free for a long time.
Q: Is this a 100% original display like a brand-new phone?
Yes. It is a 100% original display like you get with a brand-new phone, and its price might not be affordable for all customers. Please be prepared to pay a premium price for the original display because, for low prices, you'll never get the desired quality screen replacement. Our team works very hard to test the screens, pack them very carefully and then ship them to you.
We want our customers to enjoy a pleasant, trouble-free experience so that they remember us whenever they need a display replacement. If you get a quality product, you'll surely bring more business, resulting in our growth. So, rest assured that you'll always get a 100% original display replacement from Touch LCD Baba.
Q: I don't have a broken frame. Can I still buy this product?
Yes. You surely can. If you buy a with-frame display, the replacement becomes easy, and you need to swap the broken part with a new one and make the necessary connections with the motherboard. The official service center always replaces the display with the outer frame for perfect fitting and finishing.
It is not mandatory to have a broken frame to buy this product. Many customers who don't want to compromise on the quality and need 100% immaculate fitting always go for a with-frame display replacement. You'll always get better results if you purchase a display with a front frame because you don't have to worry about the quality or fitting.
Q: How do you test the new Redmi 10 Prime display before shipping?
It is very important to test the new display otherwise our customers could get a defective product. To avoid this, we follow these steps to test each display one by one:
We keep a new spare Redmi 10 Prime phone in open condition.
Whenever we receive a new batch of screens, we connect the displays to this phone and test them.
It is easy to test the display by connecting its flex cable and turning on the phone.
Testing the display on a motherboard is 100% accurate, and our customers will never get defective screens from us.
If you were worried about receiving a display that doesn't work on your Redmi 10 Prime phone, please don't worry. Our testing team will test the display carefully, and then we'll ship the product to you.
Q: What if the Redmi 10 Prime display breaks during transportation?
We use rigid plastic boxes to pack the screens, and you won't face any damage issues. Some customers excessively worry about a damaged product during transit, and we suggest such customers record an unboxing video. If you record an unboxing video, you'll have proof of what you received inside the package.
We take full responsibility for any damage that happens during transportation. If you receive a damaged product, you can share the unboxing video with us, and we'll provide a free replacement. Please note that we don't accept any incomplete videos recorded halfway. That is not acceptable if you show us a video when the sealed pack bag is already open. Many customers try to fool online retailers with forged videos, which will not work here.
Redmi 10 Prime Display With Frame Photos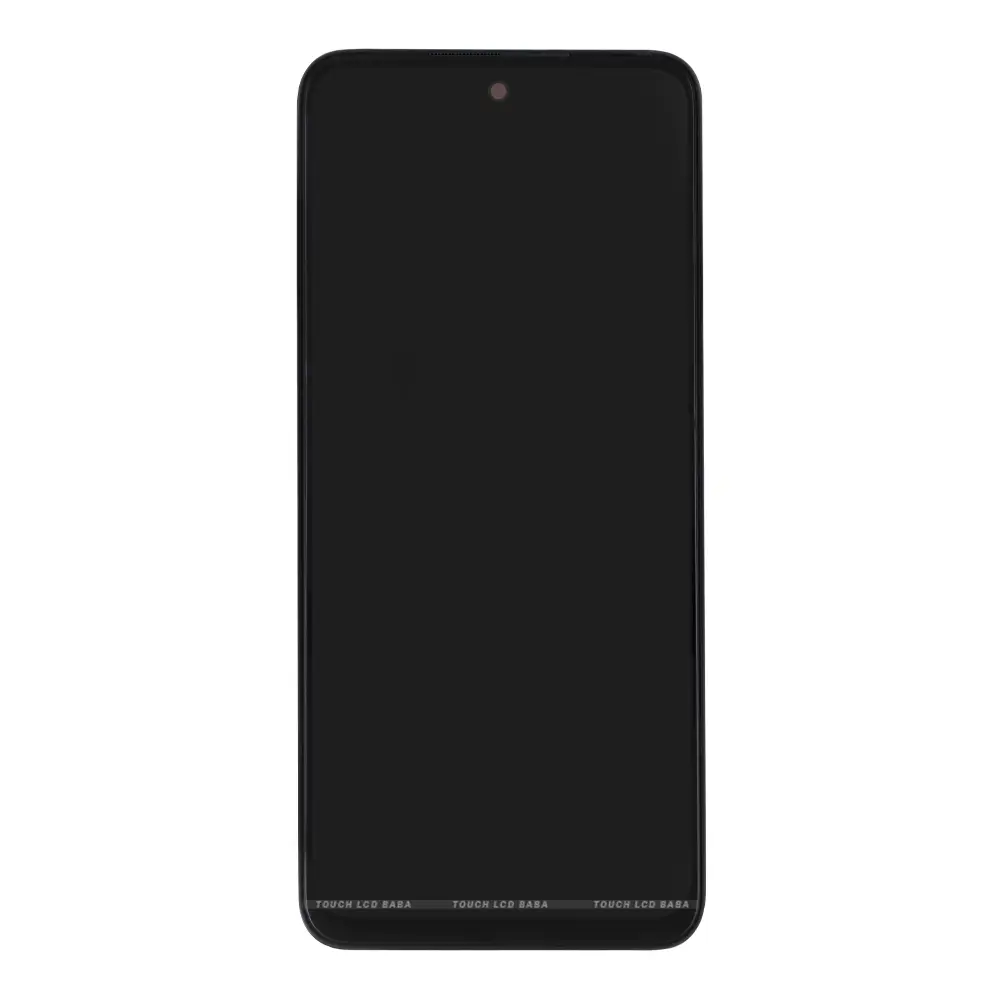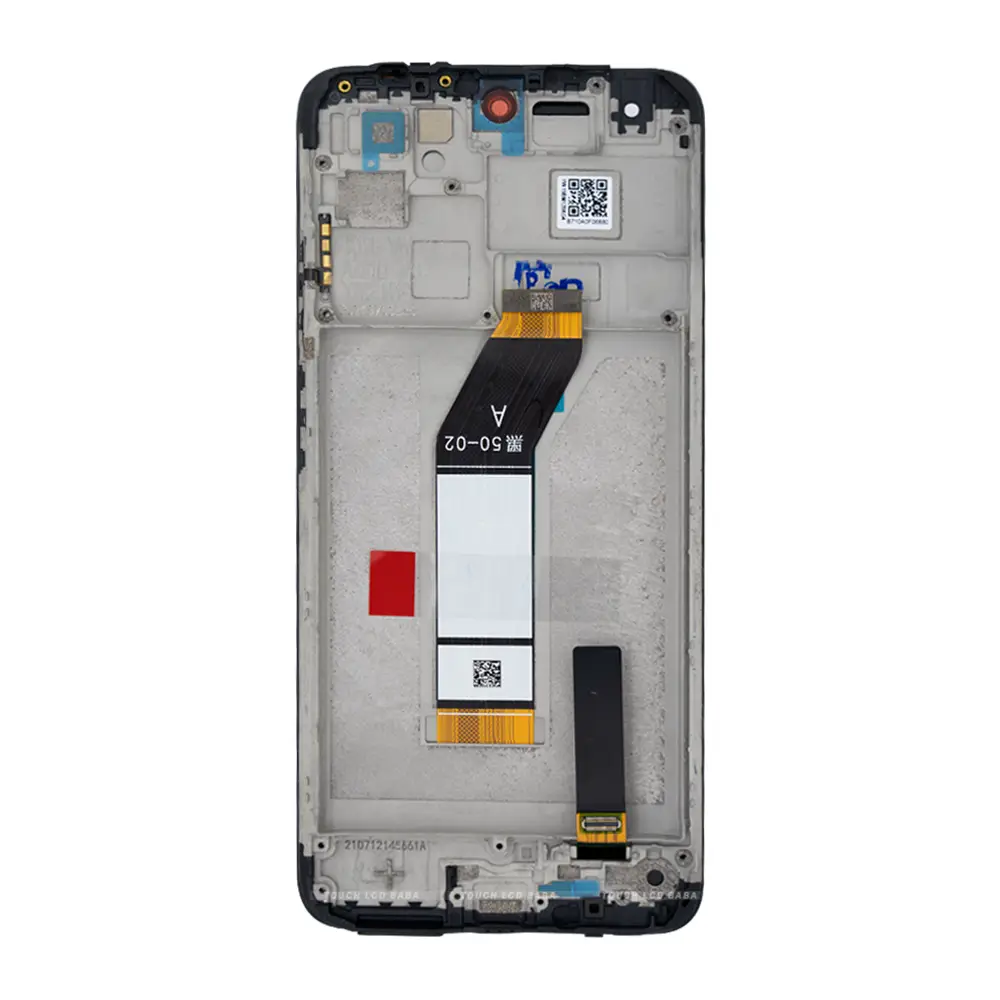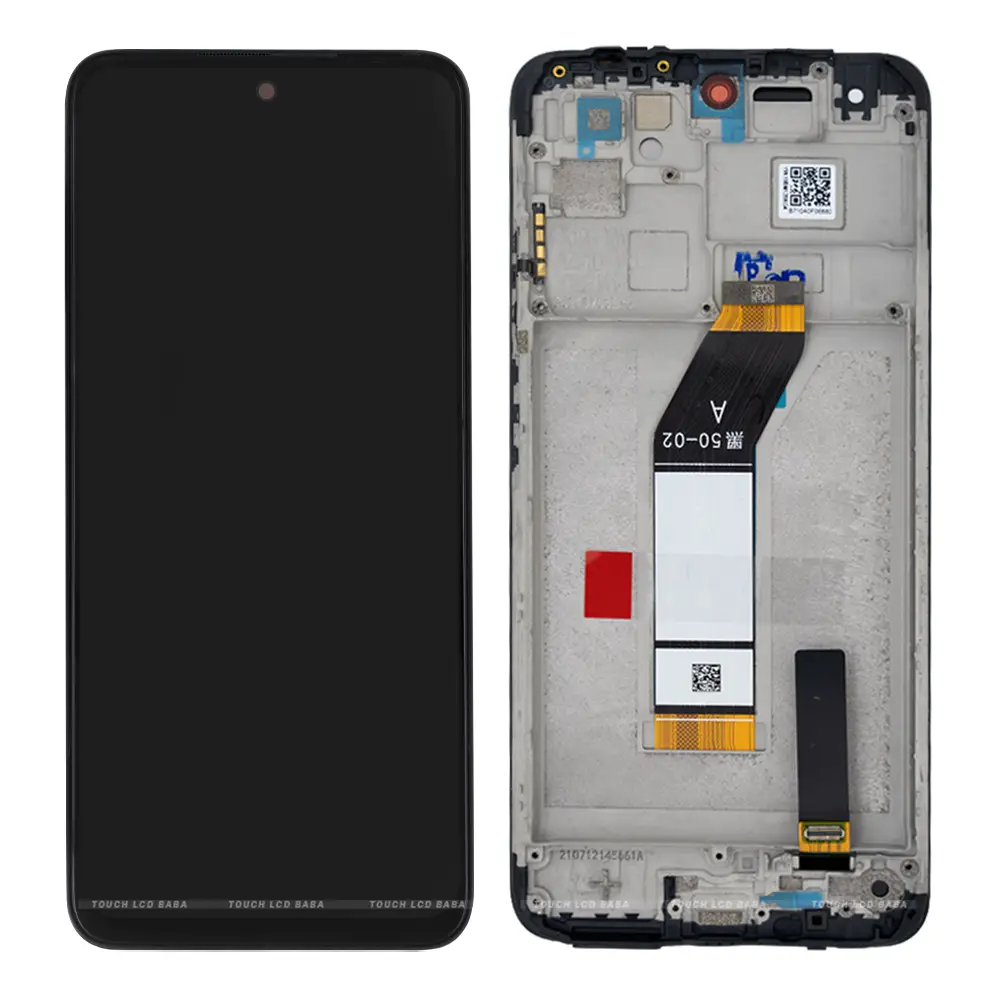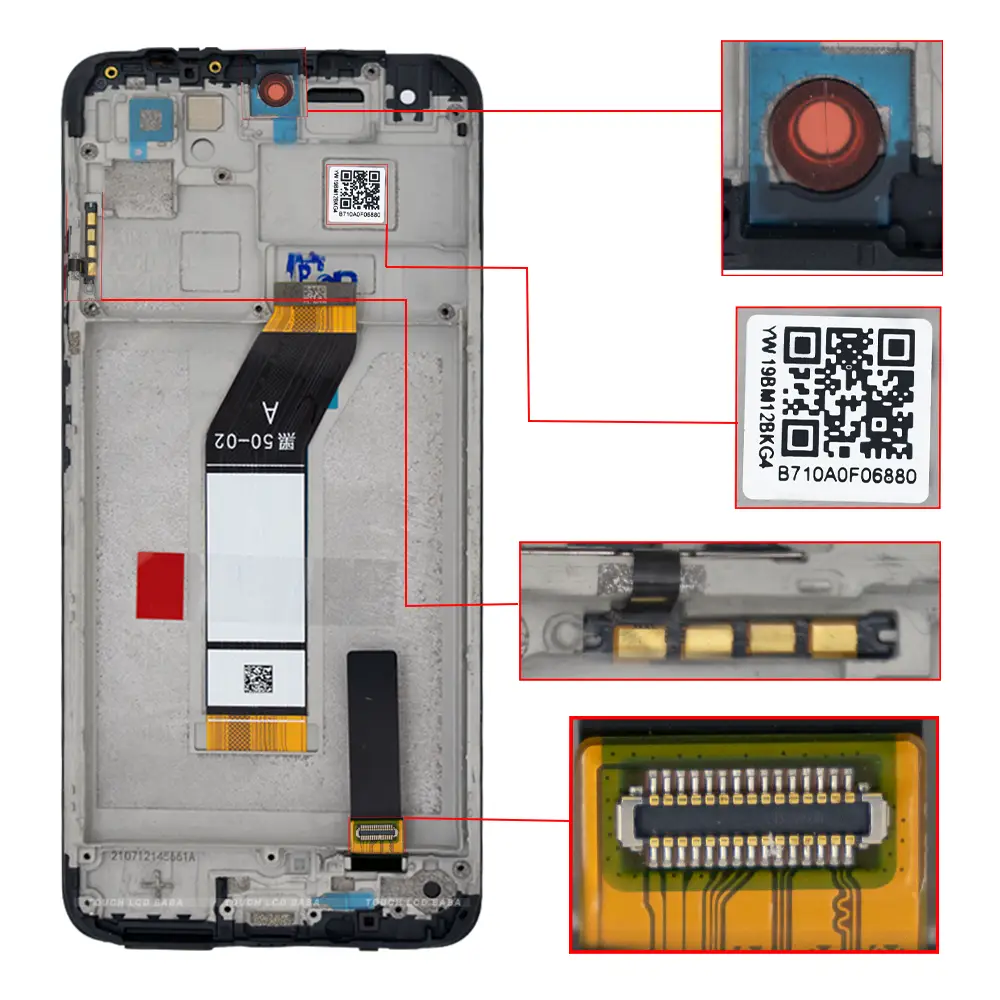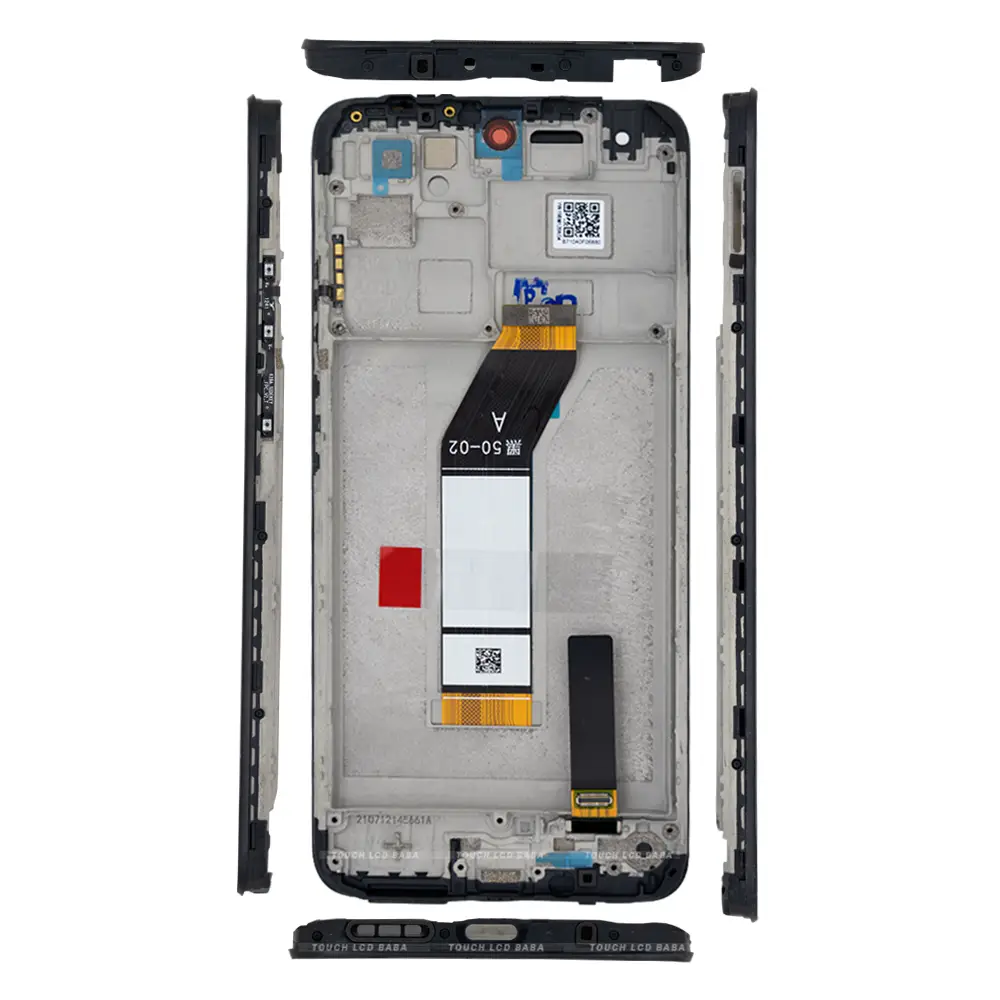 Shipping, Return and Refund Policy
All our products come with 30 days return, refund, and replacement guarantee. To return a product, It should be in the same condition we sent. You can't use or fix the new Redmi 10 Prime With Frame display if you want to return it. Please click here for complete details about Shipping, Returns, and Warranty.