A broken Redmi 10 Prime display hinders your ability to use the phone. We all use our mobile phones for so many different purposes that if we don't have a working phone, life will come off to a sudden halt. The only way to overcome a cracked display is to replace it with a new one. We'll discuss all the primary aspects of the Redmi 10 Prime display replacement on this page so that you know all the valid points before buying a new display.
Finding a proper display replacement for your phone often becomes tough because original products aren't available in the local market. If the customer wants to buy a product for the lowest price, the situation worsens. A low price will always yield a counterfeit product, and you can't expect the same experience as before.
Redmi 10 Prime Display Specifications
| | |
| --- | --- |
| | This display is 100% original, brand new, tested and suitable for Redmi 10 Prime, model number 21061119BI. |
| | The Redmi 10 Prime display size is 6.5″, the display type is IPS LCD and the resolution is 1080 x 2400 Pixels. |
| | It is a complete combo of inner display and front layer of touch screen digitizer glass. |
| | We test each display for 100% perfect working before shipping to our customers. |
| | You also get testing guarantee on each display which is valid for a 30 days time period. |
| | We source our products from the OEM manufacturer that makes original screens for the company. |
| | It is easy to test and verify the display before final installation. |
| | We back our products with a 30 days testing guarantee after delivery. |
| | Our team security packs your parcels for maximum in-transit safety. |
| | We have ready stock of Redmi 10 Prime display and you can order online. |
| | You can place your order using Cash on Delivery or Online Payment (additional 10% discount). |
Which display replacement is the best for my phone?
Nothing can supersede an original display, which we offer on this page. We offer a 100% original display replacement for Redmi 10 Prime, the best product you can purchase. However, lots of cheap alternatives are also available for low prices, and if you buy one of them, you can still use the phone but not with the exact immersive experience.
Everyone knows about the duplicate screen replacements available in the local market. These are sold as first copy, diamond quality, and OG quality products, but such products never work like the original. You'll have issues with the display quality, touch screen smoothness, and all other vital aspects of the display.
If you purchase an original display, that would be the best solution for you, considering the quality and long-term durability. If you choose a budget deal and pay half of the original displays' costs, you should expect 50% display quality compared with the original. The math is simple; you get what you pay for.
Original Display Vs. Copy Display – Key Differences
If you thought that the original and copy display replacement offers the same quality, that's not true. Some technicians mislead that a first copy display offers 99% original quality or very close to the original display, but that's a marketing strategy. If you think practically, It is not possible to reduce the quality by 10% but at the same time, reduce the price by 50%. The quality and price always go down in equal proportion, and that's a universal fact all customers know.
Here are the key differences between the original and a first copy Redmi 10 prime display :
The brightness difference between an original and a first copy display is around 50%. The original display is 50% brighter than the duplicate one.
You get Corning Gorilla Glass 3 protection on the original display and no protection on the copy display.
The OEM factories manufacture the original display while third-part small factories produce copy screens.
The original display is durable, but a copy display never lasts long.
An original touch screen glass can easily take minor drops, while a duplicate display will crack in such cases.
After installing a duplicate display, the quality degradation is easily visible to the customer.
If you are low on budget, we don't see anything wrong with purchasing a local product. Not everyone is into buying originals, but you should never expect an original display for a low price. If you buy a Redmi 10 Prime display replacement for cheap, you should keep your expectations low.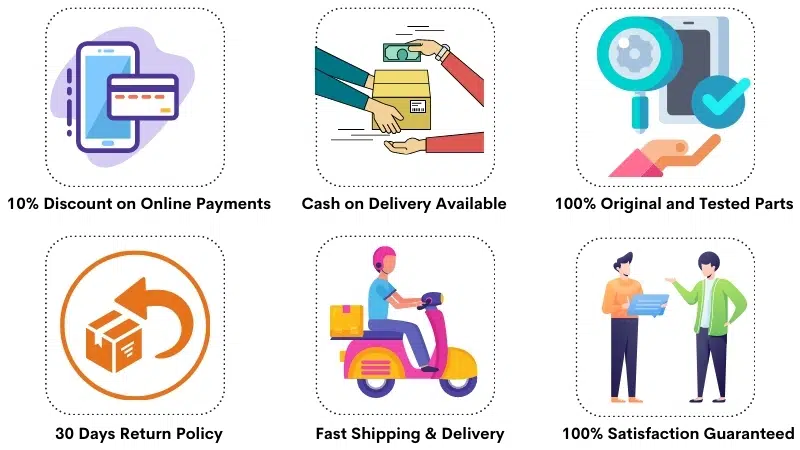 Frequently Asked Questions
Q: How much does it cost to replace a broken Redmi 10 Prime display in India?
A 100% original display replacement for Redmi 10 Prime costs around Rs 3250-3500. If you buy a first copy screen replacement, the folder/combo costs Rs 1300-1400 in India. A copy display furnishes very low brightness and dull colors, which you'll certainly not appreciate.
Q: What to do if only the touch screen glass breaks?
We know that display and touch screen glass always don't break altogether. Only the touch screen glass breaks in some cases, and the inner display stays intact. In such cases, you might think about replacing only the touch screen glass and reusing the old display. Local technicians suggest glass replacement to their customers because it is a money-making opportunity.
You should know that a touch screen glass costs Rs 50 to a technician, and that's why they blindly suggest this solution. They can easily charge Rs 500-700 from the customer glass replacement, and that too without any risk. If the display breaks while separating it from the touch screen glass, that's your risk. The touch screen glass is a workaround and not the primary solution to the problem.
Q: What are the drawbacks of replacing only the touch screen glass?
The touch screen glass replacement, even if successful, comes with its own set of problems. You'll often notice these issues with a glass changed display combo :
The brightness will reduce by a huge margin.
The Corning Gorilla Glass 3 protection no longer protects your display.
A duplicate touch screen glass breaks very easily, and you've to replace it numerous times.
Sometimes, the display becomes dusty with white spots and other anomalies inside the display.
The glass replacement is a workaround, not a permanent solution. When you replace the combo, you purchase a brand new original display unit, but when you opt for only glass replacement, you repair the broken display. Repairing original parts with duplicate ones will never yield original output, and that's a fact.
Q: What is the source or an original Redmi 10 Prime display?
Many customers think that the original display is available only in the service center because that's what they have heard so far. If you go to the service center, they will typically say that only they have genuine display products, but that's a myth. For your information, the source of an original display is its manufacturing factory. Any display sourced from a particular OEM is 100% original and offers the same display quality.
If you thought about how someone can have the original display, the manufacturing factory is the answer. Mainly all manufacturing factories sell their spare parts in the open market for high prices. It is a fact that original screen replacements are not available for low prices. Still, if you pay the premium price, you can quickly source original screens without compromising the quality.
Q: Why are original screens not available to all the vendors/shopkeepers?
The mobile phone display market in India mostly relies on counterfeit products because that's what customers want. Most customers are looking for low-priced compatible products, so wholesalers and importers don't bother about the original products.
If a particular vendor sells original screen replacements, his prices will be way higher, and customers are always in a denial state when it comes to paying more money. When 95% of customers settle for duplicate screen replacements, local shopkeepers have no interest in focusing on 5% of customers and leave 95% of customers on the table. That's why duplicate screen replacements are so popular, and that's not going to change anytime soon.
Q: How can I test the new Redmi 10 Prime display before installation?
You should always test and verify the new display before installation because it helps you ascertain the working condition of the new display. It is easy to test the new display by following these steps :
First of all, please dismantle the phone and remove all the relevant screws to access the motherboard.
Eject the old display's connection and connect the new display's flex there.
Turn on the phone and the new display will show graphics as usual.
You can use the touch screen and test the new display to your satisfaction.
When you are satisfied that everything is working according to your desire, you can finally install the display on your phone. Please note that buying a display online is a completely risk-free process because you can easily test the new display before installation. If you've any questions or doubts in your mind, please feel free to contact us at 9587954273.
Q: What is the meaning of the first copy display combo?
A first copy display combo is a duplicate product that offers 50% quality of the original display. Such products are often called Diamond Quality, OG Quality, 99% quality, and other similar names. However, these products can resolve the problem temporarily. As such products are very fragile, you are just one fall away from another damage and then you've to spend the same amount again.
Redmi 10 Prime Display Photos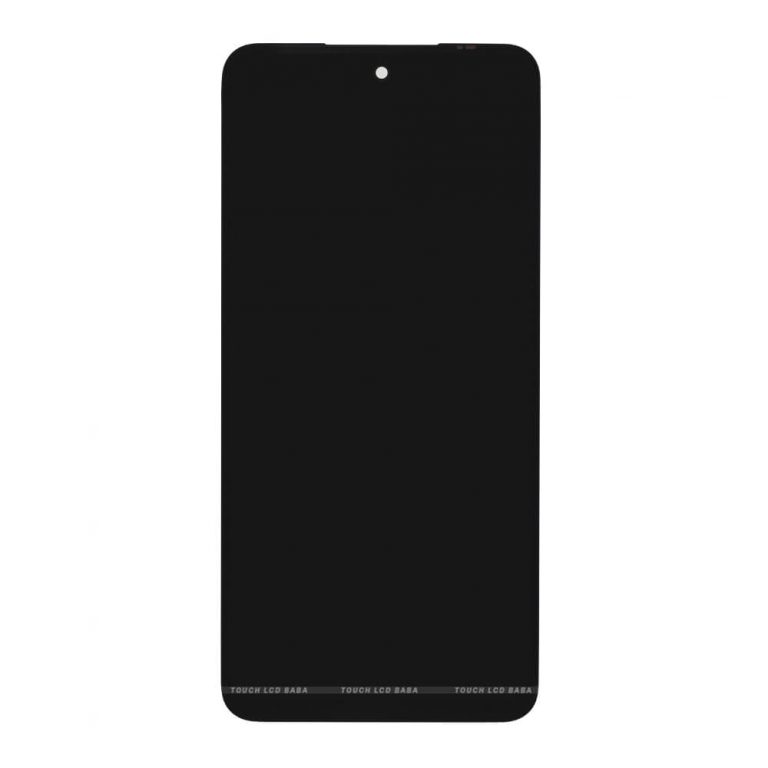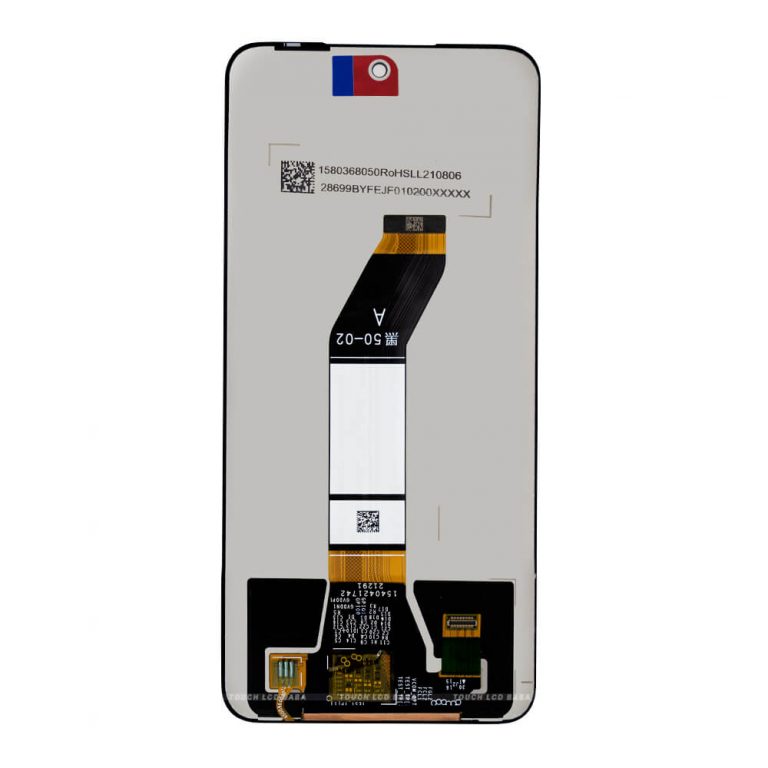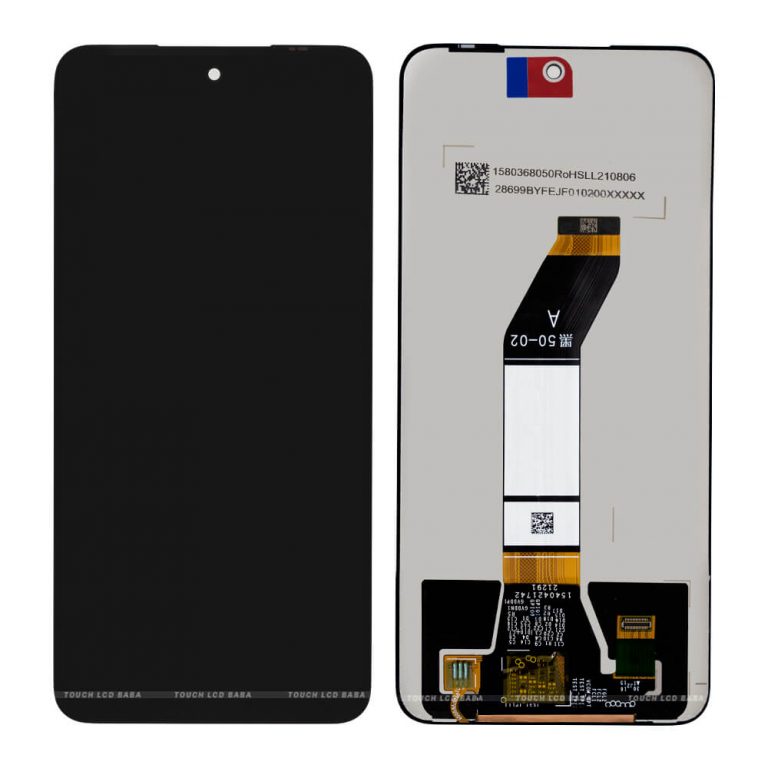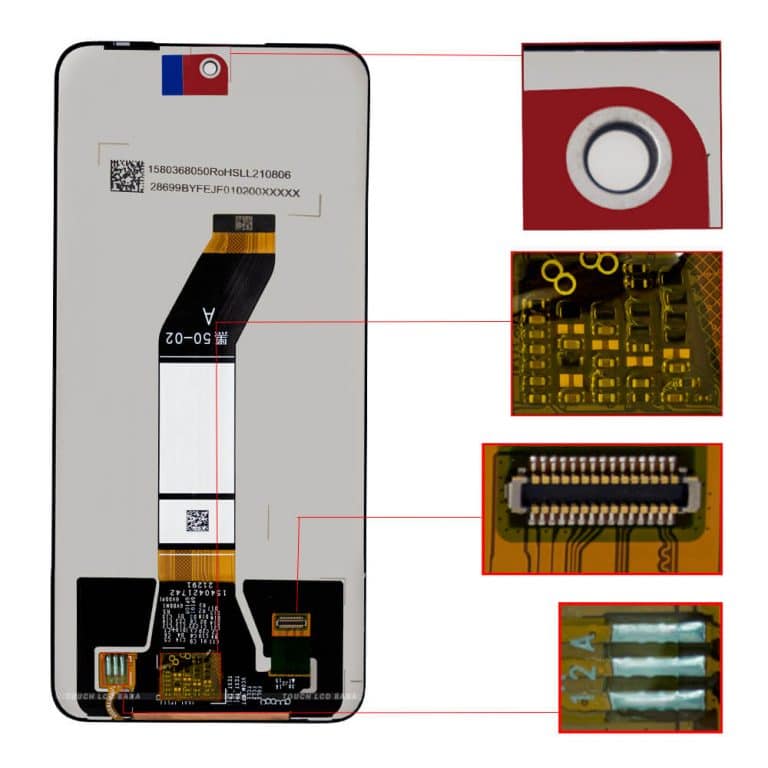 Shipping, Return and Refund Policy
All the products supplied by us come with 30 days return, refund, and replacement guarantee. To return a product, It should be in the same condition as we sent. You can't use or fix the new Redmi 10 Prime display if you want to return it. For complete details about Shipping, Returns and Warranty, please click here.