The Redmi Note 6 Pro is a beloved phone of many customers and one of the most successful phones from Xiaomi. Mobile phones occupy a significant share of our daily routine, and many tasks are dependent on phones. We often use our phones to connect with family members, make bill payments, and lots of other stuff. If you drop the Redmi Note 6 Pro phone and the display breaks, your life will come to a sudden halt, and this happens in real-life with many customers.
After breaking the Redmi Note 6 Pro display, you'll certainly feel so disappointed because your glaring phone is no longer working. Luckily, Redmi Note 6 Pro screen replacements are easily available to tackle such situations, and you can easily reverse the damage of a broken display or a touch screen glass. You've to spend money to repair the phone, but you can certainly restore it to its earlier pristine condition, and this is all that matters to the mobile phone owner. On this page, we'll discuss everything related to Redmi Note 6 Pro display replacement and answer all the questions that often come up in the customer's mind.
Redmi Note 6 Pro Display Specifications
| | |
| --- | --- |
| | This combo is 100% pure original, tested, and suitable for Redmi Note 6 Pro. |
| | The Redmi Note 6 Pro display size is 6.26″, the display type is IPS LCD, and resolution is Full HD+ 2280 x 1080 pixels. |
| | The display comes pre-assembled in the frame and manual pasting is not required. |
| | This part feels like you are buying the front half portion of your phone in brand new condition. |
| | The main touch screen glass comes with Corning® Gorilla® Glass 3 protection. |
| | We guarantee 100% original colors, brightness, sharpness, and touch screen smoothness |
| | We make sure to test each piece for 100% perfect working before shipping. |
| | All the products are backed by 30 days replacement, return, and refund guarantee. |
| | We can deliver and pick up the consignments from all over India. |
| | The stock is readily available with us, and shipping time is very fast. |
| | You can place your order using Cash on Delivery or Online Payment. |
What is the Redmi Note 6 Pro Display Combo with a frame?
The Redmi Note 6 Pro display with the outer frame is a display unit that helps you replace a broken display or touch screen glass issue. The frame is the display's outer casing, and the display always gets assembled in the frame. So essentially, when you buy this combo, you get a display and touch screen glass unit pre-assembled in the outer frame (also called outer casing/bezel).
It is the best screen replacement you can ever buy for your phone. The original with frame display is 100% original, verified for working, and comes from the same OEM manufacturer who makes for the company. So if you purchase this product, it will end all your woes, and you can again enjoy the phone just like before.
How does the display combo with a frame help you?
Customers often ask why they should purchase the display with a frame. For your information, the display that comes with the frame helps you resolve the broken display issues quickly without having any adverse effect on the display quality. We don't say that you always need the display with the outer frame, but if you have damaged the phone intensely, then the old outer frame must be curved or deformed.
In such cases, when the damage is much worse, the phone's front frame gets curved, and you can't install a new display inside it. The new display needs a flat base to stick on, and a broken frame will never provide a proper base. You essentially need to purchase the Redmi Note 6 Pro display with the outer frame in such situations. This combo also comes pre-assembled in the frame, and you don't need to use glue or double tapes to stick it. Still, if you are sure that the old frame is in usable condition, you can also buy a without frame Redmi Note 6 Pro display.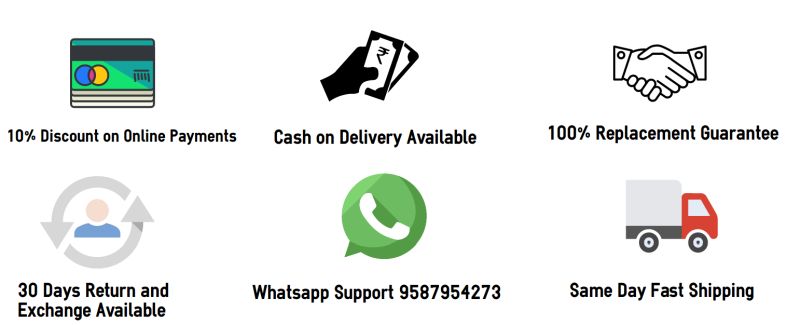 What are the different display replacement options?
There is no shortage of display replacement options in the market. You'll find lots of options that cater to everyone's needs. If you learn more about these options, you can surely purchase a combo according to your budget and preferences. These display replacement options are :
1. Official Service Center
As soon as the phone drops, it is the first option that strikes in mind, and customers try to find the service center in their locality. This option is a good one that assures 100% original screen, but It is not good for people who don't have the service center in their locality. The prices are often very high in the service center, and instant spare parts availability is also a problem. You might need to wait for a week to repair the screen, and for some customers, it is not possible to wait, even for a day. So if you have a service center in your area and don't have any budget issues, you can explore this option by visiting the official service center in person.
2. Local Market Repairs
This option offers the lowest prices but also comes with inferior quality screen replacements. You'll mostly find duplicate screens in the market that you can easily get for around Rs 1200, but they are not worth it. Such screens offer low brightness, very dull colors, and a fragile structure. There isn't anything good about these screens except the low price. Such screens target a vast segment of customers because people often overlook the quality benefits and opt to save money.
You can go for this option if you don't care about the display quality and ready to replace the screen 2-3 times every year. The local screens are very fragile, and next time, when you drop the phone, the display (or touch screen glass) will easily break. At that time, please don't compare it with the original screen's durability because you willfully bought a replica.
3. Buy Online and Assemble Locally
This option is perfect for all the customers who need a 100% original screen for reasonable prices. Please note that all online sellers don't sell original screens but mostly counterfeit screens because many customers search for the so-called best deals. If you need a display for a low price, better buy it locally with the installation. You shouldn't buy online from any seller because you'll not get what you need.
If you purchase a display from us, we guarantee 100% original product with utmost satisfaction. We know that our prices are not the best deals, but we offer our customers the best original products. If you've any questions, please feel free to contact us.
Common Customer Questions
Q: How much does it cost to replace a broken Redmi Note 6 Pro display with a frame?
The price of a 100% original Redmi Note 6 Pro display replacement with frame is around Rs 3100-3300. If you buy a first copy screen replacement, then the combo costs about Rs 1200-1400 in India.
Q: Does the new display come with Gorilla Glass protection?
Yes. The new screen comes with Corning Gorilla Glass 3 protection. As it is a 100% original display, there is no change in the original specifications
Q: I'm getting a display for a low price on another website. What about that? 
It is very normal because the first copy screens are available for lower prices everywhere. Please note that if you pay less money for a screen, it will surely be a copy display. People often compare online prices and blindly go with cheaper options without having an idea of the quality. If you are low on budget and don't need the original, you can surely consider other options but don't think you got the original for a low price because that isn't possible. People often argue that they are getting original for Rs 1400 and even purchase it, but everything becomes clear to them when they actually get the product.
Online shopping is full of scams, and 99% of such things happen because of the customer's natural attraction towards deals and big discounts. You'll never get a product for 80% off in the real world, as you often see in online marketplaces. So please don't waste your hard-earned money thinking about the deals because they actually don't exist. You'll always get what you pay.
Q: How can I recognize the original display myself?
If you are an experienced customer having some knowledge of screens, just by looking at the product photos on our website, you can easily differentiate between an original and a copy. If you are a newbie, you should always test the display quality before installation, and that would be the best way for you to judge the quality. The copy display will have 50% quality of the original, and you can easily differentiate.
Q: How to test the display without installing it on the phone? 
It is effortless to test the display without installing it on the phone. Dismantle your phone's back panel, depart the old display's connection, and connect the new display's flex there. After that, turn on the phone, and you can use the new display like it's installed on your phone. We call this testing the new display in open condition without installing it, and this is how we test each display before dispatch.
Q: Can I assemble the display myself at home?
It is straightforward to install the display that comes with the frame because there is no need to paste it manually. You need to part the broken display panel from your phone and install the new one in place of it. The display replacement is easy, and lots of customers do it at home. In case you are unsure about your technical skills, you can request a technician to install it for you, and he'll charge around Rs 150-250 from you.
Q: What if the new display doesn't work upon testing? 
We back our products with a 30 days return, refund, and replacement guarantee. If you test a display and it doesn't work, we'll gladly accept a return or provide a replacement as per your desire. Please note that we can't replace installed products, and this policy applies to unused products only. You can test the display in open condition, that's fine, but you can't paste it or remove the warranty labels and then return. Under any circumstances, we'll not accept a used return because that violates the return policy.
Q: Are you sure this is a 100% original display and not the aftermarket product?
Yes. It is a 100% original display, and we source it from the OEM manufacturer who makes for the company. These are not the local aftermarket screens you often purchase for Rs 1200-1300 in local markets. The quality difference between copy screens and original screens is enormous.
Q: What are the common problems with local duplicate screens?
The duplicate screens also work but with lots of issues.  These issues are low brightness, very dull colors and a stiff working touch screen glass. Such screens are very fragile also and if you drop the phone from a very trifle height, still the display will break which is not the case with the original one.
Redmi Note 6 Pro Display Photos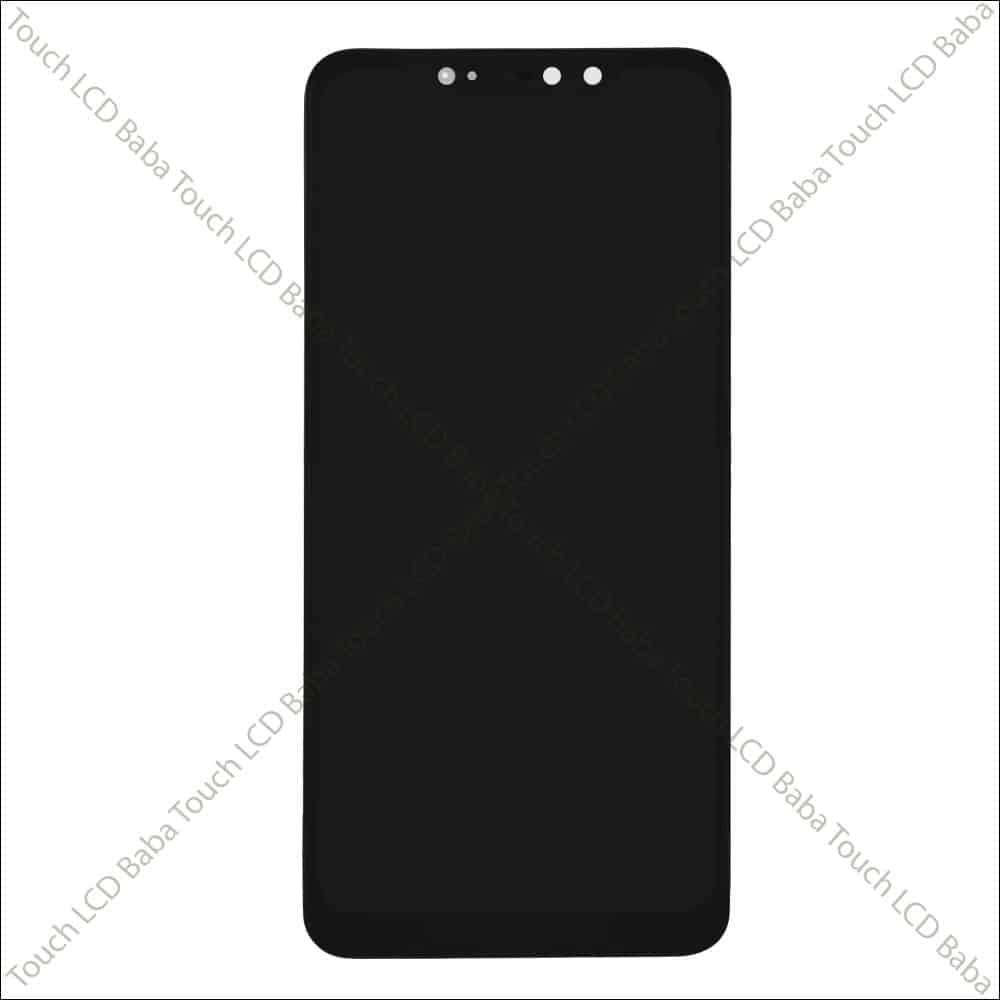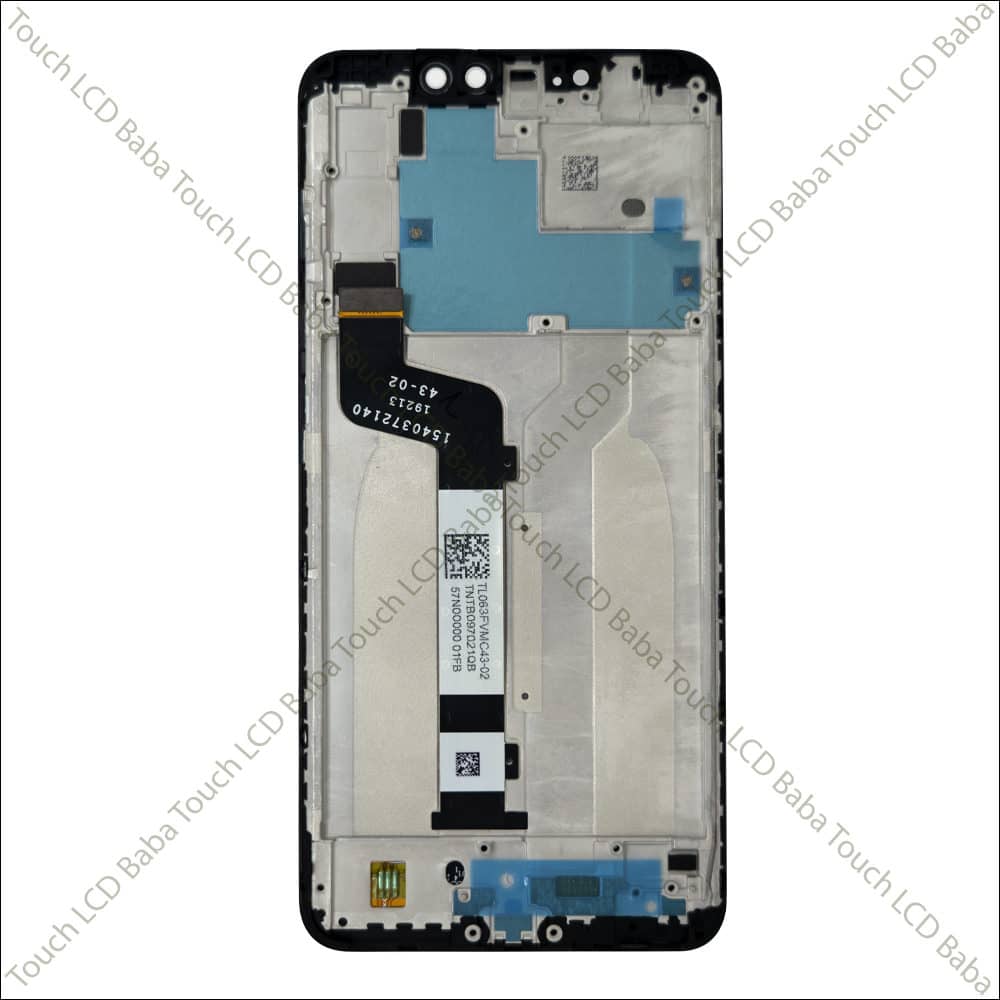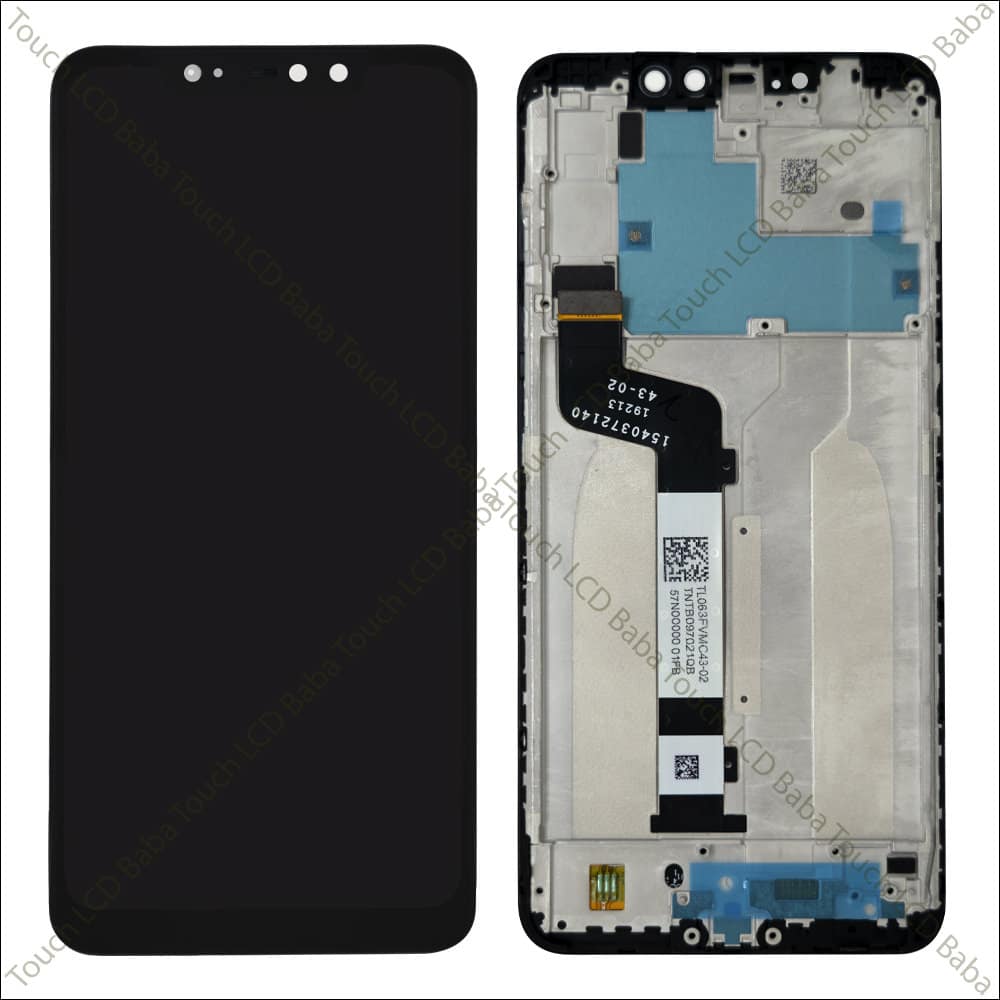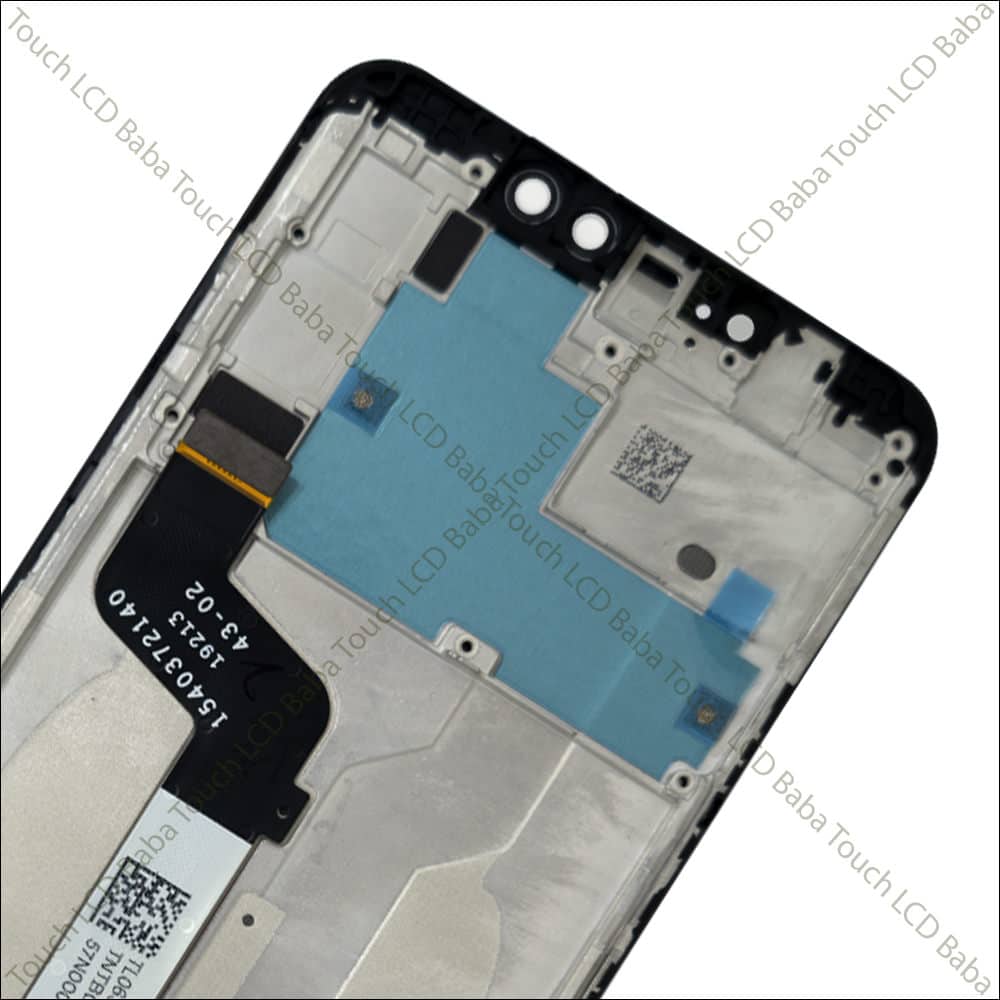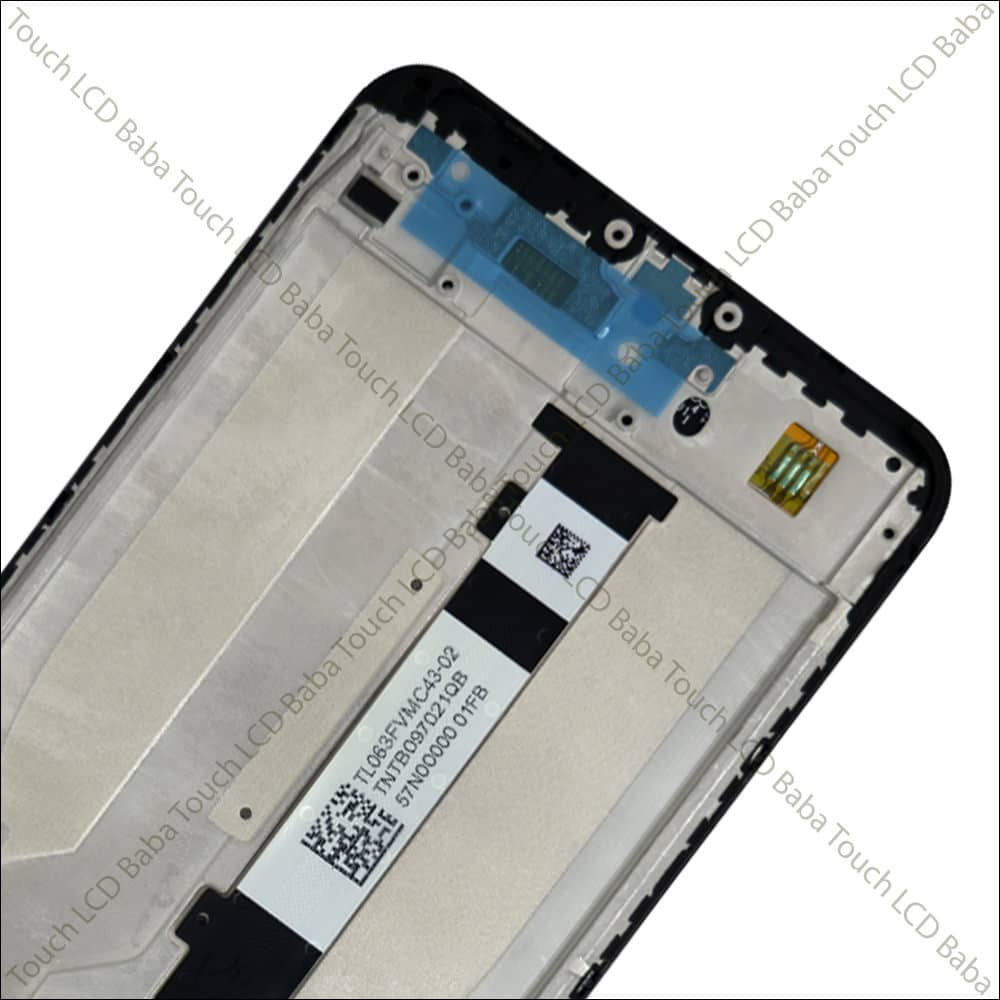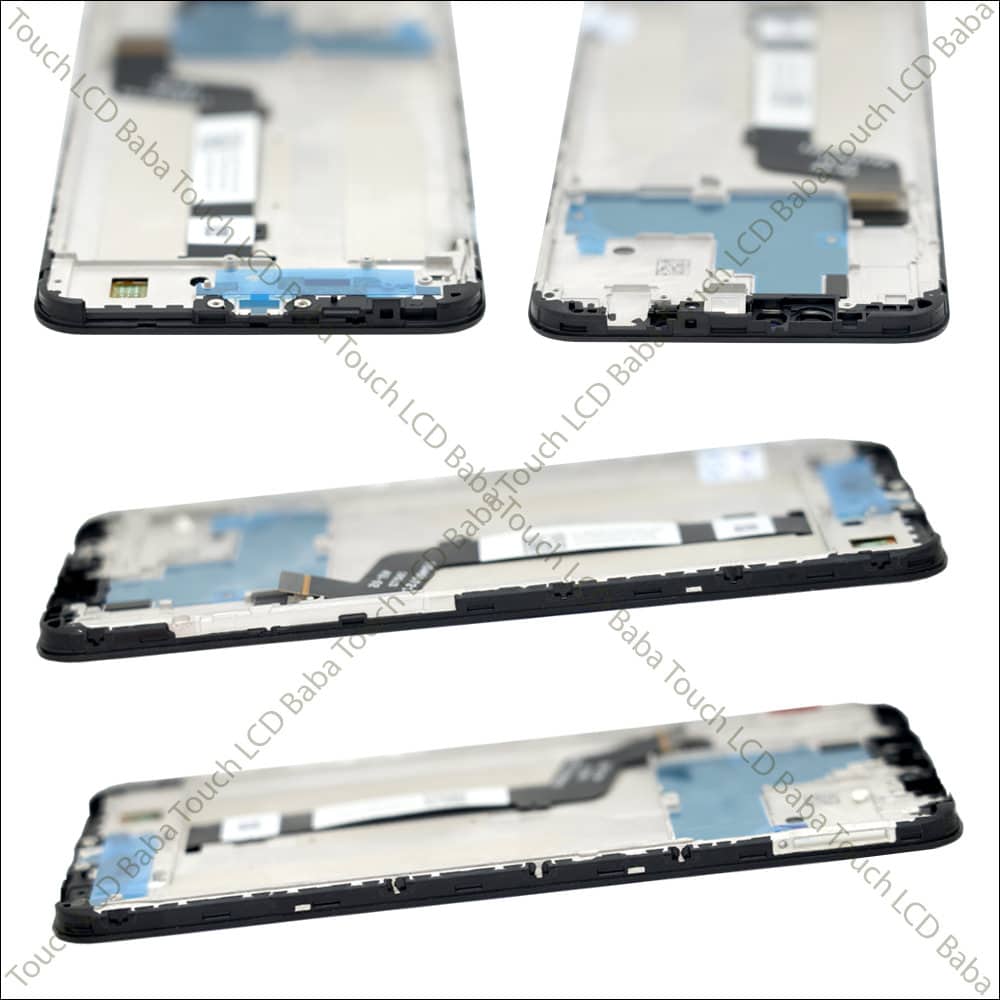 Shipping, Return and Refund Policy
All the products supplied by us come with 30 days return, refund, and replacement guarantee. To return a product, It should be in the same condition as we sent. You can't use or fix the items If you want to return. For complete details about Shipping and Returns, please click here.