If you are searching for the Mi 10T Lite display combo, you've arrived at the right page. It is essential to know that Mi didn't launch this model officially in India. If you own this device, you've probably bought it overseas, or you have an unlocked device that belongs from another country. You possibly bought the phone from Amazon or any other website, but this phone isn't sold in offline markets in India.
Some customers assume that we might not know that it is a foreign model, and the display available on this page won't work with their device, but that's not true. This Mi 10T Lite display replacement will work perfectly on your phone, and we've already sold numerous screens for this model.
What are the set norms for replacing a broken display?
If you drop the phone and break the display, there is no way you can magically reverse the damage. To replace a broken Mi 10T display, you essentially need to purchase a new display unit, and that's a convention. A display unit consists of an inner LCD and a touch screen digitizer glass. It would help if you always replaced the display and touch screen glass together as they function as one.
It is effortless to replace the combo because you replace the broken display unit with a new one. As in real life, we can replace the broken glass with a new one, and that's how it works here. If you replace a broken display with 100% original spare, the quality of your phone will stay at 100% levels.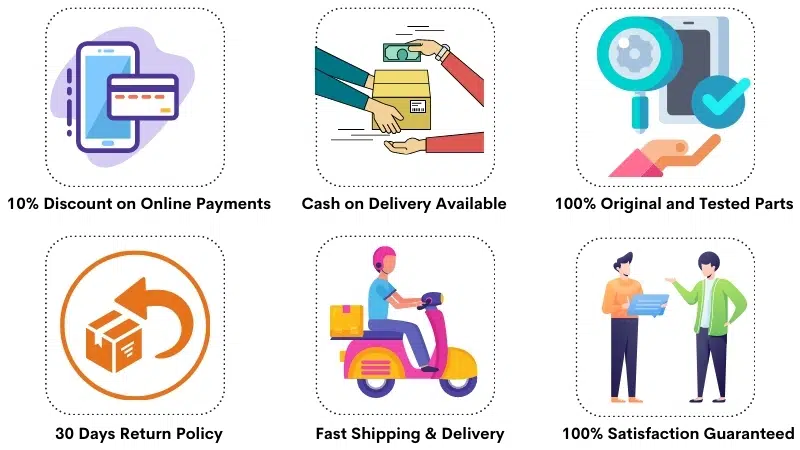 What to do if only the touch screen glass breaks?
In our view, it doesn't matter if the display or the touch screen glass breaks. Even if only the glass breaks and the inner display stays safe, you should still replace the complete display unit. The official service center always replaces a display combo no matter what.
Some customers who have broken only the touch screen glass don't want to replace the combo but only the glass. Many customers inform that everything is good except the touch screen glass on their phone. Please note that the touch screen glass is combined with the display, and hence you can't replace it individually because that's not a good practice.
If you want to save money and don't care about the quality, you can try glass replacement widely popular in the local market. The technician will take off the broken touch screen glass using some hacks and then paste a duplicate glass over it. The outcome won't be what you had before, but if you are trying to save money, you've to live with all the compromises.
Mi 10T Lite Display Specifications
| | |
| --- | --- |
| | This combo is 100% original, tested, brand new, and suitable for Mi 10T Lite. |
| | The Mi 10T Lite display size is 6.67″, the display type is IPS Display, and the resolution is 1080 x 2400 pixels. |
| | The display supports a 120Hz refresh rate, HDR10, and brightness is 450 nits (goes up to 631 nits). |
| | It is a 100% original display, the same as you get with a brand new phone. |
| | The front layer of touch screen glass comes with Corning Gorilla Glass 5 protection. |
| | You can enjoy 100% accurate vivid colors and perfect brightness on the display. |
| | We test each display on the actual motherboard for 100% flawless working before dispatch. |
| | It is very easy to test and verify the new display before doing final installation. |
| | We back our products with a 30 days return, refund, and replacement guarantee. |
| | The Mi 10T Lite combo is readily available in stock and the turnaround time is very fast. |
| | You can order the product using the Cash on Delivery or Online Payment method (additional 10% discount). |
Frequently Asked Questions
Q: How much does it cost to replace the Xiaomi Mi 10T Lite display in India?
The price of a 100% original Mi 10T Lite display replacement is around Rs 4300-4500. If you buy a first copy screen replacement, the combo costs Rs 1500-1700 in India. The installation charges are extra and need to be paid separately to a technician of your choice.
Q: What is the model number of Mi 10T Lite?
The model number of Mi 10T Lite is M2007J17G, and you can verify that by going inside Settings-->About section of your phone. There, you will see the model number and the model name of your device. If you have any questions about the display's compatibility with your phone, please get in touch with us at 9587954273.
Q: What are your thoughts about replacing the display at home?
You certainly don't want to risk your device at home because, as a layperson, you might not be able to accomplish the job perfectly. Indeed, you know the basic outline of display replacement but practically doing that is much different from watching a relevant YouTube video. Therefore, if you don't possess the necessary tools and skills, you shouldn't try self replacement at home. The self replacement option is reserved only for advanced users in this field.
Q: I bought a local Mi 10T Lite display, but its brightness is very low. Why?
If you purchase a local first copy display, you shouldn't expect much in terms of colors and brightness. Customers buy a display for Rs 1600 and expect it to work like the original, but that never happens. Such screens are low-grade copies and hence sold for cheap. Mostly all screens available in the local market are duplicates(first copy, diamond quality, OG Quality), and that's what you typically buy there and face issues.
The OEM (Original Equipment Manufacturers) makes an original display while a first copy display comes from infamous factories that reduce costs. Such screens are low quality made of low-quality spare parts, and that's why their life is terrible. Customers get attracted to such products because of their low price tag and get trapped. We request you don't fall for such products and make a judgment yourself. Take a few moments to think if you would get an original display for Rs 1500 and decide yourself.
Q: How can I identify the original and first copy display myself?
You can do that in lots of ways without having any technical knowledge. The first and most accurate way of measuring the quality is to test the display on your phone's motherboard. An original display will furnish the same colors, quality, and brightness as your factory-fitted display. On the other hand, a first copy display will furnish dull brightness, pale colors, and a stiff working touch screen glass.
The original display comes with a thick glass having smooth edges, while a duplicate display comes with thin glass and rough edges. If you keep the original and a copy display side by side, the copy will look like a cheap product, but the original one will feel very sturdy and made of high-quality material.
Q: How can I avoid the forgery attempts in the local market?
Most local market technicians fool customers and sell a duplicate display to them under the name of the first copy or diamond quality. Customers feel like they are buying something worthy, but the final product offers very terrible quality, which customers realize only after installation. To avoid such forgery attempts, build a habit of testing the display yourself before installation.
When you hand over the phone to a technician, he buys a duplicate display, installs it on your phone, and takes money. In this process, you don't test and examine the display yourself. Therefore, inform the technician that you want to test the display yourself before final installation, and you'll know all the truth.
If you're willfully purchasing a duplicate display, that's fine, but if you are paying for original and getting fooled, testing the display yourself is the best way out to avoid such scams.
Q: Do you offer only the touch screen glass without display?
We are sorry but only touch screen glass isn't available separately. It is not hard to source such products as you can easily get them from local shops, but their quality isn't appeasing. If you repair your broken display using a duplicate touch screen glass, it won't last long because duplicate products are cheap and of low quality.
Many customers report that their original display lasted long, with the duplicate one got broke in one drop. The same is true if you replace the original touch screen glass with a duplicate one. You should note that the original touch screen glass comes with Corning Gorilla Glass 5 protection, while the duplicate glass doesn't have any protection.
Q: What is your replacement policy if the new Mi 10T Lite display doesn't work?
We test each display for 100% perfect working before dispatch, and that's why you won't face any issues. We always test the display in real-time on the actual motherboard, and it is a foolproof process. Still, we offer 30 days testing guarantee on all products, which allows you to test the display within 30 days after delivery.
Once you get the delivery, please connect the display to your phone's motherboard in an open condition and verify the working condition. Please note that our responsibility ends after testing the display, and we can't safeguard the display from installation errors and physical drops. Please note that you can return the display only in unused condition and can't return it after pasting.
Xiaomi Mi 10T Lite Display Photos
If you want to see the actual product images, please see these photos for your reference. A display combo of Mi 10T Lite helps you replace a broken display or touch screen digitizer glass as both parts are merged into one. For any questions, please get in touch with us at 9587954273.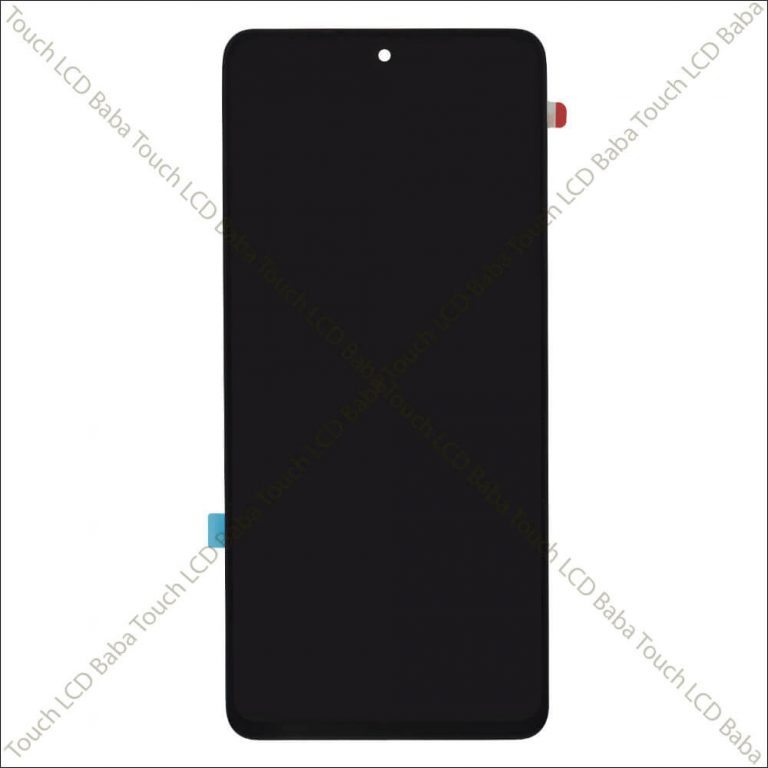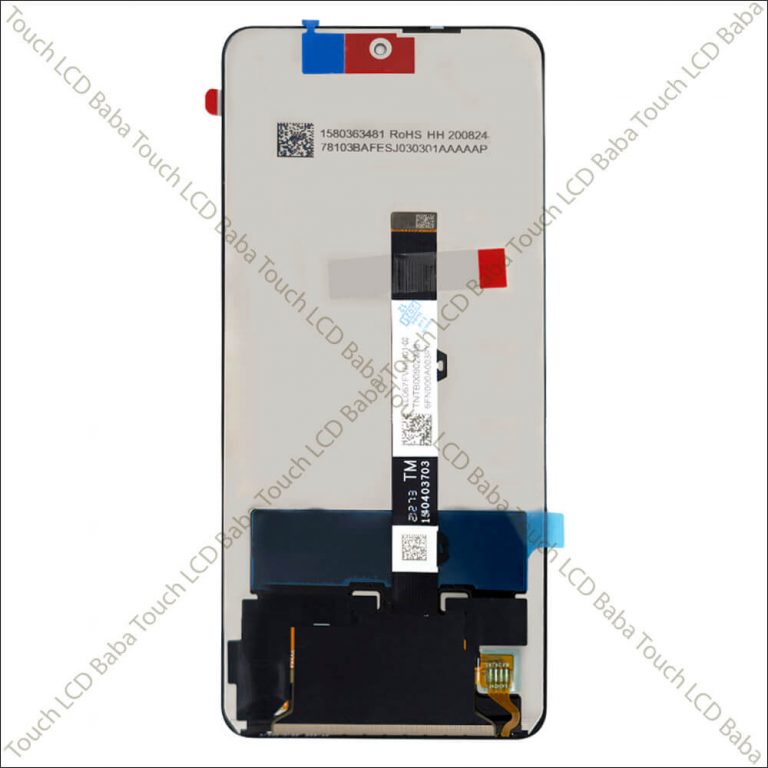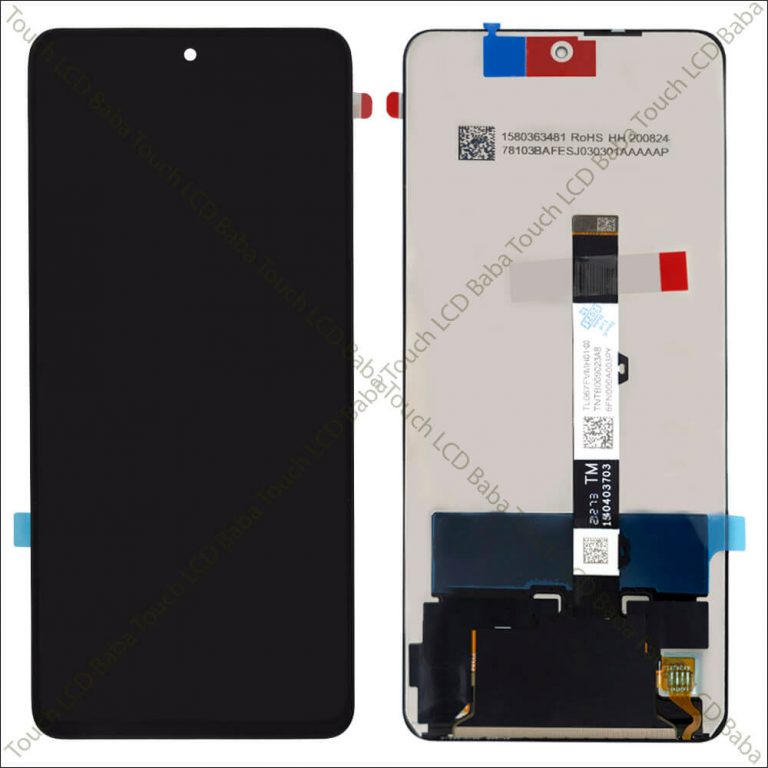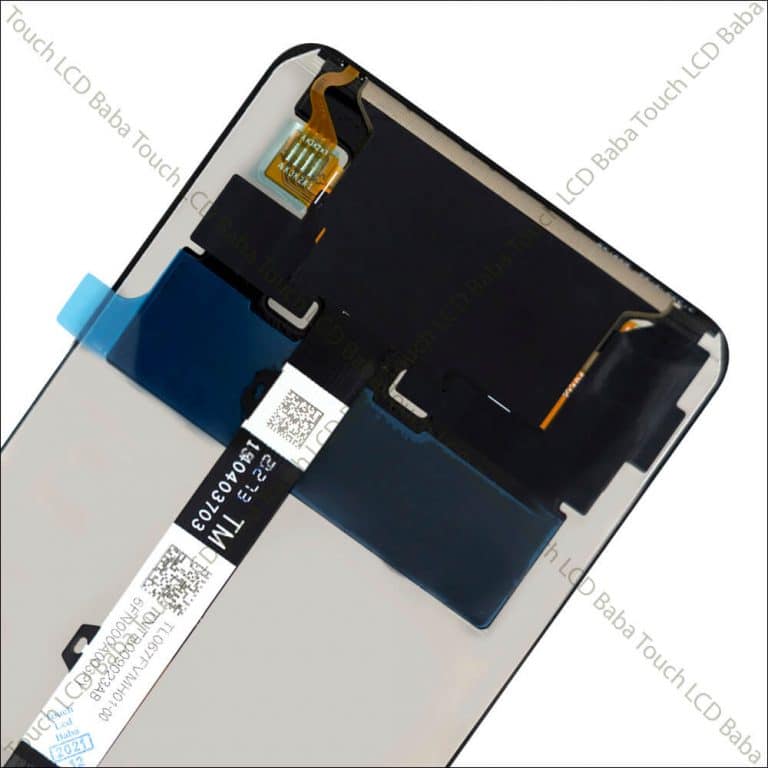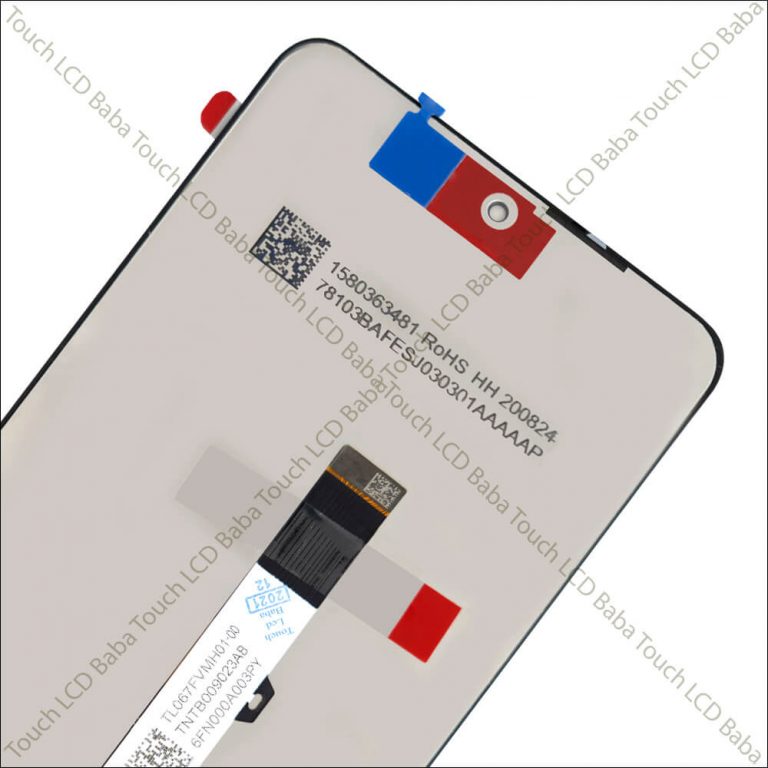 Shipping, Return and Refund Policy
All the products supplied by us come with 30 days return, refund, and replacement guarantee. To return a product, it should be in the same condition as we sent. You can't use or fix the new Mi 10T Lite display if you want to return it. For complete details about Shipping, Returns and Warranty, please click here.