If the Asus Rog Phone 2 slid from your pocket or hands and the back glass broke, you can easily replace it with a new back panel without any complications.  The Rog Phone 2 is a popular gaming device, and customers are usually extremely heedful towards their phone's immaculate condition. Especially the gamers don't want to keep their phone in a broken condition because it bothers them a lot.
The Asus Rog Phone 2 back glass is fragile, and while it comes with Corning Gorilla Glass 3 protection, It can't take harsh drops and breaks easily. It is quite understandable that glass will break if you drop it, and the degree of damage depends on the severity of the drop. All the phones having a back glass look awesome, but they are prone to breakage. If you've broken the Asus Rog Phone 2 back glass, you can buy one from this page and replace it easily.
What is included in this Back Glass Panel?
Customers call the back glass with different names like back cover, back housing, battery back door, and back panel. All these words indicate the same product as showcased on this page. The back panel comes with the followings :
A 100% original back glass.
The camera lens is included.
The aura lighting strip is also included.
Many customers replace the back panel because they face blurry photo issues (due to camera glass abrasion) or the aura lighting does not work as intended. So replacing the back panel resolves several issues, but before you buy the back glass, you should pinpoint the problem so that your purpose fulfills without wasting the money.
The supported model numbers are:
The Asus Rog Phone 2 is widely known as ZS660KL. These model numbers also belong to Rog 2 :
ASUS_I001D
ASUS_I001DA
ASUS_I001DE
In some cases, the model number of the phone can be different depending on the origin country. For example, you bought the phone from Dubai and used it in India, so the device number can be slightly different from what is indicated on this page, but the same back glass is a perfect fit for you. If you are in confusion, please call us at 9587954273, and we'll be pleased to assist you.
Asus Rog Phone 2 Aura Lighting is not working – What to do?
Aura lighting is a special effect that displays a whole array of fascinating lights on the back panel's ROG logo, and you can personalize it to give a unique look to your phone. if the aura lighting has stopped working, first you should pinpoint the cause of why the lighting is not working, and we can divide the problem into two sections :
A) Software Related Issues.
Please check the settings in the software and make sure that the X model is enabled. You can try swiping down from the top, and you should see a System Lighting option there. You need to make sure that it is also enabled. If you have turned off the light in settings, that will obviously not work.
B) Hardware Related Issues.
Please note that hardware related issues appear only if you dropped the phone or if the back glass is loosely fitted. The back glass comes with an aura light strip, and if, due to loose-fitting, the 4 dots on the back panel doesn't touch the metal pins, the light will not work or turn off abruptly. To test this, you might want to press the backside bottom part of the back panel to see if the lights start working. In many cases, the loose contact of the back panel is a pervasive cause behind such issues.
If you dropped the phone and the back glass is shattered, then you obviously need to replace it as per your desire. Please note that hardware related issues can be resolved only after replacing the defective part. If you want to see the aura lighting strip of Rog Phone 2, please check the product images below.
Asus Rog Phone 2 Back Glass Specificiations
| | |
| --- | --- |
| | This backglass is 100% original, brand new, and suitable for Asus Rog Phone 2, ZS660KL. |
| | The back panel comes with a pre-mounted camera lens as you see in the photos. |
| | It is very easy to install the back panel and we can also send adhesive tube if you ask for it. |
| | It is a 100% original spare part and the fitting is very precise without any flaws. |
| | We make sure to verify each back glass and rule out any possibility of a defective product. |
| | The stock is readily available and shipping time is very fast. |
| | You can order the product using Cash on Delivery or Online Payments (additional 10% discount). |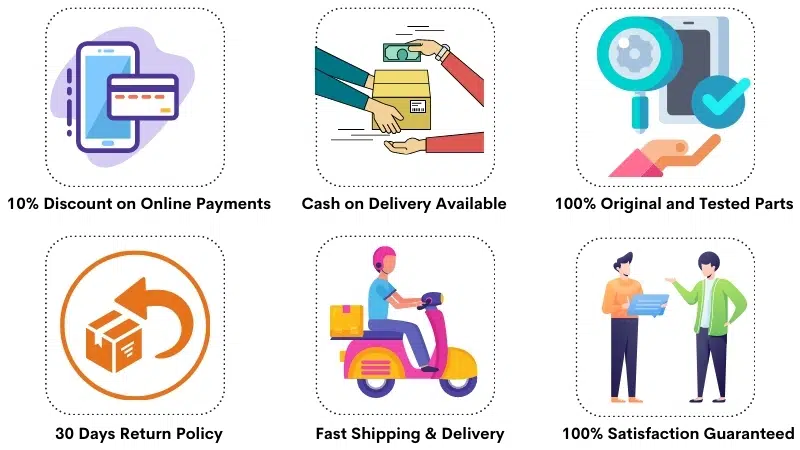 Frequently Asked Questions
Q: How much does it cost to replace a broken Asus Rog Phone 2 Back Glass?
The price of a 100% original Asus Rog Phone 2 back glass/battery back panel replacement is around Rs 3300-3500. If you want to purchase a low-cost glass replacement, you won't find that for this phone because of the minimal spare parts availability.
Q: Is it essential to purchase the back glass immediately?
We believe that many customers are dealing with broken back glass, and in our opinion, It is not essential to immediately purchase the back glass. A broken glass never causes any issues while using the phone when the front side screen works perfectly. If the back glass is slightly scratched, you might want to use it as it is because it is a bit costly to replace.
In some severe cases, when the back glass is harshly damaged and glass chips are coming off, you should immediately replace it. If you don't use rubber back cover, the tiny glass splinters can hurt your hands and make the device difficult to hold while gaming.
Q: Is it possible to replace the back panel at home?
It is certainly possible to replace the back glass at home if you know its structure and functionality. It is easy to remove the back panel and then paste it again, but if you are unsure about your skills, you shouldn't try this at home. Visit a technician and pay him a small fee to install the back glass for you.
Q: Why can't I find a Rog Phone 2 back glass anywhere in the market?
This phone is a very premium device, and spare parts for such models are rarely available in the local market. The vendors in the local market mainly focus on fast-selling models. A minimal segment of customers own the Rog 2 phone, and spare parts are not usually available. At Touch LCD baba, you can easily find such spare parts because our customers ask for them.
Asus Rog Phone 2 Back Panel Photos
This is the actual product that you get after your order. The backglass includes a camera lens and aura lighting flex and the product comes exactly as you see in the photos.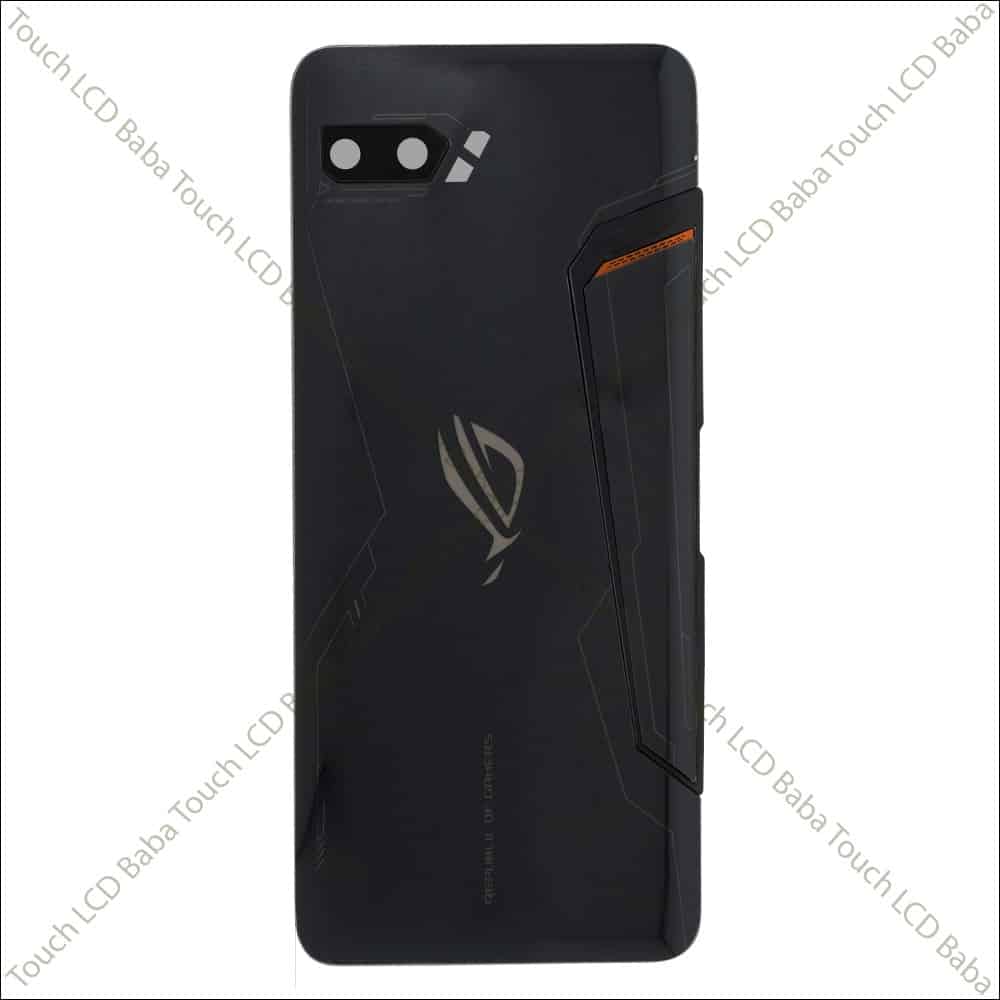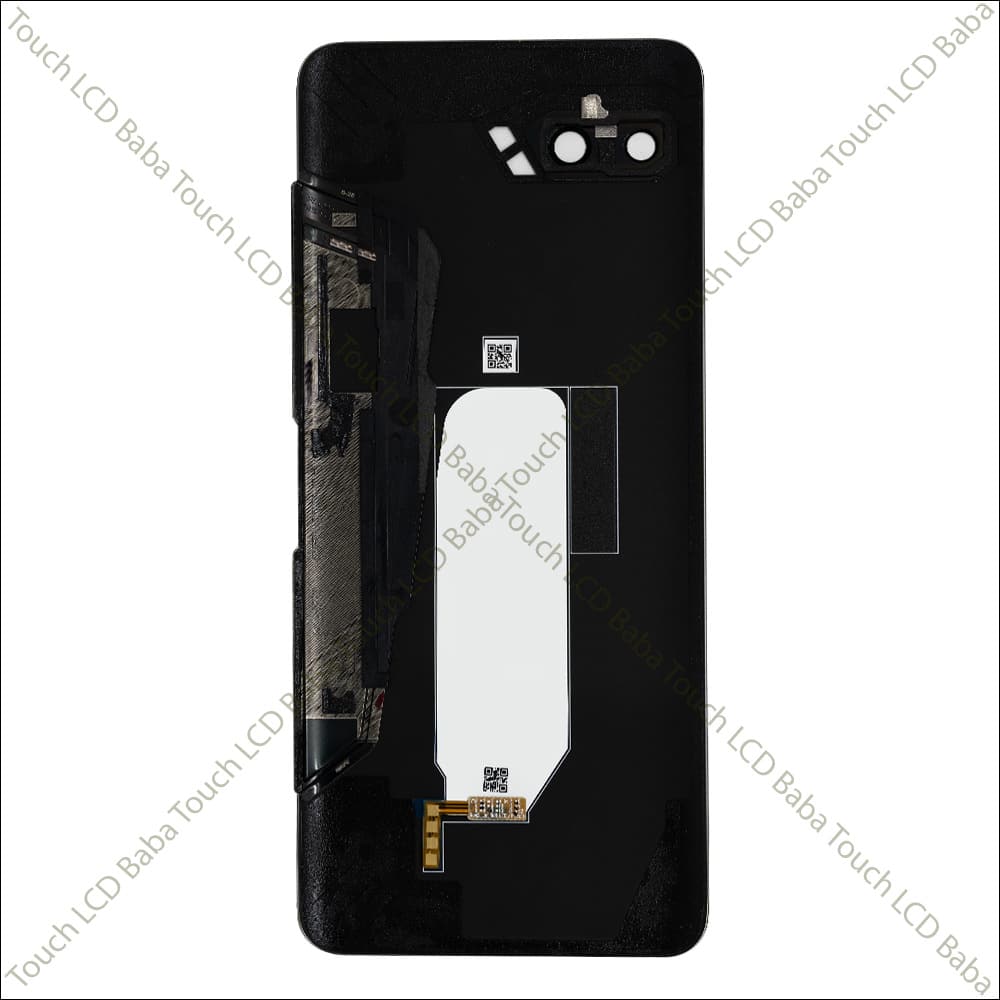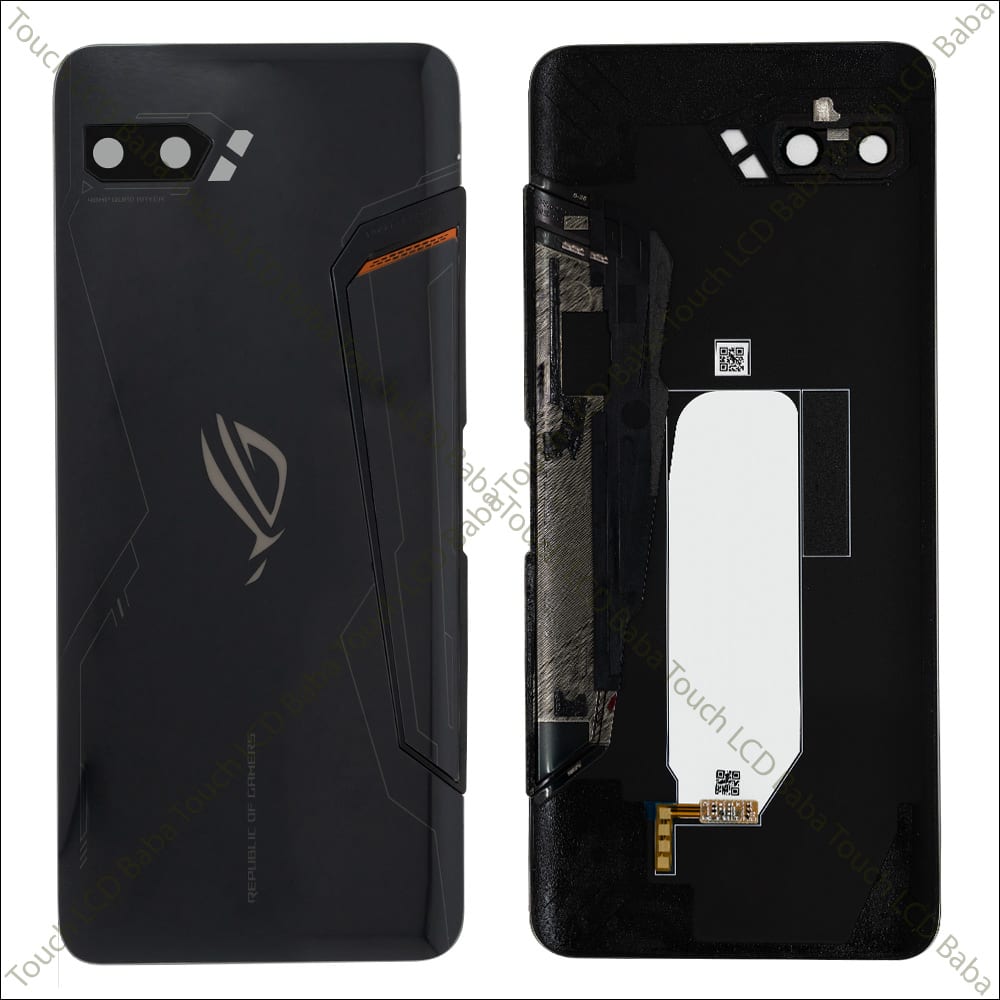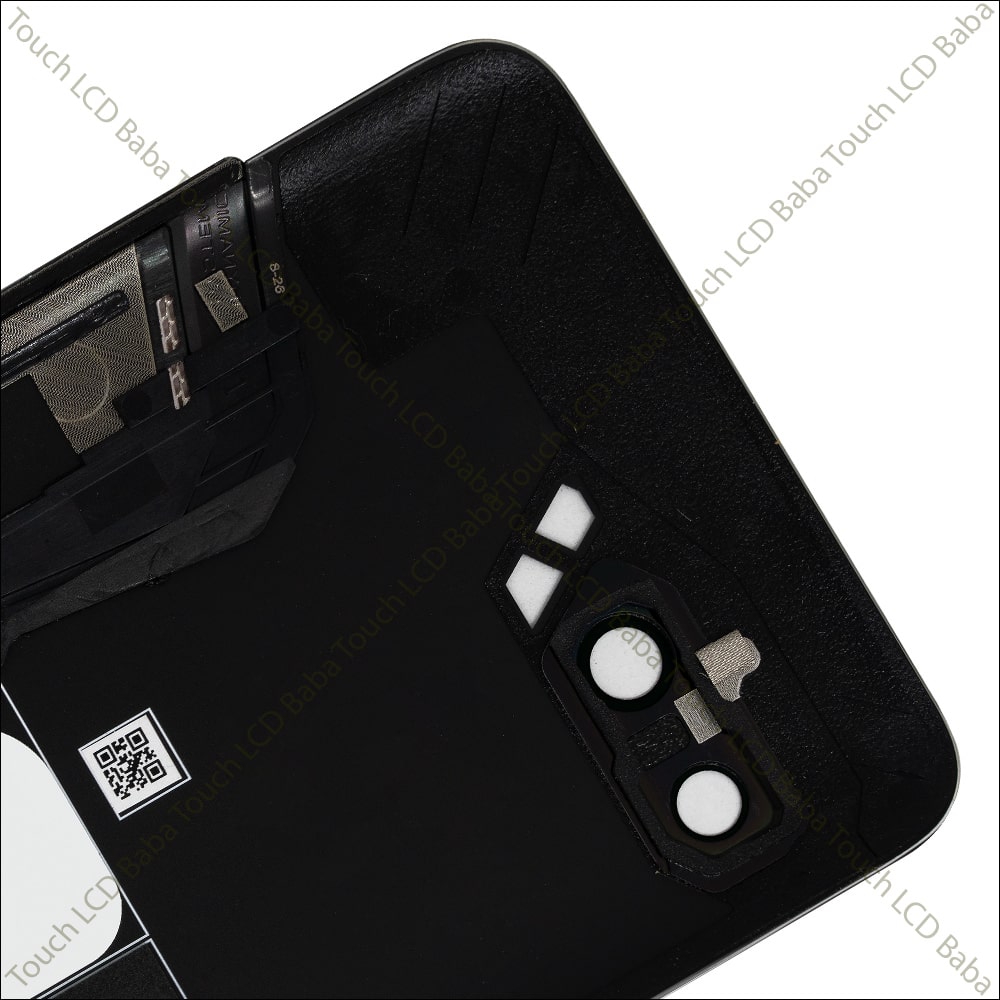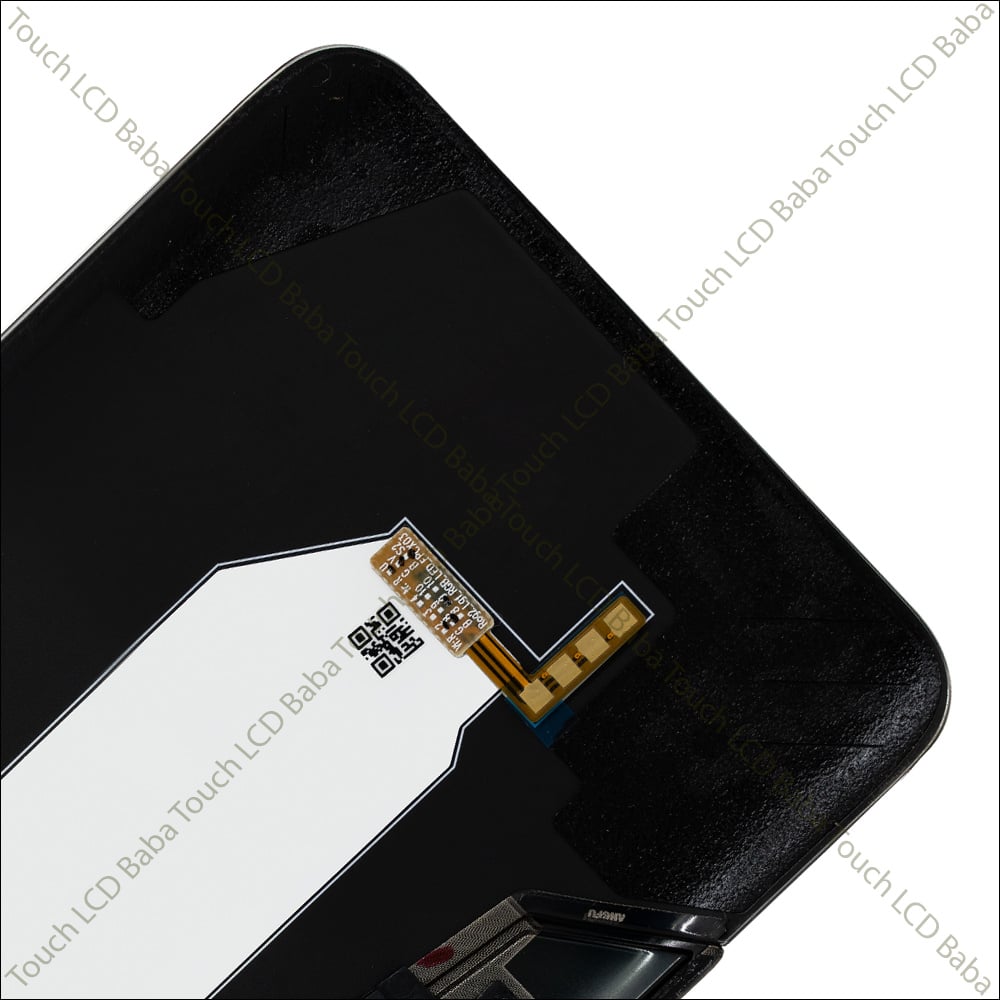 Shipping, Return and Refund Policy
All the products supplied by us come with 30 days return, refund, and replacement guarantee. To return a product, It should be in the same condition as we sent. You can't use or fix the items If you want to return them. For complete details about Shipping, Returns and Warranty, please click here.