You've arrived at the right page if you seek an Asus Zenfone Max M2 battery replacement. A mobile phone is useless if the battery doesn't function properly. You never know when the phone will switch off automatically at night and won't even turn on without plugging in a charger. The phone will switch on the next day, and strange things will happen randomly.
First, you should take a moment to understand when you need a battery replacement. Some customers use the phone very carefully and feel like they shouldn't face battery issues because they always use the original adapter and cable. However, please note that a battery won't last longer than two years if you use your phone daily. The Asus Zenfone Max M2 battery has a pre-determined life calculated in charging and discharging cycles. Read on to find complete information on Asus Max M2 battery replacement.
What are the most common problems with a worn-out battery?
A battery typically turns bad after two years of daily usage, and after that, it can't keep up. The battery doesn't stop working suddenly, but you'll see some indications before that happens. These precursors help you understand the problem and replace the battery before everything stops working. You'll often see these or similar issues with a worn-out battery, and you should not ignore these issues :
Your battery discharges very quickly, way more rapidly than before.
You see a random battery percentage without charging the battery.
When you try to charge the phone, the battery percentage never increases.
The battery drains by itself even without actively using the phone.
You see a battery bulge on the backside of your phone.
The phone turns off automatically even when 50% battery is remaining.
After a certain percentage, the phone switches off, and that happens every day.
The battery is already puffed up and needs replacement.
We have tried to include the possible scenarios our customers report to us. You'll face one of these or similar issues with a worn-out battery. If you can relate to the above problems, you certainly need a battery replacement, but please ensure that you've used the original battery for around two years.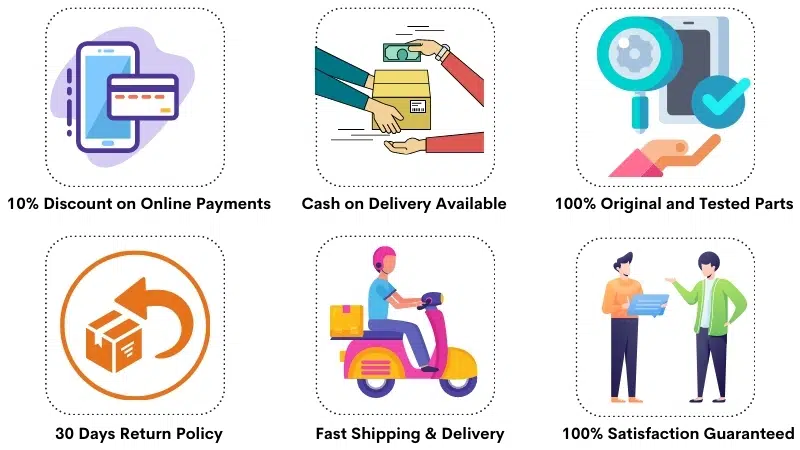 Asus Zenfone Max M2 Battery Specifications
| | |
| --- | --- |
| | This battery is 100% original, tested and suitable for Asus Zenfone Max M2 phone, ZB632KL. |
| | The model number of Asus Max M2 battery is C11P1805. |
| | The Typical battery capacity is 4000 mAh (Rated Capacity 3920 mAh). |
| | You'll get a 100% original battery, the same as you get with a brand new phone. |
| | We ensure the working condition of each battery before dispatch. |
| | It is a brand new battery guaranteed to furnish 100% perfect backup time. |
| | The Asus Zenfone max M2 battery is readily available in stock with fast shipping time. |
| | You can order the product using Cash on Delivery or Online Payments(10% discount). |
Frequently Asked Questions
Q: How much does it cost to purchase an original battery for Asus Max M2?
The price of a 100% original Asus Max M2 battery replacement is around Rs 1400-1600. The battery's model number is C11P1805, and it is suitable for all variants of the Asus Max M2 phones. If you bought this phone overseas, the battery would still be the same.
Q: Can I replace the Asus Max M2 battery easily?
A few years back, replacing a battery used to be easy when you could open the back panel with nails, lift the old battery and insert a new one. These days, all mobile phones come with an inbuilt battery assembled inside the phone. The battery isn't hanging loose inside but pasted on the frame. This makes battery replacement challenging and you need to dismantle the phone to replace the battery.
To replace the battery, you need to take off the old battery first, and if you don't know how to do that, you shouldn't even try doing that. Several vital flex cables are just near the battery, and you could damage other parts of the phone while trying to replace the battery. Therefore, always seek a professional technician's help in such cases.
Q: Should I wait for some time after assembling the new battery?
After replacing the battery, you shouldn't put up everything back. That's because a new battery needs a bit of testing before you can trust its capacity. Therefore, after connecting the new battery, keep the phone in open condition for around 1 hour. Notice how much the battery drains in an hour and calculate the standby time accordingly.
If the battery levels drop around 4-5% in an hour, everything should probably be fine later. However, if the new battery drops by 25% within an hour, something is wrong with the battery or phone's hardware/software. We suggest this testing technique not because you'll get a bad product but because it makes sense to test things before assembling them. That way, you don't have to open the phone again and again, and you can quickly pinpoint problems.
Q: Can you give me some tips on safeguarding the battery?
If you face battery problems before two years of usage, you are likely adopting some bad practices, and the most common is using a duplicate adapter and charging cables. If a charger doesn't supply the specified power to the battery, issues will arise, which is a common problem no one cares about. Once you've lost the original charger, you don't care about purchasing a new one and go for makeshift solutions.
The second biggest issue is overusing the battery, which causes its charging and discharging cycles to complete quickly. If you are a gamer or use your phone for tasks that consume enormous battery power, the battery's life will reduce. If you charge the battery three times a day, surely you are using up the battery way quickly. We recommend moderate phone usage and using original spares as much as possible to safeguard the battery.
Q: Can I make use of the old battery in anyway?
We don't think you should keep a puffed-up battery with you. We suggest you dispose of it as soon as possible.
Q: How much backup time I'll get with the new Asus Max M2 battery?
The back time of a battery largely depends on the usage, and we can't predict it in advance. We supply an original battery, and it will work exactly as the original did. However, if you use the phone all day long for social media and YouTube, that will undoubtedly impact the battery life.
Q: Where can I check the battery performance? 
If you want to check battery usage statistics and see which apps consume the most battery power, please navigate to the Settings-->Battery section. Here, you can see all the details of the battery, its usage, and its performance. You'll also see a battery graph which you can use to make informed decisions. If you've trouble understanding the battery graph, please share with us at 9587954273, and we'll check and update.
Asus Max M2 Battery Photos
If you want to see the actual product images, please see below. We've captured these images in-house, and it is the authentic product you'll get.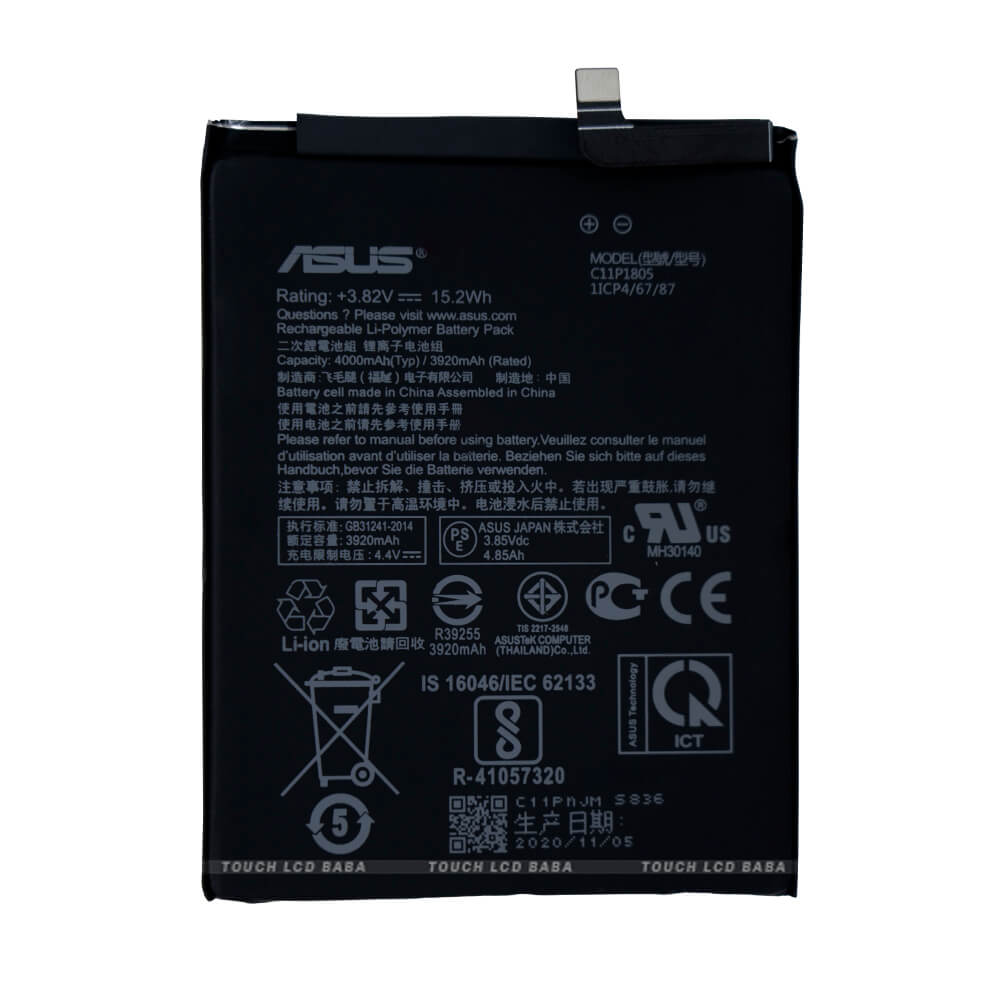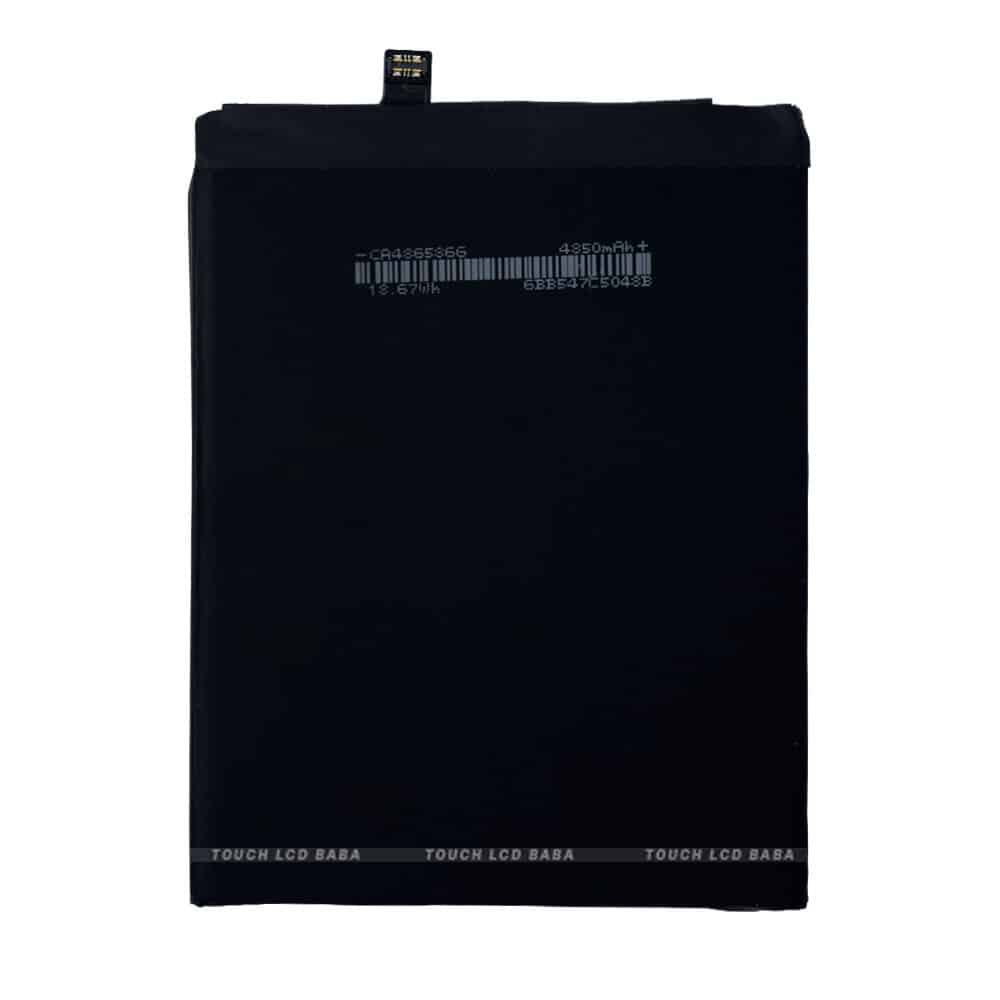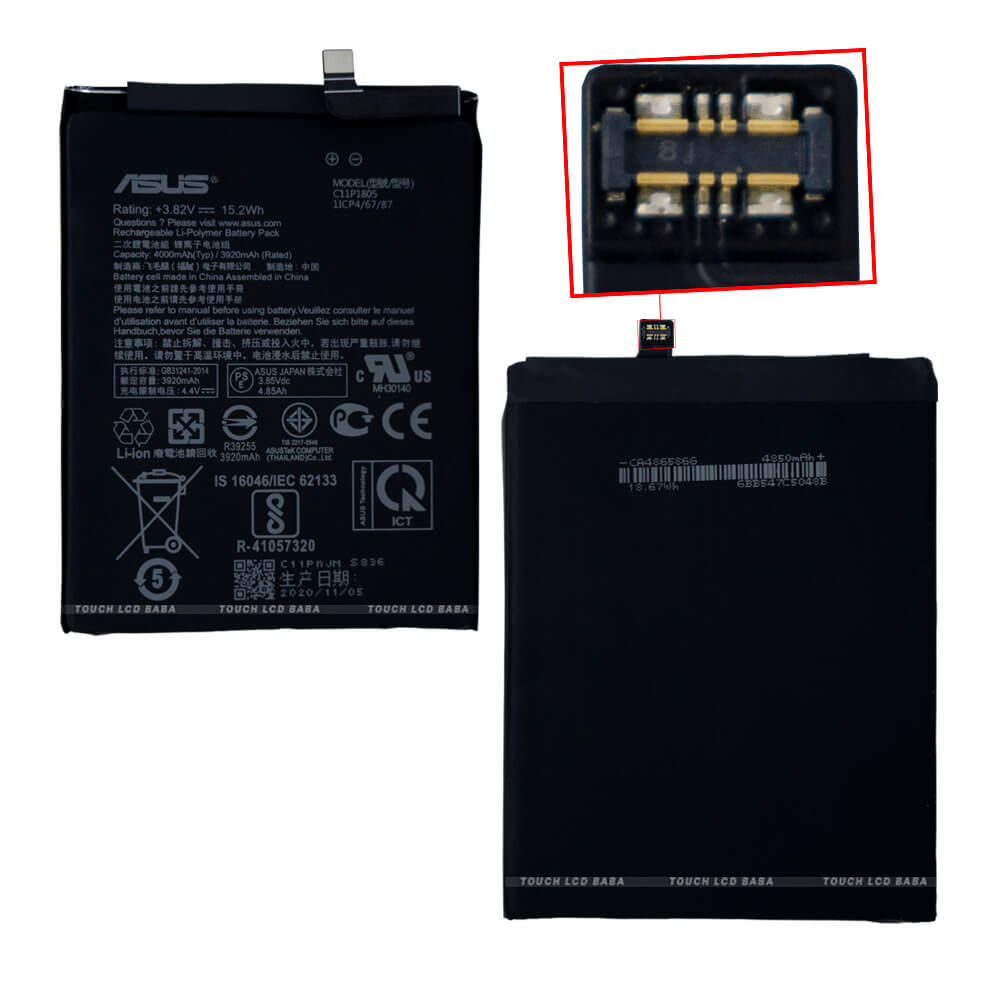 Shipping, Return and Refund Policy
All the products supplied by us come with 30 days return, refund, and replacement guarantee. To return a product, It should be in the same condition as we sent. You can't use or fix the new Asus Max M2 battery if you want to return it. For complete details about Shipping, Returns and Warranty, please click here.