The Asus Rog Phone 3 is one of the most powerful gaming phones, and on this page, you can purchase a display replacement for the same. This phone is very premium and loved by gamers because of its performance and Super AMOLED display. If you drop the phone and break the display or touch screen digitizer glass accidentally, it will be very expensive to replace it because the display itself is very costly.
As you know, the AMOLED display is the best quality you can get, but it is equally costly to replace a broken Rog Phone 3 display. The display will not scratch on minor drops, but any drop beyond normal will break the touchscreen glass or display or both. It certainly breaks our hearts when the display breaks because there is no other choice except to replace the broken screen.
How much does it cost to replace a broken Asus Rog Phone 3 display in India?
The price of a 100% original Asus Rog Phone 3 display replacement is Rs 14800-15000. The duplicate or low-quality screens for this model are not available anywhere. The installation charges are extra, and you need to find a technician yourself. In case you are looking for compatible screens, you are going to have a tough time finding duplicate screen replacements for this phone.
What to do when the Rog 3 display or touchscreen glass breaks?
If you drop the phone, in most cases, you'll damage only the top layer of touchscreen glass, and the inner display will remain intact. You can choose one of these options to repair/replace a broken screen after understanding each option's pros and cons. These options are :
A) Visit the official service center
You can take the broken screen to the official service center and ask them to replace it, but this method is costly. According to our knowledge, the screen replacement for Rog Phone 3 costs around Rs 18000 in the official service center. Sometimes, the new display's availability is also an issue, and you might need to wait for a week or so to get the desired screen replacement.
If you live in a small town or village, you don't have easy access to the service center. In such situations, you might need to courier the phone or travel to the nearest service center. The option of the official service center is good, but it doesn't suit all the customers. A vast majority of customers can't wait for the display or can't travel to other locations.
Everyone has some important data on the phone, and you might not want to risk your data and personal information. You can't even back up the data if the screen has gone completely blind. You might want to call or visit the nearest service center to see if this method suits your requirements.
B) Purchase a screen replacement in the local market
This option is well suited for all customers because it allows them to fix the phone in their local city. The biggest problem with this method is the availability of the original screen replacement. First, you'll have difficulty finding the Asus Rog Phone 3 display in the local market because it is not everyone's cup of tea.
The local shopkeepers never stock such costly screens because maintaining such models takes a sizable investment. If you get a screen replacement for a low price, that will not be the original AMOLED display. We'll discuss this later in this article so that you can understand the hidden facts of duplicate screens.
C) Buy an original display from us and install it locally
If you are having trouble finding a 100% original display, you can order it from our website. We provide a 100% original display for your phone, the same as with a brand-new phone. Our price is not low by any means because original screen replacements are not available for a low price.
If you live in a small village or town, It is impossible to buy the original screen because such costly models are not available locally. The display we provide is 100% original and supports all original display features, including the in-display fingerprint scanner functionality.
What are the model numbers of the Asus Rog 3 Phone?
Asus Rog 3 phone sells globally, and depending on the origin country, the model number can be different. All these model numbers represent the Asus Rog 3 phone :
ASUS_I003D
ZS661KS
I003DD
I003D
If you are using Rog 3 phone, you can verify the model number and match the one we've listed here. If you've any questions or confusion, you can always contact us at 9587954273 for assistance. The display equally supports all the variants of Asus Phone 3.
Asus Rog Phone 3 Display Specifications
| | |
| --- | --- |
| | This display is 100% original, tested, and suitable for Asus Rog Phone 3, model number ZS661KS |
| | The display size is 6.59″, the display type is AMOLED, supports 1B colors, 144Hz, HDR10+, 650 nits. |
| | The display resolution is 1080 x 2340 pixels and touch screen glass comes with Corning Gorilla Glass 6 protection. |
| | It is a complete unit of display and touch screen glass combined into a single unit. |
| | We test each display manually for flawless working before dispatch. |
| | We buy our stock from OEM manufacturers to ensure 100% original quality. |
| | You can easily test the new display before assembling it on your phone. |
| | The in-display fingerprint functionality also works perfectly without any problems. |
| | The stock is readily available and shipping time is very fast. |
| | You can order the product using Cash on Delivery or Online Payments (an additional 10% discount). |
Frequently Asked Questions
Q: How is it possible to make a low-quality screen for Asus Rog 3?
When writing this article, you can't find a duplicate screen for Asus Rog 3, but it is certainly possible that you'll find duplicate screens for this model in the future. We all know that the Asus Rog Phone 3 display is very costly, and all customers don't want to spend that much money. For this reason, after some time has elapsed after launching the phone, third-party manufacturers make duplicate screens having 30-40% quality of the original and sell them for low prices.
The original screen of Rog Phone 3 is Super AMOLED, but the duplicate screens are TFT or IPS quality screens. It means that if you purchase a duplicate display, you don't get the same refresh rate, multi-touch features, and the original display's same joyous experience. The only way to reduce the price is by reducing the quality, which happens in all duplicate screens. You often purchase a display that is marketed as the first copy, but in reality, the quality of that display is terrible, and you'll repent of your decision. If you use a premium phone, you should be prepared to spend a handsome amount of money if you want the same original quality display.
Q: Is it possible to install the Asus Rog Phone 3 display at home?
We don't suggest installing the Asus Rog Phone 3 display at home because even technicians want to stay away from such phones. This phone is not easy to repair by any means, and even the display is very costly, and that's why you shouldn't take this matter into your hands. To install the display, you should visit an expert technician who is well-versed in repairing expensive phones.
It is tough to decouple the back panel because it is made of glass material. The person doing repairs should be cautious because a small mistake can damage the back glass. The aura lighting strip should be removed with care so that you can reuse it later. If you are afraid after reading our comments, you shouldn't be. We advise that you should install the display with the help of an expert technician.
Q: Can I get a refurbished or low-quality screen for under like 6000-7000?
A broken Asus Rog Phone 3 display requires a sizable investment, and customers often search for alternates like a refurbished display or a second-hand display having the original quality. In clear words, customers want an original product for a much lower price which is not possible in any way.
You might purchase refurbished or TFT/IPS quality screens in the market, but then your phone becomes an ordinary one. The second-hand screens are very well known for unforeseen issues, and you can't get the original stuff for lower prices. If you purchase a low-cost product, you've to sacrifice a big chunk of quality.
Q: Where is the official Asus Service Center in my city?
We are sorry, but we don't keep a ready list of Asus service centers. You might want to visit Asus India's official website to find the right contact information. The service centers are not available everywhere unless you live in a large city, and if the spare part is not readily available, you will need to wait for some time before you get the screen replaced. You can also try calling the Asus Toll-Free number for more information.
Q: Is it possible to replace a broken screen under the official one-year warranty?
Some have asked if the service center will replace a broken screen for free if the mobile phone is under a one-year warranty, but that is not the case. Any physical damage (or liquid damage) is always out of warranty. It is possible to replace the display in the service center, but you've to pay the price as per their set pricing structure.
Q: Does the new display come with Corning® Gorilla® Glass 6 protection?
Yes. The new Asus Rog Phone 3 display comes with Corning® Gorilla® Glass 6 protection. Please note that all the screens we buy from OEMs are the same as you get with a brand new phone. The original screen price is fairly high, but the experience of using the original display is also unmatched. You can try workarounds to reduce the repairing costs, but you can't get the original display's quality again if you try workarounds.
Q: Is it possible to replace only the touchscreen glass and reuse the same display?
When you drop the phone and break only the top layer of the touch screen glass, you might think about replacing only the touch screen glass and reusing the same display. Lots of customers mull about this option because they believe that replacing the glass will be relatively cheaper.
Please note that the solution of glass replacement sounds easy in theory, but it is a double-edged sword. The glass replacement is rarely successful, and even in successful cases, the display quality takes a nosedive. The mobile phone technicians use duplicate touch screen glass to replace the broken glass, and then your touch screen glass is no longer protected by Corning Gorilla Glass. The duplicate touchscreen glass breaks very easily with little pressure.
The glass replacement is not a guarantee but a gamble. Oftentimes, the display also breaks while separating the touch screen glass, and the technician will hand over the broken phone to you because there is no assurance involved on his part. The glass replacement is a hack lots of people try and expect the same output as the original, but that is not going to happen.
Asus Rog Phone 3 Display Photos
These photos show the actual product you'll get after your order. This is a complete unit of display and touch screen glass for Asus Rog 3.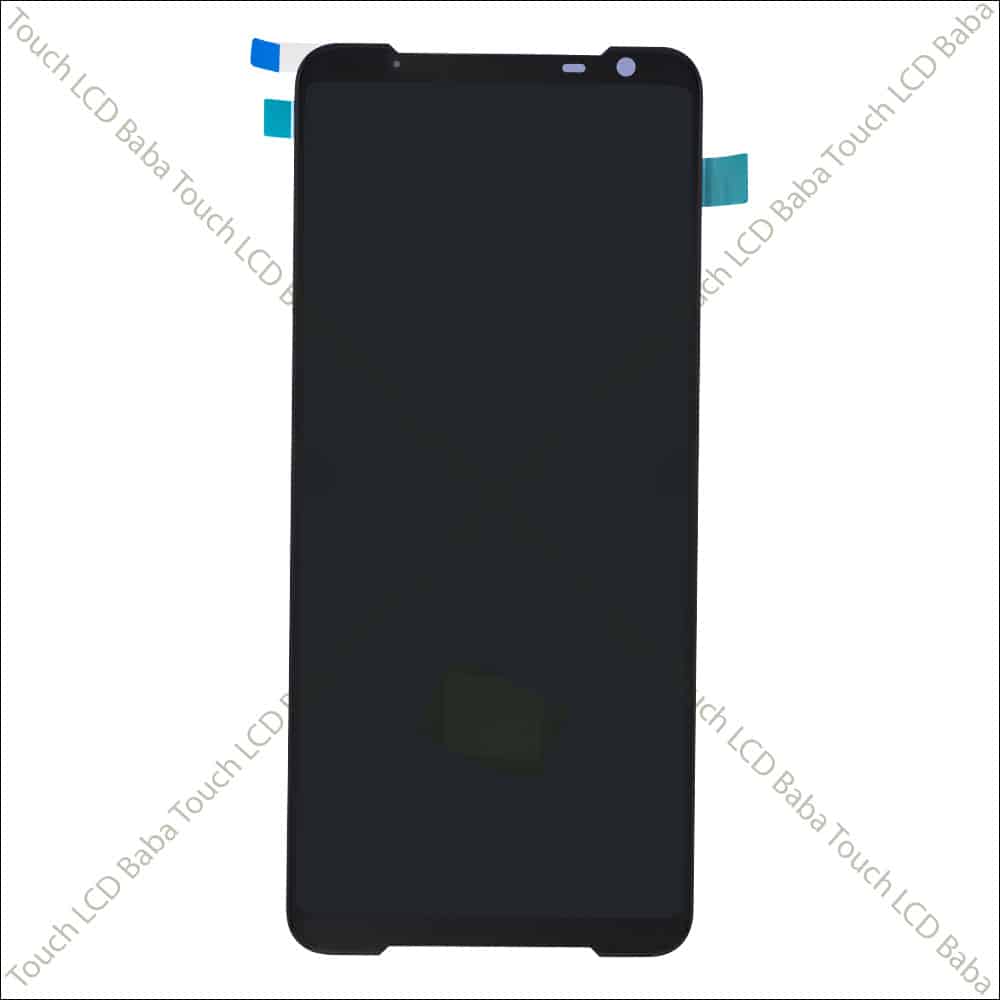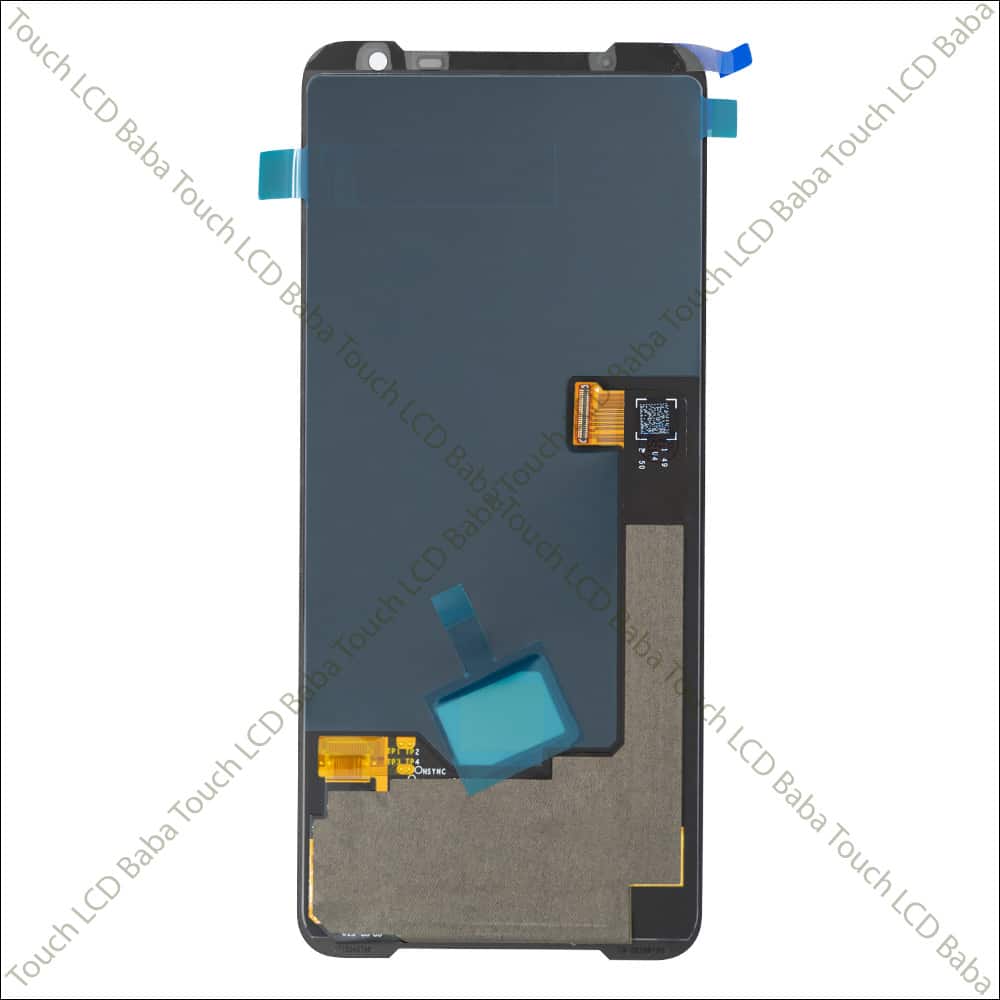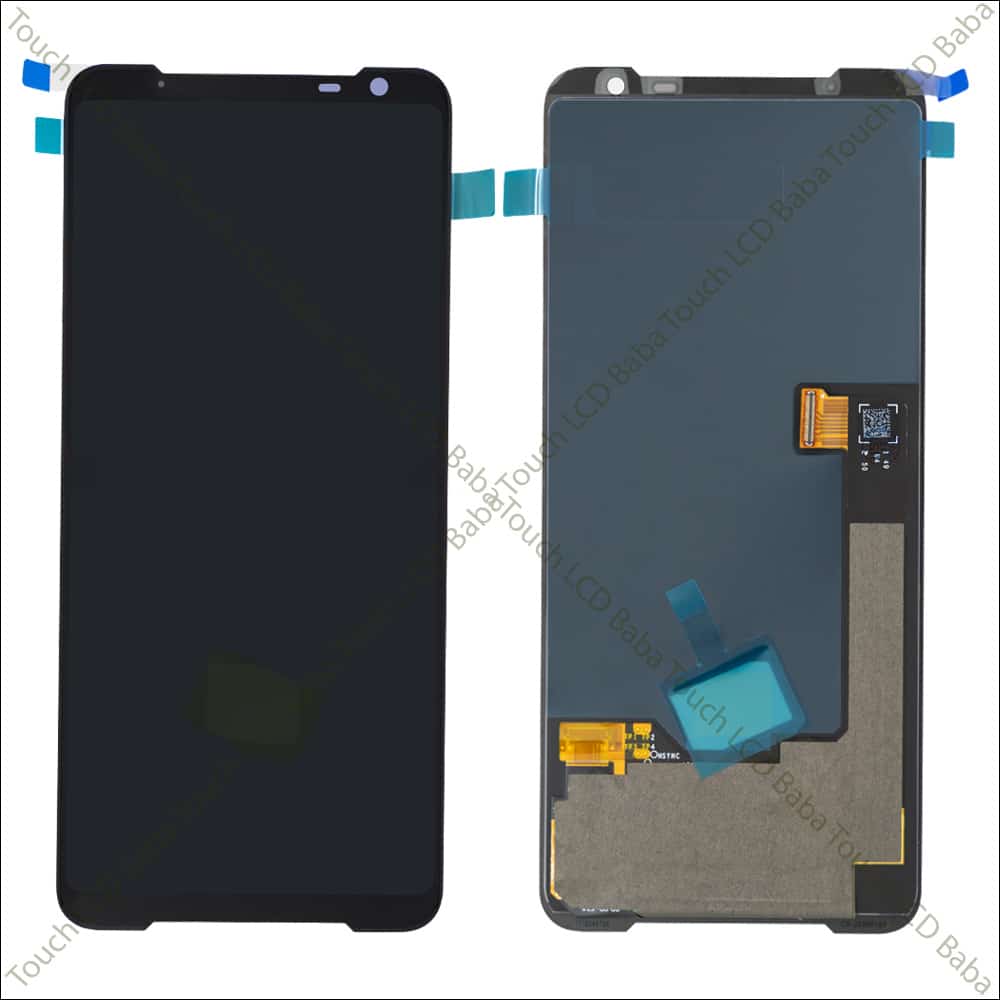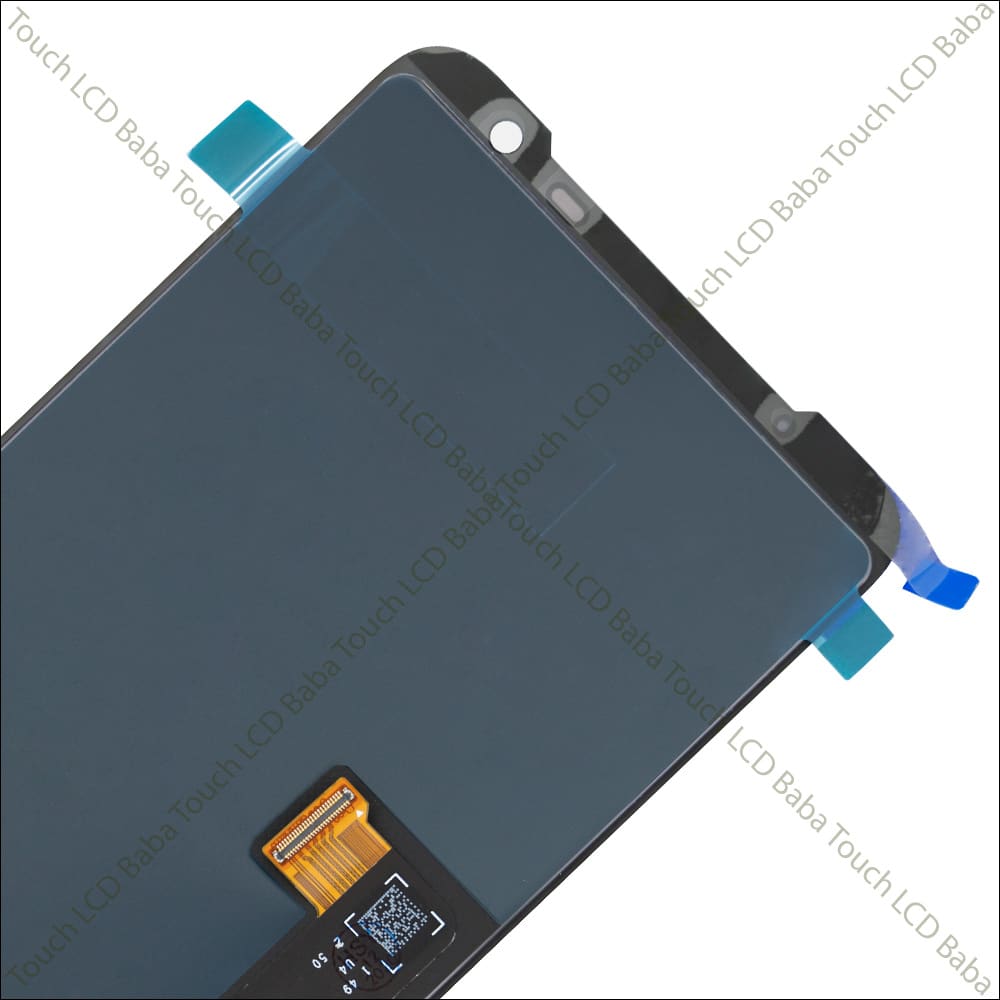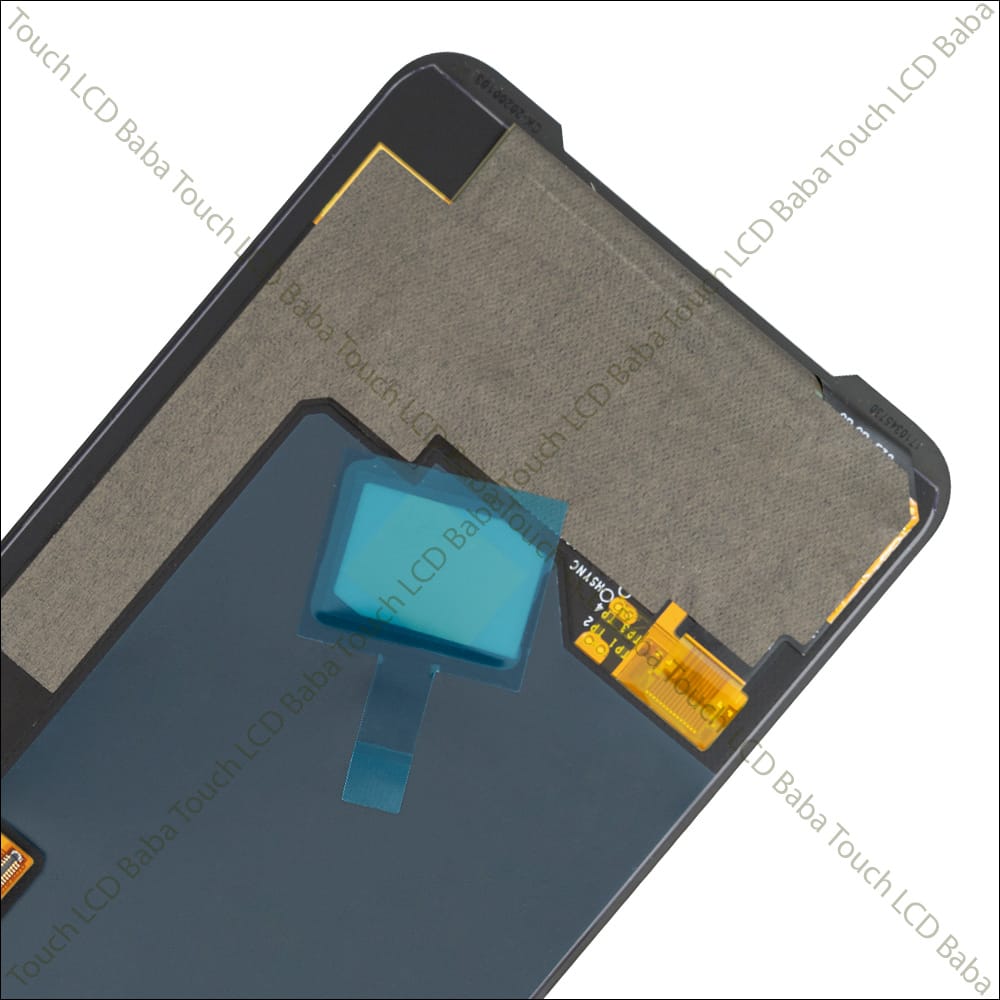 Shipping, Return and Refund Policy
All the products supplied by us come with 30 days return, refund, and replacement guarantee. To return a product, It should be in the same condition as we sent. You can't use or fix the items if you want to return them. For complete details about Shipping, Returns and Warranty, please click here.