Who can imagine today's world without smart gadgets and especially smartphones? Smartphones have become a basic necessity of every class and creed of the prevailing society. In this segment, if you own an Honor 20i (Model Number: HRY-AL00Ta) phone, which comes with an IPS LCD panel and Full HD+ display, you should be more careful while handling it. Owning a phone with good display and features takes a tragic turn when we accidentally end up with a broken or cracked display of the same.
The broken screen gives a bad look to your so-called beautiful phone with its limited display and touch functionality leading to anger and frustration; also, it adds to anguish when you are unable to get the original and reliable screen replacement in the market. Anyways, now there is no need to get panic and live with your broken phone for long as we have got an easy broken screen solution for your phone. We offer a quality display replacement solution for your phone, which not only restores your phone to its original display and touch conditions but also works flawlessly.
If you are one of the victims of a broken phone display, then one should understand the kind of frustration and agony you are going through. You feel shy while carrying the cracked phone into the public place as it reflects a bad impression. Also, in today's ever-growing digital market, it is very difficult to find a seller with a good reputation who sells the 100% genuine and quality product, which adds to your agitation. But now you need not go through all this pain as we are here to help you out with our unbeatable display replacement for Honor 20i.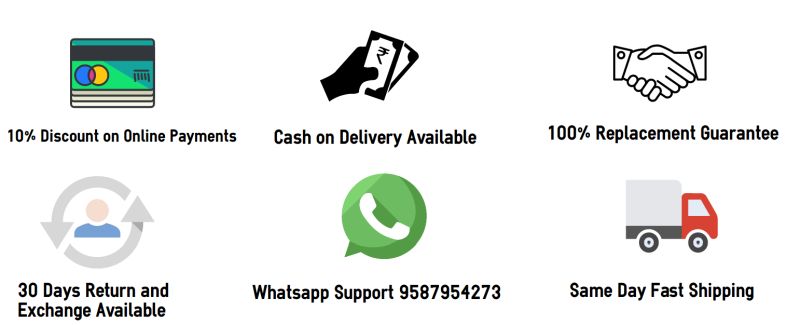 What is the meaning of a combo?
The combo consists of LCD and touch screen digitizer combo, which helps your replacement to last longer and deliver high-quality performance as the earlier new phone screen. The simple meaning of a combo or folder is a complete assembly of display and touch screen glass pasted together with LOCA (Liquid Optical Clear Adhesive) glue in a single unit. That is how all mobile phone screens are manufactured these days.
So the combo essentially means that you are buying a complete unit of display and touch screen glass combined into one. That time is long gone when display and touch screen glass could be replaced separately. Now the combo replacement is a must if you want to retain the original quality of the screen.
How to get the display replacement done?
It is always preferred to get the screen display of your phone repaired by skilled personnel. It is quite possible that you also have the basic idea of mobile repairing. Still, if you are not doing the repairs regularly, we don't recommend doing the screen replacement yourself. The best way to get the screen replacement done is by going to a technician's shop and paying him installation charges like Rs 200-300. If you try to do things on your own and you are not fully capable of doing that, you could do more bad than good.
How to deal with broken display malfunction?
Many reasons can lead to malfunction or even complete non-function of your device. But in most cases, the physical damage to the screen is the main culprit. You will feel agitated while using the phone in this condition and stop enjoying its usage as it restricts you to the minimal viewing experience. The best way to get rid of this situation is to consult a skilled technician and get your phone evaluated for the problem. If the problem is due to the damaged display panel of your phone, then you should seek technicians to help in fixing the same.
If the technician recommends a screen replacement, then you can always depend on us for its purchase. We offer the original combo at a very nominal cost which you can subsequently get fixed from your technician. By doing this you can cut on any extra charges levied by the technician and also get the 100% original product.  You will never be able to understand the difference between the first copy used by your technician and the one offered by us. Technicians generally do not offer any sort of warranty on the product fixed by them but we offer genuine OEM products with a warranty. The Honor 20i folder price offered by us will give you the same quality and output which you used to enjoy at the time of purchase of your phone.

Honor 20i Display Specifications
| | |
| --- | --- |
| | This combo is 100% original, brand new and suitable for Honor 20i, model number HRY-AL00Ta. |
| | We source this display from OEM manufacturers so that you can enjoy the same original quality. |
| | The display size is 6.21″ FHD+ and resolutioni is 2340 x 1080 pixels. |
| | You can use this folder to replace a broken glass or display or both. |
| | The combo offers the same quality, colors, brightness as your Original display. |
| | We test each combo for 100% flawless working before dispatch. |
| | It comes with a full replacement warranty for manufacturing defects. |
| | Fresh Ready Stock. 100% Manually One-By-One Tested Before Dispatch. |
| | You can easily test the screen before fixing it. Just connect it to your phone and test it. |
| | We also offer Cash On Delivery so that you can buy with great ease. |
| | Safe Packing in Bubble Wrap and Plastic Box. |
Frequently Asked Questions
Q. How much does it cost to replace a broken Honor 20i display in India? 
The price of a 100% original Honor 20i display replacement is around Rs 2800-3000. If you buy a first copy screen replacement, then the combo costs about Rs 1200-1400 in India.
You may also take your phone to the authorized service center, where they will charge very high for the replacement. You can also go to the local technician to get the problem traced and fixed by purchasing the Honor 20i display combo from us, which will cost you comparatively lesser than the earlier. It is also possible to do it yourself if you have technical skills to replace the display screen as otherwise, you will worsen the situation further and lead to further damages in your phone.
Q. How to troubleshoot the display and touch screen malfunction? 
If your Honor 20i display stops working, then you are required to troubleshoot the same from various perspectives. A few of them are as follows. The problem might be due to the oily or greasy screen, which is preventing the screen from responding as per your command. Check if the tempered glass guard installed over your phone screen is causing the problem. Try removing the same and see if it works.
If the display is cracked, then replacing it with a new display is the right way to go. If you are low on budget and want to get a low-quality product, you can get the only glass replaced in the local market. In case the half portion of the touch screen is working, and half is not working, then you need to replace the combo. There are various methods of replacing the display, but combo replacement is the only way of restoring 100% quality of the phone. All other solutions always come with a compromise.
Q. What is the main benefit of buying an original combo? 
Display combo is nothing but a pack of complete LCD combined with front touch screen glass. The OEM manufacturer manufactures the original combo, and the quality is simply excellent as original gorilla glass is used, and the brightness is also the same. There is absolutely no difference in the quality, and that's why the original screen always satisfies the customer.
On the other hand, the first copy means a duplicate product manufactured by 3rd part manufacturers. They use cheaper quality material to manufacture the display that never offers the same quality. The main target of the 3rd party manufacturer is reducing the cost by using subpar material. That's why first copy products render 50% quality of the original display. If you get the first copy at 50% quality, you have also given up on the 50% quality which you used to have. Always refrain from the first copy of the cheaper version of combos available in the market as it comes with a low-quality glass leading to frequent breakdown and poor display performance.
Q. Can I replace only the glass without replacing the display? 
It is certainly possible, but we or anyone doing quality replacement won't recommend it. That is because the quality of only glass is inferior, and It is very prone to future damages. If you visit the official service center and ask for only front glass replacement, they will simply deny it. It is because doing repairs in such a way is out of the quality protocol.
In the local market, lots of mechanics are doing only glass replacement, but the customer has to bear the risk in case everything gets damaged during the repairing process. If the display also gets damaged during the glass replacement, then you have to get a combo finally.
Q. What about my data on the phone, will it be safe after installing the display?
By any chance, there is no way you lose your phone data after the replacement. Data stored in your phone resides on the internal or external memory, and you are only doing the screen replacement.  For this reason, changing the display will never cause any damage to your phone's data.
Q. Why is there a variation in the combo price in the market? 
There are numerous Honor 20i display folders available in the market from various sellers. Many of them are fake or first copy with low quality and less life cycle. If you end up buying those, then you will not only compromise on the quality but also face frequent damages happening to the replaced unit leading to more quick repairs and replacements to the display unit of your phone. Sometimes these low-quality display folders generate problems in device screen sensors leading to poor or no display on your phone and overheating of the phone.
Online sellers like us buy the products from the OEM manufacturer, who only makes the original parts. Even our buying price is much higher than the selling price of the duplicate spare parts. It is not true that original parts are not available except the service center, but the price is so high that If a vendor buys a big stock of original goods, he will have a tough time selling in the local market. That's why 99% of vendors import first copy products and market them as first copy, 99%, OG, and other similar names.  We buy small quantities of original goods, and so far the response from our customers is astonishing!
Q. Why are the customers responsible for getting low-quality products?
The customer's theory is responsible for getting a low-quality product. When the display is broken, 95% of customers go in the market with a mindset of getting the best possible price and mostly don't even inquire about the quality. The mechanics quote a price for display replacement, and the customer bargains in a few shops for the sake of finding who is doing it for the lowest price. The person doing it for the lowest price wins the battle, and even when customers realize that the display quality is very poor, they ignore it because this is what they were expecting.
If you are happy with low-quality products, then finding the cheapest vendor is best for you. But if you realized and suffered because of low quality, never buy a first copy product again and always ask for OEM parts and make sure actually to test the combo before fitting it. You are paying the money, and you have the right to verify everything before the final fitting.
Q. Do you also carry out repairs on display problem? 
No, we only sell the Honor 20i display combo and do not offer any repair or replacement services. You can purchase the OEM display combo from us with quality assurance and get the same fixed by your local technician or do it yourself if you have technical knowledge of display replacement.
Shipping, Return and Refund Policy
All the products supplied by us come with 30 days return, refund, and replacement guarantee. To return a product, It should be in the same condition as we sent. You can't use or fix the items If you want to return. For complete details about Shipping and Returns, please click here.