If you want to purchase a 100% original battery for Honor 10 Lite, you've reached the right web page. The health of your mobile phone's battery deteriorates after a certain period of time, usually two years. After using the battery for more than 2 years, its charging cycles get over, and then it is not usable anymore. The standby capacity goes down by a huge margin, and the battery starts draining much faster than before.
The battery-related issues never appear all of a sudden, but the situation becomes progressively worse over time. First, you'll start seeing some signs of reduced battery life, and when the problem amplifies, it will become nearly impossible for you to keep up with your phone. To overcome the problem, you need to replace the crumbled battery with a new original battery. It is effortless to solve battery-related problems because the problem is pronounced.
Why should you always purchase an original battery?
Normally, customers try to find the best deals without understanding the quality concept. The Honor 10 Lite battery is the core of your phone. You should never compromise with the quality because if you purchase a duplicate battery to save money, you are actually not resolving the battery problems. Many customers buy a battery for Rs 500-600 thinking that they found an awesome deal and later that battery furnishes 50% backup time of the original.
Please note that original batteries are not available for low prices. You'll always run into issues with third-party batteries because the volume of lithium cells is only half inside the battery, and fillers are used to match the battery size. That's why you should always purchase a 100% original battery, the same as it comes assembled with a brand new phone. If you save Rs 500 and don't get the proper backup time, your money has already gone down the drain, and now you've to invest more money into the original battery. That's why you should purchase the original product on the first attempt to avoid any issues.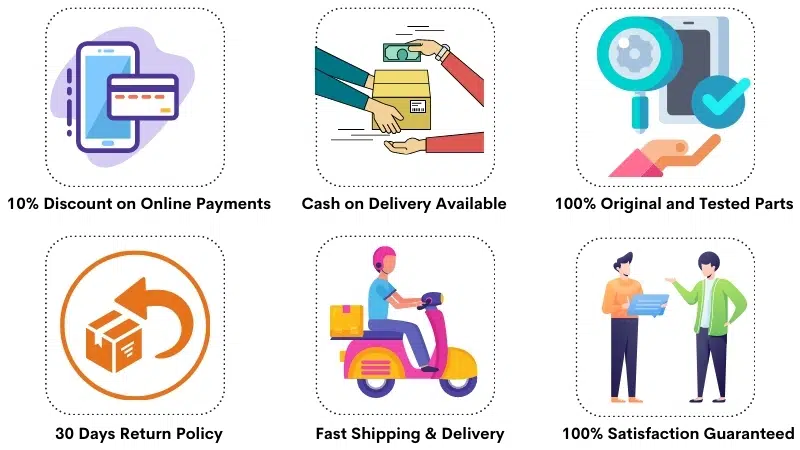 What happens when the battery starts to degrade?
A mobile phone battery never goes bad all of a sudden but shows some precursors. If you bought the phone in brand new condition and have already used the battery for more than two years, it is likely that now you need to replace it. Normally, you'll see these signs that show the bad condition of a battery :
The battery will start to drain at a much faster pace than before.
Oftentimes, the phone's battery puffs up and breaks the back panel, or the phone feels bulkier.
The battery will start showing random percentages, like 1% and then suddenly 20% and so on.
If you charge the battery to 100%, the battery percentage will drop exceptionally fast, even in standby mode.
The battery will not sustain when you browse the web or do resource-intensive activities on the phone.
The phone might switch off automatically when the remaining battery percentage is 15-20%.
Your phone may start overheating, or the battery may stop charging completely.
An exhausted battery can cause many problems, but you can easily resolve them by replacing the battery. The Honor 10 Lite battery replacement is easy, and a technician having average skills can easily perform the job.
Honor 10 Lite Battery Specifications
| | |
| --- | --- |
| | This battery is 100% original, tested for full capacity and suitable for Honor 10 Lite (HRY-AL00). |
| | The Honor 10 Lite battery model number is HB396286ECW and the battery capacity is 3400 mAh. |
| | You can use this battery to resolve all the issues related to the worn out battery. |
| | Rated Capacity : 3320 mAh/12.68/Wh |
| | Typical Capacity : 3400 mAh/12.99/Wh |
| | Rated Voltage : 3.82V |
| | Limited Charge Voltage : 4.4V |
| | We back our products with a 30 days return, refund and replacement period. |
| | The battery is readily available in stock and shipping time is very fast. |
Questions and Answers
Q: How much does it cost to replace the Honor 10 Lite battery in India?
The price of a 100% original Honor 10 Lite battery replacement is around Rs 1400-1500. If you buy a duplicate/copy battery for a lesser price, it will not provide the same standby time as before because duplicate batteries come with lower capacity and drain very fast.
Q: Is it possible to replace an in-built battery?
Some customers have asked that how they can replace an in-built battery. Please note that an in-built battery fits inside the phone, and you can't take it out that easily. Still, a technician can easily replace the battery because it is a standalone component. You can take out the worn-out battery and replace it with a new one. The battery fits inside the phone, and you can't access it easily without removing the back panel or opening the screws of your phone.
Q: Can I replace the battery myself at home?
You can replace the battery at some provided you've enough skills and tools. We suggest that you watch the battery replacement videos on YouTube and then do it yourself at home. If you are not confident about your skills, visit a technician's shop, and it hardly takes 15 minutes to replace the battery.
Please also note that if you remove the battery without enough skills, you might end up damaging the display's cable as well. If you insert a sharp object to lift the battery, the display's flex can erupt because it is located just under the battery, and it is not visible when you try to take off the battery. You should do the battery replacement carefully after visualizing the internal structure of the phone on YouTube.
Q: How to diagnose if some apps are draining the battery?
If your phone is less than a year old, it is less likely that the battery is faulty. We all install lots of apps from the Play Store, and some applications are poorly developed and eat up a lot of resources. Before you proceed with battery replacement, first, you should check the battery usage of your phone.
Please navigate to Settings-->Battery section of your phone and check which applications are eating up the battery power. If you see some resource-peckish applications consuming a lot of power, uninstalling them will certainly improve the battery life. All the battery-related details are available there, and you should essentially go through them first and then reach a conclusion.
Q: Why the Honor 10 Lite battery doesn't last perpetually?
The battery life depends on its charging cycles, and once the charging cycles are over, the battery gradually stops working. Usually, a mobile phone battery typically comes with around 600-800 charging cycles, and once those cycles are finished, the battery performance starts to degrade. You complete one charge cycle when you've discharged an amount that equals 100% of your battery's capacity. It means that if you charge your battery from 50% to 100% two times, then 1 charging cycle is over.
Honor 10 Lite Battery Photos
These photos show the actual Honor 10 Lite battery you'll get after your order. This battery offers 100% the same capacity as you enjoyed with a brand new phone. Before you order a battery, always make sure that you are ordering for the right model. If you've any confusion, please contact us at 9587954273.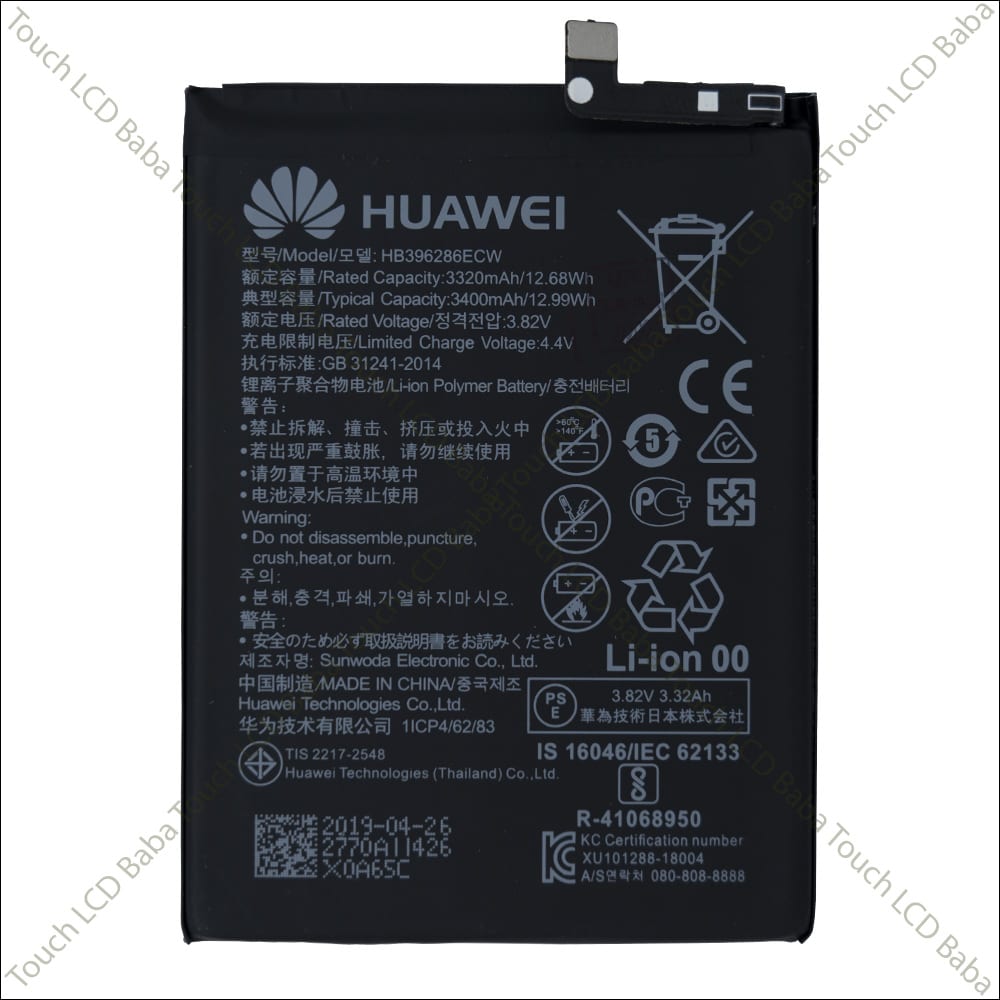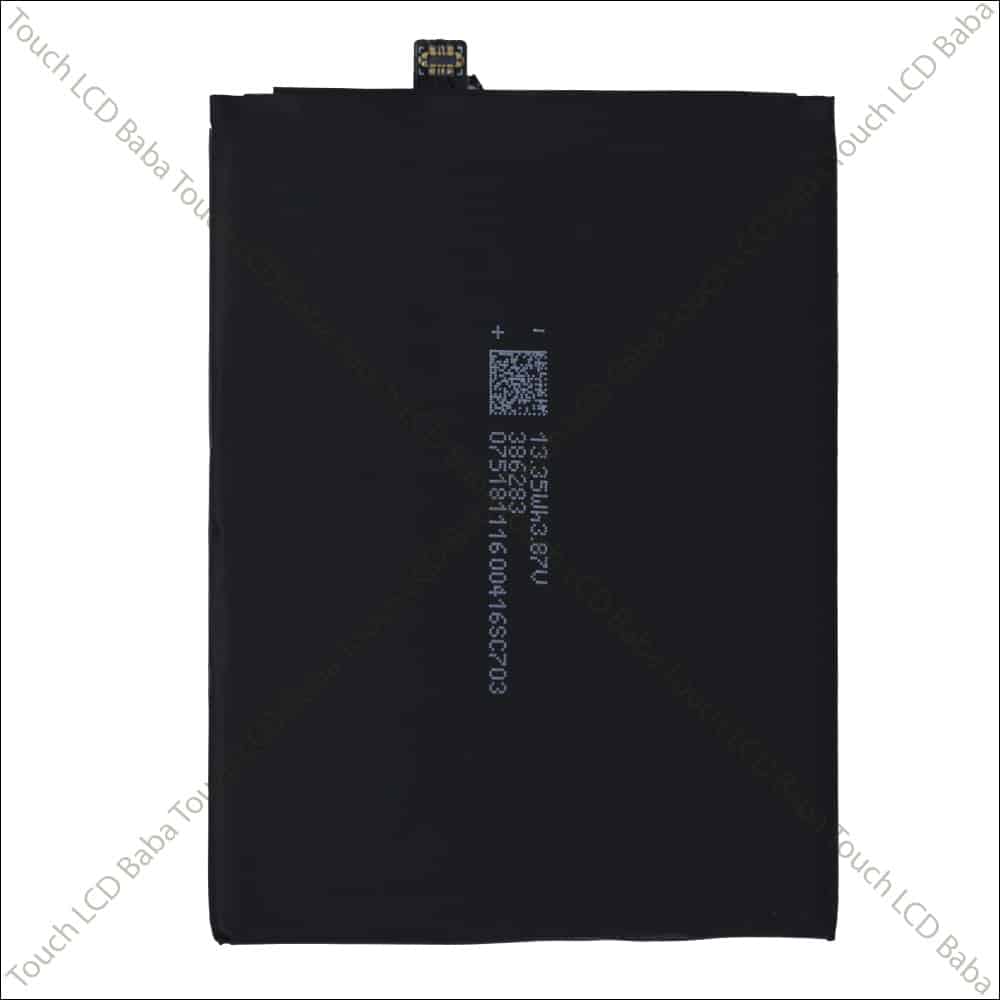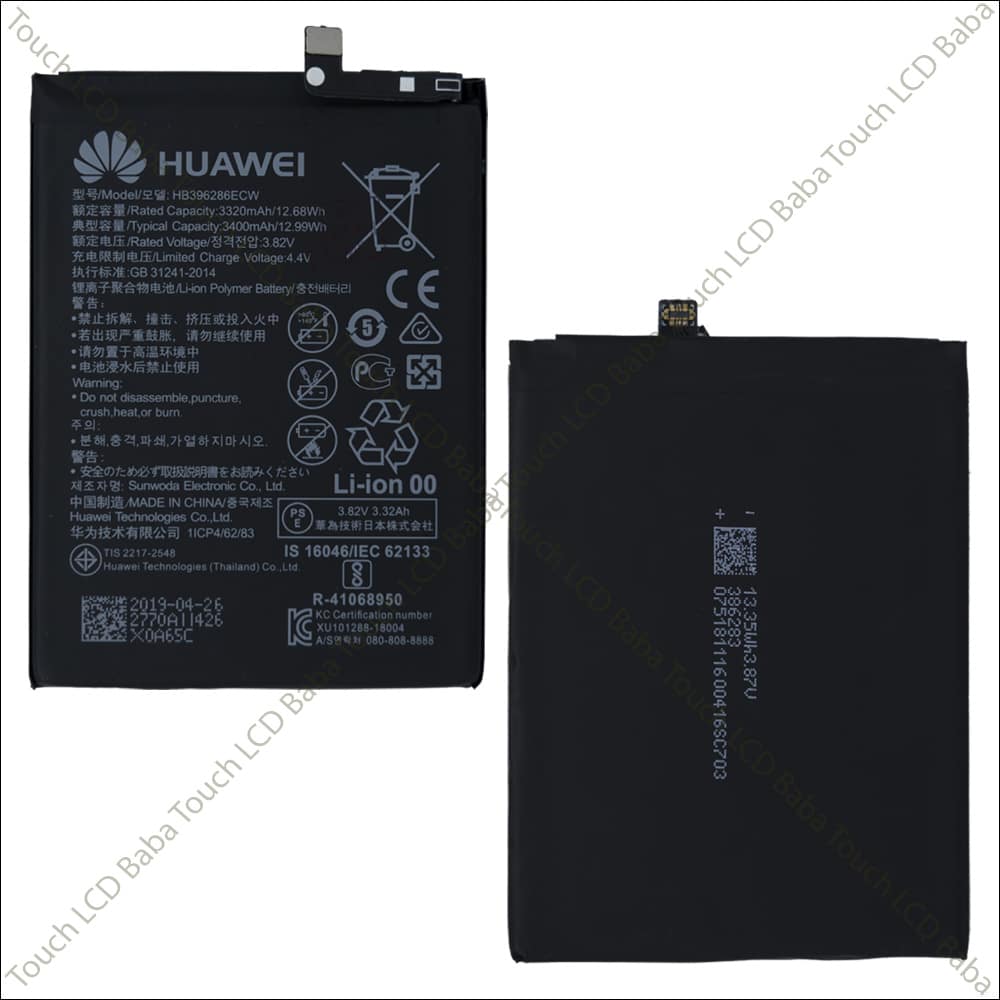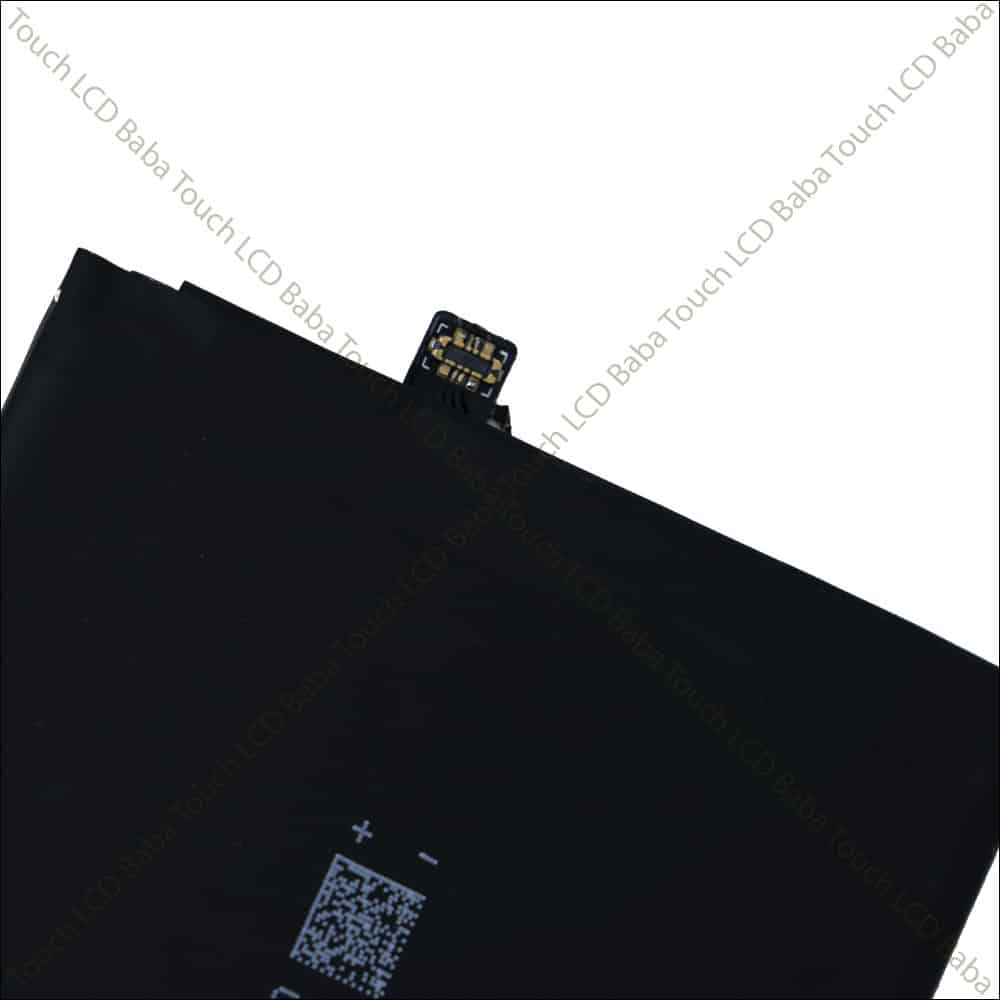 Shipping, Return and Refund Policy
All the products supplied by us come with 30 days return, refund, and replacement guarantee. To return a product, It should be in the same condition as we sent. You can't use or fix the items if you want to return them. For complete details about Shipping, Returns and Warranty, please click here.