If you want to purchase a 100% original display replacement for Honor 8 Lite, we have got the best display replacement for you. The product you see on this page is something you can never find in the local market because such products are set aside for customers who love to purchase 100% original products.
Please note that it is not an average display replacement that you typically buy for low prices from the local market. This Honor 8 Lite display replacement is like buying your phone's complete front half portion in brand new condition. You can check out the actual product photos below and see the beauty of this original spare part.
The supported model numbers for this combo are :
As we all know, Honor launched the Honor 8 Lite phone in many countries under different model numbers. Hence, the combo listed here works with many different models number. These model numbers are :
PRA-TL10
PRA-TL20
PRA-LA1
PRA-LX1
PRA-LX2
TAG-L21
PRA-AL00X
TAG-L32
PRA-LX3
PRA-AL00
Which parts does this Honor 8 Lite display combo consist of?
The Honor 8 Lite display sold on this page consists of these components :
The outer frame/bezel of the display.
An original fresh battery.
A complete combo of the display and touch screen pre-installed in the frame.
It is the best display replacement you can ever purchase for your phone. Indeed, the price for such products is never low, but you can blossom a new life into your phone by replacing a broken Honor 8 Lite display with this one. Your phone will get renewed entirely, including the side frame, and you'll also get a new battery.
Honor 8 Lite Display Combo With Frame Specifications
| | |
| --- | --- |
| | This combo is 100% original, tested, and suitable for the Honor 8 Lite, model number PRA-AL00X. |
| | The Honor 8 Lite display size is 5.2″, the display type is IPS LCD and the resolution is 1080 x 1920 pixels. |
| | You will also get the outer frame / bezel along with this display combo. |
| | A new battery is also a standard part of this display replacement as shown in photos. |
| | We buy our stock from the same factory that makes these screens for the Honor company. |
| | The new combo furnishes 100% the same colors, quality and brightness as before. |
| | Each Honor 8 Lite display combo goes through strict testing procedures before shipping. |
| | We pack your products very carefully in hard plastic boxes accompanied by additional protection. |
| | You can also test the new display easily before doing final installation. |
| | The display is readily available in stock and turnaround time is very fast. |
| | You can order the product using Cash on Delivery or Online Payments (10% additional discount). |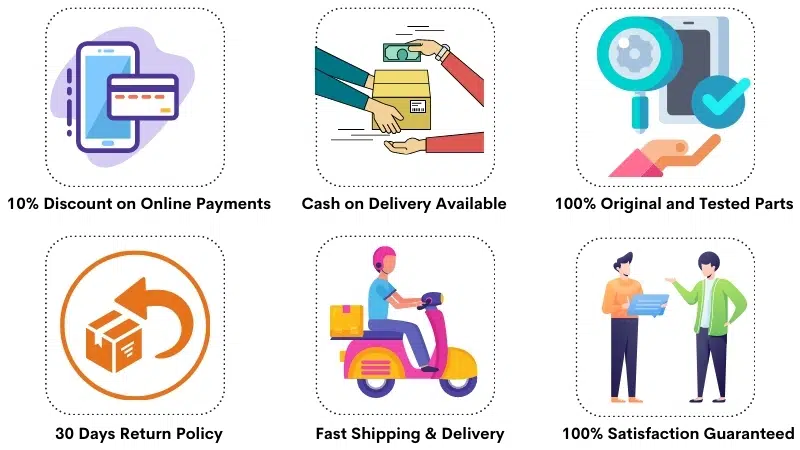 Frequently Asked Questions
Q: How much does it cost to replace a broken Honor 8 Lite display with a frame in India?
A 100% original Honor 8 Lite display replacement with frame costs around Rs 3300-3500. The display replacement shown on this page consists of an original display, touch screen glass, the outer frame, and a battery. It is the best display replacement you can ever purchase for your Honor 8 Lite phone.
Q: Is it easy to install this Honor 8 Lite frame combo at home?
The Honor 8 Lite display combo is a dream come true for customers who prefer original quality spare parts. It is effortless to install the Honor 8 Lite display combo with frame at home because all you need to do is transfer the parts from the broken frame into the new frame.
First of all, you need to take off the rear side glass of your phone to access the motherboard and other components. Now you need to open the screws and shift parts (like motherboard, charging flex, etc.). from the old frame into the new frame and make necessary connections with the motherboard.
If you ever wondered how the official service center replaces broken screens so flawlessly, now you know that a combo comes with the outer frame and battery, which makes that possible. Customers who have bought parts from the service center know this for a fact.
Q: Does this display combo come with Honor branding on the front side?
As you can see in the product photos, the display combo comes with Honor branding on the front side. We capture these photos by using real products from our stock, and you don't need to worry about any aspect of the display. What you'll get will be a 100% immaculate and trustworthy product.
Q: I like the product, but the price is quite high. Isn't it?
Please note that Honor 8 Lite was a very popular phone of its time, and customers still love this phone for its beauty and performance. As the phone is aged now, some customers feel like our asking price for the display combo is sky high, but that's only the customer's perception.
The combo shown on this page completely renews your phone, and all you've to do is use the old motherboard and other small components. Apart from that, you get everything in completely brand new condition and hence the price is completely justified.
Q: Can I use this Honor 8 Lite display combo in Honor 8?
No. You can't. Please note that Honor 8 and Honor 8 Lite are different models, and you can't interchange the screens. This display fits only on Honor 8 Lite, and you can't use it in Honor 8 because the display size and other things are not relational between both phones.
Q: How do you test the Honor 8 Lite display before shipping?
Please note that we test each display for flawless working before dispatch, and that's a daily routine here. No combo goes out of our premises without testing because we don't want any hassle for our customers.
To test the new display, we use a real motherboard of Honor 8 Lite, which is a foolproof method of testing the screens. When our customers and we use the same model, the chances of a defective product are non-existent. Hence, if you purchase a product from us, we always test and verify it first and then ship it.
Q: Do you also provide services to install the combo?
No. We don't provide installation services at this time because most customers can easily get a combo installed in the local market. You can find a lot of technicians in the local market who charge a small fee for doing the installation. After receiving the display combo, you can visit a nearby technician and pay around Rs 150-200 to him to install the display combo on your phone.
Q: Do I also get the side buttons with the combo?
Yes. You'll also get the volume and power on/off buttons with the display combo. Many customers have lost those buttons, or they are completely discolored by now. By replacing the combo, you can also overcome such aesthetic issues.
Q: How can I test the new Honor 8 Lite display before installation?
You should always test and verify the working condition of a combo before installing it. It helps you identify any issues with the combo or your mobile phone's motherboard. In some cases, you don't know if your motherboard is usable or not, and first, you would like to test the display.
If you test the display, you can foresee any issues which might arise after installation. Therefore, you should always try and verify that everything is correct with your phone and then install it. It is a good practice followed by almost all technicians.
Q: How a with-frame combo is better than a without frame combo?
A combo with a frame takes away all the hard work and simplifies the installation. If you install an Honor 8 Lite display without the frame, you need to decouple the broken display first, clean up the frame and then paste a new display manually glue or double tapes. The final finished product will not be as immaculate as a factory-fitted display.
A with-frame display gets assembled by the factory using machines, and nothing can beat the pasting of the display into the frame. The local adhesives are not that strong, and after a few days, the display starts to bulge out from the frame, but that won't happen when you purchase a factory-fitted display. You get several additional components with a frame display, so it is the best option for everyone.
Honor 8 Lite Display With Frame Photos
We know you want to visualize the actual combo of Honor 8 Lite. That's why we have captured photos of the actual product you'll get after your order. Please note that these are real product photos representing the actual product you'll get. If you've any questions, please call us at 9587954273.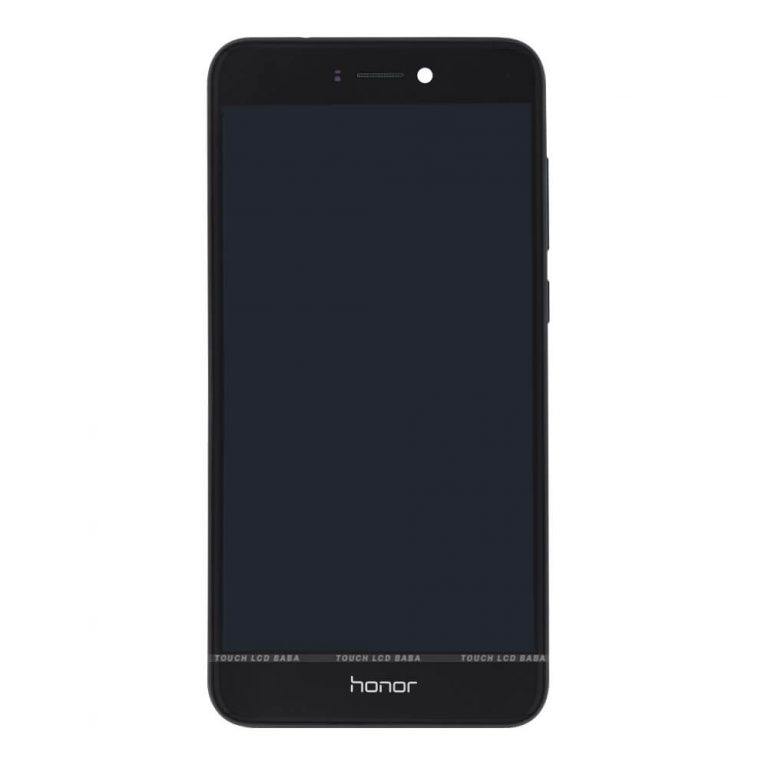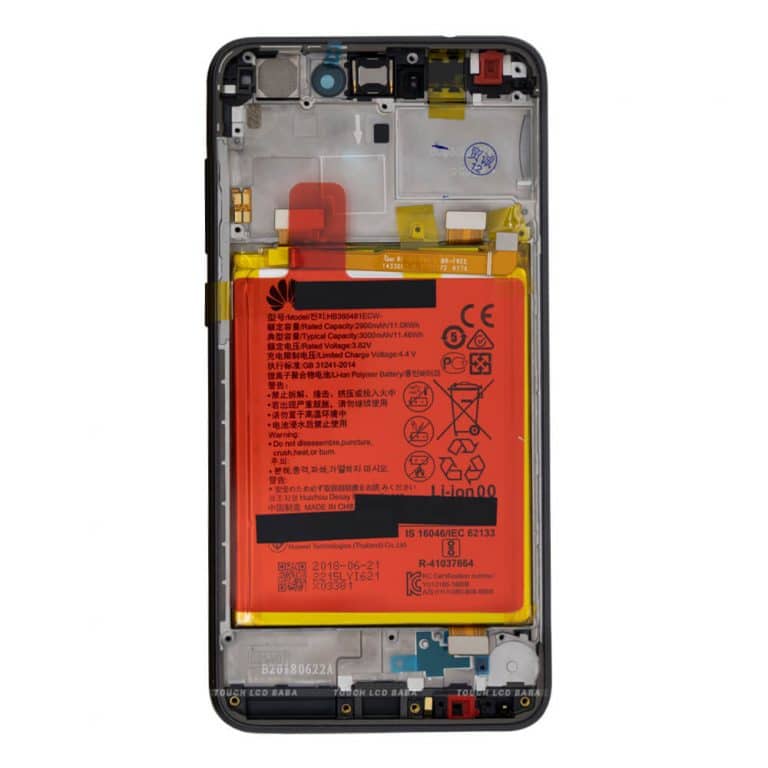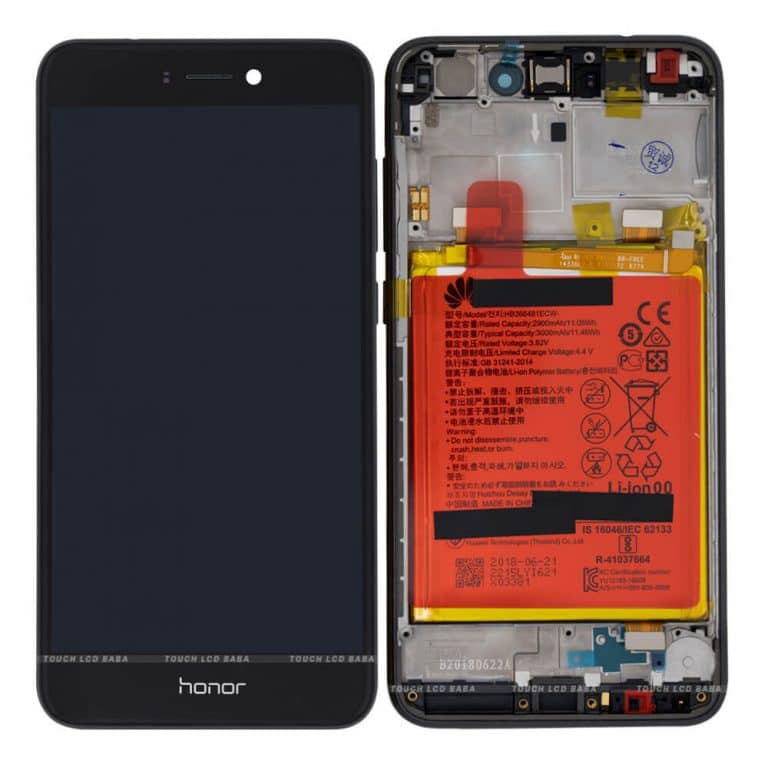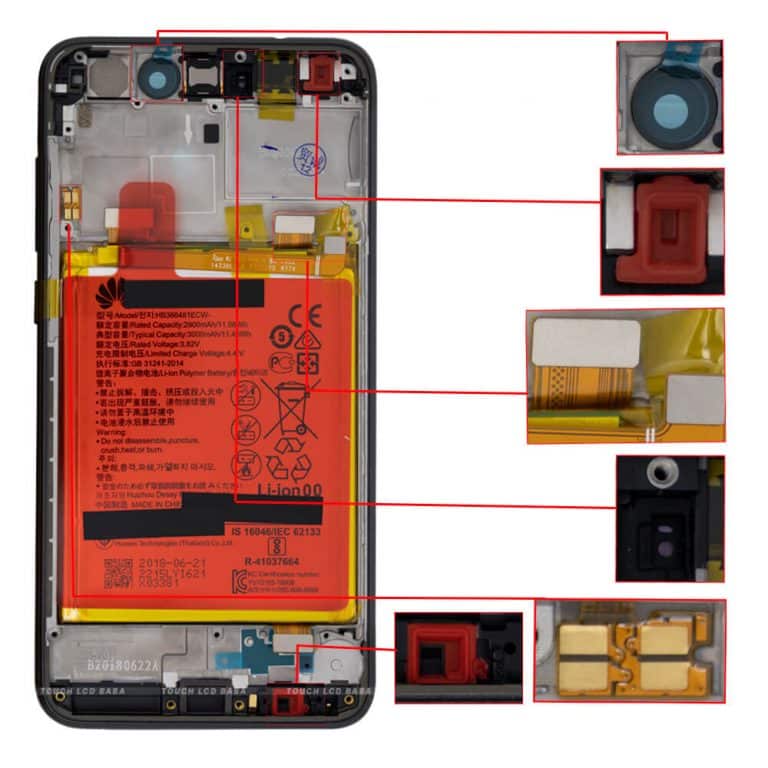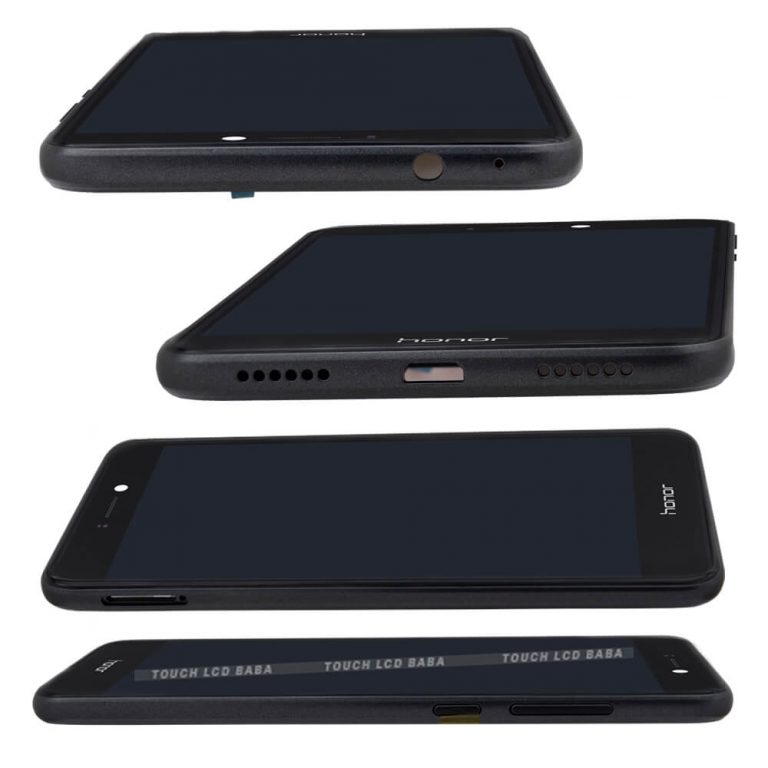 Shipping, Return and Refund Policy
All the products supplied by us come with 30 days return, refund, and replacement guarantee. To return a product, It should be in the same condition as we sent. You can't use or fix the new Honor 8 lite display if you want to return it. For complete details about Shipping, Returns and Warranty, please click here.