Honor 9 Lite is a trendy phone, and when it was launched, the availability was minimal, and people bought this phone by paying premium prices. Surely the phone was very solid with a premium look, and still, lots of customers use this device because it is a very durable one. If you use the phone sparingly, you won't have any issues, but there is one thing that decays over time: the battery.
If you have already used your phone for more than two years, you'll surely notice some slowdown in the battery's overall performance. You can buy a new Honor 9 Lite battery to overcome such problems, which we offer on this page. You can use this 100% original and brand-new battery to resolve all the directly connected issues with a faulty battery.
Honor 9 Lite Battery Specifications
| | |
| --- | --- |
| | This battery is 100% original, tested, and suitable for Honor 9 Lite. |
| | The battery model number is HB366481ECW, and the battery capacity is 3000 mAh. |
| | The model number of the Honor 9 Lite Phone is LLD-AL10. |
| | Rated Capacity: 2900mAh/11.08Wh |
| | Typical Capacity: 3000mAh/11.46Wh |
| | Rated Voltage: 3.82V |
| | Limited Charge Voltage: 4.4V |
| | You can solve all the battery related issues by replacing the battery. |
| | We offer 7 days testing and replacement warranty on the battery so that you can ensure backup time. |
| | The battery is readily available in stock and shipping time is very fast. |
| | You can order the product by using Cash on Delivery or Online Payments. |
How does the Honor 9 Lite battery go bad over time?
Natural wear and tear is the most prominent reason for reduced battery performance over time. The battery life also depends on the number of applications installed on the phone and how long you use your phone every day. The mobile phone batteries are designed for moderate usage, and if you are a hefty user, the battery life automatically shortens. Each mobile phone battery comes with its charging/discharging cycles (like 300 or 600 cycles), and once those cycles are over, the performance automatically comes down.
If you have battery issues with your Honor 9 Lite phone and have already used the battery for 2 years, you probably shouldn't worry about the existing battery so much. You've already used up its charging and discharging cycles, and now some depreciation is to be expected.
When do I need to replace the battery with a new one?
Your mobile phone battery will never go bad all of a sudden, but you'll see some minimal issues at the beginning. When such issues begin, you should still be able to use the battery for 2-3 months without huge problems, and you should utilize this time to purchase a new battery replacement for your phone. The battery issues will intensify later, and that's why you should be prepared for this in advance. These are the most common signs that you have a worn-out battery in your phone :
The battery is puffed up and not charging properly.
The battery shows that it is charged 85%, and suddenly it comes down to 15% or so.
You replaced your phone's display, and while trying to remove the battery, you bent it.
During repairs, you accidentally pricked the battery with a tool and burned it.
The battery drains very fast, even in standby mode.
You have damaged the flex cable of the battery.
The phone heats a lot, and the battery percentage also drops down a short while.
The battery percentage is stuck and not moving up even when the charger is connected.
Your phone automatically turns off while placed in the pocket.
Your phone automatically restarts without any obvious reason.
Frequently Asked Questions
Q: How much does it cost to replace the Honor 9 Lite Battery?
The price of a 100% original Honor 9 Lite battery replacement is around Rs 1300-1400. If you buy a compatible local battery, the cost will come down to around Rs 500-700. Please note that copy batteries never perform like the original ones.
Q: What is the difference between a copy and an original battery?
The copy battery is a lower quality version of the original one having less capacity. People often see what is written on the outside wrapper and believe both have the same capacity, but it is not true. If you purchase a copy battery, it offers around 60% capacity of the original one and heats much faster.
If the original battery offers 3000 mAh actual, then the copy battery offers 1800-2000 mAh only, and that's why the standby time is less. So if you purchase a copy battery for a low price and facing issues, there is no issue with your phone, but it is supposed to happen with duplicate stuff. The standby backup time and actual capacity is the main difference between a copy and an original battery.
Q: Is it possible to install the Honor 9 Lite battery myself at home?
The Honor 9 Lite phone comes with a glaring back glass that can easily break during repairs. To install the new battery, you must remove the battery back door and the fingerprint flex cable. Then you need to take off the old battery and connect a new one in the same place.
The Honor 9 Lite battery replacement is risky at home because the display's flex cable is just beneath the battery. If you try to remove the battery using sharp tools, you can't see that you are inserting that sharp tool inside the display's flex cable. Oftentimes, you'll end up rupturing the display's flex cable as well. Please don't try this at home if you are not well aware of the phone's structure.
Q: How can you prove that the battery is original?
Many customers are worried that they might be duped into purchasing a bad product, but that is not the case. We buy our stock from the OEM manufactures who make the original batteries for the actual company, and there is no chance of receiving a bad battery. The original battery speaks for itself because it's heavy, and its build quality is very sturdy.
We also allow you to test the battery backup time in open condition before installing it permanently on your phone. You can easily measure the battery time by using the phone for an hour and seeing how much charge is exhausted. You can also go into Settings--> Battery and actually see the battery performance graph there, which will tell you everything.
Q: What are the best battery usage practices?
Always make sure to use the original charger and cable to charge the battery. If you use duplicate cables or chargers, the phone will still charge, but such things surely impact the battery's life in a negative way. Don't leave your phone in overnight charging. Also, drain the battery completely once a week and then charge it fully.
Honor 9 Lite Battery Photos
These images show the actual product you'll be getting after your order. This is Honor 9 Lite 3000 mah battery which is 100% Original and a perfect replacement for your phone. Replacing a battery can often save you from lots of issues related to battery life.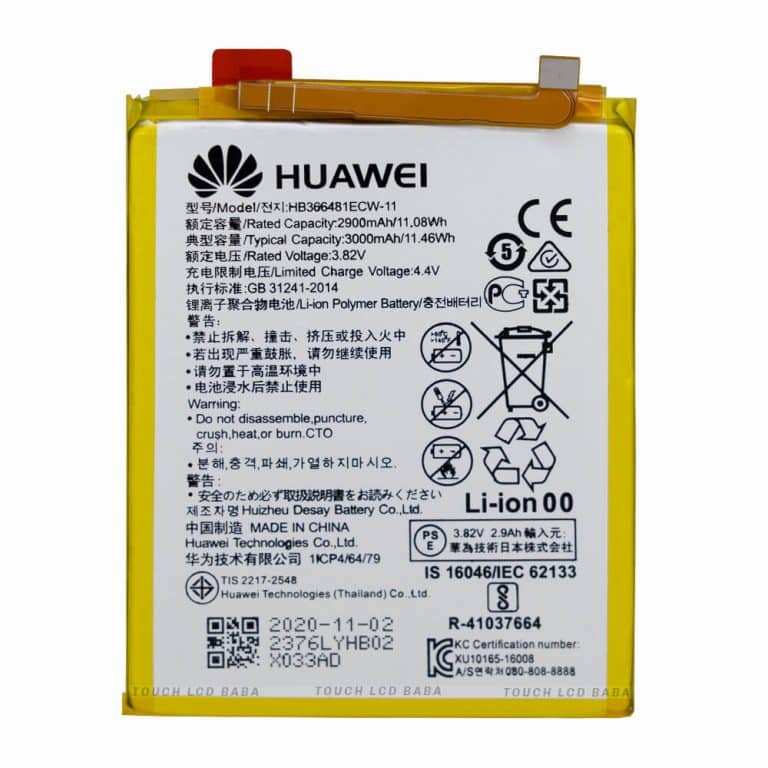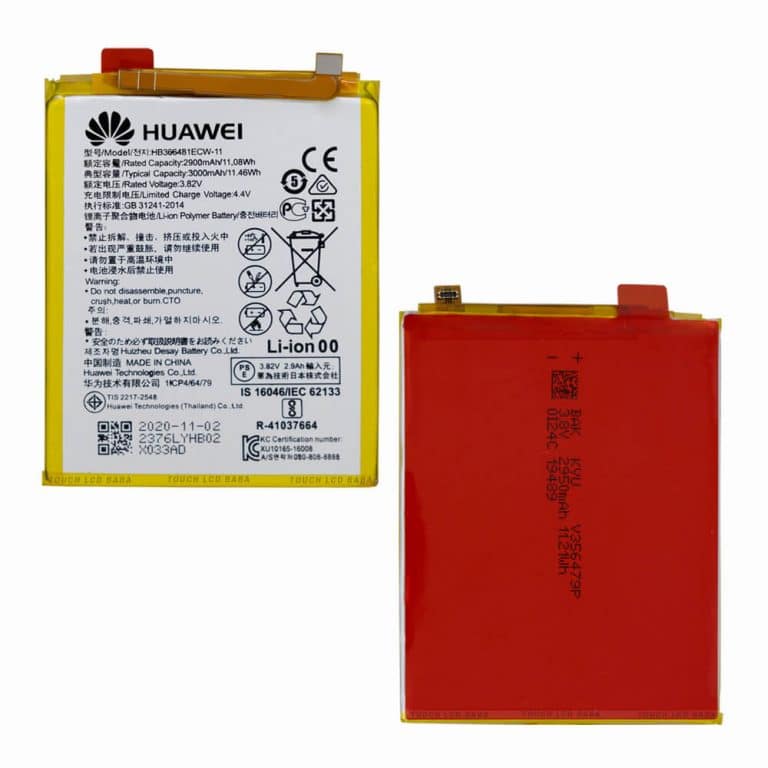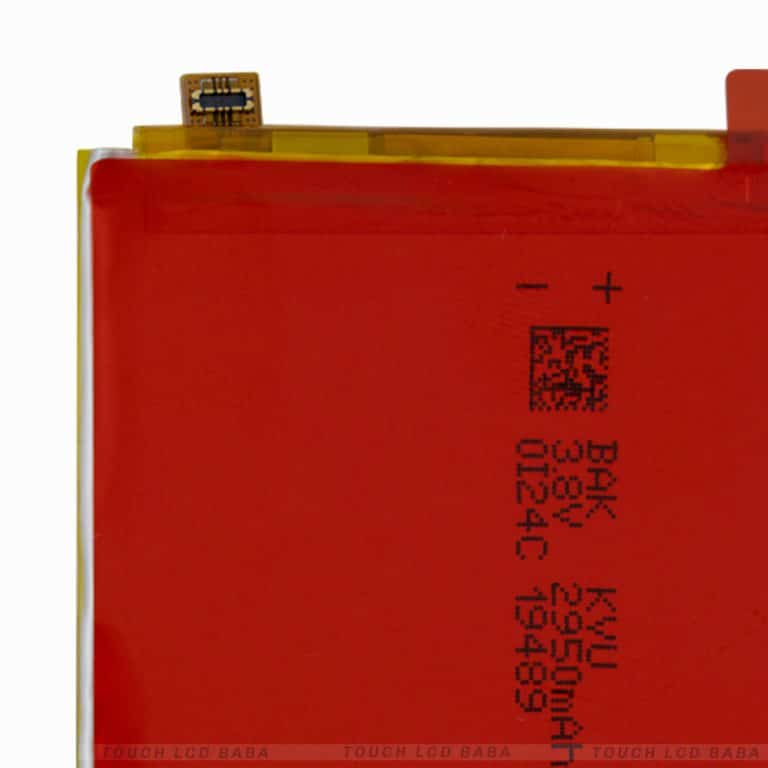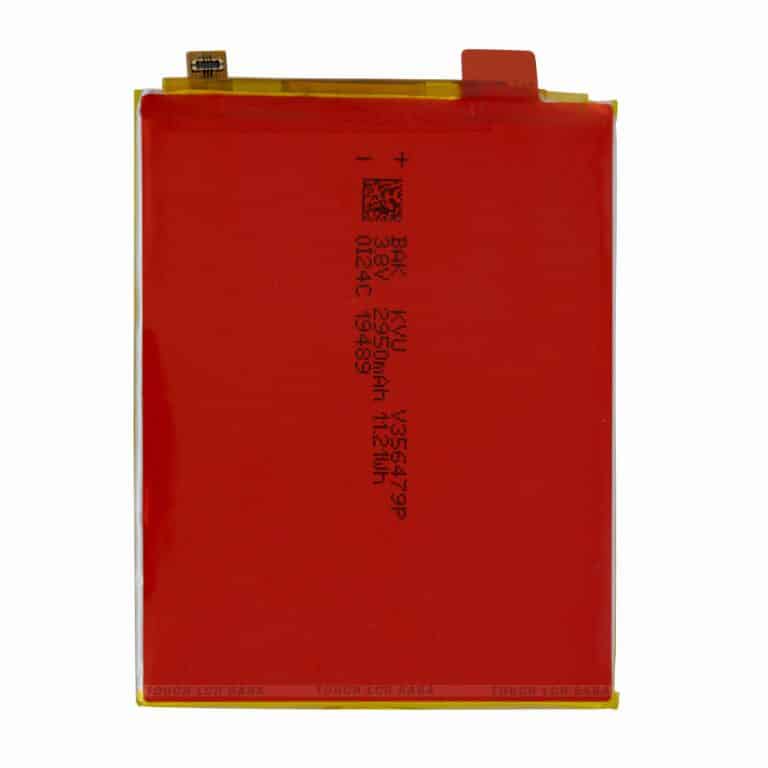 Shipping, Return and Refund Policy
All the products supplied by us come with 30 days return, refund, and replacement guarantee. To return a product, It should be in the same condition as we sent. You can't use or fix the battery if you want to return them. For complete details about Shipping, Returns and Warranty, please click here.