If you have damaged/scratched your Huawei P30 Lite display accidentally and looking for a replacement, you are on the right website. We offer a Huawei P30 Lite display and touch screen combo on this page, which is the core of a display replacement. It is exactly what you need to replace after a broken display or touch screen glass, and you can also call it a combo of Folder. If you have a premium phone like Huawei P30 Lite, the original screen replacement will require you to spend a considerable amount of money.
What are the model numbers of Huawei P30 Lite?
Huawei being a global brand sells the same device with a separate model number in each country. Due to this, one device is known via different model numbers and customers often get confused about that. The model numbers of Huawei P30 Lite are :
MAR-L01A
MAR-L21A
MAR-LX1A (Europe)
MAR-LX1M (Russia, South Africa)
MAR-LX2 (Singapore, Hong Kong)
MAR-L21MEA, MAR-L22A, MAR-L22B (Middle East)
MAR-LX3A (LATAM)
If your device matches one of the above model numbers, you can assemble this display on your phone. All the model numbers above relate to the Huawei P30 Lite model.
What is the meaning of the Huawei P30 Lite Display Combo?
Please note that after damaging the display of Huawei P30 Lite display accidentally, you need to replace its display and touch screen glass. The display and touch screen glass are both combined, and you can't replace them individually.
For this reason, you always need to replace the complete assembly of the display and touch screen glass. There are cheaper options available in the market, like duplicate screen replacements and first copy local screens. Still, according to the quality protocol and considering the amount you paid for the phone, you should never purchase a duplicate screen replacement. We always recommend buying the original Huawei P30 Lite display for 100% satisfaction.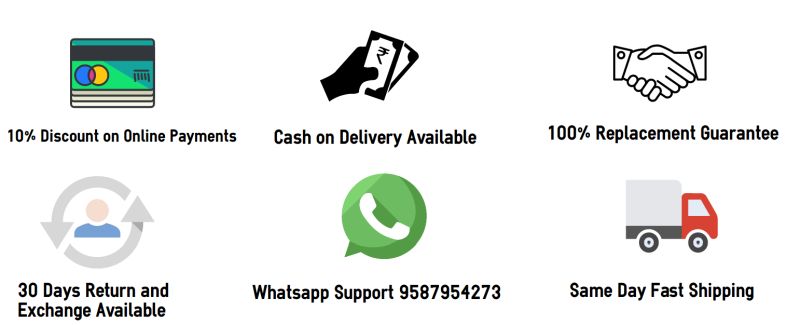 Why do these duplicate display screens cost so less?
The answer to this question is self-explanatory. Have you ever thought that why low-quality shoes cost less? The answer is simple because they use low-quality material to craft a short-lived product that is not up to the mark. The same also stands true for the Huawei P30 Lite display replacement.
The duplicate screens that are available in the market are very cheap, and that is because the material that is used to make these duplicates is of a much lower quality than the material that is used to make genuine displays. The first copy display offers a 40% resemblance of the original, and you shouldn't be happy if you pay a 40% price of the original display. If you pay less sum, you are surely going to get a product which justifies your payment. It is not possible to get the original P30 Lite display for rock bottom prices.
Why may the cheaper option in the market not be apt for you?
There are tons of products available in the market that are of meager prices. Customers assume they are getting a great deal, but they completely forget that these displays are nothing but duplicates and can damage their phone. They are made of very low-quality material, and this is why they are this cheap.
Most of the products you get at meager prices are simply copies of the original display products. They might look exactly like the original displays, but they do not match the original's quality. Duplicate products resemble only 40% of the original display in terms of quality, which is quite concerning because customers are fooled into buying them, thinking that they are original.
A duplicate display will cause several issues to your phone, and you will be annoyed so much that you would want to get another display replacement or ditch the phone completely. Issues with brightness, contrast, and saturation are quite common.
Why the service center never recommends the only glass replacement?
Service Centers never recommend the only glass replacement because they follow a standard quality protocol. The customers usually pay a very hefty price in the service center because they don't want to compromise.
That is the core reason as why the service centers never do or advocate the only glass replacement. If they will start suggesting low quality solutions, It will surely put a big dent in their reputation. We also follow the same route and sell OEM parts to our clients so that they can enjoy the identical quality as before. We source the display directly from the OEM manufacturer which is essentially the same part as comes with a brand new phone.
Huawei P30 Lite Display Specifications
| | |
| --- | --- |
| | This combo is 100% original, brand new, and suitable for Huawei P30 Lite. |
| | The Huawei P30 Lite display size is 6.15″, the display type is IPS LCD and resolution is 1080 x 2312 pixels. |
| | Such display unit is also called as Huawei P30 Lite Folder or Combo. |
| | We source the display from OEM manufacturer to assure 100% original quality. |
| | This display unit is exactly the same as comes with a brand new phone. |
| | It offers 100% the same colors, quality and brightness as your original display. |
| | We test the display on an actual motherboard of Huawei P30 Lite for 100% perfect working. |
| | We offer 30 days return, refund and replacement guarantee on unused products. |
| | The package includes a complete set of display and touch scree glass as shown in the photos. |
| | The stock is readily available and turnaround time is very fast. |
| | We offer Cash on Delivery and Online Payments both facilities. |
Questions and Answers
Q: How much does it cost to replace a broken Huawei P30 Lite display in India?
The price of a 100% original Huawei P30 Lite display replacement is around Rs 4800-5000. If you buy a first copy screen replacement, then the combo costs about Rs 2200-2300 in India.
Q: Can I use the same display in other models like Huawei P30 Pro? 
No, you can't use this display in other models as it is exclusively suitable for Huawei P30 Lite. There are several Huawei models with matching names, but this display will not work in any of them them. Each phone has a different display size, structure, and resolution, so please don't try to interchange the screens as they would be a bizarre approach, and you'll end up losing your money.
Q: What should I do if the new LCD Baba display isn't working?
We don't ship out a display from our warehouse before testing it religiously. So the chances of receiving a non-working display from Touch LCD Baba are very slim. Still, we are always happy to assist our customers with any issues they might face.
To be eligible for a return or a replacement, please keep our product in unused condition. One question might afire in your mind that how would you know if the display is working or not without installing it? To answer this, please note that any display can be easily connected with your phone and tested in open condition without installing it. Just make a temporary connection of the new Huawei P30 Lite to your phone's motherboard and turn on the device. You can use the display like it's installed on your phone.
At this point, you don't even need to take off the screen guard or do the pasting. When you are trying to display, It is just like you take a trial of the clothes before you purchase. When you are satisfied that everything is working as desired, you can finally install the display on your phone.
Q: Can I use and paste a product and then return it?
Under any circumstances, we don't allow used returns. If you are pasting/installing the new display on your phone, It simply means that you took a trial of the display, and after ensuring everything, you went for the final installation. So after installing/using the product, you can't return it to us in any condition.
We supply brand new fresh parts to our customers, and we will not accept any used returns. There is absolutely no need to paste the display before ensuring its working condition. Always test the display, be satisfied, and then glue it to your phone.
Q: Why is it hard to find the original display screen of Huawei P30 Lite?
Every market follows this rule of demand and supply, and therefore they provide more of those products that are in more demand by the customers. As you know that the duplicate displays are quite cheap, and customers often prefer them over original displays, this is why the sellers keep a huge stock of duplicates because the demand for them is much higher than originals.
The original display screen of your Huawei P30 Lite is relatively expensive, and therefore customers avoid buying it. A seller earns more profit through duplicates because they sell quickly, and the profit margin is much higher. This is why the sellers do not buy original display products in large quantities because originals are also expensive. They do not sell as quickly as the duplicates. This is why it is hard for you to find the original display screen for you Huawei P30 Lite.
Q: I watch many movies on my phone. Should I purchase the duplicate product?
The duplicate display is synonymous with bad on-screen quality. If you purchase a local/first copy/duplicate display, the issues will appear will the display quality like very poor brightness, strange colors, and brightness. As a customer, you've bought your phone for your routine work as well as entertainment. So If you purchase a copy product, you can't expect it to provide the immersive experience as before.
People prefer original Huawei P30 Lite display to avoid the quality issues because you'll start hating the phone you loved a few days back. The biggest reason of dis-satisfaction among customers is bad screen quality and duplicate products will just make it worse. Surely, the originals are not cheap, hard to source but at the end, they are a worthy investment.
Huawei P30 Lite Display Photos
These images show the actual product you get after your order. The Huawei P30 Lite complete display and touch screen combo come from the same manufacturer whose combo is already fitted on your phone. This screen replacement offers 100% original display quality, the same as before.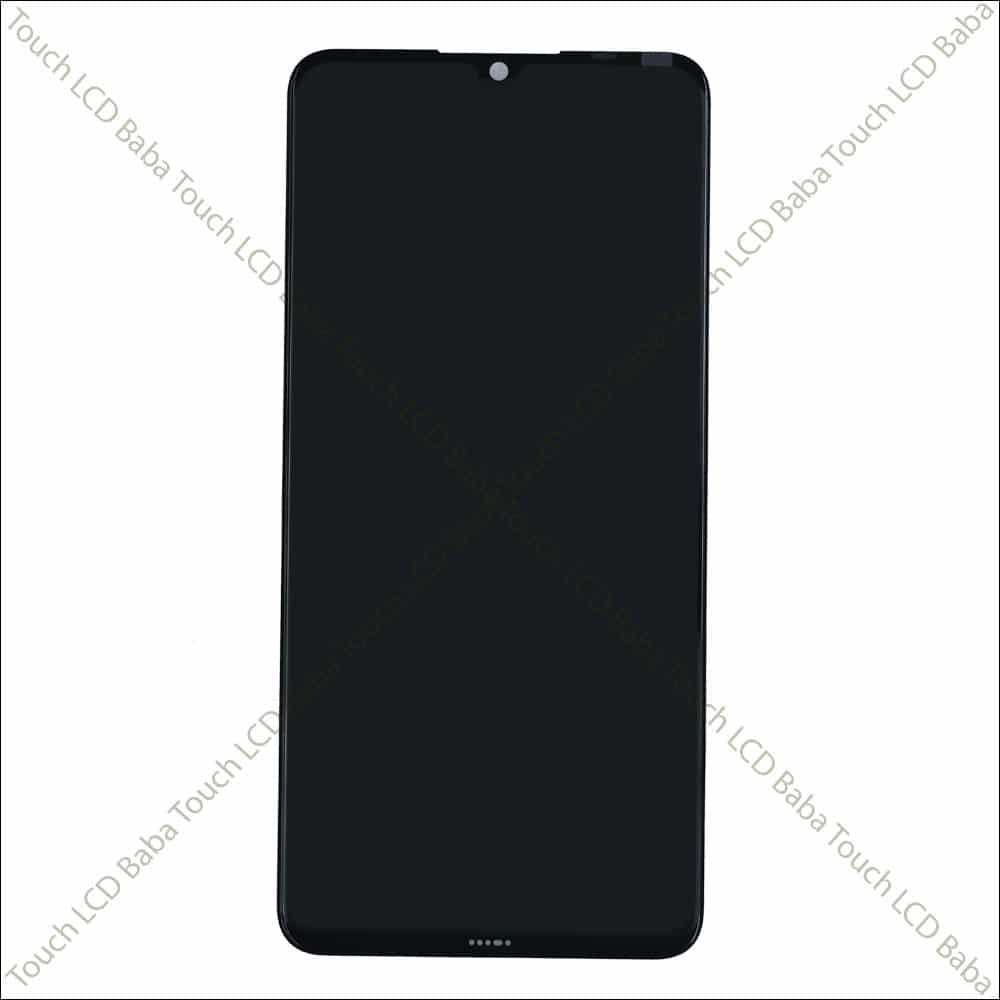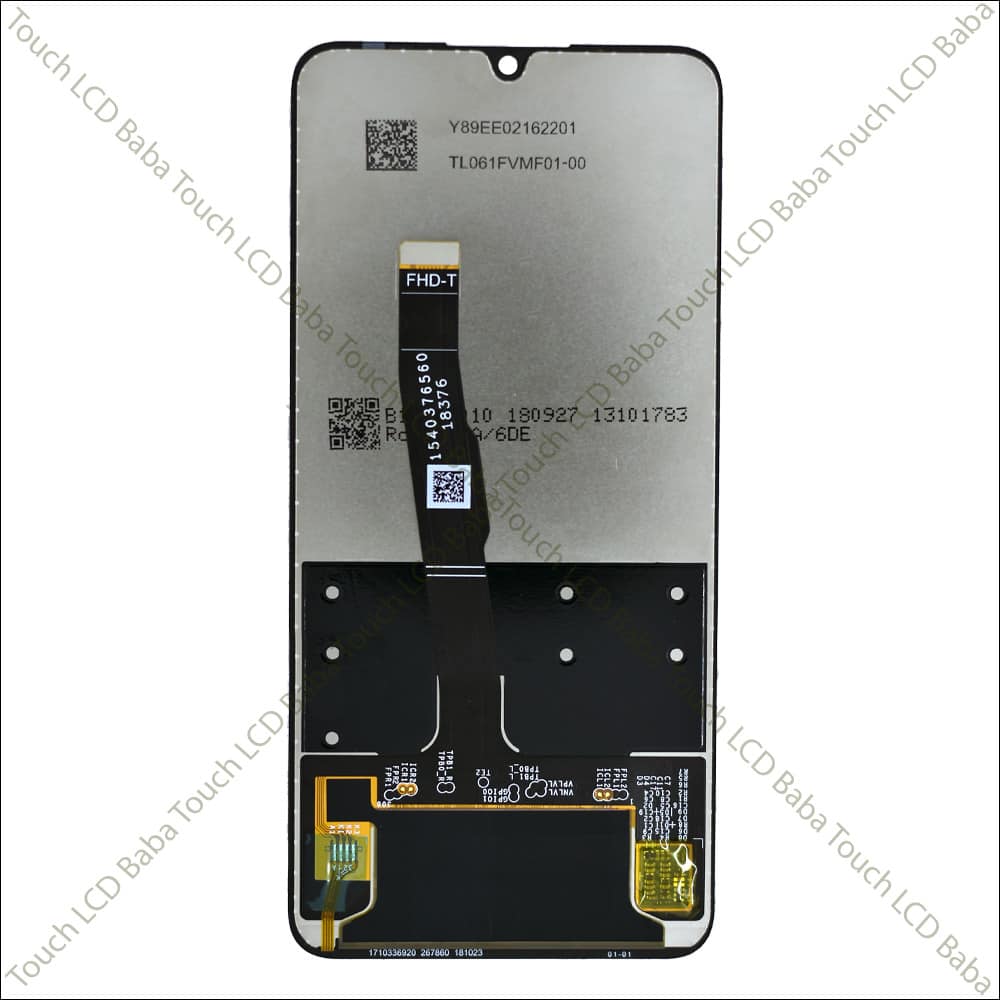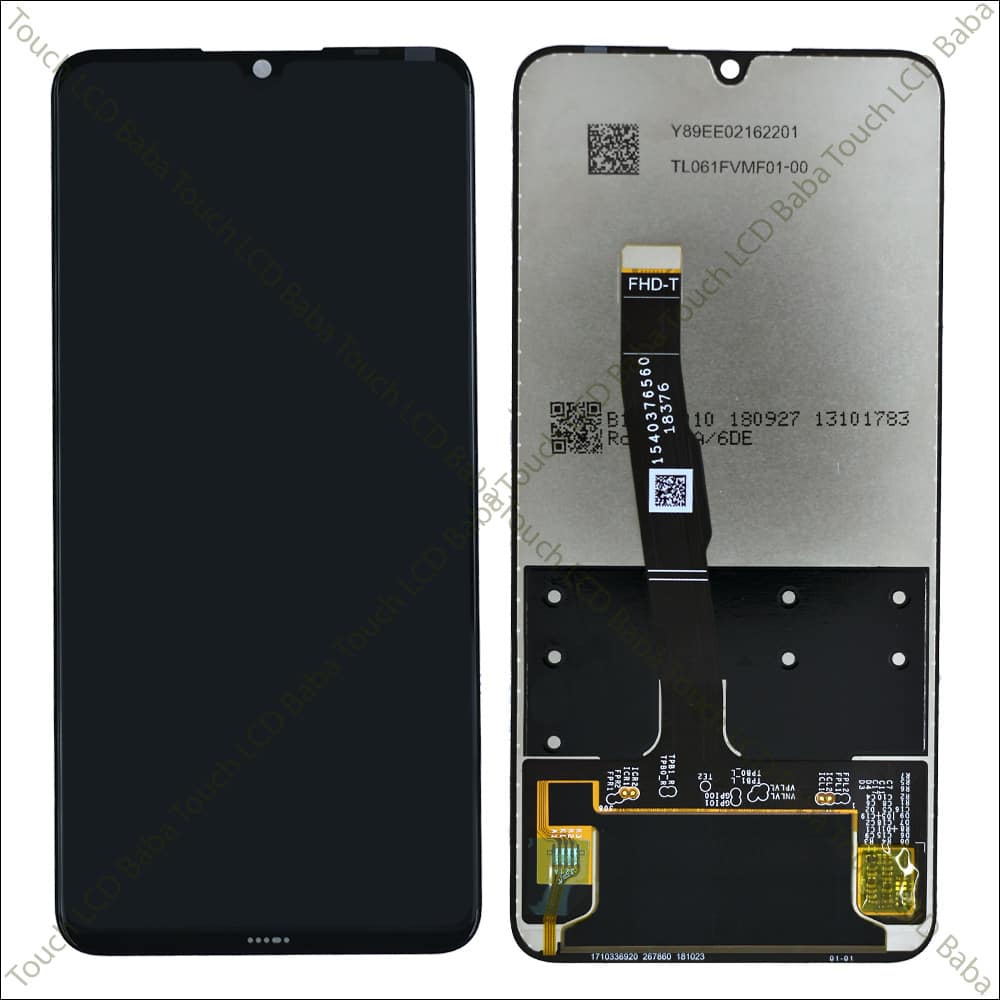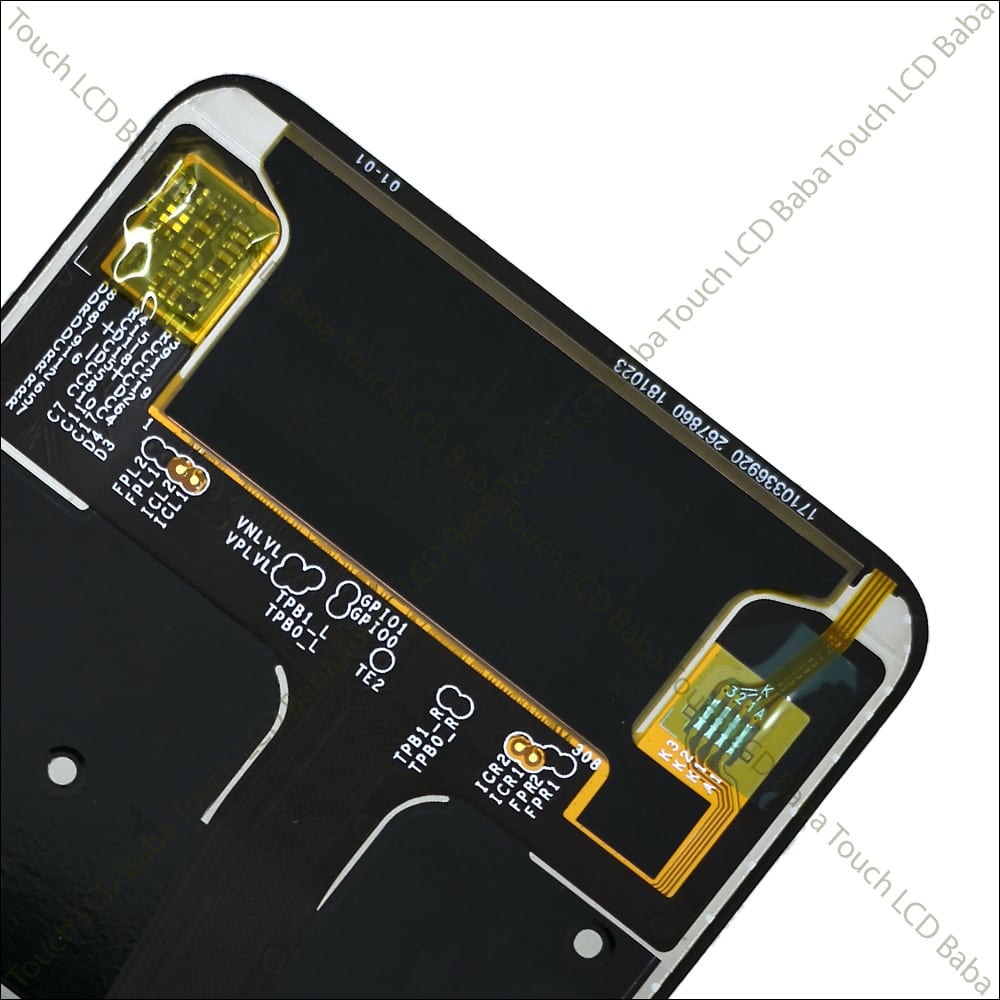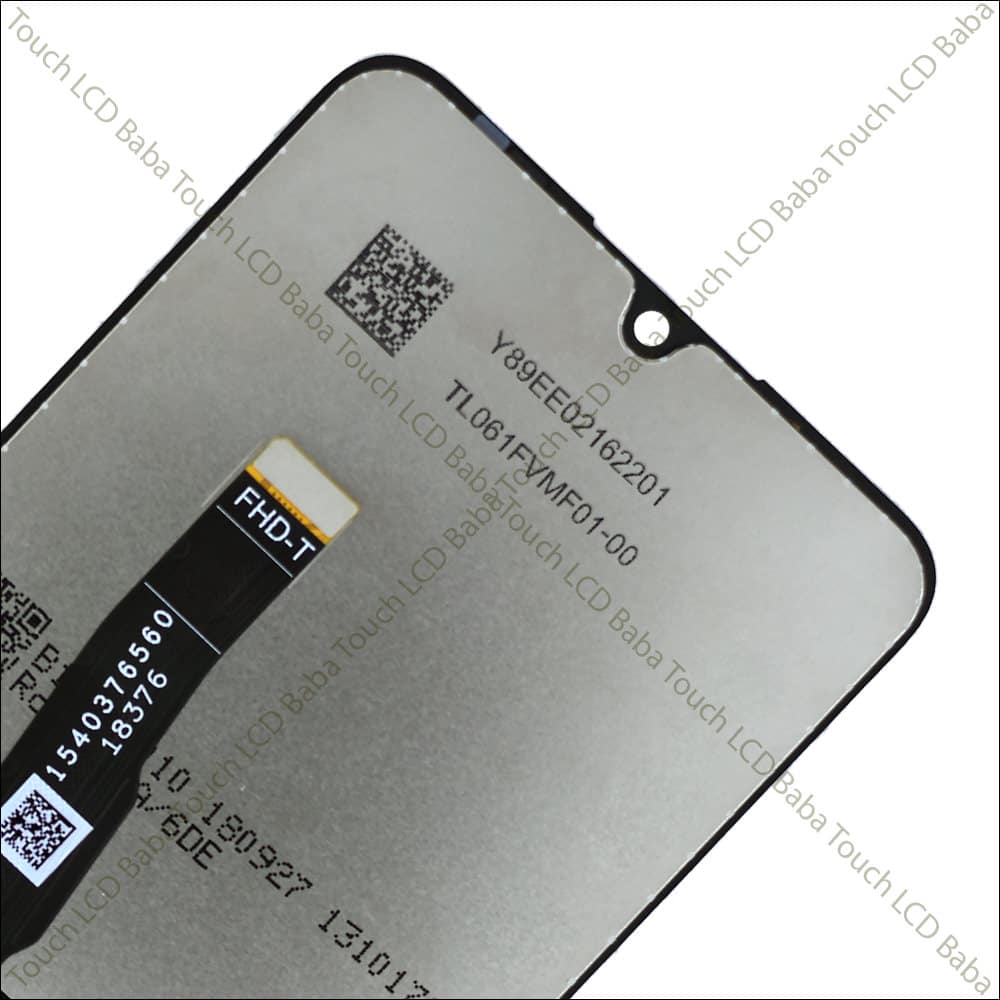 Shipping, Return and Refund Policy
All the products supplied by us come with 30 days return, refund, and replacement guarantee. To return a product, It should be in the same condition as we sent. You can't use or fix the items If you want to return. For complete details about Shipping and Returns, please click here.