If you arrived here searching for Huawei Nova 4 display price, we would love to answer all the questions in your mind. When the Huawei Nova 4 display breaks, the customers want to do all the due diligence before purchasing. If you also don't want to compromise with the quality and need a 100% original display, continue reading as we have what you need.
Please note that Huawei Nova 4 display's price depends on its quality. If you purchase a non-original display, you can surely get it for a low price, but the experience of using such screens is very disappointing. The duplicate display invites many related issues, including low brightness, bad camera quality, and touchscreen issues. Therefore, if possible, always invest in original spare parts and enjoy a trouble-free experience for a long time.
What happens when the Huawei Nova 4 display breaks?
When you drop the phone, a broken display issue suddenly occurs, and the display breaks momentarily. Before you understand what has happened, the display or touch screen glass will scratch, and you will feel slightly depressed. However, it would help if you didn't fret, as a broken display is a pervasive problem. You can quickly get an original display replacement for Huawei Nova 4 to end all the troubles you are facing now.
As soon as the display breaks, you might search for a replacement online or visit local repair shops offline. There are many options to replace a broken screen, but they might not be good for you. You must cherry-pick the original screen to get the best value for your money and avoid unforeseen quality issues. We offer a 100% original Huawei Nova 4 display on this page, the same as it comes with a brand-new phone. We request you continue reading as you'll find so much information that will help you enhance your knowledge and help you buy an original screen replacement.
I can still use the phone after the damage. What do I need to replace?
When the Huawei Nova 4 display or touchscreen glass breaks, the phone will continue to work. Customers are often confused about how the phone can work even after damage. Some customers think that only the glass has broken and everything else is fine, so they only need to replace it, which wouldn't be expensive. Different customers have different theories and mindsets after a broken display. Some customers want to retain the display quality at any cost, while others need the cheapest deal to resolve the broken display problem.
Please note that the touchscreen layer is merged with the display, and then a glass gets pasted on display. Even If you remove the top layer of glass from the display, the touch screen will continue to work. That's why the touchscreen digitizer will continue to work even after the glass is scratched. The glass does not have a touchscreen mechanism but is on the display layer and safe from damage. The touchscreen digitizer works fine even after scratches on the glass.
If you want to retain 100% quality of the display and enjoy the same experience as before, you should opt for the complete combo replacement of the Huawei Nova 4. The combo replacement means you should replace the display and touchscreen glass without considering what is damaged and safe. If you want the cheapest solutions, you can try to replace only the glass or buy a duplicate display from the market.
Why is the glass replacement the worst solution?
Customers are naturally attracted to cheap solutions, and only glass replacement is such a solution. The glass replacement is more or less repairing the broken display anyhow, and you are not buying anything new with your money.
The technician tries to replace only the glass, and at best, if he is successful, you'll have a display with completely changed dull colors, low brightness, and reduced smoothness. If you thought you would get the same quality as the factory-fitted screen, forget about that. You will get significant quality issues like yellow displays, dust spots, dead pixels, and other distracting things that will give you pain every day.
Even after paying money, the satisfaction will be miles away from you. That is because you opted for the cheapest possible solution, and the mechanic will paste a duplicate glass worth Rs 60 over the display and extort up to Rs 2000 from you easily. Such duplicate glass replacements never last long, and you'll get so many issues in the long run that you'll be forced to buy the original display replacement later.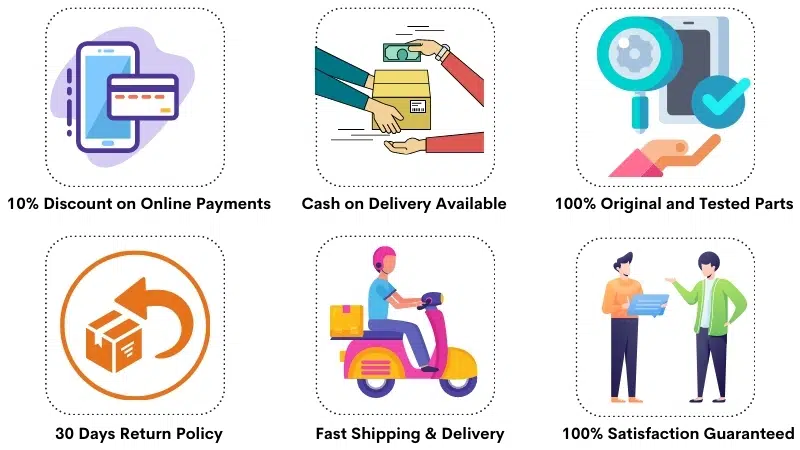 Huawei Nova 4 Display Specifications
| | |
| --- | --- |
| | This combo is 100% original, tested, and suitable for Huawei Nova 4 (Model: VCE-AL00, VCE-TL00, VCE-L22) |
| | The display size of Huawei Nova 4 is 6.4″, the display type is LTPS IPS LCD, and the resolution is 1080 x 2310 pixels. |
| | It is a complete assembly of display and touchscreen glass combined into one. |
| | It offers your factory-assembled display's original colors, quality, and brightness. |
| | The main touchscreen glass is protected by  2.5D curved toughened glass. |
| | We source the display from OEM manufacturers so that the touch screen will work as smoothly as before. |
| | We test each display on Huawei Nova 4 motherboard before shipping it to the customers. |
| | Our 30 days refund, return, and replacement policy protects the customers in case of any issues. |
| | We can deliver and pick up the package from your doorstep all over India. |
| | The display is readily available, and shipping time is very fast. |
| | You can order the product using Cash on Delivery or Online Payments. |
Frequently Asked Questions
Q: How much does it cost to replace a broken Huawei Nova 4 display in India?
The price of a 100% original Huawei Nova 4 display replacement is around Rs 3800-4000. The combo costs about Rs 1500-1800 in India if you buy a first copy screen replacement. You may have to pay additional repair charges to a mechanic on top of the display's price. You can visit any nearby mobile repair shop; installing it hardly takes 20 minutes.
Q: What is the meaning of the Huawei Nova 4 display Combo? 
The simple meaning of a combo is a complete assembly of display and touch screen combined into one. So when we say that you need to replace the complete combo, you should understand that we are talking about replacing the display and touchscreen glass. A display combo is made of an IPS LCD and touchscreen digitizer glass merged into one.
Q: I need only the touchscreen glass. Do you have it available? 
We are not dealing with duplicate spare parts, so we don't sell only glasses. Such glasses are readily available for less than Rs 100 in wholesale shops. Technicians often use these glasses by advertising them as the original glass to extort a nice sum of money from you.
Q: How can I identify the original Huawei Nova 4 display myself? 
To identify the original display, you should know the OEM manufacturers. Every day, many customers look for a crash course to identify the original screens themselves. Some even ask about the name of OEMs and try to teach us about an original display's identity. It is like trying to become a doctor one day over a phone call.
It takes years of experience to learn the core of a business, and if you thought it was effortless, you are entirely mistaken. When you buy the original display for Huawei Nova 4 online, please keep faith in the seller or take your business to the person you can trust. Here are the essential features of the original display :
You get 100% original, vivid and accurate colors.
The original display's brightness is very good, while a duplicate display is 50% less bright than the original one.
You get a smoothly working touchscreen glass with no lags during operation.
A solid and durable glass that helps with long-lasting of the display combo.
Q: Will I face any issues with the smoothness of the touch screen? 
We source our products from the OEM manufacturers who make these screens for the company. When we supply a Huawei Nova 4 display to you, we are not sourcing it from third-party manufacturers. We provide precisely the same part as it comes with a brand new phone. The screen fitted on your phone and the one we supply will be identical in every aspect.
We guarantee that you won't face any issues from the quality perspective and won't even realize If you've ever replaced the display. The fears, which are not letting you sleep, often appear with duplicate screen replacements, and that's not something we sell or recommend.
Q: Can I play games with the same efficiency as before? 
Yes. The original Huawei Nova 4 display supports all the gestures and multi-touch features. So If you are a gamer, you won't face lag issues while playing the games. Many customers buy local parts, and later they realize their mistake when they try to play games. That's why so many people ask this question if they will face any troubles with gaming. Our display is identical to the stock display that came with the brand-new phone, and you won't encounter any gaming and touch screen performance issues.
Q: Do I need to remove the broken display first to test the new screen?
No. There is no need to remove the broken display to test the new screen. You need to open the phone's back panel, depart the broken display's connection, and temporarily connect the new display. At this point, you don't need to affix the display permanently, as you can easily test the display in an open condition. When you are satisfied with the new display's performance, you can finally fix it on your phone. All the technicians use the same process to verify the working condition of the new display.
Please note that testing Huawei Nova 4 combo is also a bit tricky. If you hold the display in your hands and try to use it, it will turn on, but the touch screen won't respond. You should always place the display on bubble wrap and simulate the testing process.
Q: What can I do If the new Huawei Nova 4 display doesn't work?
We test all the screens before we ship them out to our customers. Still, if you face any issues, we back our products with 30 days return, refund, and replacement guarantee. We want to emphasize the importance of testing the display before fitting. If you test the display properly, you won't have any issues with the display later. In the unlikely event, you can always contact us for a refund, return, or replacement if you face any issues with the display. We are fully transparent in dealing with our customers and always want to help them.
Huawei Nova 4 Display Photos
These images show the actual product you get after your order. It is Huawei Nova 4 display and touchscreen unit, which you can use to replace a broken display or touchscreen glass. See the actual product photos below.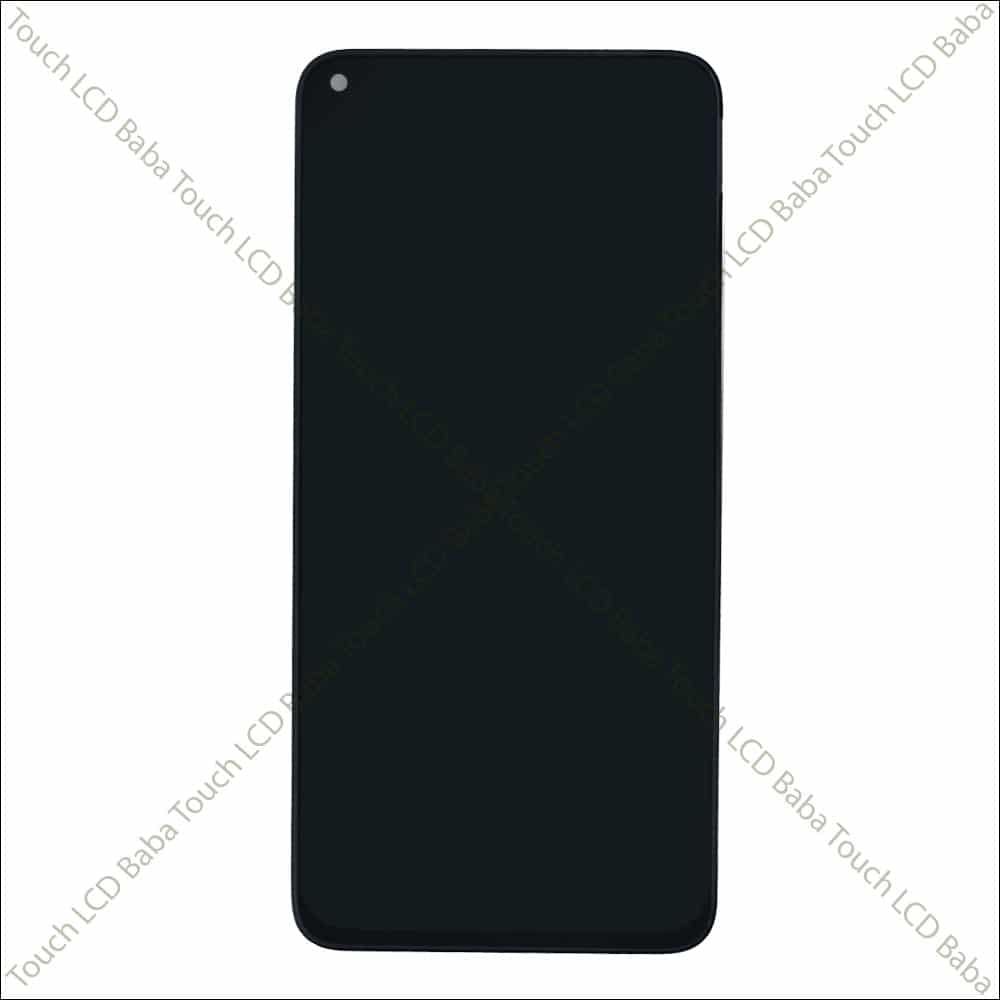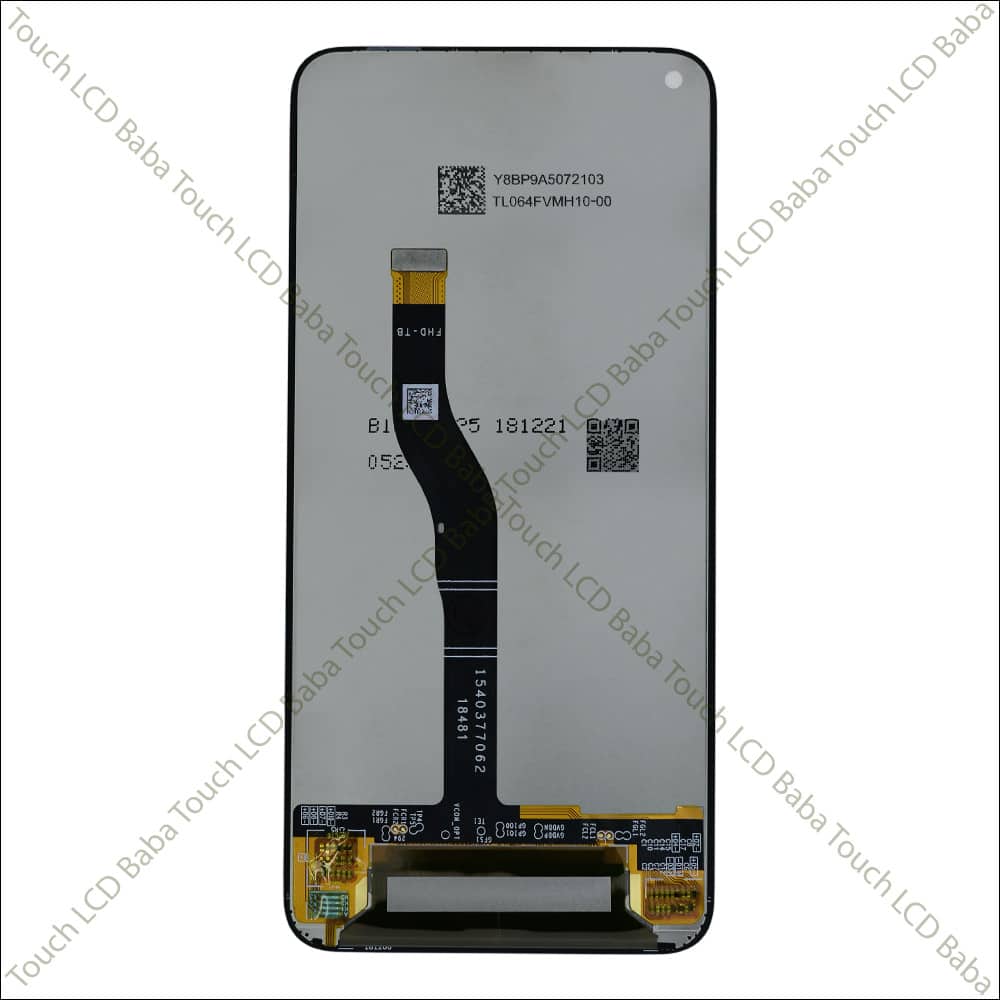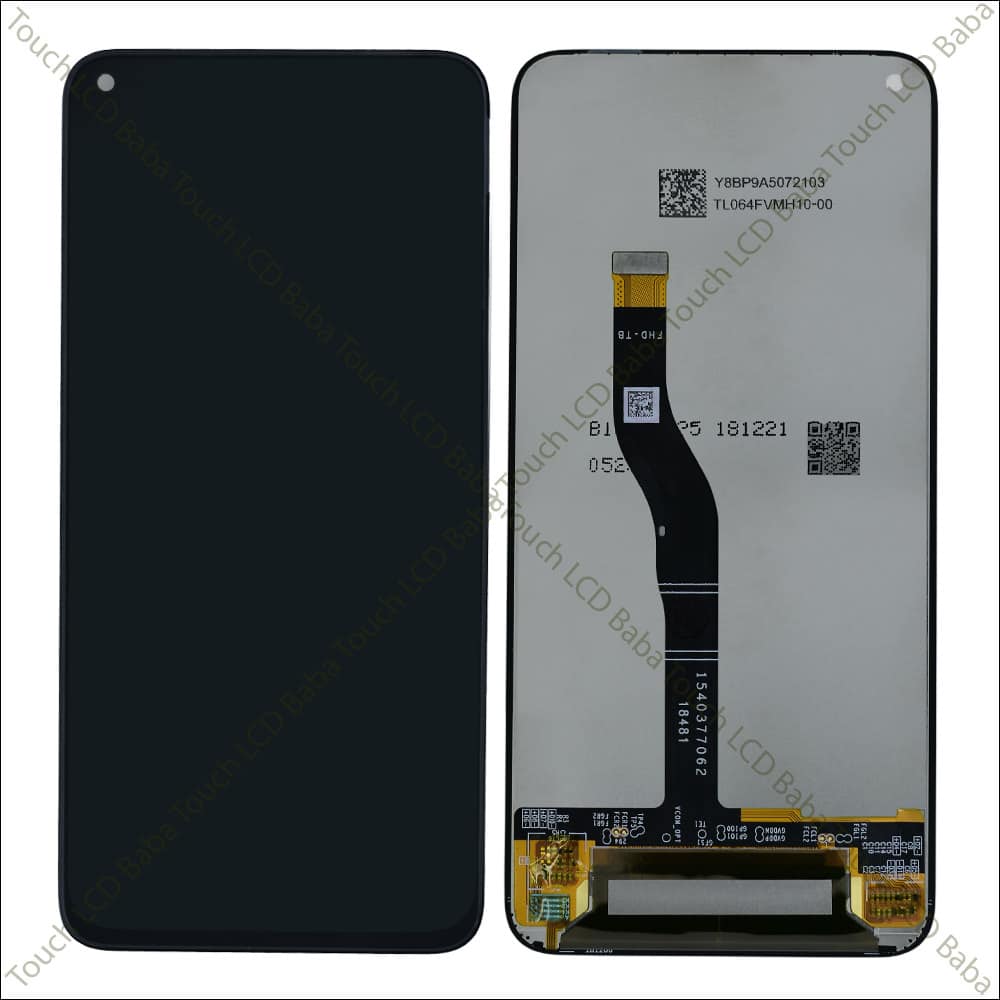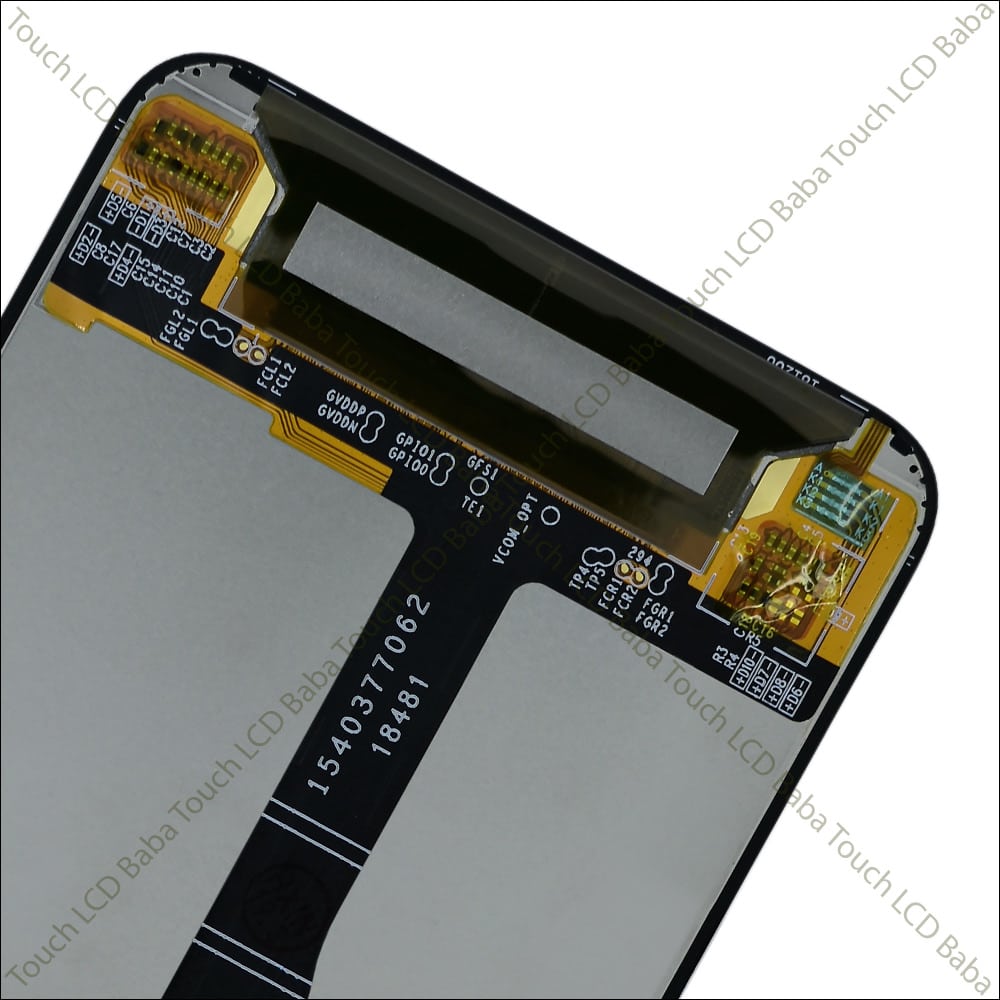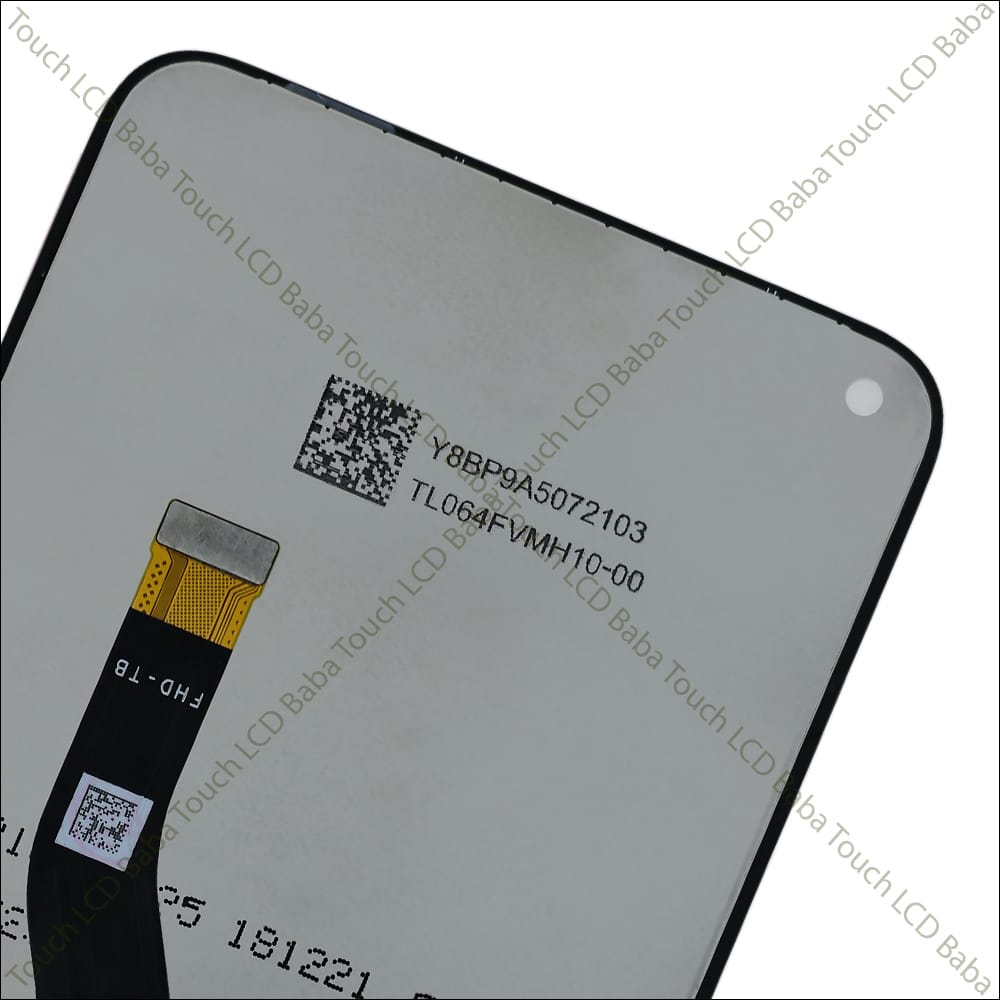 Shipping, Return and Refund Policy
All our products come with 30 days return, refund, and replacement guarantee. To return a product, It should be in the same condition we sent. You can't use or fix the new Huawei Nova 4 display if you want to return it. For complete details about Shipping, Returns and Warranty, please click here.