If you are visiting this page, you are very likely looking for the Huawei P9 display replacement. Accidental damage to the mobile phone screen is nothing new, and It always happens to almost everyone. So If you have dropped your Huawei P9 phone and broke its display, you can easily replace the broken display with a new one and restore your phone's full functionality.
In recent times, the mobile phone industry has grown exponentially, and almost everyone has a phone. Several new models are launched by various companies every day, and people need spare parts for all such phones. Locally, you might not find all the products because it is nearly impossible to maintain them. We at Touch LCD Baba maintain hundreds of such screen replacements which you can't find elsewhere.
What is the meaning of the Huawei P9 Display Combo?
In Huawei P9, the display and the touch screen glass are closely combined, and you can't separate them. It simply means that the display is closely attached to the touch screen glass, and in case of any damage, you can't replace the parts individually. Many customers want to replace only display or only touch screen glass; however, that is not feasible. As you can see in the photos below, the screen consists of the display and the touch screen glass.
It really doesn't matter If the display is broken or the touch screen glass is broken. In any case, you always need to replace the complete set of the display and touch screen glass. After replacing the Huawei P9 combo, your phone will be in perfect condition again, and you can use it as before breakage.
What are the model numbers of Huawei P9?
Huawei is a global brand and launches different models in different countries. Most probably you didn't buy this phone in India because Huawei P9 was not launched in India. The model numbers of this phone are :
EVA-L09
EVA-L19
EVA-L29
EVA-AL10
EVA-TL00
EVA-AL00
EVA-DL00
If you are using any of the above model numbers, then you can order the display listed on this page. If the model number is not listed here and you are sure about owning a Huawei P9, then you can send images of your phone to us on WhatsApp at 9587954273 and we'll be more than happy to assist you.
Huawei P9 Display Specifications
| | |
| --- | --- |
| | This display is 100% original, tested, and suitable for Huawei P9, model EVA-L09. |
| | The Huawei P9 display size is 5.2″, the display type is IPS LCD and resolution is 1080 x 1920 pixels. |
| | It is a complete unit of display and touch screen combined into one unit. |
| | The top layer of touch screen glass comes with Corning Gorilla Glass 3 protection. |
| | You can use this combo to replace a broken display and/or touch screen glass. |
| | The display offers 100% original colors, quality and brightness. |
| | We test each display for 100% perfect working before dispatch. |
| | You should always test each display before installation. |
| | We can deliver and pickup the products from all over India. |
| | The display is readily available in stock and turnaround time is very fast. |
| | We offer Cash on Delivery and Online Payments. |
Common Customer Questions
Q: How much does it cost to replace a Huawei P9 display in India?
The price of a 100% original Huawei P9 display replacement is around Rs 2800-3000. If you buy a first copy screen replacement, then the combo costs about Rs 1300-1500 in India. You may have to pay additional repairing charges on top of the display's price to a mechanic.
Q: The Huawei P9 phone was not launched in India. Do you have the right display? 
Yes. We are fully aware that the Huawei P9 phone was not launched in India, and customers who have this phone bought it mostly from Dubai and Gulf countries. So you don't need to worry that we might be selling the wrong model and other such stuff. The display on this page is for the Huawei P9 model only, so don't worry about getting the wrong model.
Q: How much does a technician charge to install the Huawei P9 display?
The average installation charges are like Rs 150-250 to install the Huawei P9 display. It hardly takes 20-30 minutes to open the phone, test the new display, and complete the installation. This phone is not overly complicated, and an average technician can complete the replacement successfully. It makes sense if you first talk over with a technician and then order the product to avoid any hassle later.
Q: How can I replace only the touch screen glass without replacing the display?
Technicians often recommend the only glass replacement because they want to make easy money. This solution is based on using a duplicate glass to replace the broken touch screen glass and reusing the same display. Customers also want to change only the glass because they want to save some money, but the glass replacement is risky.
When the technician tries to separate the display and touch screen glass, mostly the display also breaks, and the glass replacement fails. Even if the glass replacement is successful, you won't get the same colors, quality, and brightness as before because now you've refurbished the display, and it is no longer original and brand new.
The cost of only glass is around Rs 100, and technicians easily charge Rs 800-1000 for such a fragile glass, and you'll happily pay the price because you think that the job was completed in a very cost-effective way. The glass replacement is a compromise and never lasts long. That's why we don't recommend such solutions because no one wants to repair the phone every month.
Q: Why is this screen not available to local shopkeepers?
Customers often try to find the screens locally in their city before purchasing it online. Customers commonly ask us why it is not available in their city. The answer is: because local shopkeepers are not familiar with this model as it was not launched in India. So it makes sense that they won't have the display for the models which are not in India. We, At Touch LCD Baba, maintain many such foreign models, and that's why the Huawei P9 display is available with us.
Q: How can I test the display before installation?
It is quite easy to test the display before fixing it permanently on the phone. If you thought it is a must to install the display to verify if it is working or not, you are wrong. There is no need to paste or use the display for testing it, but you can connect it with your phone's motherboard in an open condition and take a trial. Connect the display to your phone's motherboard and turn on the phone. The display will turn on as usual, and you can actually use the new Huawei P9 display and check everything. You should use the phone for at least 5 minutes and test the display in various ways.
When you are satisfied that everything is working, then decouple your broken display. Many technicians decouple the broken display even before testing the new display, and that is a wrong approach. Always test the new display first, and when you are sure it's 100% flawless, only then decouple the broke display from the frame.
Q: Is Huawei P9 and P9 Lite the same model?
The Huawei P9 and Huawei P9 Lite are not the same because both use a different display. Some customers have bought the wrong models, and please visit this page to purchase the Huawei P9 Lite display.
Huawei P9 Display Specifications
These images show the actual product you'll be getting after your order. This is a Huawei P9 display and touch screen unit which can be used to replace a broken display or touch screen glass. You need to take out a broken similar part from your phone and fix the new one. That's all.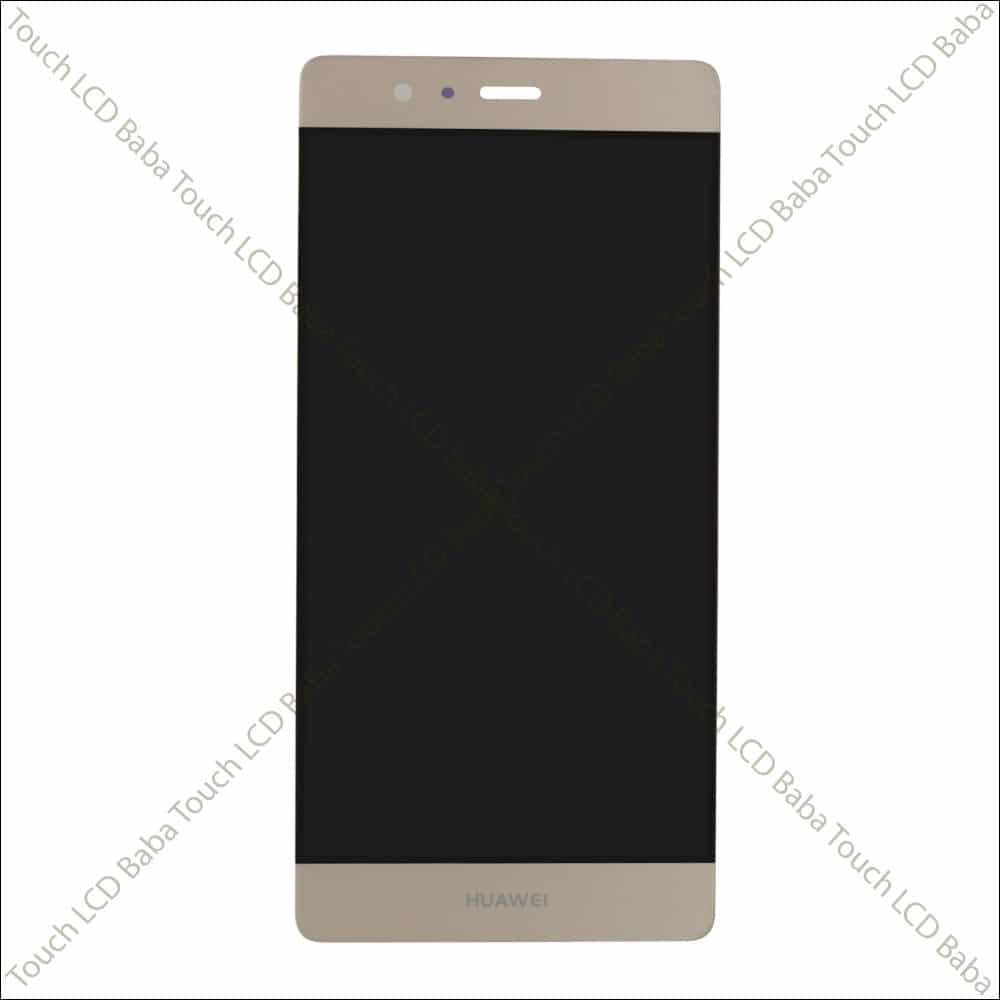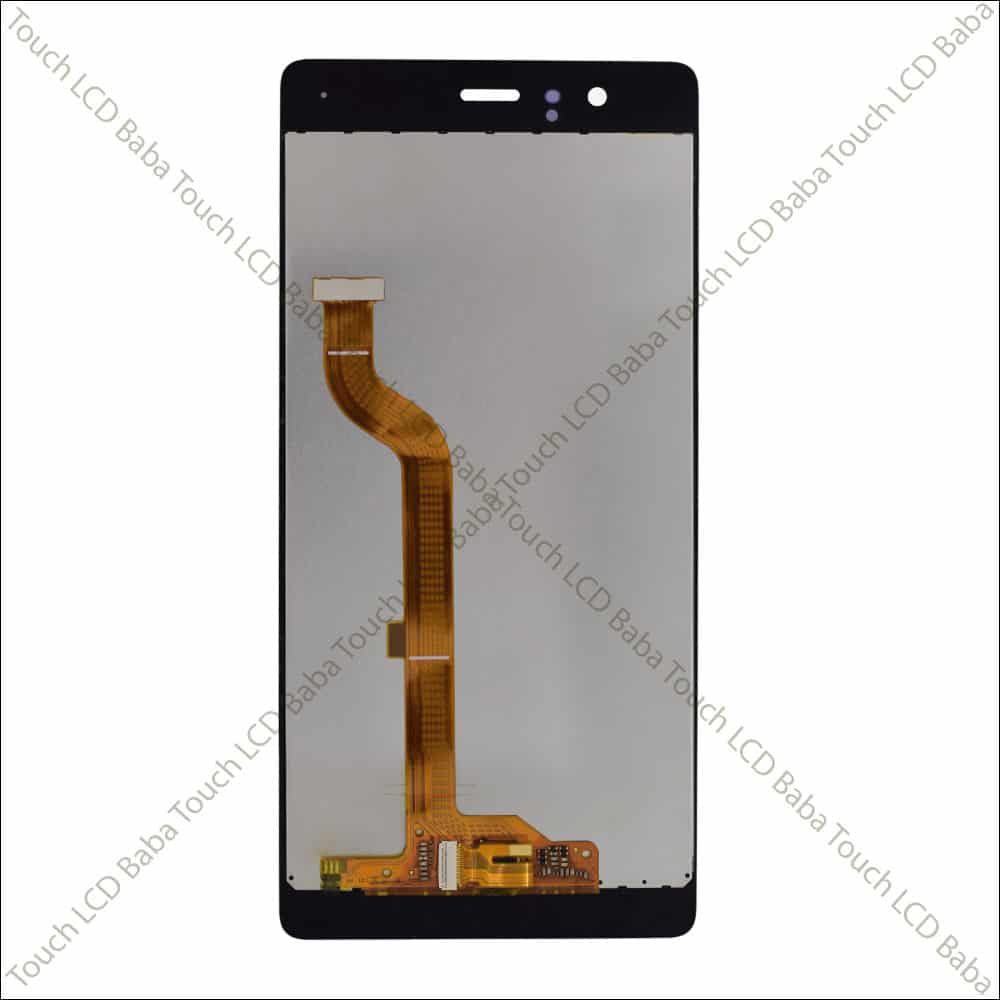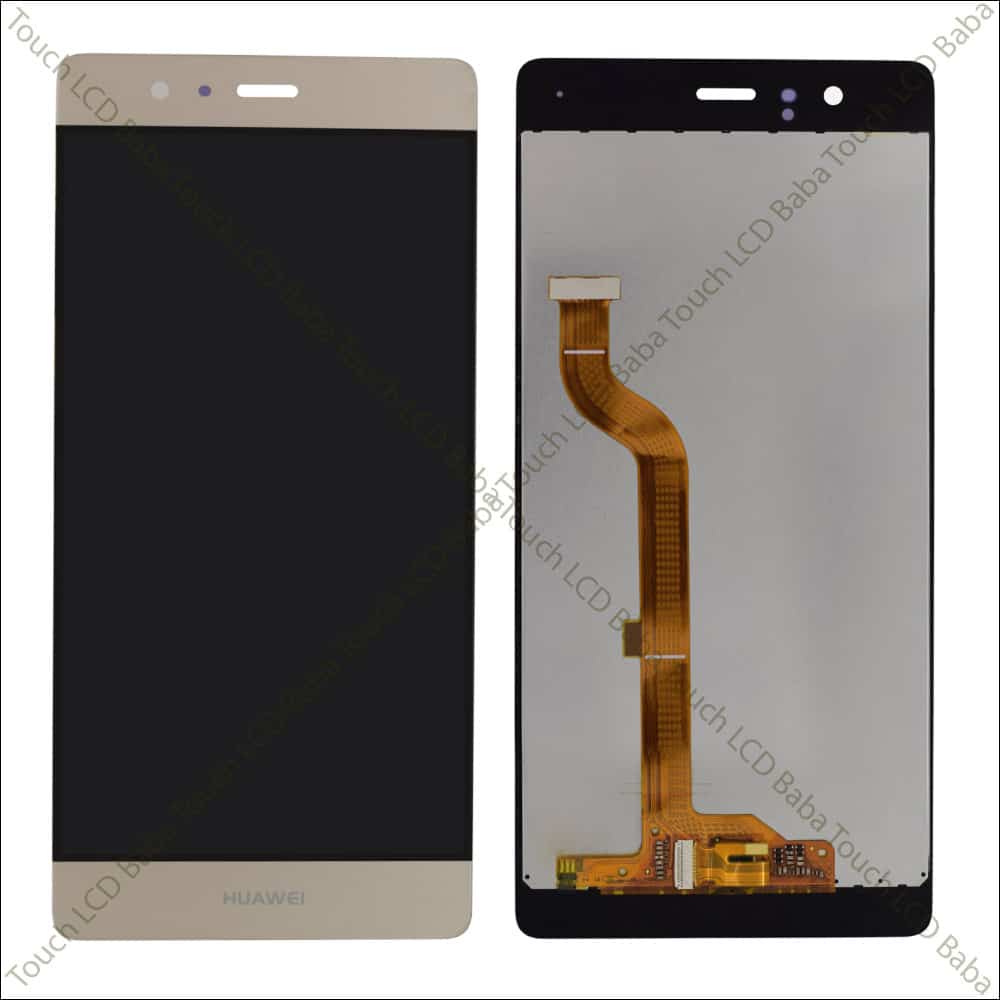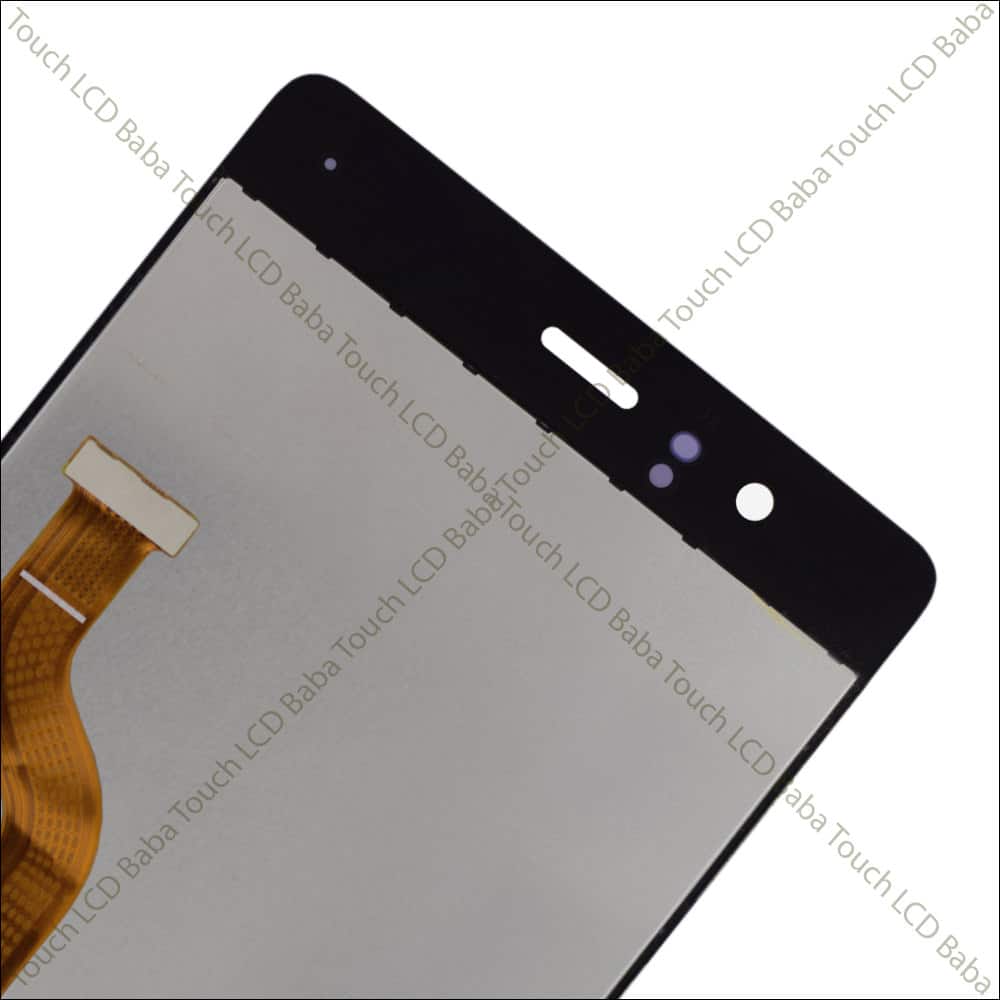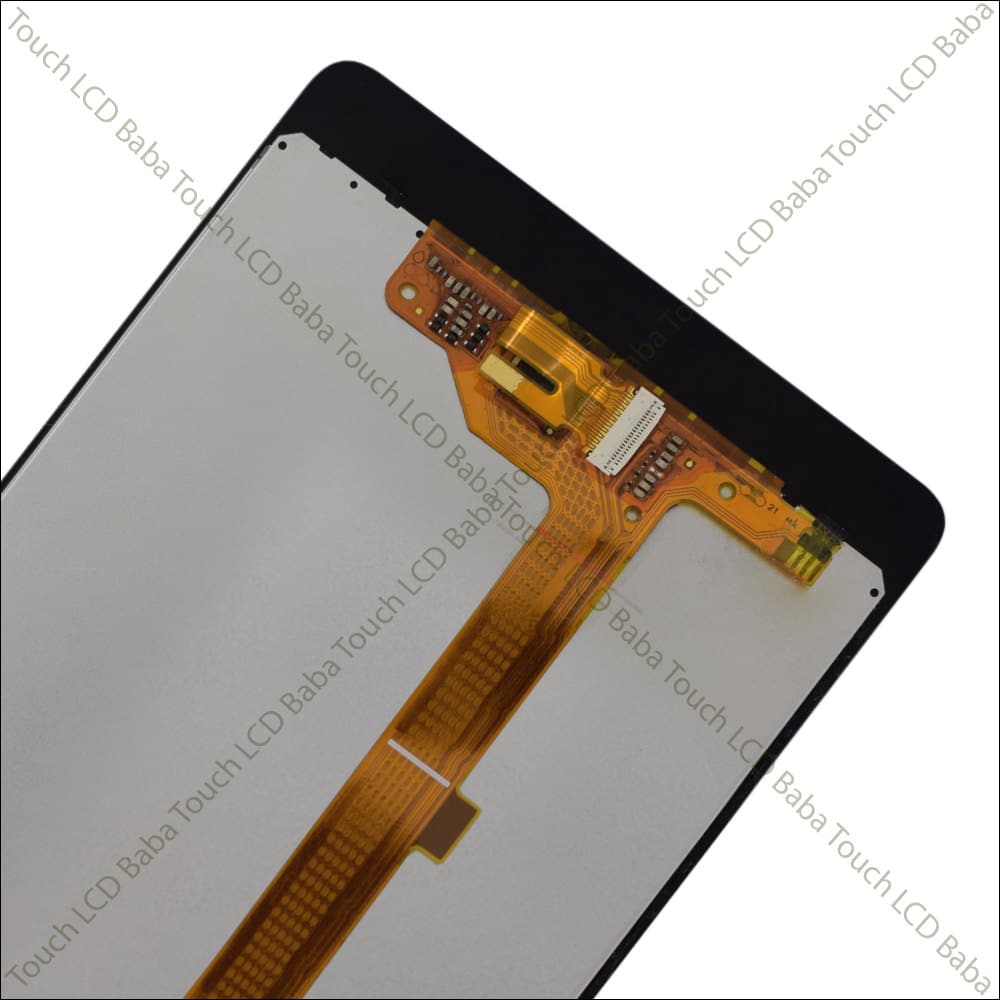 Shipping, Return and Refund Policy
All the products supplied by us come with 30 days return, refund, and replacement guarantee. To return a product, It should be in the same condition as we sent. You can't use or fix the items If you want to return. For complete details about Shipping, Returns and Warranty, please click here.