If you need to know about Huawei Nova 4e display price and other relevant information, you just arrived on the right web page. On this page, we offer Huawei Nova 4e combo, which you can use to replace a broken display or touch screen glass. The part shown on this page is 100% Original, tested, and comes with a money-back guarantee for any defects.
These days, all mobile phone screens work on folder technology. It merely means that display and touch screen, both parts are combined and not intended to be replaced separately. If you want to retain the quality of your phone, you always need to replace Huawei Nova 4e complete combo.
What to do once the Nova 4e display is damaged?
It is quite easy to damage your Nova 4e display, but you can also replace the broken screen easily with a new one. In Huawei Nova 4e, display and touch screen, both parts merge into one, and you can't replace them individually. It is always a good idea to replace full combo as the quality of the display remains fully intact. There are cheap solutions available like the only glass replacement or a first copy combo, but all those come with drawbacks.
The only glass replacement will never get you desired quality
When Huawei Nova 4e display or touch screen glass is damaged, It is not the end of the world. You can easily replace the broken combo with a new one without any compromise with the quality, but many customers start looking for cheap alternatives like the only glass replacement.
When you try to find low-cost options, you are bound to run into quality issues as only glass replacement is a total quality compromise. To replace Huawei Nova 4e glass, the mechanic will separate the broken glass from the display using a wire, and during that process, lots of impurities will show up on the screen. These impurities can be white spots in the display, dust in the screen, and bleeding colors. That's why we don't recommend glass replacement for the customers who want the same quality as before. If you are happy with anything, then you can try your hands on glass replacement.
We all buy a mobile phone to enjoy its quality features and buying cheap solutions will degrade the quality of your phone. While It is true that Original parts are costly, but they are surely worth it. Buying a 100% Original display of the Huawei Nova 4e will keep your handset intact, and you won't even realize If you have replaced the display.
Huawei Nova 4e Combo Specifications
| | |
| --- | --- |
| | This combo is 100% original, brand new and suitable for Huawei Nova 4e (Model : MAR-AL00, MAR-TL00, MAR-LX2). |
| | The Huawei Nova 4e display size is 6.15 inches, the display type is IPS LCD and  resoution is 1080 x 2312 pixels @415PPI. |
| | It is a complete display assembly consisting of the IPS LCD and touch screen digitizer glass. |
| | You can use this display in all Indian and foreign variants of Huawei Nova 4e. |
| | The display offers 100% same brightness, colors and quality as your factory fitted display. |
| | It comes with a 30 Days Replacement warranty for manufacturing defects. |
| | We test each display on Huawei Nova 4e motherboard For 100% Working before dispatch! |
| | It comes with full replacement guarantee for any manufacturing defects. |
| | We offer 30 days return, refund and replacement guarantee on all our products. |
| | The display is readily available and turnaround time is very fast. |
| | You can order the product using Cash on Delivery or Online Payments. |
Frequently Asked Questions
Q: What is the price of Huawei Nova 4e display replacement in India? 
The price for the 100% original display of Nova 4e is around Rs 4500-5000. If you buy a compatible first copy screen, It costs around Rs 1500-1800. Please note that the price difference in both versions means there is a huge quality difference as well.
Q: How can I identify the original display myself? 
It takes years of experience to understand the display manufacturing and how OEM vendors work. Many customers ask us over the phone call that how they can make sure that the display is original, and there is no surefire way to understand this in two minutes.
So it would be a great idea to trust the specialists like us to get 100% original display. We know OEM vendors and source products directly from them. After purchasing, we test the product on the motherboard and can assure you about an identical display as it comes with a brand new phone.
Q: I'm looking to replace only the front touch screen glass. Can you help? 
We are sorry, but we are not able to help with only glass replacement, as this is something we never recommend. Many customers want to replace only display or only touch screen glass because they want to save money anyhow, and this is not something done or approved by the service center. Anybody doing quality screen replacements will always suggest replacing the combo.
You can easily get only glass in the local market for like Rs 100, but that is not the original glass but a very cheap quality glass. If you buy such products, you have face broken display issues again and again. That is why we always recommend combo replacement, which is much more durable and offers 100% original quality.
Q: How much time does it take to replace the display?
If you visit an expert technician, It hardly takes 30 minutes to open the phone, decouple the old display and fix a new display.  Always make sure to test the display before you fit it permanently on the phone. To test the new display, simply connect it to your phone's motherboard in an open condition and turn on the phone to take a trial. Don't remove the screen guard and other seals before testing the product.
Q: What can I do If the display doesn't work during testing? 
We test all the products before sending them to the customers, and It is nearly impossible to receive a defective product. Still, in case a product is not working on your phone, you can return it to us within 30 days after receiving the product. Sometimes the phones have motherboard problems, and in such cases, you can return the product to us in unused condition. Please don't take off the screen guard and seals If you want to return the product. We request you to return it in the same original condition as you received.
Q: Can I also use the same display for Huawei Nova 4?
Please note that Huawei Nova 4 and Huawei Nova 4e are totally different models. You can't use the same display in both of them as the phones are different and event the screen sizes are diagonally different. Many customers have asked this question because the Huawei Nova 4 display price is a little lesser, and people often try to find solutions at a low price. We suggest that you don't do any experiments and always buy the right products.
Q: Is this display as durable as the original display? 
Yes! The display we provide comes from the same manufacturer who makes for the company, so the durability is simply perfect. So you can expect a 100% identical product as you used to have on your phone. There will be no change in colors, display quality, and brightness. The glass will also be original gorilla glass as it comes with a brand new phone. Our price may seem a little high to you, but we hate making any compromise with the quality.
Q: What is the average life of an original display and first copy display?
The average life of an original display is 2-3 years, while a first copy display dies very quickly in 2-3 months. That is because the material used in the original display goes through rigorous testing and quality control. On the other side, the first copy display targets the customers who don't want to spend money, and hence there is no control over the quality.
Q: How much do I need to pay to a mechanic for installation?
The normal installation charges are something around Rs 200-300 to install the Nova 4e display on your phone. If you live in a remote area, then mechanics normally ask for unrealistic prices up to Rs 500. Always make sure to stay behind the mechanic to see what's going on. Before you install the display, make sure to test the screen and then finalize the installation.
Q: Can I get some money for my broken display? 
It may sound like a strange question, but many customers ask this question If they can get a new display in return by exchanging the broken one. The answer is NO. The display is useless to us once it breaks, and you can't get any value out of it. There might be some shopkeepers making refurbished screens, and you might want to contact them to see If you can get a small amount.
Huawei Nova 4e Display Photos
These are the actual photos of Huawei Nova 4e display and the product comes exactly as shown in the images. If you have already dismantled the phone, you can match your broken screen with the one shown here and let you know If you find any discrepancies.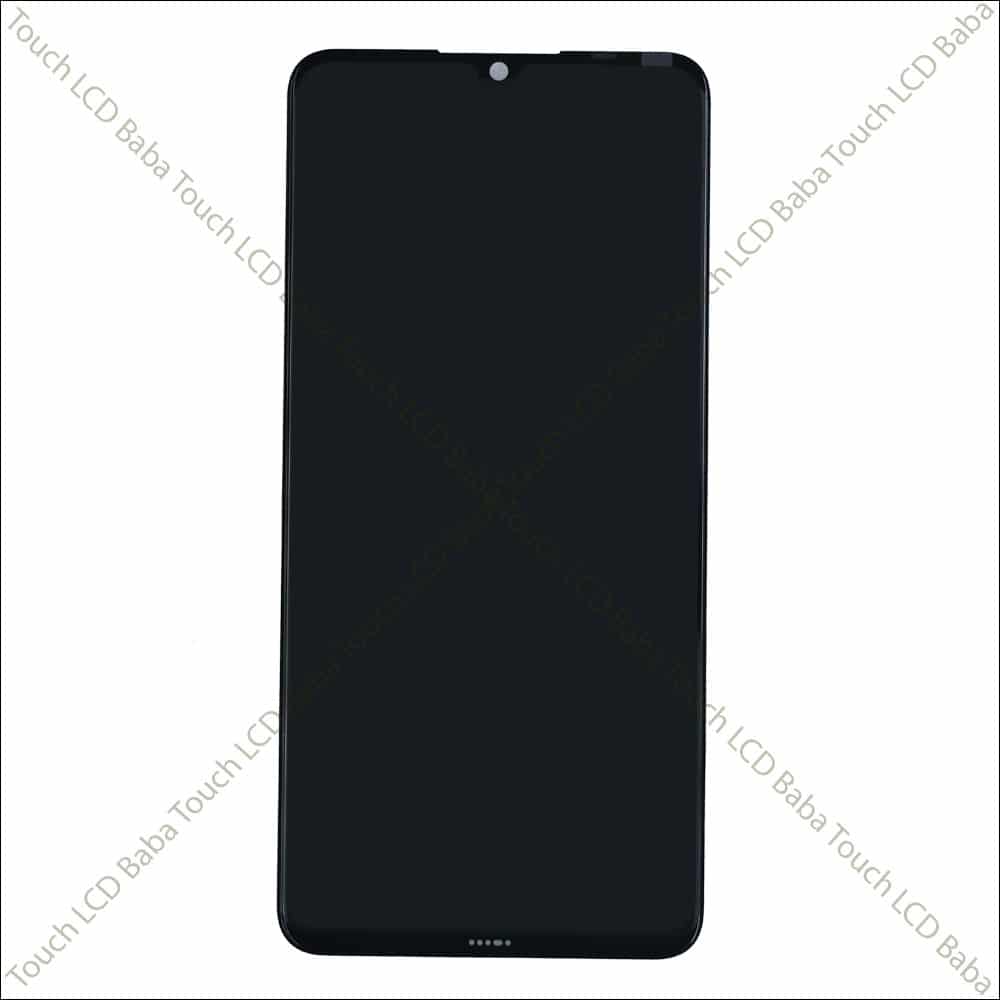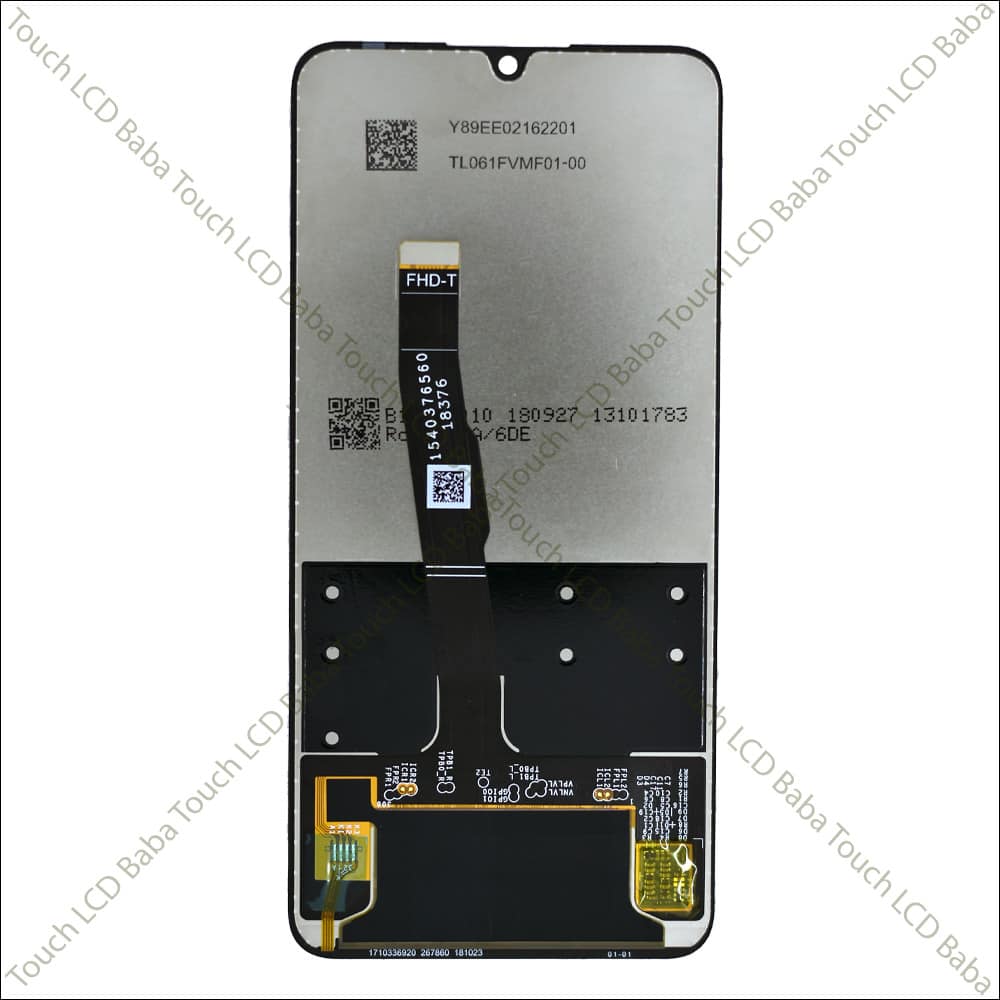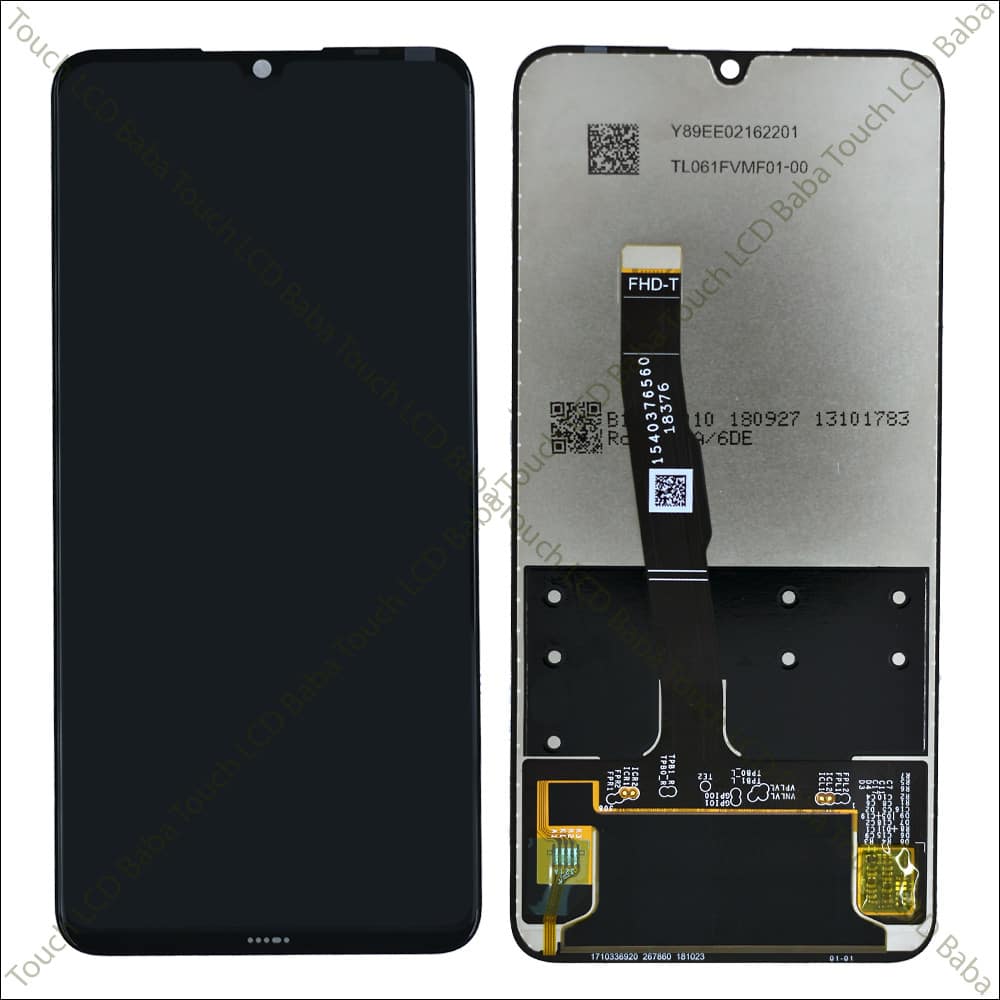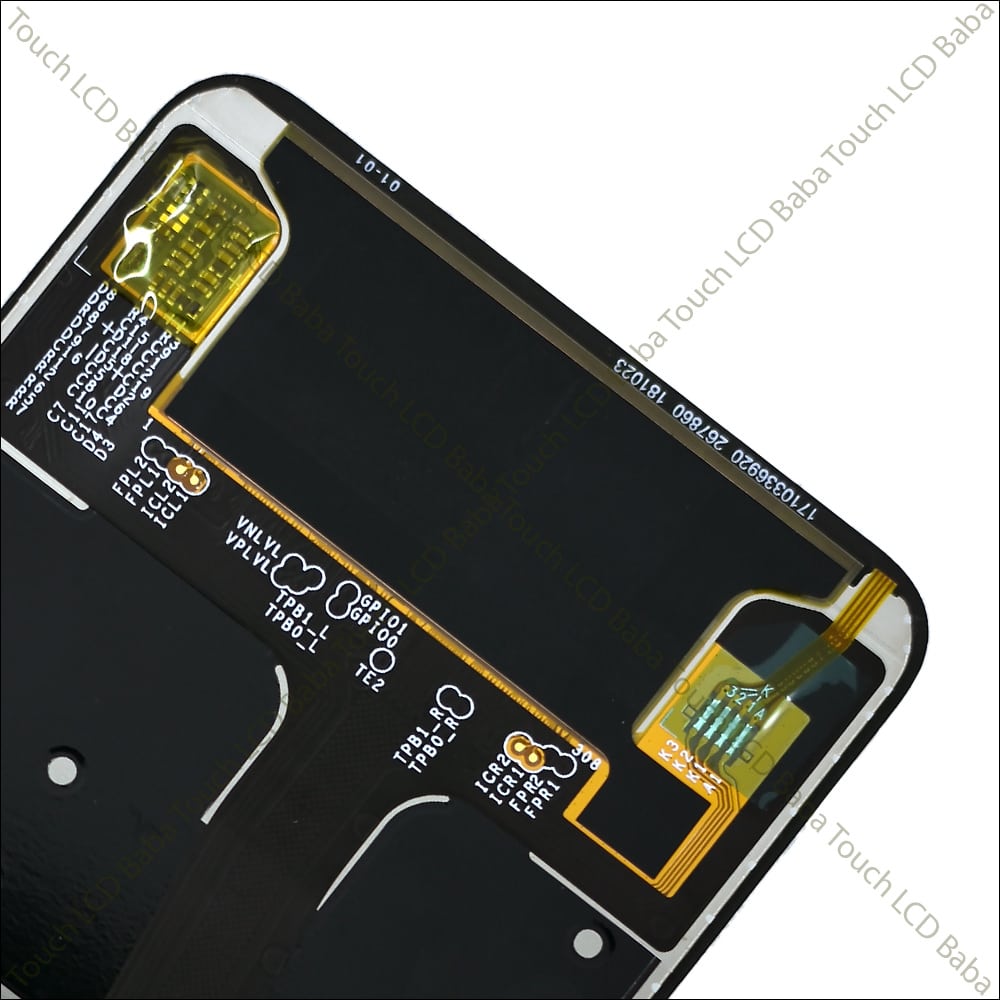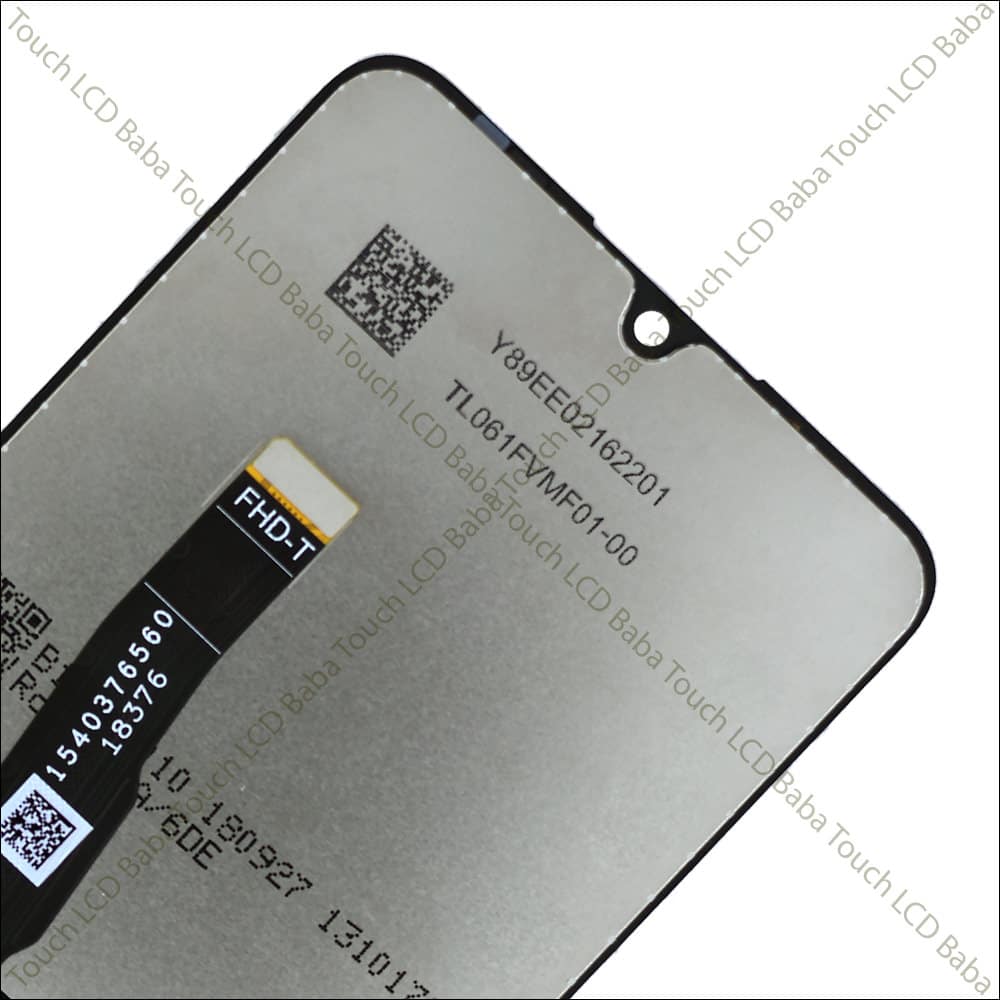 Shipping, Return and Refund Policy
All the products supplied by us come with 30 days return, refund, and replacement guarantee. To return a product, It should be in the same condition as we sent. You can't use or fix the items If you want to return. For complete details about Shipping and Returns, please click here.