Are you looking for Lenovo Yoga 3 Display and Touch Screen Glass combo? The model number of this Tab is YT3-850M, and on this page, we sell Lenovo Yoga 3 Tab display and touchscreen combo, which can be used to replace a broken/faulty/damaged display or touch screen digitizer glass.
Please note that the display and touch screen both parts are combined in Lenovo Yoga 3 Tablet. For this reason, even if only the touch screen glass is broken, you'll still need to replace the complete panel of display and touch screen. The part shown here is a complete set of display and touchscreen, which can be used to replace the broken Yoga 3 display or touch screen glass. By using this part, you can easily repair the Tablet and bring it back to life.
What is the meaning of Lenovo Yoga 3 Display Combo?
The simple meaning of the Lenovo Yoga 3 combo is a complete unit of display and touch screen glass. The part you see on this page is such a display unit having a display and touch screen glass. All you need to do is, dismantle the broken display of your Tablet and fix a new one.
You will see two connections in this combo. One connection is for the display, and another connection is for the touch screen glass. You need to make sure you connect these properly to the motherboard so that everything can work smoothly. A combo is also called a Lenovo Yoga 3 folder, which also means a combined unit of display and touch screen glass.
Please make sure that model number is YT3-850M
Lenovo Yoga series has a few other models as well, which come in different screen sizes. The screen shown on this page is suitable for Lenovo Yoga 3, model number YT3-850M. So please make sure that you are having the same model number as written here. Some people also call it Lenovo Yoga Tab 3 8.0, which is essentially the same model as listed here.
If you still have any confusion regarding the model number or you want to order a product, but you are not sure if that would be suitable for your device or not, please message us on WhatsApp at 9587954273. We will check the model you are using and suggest a suitable product accordingly.
Can I use this display if I bought the Tablet abroad?
Yes, you can still use the display on your tablet but it should be Lenovo Yoga Tab having an 8.0″ inches screen. Sometimes, the model number or model name can be a little different depending on the origin country, but the screen is always the same. So, if you need some assistance in determining a suitable display for your Tab, please contact us.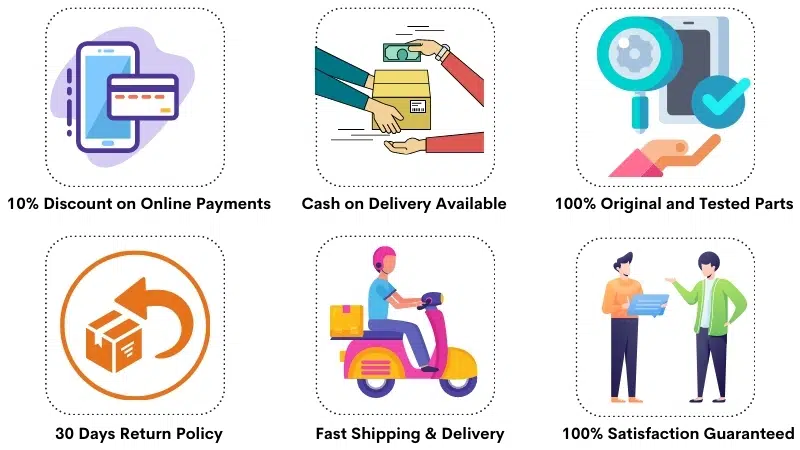 Lenovo Yoga 3 Tab Combo Specifications
| | |
| --- | --- |
| | This combo is 100% original, brand new and suitable for Lenovo Yoga 3, model number YT3-850M. |
| | Lenovo Yoga 3 display size is 8″ with a screen resolution of 1280 x 800 Pixels. |
| | You can use this combo to replace a broken display or touch screen glass. |
| | The display and touch screen both parts are closely combined together in a single unit. |
| | The display offers the same colors, quality and brightness as your original display. |
| | We test the combo for 100% perfect working before dispatch. |
| | It comes with replacement guarantee for any manufacturing defects. |
| | We offer 100% hassle free returns, refunds and replacements. |
| | The combo is readily available in stock and shipping time is quick. |
| | We source the combo from OEM manufacturers who make for the company. |
| | You can order the display using Cash on Delivery and Online Payments. |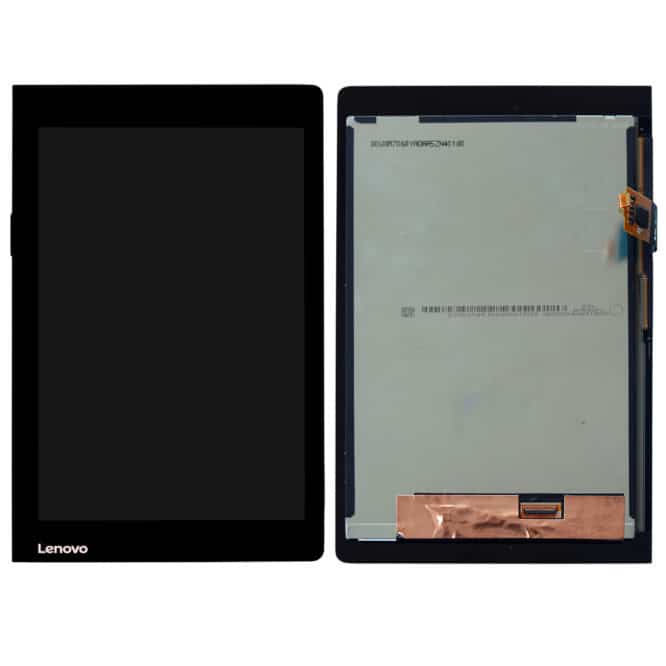 Frequently Asked Questions
Q: How much does it cost to replace a broken Yoga 3 display in India?
The price of a 100% original Lenovo Yoga 3 YT3-850M display replacement is around Rs 3800-4200. You will also need to pay additional repairing charges on top of the display's price to a mechanic.
Q: Can I replace the Yoga 3 display myself at home? 
Lenovo Yoga 3 tablet is difficult to open and repair as this device has a unique design. We don't suggest opening this device at home because you could do more harm than good. We recommend that after getting the combo, please visit a technician's shop and let him proceed with the display replacement. The mechanics are well versed in their job, and they have all the skills and tools required to replace the screen.
Q: Is this suitable for all Lenovo Yoga Tab models? 
This screen is suitable only for Lenovo Yoga 3 Tab, model YT3-850M, screen size 8.0″. There are other models in Yoga Series that come with a 10.1″ screen, and this display will not suit those models. Almost all variants in Yoga Series have different screens, so before you buy, you should make sure to align your purchase to the model number of your device.
Q: The display size is big; how do you pack it safely?
Many customers are worried about damage during the transportation of the display. We understand that it is a fragile part, and that's why we pack it carefully. We use rigid plastic boxes to pack such products, and then we use additional layers of bubble wrap and thermocol to safeguard the product.
We buy insurance for all the parcels during transit, as we don't want any hassle for our customers or us. We take care of any in-transit damage, and customers will always receive a brand new piece for no charge in case of any damage. You can always record an unboxing video of the parcel and keep it as proof with you if you receive something damaged.
Q: What if the new Lenovo Yoga 3 Folder doesn't work on my device? 
We test each Lenovo Yoga 3 screen for perfect working before dispatch. Still, if you are having any issues with the device or the display is not working on your Tablet, you can return it to us within 30 days after receipt. Please note that to return a product, you should not use or paste it into your device. We can accept returns only for unused products.
Q: What can't I find this display in the local market? 
Most vendors in the local market will not stock such screens because Yoga 3 is not a regular model. No one wants to invest money in obsolete stock, but only in regular models. That's why you will have a hard time finding this display locally. Don't worry, as we have this always available in stock.
Q: What is the average lifespan of a display replacement? 
The lifespan of the Yoga 3 display depends on your usage manner. If you keep the Tablet safely and use it with care, a screen will never go bad by itself. You can continue to use it for a long time. If you play with the Tablet harshly, you can never know when the screen will damage again. So always lightly use the Tablet and enjoy a long-lasting hassle-free experience.
Shipping, Return and Refund Policy
All the products supplied by us come with 30 days return, refund, and replacement guarantee. To return a product, It should be in the same condition as we sent. You can't use or fix the items If you want to return them. For complete details about Shipping, Returns and Warranty, please click here.