If you dropped the Lenovo M10 HD Tablet (2nd Gen) and need an original display to replace the broken display unit, you can order the desired product on this page. Tablet screens are not readily available in the local market, and that's why a vast majority of customers buy tablet screen replacements online. You can easily buy the display online and replace it with a local technician's help. On this page, you can find complete information about the product and other relevant information that will help you make an informed decision.
What is the Lenovo M10 HD (2nd Gen) display combo?
You are searching for a new display to replace the broken part, and that's what a display combo is. A display combo is a unit of IPS LCD and touchscreen glass combined. The inner part, which shows all the graphics, is IPS LCD, and the top layer is a touch screen digitizer glass. Both parts are combined and function as a single unit. If one of these parts cracks, you must replace the complete display unit.
Please note that display and touch screen glass are combined using LOCA (Liquid Optical Clear Adhesive) glue, and that's why they are inseparable. If the top layer of glass cracks and everything functions well, you must replace the complete display combo because glass is combined with the inner display. The structure of a display combo discourages individual glass or LCD replacement. You can order alternative solutions, but their outcome is never worth the investment.
What is the difference between M10 HD and M10 HD 2nd Gen?
The Lenovo M10 HD and Lenovo M10 HD 2nd Generation are two different models. The model numbers of both models are also different, and the display combo on this page is suitable only for Lenovo M10 2nd Gen. The model numbers of the Lenovo M10 2nd Gen tablet are :
TB – X306F
TB – X306X
TB- X306V
ZA6V0149IN
You can confidently order the display from this page if you have a tablet with one of the above model numbers. You can verify the model number in your tablet's Settings—>About section. If the tablet's touch screen isn't working, you can see the model number sticker on the rear side of your device. If the sticker is missing or the model number is blurred, you can check the model number on the tablet box you got when you bought it. If nothing works, you can share front and back side images of your tablet with us on WhatsApp at 9587954273, and we'll be more than happy to assist you.
Lenovo M10 HD 2nd Generation Display Specifications
| | |
| --- | --- |
| | This display is 100% original, brand new, and suitable for Lenovo M10 HD 2nd Generation, model number TB – X306F/X/V |
| | The display size is 10.1 inches; the display type is IPS LCD with 1280 x 800 pixels resolution. |
| | You get a complete unit of inner display and a front layer of touchscreen digitizer glass merged into one. |
| | It is easy to remove the broken display and then install a new display in place of it. |
| | You can easily test the new display before fixing it permanently on your device. |
| | We always test and dispatch the products to our customers to avoid any issues. |
| | All parts come with 30 days return, refund, and replacement guarantee (in unused condition). |
| | Before the final installation, you should also test the display carefully, including all the minor details. |
| | The display replacement is readily available in stock, and we can ship quickly after the confirmed order. |
| | You can order the product using Cash on Delivery or Online Payments (additional 10% discount). |
Questions and Answers
Q: How much does a new Lenovo Tab M10 HD 2nd Gen display in India cost?
The price of a 100% original Lenovo M10 HD 2nd Gen TB-X306X/ TB-X306F/TB-X306V display replacement is around Rs 4800-5000. The original screen is readily available in stock, and after buying, please have a technician fix it for you. Screen replacement is easy, and an average technician can do it quickly.
Q: I've broken only the touchscreen glass. Why do I need the complete unit?
Broken touchscreen glass is normal because that's the foremost part that takes the hit on a sudden drop. If you drop the tablet on its face, the touch screen glass will surely break while the display might remain intact. In such conditions, the touch screen might continue to work, but that doesn't mean everything is good. The broken glass is closely combined with the display; you can't replace it easily and individually.
You need to replace the complete display unit because touch screen glass closely accompanies the display. The display can also break if you try to separate the broken touchscreen glass, so combo replacement is the only viable solution. Therefore, in case of any damage to any part of the display assembly, you need to replace the complete display unit.
Q: Is this Lenovo M10 HD 2nd Gen display replacement 100% original or non-original?
We offer a 100% original display replacement, and you'll never face any quality issues with our products. We supply tried and tested products, and that's why you don't have to go through any hassle.  Our main purpose is to provide 100% original spares to our customers without any quality compromise, and that's what we've been doing for a long time.
As a customer, you might want to judge the quality yourself, but without industry knowledge, that's impossible. If you try to judge the quality without having real knowledge, you'll create problems for yourself and us. If you don't know, please trust our expertise, and you won't be disappointed. If you know the original spare parts, you can know the product quality by looking at the product photos; all the necessary information is available in the display panel's photos if you know how to decode it.
Q: Who will install the display if I buy it online?
We don't install the display on your tablet; you need to contact a nearby technician. Generally, installation is not a problem as you can easily find hundreds of technicians in nearby shops because all cities have huge mobile phone repair markets. The main problem is the availability of spare parts; in most cases, you'll never find a reliable source for original spare parts.
You can easily find a technician in the local market to install the display on your device. You need to pay the service charges to him, and that's how it works in most cases in real life. You hire someone to do a job you can't do on your own and pay a service fee to him. Typically, an expert technician will charge Rs 300-500 to install the display on your tablet, and it hardly takes 30 minutes at most.
Q: Isn't buying the Lenovo M10 HD 2nd Gen display online a risky choice?
The online marketplace is growing daily, and if it were risky, that would have never happened in the first place. Feeling risky is an individual's state of mind far from reality. You think something in your mind and feel it is conclusive, but that isn't. Millions of customers buy products online because they can't get them locally or need better quality products than the local market. If local vendors are charging more, customers tend to buy products online.
So, buying a display replacement online is not risky because you get the desired product in the comfort of your home. After delivery, you can temporarily test the display by connecting it to your tablet. If you face any issues, we protect you with a 30-day return, refund, and replacement policy.
Lenovo Tab M10 HD 2nd Generation Display Photos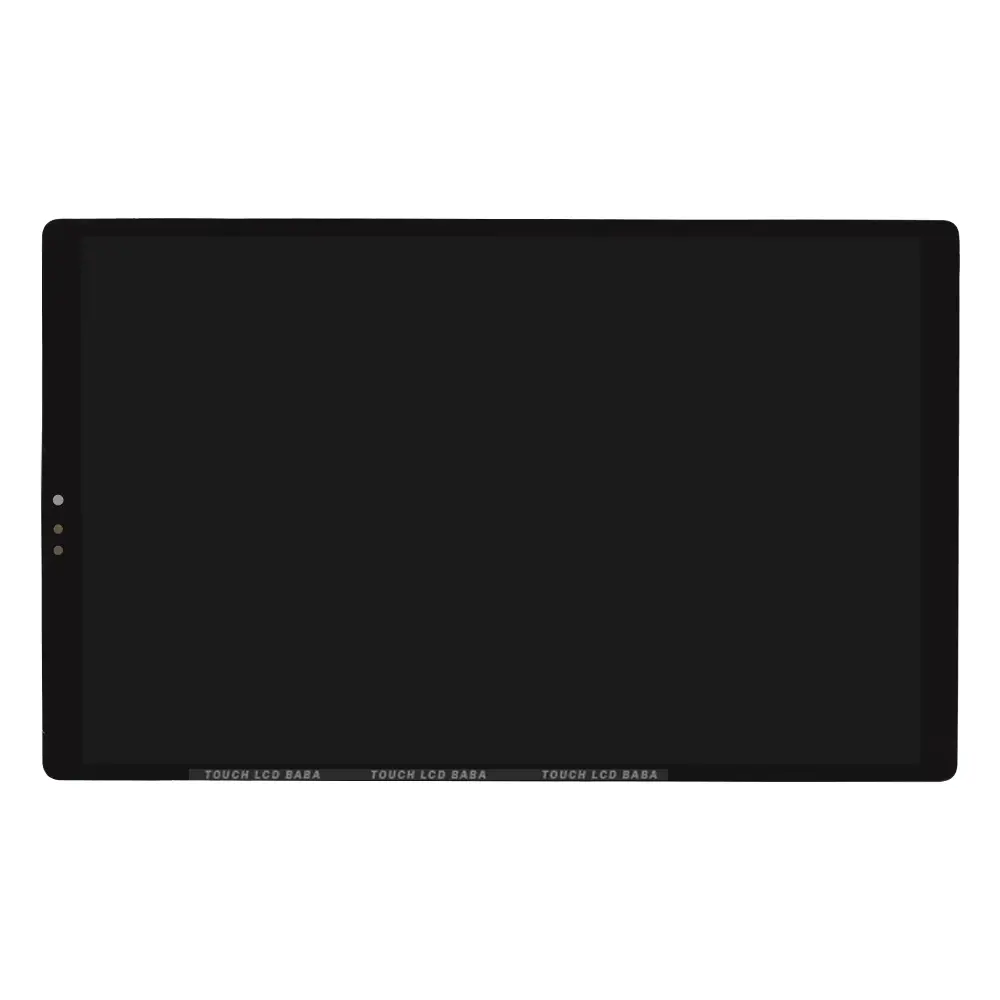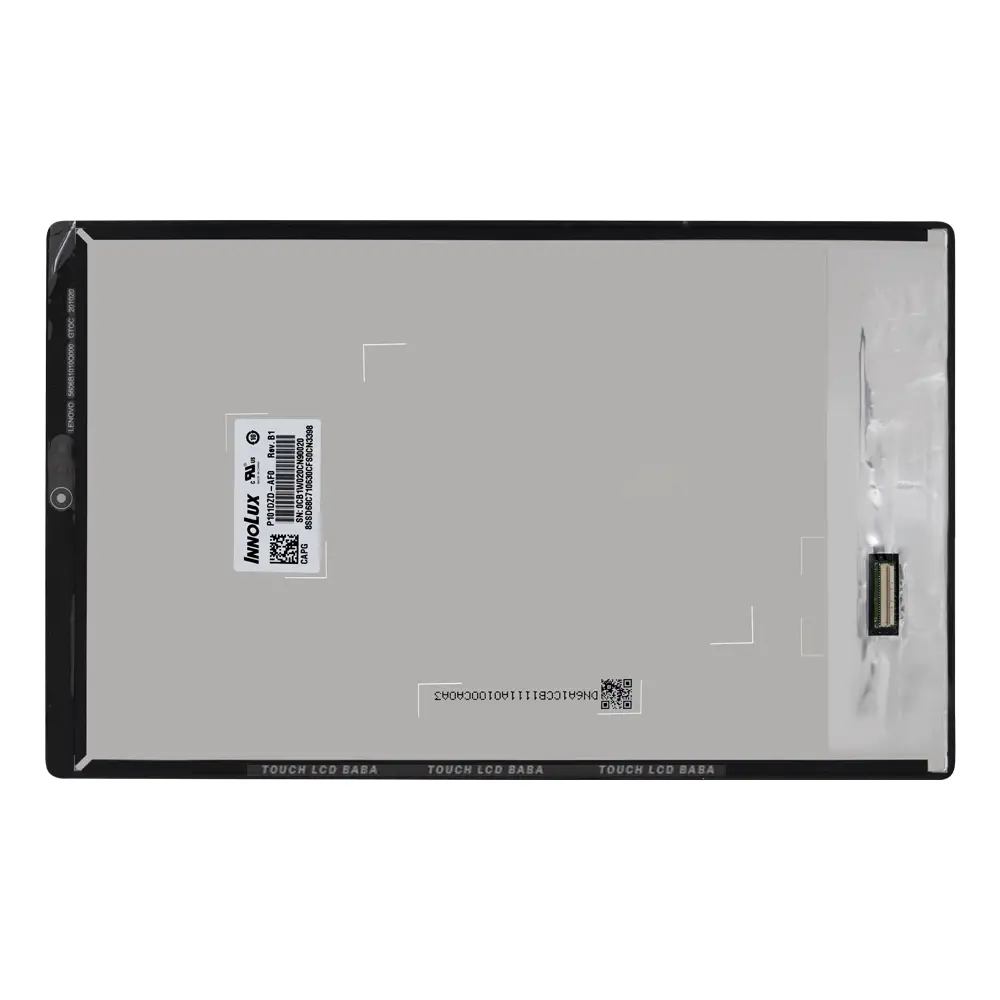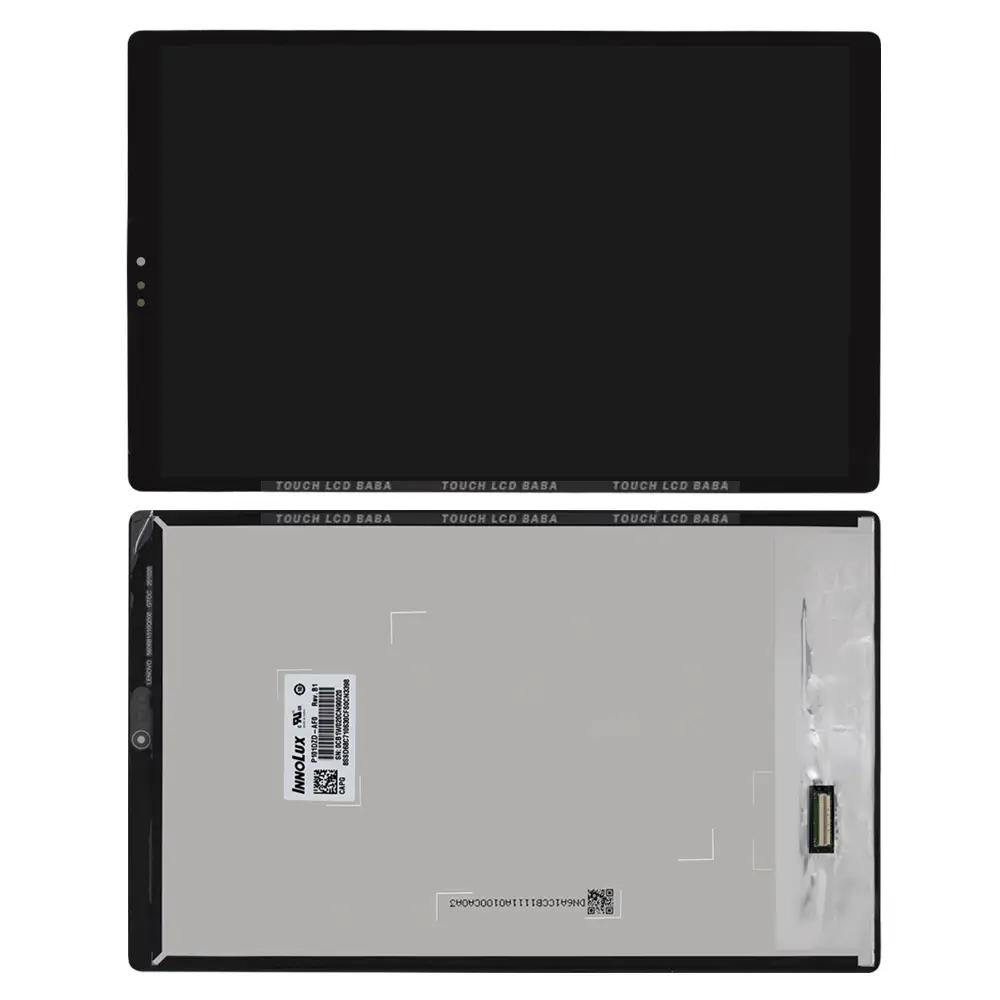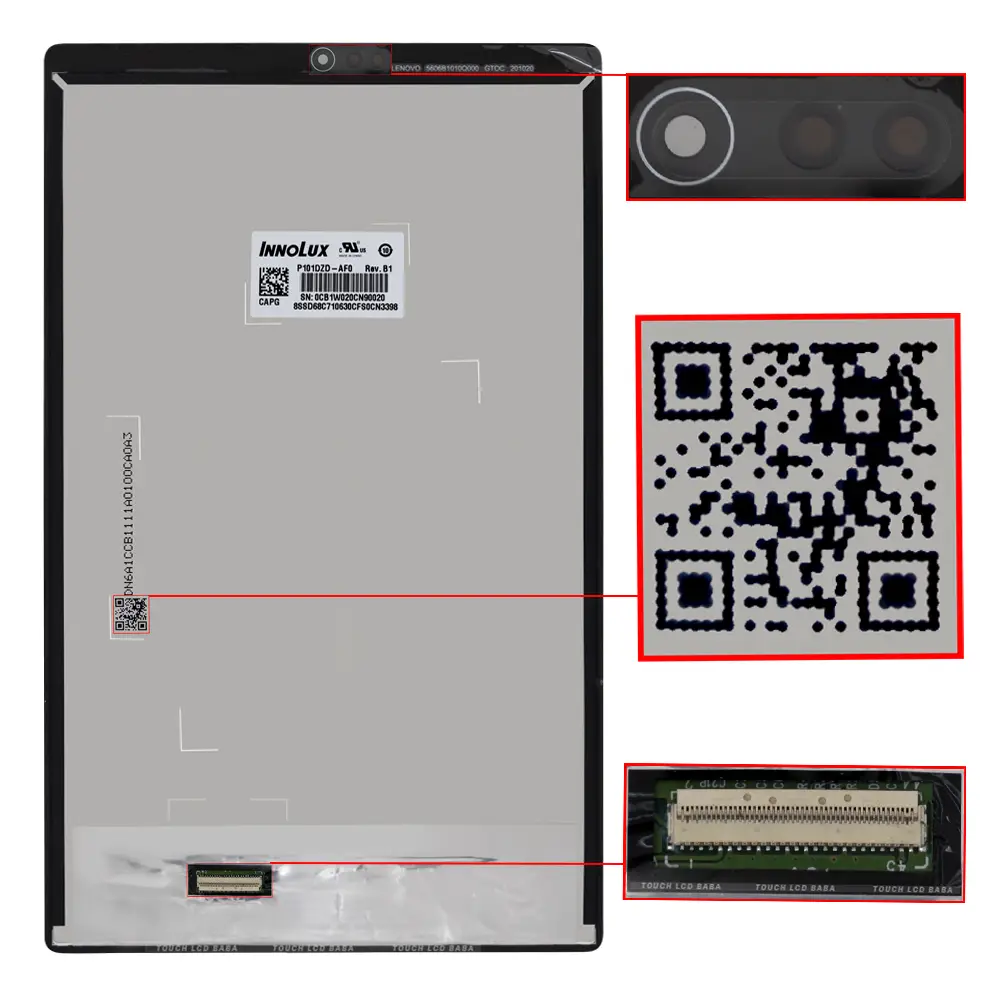 Shipping, Return and Refund Policy
All our products come with 30 days return, refund, and replacement guarantee. To return a product, It should be in the same condition we sent. You can't use or fix the new Lenovo M10 HD 2nd Gen display if you want to return it. For complete details about Shipping, Returns, and Warranty, please click here.