A broken Moto C Plus display is widespread and happens to almost everyone. We feel very fortunate when the phone drops and everything stays intact. However, you never know when on a sad day, you will drop the phone and end up with a damaged display or touchscreen digitizer glass.
When this happens, you shouldn't worry because you can easily reverse the damage by replacing the display or touch screen digitizer glass. If you broke your Motorola C Plus display and need a replacement, you can order the desired display replacement from this page and easily replace it with the help of a local technician. The display combo available on this page is 100% original, tested, and suitable for your Moto C Plus phone.
What does a Moto C Plus display combo consist of?
A display combo consists of a TFT display and touch screen glass. The combo can resolve all the related issues if you are dealing with a broken display or front layer of touch screen glass. Also, it doesn't matter if the display or the touch screen glass breaks; you should always replace the complete display unit.
Customers often assume that individual parts replacement is a good solution, but that's not the right approach. If you replace only the display or touchscreen glass, the final quality of the replaced part will be nowhere near the original one. The business of individual parts replacement solely relies on duplicate products, and that's why we don't recommend it.
Moto C Plus Display Specifications
| | |
| --- | --- |
| | This display is 100% original, tested, and suitable for Motorola Moto C Plus, model number XT1721. |
| | The Moto C Plus display size is 5.0 inches, the display type is TFT LCD, and the resolution is 720 x 1280 pixels. |
| | It is a complete combo of the inner display and front layer of touch screen digitizer glass. |
| | We test each display manually for 100% perfect working and then dispatch it. |
| | It is easy to test the new Moto C Plus display before installation. |
| | We provide 100% original display, the same as fitted in a brand new phone. |
| | You will get the same colors, quality, and brightness as your original display. |
| | The display supports all variants of the Motorola Moto C Plus phone. |
| | You get a 30 days time period to test and verify the working condition of the new display after delivery. |
| | The Moto C Plus combo is readily available in stock and the turnaround time is very fast. |
| | You can order the product using Cash on Delivery or Online Payments (additional 10% discount). |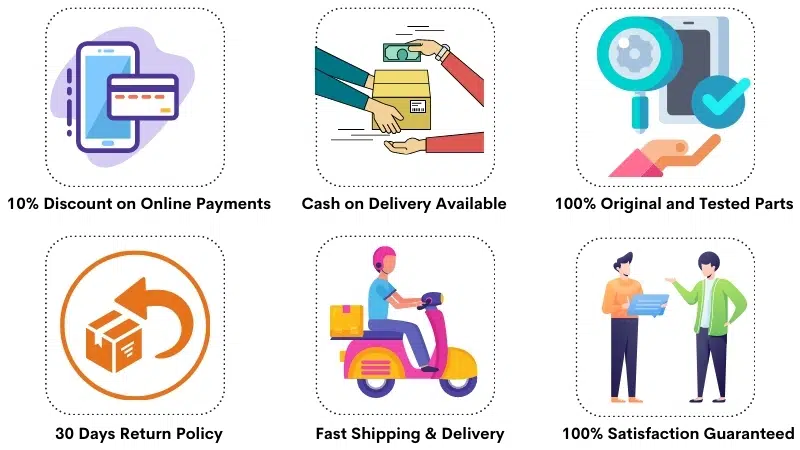 Frequently Asked Questions
Q: How much does it cost to replace a broken Motorola Moto C Plus display in India?
A 100% original Motorola Moto C Plus display replacement costs around Rs 2200-2300. If you purchase low-quality duplicate products, you can get them for low prices, but their quality will not be good. A duplicate display offers only 40-50% quality, so you should avoid it.
Q: Do you have only the touch screen glass available separately?
Customers often ask about only the touch screen glass as the display is fine on their phones. Buying only the touch screen glass is to reuse the display and replace only the broken glass. We are sorry, but we don't sell duplicate spares on our website, and that's why only glass isn't available here. You can easily buy a compatible touch screen glass locally and replace it with a technician's help. However, a copy touch screen glass doesn't work accurately, and you'll often face typing issues.
Q: How does the official service center tackle this problem?
If you take your broken display to the official service center, they will always replace the complete display unit. The authorized service centers never suggest glass replacement and other tricky solutions because they know quality issues. That's why they always replace a broken display unit with an identical new display, which we recommend.
Q: Can I install the Moto C Plus display at home?
The Moto C Plus display is easy to install if you have the basic know-how of mobile repair. If you've not done it before, you shouldn't take risks because you can damage new parts if you make mistakes. Therefore, paying Rs 150 to a technician and having him install the display on your behalf is always a great idea.
Q: The display is fine, but half of the touch screen doesn't work. What to do?
We understand that only the touch screen glass isn't working, and according to set quality norms, you should replace the complete display unit. However, if you want to save costs and don't want to invest much in this phone, you can inquire about only touch screen glass replacement in the market, which should cost around Rs 400 if successful. You must purchase the complete combo if the display breaks during touch screen glass replacement.
Q: What is the first copy Moto C Plus display?
A first-copy display is a lower-grade version of the original display. You can use a phone with a first copy (or duplicate/diamond quality) display but with much-reduced efficiency. You might have noticed that the products you purchase from the local market don't offer the same experience because they are all copies, not originals.
Q: Can I buy this display in the official service center now?
The Moto C Plus is an aged model now, and it is very unlikely that you'll find its display in the service center. The official service centers provide hardware support for a particular device for around three years; after that, you can't find spare parts there. You can still investigate by going to the official service center for your satisfaction.
Q: How can I buy this product from Touch LCD Baba?
It is very easy to purchase the product; all you need to do is click on the "Buy Now" button on this page. On the top side of the page, just near the product images, you will see a Buy Now button, which will take you to Checkout Page. If you face any problems, you can always contact us at 9587954273.
Motorola Moto C Plus Display Photos
If you want to see the actual photos of the Motorola Moto C Plus, please refer to the images below. You can see the two flex cables, one is for the display, and another is for the touchscreen connection. That's called a complete combo or assembly. For any questions, please get in touch with us at 9587954273.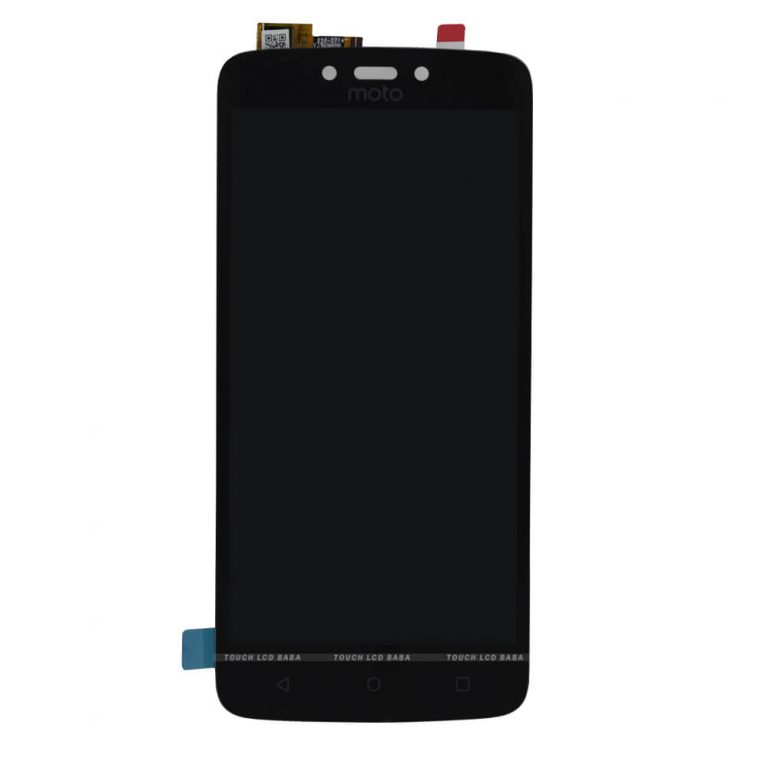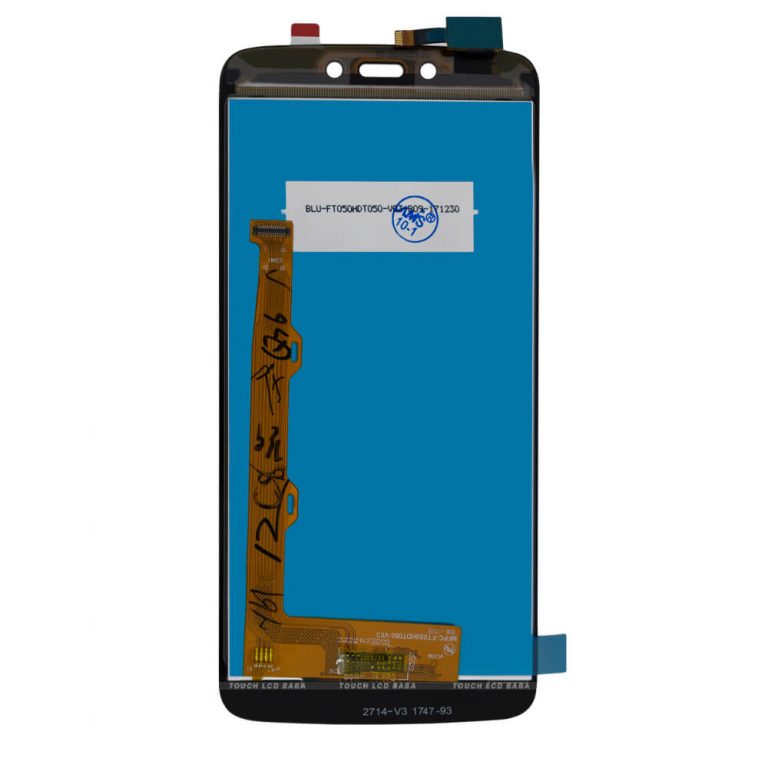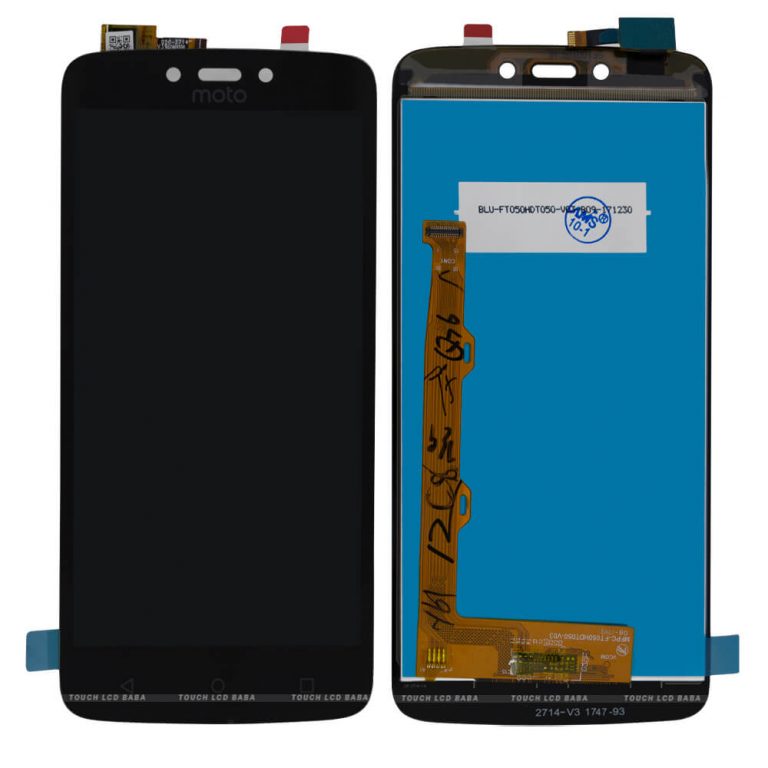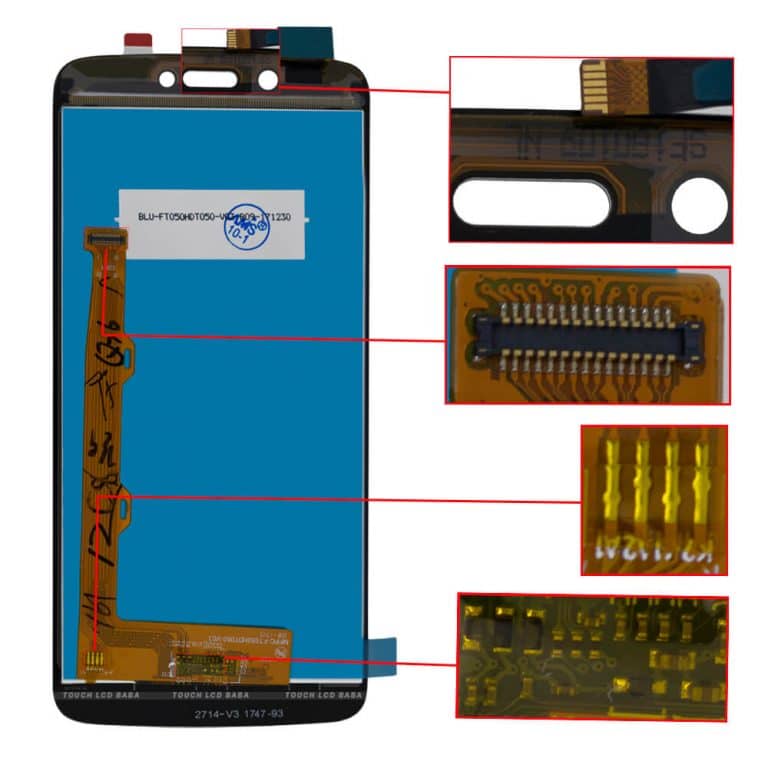 Shipping, Return and Refund Policy
All our products come with 30 days return, refund, and replacement guarantee. To return a product, It should be in the same condition we sent. You can't use or fix the new Motorola Moto C Plus display if you want to return it. For complete details about Shipping, Returns and Warranty, please click here.