You don't need to look further if you found Touch LCD Baba while searching for Moto Edge 20 Pro original display replacement. Moto Edge 20 Pro is a premium phone with a mesmerizing OLED display. If you accidentally crack the display or touchscreen glass, you must spend a significant amount on repairing this phone. You should be prepared to pay premium dollars because original OLED screens are not available for low prices, and if you are searching for a display replacement online just for the sake of low prices, that won't work.
You should know that OLED screens are inherently expensive, and you can't find any low-priced substitutes which offer the same quality. Many customers go through various websites, refind all available options, buy from the cheapest option, and then lose money. If you pay a low price and get a compromised product, that's also a waste of money. You need to grasp that original products aren't available for throwaway prices anywhere, and that's a hard-to-digest fact for customers. We've seen many customers getting entrapped for low prices even when there is no contact information of a particular vendor, and still, they end up paying money to the wrong people because they want to buy for the lowest prices.
What is the meaning of the Moto Edge 20 Pro display combo?
A combo is a brand-new display assembly consisting of an inner display and touchscreen digitizer glass. You need this display assembly if the display or touchscreen digitizer glass is damaged. Please note that the inner display goes hand in hand with the touchscreen glass and is not a separate part. Many customers misinterpret that the front layer of glass is a separate part and easy to replace.
The top layer of glass is closely combined with the display, and if you try to disassociate the glass, you'll likely also damage the display. We are aware of temporary solutions in the market that focus on replacing only the glass, but the outcome of such solutions is nowhere near the original display. If you opt for a compromised solution, you can't expect an immaculate output. The original display combo is the only way to retain 100% original display quality, the same as you get with a brand-new phone.
Motorola Moto Edge 20 Pro Display Specifications
This display is 100% original, tested, and suitable for Moto Edge 20 Pro, model number XT2153-1.
The Motorola Moto Edge 20 Pro's display size is 6.7″, the display type is OLED, and the resolution is 1080 x 2400 Pixels.
It is a 100% original display that supports 1B colors, 144Hz, and HDR10+.
The front layer of touch screen glass comes with Corning Gorilla Glass 5 protection.
The display comes packed in a hard plastic box with additional protection layers.
After replacing the display, you'll not face any quality issues because the product is original.
You get a 30-day return and replacement period, provided you keep the product in good condition.
You can resolve all the display and touchscreen-related issues by replacing the combo.
We source our stock from the OEM manufacturer to ensure 100% original quality.
The Motorola Moto Edge 20 Pro display

replacement is ready to ship, and you can get quick delivery.

You can order the product using Cash on Delivery or Online Payments (10% additional discounts).
Isn't it possible to replace only the touchscreen glass?
You'll often break only the touchscreen glass, and your phone will continue running smoothly. When this happens, many customers think that merely replacing the touchscreen glass will easily resolve the problem. Then they start searching to replace only the touch screen glass without understanding that it is a part of the display assembly.
We don't say that replacing only the touchscreen glass is impossible because numerous technicians in the local market replace only the glass and provide duplicate products to customers. Replacement of only the touchscreen glass is tough, and results are always uncertain. In most cases, the inner display will also crack during replacement, and then you must replace the combo. It would be wise to go for the right solution on the first attempt, replacing the complete display unit.
What are the major drawbacks of glass replacement?
We know that customers will always try workarounds and solutions which save them money. If you are also in the same boat, you should at least know the biggest drawbacks of glass replacement.
A) Considerable Display Quality Degradation
If glass replacement is successful, you must give up on the original quality of your display. Glass replacement is a manual process, and even the person doing it can't guarantee its outcome. If the display cracks during replacement, you (the customer) take responsibility for that. So there is no risk on the technician's part during glass replacement.
In the best case, if the glass replacement is successful, the display quality will become patchy. You'll see dust spots, white spots, and other impurities inside the display, which look very distracting. A premium device customer will never appreciate such issues inside the display.
B) A duplicate touchscreen glass can't help you.
A technician will never have the original glass as you get with a new phone. He'll use a terrible quality duplicate touchscreen glass (usually available for Rs 100 in the market) which looks like proper glass, but if you take it in your hands to examine the quality, it holds 20% strength of the original glass. If you go for a duplicate glass, in the future, you'll again damage the display and become a permanent customer of duplicate products.
That's how the duplicate touchscreen glass industry works. Offer a low-quality money-saving solution and then retain the customer. Because a customer buying low-quality products will probably never even inquire that original products are available in the market.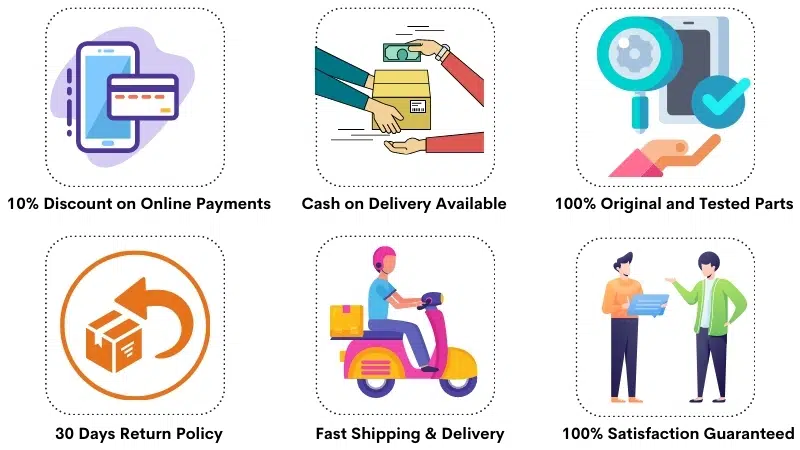 Frequently Asked Questions
Q: How much does replacing a broken Motorola Moto Edge 20 Pro display in India cost?
Motorola Moto Edge 20 Pro original display replacement costs Rs 7400-7600. A duplicate screen replacement (IPS/TFT quality) might also be available in the local market for around Rs 1800-2000. The quality of a duplicate display is not close to the original display in any aspect, and you should remember that.
Q: What happens if the new display shows defective or doesn't work?
Customers want to buy the original display, and the price is not a big concern, but they excessively worry about a defective product. You might have had a bad experience before, but we can assure you about a completely trouble-free experience. Here is how it works in Touch LCD Baba :
We test each display unit manually before shipping it to our clients and eliminate all chances of a defective product.
Original screens from OEM manufacturers are quality-tested in several phases, and you always get a tested product.
You can always record an unboxing video if you excessively worry about damage and get a free replacement if you report a genuine issue.
All parcels are insured during transit, and we take full responsibility for any damage during transportation.
You can also test the display before installation to ensure its working condition.
We protect you with a 30-day return, refund, and replacement policy.
Q: How to test the new display without assembling it on the phone?
Many customers assume that testing a display without installing it is impossible, and that's not true. You can easily test a display by connecting its flex with your phone's motherboard in an open condition. Here's an overview of how open-condition testing works :
First, take off the back panel of your phone by following an appropriate procedure.
Open the screws and take off the plastic mold from the motherboard.
Locate the old display's connection and eject it from the motherboard.
Gently connect the new display's flex to the motherboard in the right direction.
Turn on the phone to test the display and all its aspects.
Open condition testing allows you to simulate the testing process like the display is installed on your phone.
Please note that you don't need to remove the old display to test the new display. You can easily test the new display on the rear side of your phone by connecting the flex cable to the motherboard. Please don't mistreat the new display; be very gentle when testing. Don't paste the display on your phone or tamper with warranty stickers and screen guards during testing.
Q: What is a duplicate display, and how is it different from the original? 
Many customers don't want to spend much on replacing a broken display and look for the lowest-priced solutions. These customers are the perfect targets for duplicate screens as they need something cheap. It would be best never to assume that a duplicate product can match the original product in any aspect.
A) The Original Display
First, you should know that original and duplicate screens are completely different products. The original display comes from OEM (Original Equipment Manufacturer), while the duplicate screen is a third-party-made compatible product.
The original display replacements from OEM offer profound quality and are assembled into brand-new phones. We offer OEM display replacements that are 100% original without any quality compromise. In this particular case, the original display of Motorola Edge 20 Pro is OLED and offers vivid colors, brightness, and touchscreen smoothness. Only the original display supports 1B colors, 144Hz, and HDR10+. You'll never get these features with any other display quality.
B) A duplicate display
If you buy a duplicate display, you don't get the OLED quality but an IPS/TFT quality display. The quality of such products is around 30-40% of the original, so you get them cheaply. Not only the quality but the durability of a duplicate display is so bad that you'll break it repeatedly, and that's the sole purpose of making a duplicate display.
Customers report breaking the display even when the phone is inside the pocket. You can invest your money wherever you want, but please know that original screens are made for an amazing experience, and duplicate screens are made for repeated business.
Q: I'm getting the original display for a very low price. Are you overcharging?
Customers often dig through all the available options and try to stick with the lower-price option. This strategy is wrong because almost everyone can lure you into a low price and then supply a product that will never meet your expectations. It would be best to stop your inclination towards a low price; many customers easily fall into this trap.
Please note that genuine OLED screens are not available for throwaway prices, and you should immediately stop assuming that anyone can get you a dreamy deal. The original replacement is costly, and a slight price variation between different sellers occurs naturally. If you get a cheap deal (like the original display for Rs 3000), which is too good to be true, you should always avoid such options. You'll get genuine products and waste your money on options because of greed.
Q: Should I attempt installing the Moto Edge 20 Pro display myself at home?
Please note that OLED screens are fragile, and you shouldn't attempt the installation at home. While you might be very good at technician stuff, you shouldn't undertake this task if you've not successfully done such operations before. You should know about all the details before proceeding with the installation, and honestly, most customers aren't that knowledgeable, and basic knowledge is not enough in this case.
Therefore, always seek a professional technician's help who has replaced numerous screens before. Typically, you need to pay around Rs 250-300 for a complete installation, and that's a good deal. Moto Edge 20 Pro is a premium phone, and paying a little for proper installation is always great.
Moto Edge 20 Pro Display Combo
If you want to see the actual product photos and compare them with your existing broken display, please refer to these product images. In case of any additional questions, please feel free to call us at 9587954273 and we'll gladly assist and guide you with all your doubts.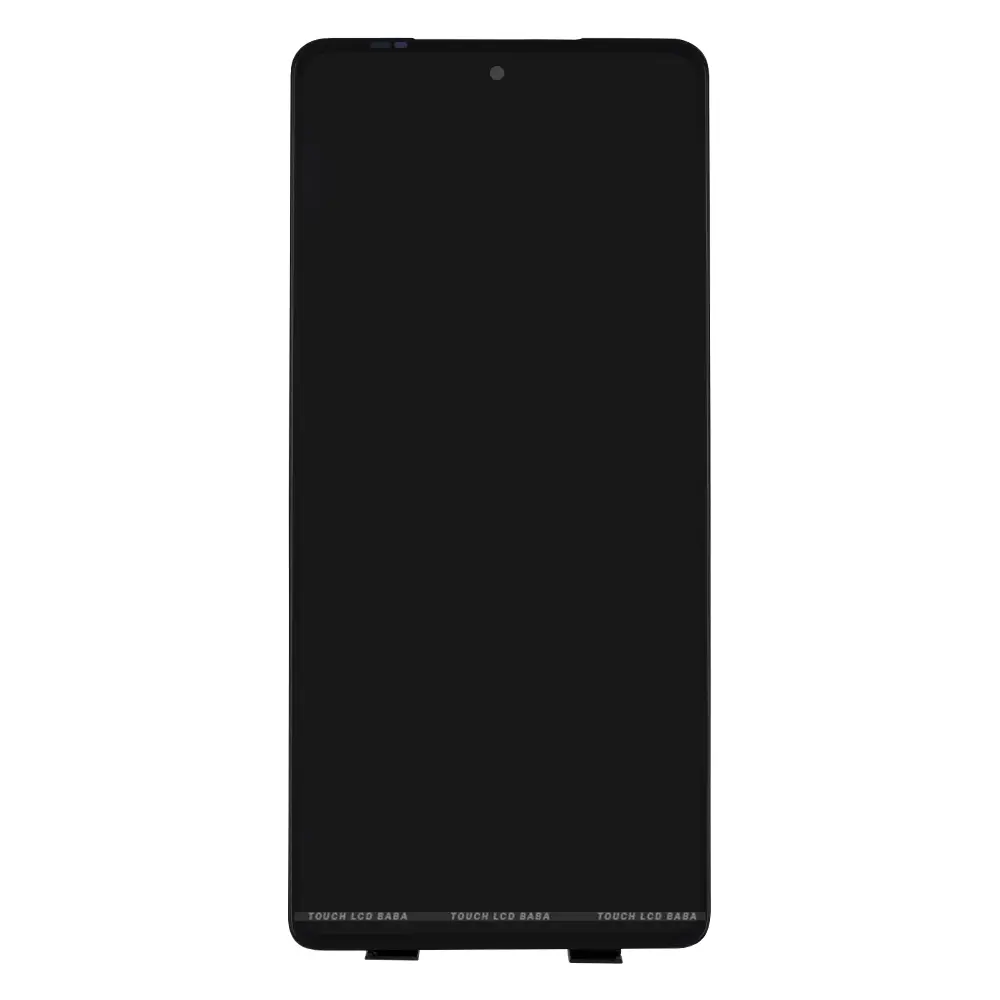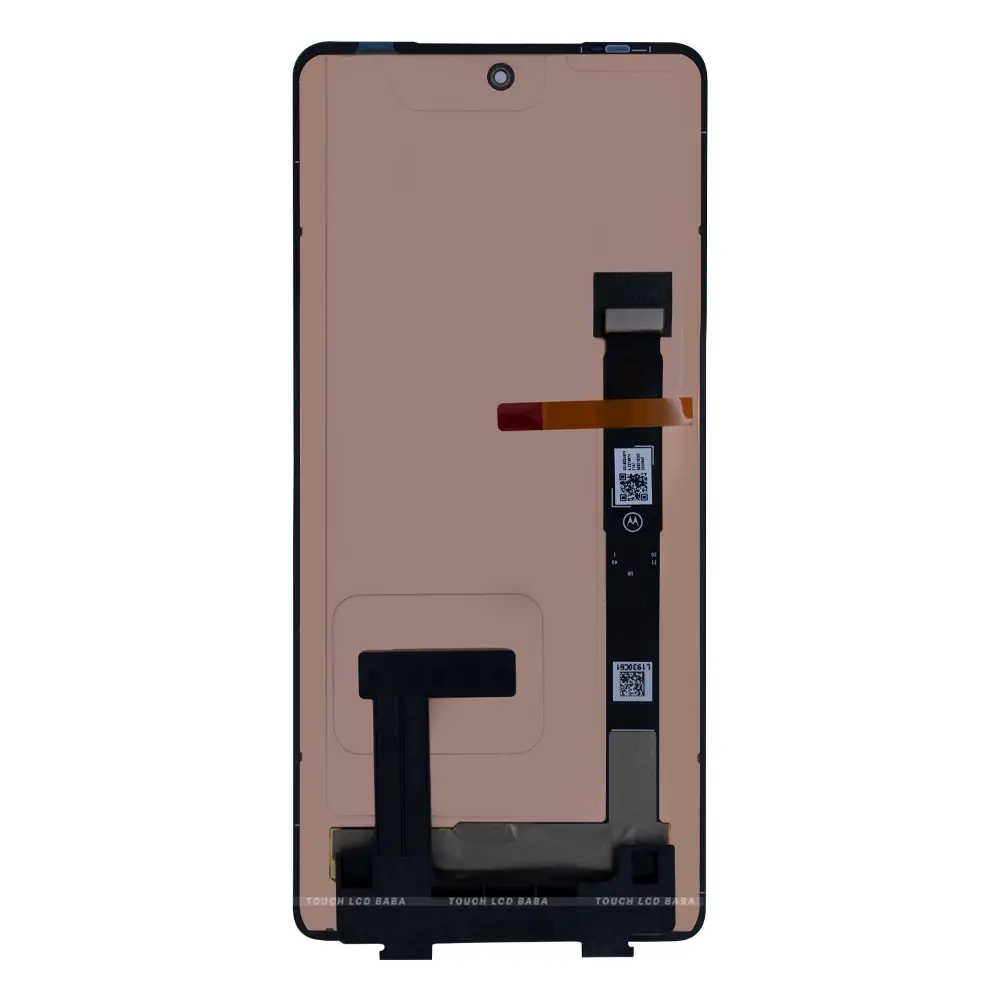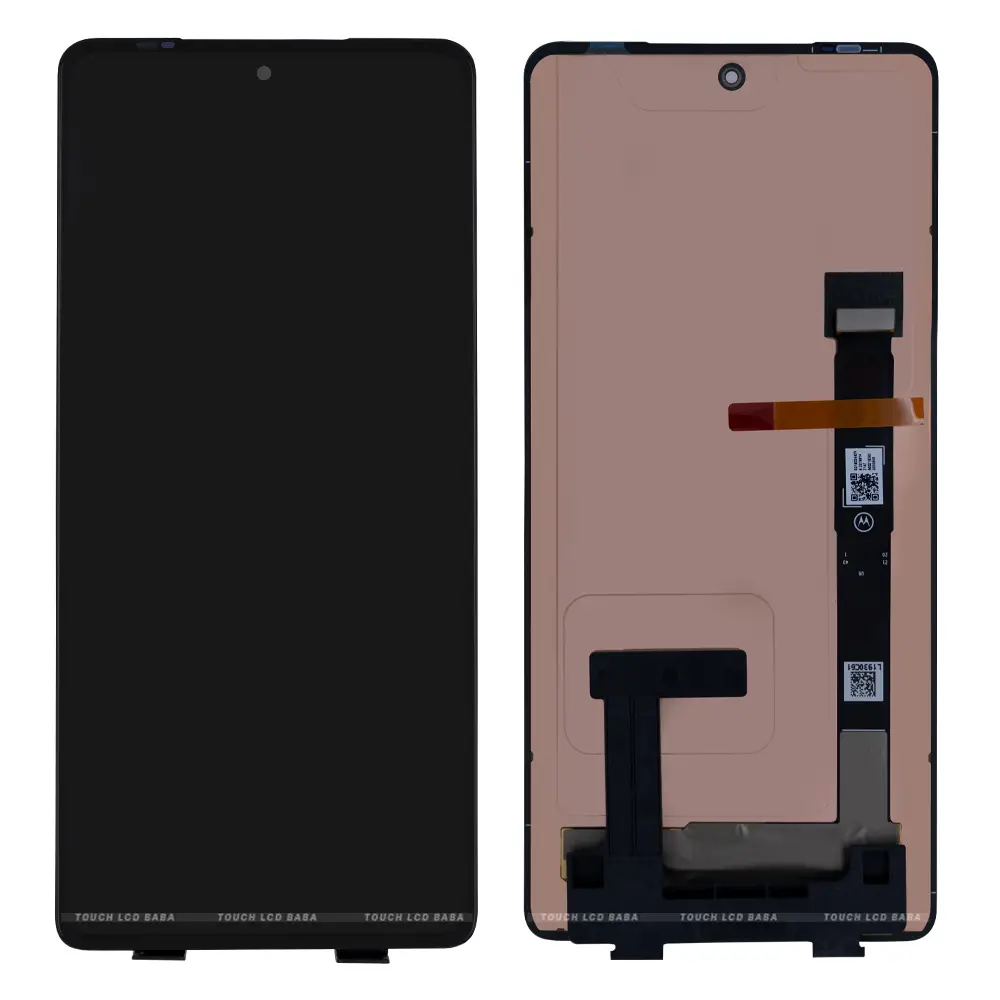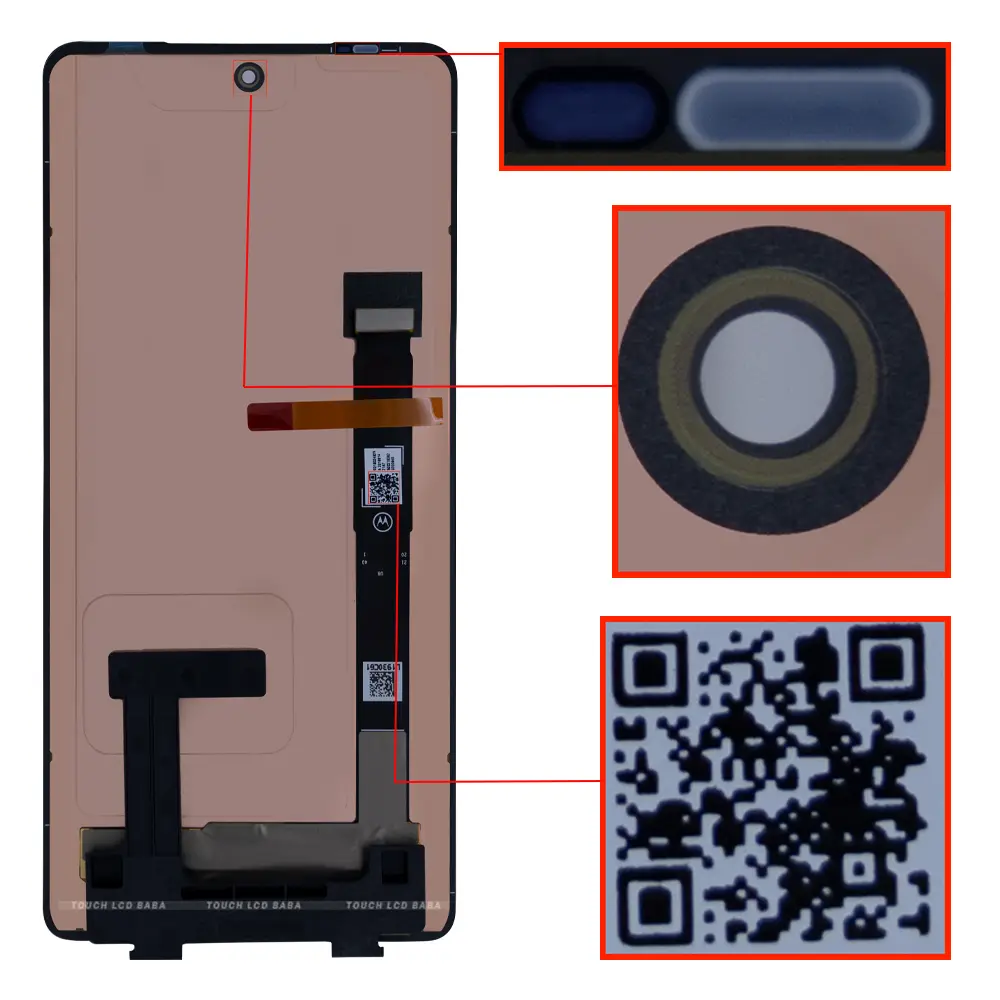 Shipping, Return and Refund Policy
All our products come with 30 days return, refund, and replacement guarantee. To return a product, It should be in the same condition we sent. You can't use or fix the new Motorola Edge 20 Pro display if you want to return it. For complete details about Shipping, Returns, and Warranty, please click here.