If you want to purchase a 100% original display for Moto G7 Power, you are on the right web page. It is very distressing to see the display of your Moto G7 Power crack open, and then you get overwhelmed about what you should do next. It is easy to replace the broken screen, but it is equally tough to find the original screen replacement in the current market scenarios. The duplicate first copy screens have literally swamped the market, and It will be very baffling for you to find the original display replacement locally.
In this situation, we offer 100% original products at Touch LCD Baba, which you can use to replace a broken display or touch screen glass. You might think about taking the broken Moto G7 power phone to the service center for display replacement, but it would be the costliest option for you. On this page, you can find complete information about the Moto G7 Power display replacement and answers to all the burning questions.
Motorola Moto G7 Power Display Specifications
| | |
| --- | --- |
| | This display is 100% original, tested and suitable for Motorola Moto G7 Power, model XT1955-4. |
| | The Moto G7 Power display size is 6.2″, the display type is IPS LCD and resolution is 720 x 1570 pixels. |
| | It is a complete unit of inner display and top layer of the touch screen glass. |
| | The top layer of touch screen glass comes with Corning Gorilla Glass 3 protection. |
| | You can use this combo to replace a broken display or touch screen glass on your phone. |
| | It offers 100% the same colors, quality and brightness as your original display. |
| | We test each piece on the actual Moto G7 Power motherboard before dispatch. |
| | We back our products with a 30 days return, refund and replacement guarantee. |
| | The display is readily available in stock and shipping time is very fast. |
| | You can order this product using Cash on Delivery or Online Payments. |
| | It is very easy to test the display before assembling so you can also verify the new display's working condition. |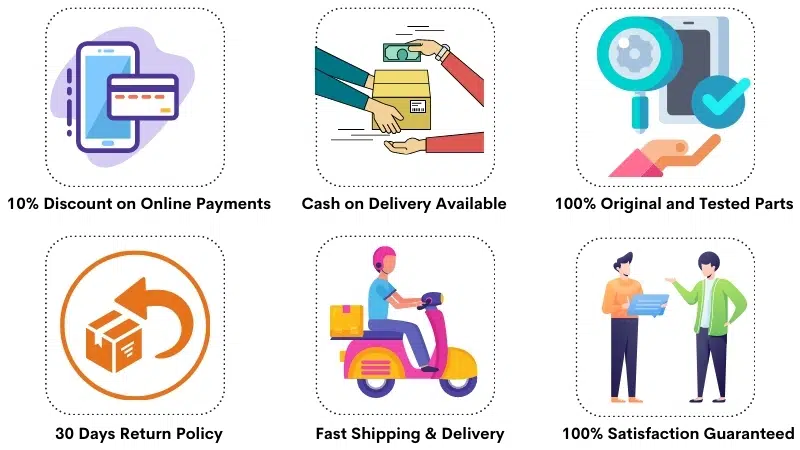 What is the meaning of the Moto G7 Power Display Combo?
Technology has changed a lot in recent years, and now nearly all mobile phones come with a pasted display and touch screen modules. If you drop your phone and damage the display (or touch screen glass), you will need to replace the entire unit, called a combo. The display and touch screen are combined, and you can't replace them individually for quality reasons. Still, there is a workaround to change only glass, but we never recommend it due to quality issues. If you go for only glass replacement, you will never get the same quality again.
The Moto G7 Power combo consists of a display and touch screen, both parts. It simply means that you must replace the complete display unit whenever you drop the phone and end up damaging the touch screen glass (or the display) rather than replacing the parts individually. Many customers drop the phone and end up with a broken touch screen glass while the display stays safe. Even in such cases, you must replace the complete display unit because it is not recommended to replace only the glass.
What are your display replacement options?
A) Official Service Center
You might be thinking of taking it to the Motorola Service Center as it may feel like the best approach, but this option is extremely costly. You'll often get a big bill for the display replacement, which isn't justified in any case. The service center's availability in your area is another issue because customers often call us to find the service center's location. Indeed, service centers are not easily locatable, and the spare screens are also not available all the time. This option is not suitable for most customers.
B) Local Market Repair
There is no shortage of screens in the local market, and you can see a variety of them available at different prices. The retail market's focus is selling counterfeit screens, and the original screens are not available there. The local market's shopkeepers often use words like OG quality, 99% quality, diamond quality, and other similar sugary names to show that they have a good product. Simply put, it is just a cheap tactic to sell duplicate products under sugary words while under the hood, you get a product having 50% quality of the original. So go for the local market repairs only if you don't care about the quality.
C) Buy Online and Install Locally
It is an excellent option for purchasing the Motorola G7 Power display online, but you can't trust anyone for that. The online marketplace is also full of duplicate products, and it will be tough for you to decide the reliability of the product. We at Touch LCD Baba, assure you about 100% original and tested products, which are guaranteed to be 100% satisfactory.
Please consult with a local technician who can install the display on your phone before placing an order. Oftentimes, local technicians are not interested in installing the display if the customer brings a display himself. It is a common reaction when technicians can't earn a profit on the display and refuse to install the display that comes from the online marketplace.
Original Vs. Duplicate – The Quality Difference is Huge
A duplicate display cannot function as the original one, no matter what. People often try to invest less and purchase a duplicate folder, which never offers the same quality as before. We believe that quality stands above all, and that's why we sell 100% original products only. Here are the main differences between an original and a duplicate display :
The brightness of a duplicate display is around 50% of the original.
You can't use the touch screen with the same fluidity as before.
A duplicate display is very fragile and can't take any pressure.
You'll need to replace the screen repeatedly because it breaks quite easily.
The duplicate display offers very dull colors, changed color tone, and low-quality camera shots.
A display is critical because you directly interact with the screen in so many ways as a user. If the quality of the Moto G7 Power display is not up to the mark, it just degrades everything because you can't use the phone properly, can't take good photos, and even can't watch movies in crystal clear quality. Therefore, if your budget allows, always buy an original display replacement.
Frequently Asked Questions
Q: How much does it cost to replace a broken Moto G7 Power display in India?
The price of a 100% original Moto G7 Power display replacement is around Rs 3200-3400. If you buy a first copy screen replacement, then the combo costs about Rs 1300-1500 in India. You may have to pay additional repairing charges on top of the display's price to a mechanic.
Q: Is it possible to test the display before installation?
Yes. It is possible to test the display before installation, and that doesn't require any hectic efforts. To test the display, first, you need to open up the back panel of your phone. Then take off the existing display's connection and connect the new display's flex there. The display will turn on as usual, and you can test drive it before fixing it.
You can use apps on your phone, type random messages, and try to use your phone as you do every day. It is your chance to verify that there are no faults in the display. When you are satisfied with the new display's performance and usability experience, you can install it carefully.
Q: Do you have only the touch screen glass available?
No. As we don't deal in duplicate parts, we don't offer only touch screen glass. You can find such duplicate glasses in local markets for less than Rs 100, but the quality and protection don't exist in such products. These solutions are designed to cater to people who need the cheapest possible solutions.
Q: What if the new display doesn't work upon testing?
You are always protected by our 30 days return, refund, and replacement policy if you face any issues while testing the product. Please note that the return and replacement policy is valid only on unused products and doesn't apply to used and fitted products. Please note that if you install the new Moto G7 Power display on your phone, It self-affirms that you have already tested and verified the product.
Q: Can we open the parcel, test the product, and then pay?
No. There is no such possibility of opening the parcel and then paying for the product. It is against our terms of service, and testing the product is possible only after paying for the product. We understand that you might be worried about receiving a display that doesn't work or arrives broken, but for those cases, we have a 30 days return, refund, and replacement policy.
If you overly worry about the in-transit damage or a non-working product, you can always record a video while opening the consignment for your satisfaction. If you find any anomaly, please forward the video to us, and we'll happily replace it for you. Please note that we sell only tested products, and there is literally no chance of a non-working product, but still, we have a policy for our customer's protection.
Moto G7 Power Display Photos
These are actual photos of the Motorola Moto G7 Power Display and Touch Screen combo. As you can see, It is a combined part of the display and touch screen both. If you have any questions about Moto G7 Power Combo, please feel free to contact us at 9587954273.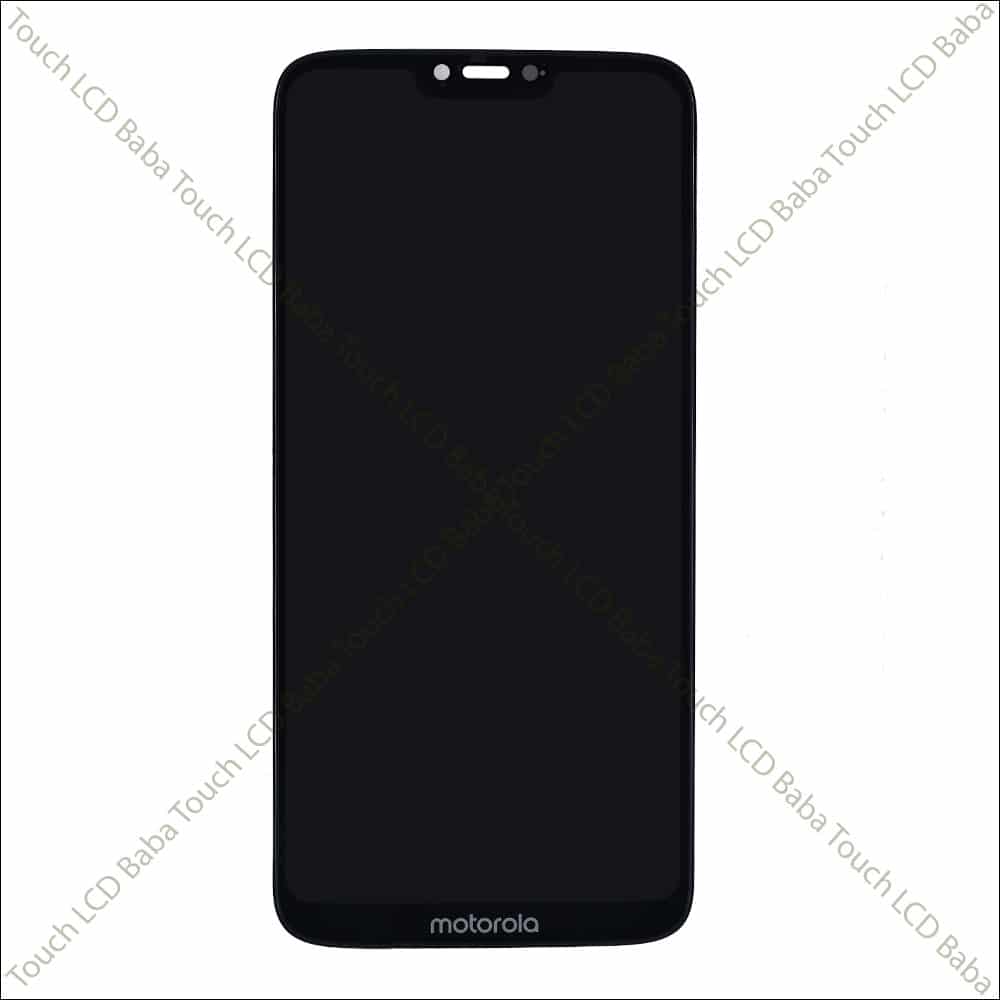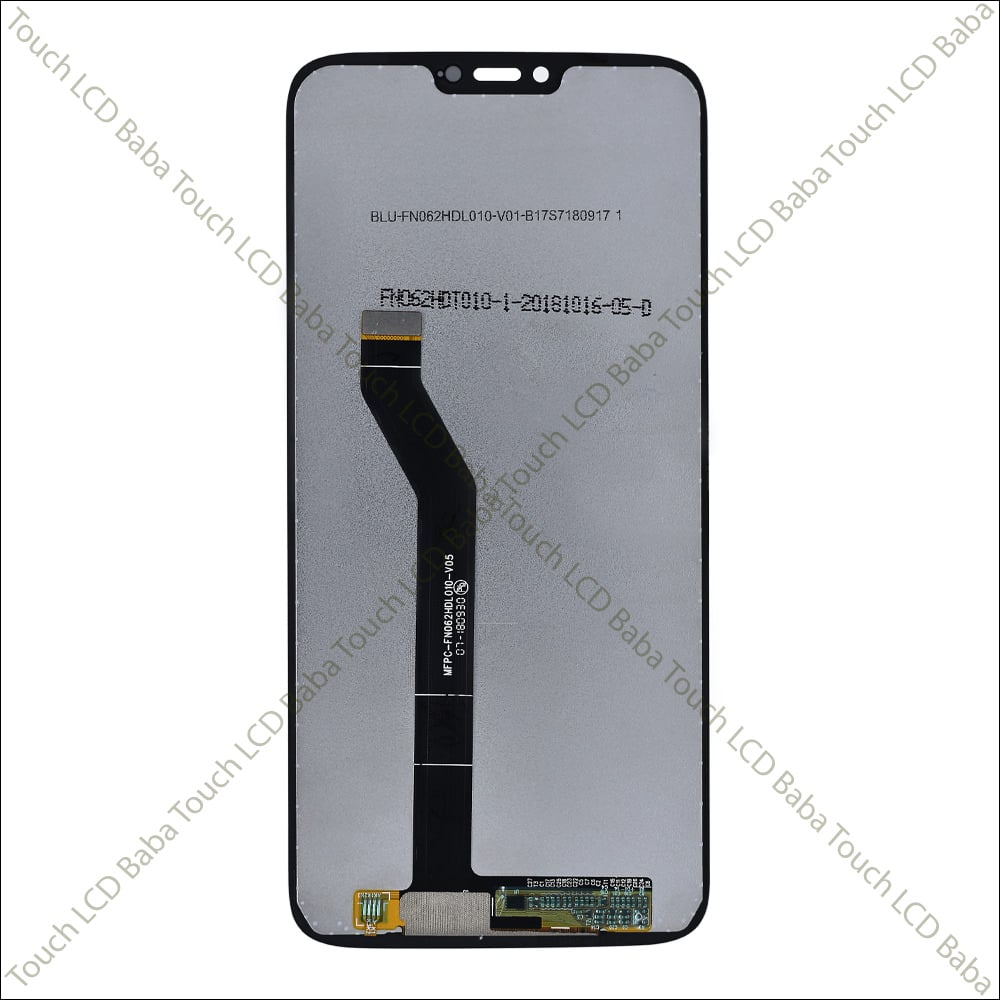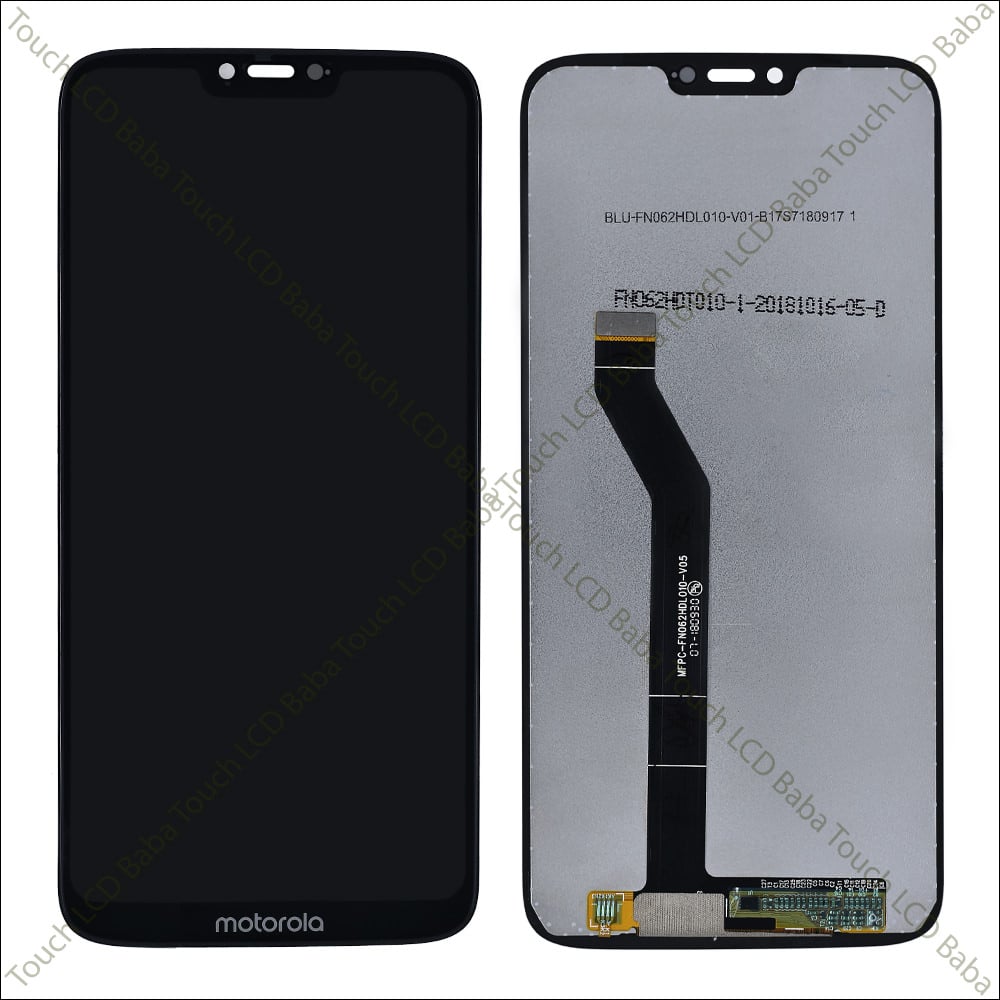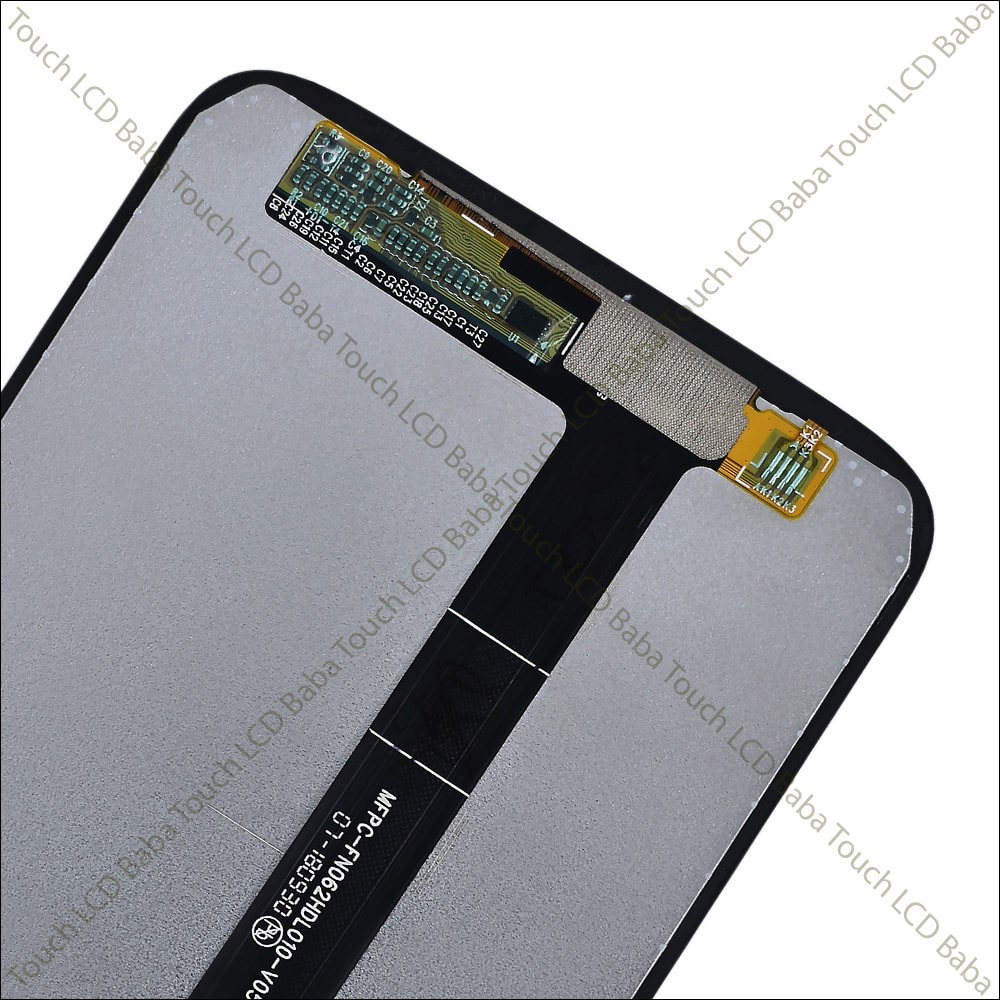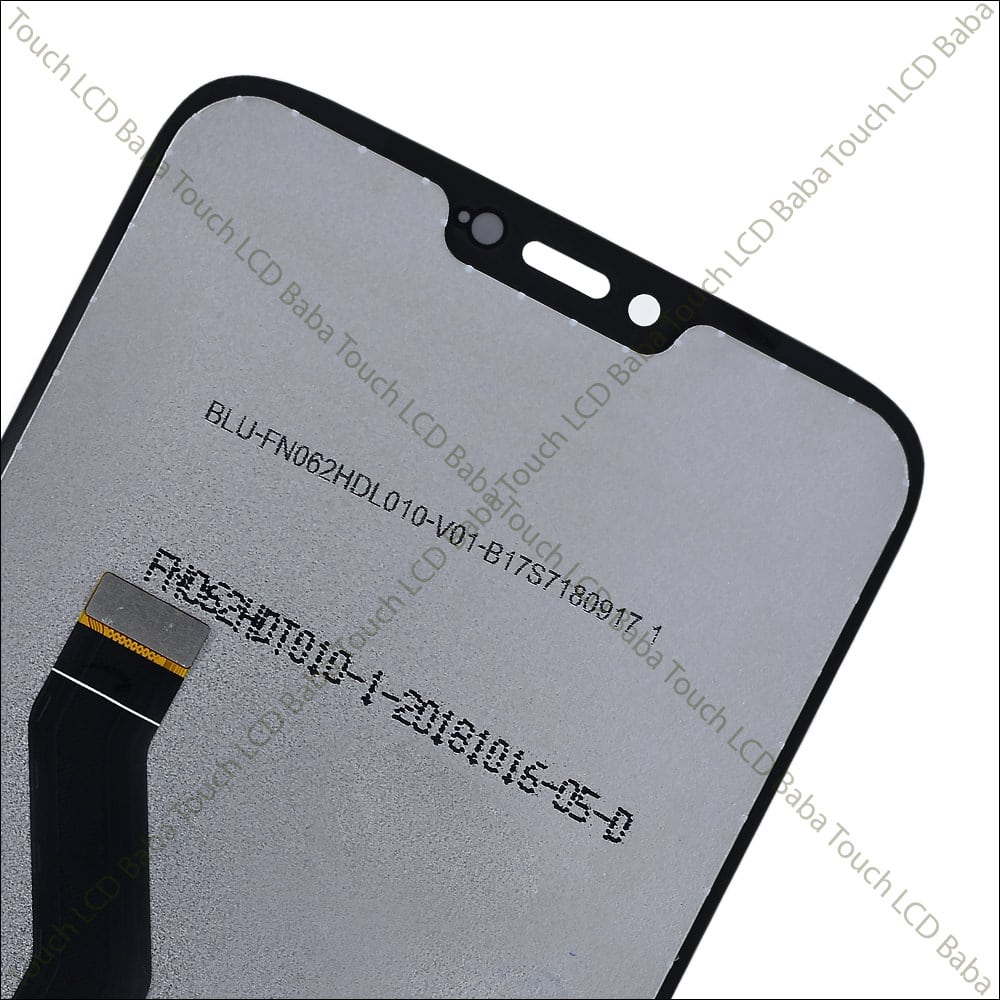 Shipping, Return and Refund Policy
All the products supplied by us come with 30 days return, refund, and replacement guarantee. To return a product, It should be in the same condition as we sent. You can't use or fix the new G7 Power display if you want to return it. For complete details about Shipping, Returns and Warranty, please click here.